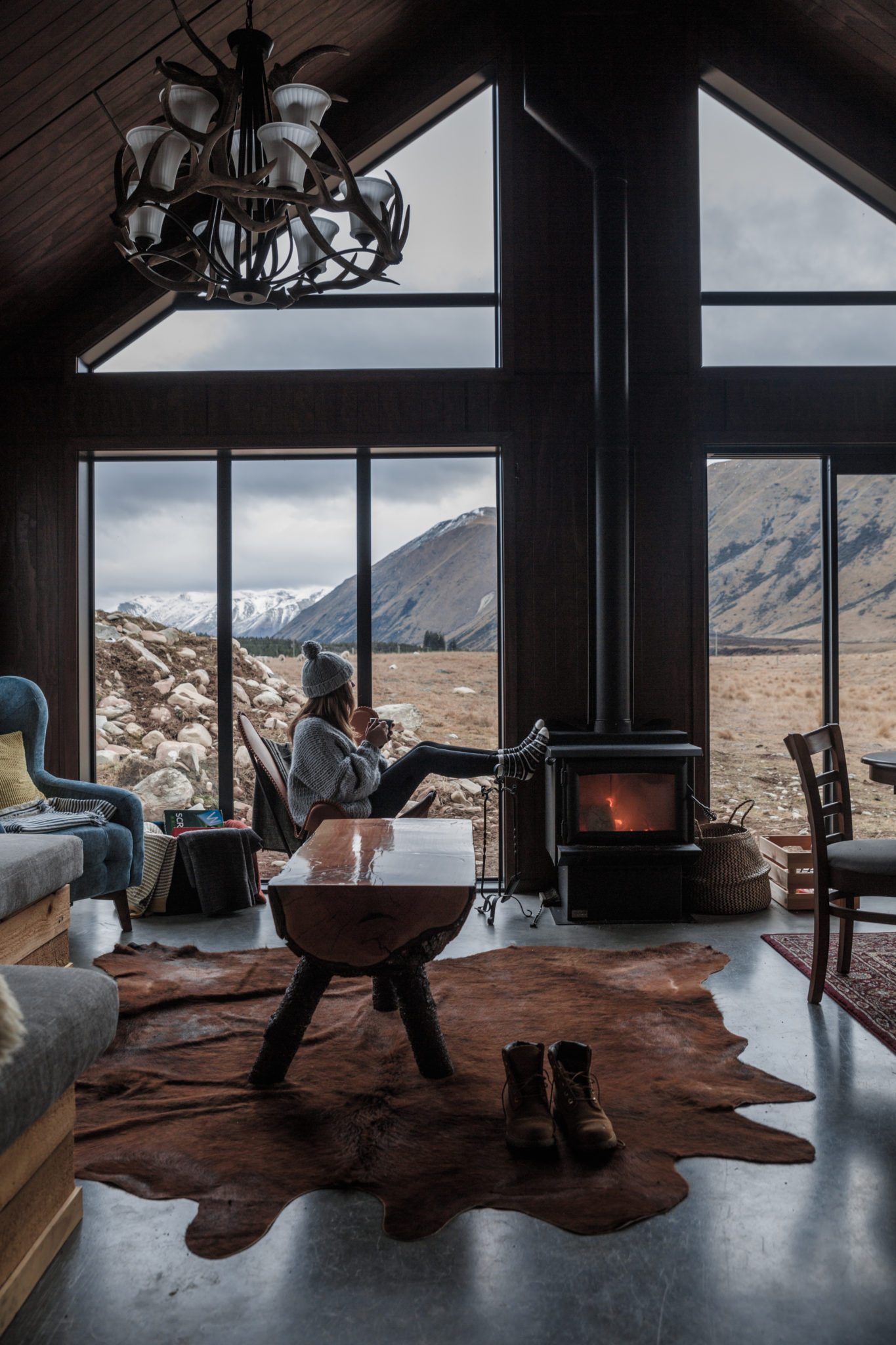 High Country Cabin in New Zealand
With dramatic landscapes and adventurous activities on overdrive, New Zealand's south island sets the perfect backdrop. For what you might ask? For a rustic cabin in New Zealand. One surrounded by mountains, epic sunsets and a resident herd of sheep.
I came across High Country Cabin on Air BnB almost as soon as it was listed. I scored a room for only $120 a night and booked my stay in a heartbeat. Before I knew it, I found myself in the wilderness with a wood-fire to keep warm in the winter. I had my friend Sophie along there for the ride.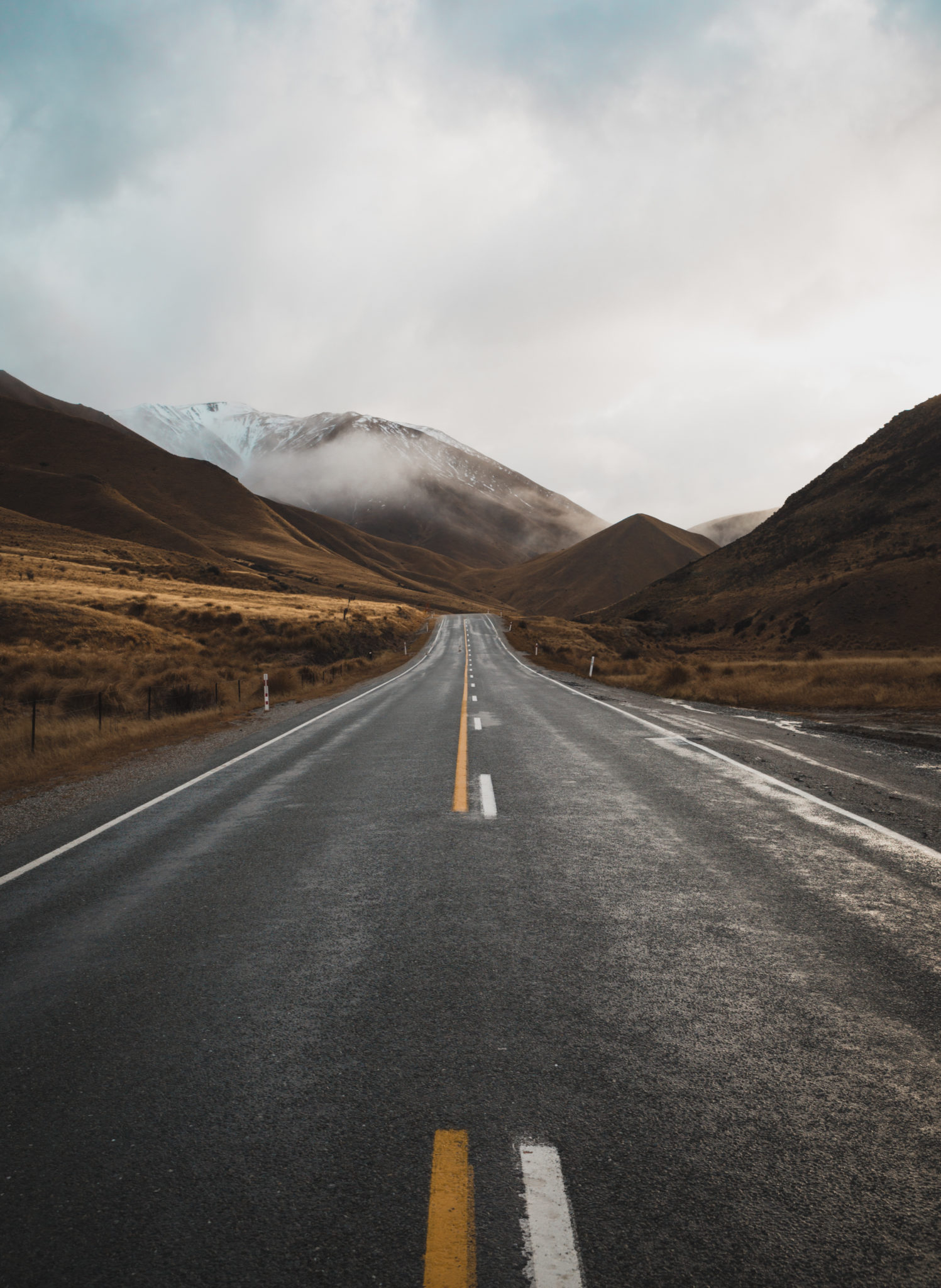 The journey to High Country Cabin
The journey to High Country Cabin usually begins at one of two major airports. You can enter the South Island by either of these. Both Queenstown and Christchurch airport are popular entry points into the South Island. As we were already visiting Queenstown prior to our 3.5-hour drive North to the cabin, we departed from here and stretched the journey a little longer by making a couple of almost mandatory stops.
The first stop is at Lindis Pass, one of the most scenic stretches of road I've encountered worldwide, but a completely different experience every time you drive it. We passed through a few times and each experience was different to the next: low cloud cover one day, rain the next, and low snow coverage the final pass… crazy!
Another great stop is a Tarras for coffee, right before you come to Lindis Pass and almost directly at the turnoff to Wanaka (another great stop between Queenstown and the cabin, but more of a 2-3 day stopover).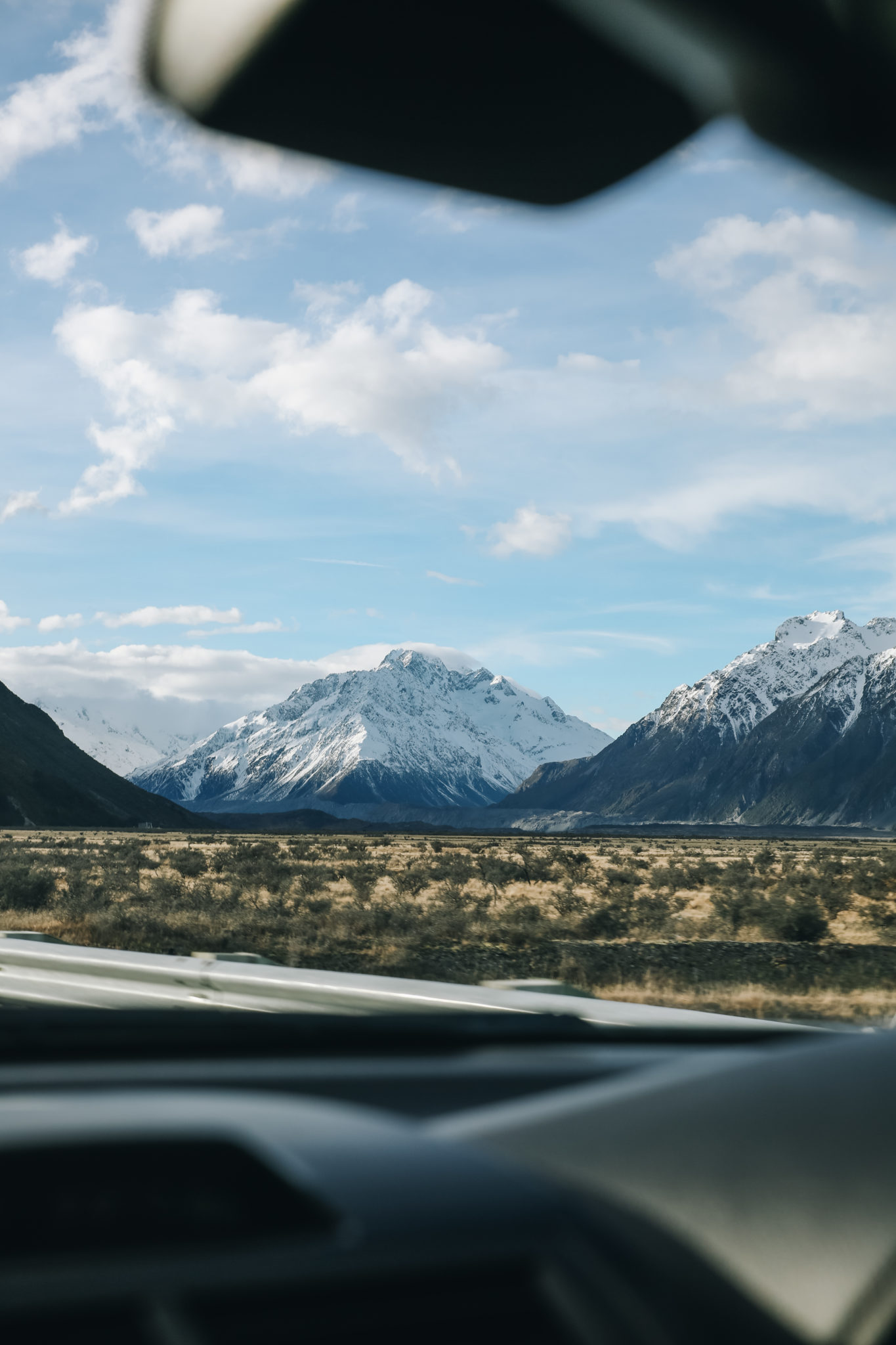 Once you have made your way through the pass, it is mostly straight roads and epic scenery as you make your way toward Twizel, the nearest town to the cabin. If you're anything like us and arrive way ahead of schedule (based off pure excitement I'm sure), then be sure to stop in at Twizel for a coffee at Hydro, any odd bits and pieces you'll require for your adventure's from Jake's Hardware Store, and there are a couple of supermarkets to stock up with food supplies.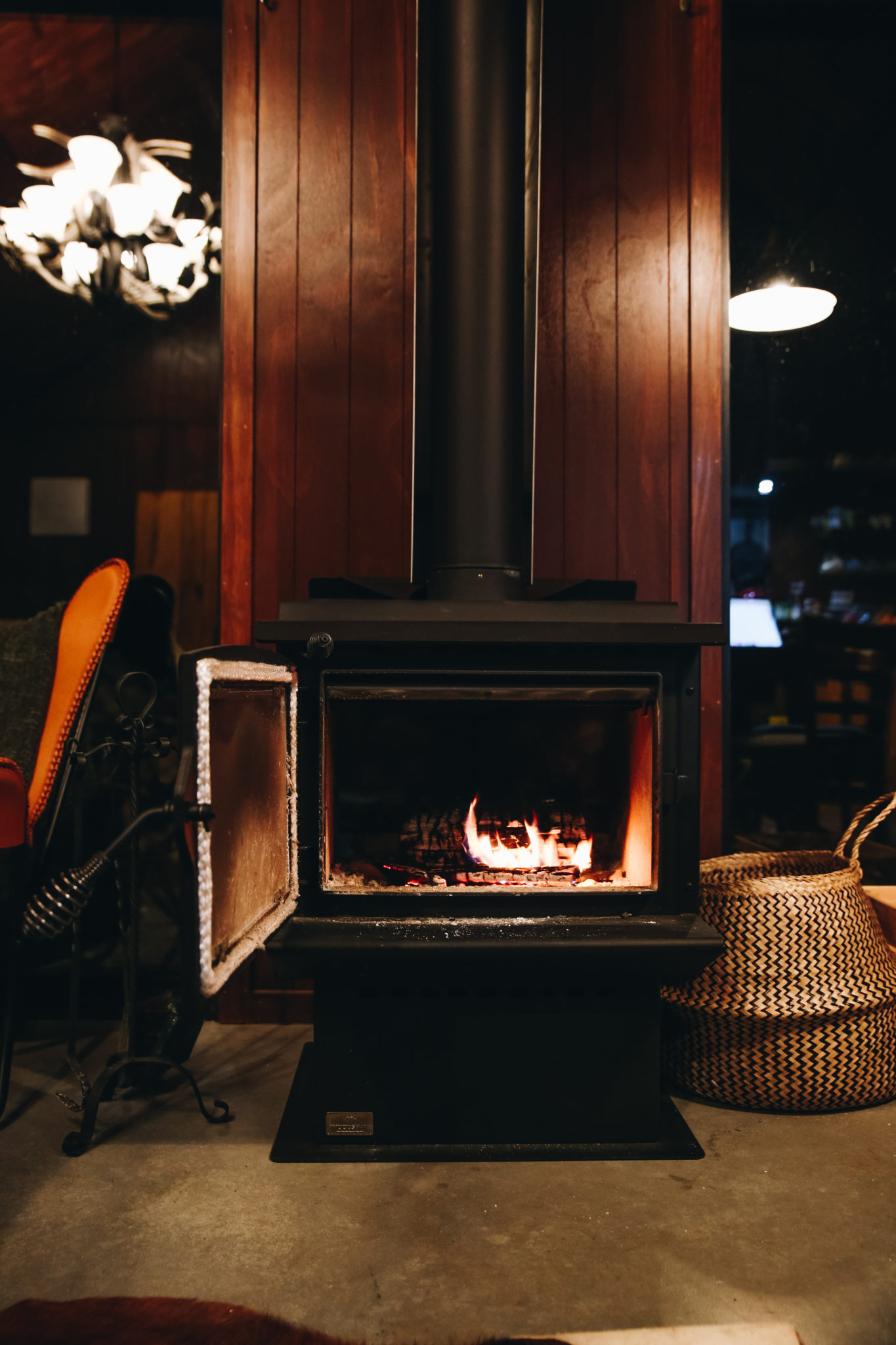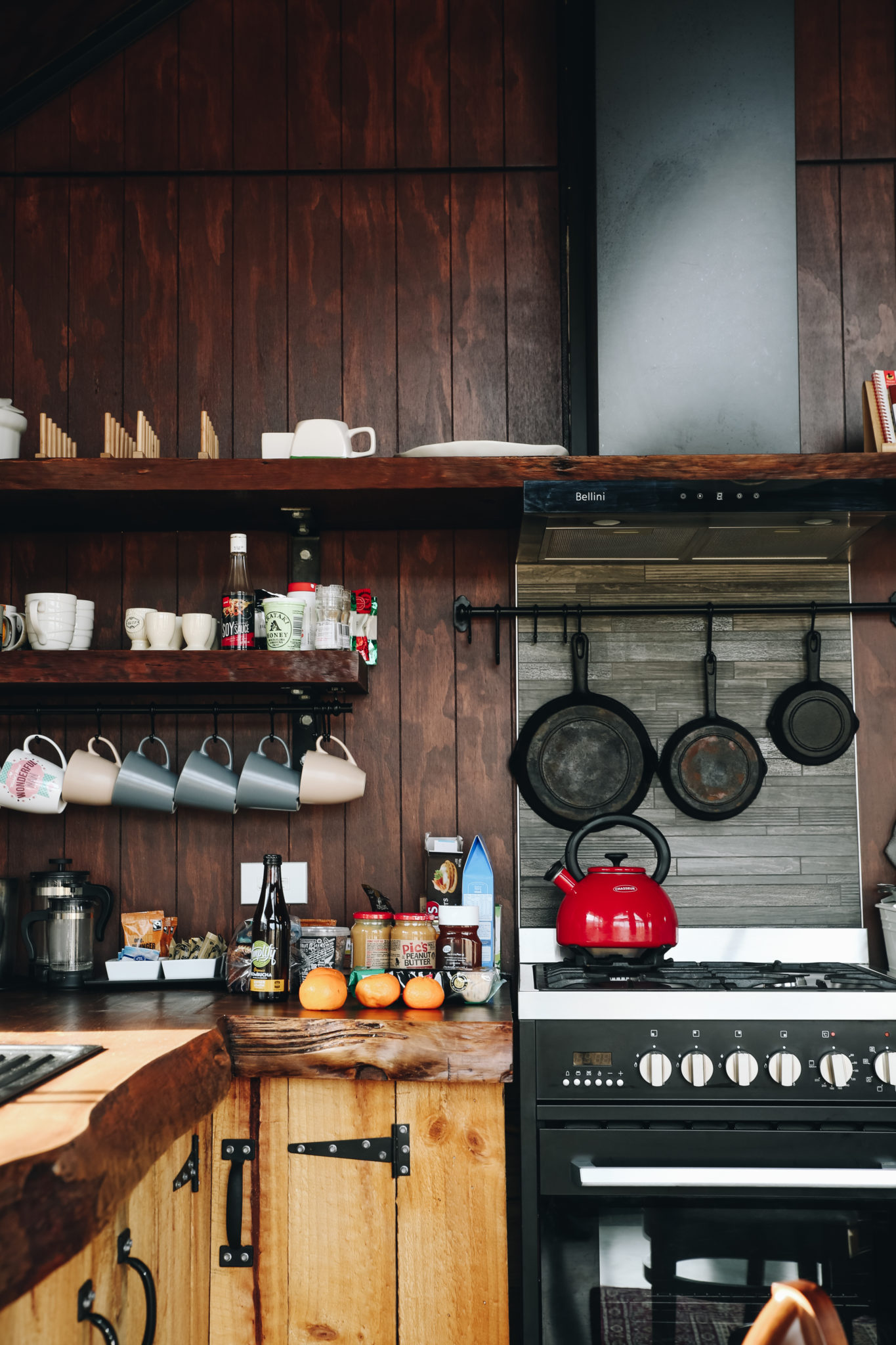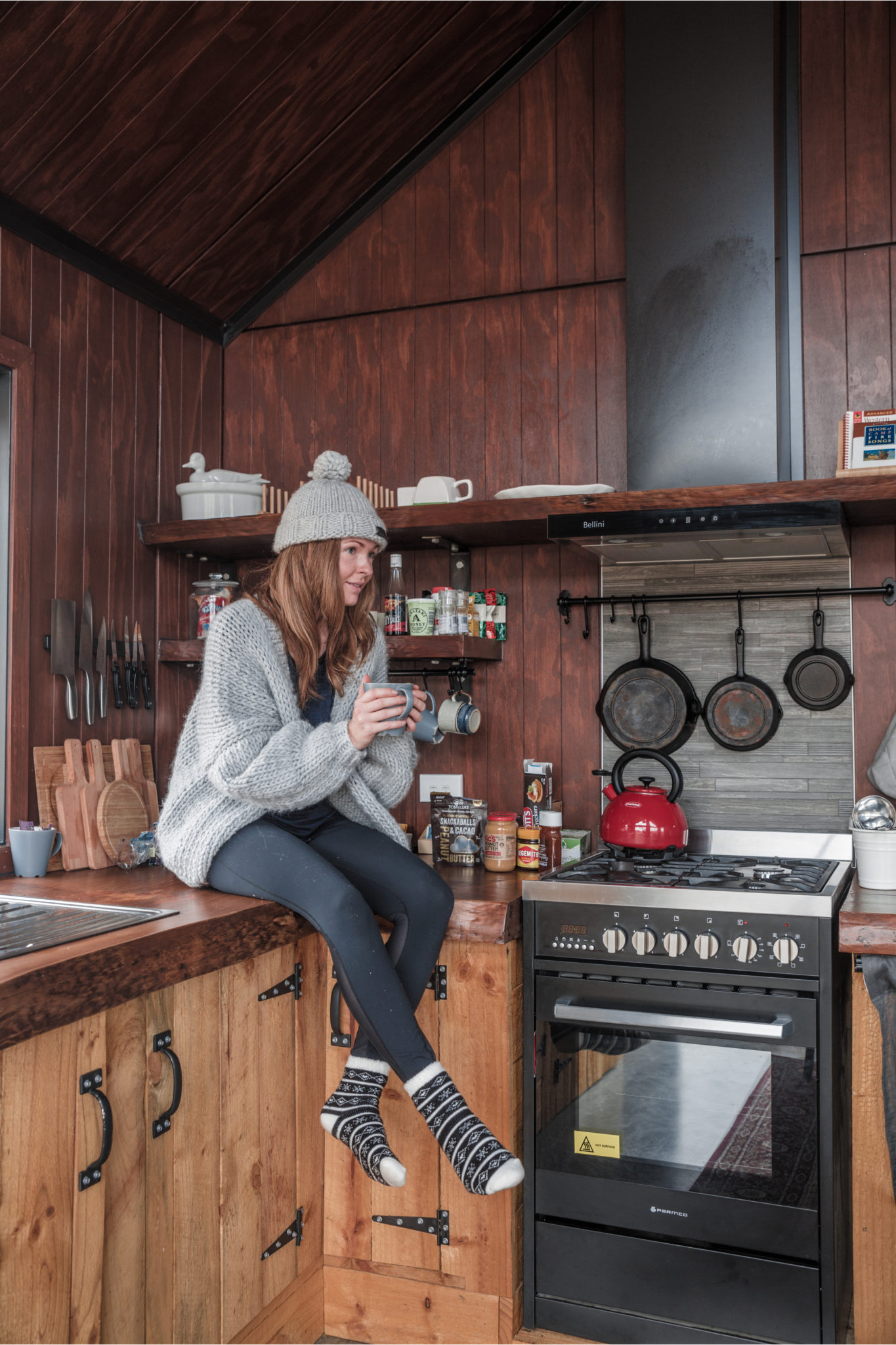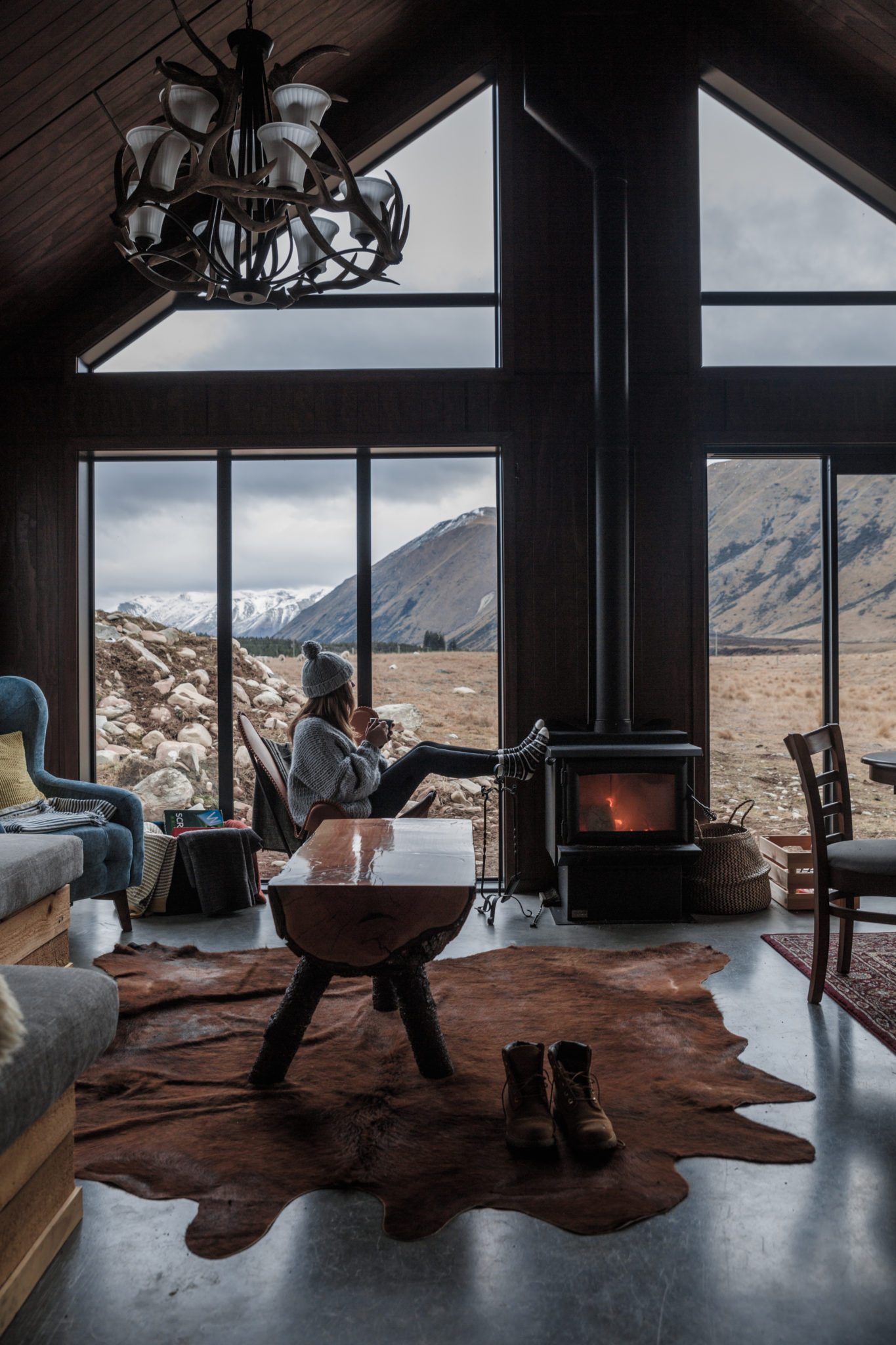 A Cabin in New Zealand
One thing we were intent on for our road trip through the South Island was to take our time, enjoy the little moments, and spend as much time as possible offline. The cabin was the perfect place to switch off – with no wi-fi, limited phone reception, and an abundance of board games to entertain ourselves in the evenings (it's surprising how fun a game of charades can be after a few glasses of merlot!)
Each morning we would wake early, boil the kettle on the gas stove and spend at least the first hour of the day rambling about how much beauty there is in the simple pleasures of life – like making a cup of coffee in the morning or putting a log of wood on the fire. After breakfast, we'd usually find ourselves racing around to different windows of the cabin, following the sheep as they circled our abode with curiosity.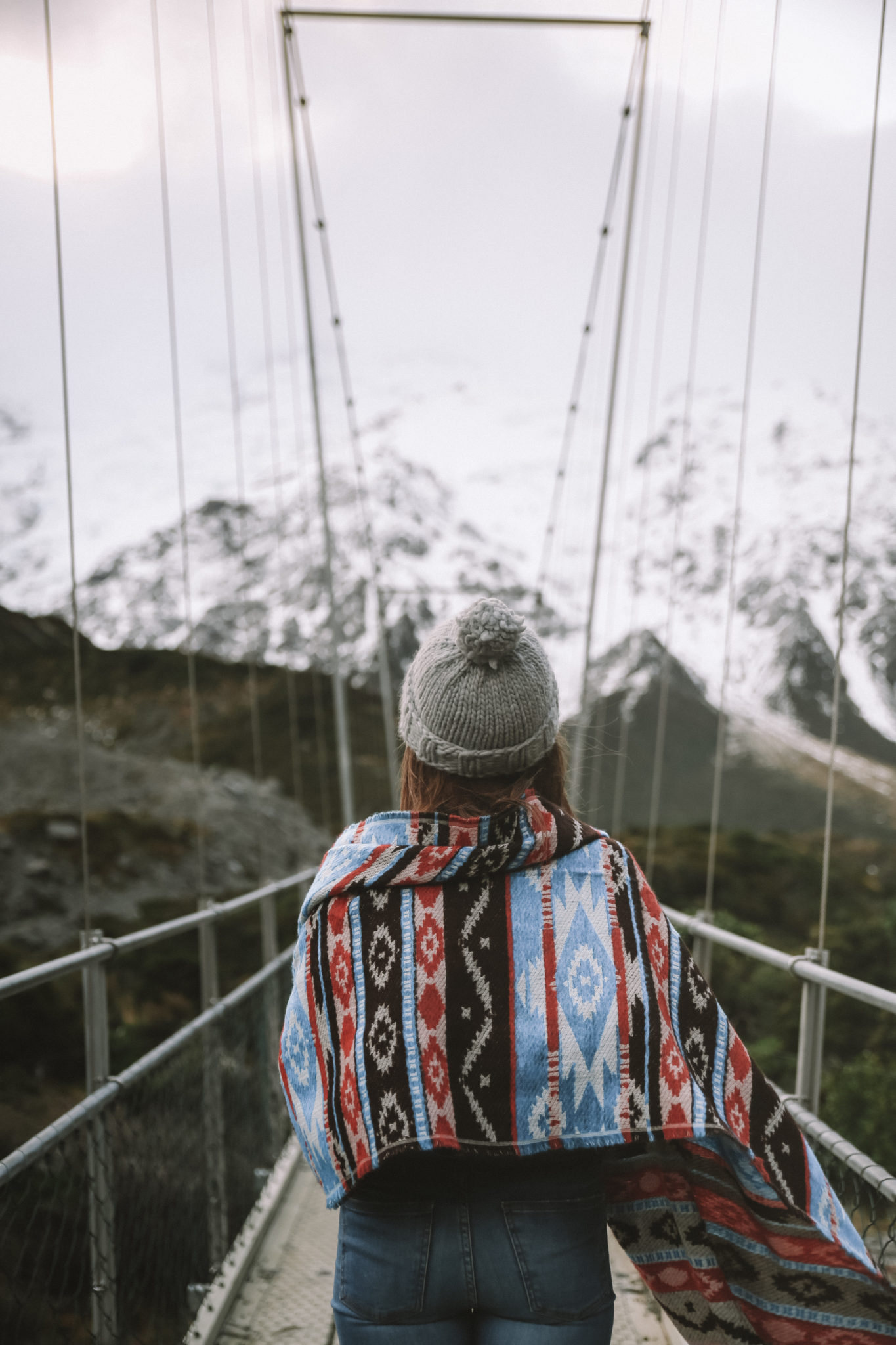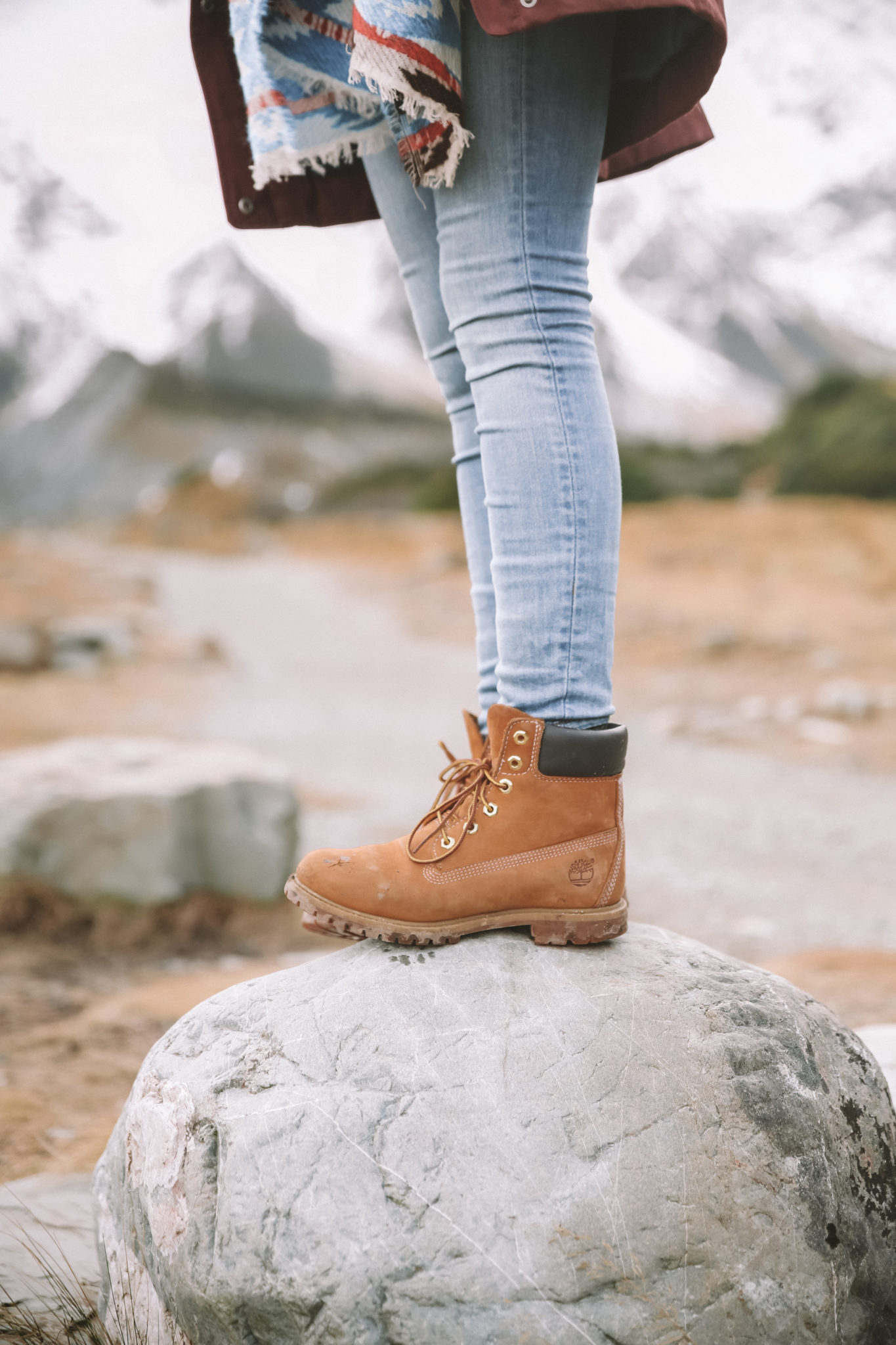 Winter Activities Near Twizel
If you're more of an outdoorsy time, staying in Twizel or near to it is the perfect base to explore the region. Skiers can enjoy nearby Ohau Ski Resort (nothing fancy – one lift, but no lines!!!) which was a warm welcome after the busy slopes around Queenstown and Wanaka.
If hiking is more your style, there are a range of hikes in the area with the most popular being the Hooker Valley Track, which offers a great view of Mount Cook on a clear day.
If you'd prefer to see the mountains up close and have a few days on your hand to wait for good weather, we also really enjoyed getting up in the air for a helicopter tour to land on the Tasman glacier.
Onwards from Twizel we journeyed to the East coast to visit Dunedin, Saint Claire's and Nugget Point.