Are you looking for the best pilates classes in New York City? You've arrived at the right place! Pilates first became popular in the 1960s right here in New York City. Despite developing the practice in the 1920s, Joseph Pilates' exercise method, primarily developed for rehabilitation, became popular amongst New York City Ballet dancers in the '60's and soon continued to spread in popularity outside of New York. So if you're in New York and looking for the best pilates studio, you best believe you'll be spoiled for choice! However some pilates studios stand out as a cut above the rest, and we've done the dirty work to find out where you can attend the best pilates class in New York City. Ready, go!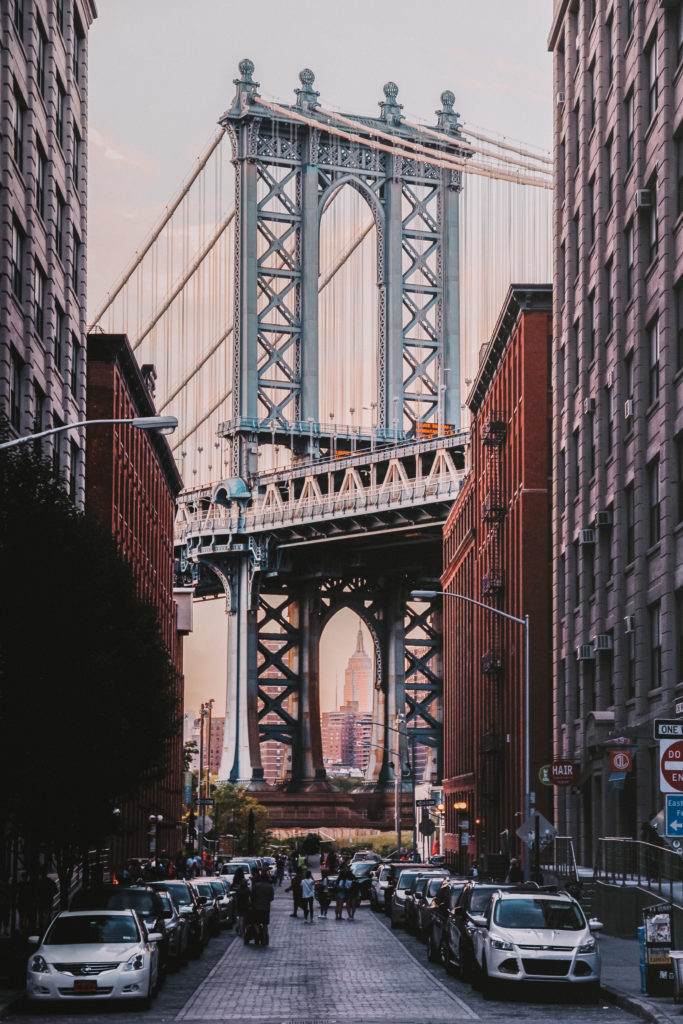 The best pilates classes in New York City
Wondering where to find the best pilates classes in New York City? We've got the guide for you! These are the best reformer pilates and mat pilates classes across the city, from Bowery to the West Village and everywhere in between. These are the cult classics that have become popular across New York and many of which have expanded across the United States.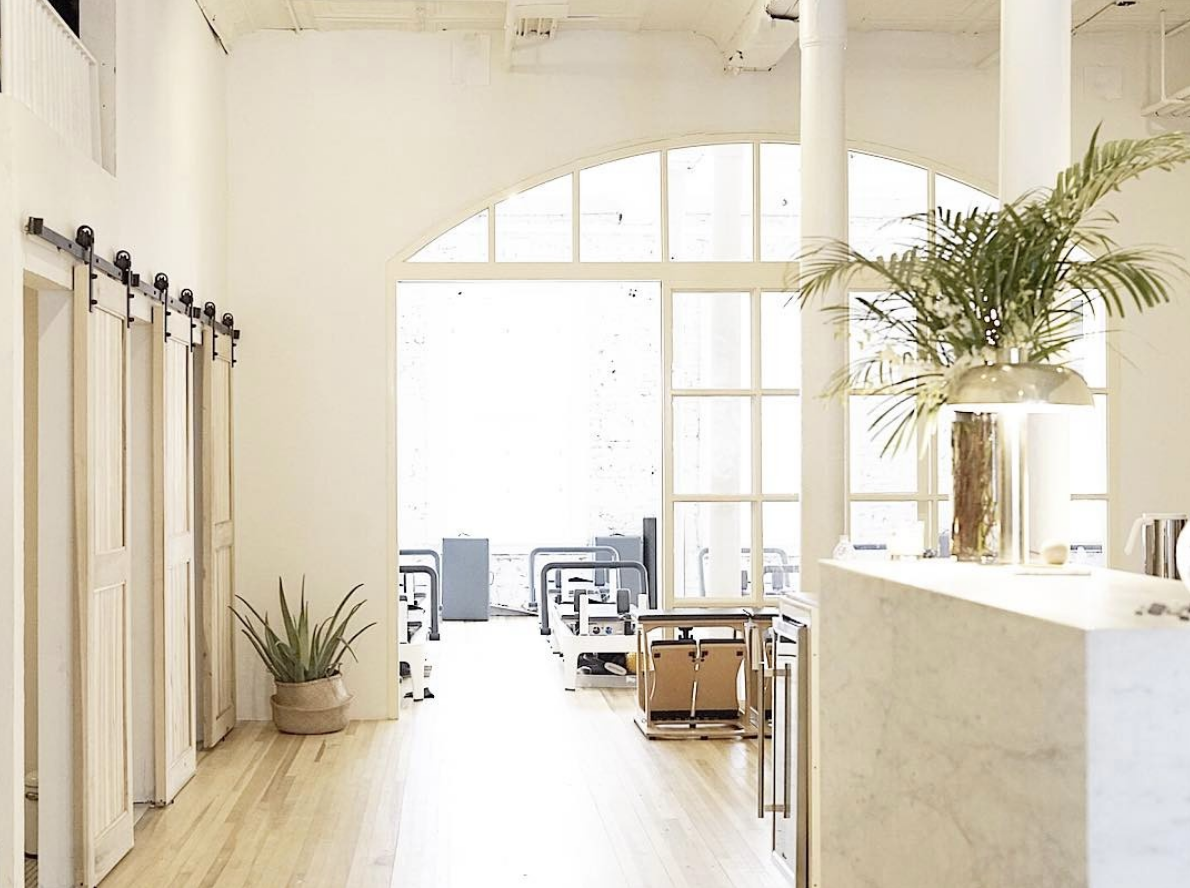 New York Pilates
With the tag line "immitated but not duplicated", New York Pilates is a standout cut above the rest. Having made pilates cool since 2013, founder Heather Anderson has built not just a pilates studio but a mega brand in the pilates space. With a bunch of studios across the New York in locations like Bowery and the West Village, you can bet you'll be tucking and pulsing in only the coolest neighbourhoods in town. Come for the self explanatory class, "Abs, Arms, Ass" and leave knowing you've done something just for you.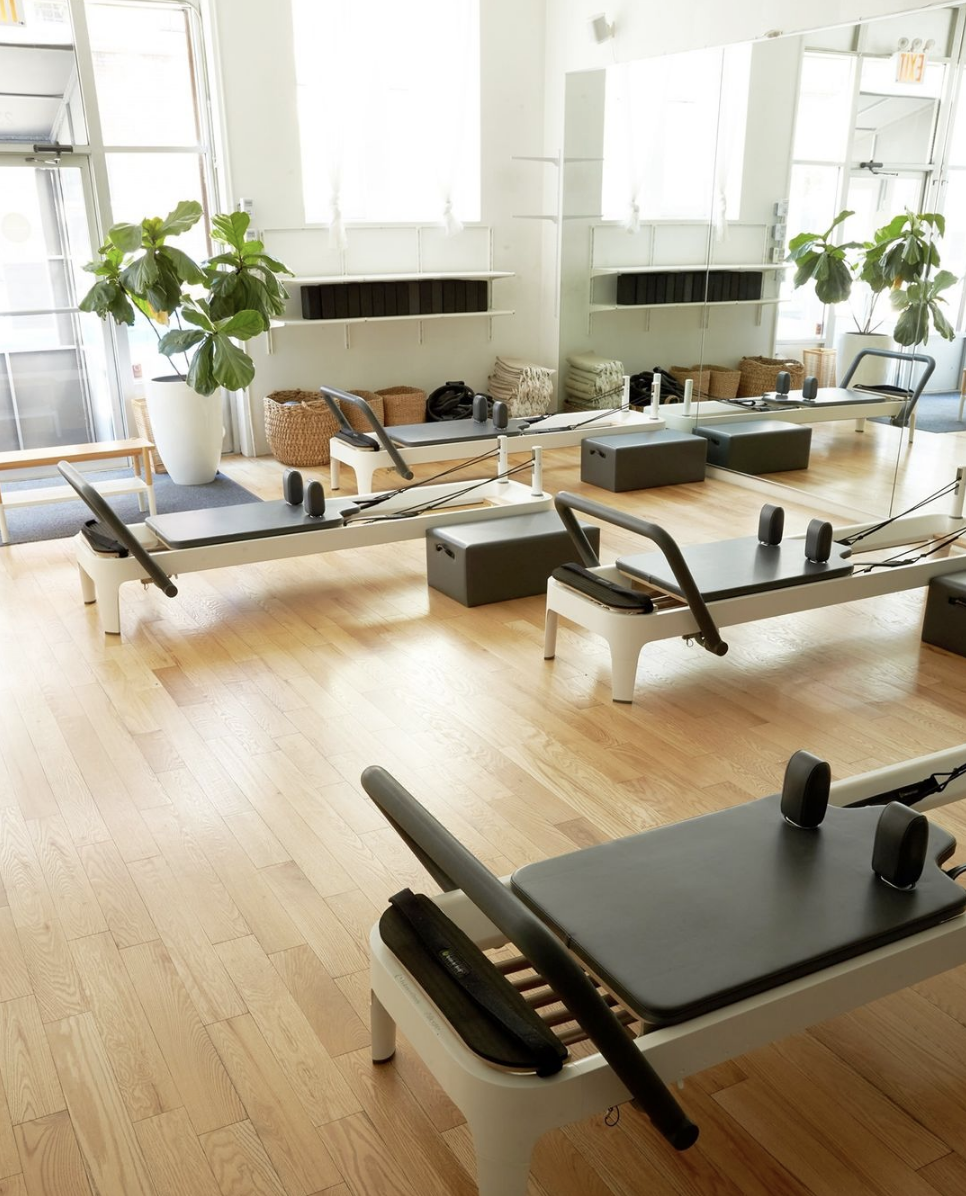 East River Pilates
Over in Brooklyn, East River Pilates have long been serving up some of the best reformer and mat pilates classes this side of the East River. With a handful of studios under her belt, founder Kimmy Kellum has created not just beautiful studios, but incredibly challenging classes that will leave you breathless and your butt cheeks burning.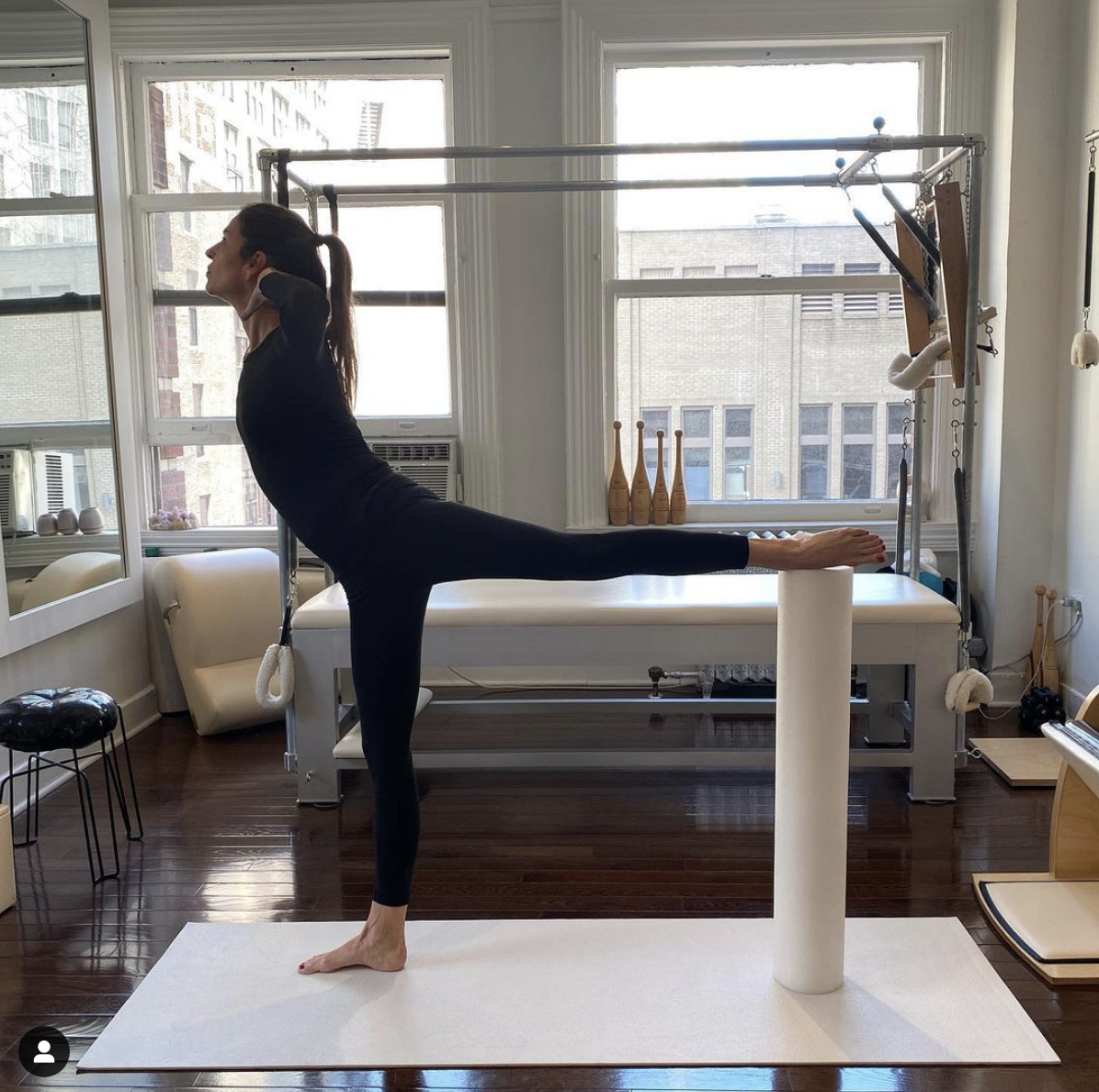 Flatiron Pilates by Amy Nelms
As a pilates O.G., Amy Nelms has carved out a name for herself as one of the most experienced pilates teachers in New York City. So if you're looking for a one on one class with hands on modifications, then look no further than Flatiron Pilates. And if you're still unsure about the commitment of one on one classes (and the price tag to match), you're in the company of athletes, models and dancers who flock to Amy's private sessions.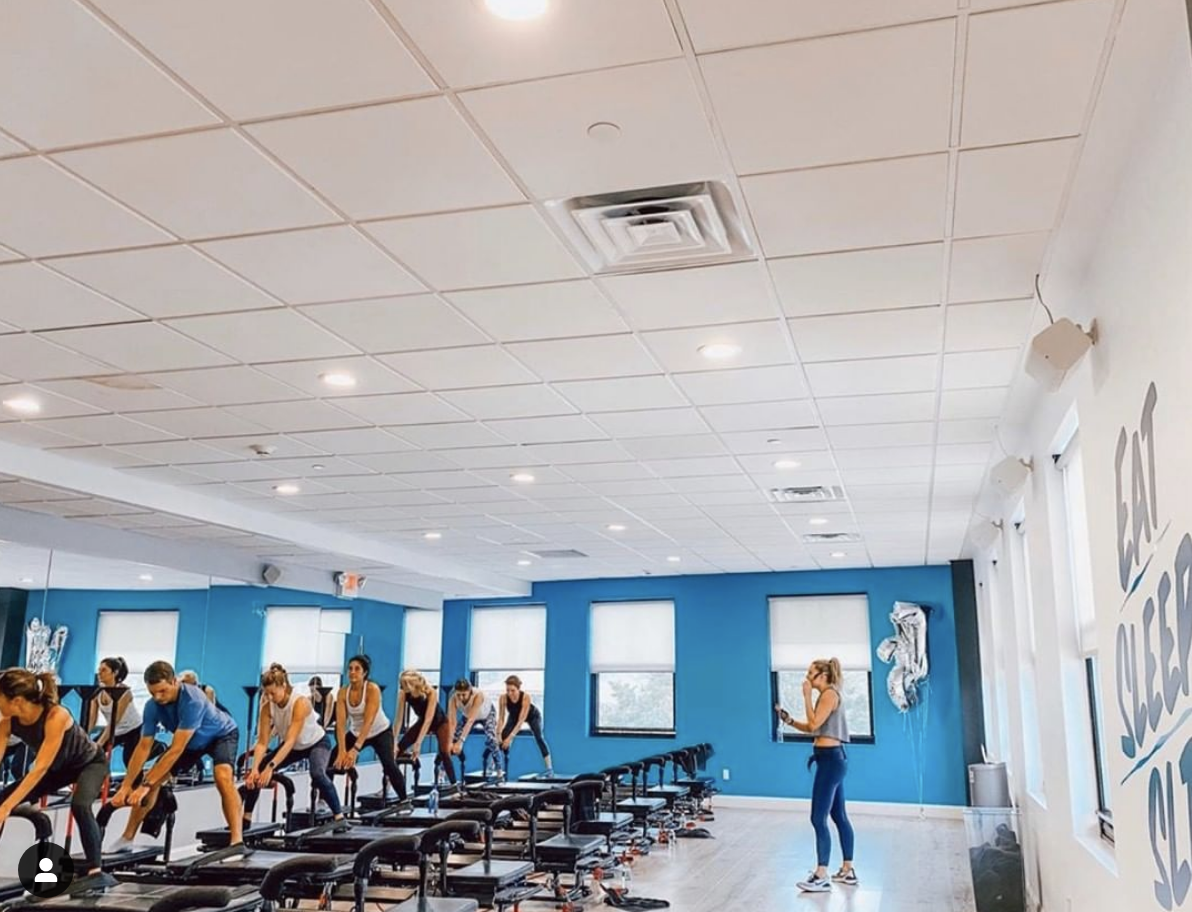 SLT – Strength, Lengthen, Tone
As the creators of the Megaformer, a modified reformer machine, SLT have created one of the most unique pilates hybrid classes in New York City. These classes aim to strengthen, lengthen and tone (no surprises here!) But with their extreme intensity, you can rest assured you will get a great workout that will almost guaranteeed leave you with leg trembles. So if you're up for a more challenging pilates variation, the SLT classes are for you.
SLT New York
Planning a trip to New York? Shop our city guide: