Snowcapped mountains, crispy clean air, soft sunset tones…. sounds bliss, right!? As soon as you start seeing more and more of the world, it soon becomes harder for a new place to truly capture the heart. Before you know it a castle is a castle and any waterfall less impressive than Iguazu falls warrants a sigh and pause for reflection at your previous travels. As much as I hate to admit it, its true: the more you see, the sooner you start to pick out favourites… and I'd love to say that I'm not one for playing favourites, but I am. So alas, I must share with you my favourite lake in the world: Lake Bled in Slovenia, just a short drive or train ride from the capital, Ljubljana.
Is this the most Romantic Lake in the World?
Sure, its a big call… so for arguments sake, lets post it as a question and consider the photographic evidence…
One of the most popular activities at lake bled is to hire a row boat by the hour and make your way to the middle of the lake to visit the church on Bled Island.
As pretty as it looks, I can assure you rowing a boat out to the middle can be quite a task if not done correctly (i.e. my version of rowing).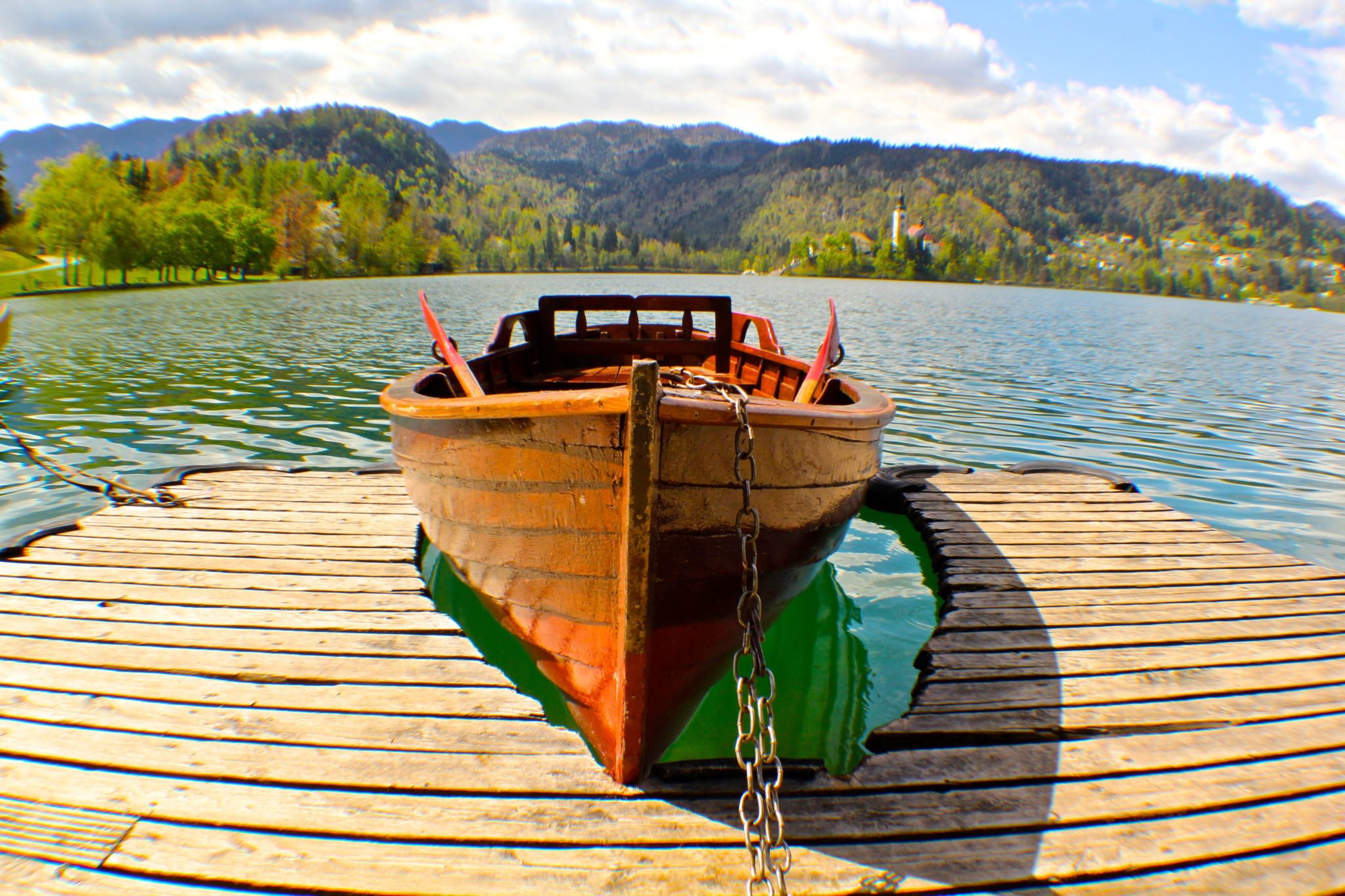 Before you Go:
Bled has two train stations, however neither of these are in the centre of town. Luckily, its just a short walk away in the direction of the water! Alternatively you can catch a quick cab from the station or local bus.
If coming by international train, Lesce-Bled station lies on the Villach – Jesenice – Ljubljana – Belgrade – Istanbul – Athens railway line. Alternatively, the Bled Jezero line runs through the Villach – Jesenice – Nova Gorica – Koper or Gorizia (Italy) railway line.
Because Bled is such a popular tourist destination (particularly in the warmer months), it is advisable to book your accommodation in advance. All activities can be booked on arrival – there are plenty of row boats to go around!