When I searched on Pinterest for some ideas of what to do in Arizona, I couldn't help but to be intrigued by the many images of Jerome's "Ghost Town", a small town just a short drive outside of Sedona.
Ever the childhood enthusiast, I decided in an instant that I simply must make it a stop on my Arizona road trip — and so I did. Here's what to expect when you visit Jerome's Ghost Town…
Visiting the Jerome Ghost Town
Jerome itself is a small town in the black hills of Yavapai County, Arizona. It won't take long before you realise this town has a strong mining history: the town itself still feels like a timewarp of sorts and is quite interesting for a short lunch stopover.
But the Ghost Town is in fact just outside of the town, a little further up the road and into the hills.
Once you arrive, you make your way up a winding dirt path to the entrance and cough up a fee of $5 per person between the hours of 9am – 5pm. For something a little unusual and unlike anything else you'll discover in the area, it is well worth the few bucks.
More or less, the Ghost Town in Jerome is a junk yard of sorts. It is home to loads of old cars, trucks, and various other bits and pieces. It's a good deal both ways – the owners are able to charge $5 a pop to enter, and guests are treated to a cheap and slightly humorous experience.
Why not?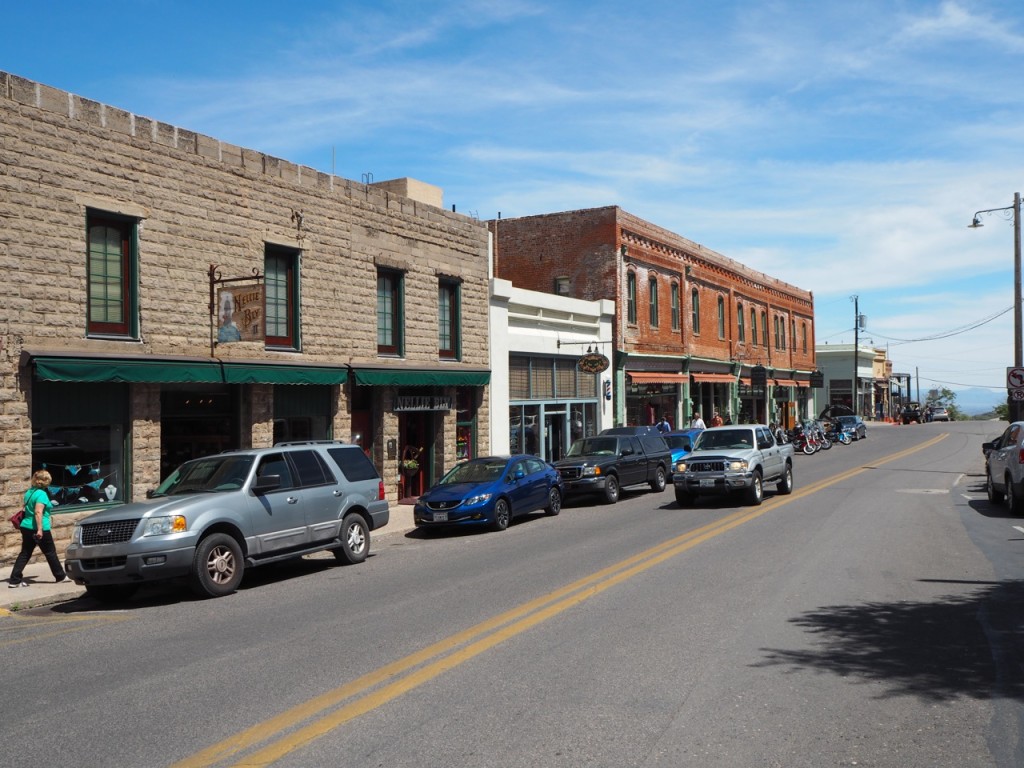 What Else to Do in Jerome?
There isn't a whole heap to do to busy yourself in Jerome – but it is for sure a great stopover town for lunch.
The local fudge shop will serve as a great point of call for some sugar-to-go and you'll find a range of small local cafes serving a decent meal.