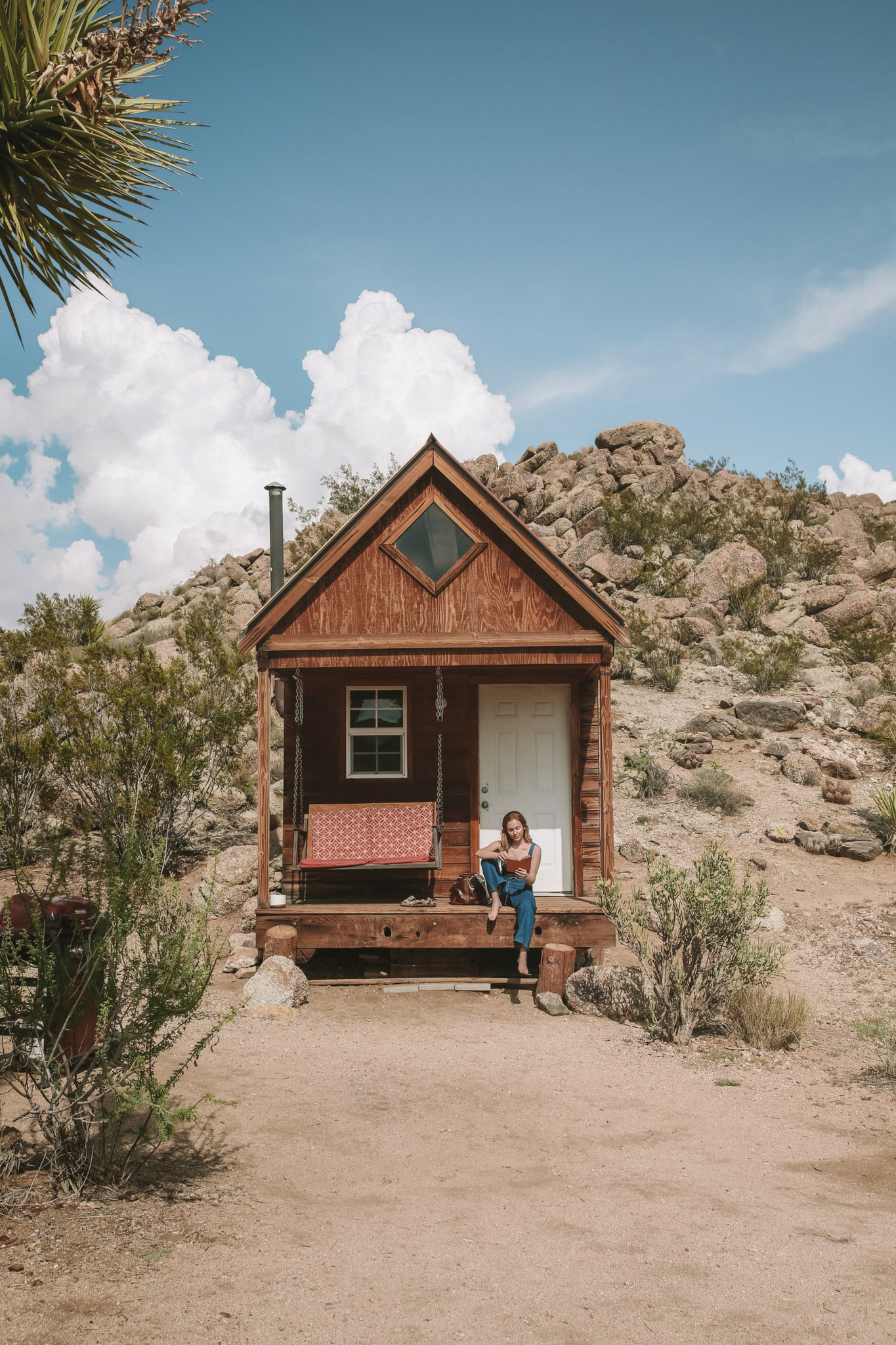 Wearing: Urban Outfitters Overall, Arizona Birkenstocks, Polaroid Camera
Boulders Hideaway Cabin in Joshua Tree
Weekend getaways out of Los Angeles have had a revival of late, with the likes of Joshua Tree, Palm Springs and Santa Barbara taking the cake for a short escape from the city. This summer my friend Sophie and I labelled the "summer of fun", with the intention of seeing and doing as much of the city and surrounds with Los Angeles as our base.
One of our first stops on the summer fun tour was Joshua Tree, a vast and protected National Park filled with the iconic trees, boulders, short day hikes and scorching hot summers. We booked a tiny cabin, invited our friend Bethanie and the three of us ventured a couple of hours out of LA for a long weekend away.
The Tiny Cabin at Boulders Hideaway is owned by young couple Brooke and Kyle, locals in the area who inherited land and chose to create a quirky oasis with the cabin and adjacent glamping tents on the property.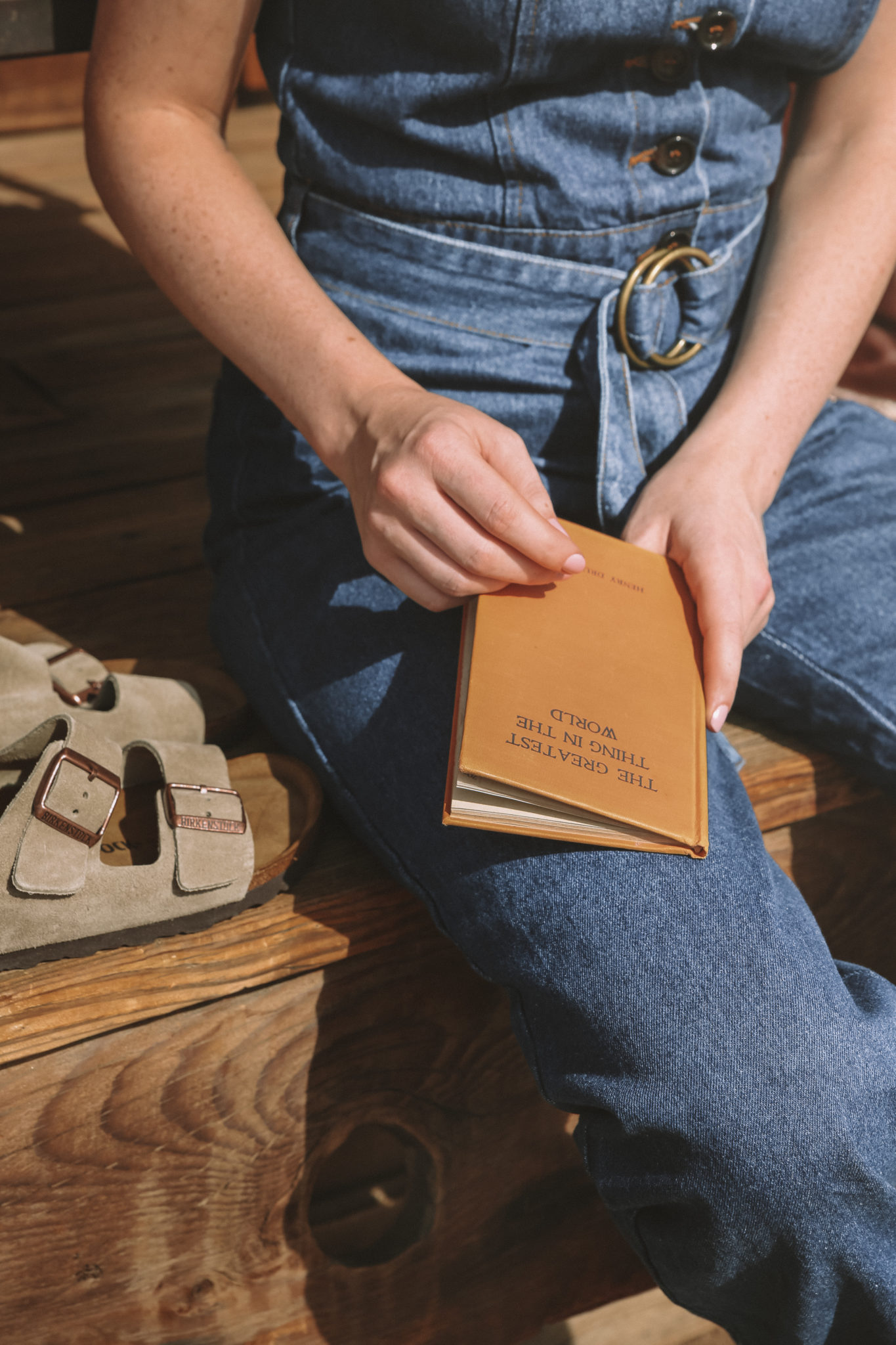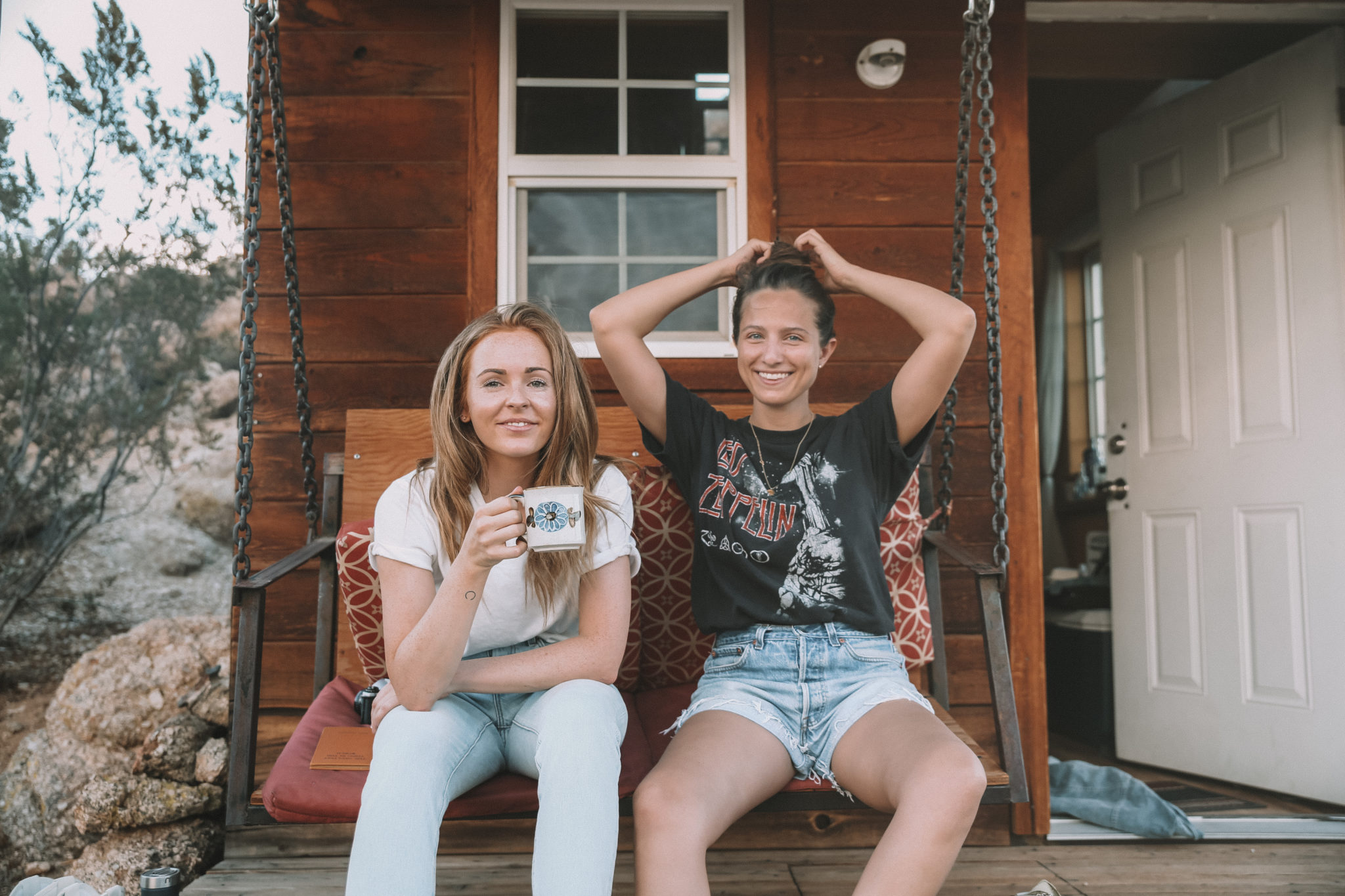 The cabin is equipped with everything you'll need for a short stay – cards to keep you entertained, an esky stocked with ice, water cooler, books and a barbecue if you plan on eating in. There's an outhouse a few steps away for necessities, but it was the swinging chair on the porch where we spent most of our time lying out in the sun.
Using the cabin as a base, we spent every hour of sunlight (6:00am – 7:00pm in summer) to explore the Yucca Valley and everything it has to offer. From the Joshua Tree National Park to the many vintage and thrift stores in the area, there was much to discover in just a few days and believe me when I say we barely had a second to spare!
Read more: A Complete Weekend Guide to Joshua Tree