Many visitors to Tokyo have their heart set on getting out of the city, especially to view nearby Mt. Fuji and onwards see more Japanese culture in cities like Hakone. While this offers a wonderful day trip outside of the city, be sure to allow plenty of time to enjoy Tokyo itself as this is one of the world's most incredible cities to explore, with an endless array of activities, restaurants and bars to keep you busy. If i had my time in Tokyo again, I wouldn't spend less than 3-5 days in the city itself, followed by at least one day trip outside of the city.
However I am extremely glad I made my way out to Mt. Fuji & Hakone on the chosen day, as I was visiting Japan during winter and the weather tends to play a key role in whether or not you can actually see the mountain! Luckily for us while it was raining in Tokyo and snowing Mt. Fuji, the following day when we were scheduled for the day trip ended up being bright, sunny skies. Had we have planned to go a day earlier, however, our plans would have been completely thrown off! Thus it is best to leave yourself open to last minute changes and certainly don't sell yourself short on enough time in Tokyo – it is an incredible city that must be seen over 3 full days or more!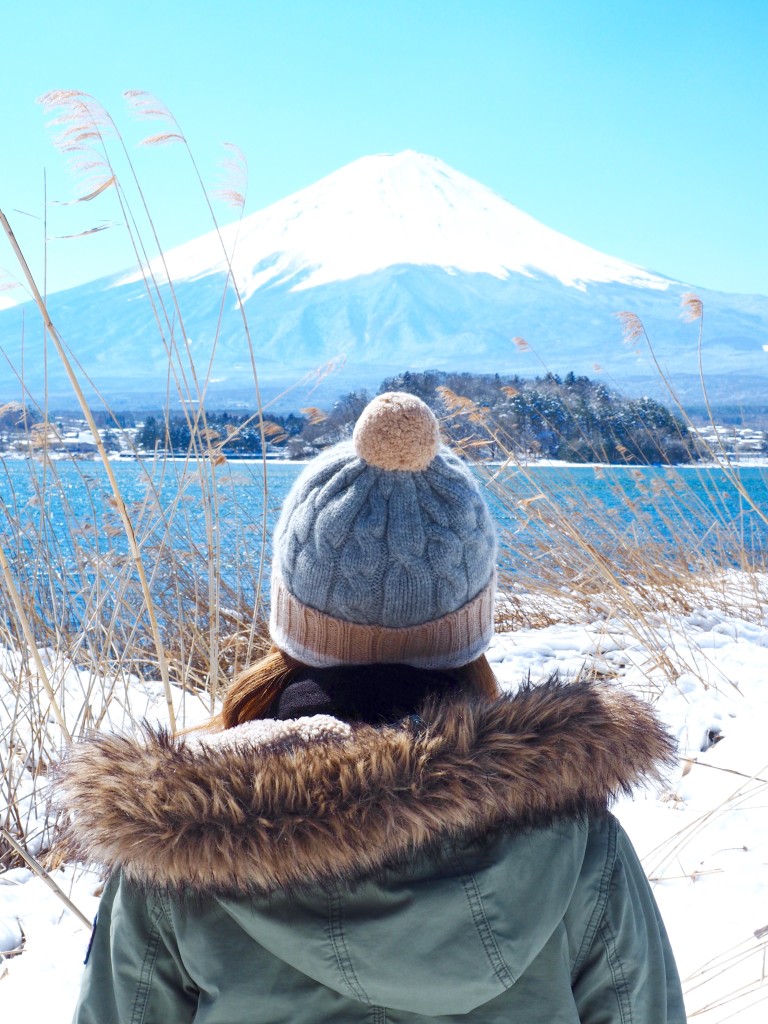 Tokyo Day Trip: Visiting Mt. Fuji
As I was visiting Japan as part of the Splendours of Japan tour with Trafalgar, a day trip to Mt. Fuji & Hakone was already arranged in our schedules. I was visiting Japan with my dad who was very keen to view the mountain, however we were both unaware how rare sightings could be in winter as often the mountain is covered in thick clouds.
The drive to Mt. Fuji from Tokyo took around two hours, though is very dependent on traffic. We departed at 8:00am in the morning and as most of the city traffic was heading into town instead of out of town, we mostly skipped rush hour.
Unfortunately we were not able to visit the mountain itself, though many visitors are adamant to make their way to the 5th station to experience the mountain up close. Should you really wish to do this, try to allow flexibility in your plans as the weather plays a key role and on our day of visiting we were not able to make our way up close due to heavy snowfall the day before.
Regardless, the mountain is best viewed from afar as the closer you get to Mt. Fuji the less whimsical it appears – so in my opinion it is best viewed from Lake Kawaguchi.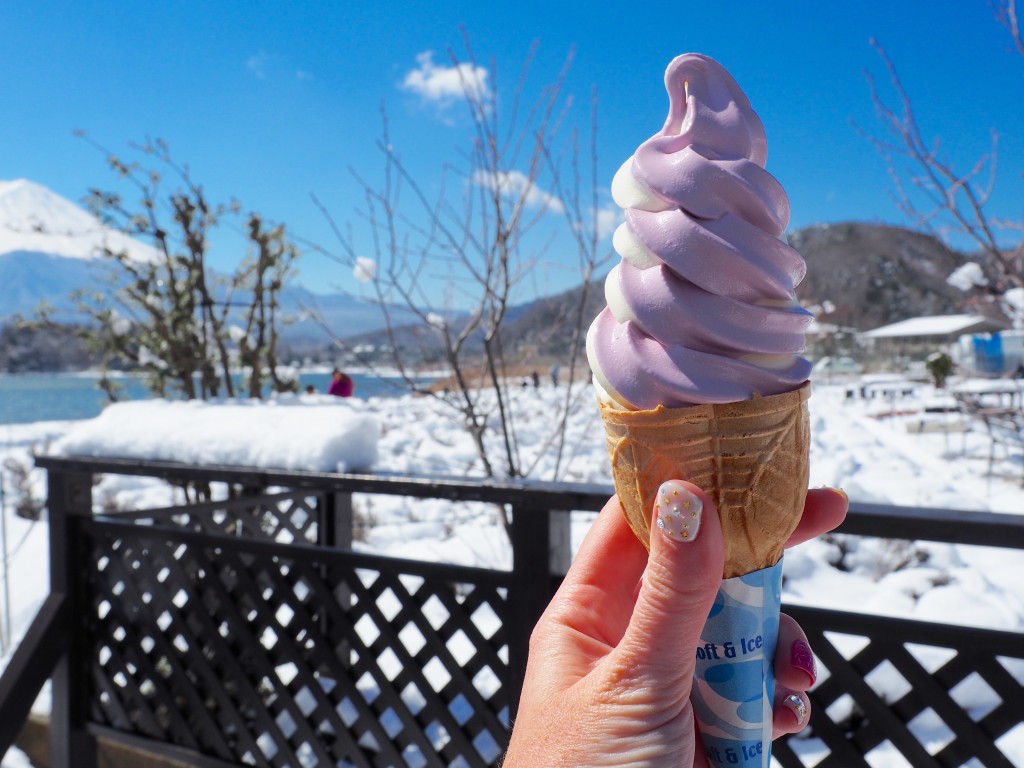 Lake Kawaguchi
The views from lake kawaguchi were second to none – there really couldn't have been a more impressive sight in the world on that day! Whilst here be sure to pop in to the souveniers shop after you've taken your happy snaps and treat yourself to a blueberry or vanilla (or both like me!) soft serve ice cream. You'll soon realise that the Japanese are very fond of their soft serve flavours – from matcha through to wasabi even!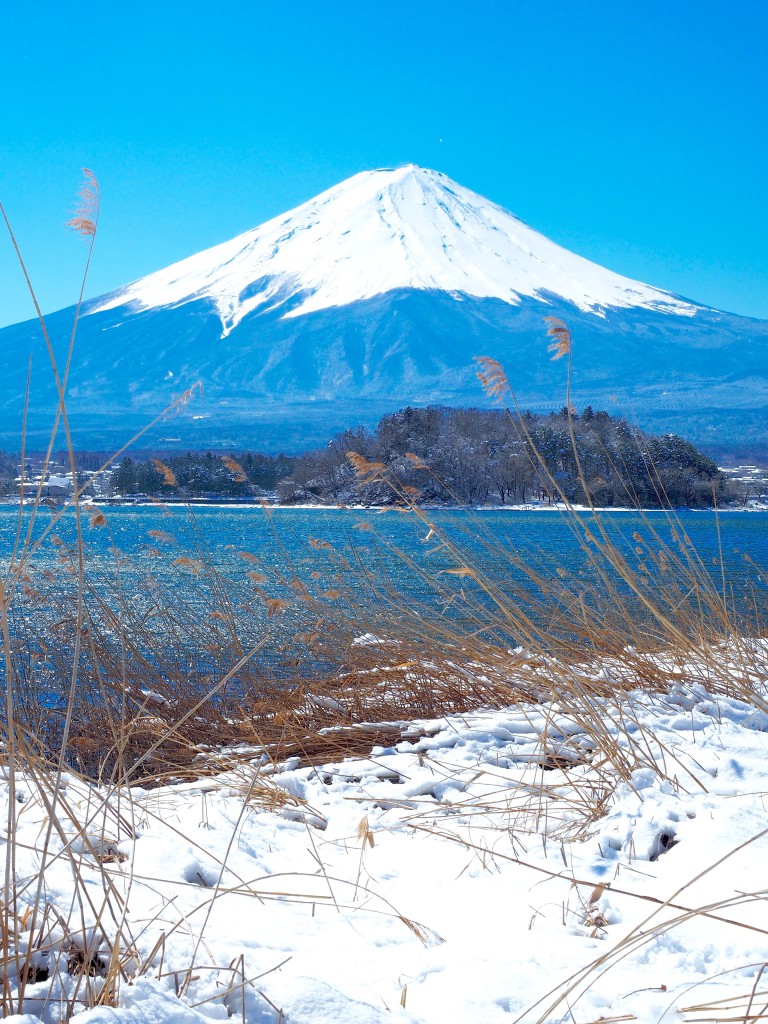 Visiting Hakone
Making the most of a day trip, there is plenty of time to continue viewing Mt. Fuji from afar alongside a visit to the nearby town of Hakone. From a top the cable car you can see Mt. Fuji from a further distance on a clear day, however don't be surprised if you are greeted with thick cloud cover!
At the base of the cable car you will find a range of gift stores – selling everything from tacky souvenirs, through to traditional Japanese handicrafts. The store selling the "secret boxes" (highly publicised on the exterior) offers some great traditional gifts to take home to loved ones or treat yourself with.
If you have more time, the Hakone Shrine is another popular stop and is located right by the lake with a museum attached.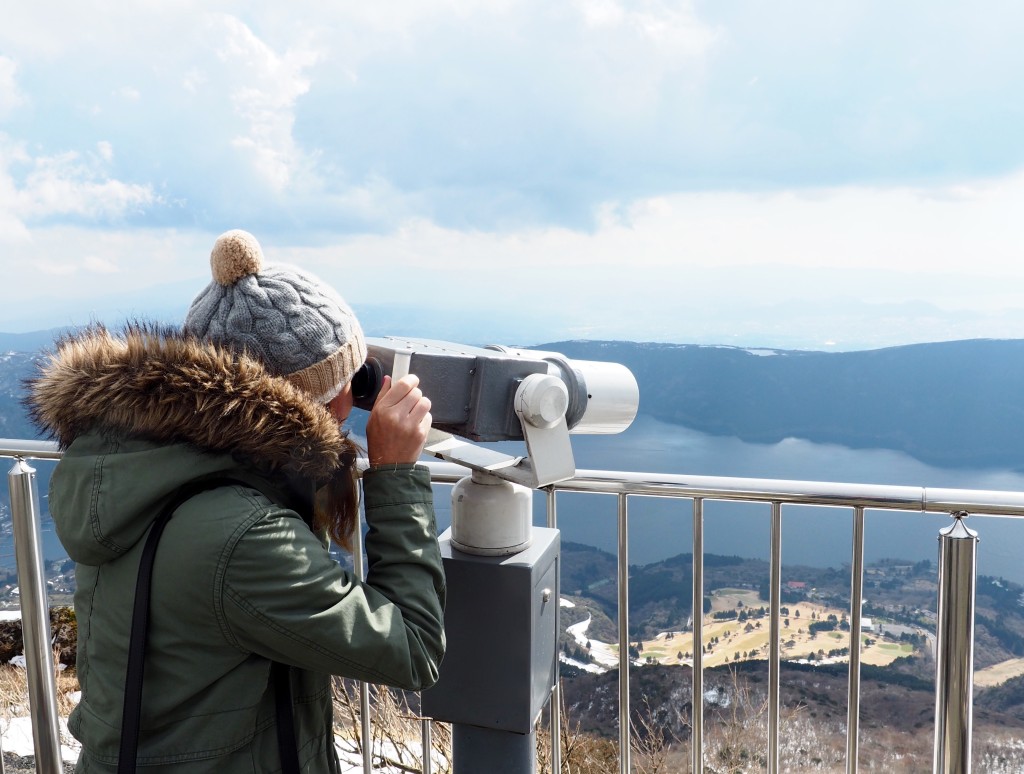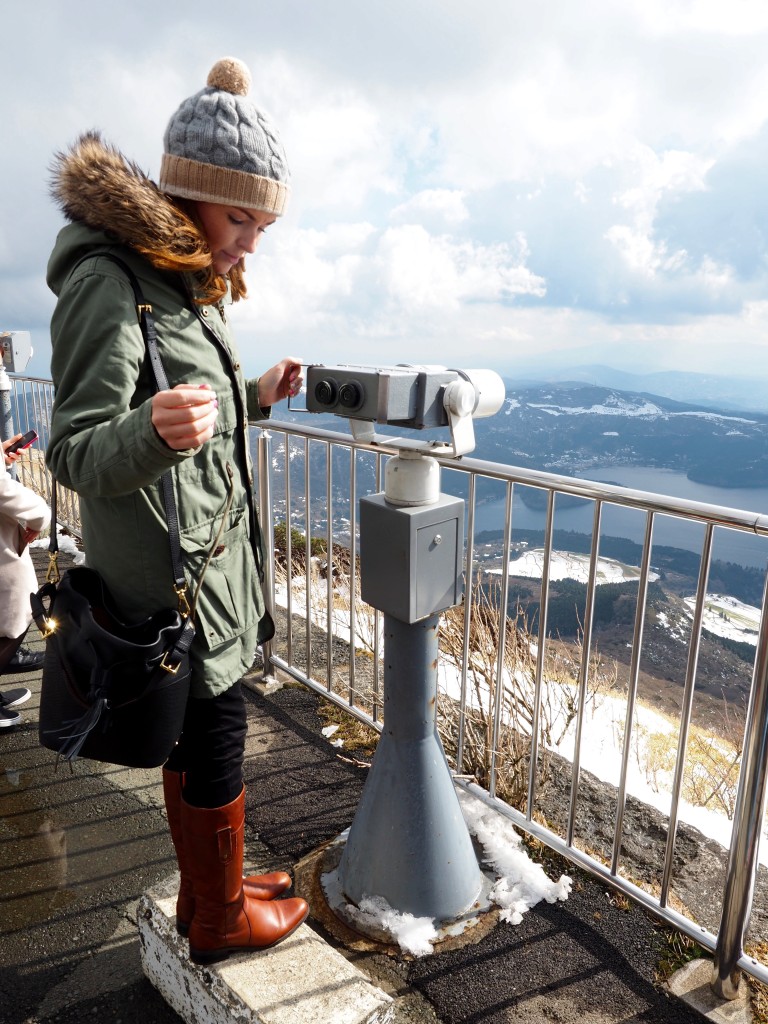 World of Wanderlust travelled with Trafalgar on the Splendours of Japan Tour.