If you find yourself in Launceston, the first thing you may notice is the abundance of cafes. Tasmanians love their coffee (it rivals Melbourne's standards) and Launceston is no exception. Whether you're looking for a fresh croissant or the best flat white, these are the 10 best cafes in Launceston.
1. Sweetbrew
Another great coffee shop to stop by is located further up the road in George street with a more hipster vibe (possibly than anywhere else you'll visit in Launceston!) But indeed, a great coffee and great prices for casual pastries and snacks.
Open 7 days // location
2. Cafe Mondello
If you're looking to escape the bigger cafes and find a quaint, charming little oasis then head to Cafe Mondello in Charles street eating precinct. This street is filled with a number of eateries but if its a great breakfast you're after, there is no better choice than Cafe Mondello.
Open 7 days // location
3. Charlie's Dessert House
Launceston's only dessert restaurant is an all day, all night affair and we firmly believe the banoffee pie is life changing to say the least! Charlie's is open seven days, serving great coffee, desserts, macarons and cupcakes from 10:00am until 10:00pm in the evening.
Open 7 days // visit the website
4. Amelia Espresso
If it is great coffee you want, it is great coffee you will get at Amelia's. Located right in the centre of town this small hole-in-the-wall guarantees a great coffee blend with exceptional baristas. If you ask me you can't get a better coffee around town!
Closed weekends / location
5. Bread and Butter
As one of the newest kids on the block, Bread and Butter has been turning heads since it opened the doors. This industrial open space sets the scene for some of the most delicious baked treats you will find in the city of Launceston. Better yet: the coffee will keep you coming back for more.
7 days, 7am-2pm // location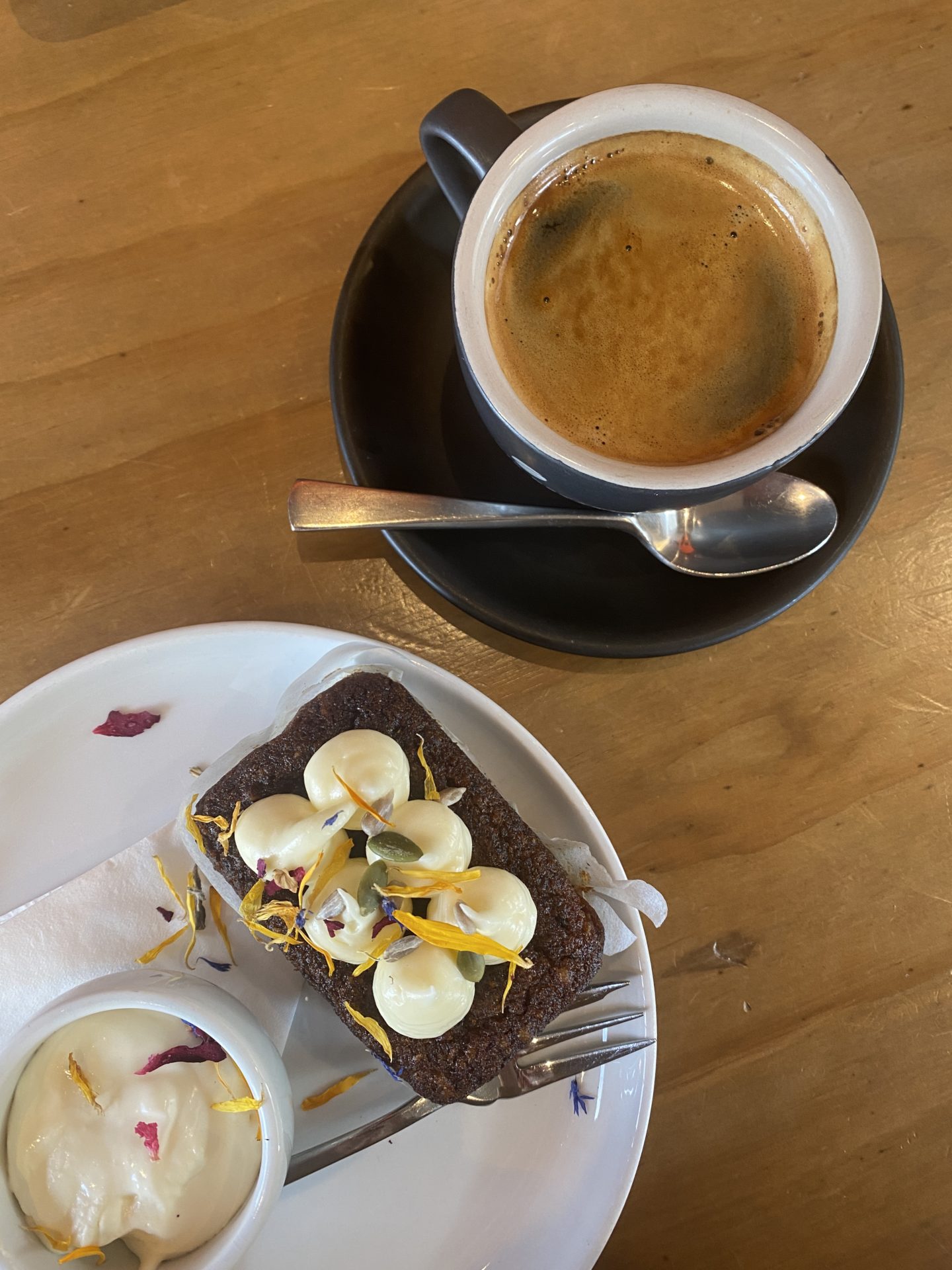 6. Alps and Amici Cafe
What started as a gourmet grocery store has now branched out to cover all things coffee and cakes. Alps and Amici Cafe is located in East Launceston, the bluechip neighbourhood of the city. So you can expect to mingle with the locals, meet plenty of furry friends, and guaranteed eat one of the best carrot cakes available in town.
7:30am-2:30pm 6 days, closed Sundays
7. Inside Cafe
Inside Cafe is where you go when you have severe poached eggs craving (or if you're really hungover). Both work! This beautiful open cafe is known for having one of the best eggs benny's in town, so be sure to pop in for a late breakfast while you peruse the nearby stores.
Closed Sundays // location
8. Earthy Eats
For all the vegetarians and vegans out there, you'll find solace in the Kingsway at Earthy Eats. This cozy cafe is best known for its vegetarian friendly breakfasts and lunches, plus a smoothie menu to leave you satisfied.
Open Mon-Sat // location