Whilst most people might think of Italy as the European capital of ice cream, neighbouring France is also a strong contender in the fight for the title. Paris not only offers a vast selection of traditional French ice cream parlours, it is also home to a select few gelaterias offering the best of both countries. Mix in a handful of the most celebrated pastry chefs in the world creating gourmet ice cream and I think Paris might just win the battle. Below is a guide to the Top 10 Ice Cream Parlours in Paris showing you where to find the best ice cream, gelato and sorbet in the city.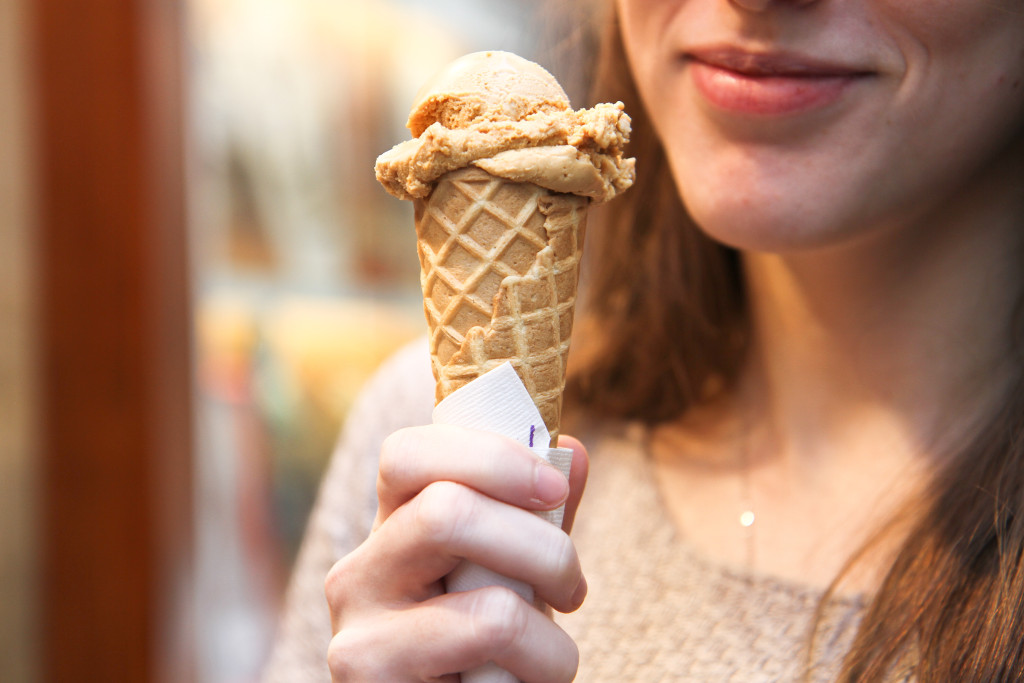 Berthillon
It has become bucket-list worthy to try an ice cream from Berthillon, particularly so if visiting in the summer months. The original shop is located on Île St Louis, but there are dozens of glaciers dedicated to famous Berthillon ice cream on the island and elsewhere in the city. Best enjoyed strolling through the cobbled back streets of the idyllic Île St Louis or sitting on the banks of the Seine with an accordionist playing classic French songs in the background.
31 Rue Saint-Louis en l'Île, 75004 Paris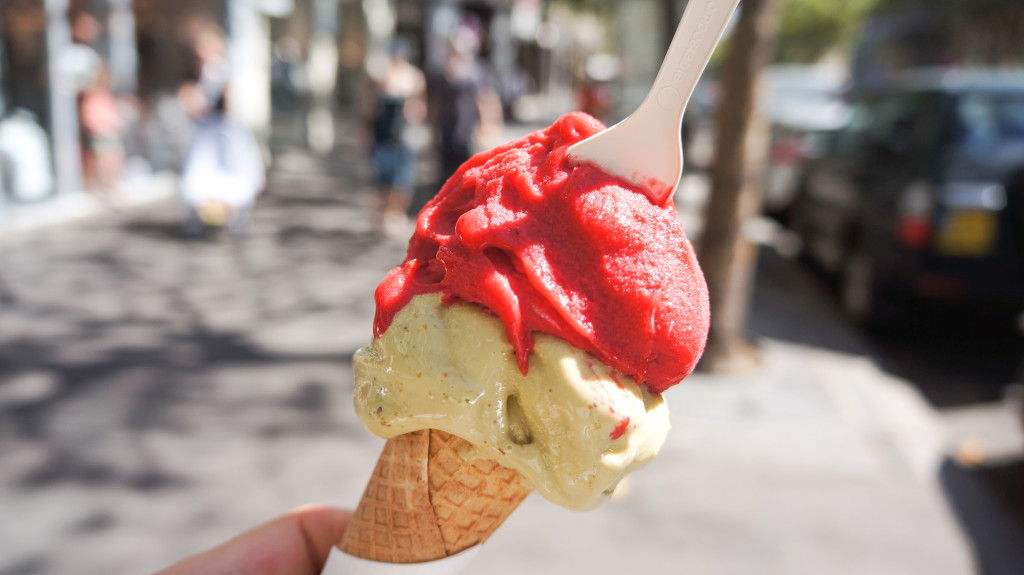 Grom
Grom serves the best ice cream outside of Italy. Using the purest ingredients and highest quality milk, the gelato served at Grom is seriously thick and creamy. They offer a vast array of flavours sticking to their Italian roots with options such as Sicilian lemon and ricotta, stracciatella and tiramisu. Expect to spend a long time choosing as every flavour sounds and tastes divine.
81 Rue de Seine, 75006 Paris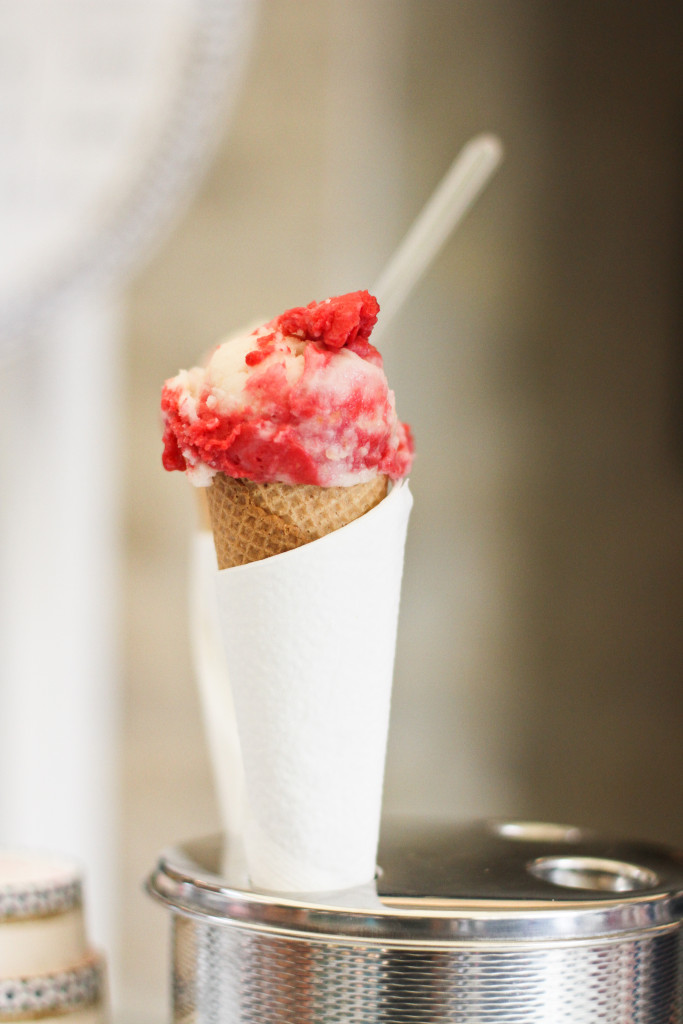 Martine Lambert
The sweet and very popular rue Cler hosts an abundance of great boutiques selling all kinds of French delicacies. You'll find cheese mongers, fresh fruit and vegetable markets, chocolate boutiques and the wonderful Martine Lambert ice cream parlour. Grab a delicious ice cream and enjoy it whilst taking in all the charms of this pedestrianized street and make your way to the Eiffel Tower and Champ de Mars, a mere five minute walk away.
39 Rue Cler, 75007 Paris
Pozetto
Pozetto is a truly authentic gelateria in Paris serving classic Italian flavours such as hazelnut and pistachio. Located in the heart of the bustling Marais neighbourhood, it's the perfect accompaniment for exploring the area and wandering its cobbled backstreets and charming squares.
39 Rue du Roi de Sicile, 75004 Paris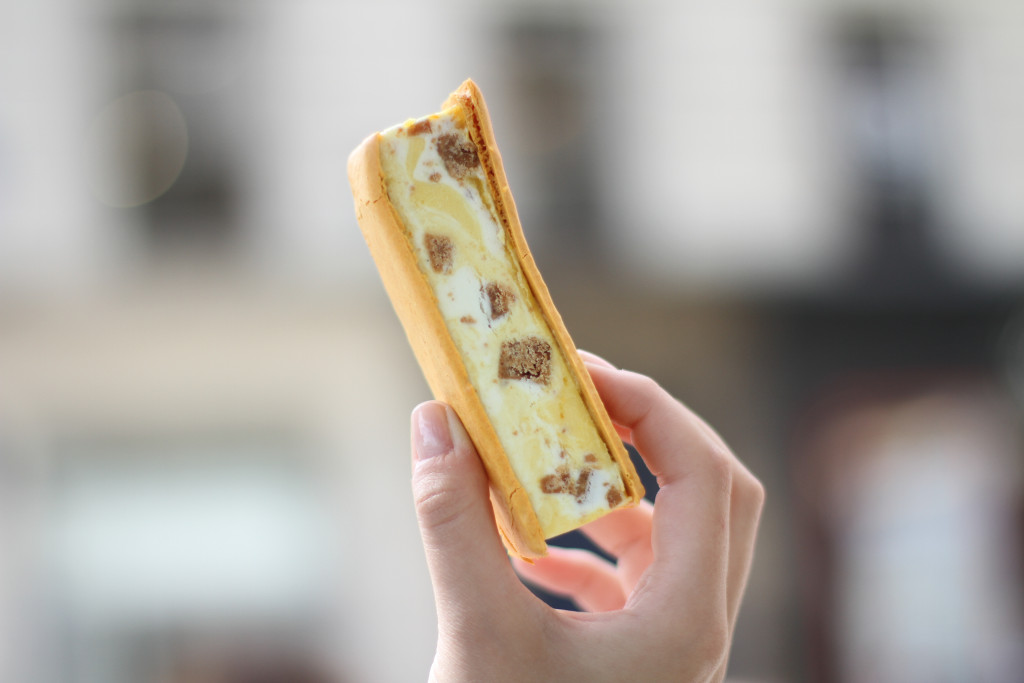 Pierre Hermé
Pierre Hermé is renowned for his inventive macaron flavours but he also applies the same level of genius, expertise and innovation to his ice cream creations. They are only available in the summer months but trust me they are worth waiting for. The divine ice cream is sandwiched together between two meringue shells creating the most delectable hold-in-your-hand ice cream. Favourite flavor combinations include rose, litchi and raspberry and separately passion fruit, orange and cream cheese.
39 Avenue Opéra, 75002 Paris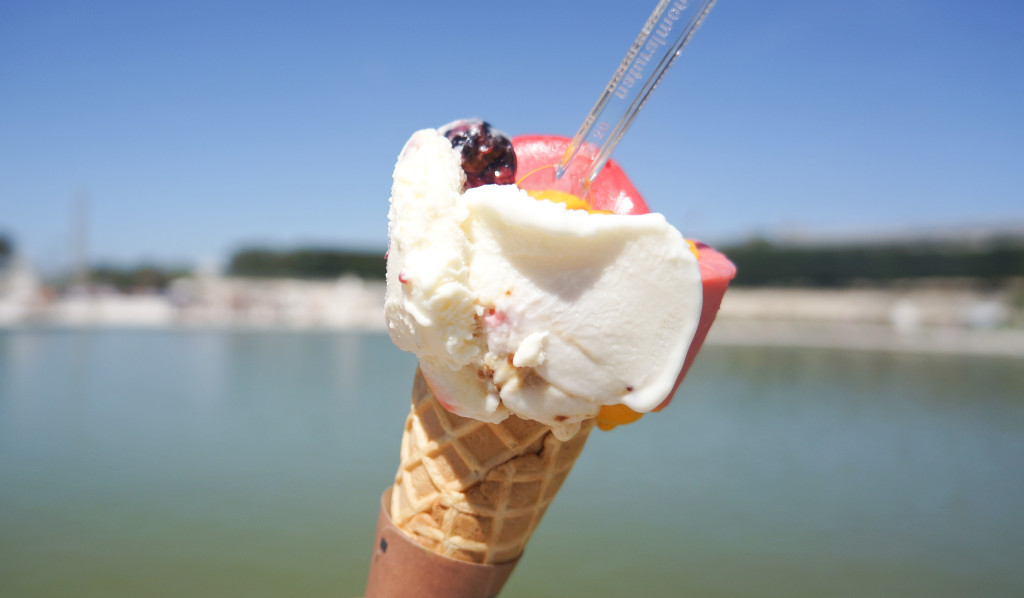 Amorino
Amorino may be a chain ice cream parlour, but that's not to say it's not worthy of mentioning. The array of flavours are vast, the ice cream is delicious and what's more they make your ice cream into a pretty and very Instagrammable flower shape. Another bonus is that you can choose up to five flavours no matter how few scoops you have. A favourite of mine is the Speculoos flavor, based on the traditional spiced, short crust biscuit.
4 Rue de Buci, 75006 Paris & various other addresses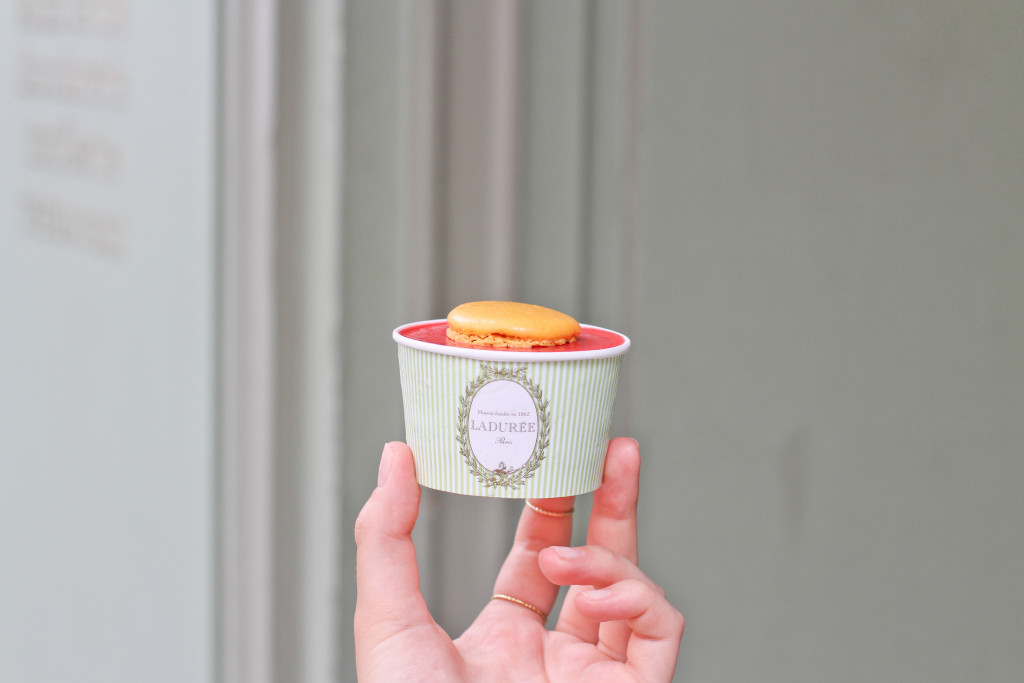 Ladurée
During the summer months Ladurée serve their little pots of ice cream. Staying true to their feminine aesthetic, they come in the prettiest pastel green and gold paper cups and are as adorable as they are delicious. On offer are the same variety of flavours as their macarons with classics such as raspberry, blackcurrant, pistachio and salted caramel.
21 Rue Bonaparte, 75006 Paris & various other addresses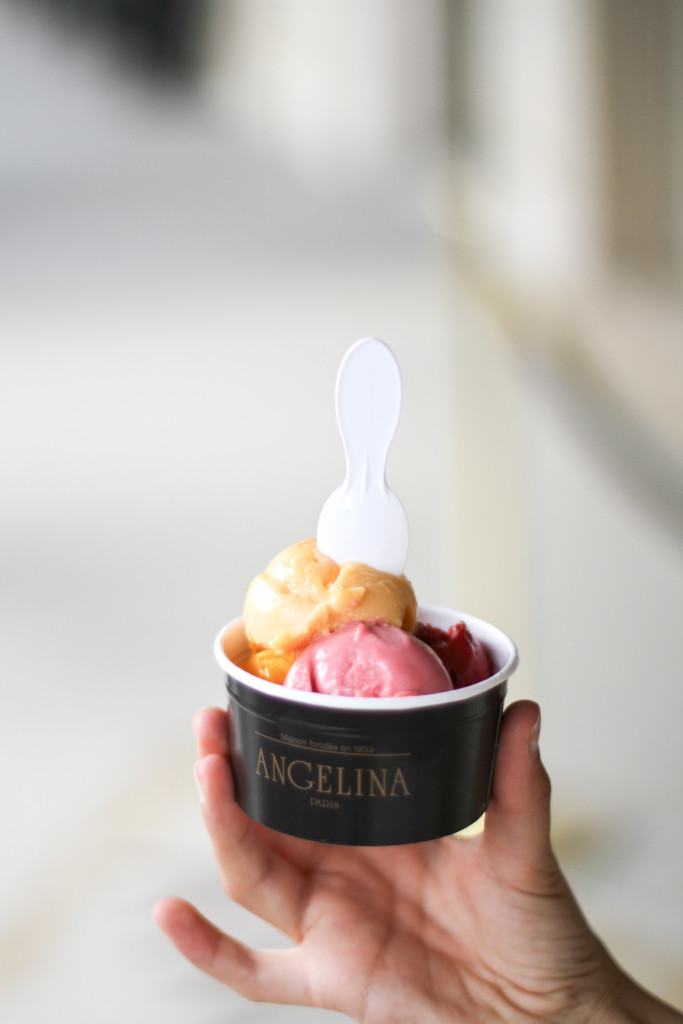 Angelina
Angelina is more famously known for its deathly rich hot chocolate but it also serves everything from traditional French pastries to creamy ice creams and fruity sorbets. Here you'll find a flavor you won't find anywhere else in the city, the Mont Blanc, inspired by their most famous pastry combing chestnut with chantilly cream.
226 Rue de Rivoli, 75001 Paris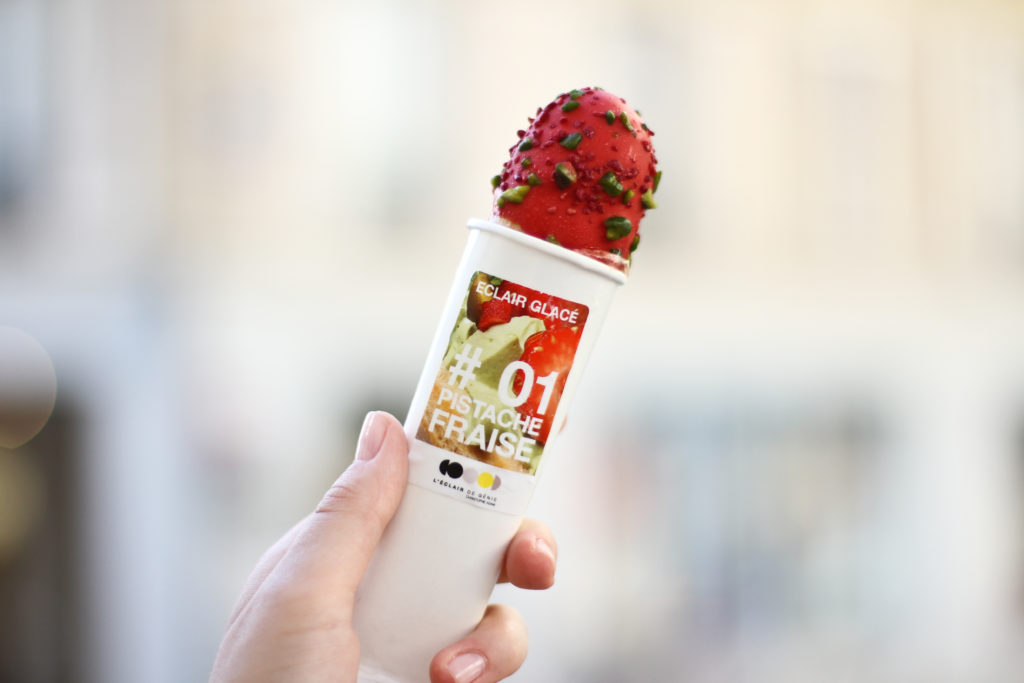 Éclair de Genie
The éclairs served at l'Éclair de Genie are no secret to sweet tooths in Paris, a testament to which is the perpetual long queue out the door. It was another stroke of genius to create an iced version of this celebrated French pastry and it has become a big success to existing fans and new comers.
14 Rue Pavée, 75004 Paris
Pedone
Pedone has been creating traditional French ice cream since 1959 and continues to do so with as much passion as when the company first emerged all those decades ago. An ice cream parlour has recently opened inside the department store, Galeries Lafayette, where homemade ice cream is churned right before your very eyes. I would recommend the pure Sicilian pistachio or the grand cru chocolate by Valrhona.
Inside Galeries Lafayette 40 Boulevard Haussmann, 75009 Paris
Photography by Faye Bullock.