Are you planning a trip to Sweden's capital? These are the top 10 things to do in Stockholm, to help you plan your trip. Fromt sightseeing to the best museums, here are our favourite things to do in the Swedish capital.
The top 10 things to do in Stockholm
1. Gamla Stan (Old Town)
Stockholm's Old Town dates back to the 1200 Century and is packed with many quaint cafes, bars, restaurants, trinket shops and endless cobblestone alleyways. For any new visitors to the city of Stockholm, Gamla Stan is a perfect starting point to get a feel for the city and its history. In many ways, the Old Town is an open-air museum in itself. If you have time to explore deeper, be sure to stop inside the Stockholm Cathedral and Royal Palace – both giving a clear insight into different aspects of Swedish history and culture.
2. Vasa Museum
The Vasa Museum is home to the incredible Vasa Ship, intended to be the pride and joy of the Swedish imperial fleet, but as it happened sank in its first voyage in 1628. Then in 1961, an enormous operation began to recover the wreckage that stands today inside the Vasa museum for onlookers to observe and educate themselves on naval history. With more than one million visitors per year to the Vasa, this is Sweden's most visited museum.
Hours: Open Daily 10am-5pm (Wednesdays 10am-8pm, September-May), 8.30am-6pm, June-August
Admission: Adults SEK 130, Under 18s free
Address: Galärvarvsvägen, 1411521 Stockholm
Official site: www.vasamuseet.se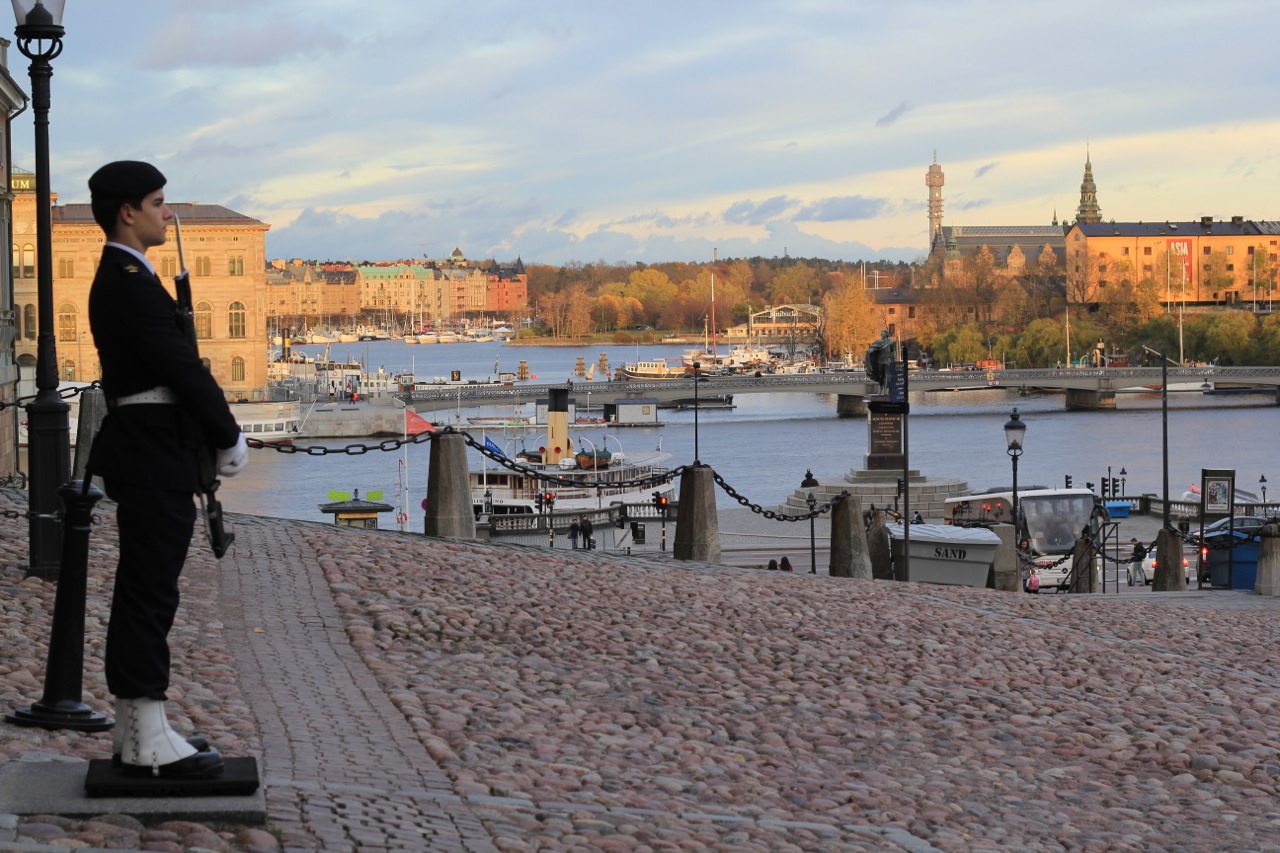 3. The Royal Palace
Whilst you're in Gamla Stan, be sure to head to the Royal Palace – once the official residence of the King of Sweden. Nowadays the Royal family live elsewhere on an outlying island protected by UNESCO World Heritage listing, but a visit to the official Royal Palace is still a must.
Hours: Open Daily 10am-5pm
Admission: Adults SEK150, Under 18's SEK75
Location: Gamla Stan
Official site: www.kungahuset.se
4. Skansen Open Air Museum
As the world's first open-air museum, Skansen remains a favourite for visitors to the city of Stockholm. There are over 150 different buildings to explore and a great range of Swedish cuisine as well!
Hours: Open daily
Admission: Adults SEK100-150, under 15s SEK60, infants free (prices & opening times vary with season)
Address: Djurgårdsslätten 49-51, 11521 Stockholm
Official site: www.skansen.se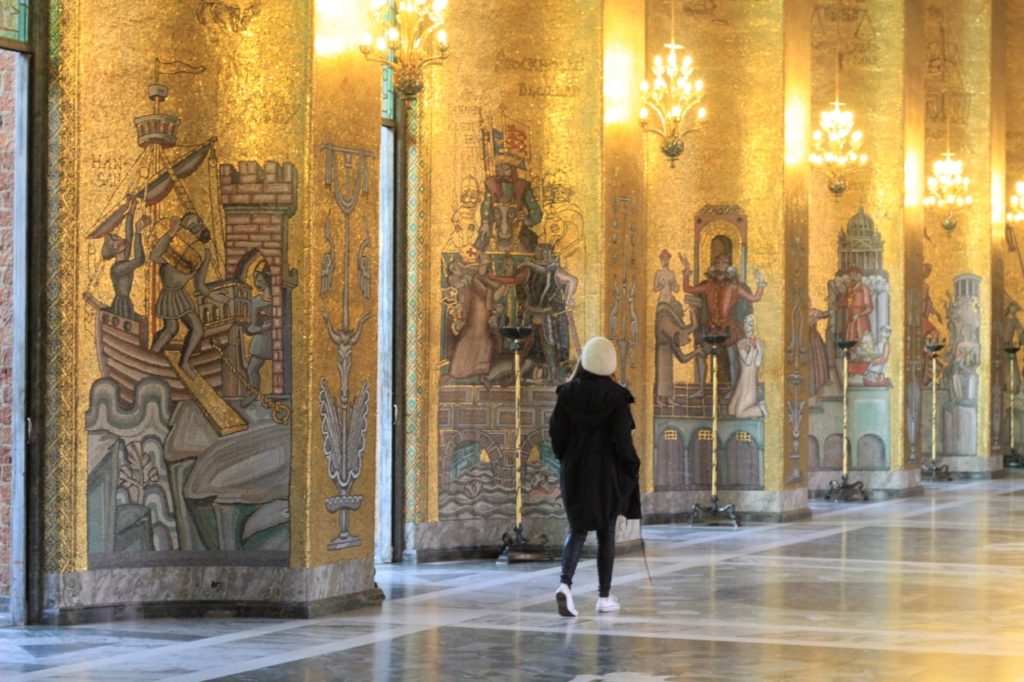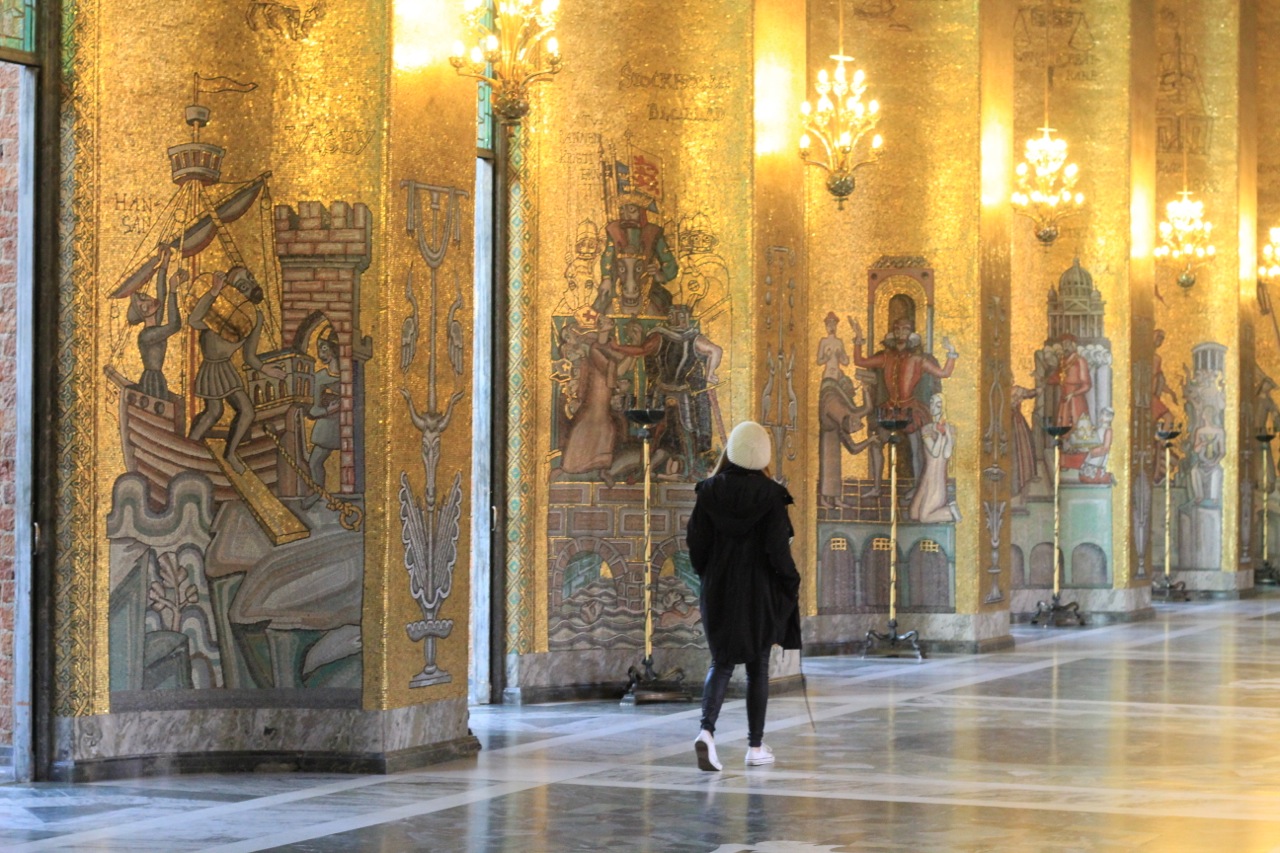 5. The City Hall
As one of Stockholm's most iconic buildings, the City Hall has as beautiful an interior as it does on the exterior. Be sure to stop by and take a short tour of the building… just don't miss the Gold Room! Inside you'll find no less than 18 million gold mosaic tiles.
Hours: Open daily – guided tours only
Admission: Adults SEK70-100, Under 17s SEK20-40, Under 12s free (seasonal prices)
Address: Ragnar Östbergs Plan 1, 11220 Stockholm
Official site: www.stadshuset.se/stadshuset
6. Fotografskia Museum
Another world first, the Fotografskia museum is mouthful for English-speakers but inside its a feast for the eyes. The exhibition is one of the most celebrated photographic displays in the world and is certainly worth a visit for any photography enthusiast.
Hours: Open daily Sunday-Wednesday 9am-9pm, Thursday-Saturday 9am-11pm
Admission: Adults SEK110
Address: Stadsgårdshamnen 22, 11645 Stockholm
Official site: www.fotografiska.eu
7. Djurgården
Tourists and locals alike make their way here, particularly in the warmer months. This area is also home to the Skansen open museum and the newly opened ABBA Museum. If you're visiting Stockholm in the summer, you will easily pass a day here riding through the endless gardens and stopping by numerous cafes and restaurants.
Official site: www.visitdjurgarden.se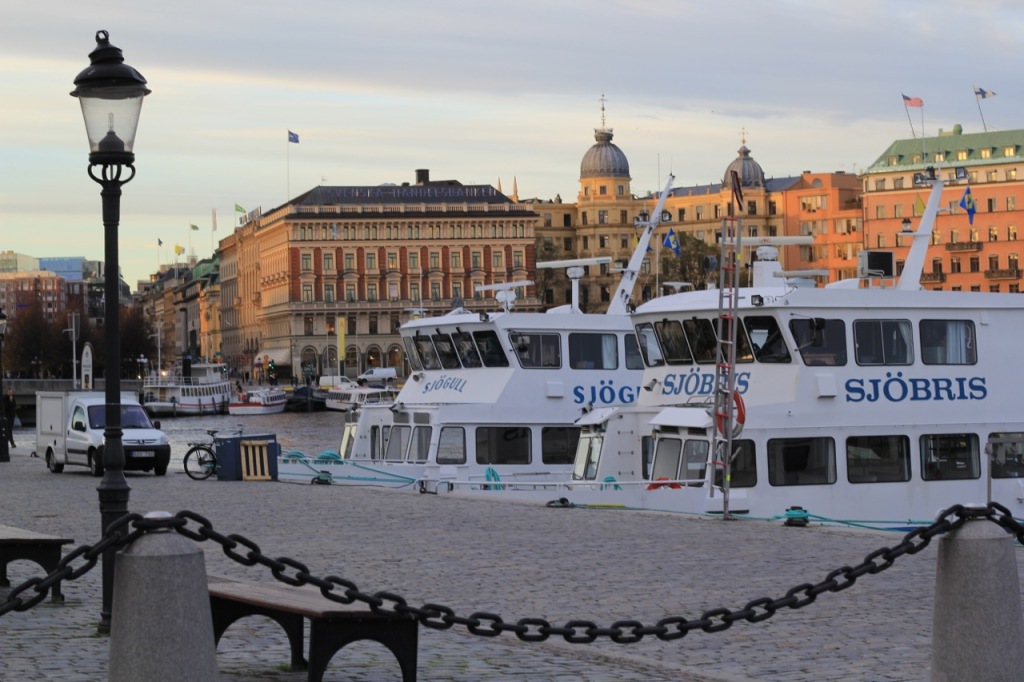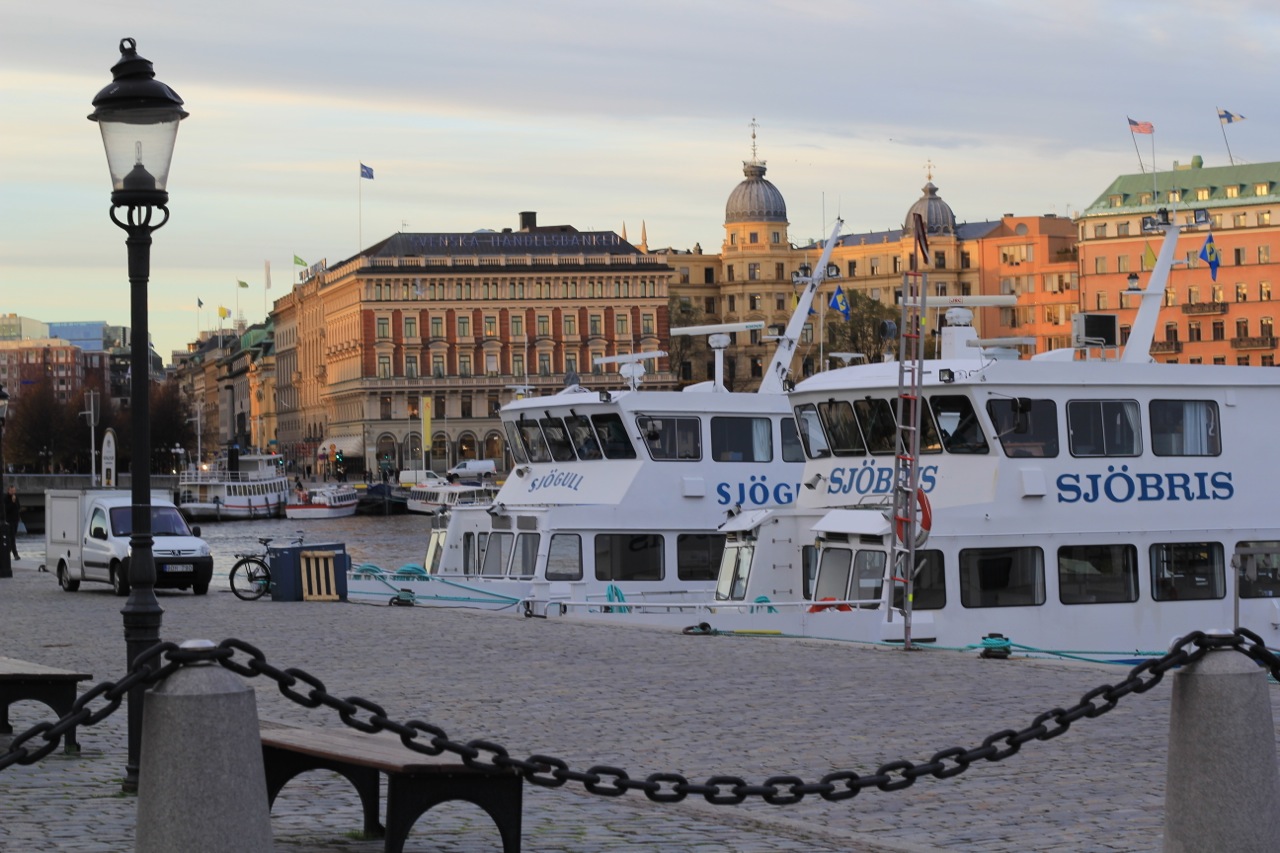 8. Stockholm Port
One of the most pleasant ways to enjoy Stockholm is by boat, so be sure to head down to the Port during your visit and travel between islands. Experiencing Stockholm from the water will also allow you to see the city from another point of view – travelling under some of the many bridges and people-watching from the water.
9. ABBA Museum
Having only opened in May of 2013, the ABBA Museum has (understandably) become one of the cities' main attractions. For any crazed fan, this is a dream come true. However if you even just enjoyed a song or two, its a great insight into the incredible rise of one of the world's most successful pop groups. The museum also has a strong interactive theme, with the opportunity to even speak to an ABBA member should the phone ring!
Hours: Open daily: Mon-Tue 10-18; Wed – Fri: 10 – 20; Sat – Sun: 10-18
Admission: Adults SEK 195
Address: Djurgårdsvägen 68
Official site: www.abbathemuseum.com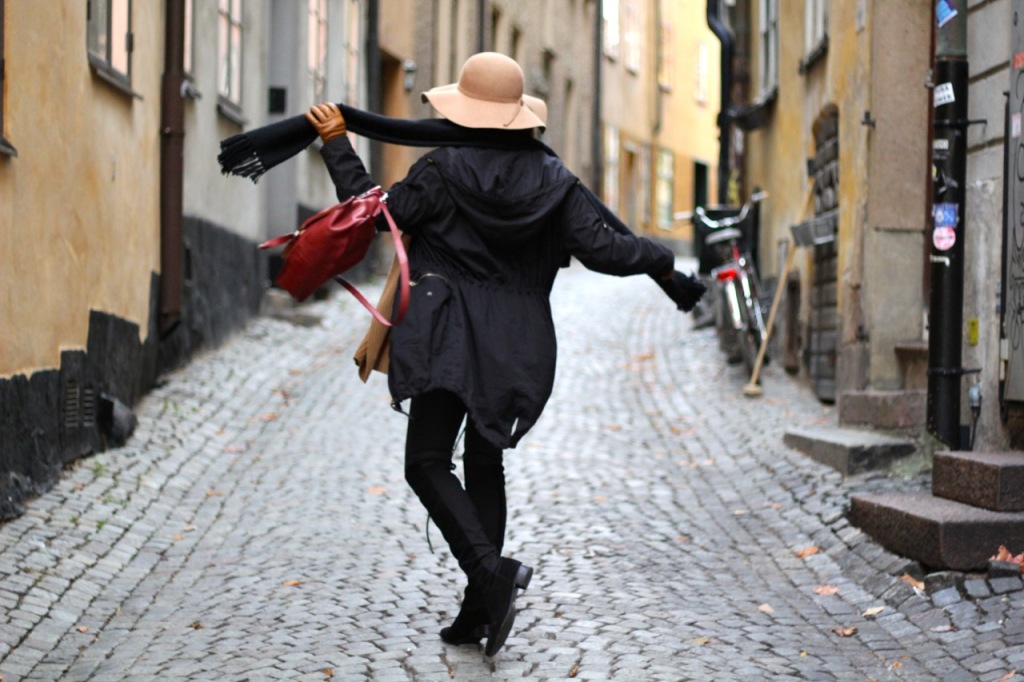 10. Up & Coming: SOFO Design District
Finally, if you want to get a more local feel for the city, head over to the cities' most up-and-coming design area; Sofo. Aptly named after its' NYC inspiration, Sofo is a unique area with some of the cities' best undiscovered boutiques and concept stores.
World of Wanderlust visited Stockholm with the Visit Stockholm Tourism Board – however my opinion is as always, my own.