Adelaide is a city known for its rolling, vineyard-dotted hills that spill into the sea. It's a cultural melting pot with a strong arts scene and a dynamic foodie culture, where growers and producers, winemakers and chefs, creatives and consumers are all closely connected. Supporting local is king; connection is everything.
Adelaide is a city known for sunny weather, where winter temperatures average 16 degrees, and scorching 40 degree summer heat waves can stretch on for days. It's a city of pink-skied sunsets, rugged coastline and insanely beautiful beaches. Sometimes dubbed the "20 minute city", Adelaide is also very livable – where everything is in close proximity.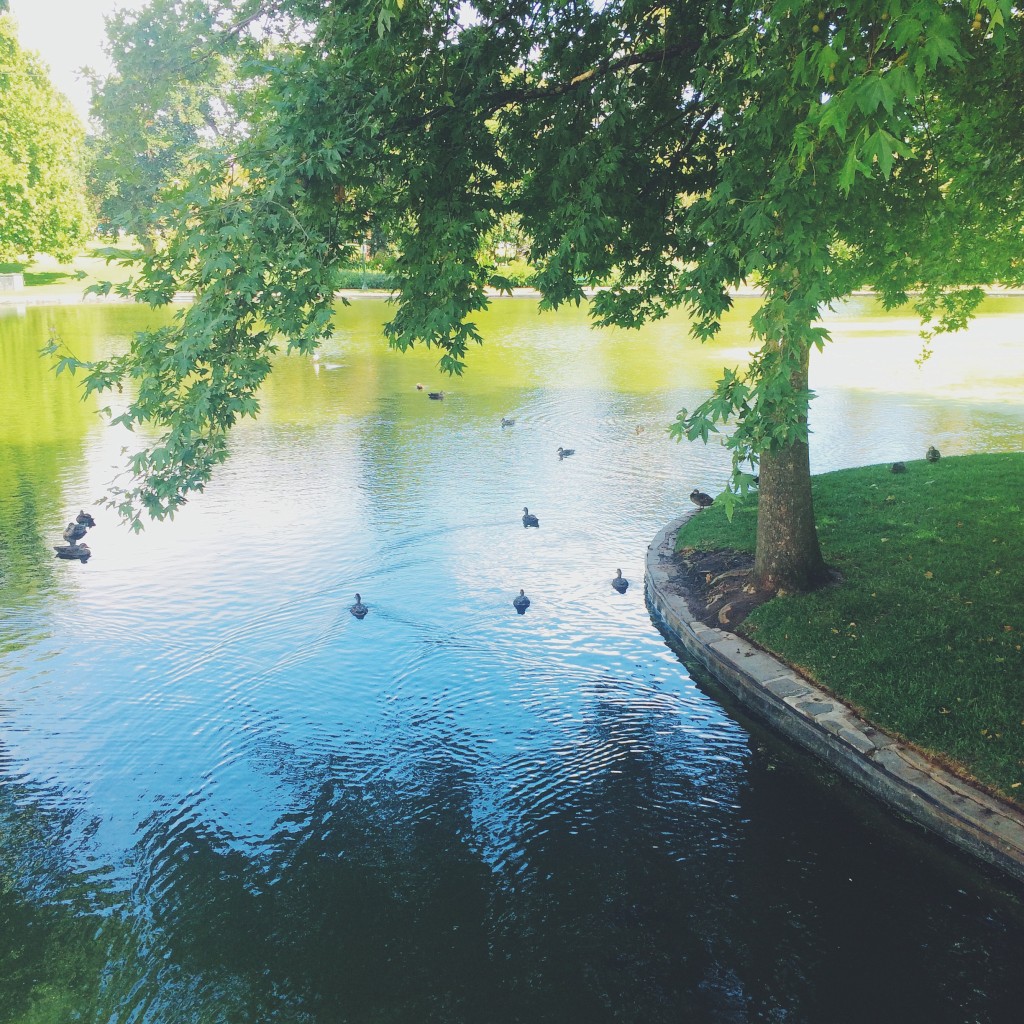 Mostly, Adelaide is a city in the midst of a renaissance. Change is a happenin', and the world is taking notice.
Here are ten things you must do when you visit.
1. Stroll the River Torrens + Festival Centre Precinct
In the heart of Adelaide city stretches The River Torrens ; Adelaide's most significant river. Here you'll find meandering pathways for walking, running or cycling, picnic-ready grassy knolls and alfresco dining eateries dotted along the way. Elder Park is home to the Adelaide Festival Centre, Convention Centre, railway station and casino. Heavily in the throws of a significant redevelopment, this area is quickly becoming the epicentre of the city.
2. Check out the iconic Adelaide Oval
Just across the river sits the newly refurbished Adelaide Oval. A stadium for cricket, football, concerts, and other sports, visit here for your sport or entertainment fix. To get a behind the scenes glimpse into the inner workings of the oval, book a spot on an Adelaide Oval Tour (from Monday to Saturday).
3. Wander North Terrace
What true north is to a compass, North Terrace is to Adelaide. The cultural hub of Adelaide city, North Terrace is home to the Art Gallery, State Library, Museum, Adelaide University, war memorials, the Adelaide Botanic Gardens and Parliament House. Lesser known but freely accessible to the public, check out Mortlock Library, a wing of the State Library – you'll arrive and feel you've stepped straight into Hogwarts. Immerse yourself in this sanctuary of hushed calm and escape the world for a few hours.
4. Eat (lots) at the Adelaide Central Market
My personal happy place, The Adelaide Central Market is an undercover food mecca and well-loved South Australian institution. 80 produce stalls are housed inside – with some of the best and freshest produce you'll find the world over. Go here for crates of locally grown vegetables and fruits, meats and seafoods, piping hot breads and amazing coffee. With around 8 million visitors a year, it's without a doubt a favourite landmark.
The best finds inside? Brunching at Big Table, takeaway coffee from Lucia's, chocolate from Haigh's, visit Goodies and Grains for wholefoods and amazing juices, and Let Them Eat for the pre-prepared vegetarian fare. And just in case you're still hungry – Chinatown is right next door.
5. Eat lots (generally)
While the whole of South Australia is unquestionably foodie, head to Adelaide's East End, and the Leigh Street/Peel Street Precinct for the best restaurants on offer. From high-end dining to cheap street eats, you'll find it all in these precincts all win. Some go-to options include Sean's Kitchen, Peel St, Africola, Golden Boy and Orana. (WoW's top 10 restaurant picks for Adelaide… coming soon!)
6. Wander the weekend markets.
If you're a fan of artisan markets, you'll be spoilt for choice in Adelaide. Adelaide boasts weekend markets, week day markets, twilight markets, farmers markets, vintage markets, Christmas markets and everything markets. Be sure to check out Gilles Street Market (1st and 3rd Sundays), Wayville Farmers Market (every Sunday), The Market Shed on Holland (Sundays) and the Flinders Street Market (Saturdays and Sundays). Further afield, the Stirling Market, Victor Harbor Market and Willunga Farmers Market are all stellar.
7. Visit Ebenezer Place, in Adelaide's East End
Ebenezer Place is a quaint laneway full of independently owned boutiques, bustling cafes and some of Adelaide's best wine cellars and food. Be sure to buy locally made, exquisitely curated wares from Council of Objects, get coffee at Exchange Cafe or SAD, and pick up flowers from Justine at East End Flower Market just across the way. Top off the visit with some wine at Mother Vine.
8. Drink coffee (everywhere)
I've said it before – Adelaide takes coffee seriously. Adelaide is home to an abundance of indie cool hangouts, hole-in-the-wall pop-ups and places that feel more like your living room than cafe space. Check out the WoW coffee guide to Adelaide to discover the best places.
9. Venture to the Adelaide Hills
A short drive up the freeway from Adelaide's CBD will lead you to the picturesque Adelaide Hills. First stop? The Mount Lofty Botanic garden. Overlooking the Piccadilly Valley, this exquisite pocket of nature offers a labyrinth of walking trails, beautiful plant life and magnificent scenery. Get happily lost in one of the seven valleys and breathe the fresh air.
There are more than 60 wineries dotted throughout this world-famous wine region, so visiting cellar doors and cheese caves is also a must. Be sure to also stop off at historic Hahndorf, Australia's oldest German settlement – and for a side of strawberry picking at Beerenberg Farm.
10. Take a dip in the sea
Last but certainly not least, South Australian beaches and coastline are beautiful beyond description. Stretching from North Haven to Sellicks Beach, each beach has its own unique vibe and appeal. Historic Glenelg and the Jetty Road and Holdfast Shore precinct can be reached directly via tram from the city. Seek out Henley Beach, Grange and West Beach nearby for sand dunes, historic jetties and nature's playground of pastel sunrises and golden sunsets.
Over to you! What do you love most in Adelaide? In greater South Australia?