I have a confession. If you're anything like me, you're low-key addicted to inspirational books and following at least 10 positive quote profiles on Instagram. Why? Because #GoodVibesOnly – am I right!? A boss quote or positive affirmation can do wonders on a challenging day, especially during isolation.
Recently I've taken my love for the inspiring written word and plunged into the world of podcasts. This gives me a guaranteed daily dose of inspiration and motivation. Here are my top four, totally binge-worthy podcasts for girl bosses!
The NXT LVL Podcast
Headed up by Aussie life gurus Tim Bishop and Nat Hodges, this relatively new podcast features interviews with some of Australia's most influential business leaders. This results in powerful conversations, insights and deep learnings into the world of business.
Top episodes: Who is NXT Level, Alice Haemmerle
Magic Lessons
Unless you've been living under a rock, you've probably heard of Eat Pray Love and the lady behind it all, Elizabeth Gilbert. Liz's foray into podcasts sees her discussing her latest book Big Magic: Creative Living Beyond Fear. Liz takes to the subject of creativity and has real conversations with real people in the creative industries. This podcast is a great choice for those treadmill sessions and long car journeys when you are calling upon your next big idea.
Top episodes: You Have a Screaming Not a Calling, Show Up Before You're Ready
Girl Boss Radio
Girl boss Sophia Amoruso introduces us to some of the world's most boundary-pushing women who've made their mark. Think the likes of Kelly Mullens Brown (President Ryan Seacrest Enterprises), Gwyneth Paltrow (Founder & CEO Goop), Anne Fulenwider (Editor-in-Chief Marie Claire).
Top episodes: Emily Weiss Founder & CEO Glossier Inc
Talking to Myself
Talking to Myself is a podcast started by two friends in pursuit of a more creative and fulfilling lifestyle. The 30-minute episodes cover the pairs' thoughts and key takeaways from some of the best self-betterment books they've read. Not only will the podcast spark an idea you knew you always held deep inside, but it also acts like a book club introducing you to your next best book to read. While many of the books covered are probably ones you have heard of, there are also a few golden nuggets of wisdom that you've likely never come across.
Top episodes: Big Magic: Creative Living Beyond Fear
About the Author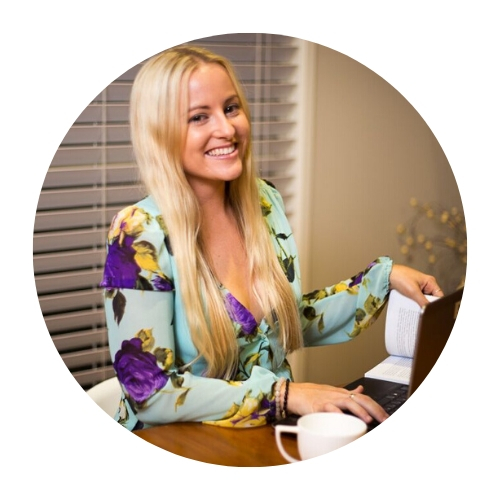 Carly Cadogan is a comms specialist hailing from Australia's sunshine state. A bona fide travel and film lover, her adventures and work have taken her to over 30 countries across six continents, from the glitz of the Hotel du Cap-Eden-Roc at Cannes Film Festival (work perk, obsv) to backpacking through South America. After a stint living abroad in London, she now resides in Sydney.
See her travels on Instagram