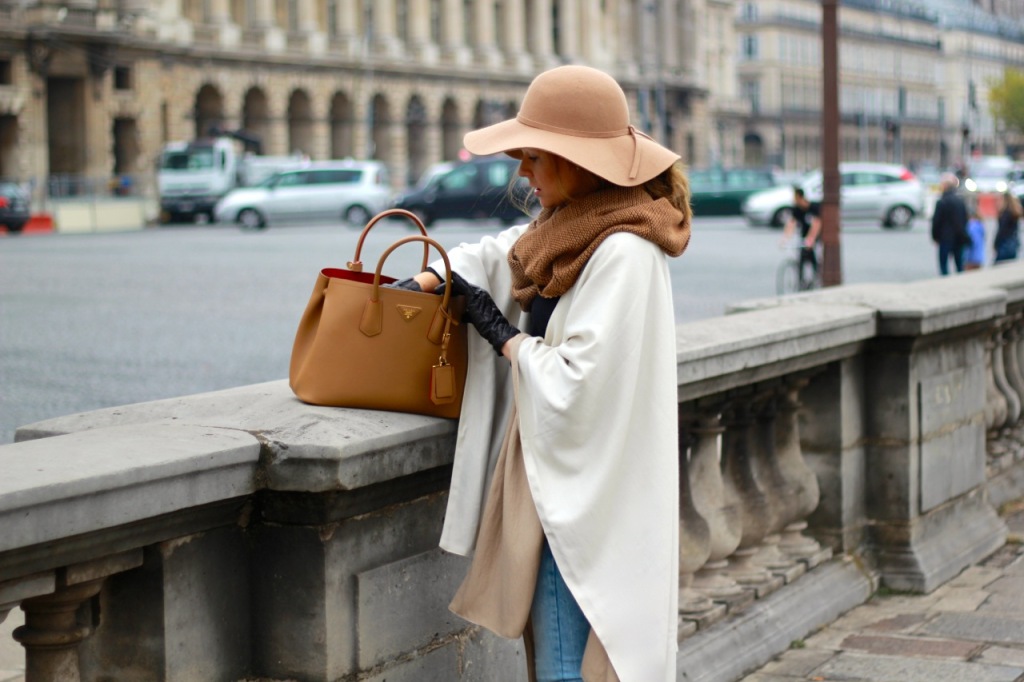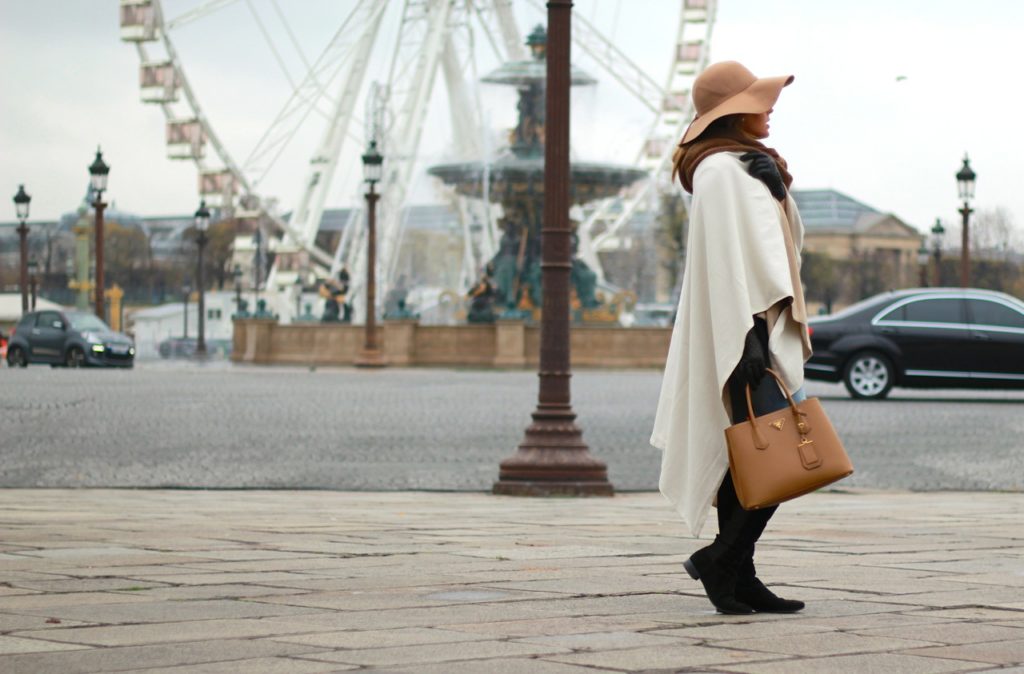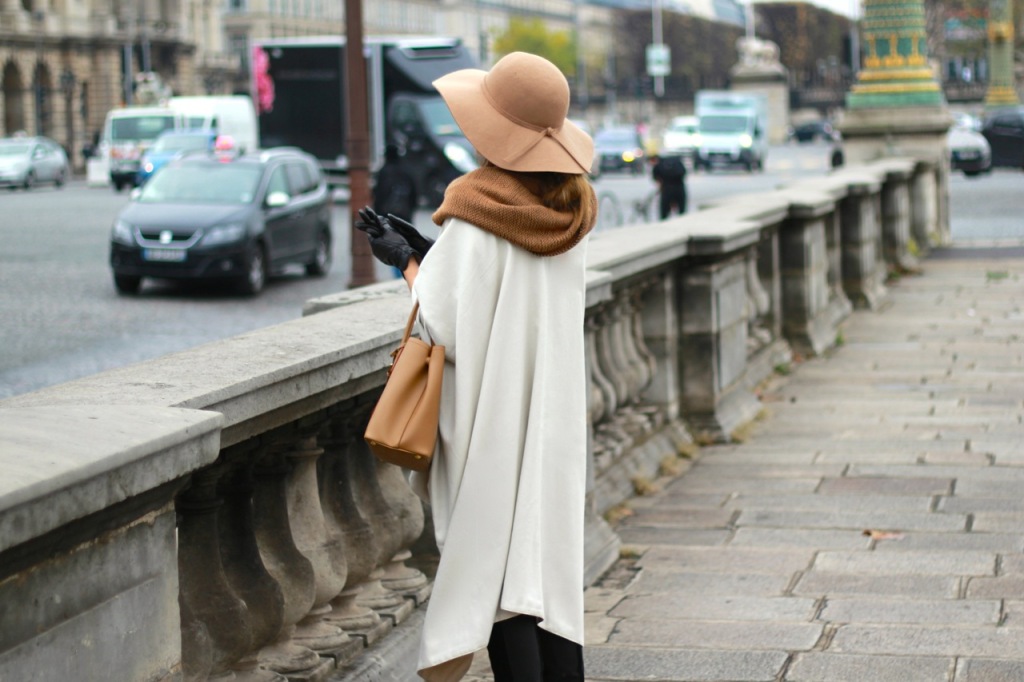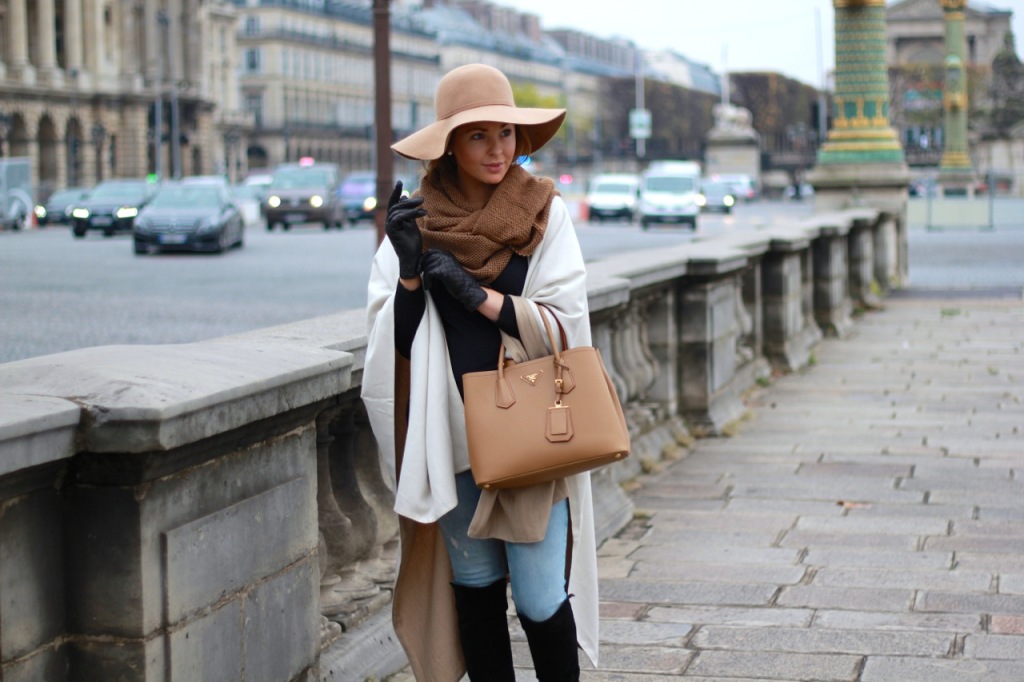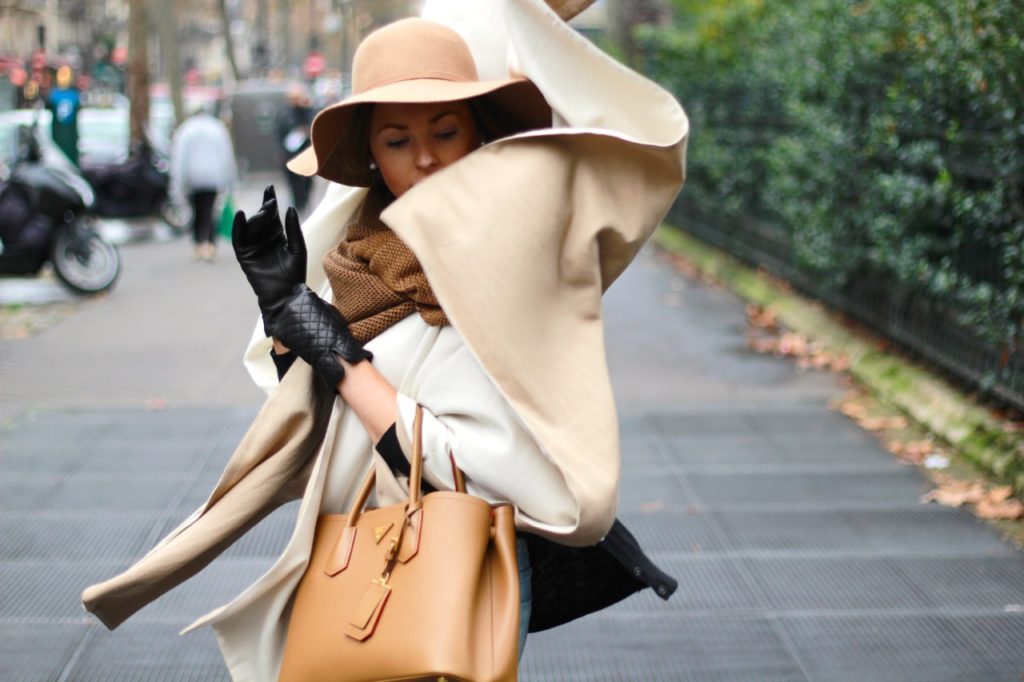 Wearing: Black.co.uk Cape & Gloves, Prada bag, Phase 3 hat, Zara jeans, Chinese Laundry Boots, H&M Scarf.
Playing the Tourist
I'm not entirely sure what it is about cities like Paris, but they seem to bring out the tourist in me. As I was invited to enjoy a stay in Paris by the Hotel Napoleon just a few steps away from the Arc de Triomphe, I decided to make the most of this short visit by darting around from one Parisian icon to the next.
I made my way from the Arc de Triomphe to the Eiffel Tower, all the way through St Germain des Pres until visiting the Notre Dame Cathedral and Hotel de Ville, before finally making my way back to the hotel via the Louvre, Jardin des Tuilleries and the Champs Elysees – before I knew it in under a couple of hours I had visited many of the cities' biggest tourist attractions.
Sure, its nice to travel at a slow pace sometimes to really get a 'feel' for a city or country, but this trip was all about enjoying Paris in a whirlwind getaway, for a quick few days away from office work and the grey skies of Berlin (where I currently reside).
Perhaps the best part of visiting Paris in late November was to finally see the Champs Elysees lit up for the festive season with Christmas markets to add to the magic. Pure bliss!