Santorini is one of those bucket list destinations we all dream over. So if you've recently taken the plunge and booked your ticket to the beautiful island of Santorini, you're probably wondering how you should spend your time there. Fear not, we've got the complete travel guide to Santorini right here for you! From where to stay, play, shop and eat, this is your best guide to visiting Santorini for the first time.
Santorini travel guide
Santorini is the most popular of the Greek Islands. There's something about the white houses and blue roof tops that travellers just can't get enough of. The size of the island is just a little larger than Manhattan, with a total population of a little more than 15,000 permanent residents. This of course is a drop in the water compared to the amount of tourists who visit per year, estimated at two million annually.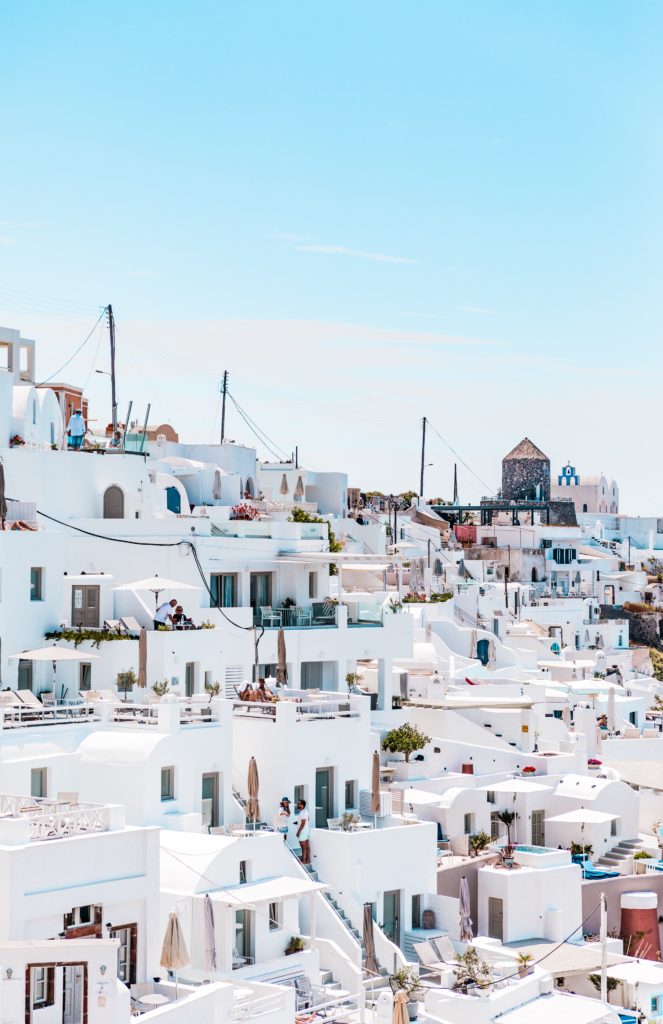 Getting to Santorini
Most of the visitors to Santorini focus their efforts on the developed western part of the island, in search of their next best instagram photo. This is where you will find the impressive display of homes and businesses built into the cliffside, offering endless explorations on foot.
Oia is Santorini's crowning jewel. This is where you will find the iconic white houses and blue rooftops. And trust us – it lives up to the hype.
There are a few ways you can arrive in Santorini. The most popular is to fly into Athens and catch a public ferry to the island from there. If you have the budget and want to do something special, you could also choose to sail across in a catamaran yourself.
Alternatively, you can fly into the island's airport: Thira National Airport. Surprisingly this is quite easy and affordable with Easyjet flying from Gatwick and Manchester airports. British Airways operates flights to Thira Airport from London Heathrow.
What to do in Santorini
Aside from the obvious (sipping cocktails by the pool and enjoying pastel-coloured sunsets), there are plenty of activities on offer on the island of Santorini. But don't underestimate the pleasure to be had in the art of vacationing. This is the kind of island where you really can arrive, switch off, and unwind.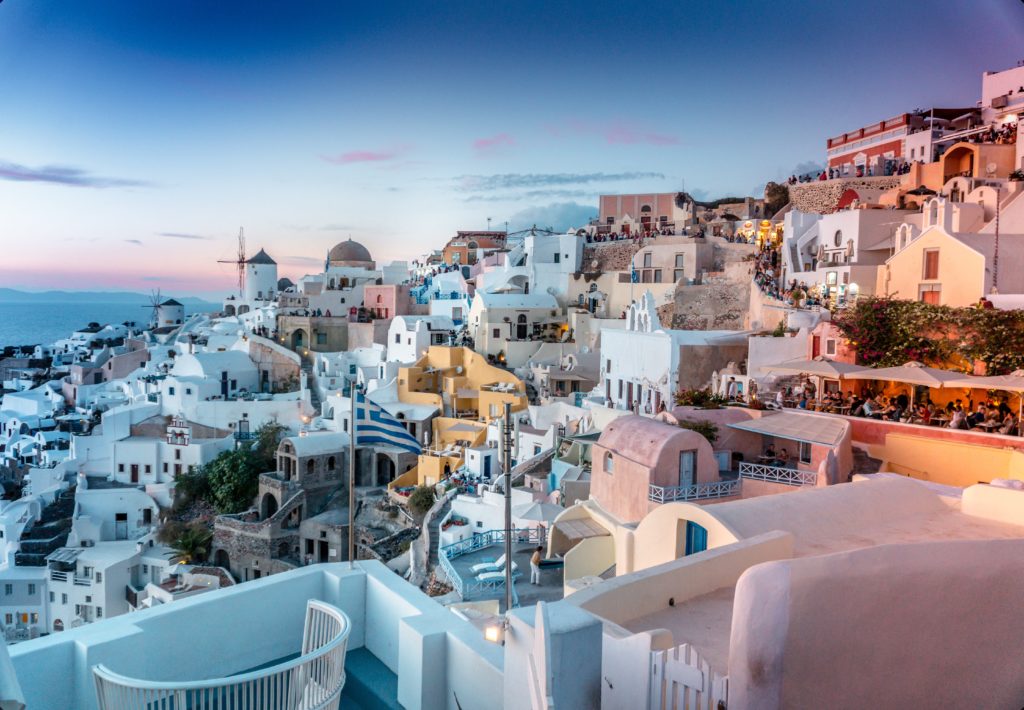 Wine-tasting
Santorini is known for its crisp white wines and dessert wine known as Vinsanto. There are a handful of wineries who offer wine tasting and food for a small fee. This can be a great way to get out of your hotel and explore more of the island.
Archaeology tours
There are a few day tours on offer for visitors to Santorini, especially if you are interested in archaeology. The most popular day tour visits caldera's volcanic islands of Nea Kameni and Palia Kameni. You will visit the crater of one of the volcanoes, and the hot springs of the other.
Exploring the island by Quad Bike
For the adventurous among us, there is an opportunity to rent a quad bike and explore the island at leisure. ATVs are a great way to get around the island and see more of what it has to offer, outside the commercial developments of Oia.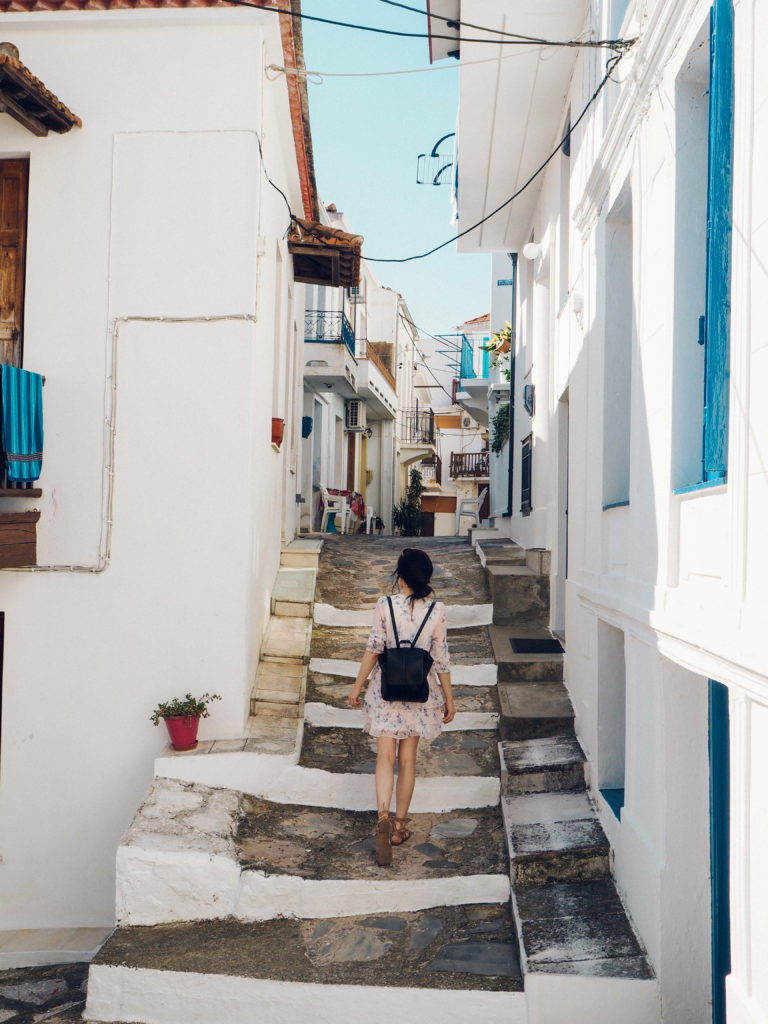 Elsewhere in the Greek Islands
Still looking for more from the Greek Islands? Some of our favourite journeys and destinations are listed below:
The 20 best places to visit in the Balkans
images courtesy of Unsplash