So you've got a trip planned for two weeks in Australia. Now what? Well the good news is you have arrived at the right place. Having grown up in Australia and spending a lot of my life exploring my home country, I've got an endless list of suggestions to make your trip a memorable one.
While two weeks isn't long enough to see it all, it is certainly a good amount of time to see the highlights.
In this post you will find everything you need to know to plan your visit to Australia. This is a highlights tour of the country and will show you how much you can fit in with just two weeks.
If you have more time to spend in Australia, consider some of these great destinations as extensions to your trip.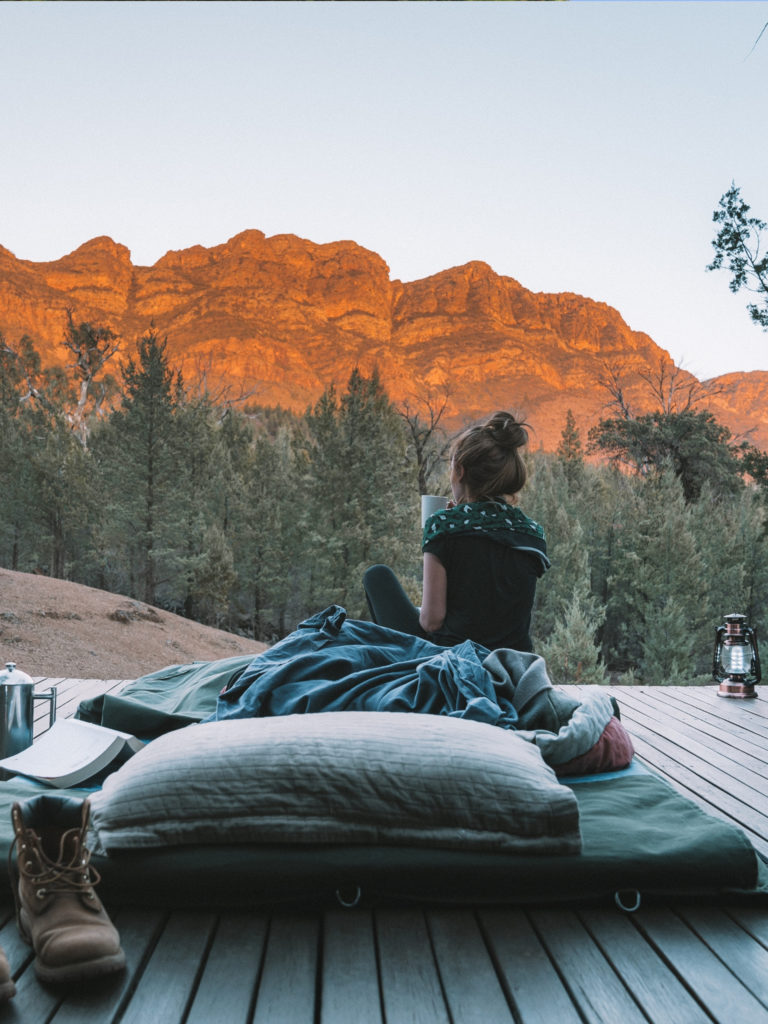 Two Weeks in Australia
While you could easily spend two months exploring all Australia has to offer, this trip is designed as a highlights itinerary to see the country for the first time.
Days 1-4 in Australia
Sydney (Day trip to the Blue Mountains)
Days 4-7 in Australia
Melbourne (Day trips to Philip Island & Great Ocean Road)
Days 7-10 in Australia
Cairns (Day trips to Great Barrier Reef & Port Douglas)
Days 10-14 in Australia
Alice Springs (Day trips to Uluru and Kata Tjuta)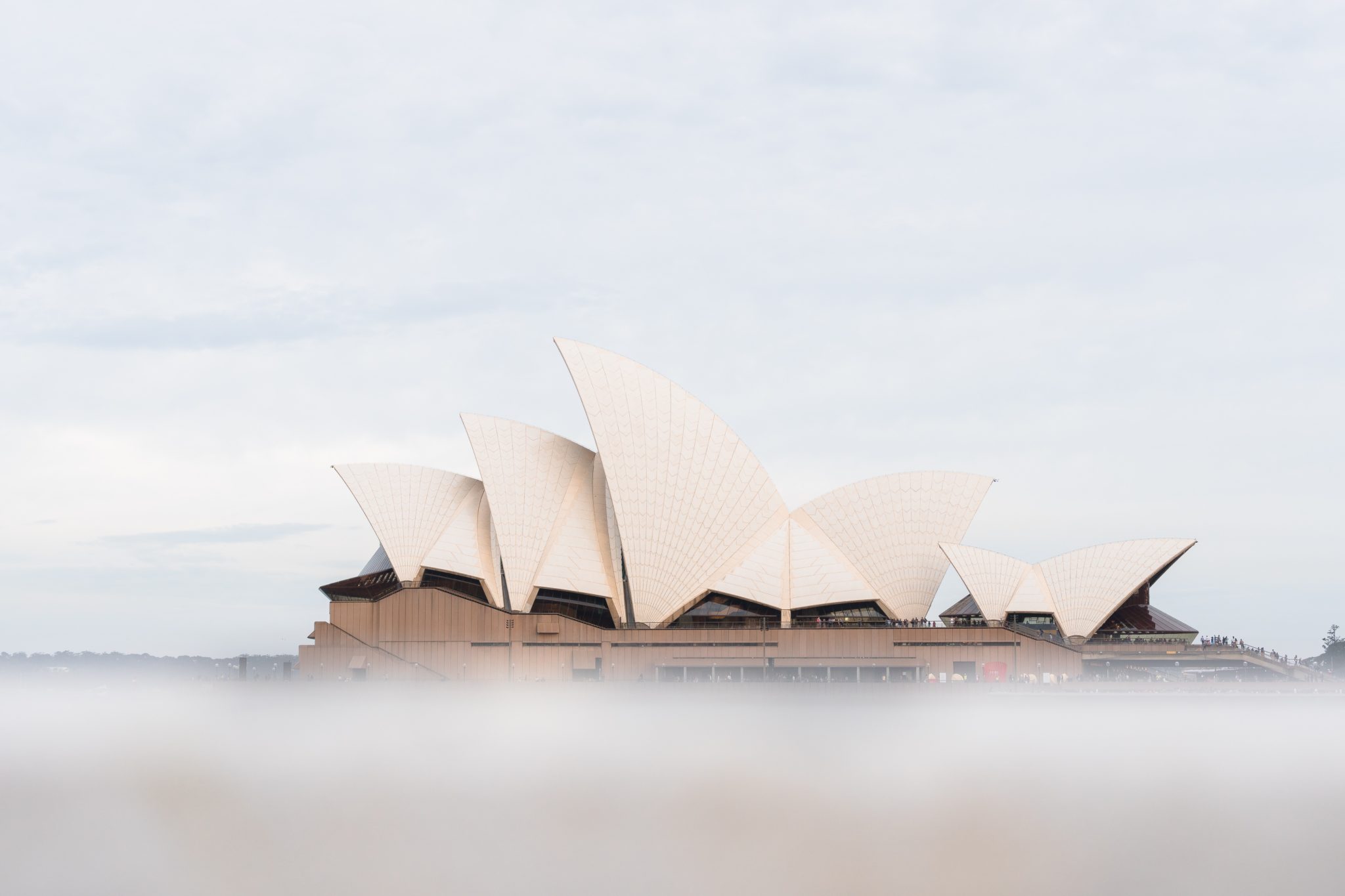 Arriving in Sydney
The first stop in your itinerary is Sydney, easily Australia's most iconic city. While it is not the capital (but often confused for it), we could say Sydney is the cultural capital of Australia.
Once you have settled into your accommodation, waste no time in getting to know this city. Make your way down to Sydney's famous harbour, where you can marvel at the Sydney Opera House and the iconic Sydney Harbour Bridge.
On your second day in Sydney you might consider an early morning bridge climb to see Sydney from above. This will give you an unforgettable 360-degree panoramas of the city and is best enjoyed at sunrise or sunset for a soft glow over the city.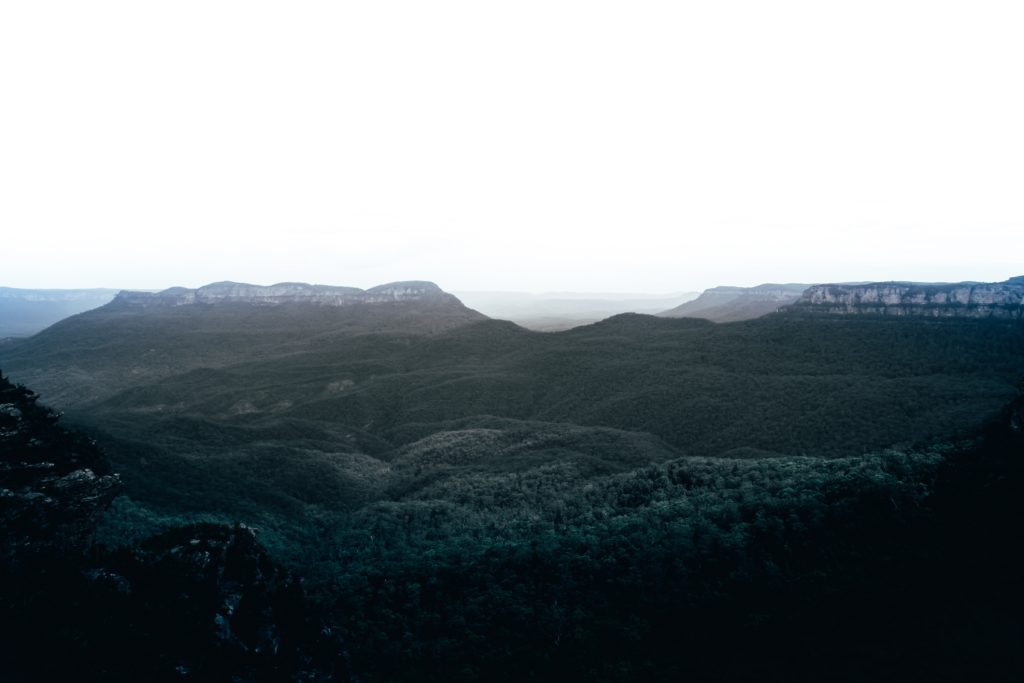 Day Trip to the Blue Mountains
On the third day of your visit to Australia, take a tour or a rental car out to see the beautiful Blue Mountains. It is less than an hour to drive, so if you have the budget for a car this is the best way to see the mountains on your own agenda.
A trip to the Blue Mountains deserves a day in full. There are some great short hikes to take in the scenery, as well as some great country towns to explore. This is where you will get a real feel for the Australian countryside culture.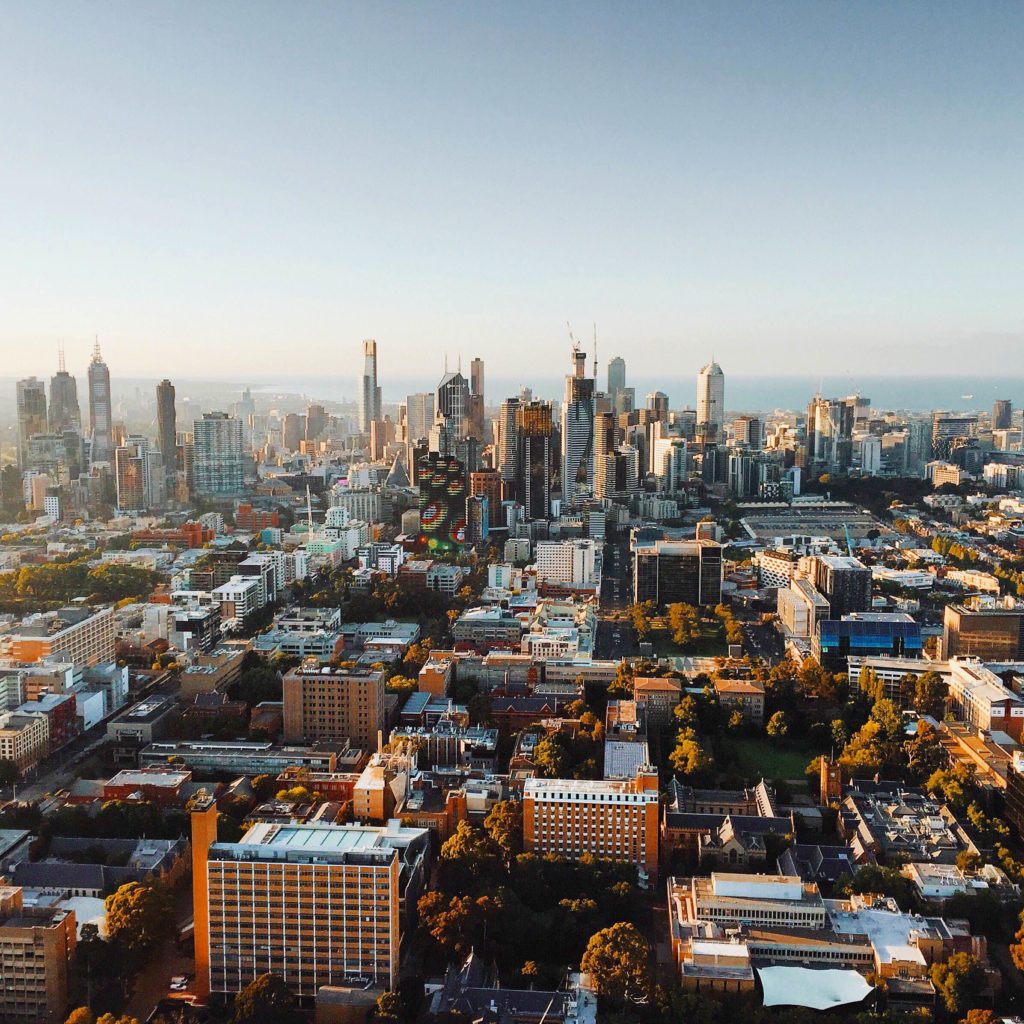 Melbourne
As you land in Melbourne after the short 90 minute flight, hop on the Skybus for a quick trip into town. If there are more than two of you, it is often cheaper to jump in an uber but if you're travelling alone, the SkyBus is a steal.
Once you've settled in to your accommodation, be sure to wander around the Colonial city of Melbourne at night. Pop by the Yarra River and you will quickly be enamoured with this city.
On the next day be sure to find Melbourne's famous coffee scene and if you're hungry, you'll get a great brunch in Degraves Street. Melbourne is a city best explored on foot and when you tire of walking, trams in the city centre are completely free.
Read more: The 10 best things to do in Melbourne
Day Trip to Philip Island
After a busy day in the city of Melbourne, it is time for an escape to the wilder side of Australia. Philip Island is a short 1.5 hour drive from Melbourne and is best visited by rental car. Take the Monash Freeway (M1) to the Cranbourne exit, and turn into the South Gippsland Highway (M420). Follow this route to the Bass Highway (A420), through Grantville and Bass, then onto Phillip Island Road (B420) to San Remo, over the bridge onto Phillip Island.
If you can't rent a car or would prefer not to, there are a few options to get to Philip Island by public transport. You can travel by bus or by combining train + ferry. These options take a lot longer, so you may want to consider joining a day tour from Melbourne to maximise your time on the island.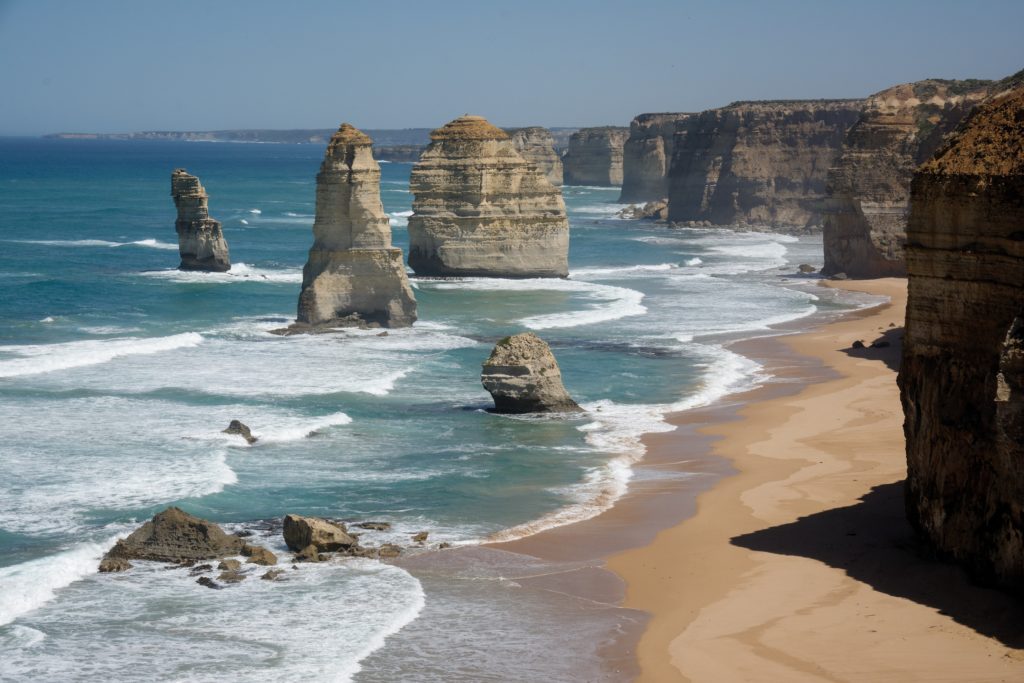 Day Trip to The Great Ocean Road
On the next day, wake up early and depart Melbourne for another day trip. This time to The Great Ocean Road, one of Australia's most talked about day trips and an essential trip while staying in Melbourne!
The drive is 2.5 hours from Melbourne and the scenery en route is priceless. On this drive you will get a real feel for the Australian coastline and beach culture.
Of course, you can't do the drive without finishing at the 12 apostles. This is one of the most photographed locations in the entire country. Believe me when I say it is worth the extra effort!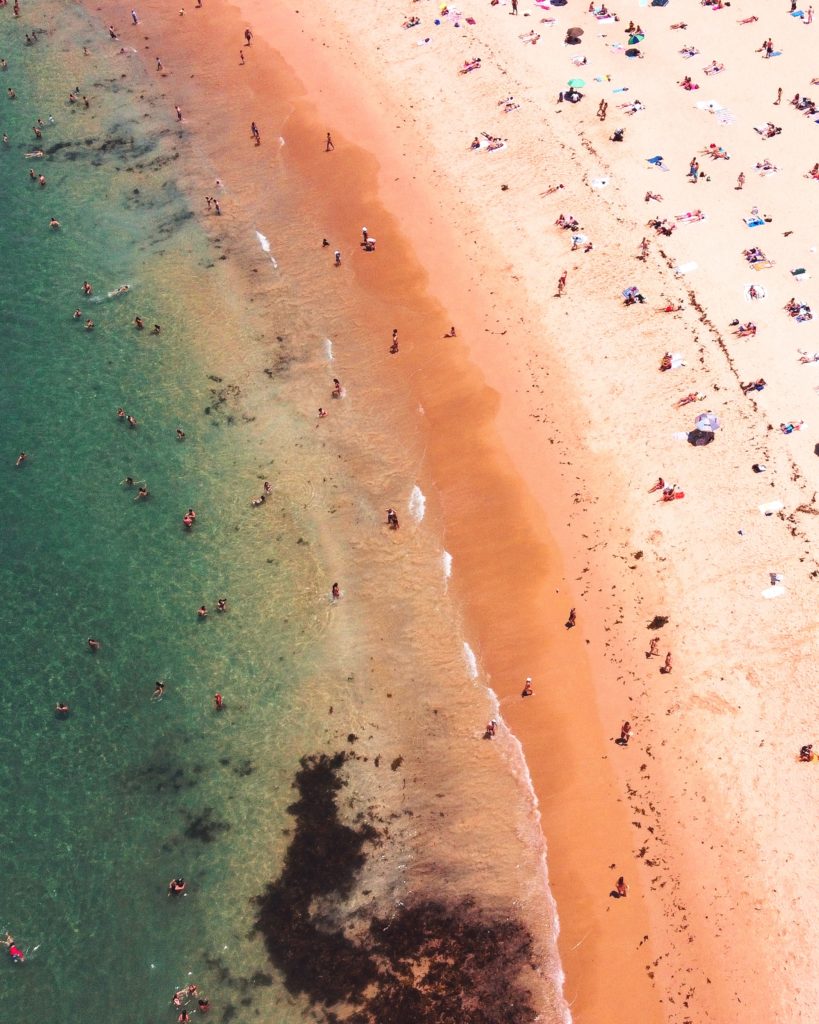 Cairns
After your time in Melbourne and surrounds, board a flight from Melbourne to Cairns. The flight will take a little over 3 hours and plant you at the very top of Australia.
Queensland is the quintessential sunny state and Cairns will be your base to explore the Great Barrier Reef. But that's not all. Cairns is a great starting point to explore some of Australia's best beaches. Up here in the Northern tropics is where you will experience some of the best weather in Australia.
Once you arrive, take the time to book tours to the reef if you haven't already done so in advance. Enjoy a relaxing day after all the travel and get ready for a day full of adventure tomorrow!
Day Trip to the Great Barrier Reef
Let me start by saying there are a lot of companies offering tours to the Great Barrier Reef. This is one of the most sought after day trips in the country and reason enough to visit Australia. The tour will take up your entire day, but it is a memory that will last forever.
Check out this page to compare tours and prices.
Day Trip to Port Douglas
For your next day, take a step back from activities and relish in the beach culture of Australia. Port Douglas is a beautiful beach town community with plenty of beaches, cafes and boutiques to explore. Make sure to take it easy today as tomorrow, an adventure to the Australian outback begins!
Alice Springs
Start your day early as there is only one flight connection worth taking. The best flight between Cairns and Alice Springs is with Qantas, departing Cairns at 6:00 am sharp. In a little more than four hours, you will arrive in Alice Springs.
Alice Springs is the gateway to Uluru and Kata Tjuta, the most sacred places for indigenous Australians.
Uluru & Kata Tjuta
From Alice Springs, take a two-day camping trip to the beautiful sights of Uluru and Kata Tjuta. One of my favourite experiences to be had in the country was a night time "sounds of silence" tour. As the name suggests, there is an emphasis placed on connecting to the land through silence.
So, what are you waiting for? Book your Australian adventure today!
This blog post was a request from a reader via Instagram. If you have a post to request, please visit our suggestions page!