If you're reading this you're probably wondering what mandatory hotel quarantine in Australia is like. Is it a walk in the park or entirely inhumane? Just how does it feel to be locked up in a room without fresh air for two weeks? Let's get down to it.
For the back story of how I got stuck overseas, you can read here. In short, I have been trying to get home from South Africa for most of this year. After numerous cancelled flights and endlessly chasing airline refunds, I finally booked a successful flight in October. It was a first-class flight with Emirates (not my first choice but I've put it down to an experience). Unfortunately with the passenger arrival caps into Australia, it is nearly impossible to fly home in economy. Even business class flights are few and far between. First class was not my first choice, but if it was a guaranteed ticket back to my home country in the midst of a global pandemic, I was gonna be on that flight.
What is mandatory hotel quarantine in Australia?
Every country around the world has approached covid-19 in a different manner. Australia, my home country, is said to have one of the strictest border policies. Even for Australian citizens returning home, there is a mandatory 14-day hotel quarantine period. You'll have to fork out $3,000 AUD and be willing to part with fresh air for two weeks if you want to come home.
I knew what I was signing up for when I booked my flight and I dare say everyone returning to Australia knows at this point. But at the beginning of the pandemic (way back in March), I followed government advice to "stay put".
That advice later became "hurry home" or pay hotel quarantine. However, it wasn't possible. Flights were of course booked in a matter of minutes or, in my case, were non-existent from South Africa. On that side of the world, we were undergoing a 100-day lockdown across the country. Throughout those months there were no flights coming in or going out of South Africa.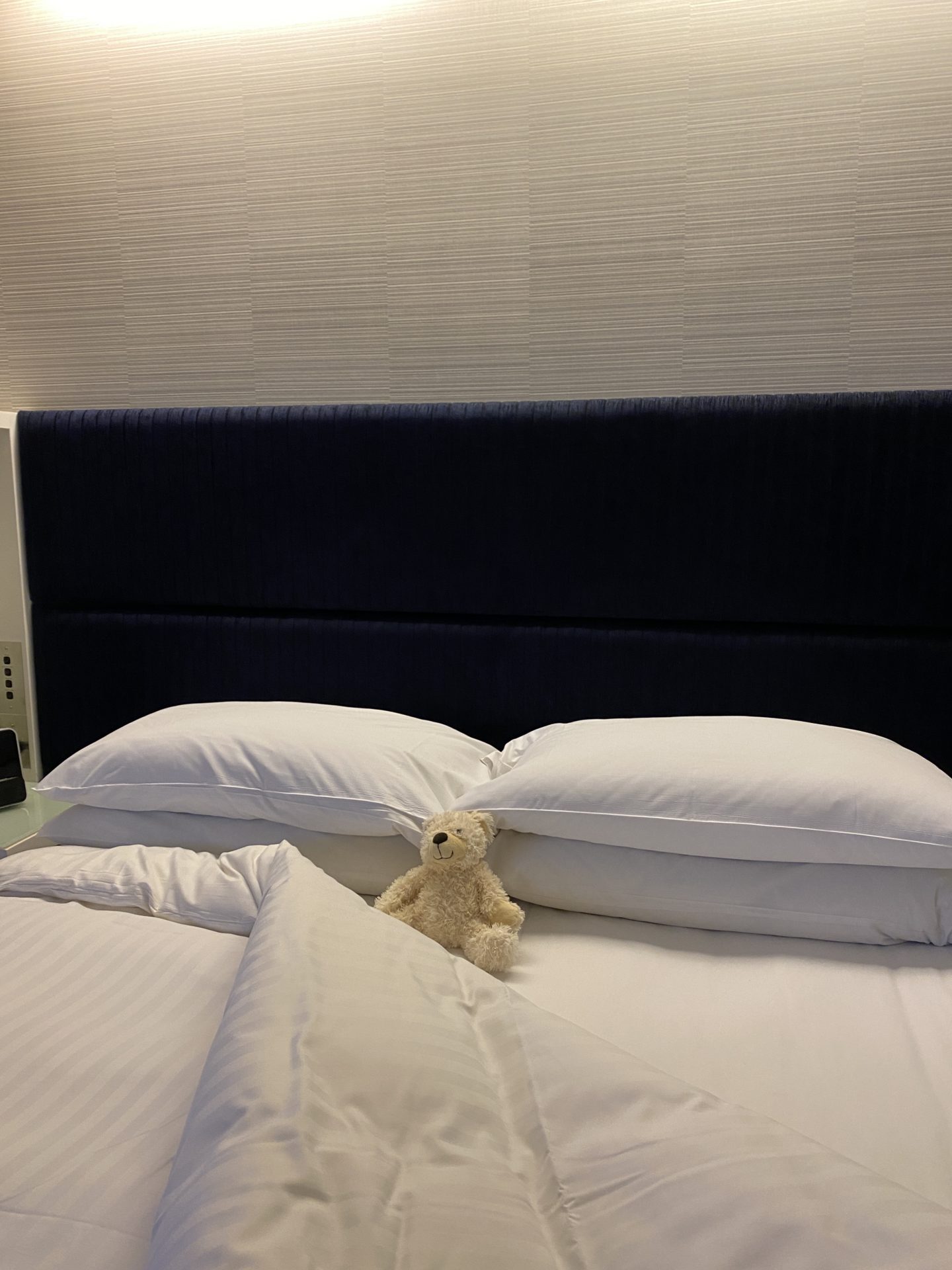 Two weeks living in a hotel
To be honest with you, two weeks living in a hotel didn't sound that bad to me when I booked my flight. The word "fun" might have even passed through my lips in a conversation or two. And while there were some fun times, there was also a lot of staring at an ivory painted wall.
The first few days passed by quickly. I had plenty of work to catch up on and promised myself to attend one online exercise class each day. I also purchased a fitbit watch before entering quarantine, to monitor my daily steps and aim to get the recommended 10,000 steps a day. Spoiler: I didn't. I averaged 4,000 steps a day.
Having a routine is essential to passing the days quickly in quarantine. I would continue to wake up at 6:00 am, breakfast would arrive by a knock on my door around 7:00 am, and my morning would pass quickly with work emails. Around 1:00 pm, lunch would arrive. I'll talk more about the meals later. Soon enough it would be 6:00 pm, by which time I'd be tucking and imprinting my way through an online pilates or barre class for the hour. After class I would take a shower and magically dinner would appear – by a knock at the door, of course.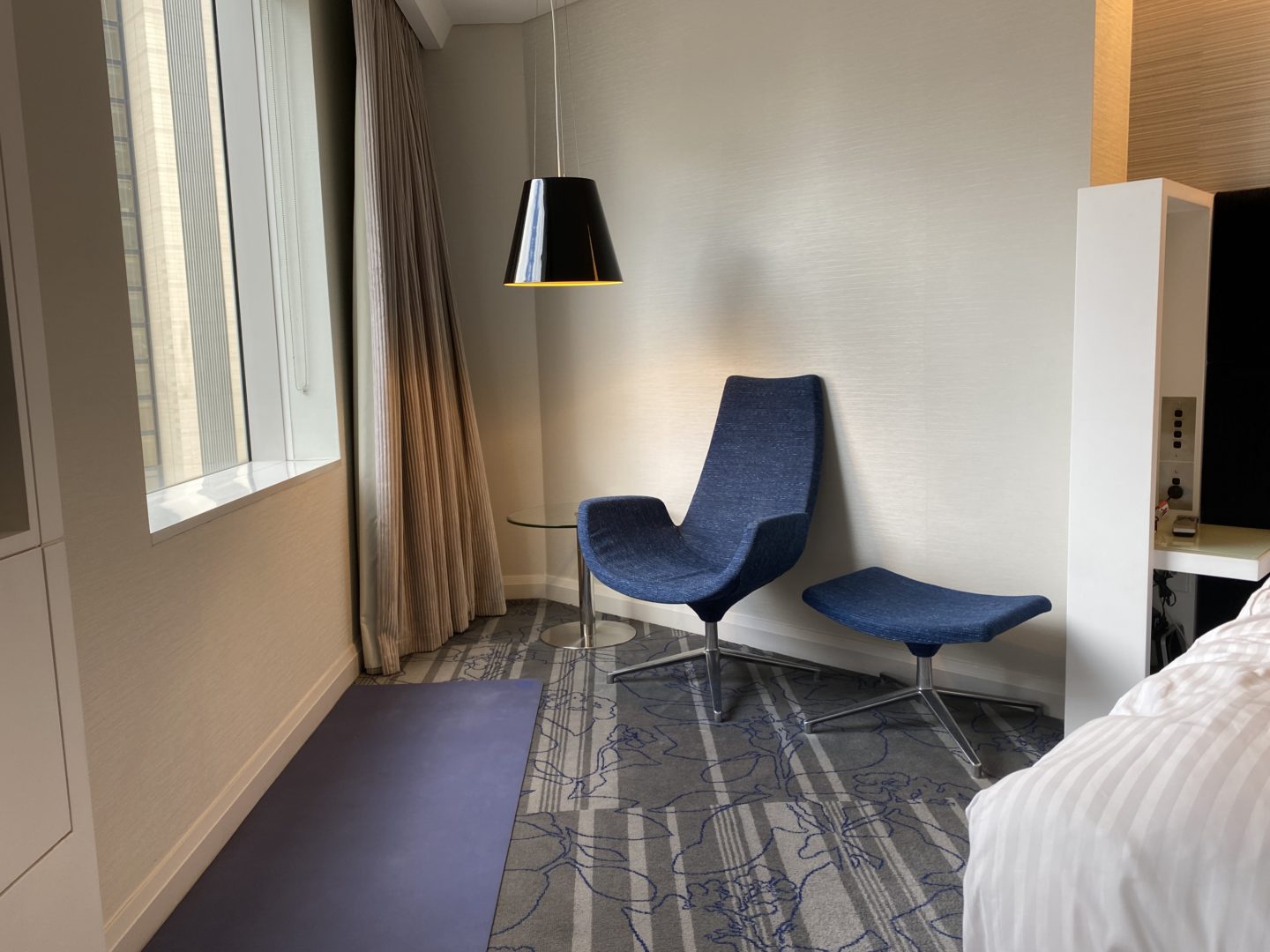 The Room in Hotel Quarantine
I either got really lucky or really ripped off with my room. I'm still unsure and if I'm honest, I don't really care to know. My room was on the twenty-second floor of the Marriott Hotel in Sydney. It was a corner room, which made it an awkward shape but meant one extra window and ample daylight. No complaints from me!
Despite being a five-star hotel by the books, the rooms are pretty basic. I ran out of coffee on day one, but luckily had some friends in Sydney who dropped off the essentials to get me through the two weeks.
The hotel will provide you with shampoo and conditioner, soap, towels, and the basic essentials. You will be allocated a laundry bag to change your sheets (yourself) once during your stay. It happens at the one-week mark and you get a set of fresh towels, too.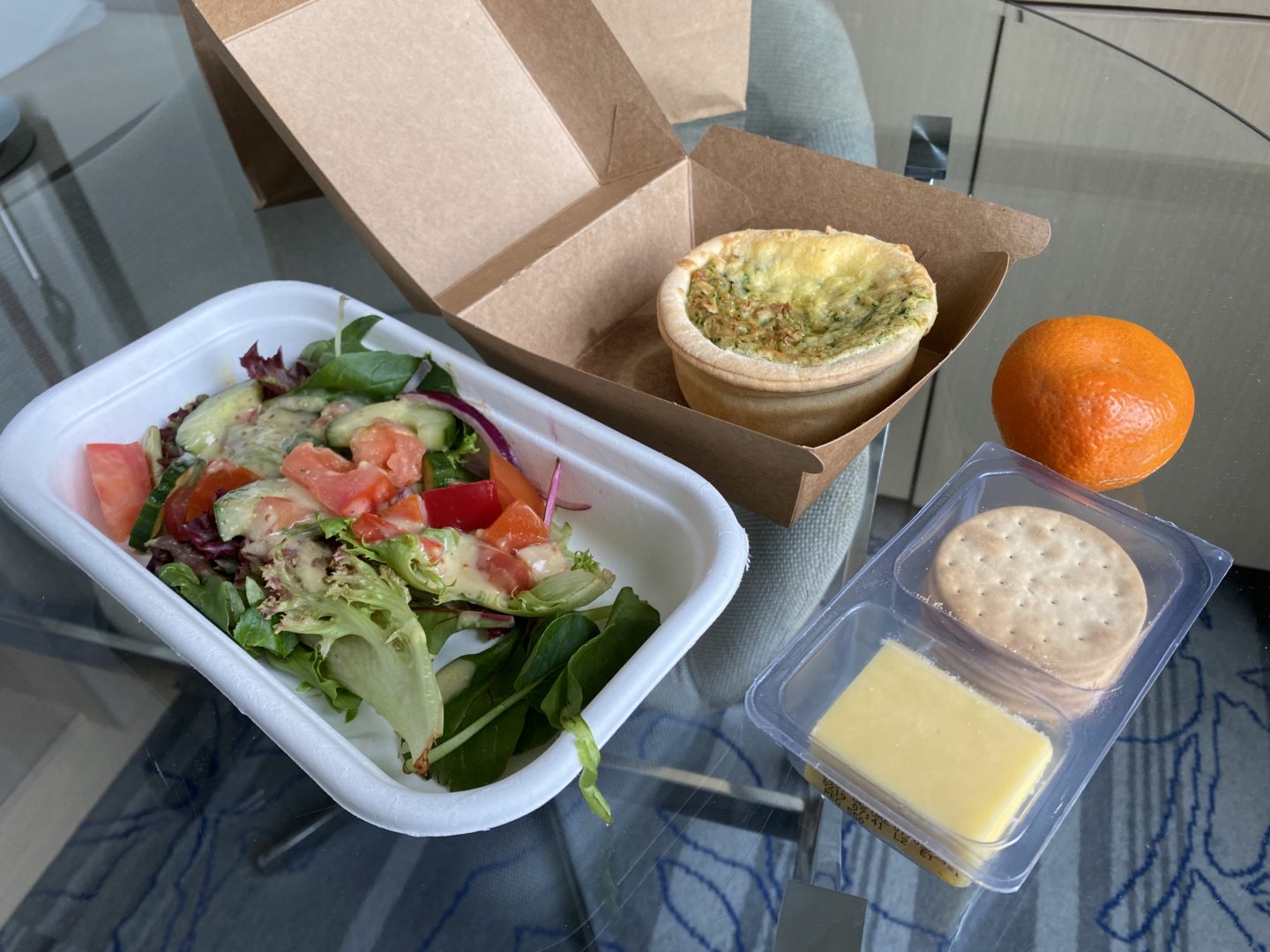 The food in mandatory hotel quarantine in Australia
Let's talk about the food. Many of the reviews I read online before arriving talked of inedible food. Fellow quarantine-goers spoke about a lack of nutrition (namely protein), fatty foods and excessive sugar. Sure, there were days where I could relate. But for the most part the meals were decent enough to eat and I didn't rely on food delivery apps once during my stay. That being said, I could write a novel about how the Australian government could reduce plastic waste.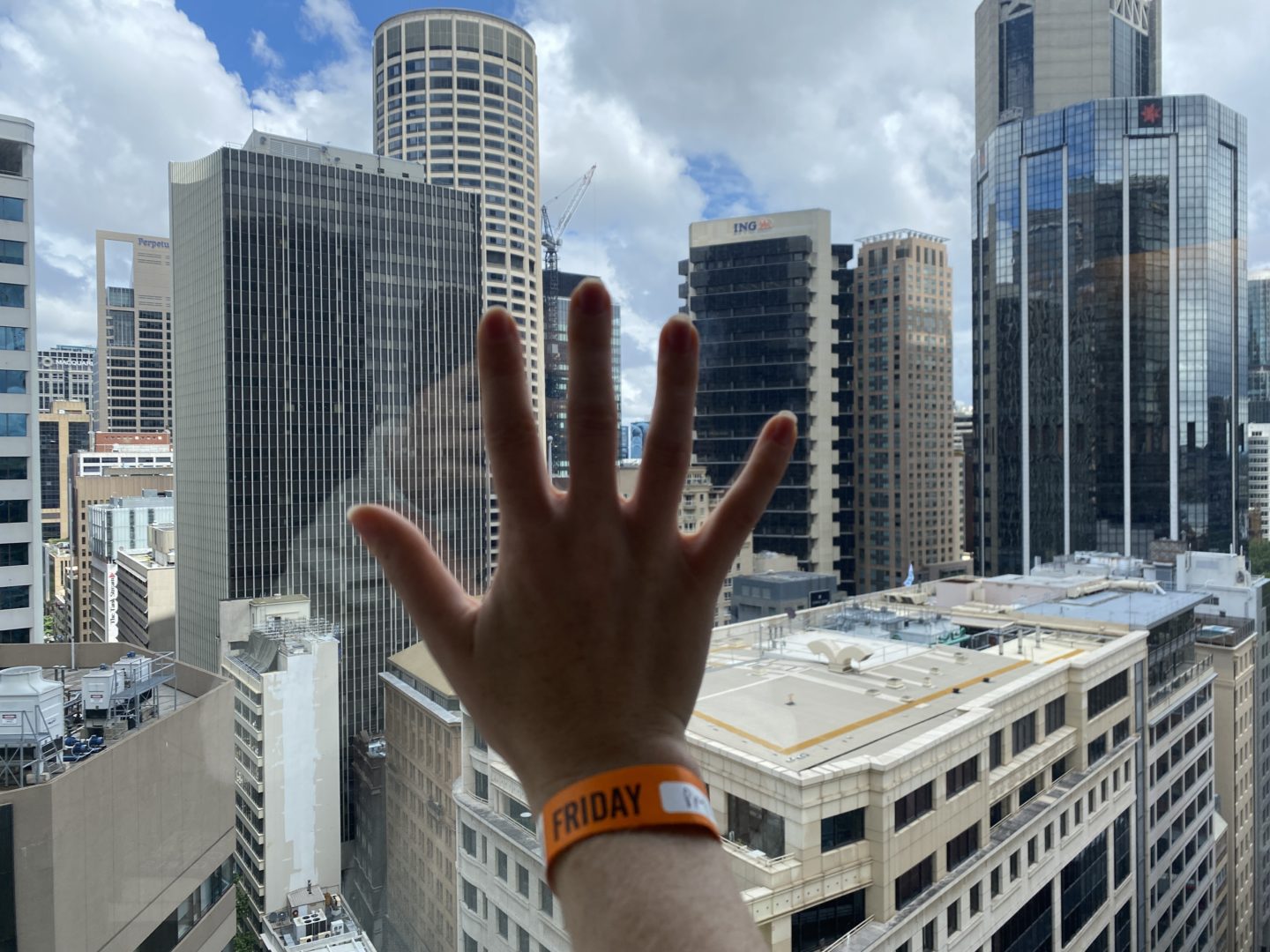 Back to some kind of normal
The overall experience I had in quarantine was akin to biting into a day old sandwich. It wasn't the worst thing in the world, but it wasn't the greatest either. Plus, after 15 days without fresh air, I felt kind of stale.
You will have covid-19 tests on day 2 and day 10 whilst in quarantine. This is just a quick swab of your throat and nostrils. If both of these tests return negative, you're all set to leave on day 15. As I sit here typing this I am counting down the hours until I can leave (it is four). For anyone returning to Australia for quarantine, I'd advise you to come with positive vibes and a book or two. A laptop will make your time in isolation even better, as you can pass the time with Netflix or similar streaming services.
My time in quarantine was a mixed experience. There were days that passed with lightning speed and there were days I thought would never end. And while I'm not looking forward to receiving my invoice in the mail, I'm certainly looking forward to breathing fresh air again. If nothing else, I won't be taking ordinary joys like fresh air and fresh produce for granted after this experience.