Welcome back to the WOW Book Club! If you're new here, we select and review three books each month that will empower, encourage, or just plain entertain our readers. This month our top pick is the third memoir from Glennon Doyle, Untamed. It has received wide praise and upon review, we can see why!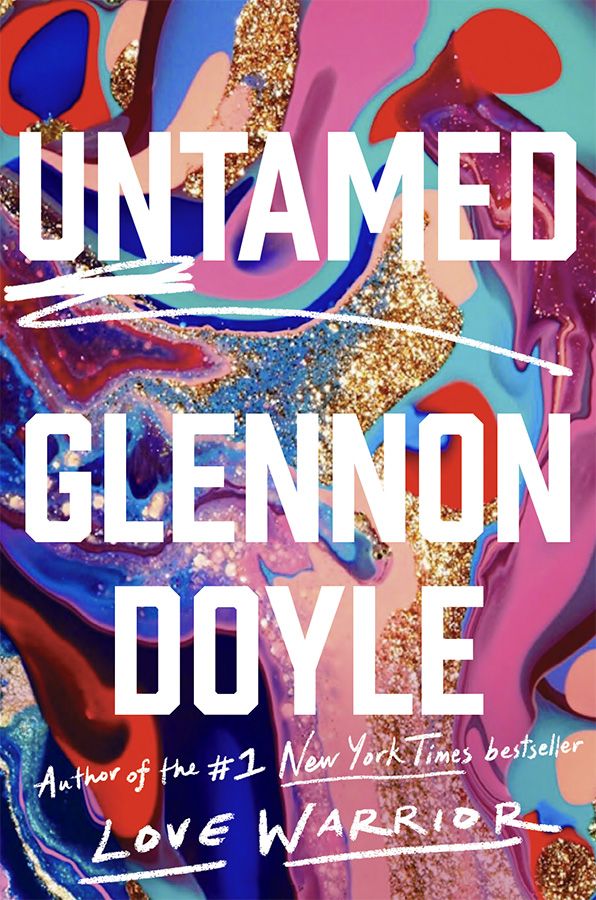 Untamed Book Review
Hey book clubbers! Brooke here, back for another month of reading and reviewing our best finds on the bookshelf. This month we selected three fabulous books, each with their own power and prowess. But my favourite read this month falls in the memoir category, with a strong female writer at the helm whom many of you will have already heard of. Glennon Doyle has in fact penned three memoirs in total and is still as engaging as ever.
Untamed covers some topics many women face throughout their transformative years. Why do we strive to be so mightily good? Good partners, daughters, mothers, employees, and friends. How does our endless quest to be "good" effect us?
We hope this endless striving will make us feel better. But instead it leaves us in tatters. Underwhelmed, overwhelmed, lost, confused, stuck.
For many years, Glennon Doyle denied her own unhappiness. Then, while speaking at a conference, she looked at a woman across the room and fell in love instantly. There She Is, she thought to herself.
Glennon realised these words came from within, rather than on high. After spending years in an unhappy marriage and heading for divorce, Glennon took a leap of faith in love and in her own happiness. She quit being good so she could be free. She quit pleasing others and started living for herself.
Untamed is both an intimate memoir and a stark wake-up call.
It is the story of navigating divorce, forming a new blended family, and discovering that the wholeness of a family depends not on its structure but on each member's ability to bring their full selves to the table.
Star Rating
I'm giving this book a 9/10 for being so completely raw, honest, and revealing. Too often memoirs gloss over the surface of what really strikes a chord within us, whereas Untamed hits all the right places. This is a great read for anyone unhappy in their relationship or marriage, or going through a divorce. I myself having been none of the above, enjoyed the book for its honesty in discovering why women fail in their quest for happiness. So often we want to be everything for everyone, but nothing for ourselves. This book trumps that thinking and gives us the permission to put ourselves first.
Join the World of Wanderlust Book Club for weekly book recommendations!