The Austrian capital is imposing yet impressive, striking yet soft and most importantly full of fun things to see and do. To save you the trouble of knowing how to pick what to do (and what not to do), here's a complete Vienna bucket list for the top twenty things to do in Vienna!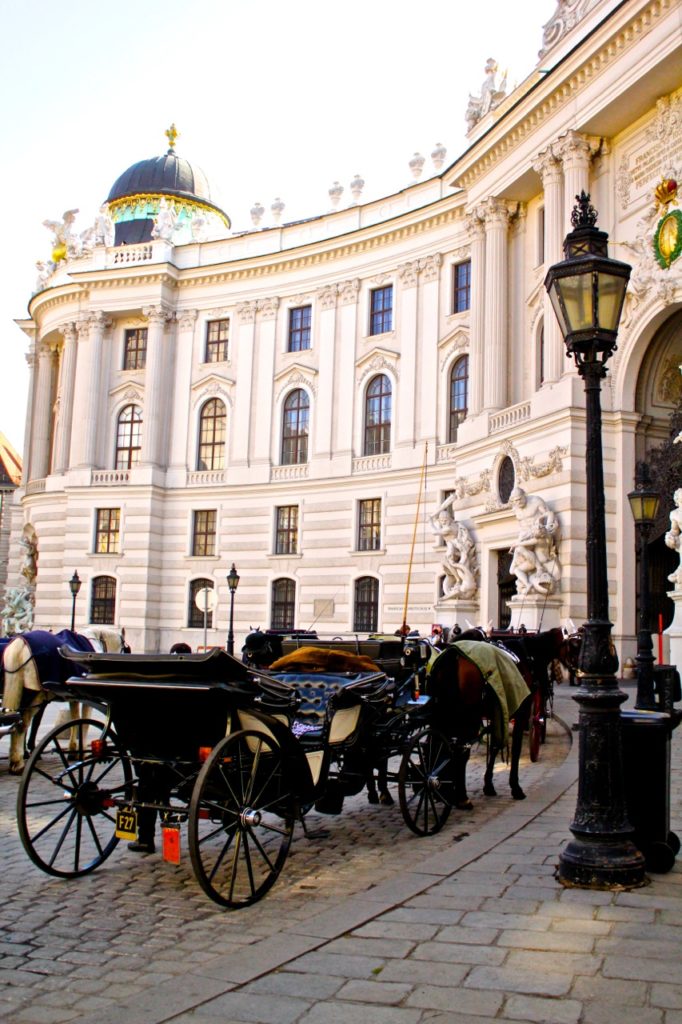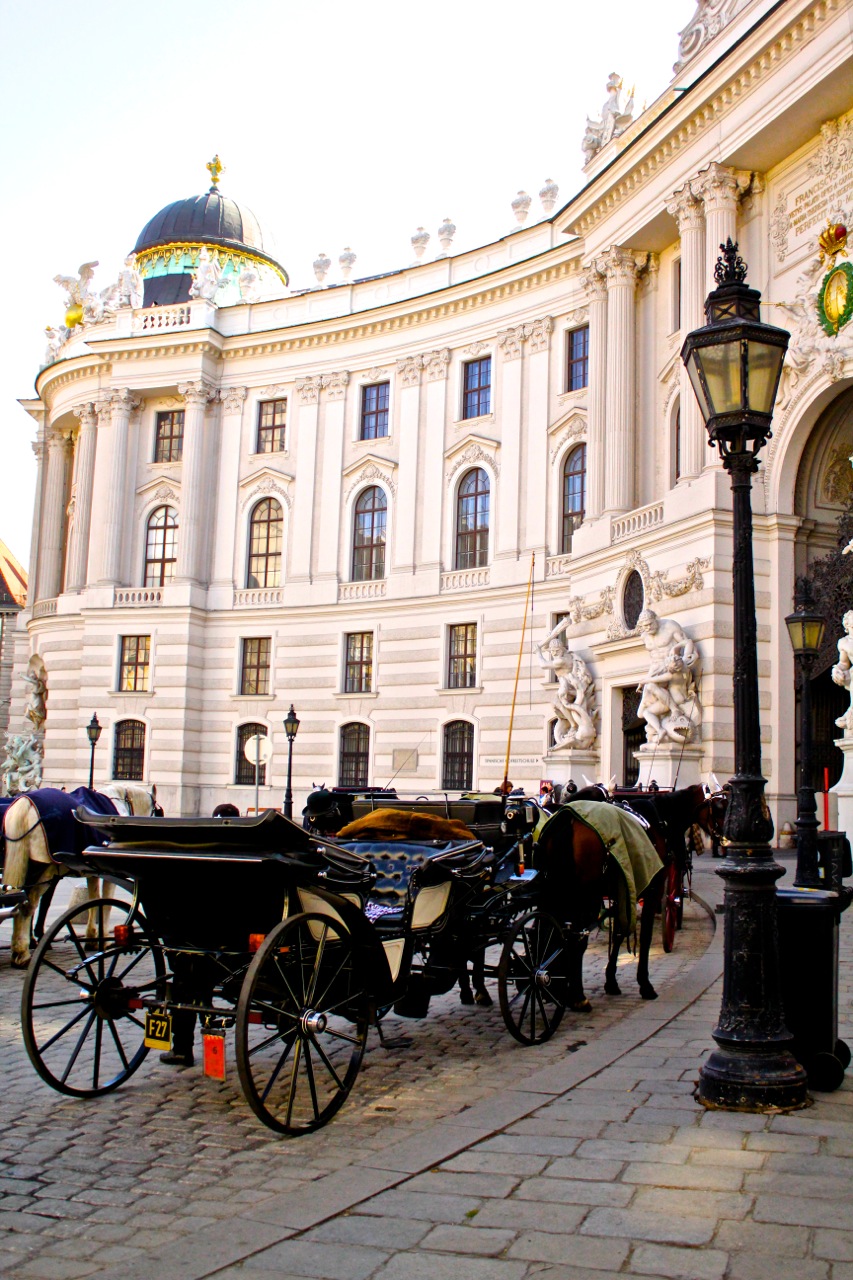 Vienna Bucket List
1. Go on a kaffehaus hop
Here – let us save you the time. This is a complete guide to the Vienna coffee houses – an institution that was created right her in Vienna. Yup, not invented by Starbucks.
2. Eat yourself into an Apple strudel-induced coma
Who doesn't love a strudel? The Austrians invented it and the capital seems like the only viable option for where to enjoy it in all of its' authentic, gooey, tasty deliciousness.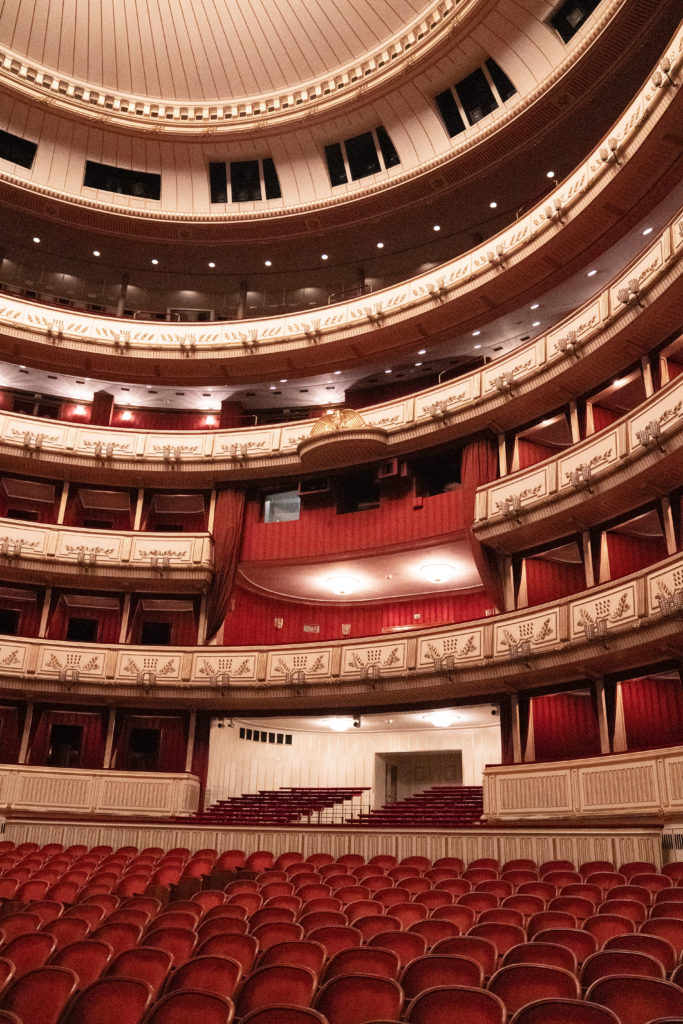 3. See a show at the Vienna State Opera House
Whether ballet or opera, be sure to stop by at one of Europe's most impressive theatres. If you don't have a ticket, try the last minute ticket office at the side entrance and grab a "standing only" ticket for a few euros.
4. Wander through Museumsquartier
If you're looking for somewhere to just wander through to the sound of your headphones, then go straight to the museumsquartier neighbourhood. You will find yourself surrounded by impressive buildings, parks, and an array of choices for what to do next.
5. Browse the Collections at the Belvedere
Even if you come just to see Gustav Klimt's "The Kiss", you'd be doing yourself a favour. If you enjoy walking through history in the form of art, the Belvedere is a great museum to experience.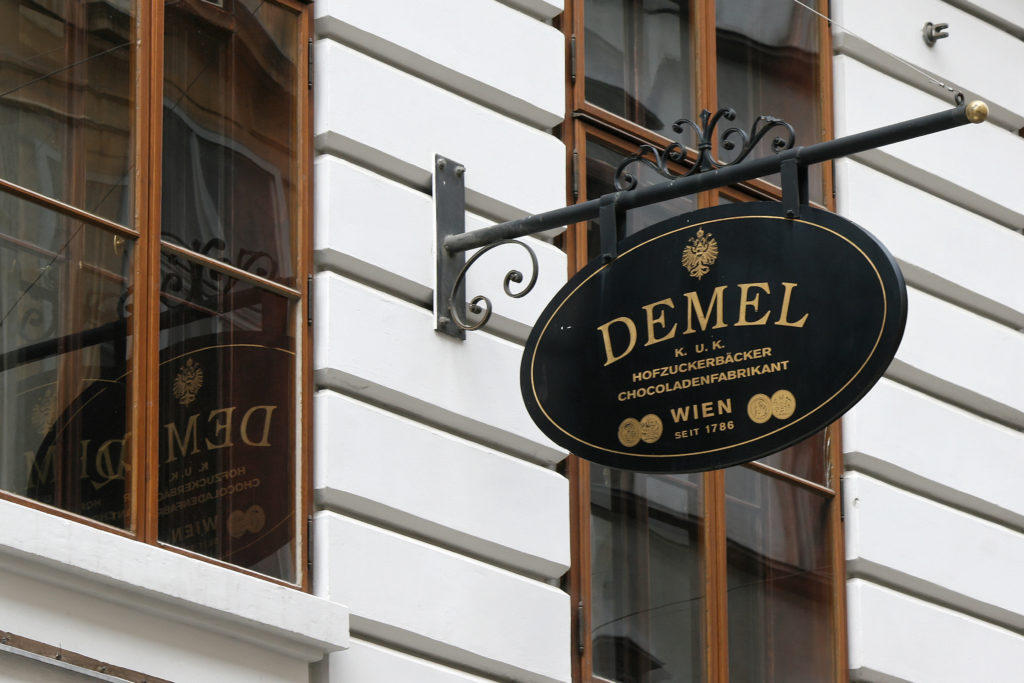 6. Try a pastry from Demel
If you visit in winter, go straight for the rich, chocolatey hot chocolate (that also comes with a generous serving of whipped cream to sweeten and soften. But if you've visiting at any other time, go straight for the pastry cabinet. You will be sure to find something to hypnotise you inside.
7. Visit Schönbrunn Palace & Gardens
If you're up for a palace of grand proportions, then Schönbrunn is exactly where you should head next. The gardens are absolutely stunning in summer!
8. Eye off St. Stephen's Cathedral
Right in the centre of town is this imposing and impressive Cathedral.
9. Ride the Riesenrad
Because who doesn't love ferris wheels? Especially when they come with a view over the city!
10. Hundertwasserhaus
The colourful and quirky apartment block you've probably heard of with a tongue-twisting name should not go unseen!
11. Try a Wiener Schnitzel
If you're not a vegetarian then you really can't go past the opportunity to eat a schnitzel in its native land.
12. Visit the Leopold Museum
If you've got more room in your itinerary for museums then the Leopold should be next on your list.
13. Try the famous Sachertorte
Because… cake. Everyone loves cake. Go to Cafe Sacher for a coffee and the original cake itself.
14. Sip on Glühwein at the Christmas Markets
If you find yourself in Vienna during December then be sure to soak up the Christmas spirit by soaking yourself in some mulled wine (hot wine) with a sugary/spicy blend.
15. Take a day trip to Salzburg
Better yet, make it your next stop! If you don't have any plans to visit Salzburg either before or after your time in Vienna, then be sure to at least make your way there for a day trip. The city of music is too beautiful to be missed!
16. Spend up at Naschmarkt
Vienna's most renowned market is a great way to pass time and mingle with the locals or score yourself a bargain!
17. Walk through Stadtpark
Vienna features many gorgeous parks but none more so than stadtpark.
18. Attend a Viennese Ball
If you so happen to be in Vienna during ball season, you really can't go wrong by attending the famed Viennese Balls. Just be sure to dress your Sunday best, these things are fancy!
19. Stroll along the Danube
The Danube connects many of Europe, ending at the Black Sea. It is best enjoyed on a sunny afternoon with some street food snacks or a BYO picnic box.
20. Visit Tiergarten
Even though zoos are everywhere around the world, you can rarely say you've visited the oldest one in the world!
Still want more? Follow along on Instagram!