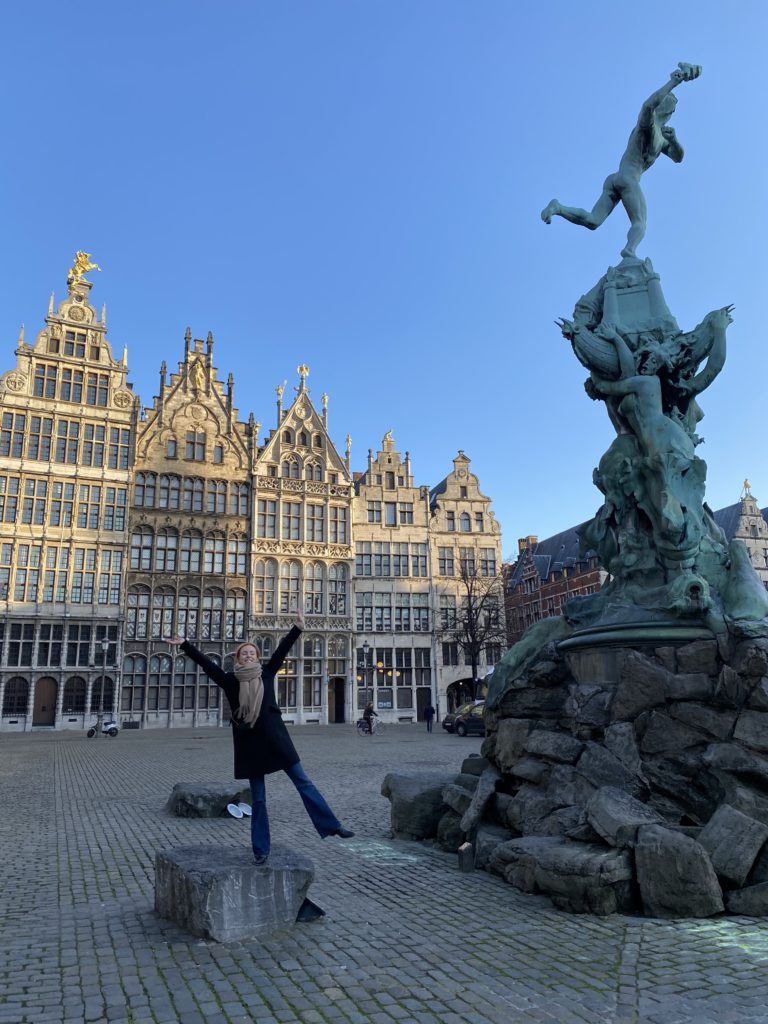 Belgium is full of hidden gems and Antwerp is no exception. This is Belgium's second biggest city and commonly regarded as the capital of cool. It has a much more curated feel than the capital (Brussels) and a strong focus on art and fashion. Winter in Antwerp is cold but there are huge benefits in visiting off season. We were fortunate enough to experience Antwerp in winter this year. The best part about our visit: no crowds!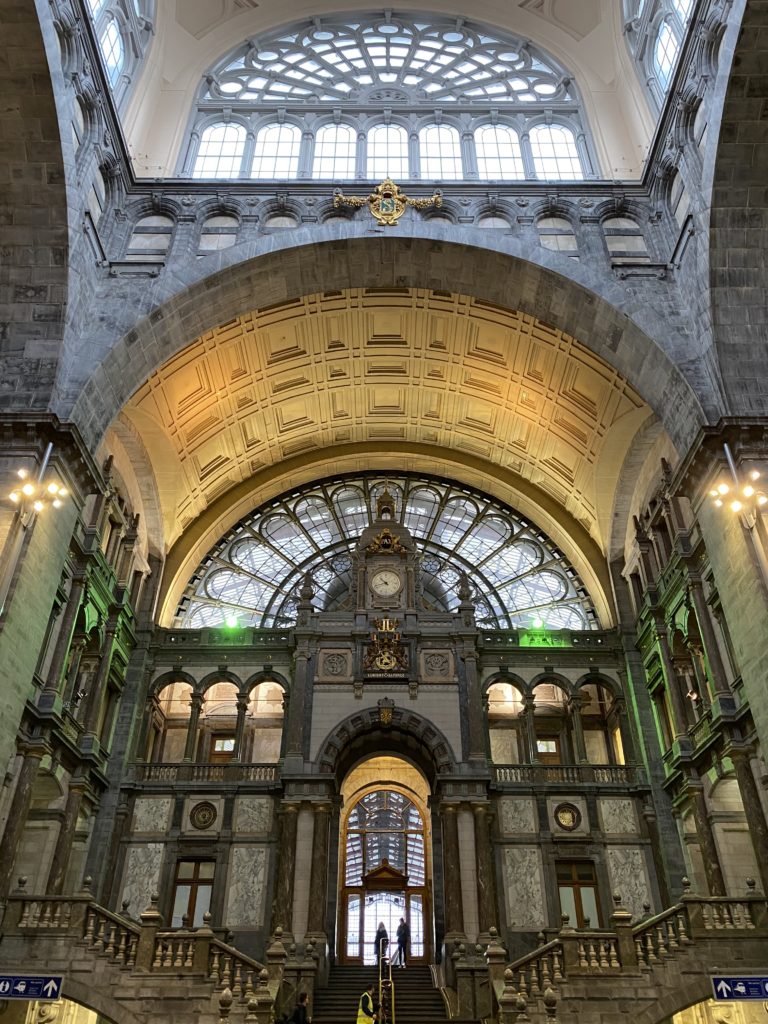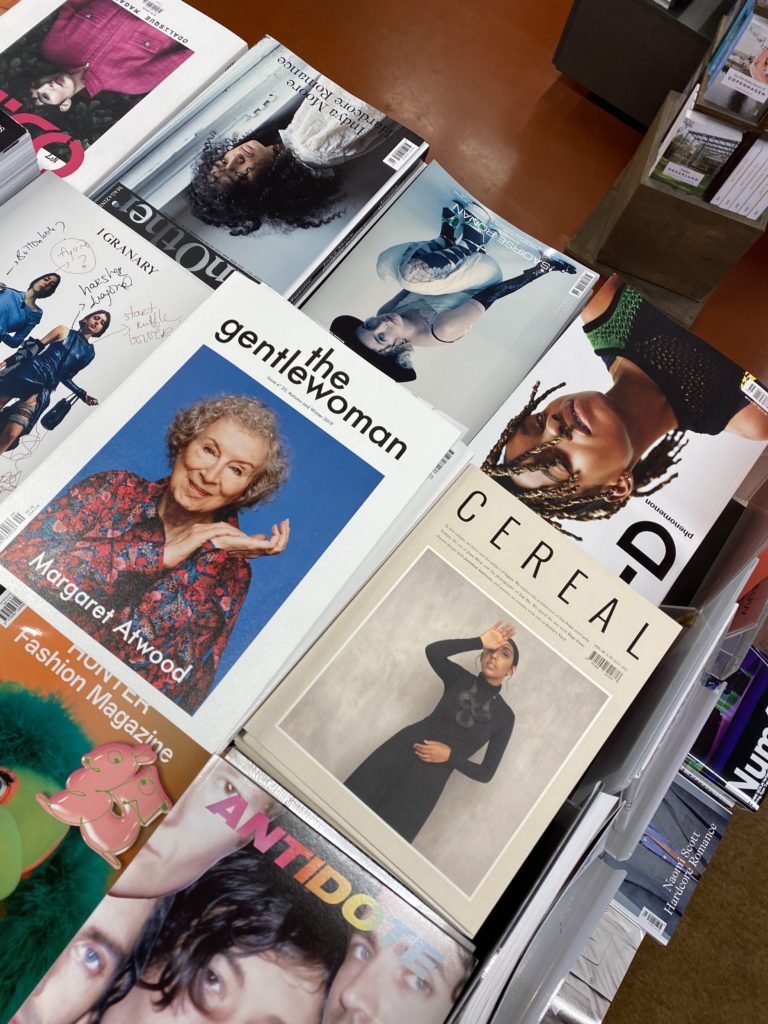 Things to do in Antwerp in Winter
The city of Antwerp is busy through the summer months, much like the rest of Europe. In winter the days are shorter, meaning you can indulge in a sleep in and make the most of a cozy hotel in the city. For our time in Antwerp, we checked in to De Witte Lelie.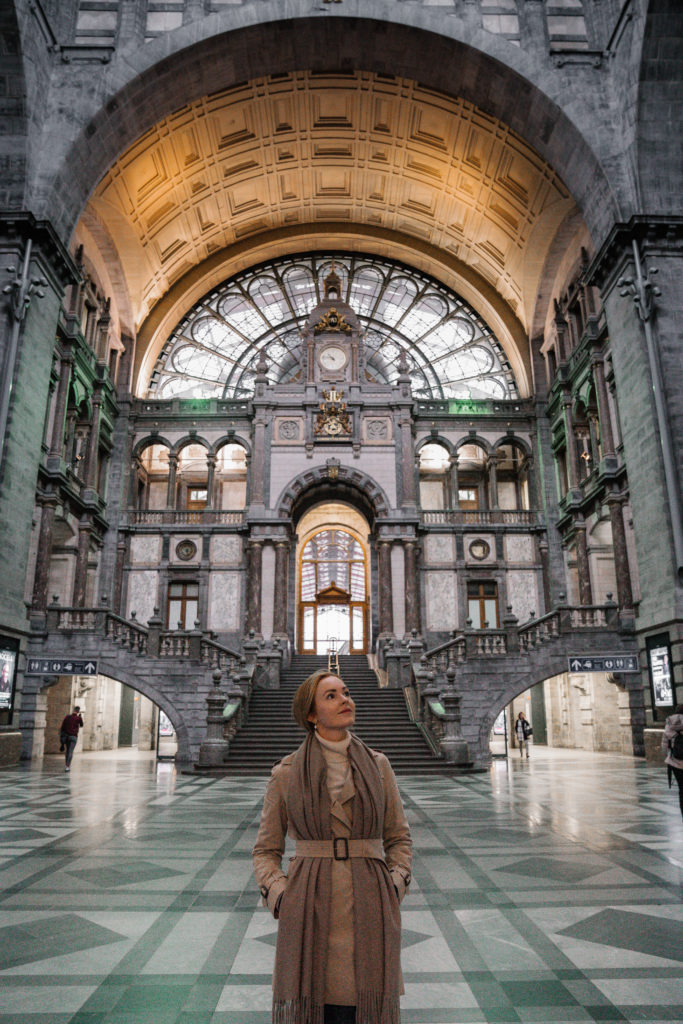 Your first port of call should be the Antwerp Main Train Station. This is undoubtedly one of the most beautiful train stations in all of Europe – so much so that I would recommend you stop here just to see the train station, even if you're not planning a stop in Antwerp itself. The belle époque style is truly mesmerising and the details are second to none.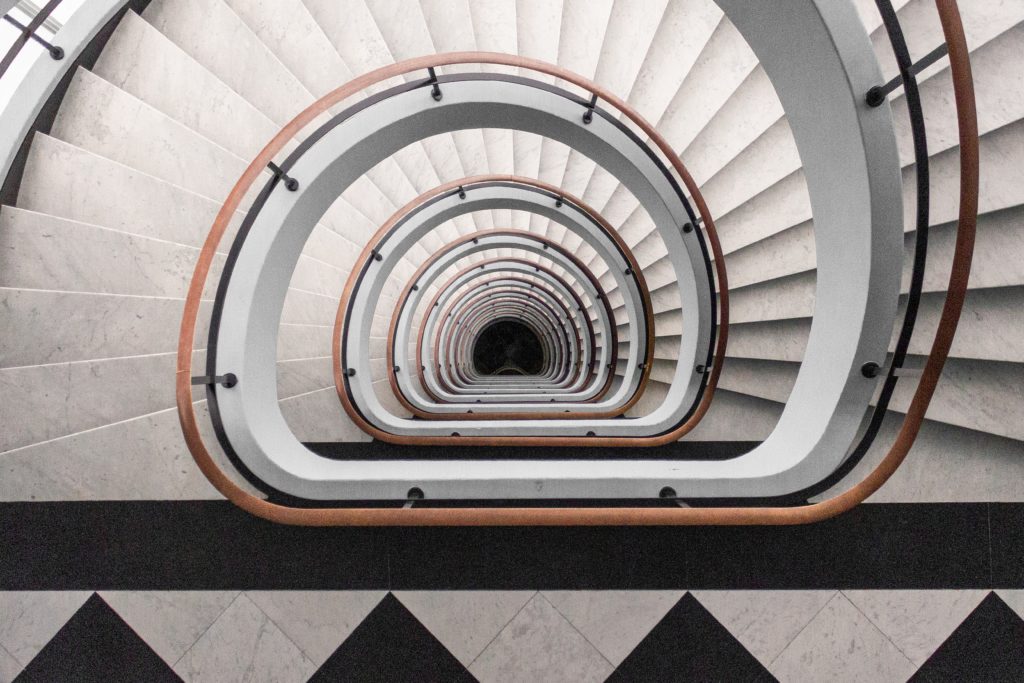 Antwerp Bell
The Antwerp Bell (also known as Den Bell) is worth a climb if you're looking for something a little more active yet still indoors, especially for this spiral staircase.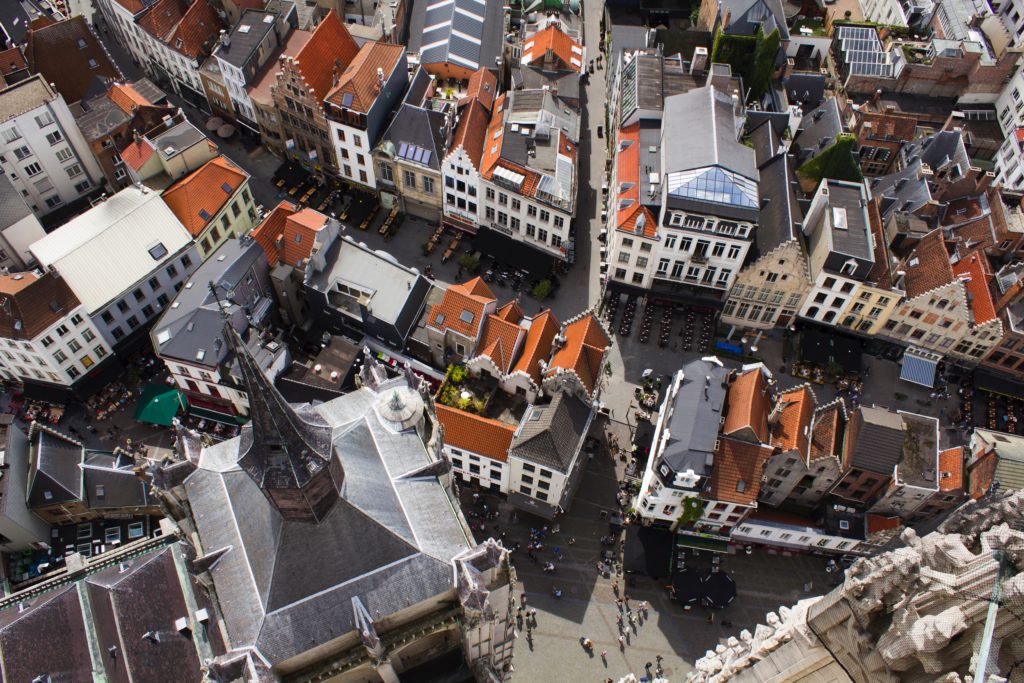 Visit one of Antwerp's Independent Book Stores
Another favourite thing to do in the colder months in Antwerp is visit one of the many independent book stores. This city feels like a living history itself, but this becomes even more prevalent when you step inside one of these bookstores.
Demian Books
This book store is housed inside a 14th-century building on Hendrik Conscienceplein square. The store is filled with second hand books and has been one of the best book stores to visit in Antwerp for two decades.
Copyright
If you're like me and love a bookstore that is as aesthetically pleasing as the collection it holds, then head straight from Copyright. There are plenty of coffee table books to peruse and many of those centre on art, design and fashion.
Fashion Museum MoMu
One of my favourite reasons to visit Antwerp is how fashion represents a part of history in Antwerp. The fashion museum MoMu (Mode Museum) is a great representation of this and certainly worth a visit to escape the cold.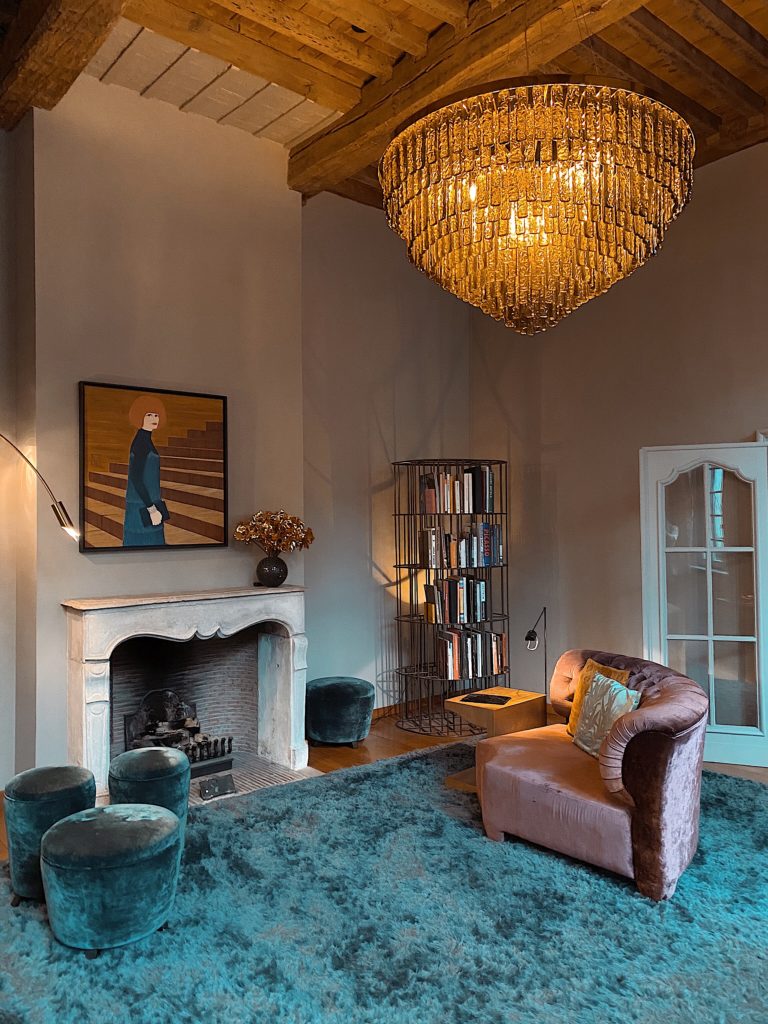 Stay: De Witte Lelie
For this winter escape to Antwerp we stayed at the beautiful De Witte Lelie hotel. This hotel is somewhat of a secret and design lover's paradise. The quirky combinations of textures and colours make it one of my favourite design hotels in Western Europe.
Plan your trip to Belgium: