You know those photos you see circulating your favourite blogs and social platforms that instantly make you want to jump inside a photo and be in that place in that instant? Carmel-by-the-sea on the Coast of California is undoubtedly one such town that will make you want to be teleported there, pronto. On my pacific coast highway adventures, I stopped in at Carmel-by-the-sea for the evening to discover why this little seaside village is raved about as one of the "must visit" stops along the Californian Coast.
The Pacific Coast Highway – also known as Highway 1 – has a lot to offer travellers. Not only is it one of the world's most scenic drives (and subsequently attracts thousands of road trippers each year), but it also has more than enough stops along the way to interest and delight travellers passing through.
One such stop is located on the fringe of Big Sur itself, just a short drive along the road from nearby Monterey. It is known to locals and visitors as Carmel-by-the-sea, or simply just Carmel.
If you're wondering why the small seaside town is quite so pleasing to the eye, you will perhaps be just as pleased to learn that Carmel has always been a favourite for creative types – even having several famous mayors such as Clint Eastwood. With a population of less than 4,000, Carmel is quiet and unassuming, but don't be fooled: this is one of the most popular tourist stops on Highway 1.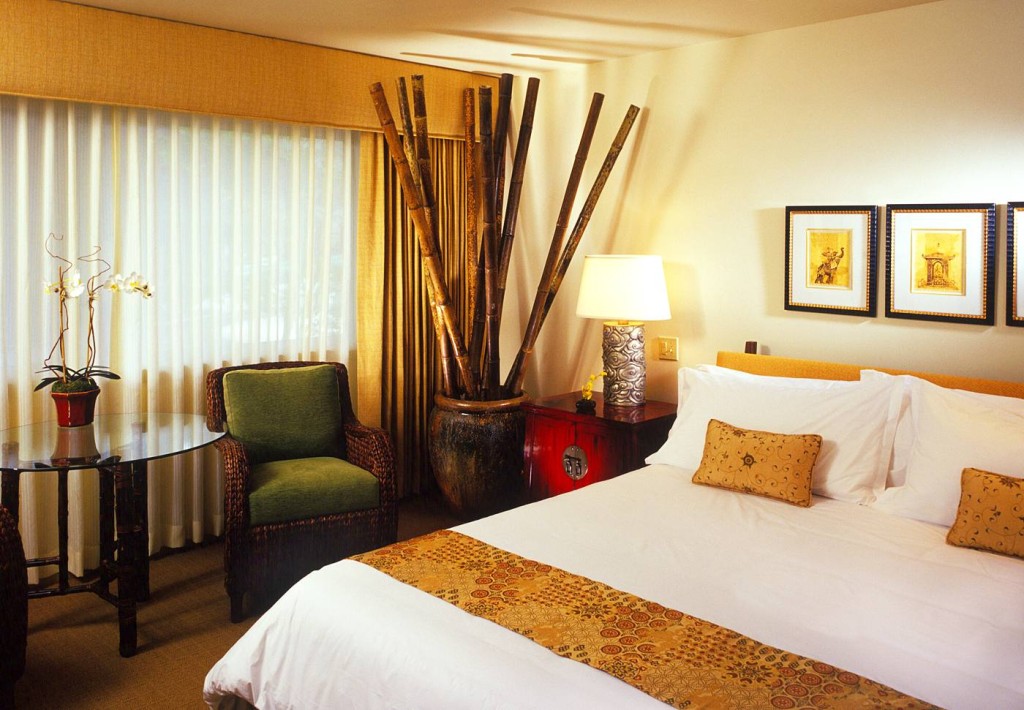 Checking In to Tradewinds Carmel
Because of the popularity that seems to only grow year by year, Carmel has some fantastic accommodations on offer. I chose to check in to the luxurious Tradewinds Carmel, a humble property with a strong focus on nature and tranquility.
This was the perfect choice to rest midway on the road trip from San Francisco to Los Angeles and my only regret would be booking only one night at the hotel. The staff were incredibly friendly, offered freshly baked cookies on arrival, and were more than helpful in outlining a range of dining options for the evening.
The room was complete with a fireplace, private balcony, large spa bath, and even chocolate coated strawberries on arrival. If you're looking for the perfect "special occasion" hotel whilst staying overnight in Carmel, I can strongly recommend Tradewinds.
And just when you think it couldn't get any better (and don't want to leave), you are welcomed to a generous buffet breakfast in the morning before you hit the road for the next leg of your journey. They even offer to bring your breakfast to you in bed for no charge! Bliss.
Rooms start from $325 per night
image: talesfromcarmel.com
Where To Go in Carmel
Although a small town geographically, Carmel has a lot to offer. During my short time here, I did some (hands on) research to uncover the best of the best in Carmel. Here are my recommendations:
If you like nature…
Be sure to visit Point Lobos State Reserve, just 5 minutes from Carmel. Entrance to the Reserve is $10 per adult, but if you're lucky that will include the chance to spot sea lions bathing at the beach below you.
If you like good food…
Look no further than Dametra Cafe. People queue to eat here, so be sure to arrive early or expect a short wait. Dametra serve Mediterranean Cuisine for an exceptionally good price – you can have a fantastic dinner for two with drinks for around $50.
If you're in search of great photographs…
Simply walk around the streets of the Carmel Village. Ditch the map and get lost, as the best photo opportunities will be found in hidden alleyways and side streets.