Your guide to San Pedro de Atacama
The Atacama Desert, the driest place on earth, sees just four inches of rain…… every thousand years. The desert spans over 600 miles from southern Peru to Chile's central Pacific Coast and perhaps the most renowned town to visit lies somewhere in the middle of all this (aka in the middle of nowhere). It's a little town called San Pedro.
Nowadays tourism has really taken off, both a pro and a con (a great economic boost for the Atacamanians but of course a less authentic representation of desert life). Regardless, there's a certain allure to the dusty streets with dogs roaming freely, and people lazily meandering the side streets.
The town itself is quite charming and deserves at least a day of your travel time, but it's the surrounding areas that really draw tourists here to the middle of the driest place on earth. There are the El Tatio Geysers (the third largest in the world), Salar de Atacama (the world's third-largest salt flat), Moon Valley, Death Valley, Cactus Valley, the Milk Way…… diverse is an understatement.
Visiting San Pedro
Time Required: 3-5 Days
When to Go: Year-round
Budget: 30-60$ a day
Getting Here & Away: To here (or from here) you can go to the Uyuni Salt Flats in Bolivia, or if you're continuing your travels in Chile you can catch a bus to Calama (1.5 hours) and catch a flight onwards from there. Buses are available to a variety of other Chile destinations such as Antofagasta, La Serena, and Santiago.
Things to do in San Pedro de Atacama
Salar de Atacama
For about $25-30 you can come to see the third largest salt flat in the world. While it won't be as impressive as those found in Uyuni, Bolivia, it is still worth seeing (and you get to see flamingoes!!!).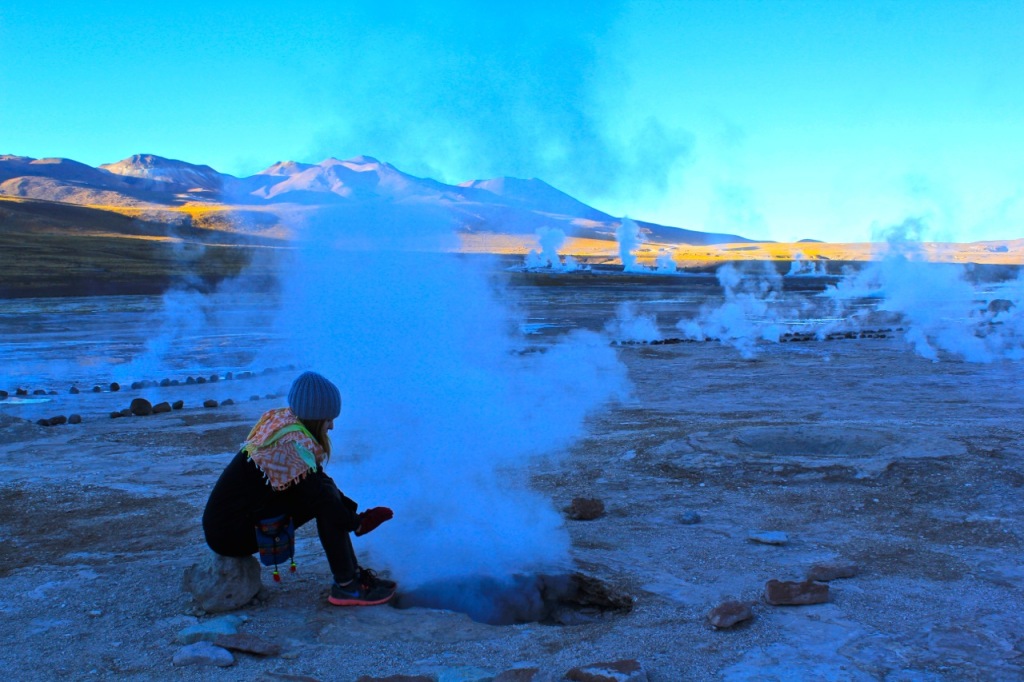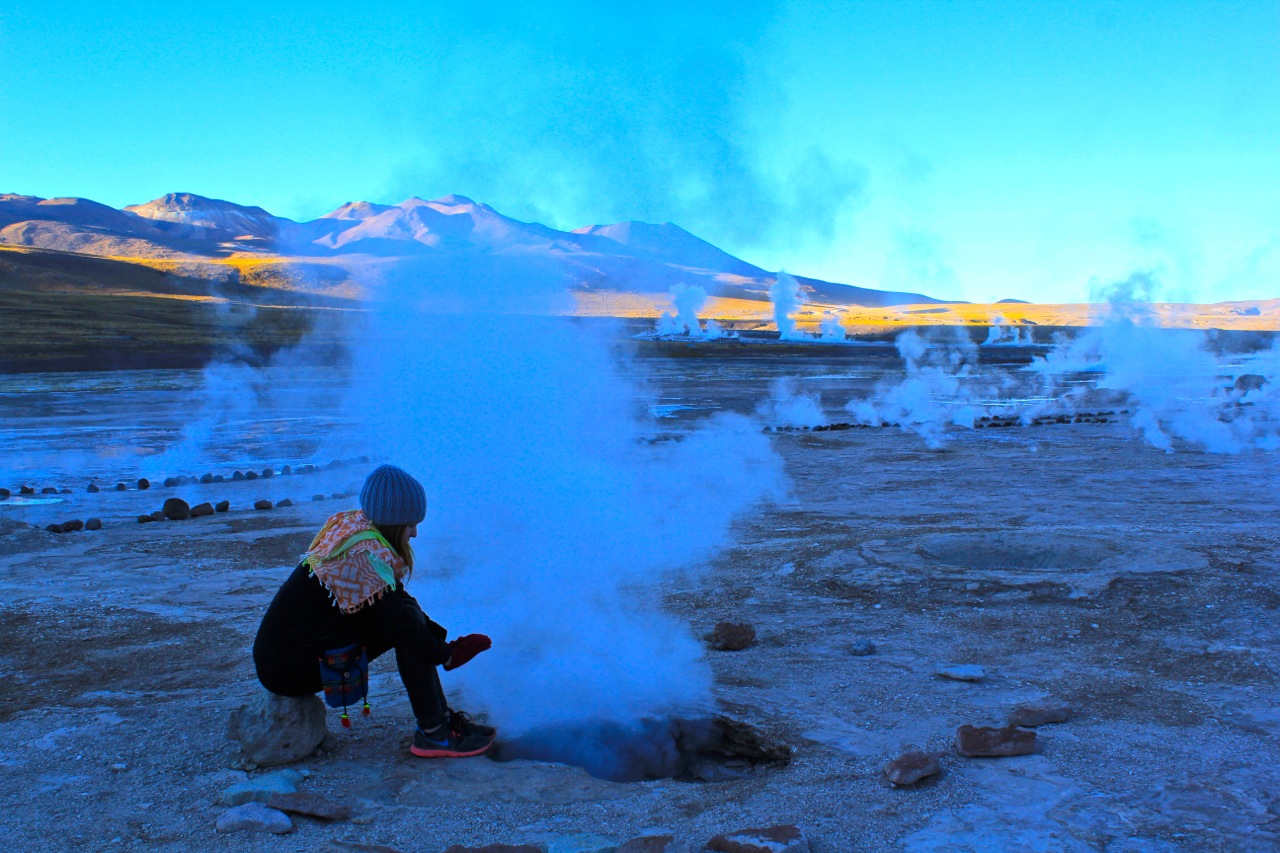 Tatio Geysers
The Tatio Geysers are the third largest in the world and are certainly a must see whilst in town. You'll need to be up early, though! The tours start around 4-5am as the Geysers are most active in the morning. You'll pay anywhere between $35-80 for a tour, depending whether you add the hot springs or a visit to a nearby village to your tour.
Moon Valley
Whether you hire a rental bike or go by tour bus for around $15-20, you simply must do the day trip to the Moon Valley. It's very close to town and offers the best sunset in town.
Horse Riding
There are a number of tour operators offering horse riding as it is a popular activity out here in the desert. To avoid regrets, pay a little extra and book a tour with Turis Tours – the quality of the tour and the horses is worth a few extra bucks without question.
Star Gazing
If you're visiting during a full moon you won't get much of a chance for star gazing (as was the case for me), but if you're visiting any other time you can't miss the chance to stargaze at one of the clearest skies in the world!
Atacamanian trinkets
You'll find plenty of Atacamanian trinkets and treasures here in San Pedro – for tourist prices, of course. Just remember that you're giving back to the community and your money is well spent!
Iglesia San Pedro
San Pedro is also home to the second oldest church in Chile – Iglesia San Pedro. The bright white church dates back to 1640, and is a true testament to 'making do' out in the desert. The church is made predominantly with cactus wood and bound together with llama leather – impressive!

Where to Stay, Eat, and Drink
I stayed at the all-inclusive Explora Atacama lodge – including my room rate, three meals per day, snacks, drinks, professional guides, transfers to and from Calama airport, and evening educational talks on astrology, flora and fauna, etc.
If you're on a budget there are a great range of hostels and cheaper hotels available on Expedia with dorm beds starting at $20 per night (I still swear by them for my hotel bookings). It may come as a surprise that San Pedro is not cheap – but once you take a look around you will notice it won't be anywhere near these prices within a decade as tourism here is really taking off.
Chilean food is notoriously bland, particularly in comparison to neighbouring Peru and Argentina. But surprisingly, the food options in San Pedro are superb and plentiful! There's even a vegetarian/vegan restaurant in town – a rarity in South America!
See more of my adventures on Instagram.