If you're ever wanted to visit Hobbiton in real life then the good news is you can. The Hobbiton film set (where the movies were filmed) is open to the public and it is with little wonder this has become one of the most popular tourist attractions in New Zealand. Located on the North Island of New Zealand just a two hour drive from Auckland, the rolling hills are a warm welcome from city life and with the film set on a currently operating farm, it is easy to feel a world away. Here's how to visit Hobbiton along with tips to make the most of your visit!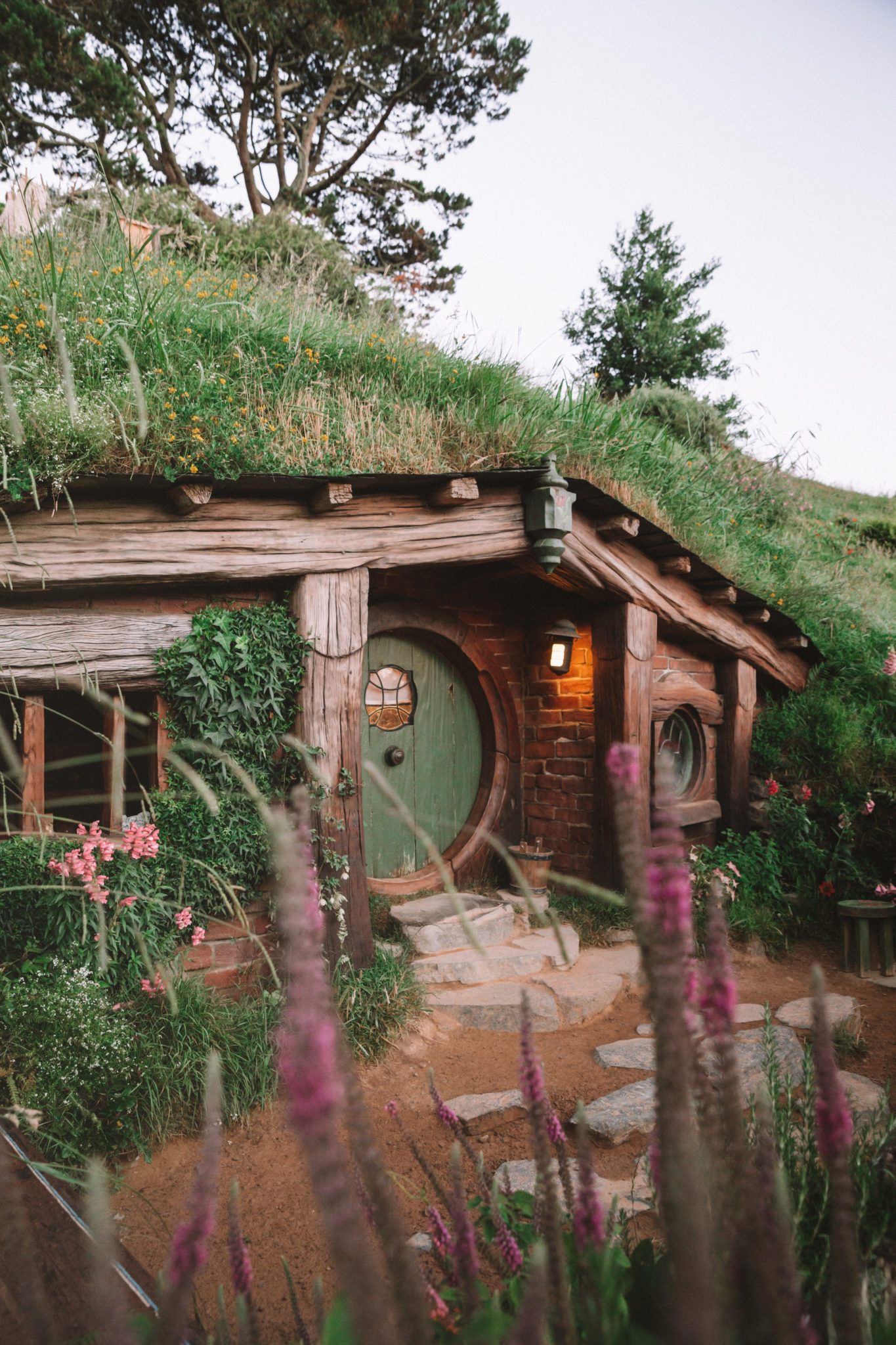 Getting to Hobbiton
Hobbiton is a popular day trip from Auckland given it can be reached by car in just a little over 2 hours. There are daily departing tours if you don't have a vehicle.
Another popular embarkation point is nearby beach cities and towns respectively, Tauranga and Mount Maunganui on the east coast of New Zealand's North Island. The drive to Hobbiton is just one hour from these beach towns.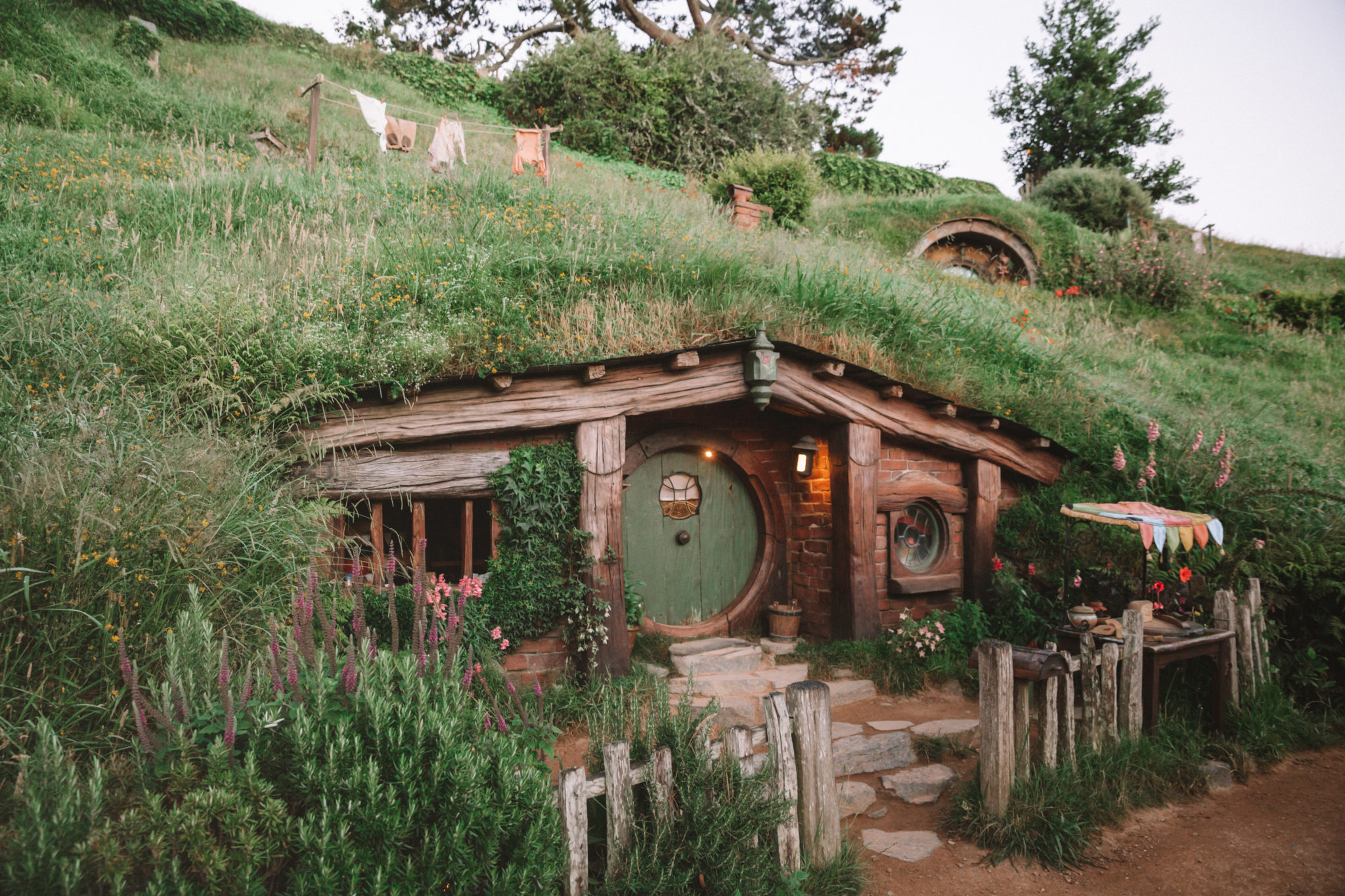 The Story of Hobbiton
The Hobbiton film set is located in a small farming community called Matamata – largely used for grazing sheep across the idyllic rolling landscape that appears to stretch as far as the eye can see. It was years ago when a Lord of The Rings location scout flew over the farm in search of a tree beside a lake, but soon enough realised he had found the perfect film location for the whole of the Shire.
So the story goes – the location scout landed from his helicopter to inquire about the land being available to rent for the film series, however was told by the owner to return at a later time when the rugby was over (and so he did).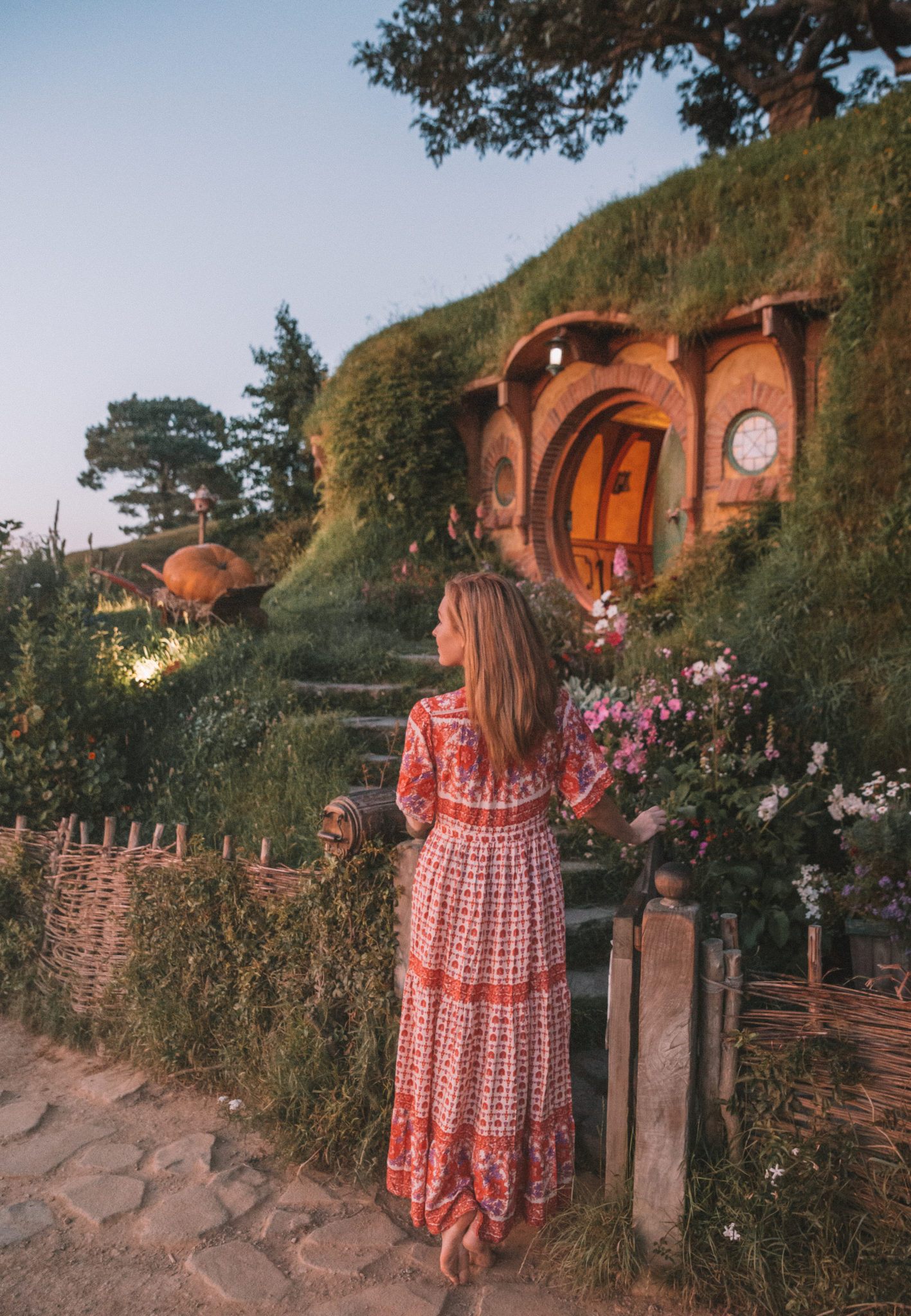 Years ago when the Shire was first created, the film set was mostly made of polystyrene and torn down after filming. However it became apparent that fans were intent on arriving to the farm to see where Hobbiton was filmed and so years later when the location was used again for The Hobbit, the Shire was recreated and this time in permanency so it could be visited in real life. Fast track to today and there are up to 2,500 visitors per day in the summer months!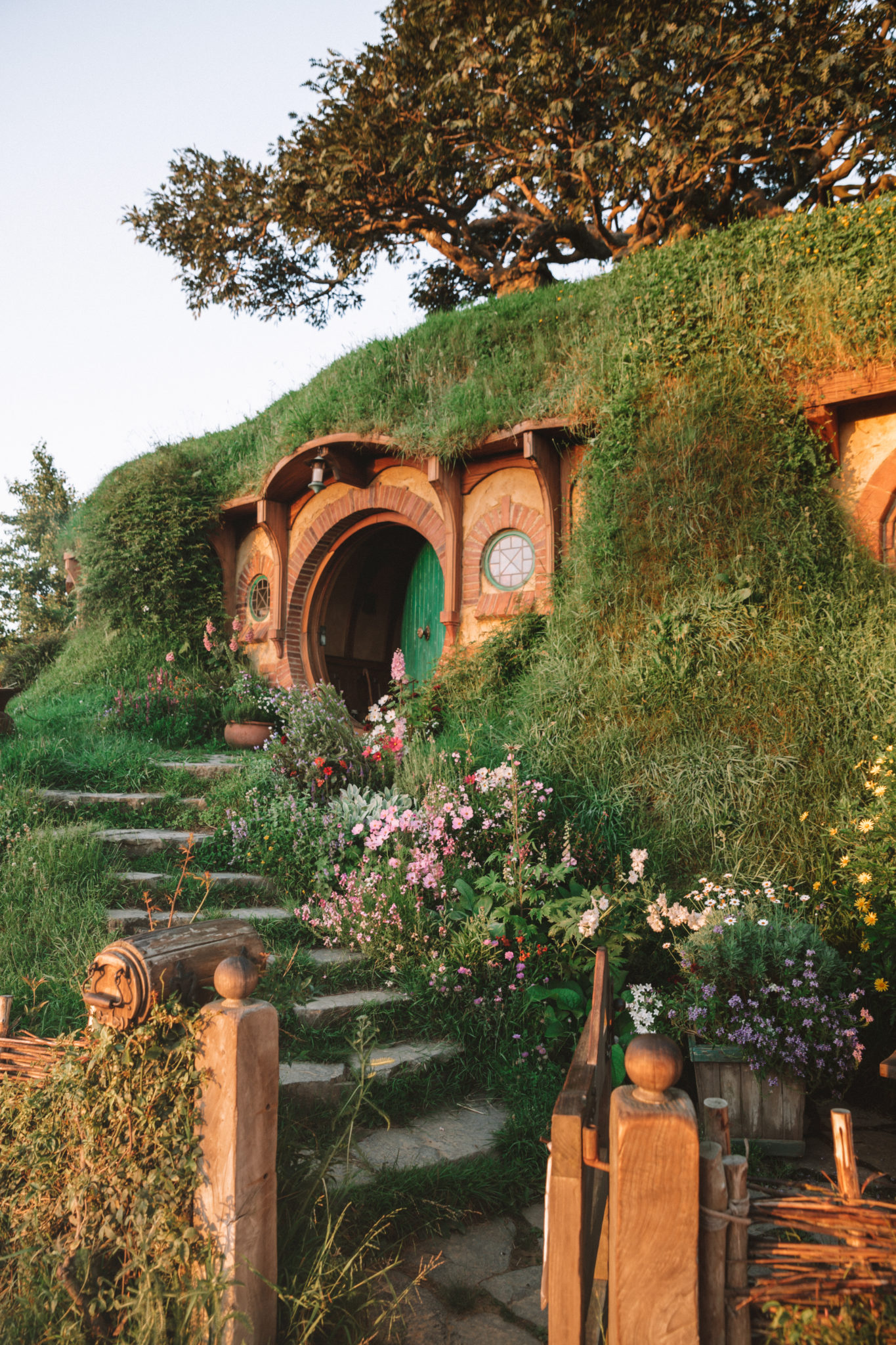 Tips for Touring Hobbiton
There are a handful of ticketing options to enhance your experience at Hobbiton – depending on how much of a die hard fan you are!
Outside of the main movie set tour ($84) you can choose ticket prices to include meals (a special breakfast tour that starts at 7:30am prior to opening or a banquet dinner) or if you're really interested in an enhanced experience, there are private tours for $750 (up to four people). Private events are even possible and year after year the Hobbiton film set welcomes a number of weddings on site!
Tickets are limited and since you must visit with a guided tour, I would recommend booking in advance to avoid disappointment.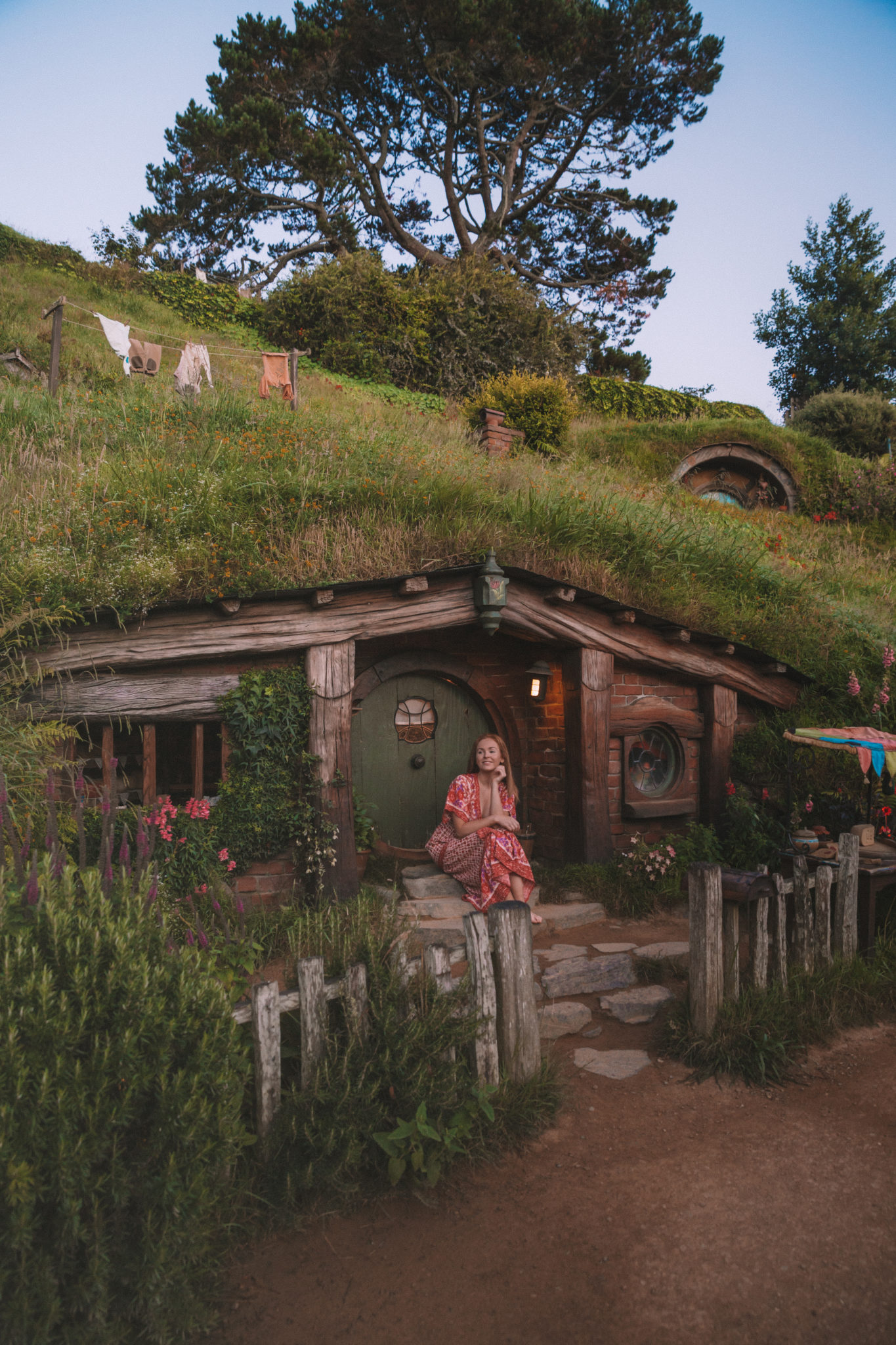 There are loads of details to take note of: each of the 44 houses inside the village have their own unique detailing such as the cheese merchant and the baker with gorgeous little shop stand at the front of their properties. There is a cute little picnic set up by the lake and numerous clothes hangers with miniature costumes.
The Green Dragon is open for visitors with a few brews and non-alcoholic ginger beer for those who prefer something on the lighter side (and especially if you're visiting before noon!)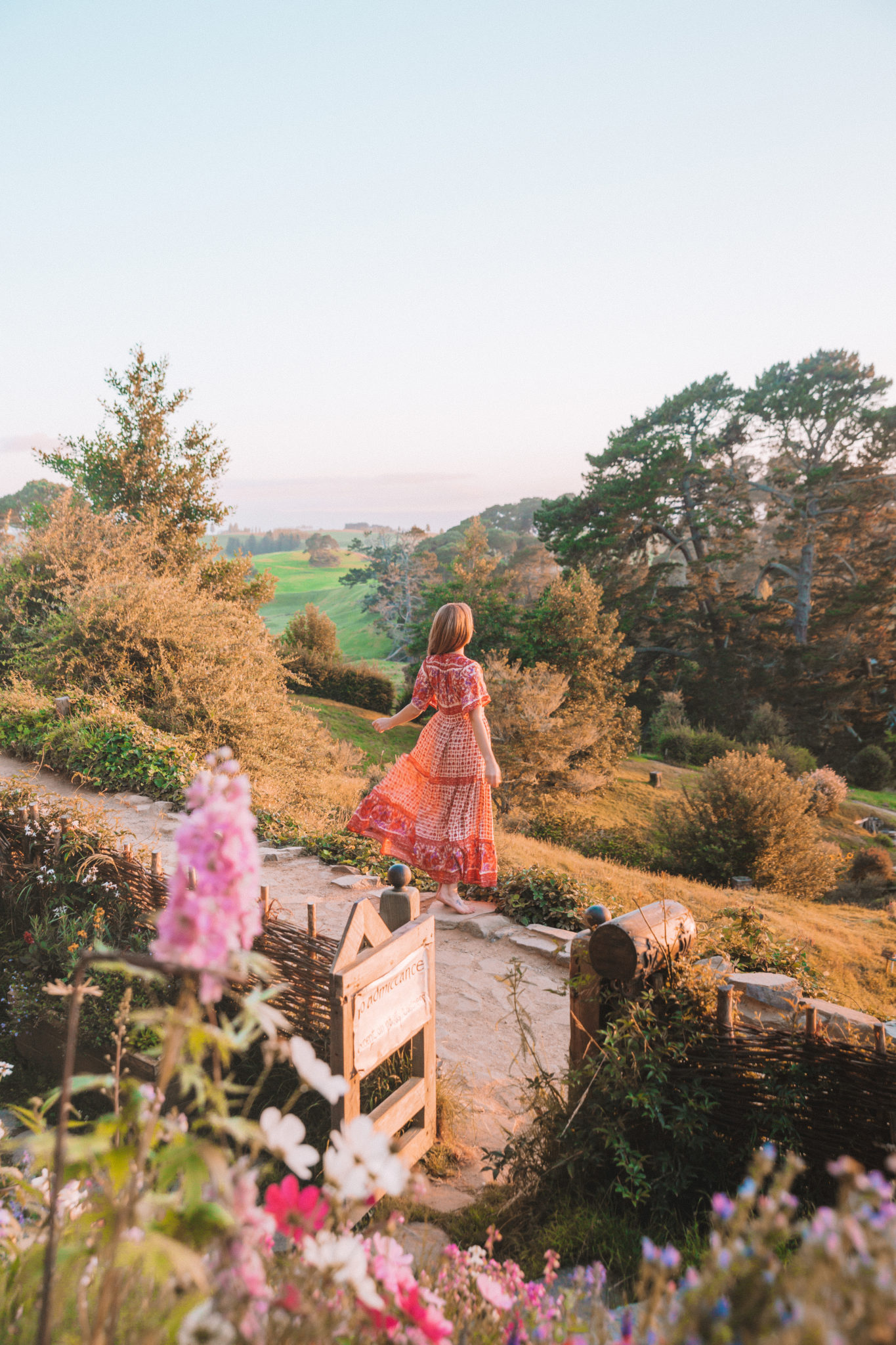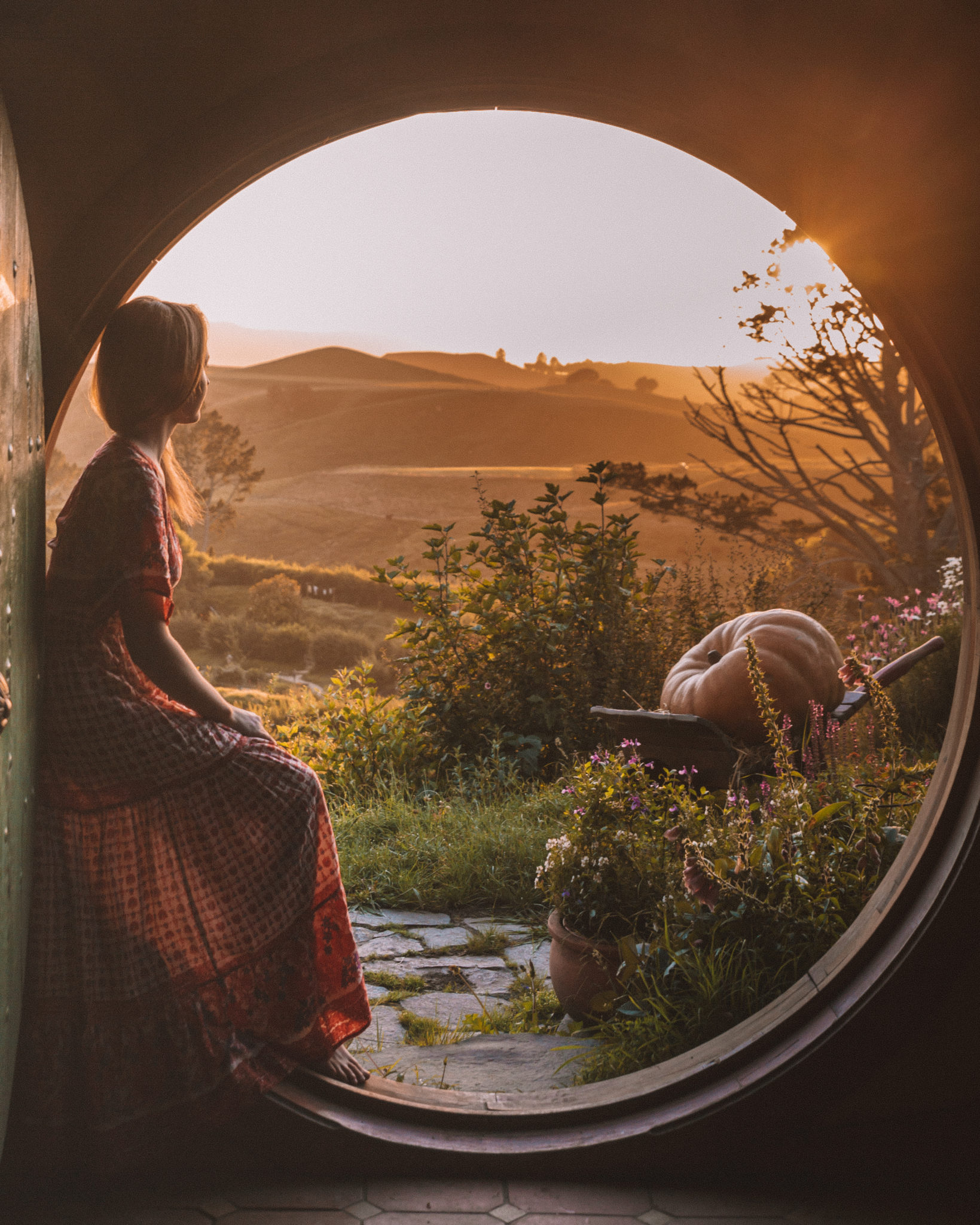 A very warm thank you to Hobbiton tours for welcoming us to explore Hobbiton prior to opening hours for a private tour! This is not a sponsored post – all opinions and photos are my own.