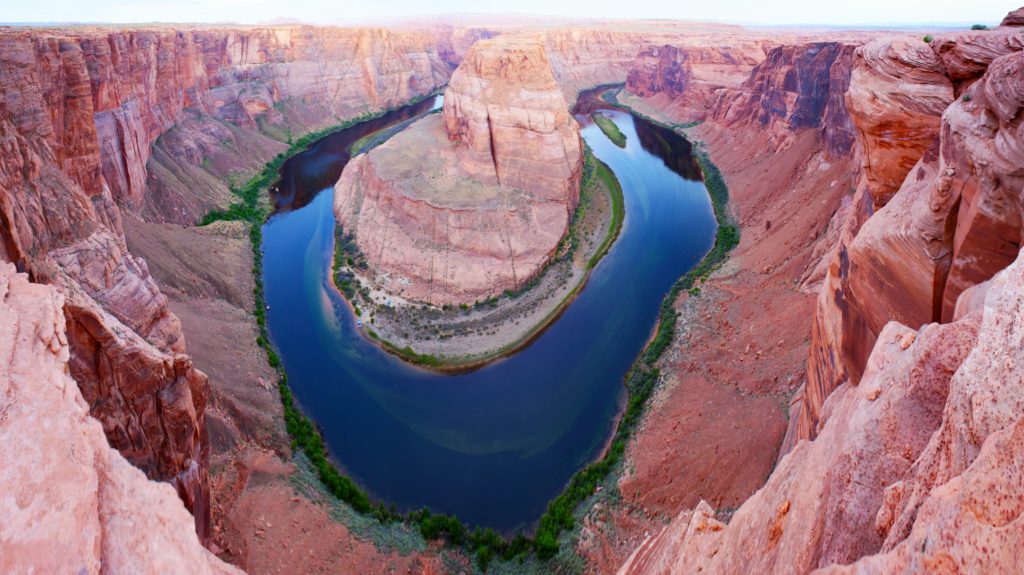 This little natural wonder is gaining a lot of traction in the top sites to see in the USA. For visitors to the Grand Canyon there is much more to see beyond the popular UNESCO World Heritage site and Horseshoe Bend in Arizona is one such destination you can't afford to miss. Just a short drive from Page lies this unassuming attraction that doesn't have any observation deck and no ticketed entrance – just a small dirt carpark where you can come to see the horseshoe-shaped bend in the Colorado river.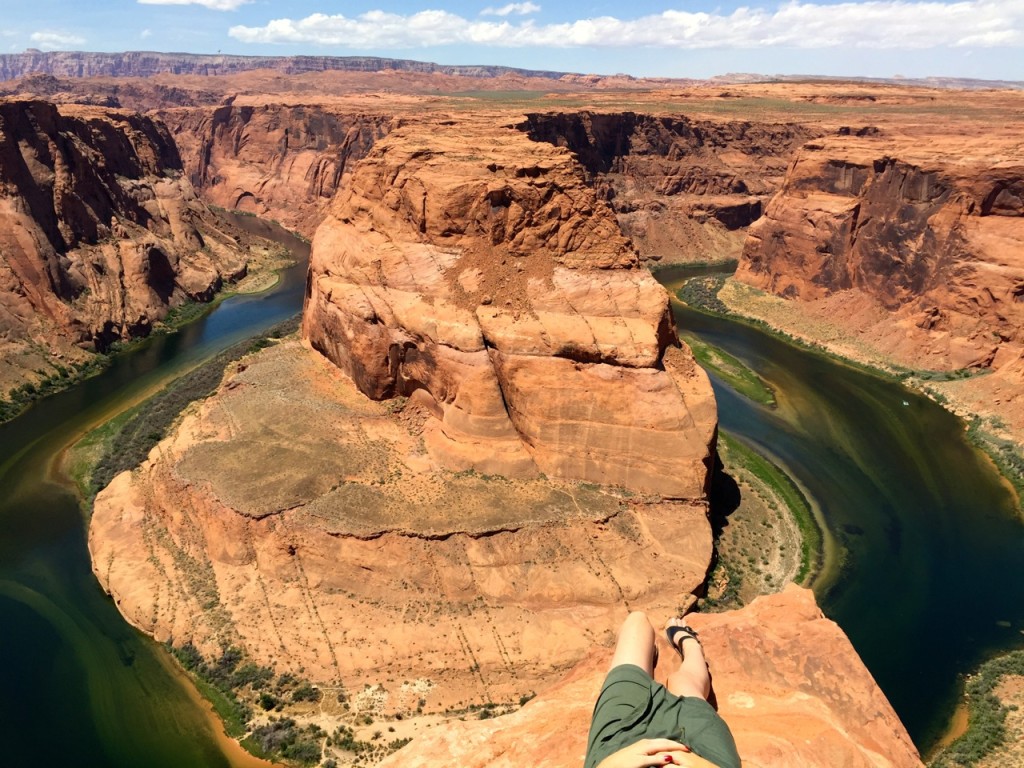 How to Visit Horseshoe Bend Arizona
To get here, you are likely to be driving North from the South Rim of the Grand Canyon or South from the North Rim. It is quite popular to stay in the nearby city of Page, but if you're looking for accommodation beyond a cheap motel for the night, consider staying just across the border at the humble Dreamkatchers B&B in Southern Utah.
Room prices are $130 / night or $165 / night for a private bathroom suite with king size bed, and include one of the best B&B breakfasts I am yet to encounter. The owners also have a hot tub for you to use at leisure, welcome you with a drink on arrival, and are situated just a short drive from Lake Powell – home to the Rainbow Room restaurant where you'll find much better food than anything you'll get in downtown Page. Do expect snail's pace service, but the food is good!
Once you arrive at Horseshoe bend carpark, it is around a 3/4 mile walk to the lookout point. There are no handrails, no observation deck and no entrance fees. Horseshoe bend is a natural attraction and the perfect place to take in incredible views – the way nature was intended to be enjoyed.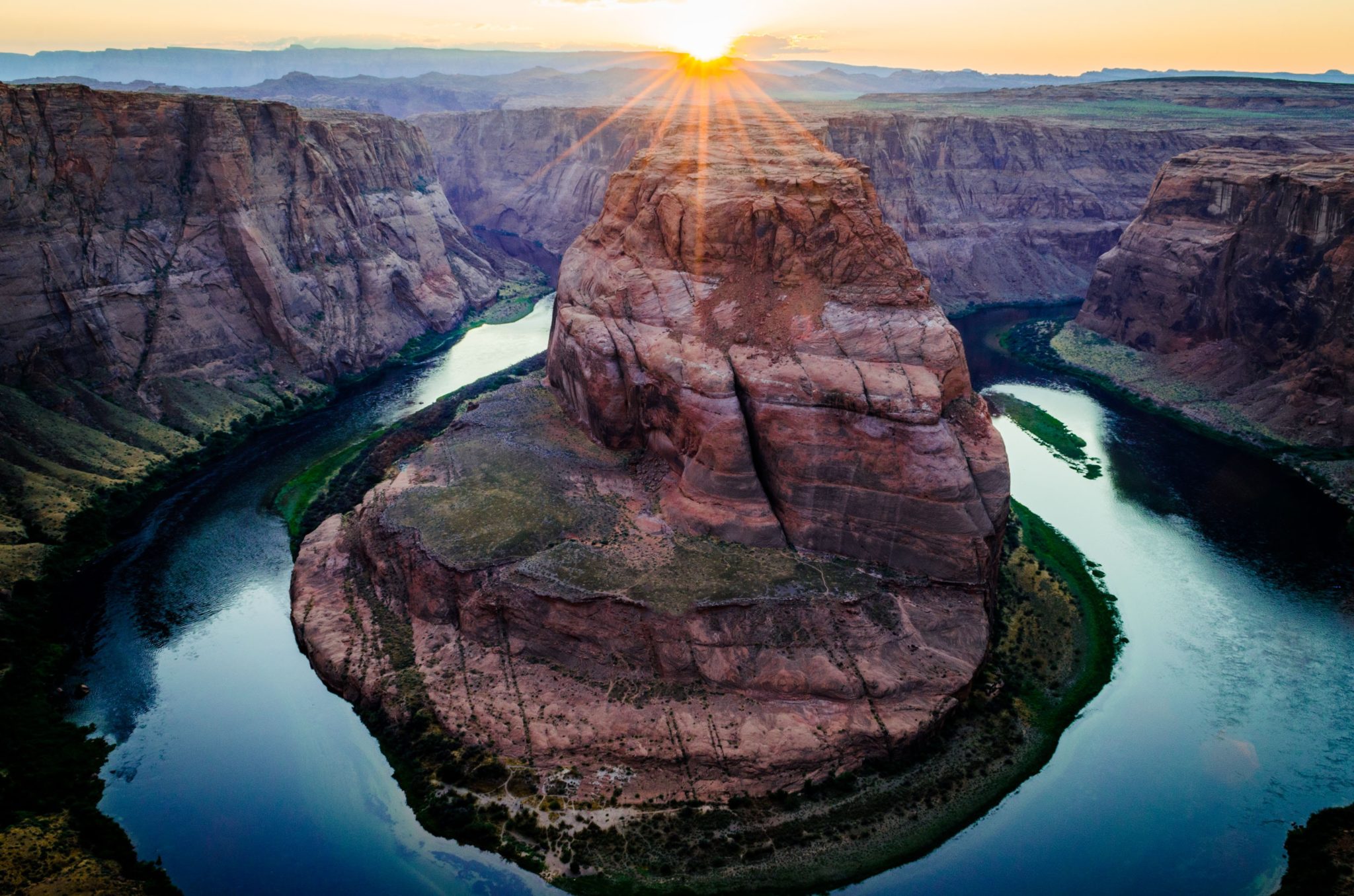 The Best Time of Day to Visit Horseshoe Bend
Photographers and enthusiasts alike should note there are only certain times of the day to visit Horseshoe Bend if you're looking for good lighting conditions. The canyon is backlit for sunset, making the best time of day to visit Horseshoe Bend in the morning. After midday the shadows make the bend and river difficult to capture and at sunset your photos will be completely backlit with the sun in your eyes.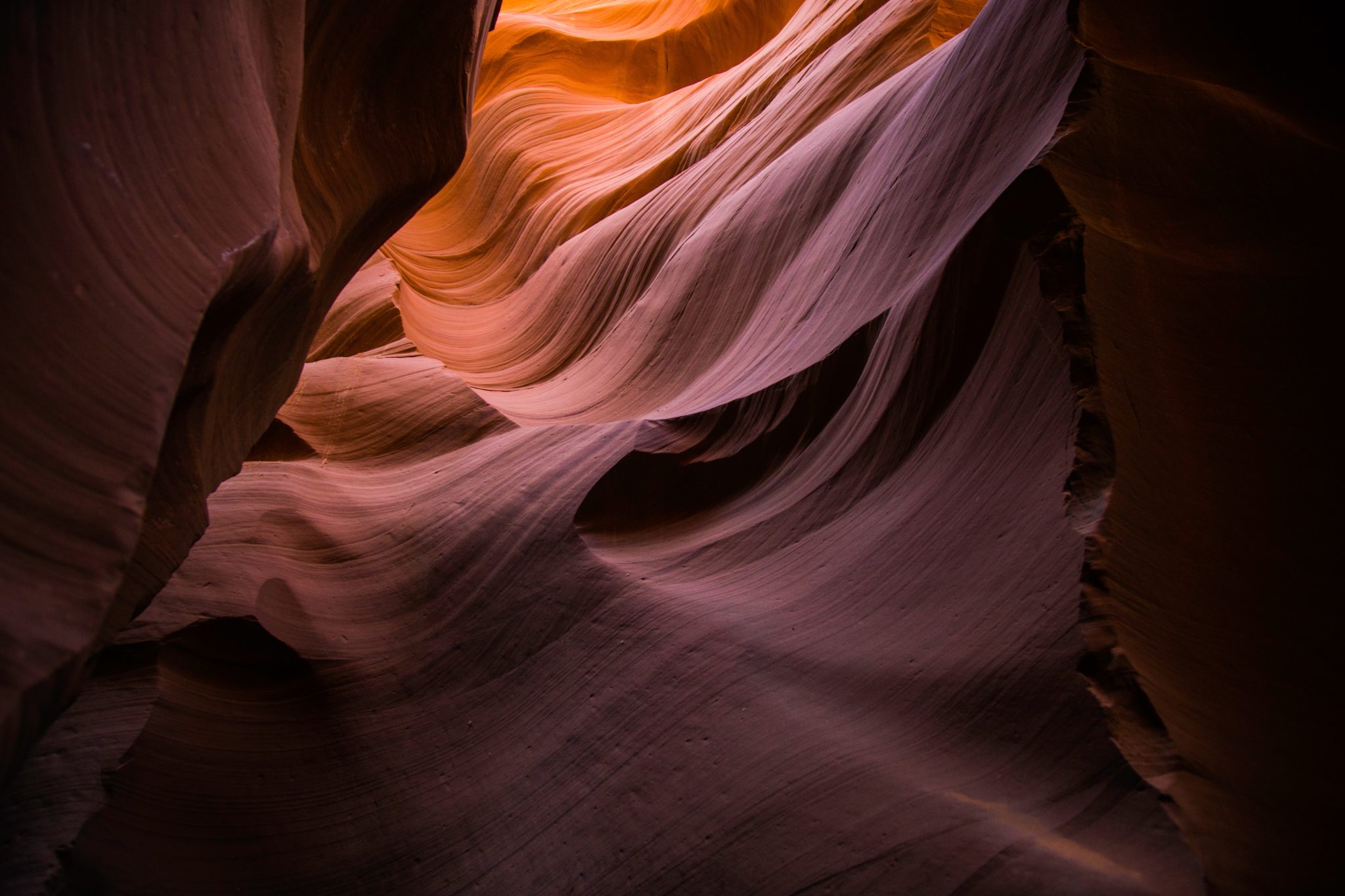 Driving from Page Arizona to Antelope Canyon
Another attraction you should consider in the North of Arizona is to make a visit to Antelope Canyon, a slot canyon in Navajo Nation. Antelope Canyon includes two separate slot canyons, referred to individually as "Upper Antelope Canyon" or "The Crack"; and "Lower Antelope Canyon" or "The Corkscrew".
It is important to note that you can not enter either lower or upper Antelope Canyon without a native Navajo guide. Therefore it is not only recommended to book a tour, but absolutely necessary.
Driving from Page Arizona to The Wave Utah
In just one hour you can drive to the border between Arizona and Utah to arrive at the starting point to hike The Wave Utah. To reach The Wave you must hike 6 hours (return), so this location is not for the faint hearted. You will need good hiking shoes, plenty of water and don't forget your camera – this is one of the most sought after photo destinations in the southwest.
Driving from Page Arizona to Zion National Park
From Page Arizona it is a 1 hour 45 minute drive to the entrance of Zion National Park, one of the most ethereal national parks in the entire country and a beautiful drive through if you are on your way to Las Vegas.
Read more of the top 10 things to see in Arizona!