I can finally say I've been to Peru. I've seen the glorious Incan ruins of Machu Picchu, I've scaled the steep stairs in the city of Cusco, and I've eaten myself into a potato-induced-coma in Lima (Peru has over 3,000 different types of potatoes). But I didn't do my research before I arrived, because all the thinking was done for me by booking a tour with Trafalgar.
However if you're doing it on your own or want to research before your tour departs, here's everything you need to know!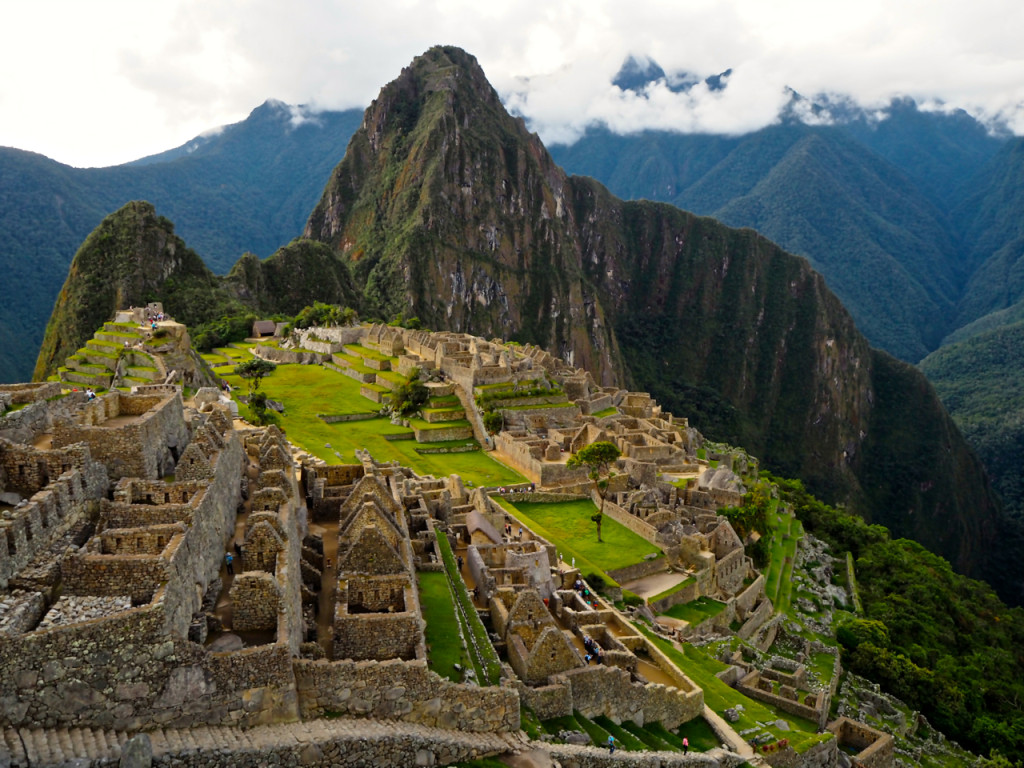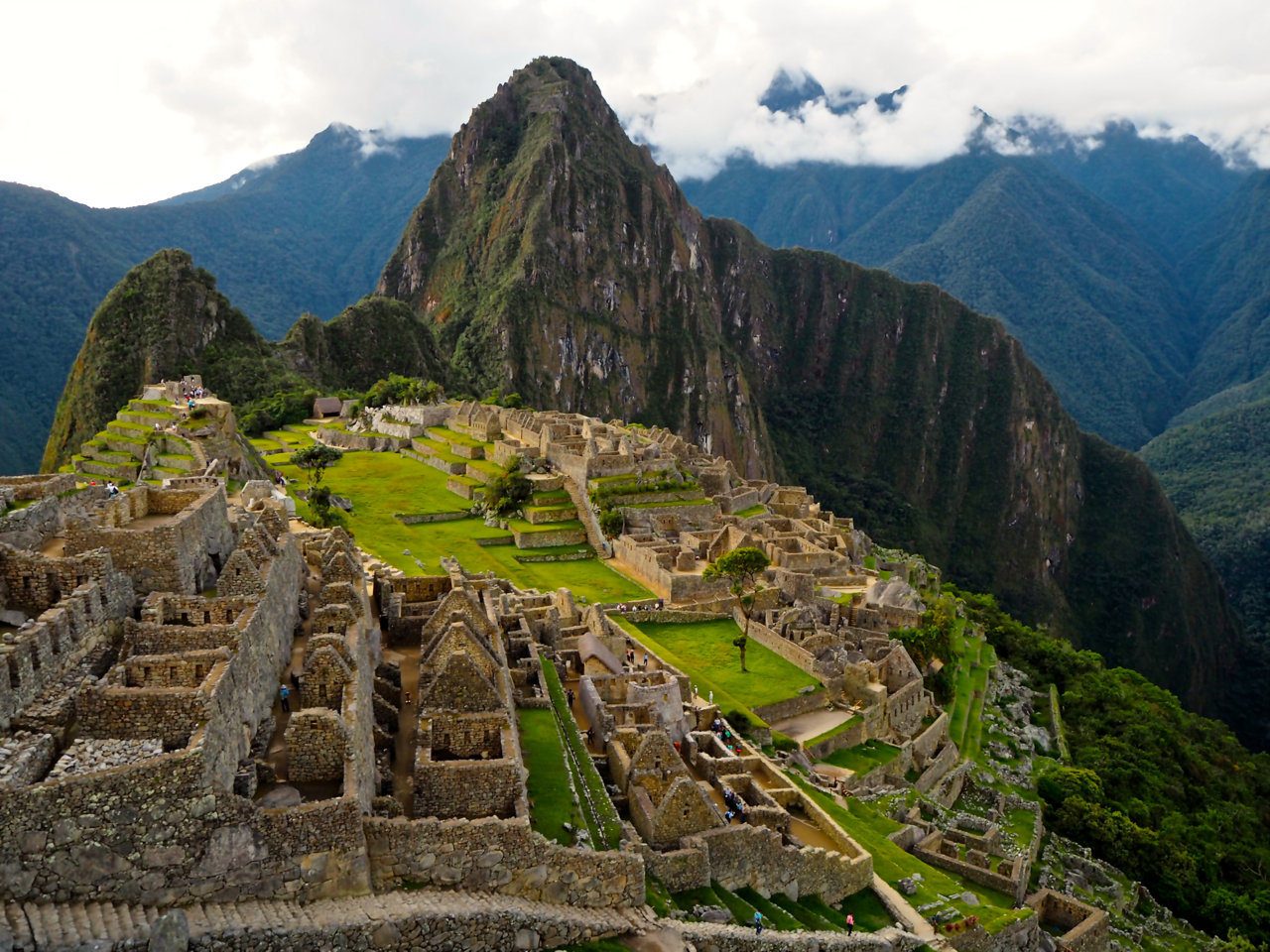 Visiting Peru for the First Time
When to Go
Though travellers visit Peru year-round, the best (and most popular) time of year to visit is the dry season, which runs from May-October. If you plan to visit Peru during this time and wish to hike (there are some great day hikes aside from the 4 day Inca Trek), be sure to book in advance as permits book out 6 months in advance.
Where to Go: Lima, Cusco, Sacred Valley, Machu Picchu
You might have heard from other travellers that Lima isn't worth visiting. Sure, Lima is not as impressive as Rio de Janeiro or as charming as the European streets of Buenos Aires, but it certainly has enough charm to keep you busy for a couple of days. The food alone is reason enough to visit as Lima is the gastronomic capital of South America! Regardless, you'll be passing through Lima in transit so why not stay a couple nights to rest before your adventure in the Andes.
After Lima, you'll catch a flight to Cusco, the region in which you will find the renowned Machu Picchu – Peru's biggest draw card for international tourism. While most travellers choose to stay here overnight upon arrival (as it is cheaper to stay in Cusco than the hotels nearer to Machu Picchu), it is a long day if you choose to visit Machu Picchu by train in just one day. Besides, you will have to leave Machu Picchu to return to Cusco on the train before 4pm, of which is the perfect time to take photos because most of the tourists have gone (be aware that Machu Picchu closes at 5pm – so you have an hour to yourself for photos).
Then there's the Sacred Valley to consider, which has many great points of interest to stop along the route to Machu Picchu. If you decide to journey by bus (as I did with the tour group) or by car, there are many great places to stop to view Llamas, traditional handicrafts, and exceptional views.
A note on Altitude
If you're worried about altitude — don't be. Most people are fine and do not feel the effects of altitude at all, especially if you drink plenty of water. If you do start to feel dizzy or short of breath, a great solution is to sip coca tea throughout the day (it is served everywhere).
To alleviate symptoms further, eat lights meals, avoid cigarettes and alcohol, and eat a few hours before bed to allow for digestion.
A note on Health (water, bugs, etc.)
The most obvious tip: drink plenty of water. How much is plenty? At least 2-3 bottles per day.
Never drink the tap water – don't even risk brushing your teeth, especially in the Andes.
Bring sunblock, the UV rays are strong – especially up at Machu Picchu!
Bring bug spray – you'll thank me later. Machu Picchu is crawling with little flies.
Avoid street food and instead opt for decent restaurants – where you can still sample great regional cuisine.
A note on Food
Back to the food – what should you try in Peru!?
Being a vegetarian, I couldn't try a lot of the local delicacies. I could however sample a little potato here and there (there are over 3,000+ different types in Peru), as well as sampling chicha, a regional drink in cusco made of corn. You might also like to try Pisco Sours in Peru, and if you have a sweet tooth grab an alfajor on-the-go.
For the meat lovers, local delicacies include ceviche and cuy (aka guinea pig).
A note on Safety
Safety is hit and miss in Peru – but just like anywhere else in the world, you should always take precautions. To be safe, do the following:
Leave your valuables in your hotel safe
Beware of overly friendly locals – especially in Miraflores, Lima and Cusco.
Ask your concierge where to exchange money or which ATMs to look out for.
Money & Tipping
People often ask what currency you may use in Peru, to which there are two answers. The local currency is Peruvian sol, which is accepted everywhere. You can use US dollars at many vendors' stalls, but only in small ($1, $5, $10) denominations in good condition. It is better to get some local currency out at the beginning or before your trip. Credit cards accepted: Mastercard and Visa, though many will not. Safer to grab some cash.
Thanks to Trafalgar Travel for arranging my visit to Peru – I took the 8 day Highlights of Peru Tour.