Visiting historical sites around the world has been one of my greatest pleasures from travelling. Being fond of world history (particularly European history), I have always thoroughly enjoyed the chance to feel as if I have walked through a time machine, and stepped out in another life, another world, another existence. Such is the case when you visit the great temples of Southeast Asia. Even more so than my trips to European countries, as I was not stepping back only hundreds of years, but all the way back to 802 AD. Unfathomable.
Angkor Wat was built by the Khmer empire, and was once the seat that ruled much of Southeast Asia. This ancient city is now one of the most visited UNESCO World Heritage Sites in the world, attracting more than 2 million visitors per year.
My Visit to the Angkor Wat Temples
My visit to the Angkor Wat Temples was during the wet season (June-November), which had both pros and cons. First of all, there were far less tourists in Siem Reap (the city of which you base yourself to visit the temples)… so that was a bonus. But of course on the con side, it meant that there was often rain… and lots of it!
On the day we visited the temples (I was travelling solo and joined a travel group), there was rain on and off. This allowed for some great photos and some not-so-great photos. But alas, there were photos!
Another down side to the wet season is the fact that you have less a chance of capturing one of 'those' sunrises (the kind where the sky lights up and puts on a show for the photography enthusiasts). Unfortunately I so happened to stumble on an off day – with both rain and no colourful sky – but in the spirit of optimism, carried on to grab some photos anyway!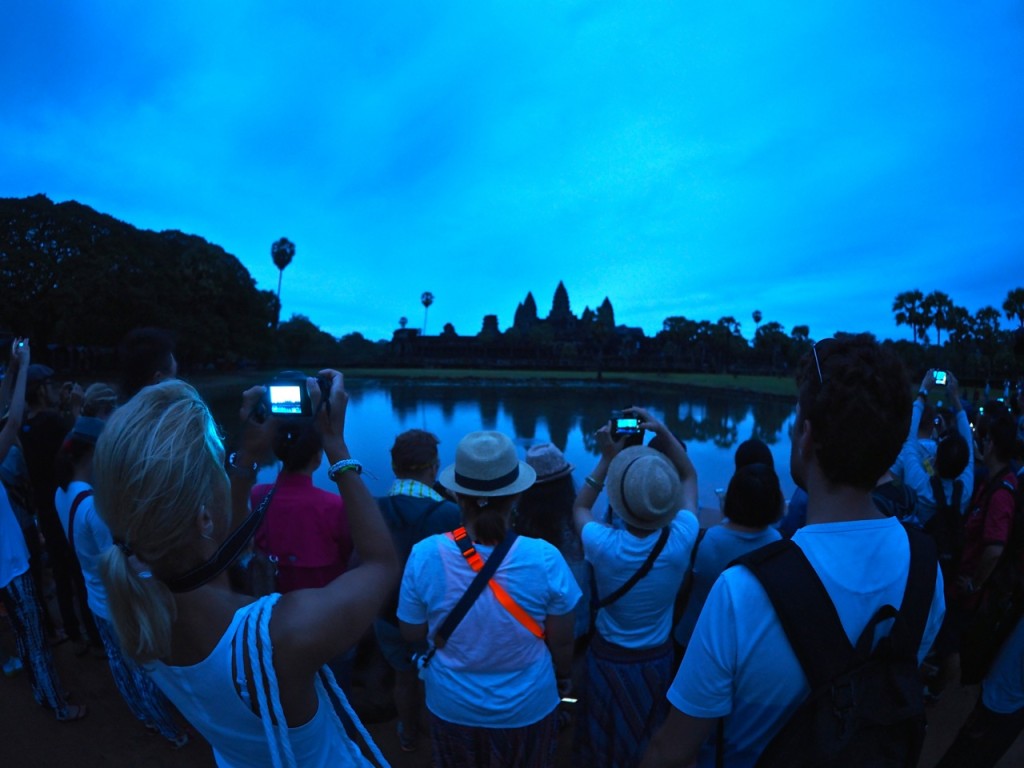 Helpful Hints…
It should go without saying as it is a general rule for all major tourist attractions, but be sure to arrive at the Angkor Wat Temples early (between 4.30-5.30am) in order to grab those sunrise photos. You will be joined by many other travellers from all around the world all hoping to grab that same shot, so the earlier you arrive the better chance you have of grabbing a front row seat.
When you arrive, you will need to purchase an entry permit or "Temple Pass", which is valid for all of the Angkor temples in the area. These passes are priced at $20 USD for one day, $40 USD for three days, and $60 USD for 7 days. The only people who do not need to pay are Cambodians or those related to a Cambodian.
If you're also interested in seeing the sunset, your temples pass begins at 5:00pm the evening before the day you visit – so consider making time for that!
As far as photography goes, here are some professional tips for photographing a sunrise that I found really helpful. The only thing was that I didn't have a tripod with me – nor would I have been able to wade my way to the front in order to get the perfect shot. So, I had to make do!
For my photos throughout the day I used both my Olympus PEN E-PL7 and my newer addition: an Olympus OM-D E-M5 Mark II. On the latter, I was also testing out my fisheye lens (which you can see throughout the shots). I really loved the end result and can say with certainty that this is just the beginning of fisheye photos you will see on the blog!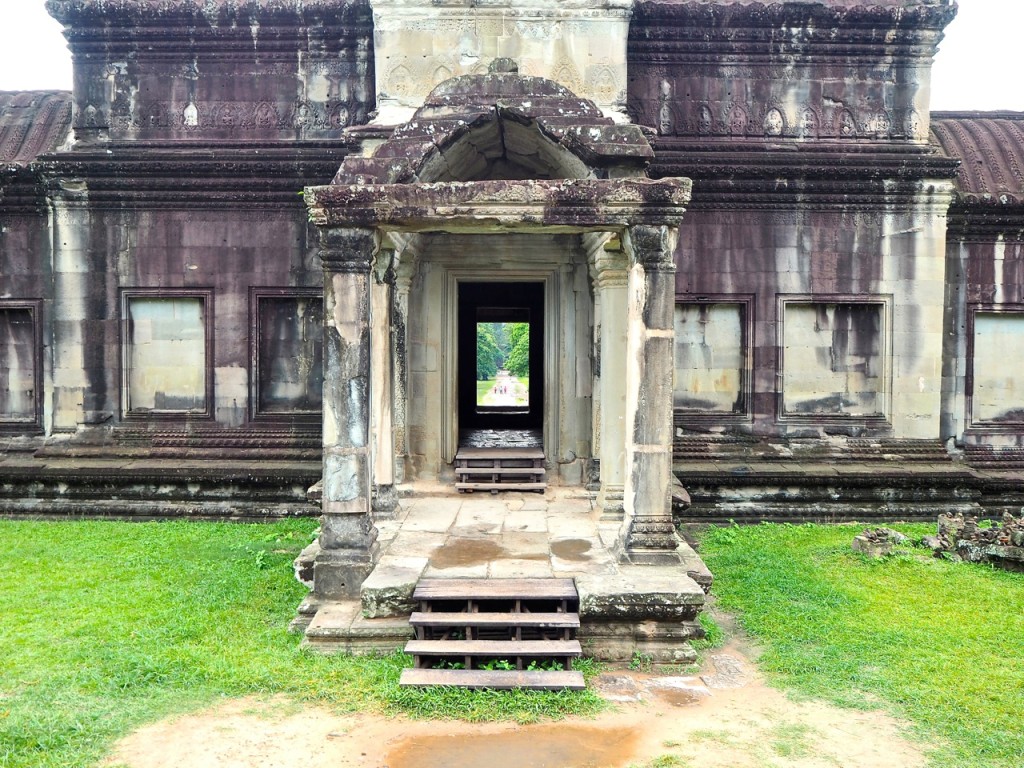 The Various Temples of Angkor Wat
Angkor Wat
As the largest religious monument in the entire world, it is little wonder the Angkor Wat temple itself is the most visited of the temples and most photographed. Originally constructed as a Hindu temple by the Khmer Empire, Angkor Wat temple eventually became a Buddhist temple by the 12th Century. Around the complex you will find endless bas-reliefs (2,600 feet to be exact), depicting the famous battles and scenes from battles. To get a more in-depth experience and walk away feeling educated, consider booking a guide for the day if you aren't travelling as part of a tour.
The Bayon
The Bayon temple stands in the centre of Angkor Thom and was built by Jayavarman VII. This is the temple where you will find many statues of faces, which are a favourite among photographers.
Ta Prohm
Ta Prohm is the temple that is still entirely covered by the jungle, representing what it must have been like to re-discover the ancient temples back in the 19th Century. If you're looking for those tree roots-over-ancient-temples photos, look no further! This is also a great look at the Cambodian wilderness.
Elephant Terrace
Literally as it sounds, a 1000 foot terrace of elephants. Be aware, this is a favourite among the snap-happy tourists!
If you're not templed out yet, see also: Preah Khan, Banteay Srei, East Mebon, Pre Rup, Preah Ko, Srah Srang, Ta Som, Baksei Chamkrong, and Terrace of the Leper King.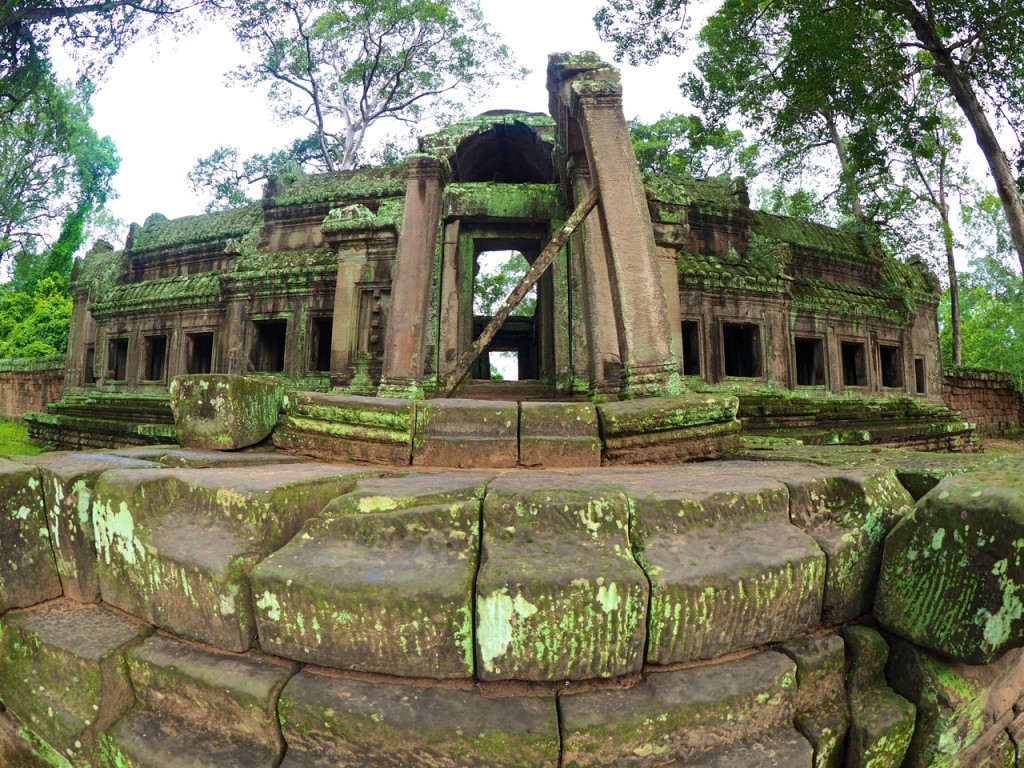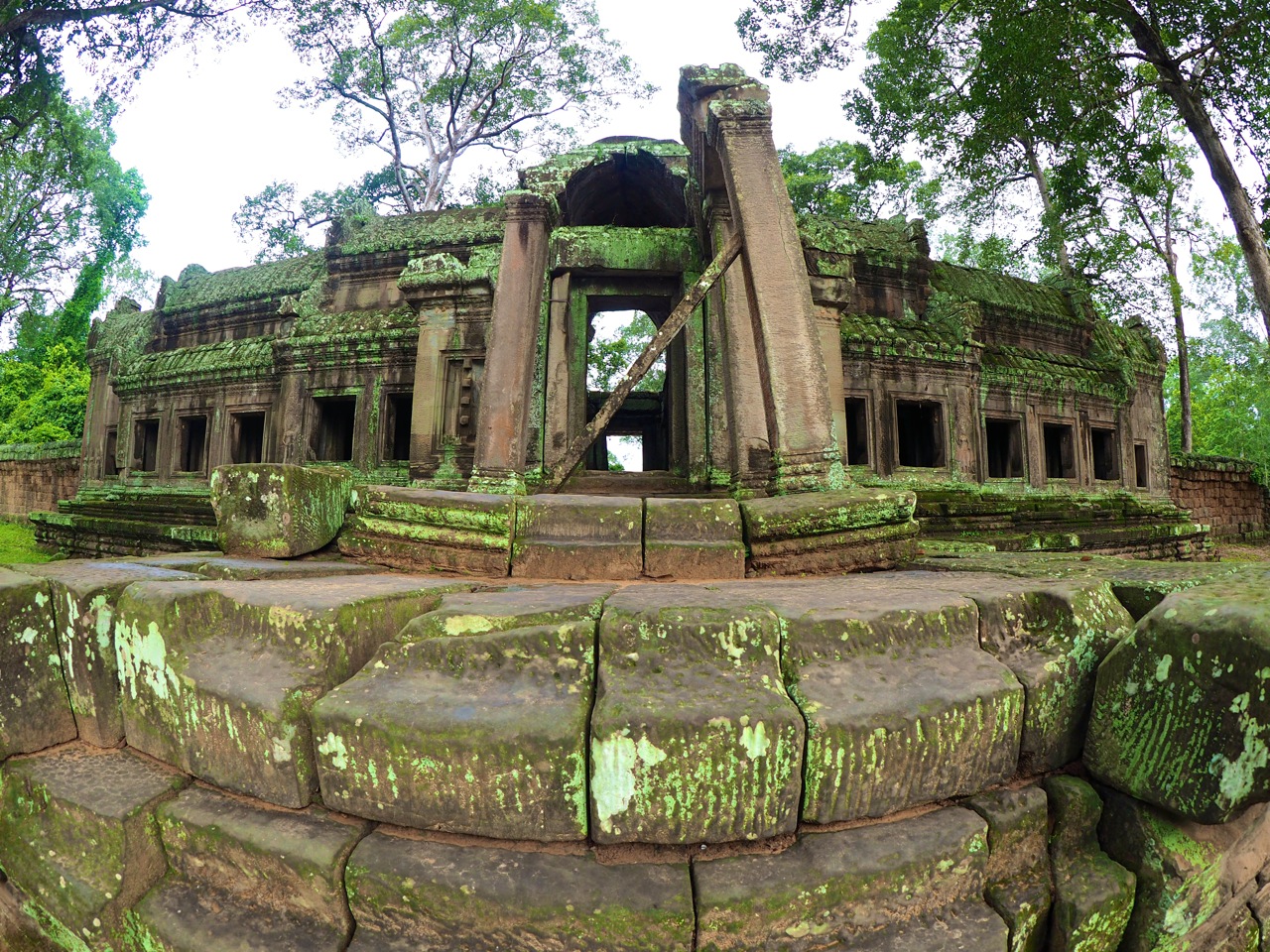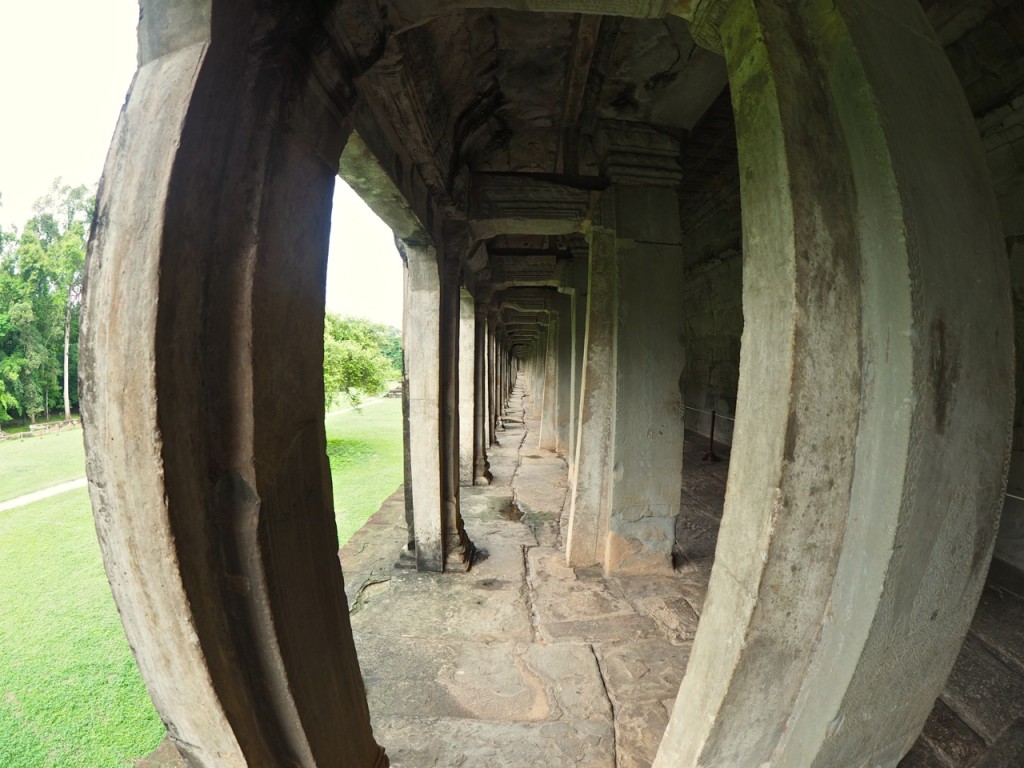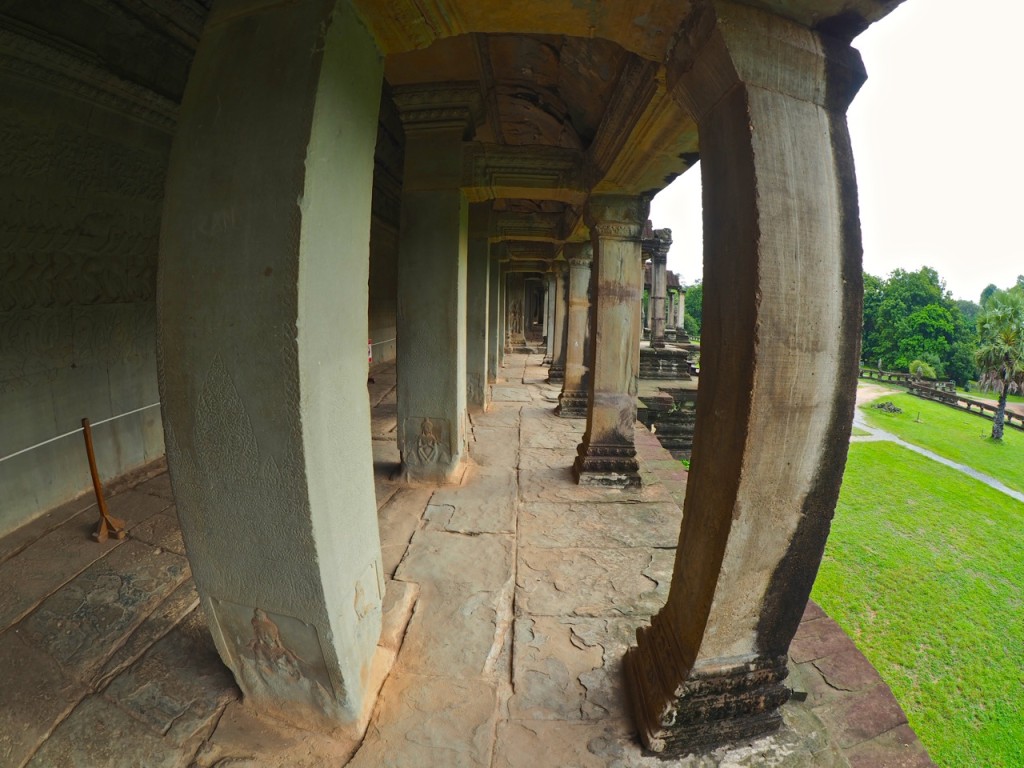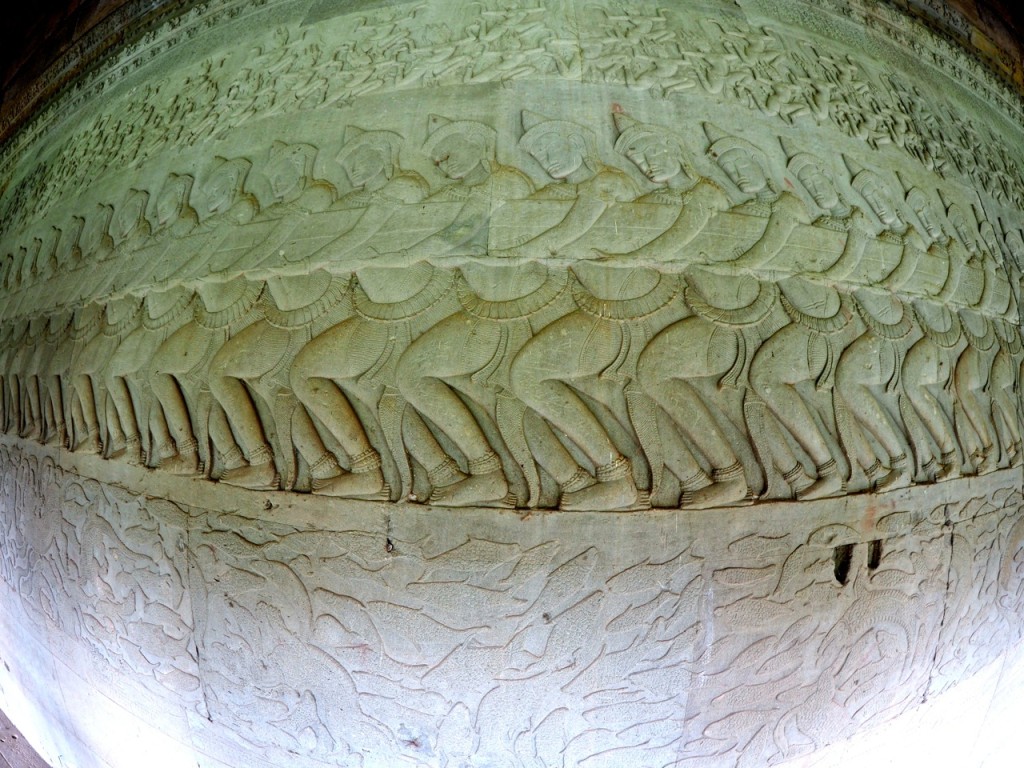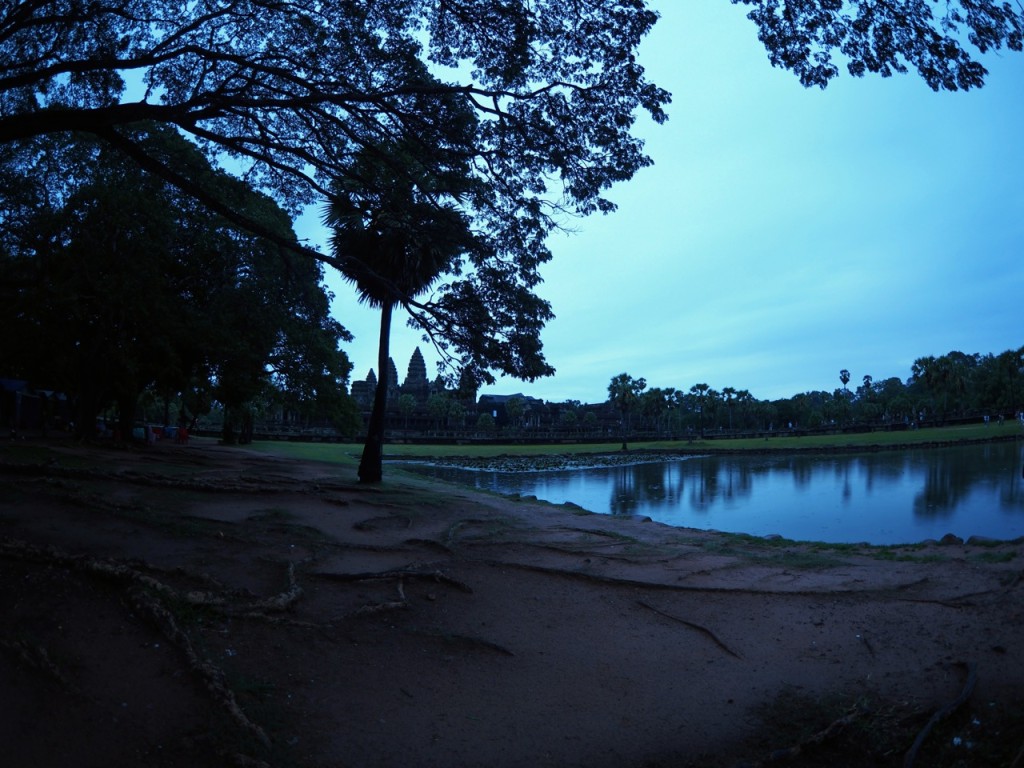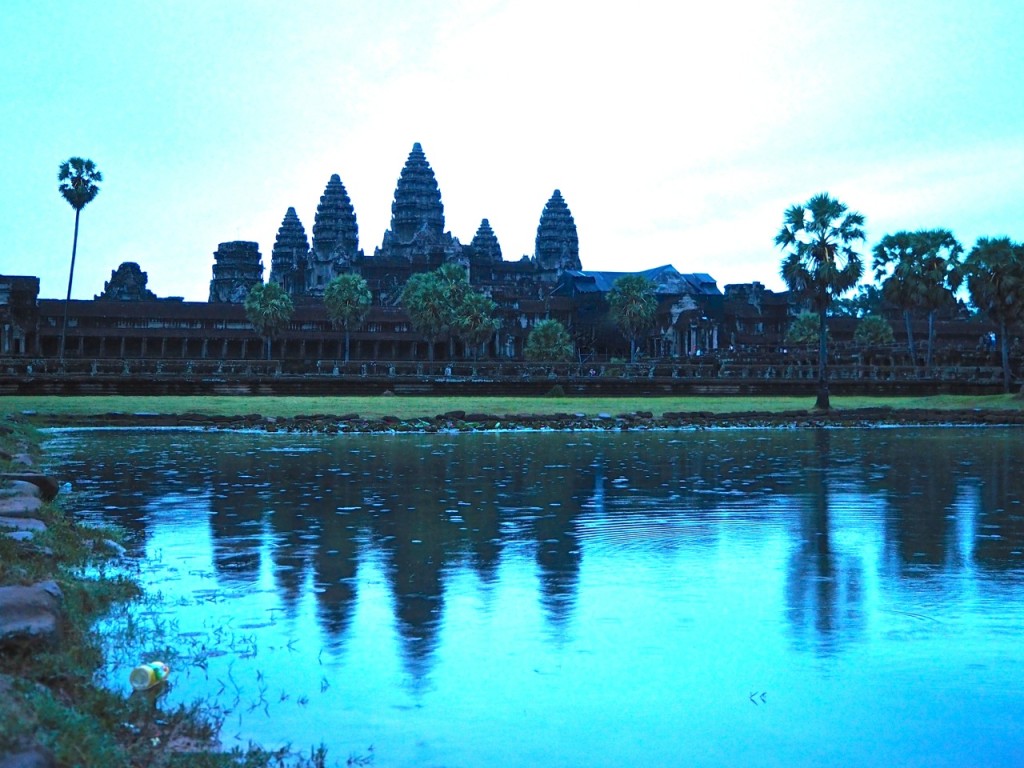 World of Wanderlust visited Cambodia as a guest of Intrepid Travel and ASEAN(Association of South East Asian Nations).