Situated in Southern Utah, Zion National Park is one of the USA's most stunning parks to visit. You can drive through the park and feel its' beauty at every turn, or if time is on your side there are a range of hikes and trails to get stunning views of the park. Here's a quick guide to Zion National Park to help make your visit a memorable one…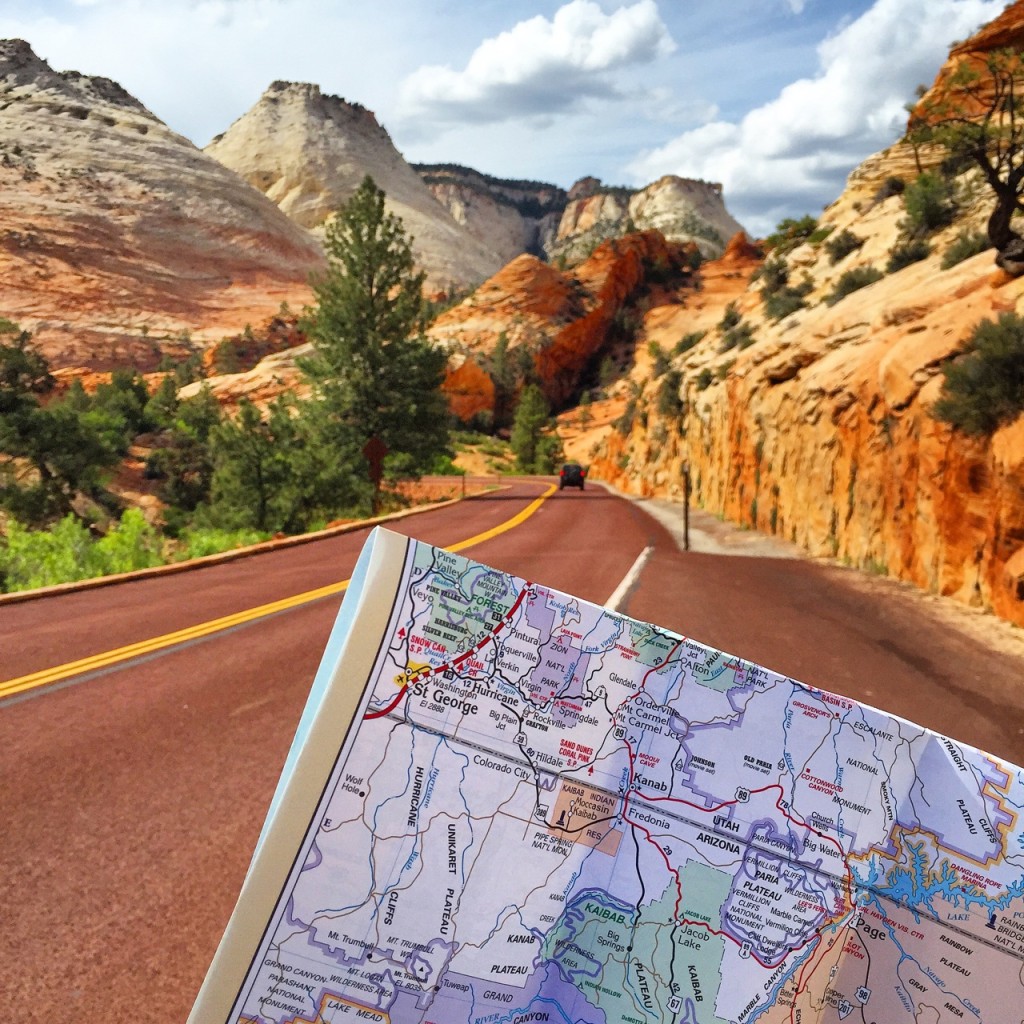 Visiting Zion National Park
The walls of Zion are a results of a million years of flowing water through Navajo sandstone. What remains today is a spectacular display of raw nature, with a blend of white and red rock, lively flora and fauna, and a unique chance to view a canyon from below (as opposed to its' more famous counterpart, the Grand Canyon, which is viewed from above).
How to Experience Zion
There are a range of ways to best experience Zion depending on your preferences and time constraints. Here are the best few –
Scenic Drive
The most popular way to experience Zion is on a scenic drive through the park. This is also the quickest way to experience the park, so if time is not on your side, fear not! You can still get a great overview of the park this way. If you're travelling between Las Vegas and Page (or vice versa), this is merely a 1 hour detour and certainly worth the extra effort.
Hiking/Trails
There are some great trails inside Zion National Park. The most popular is the 5.5 mile hike to Angels Landing. This hike is somewhat challenging but the views over the park are incredibly worth your while.
Flora/Fauna
If you're prone to wander, you will undoubtedly encounter some of Zion's diverse flora and fauna. The park is home to elk, coyotes, rattle snakes, porcupines, and (very rarely seen) black bear among many others. There are roughly 900 species of plant life inside the park – the largest selection in all of the state.
The park is open all year, but the main season to visit is March – October.