Walking the Three Capes Track in Tasmania is about as special as coastal walks come. Having walked a few tracks in the past couple of years (The Overland Track being another Tasmanian walk I've thoroughly enjoyed), i can decidedly say that this track is a great walk for beginners looking to commence their wilderness journey in Tasmania. If you do make your way down to Tassie to enjoy the walk, be sure to allow for a few days at the beginning of your walk to explore the South, followed by a few days following the walk to explore the East Coast en route to Launceston… and before you know it, you've seen much of what Tassie has to offer!
Know Before you Go:
Lets start with the basics: the Three Capes Track is a 4 day/3 nights hike in the South of Tasmania, totalling 46 kilometres in length. The walk is graded "Easy-moderate" which at first seems a little too generous, however on day four you soon realise why the walk was graded that little bit harder than easy.
On day one you walk a short 4 kilometres to wear in the boots, as well as enjoy a stroll around Port Arthur Historic Site (included in the ticket price) and a 60-90 minute boat ride around the Southern Peninsula to start the track.
On day two you will walk 11 kilometres with only small inclines, so this is another day to take your time and enjoy the scenic coastline around you.
On day three the kilometres clock up to 17, however the walk is relatively flat all day with a few small inclines.
On day four you will walk 14 kilometres, however this is by far the hardest day of the walk with many steep stairs to climb first thing in the morning, as well as a handful more at the end of the day as you make your way out towards Cape Huay.
You'll need to pack your own food, a sleeping bag and clothes, however can rest assured most everything else will be provided. The huts offer generous cooking facilities (pots, pans etc. included), but you will need to bring your own cutlery and crockery. Toilets are provided at the huts each night as is toilet paper and a mattress on your bed — fancy!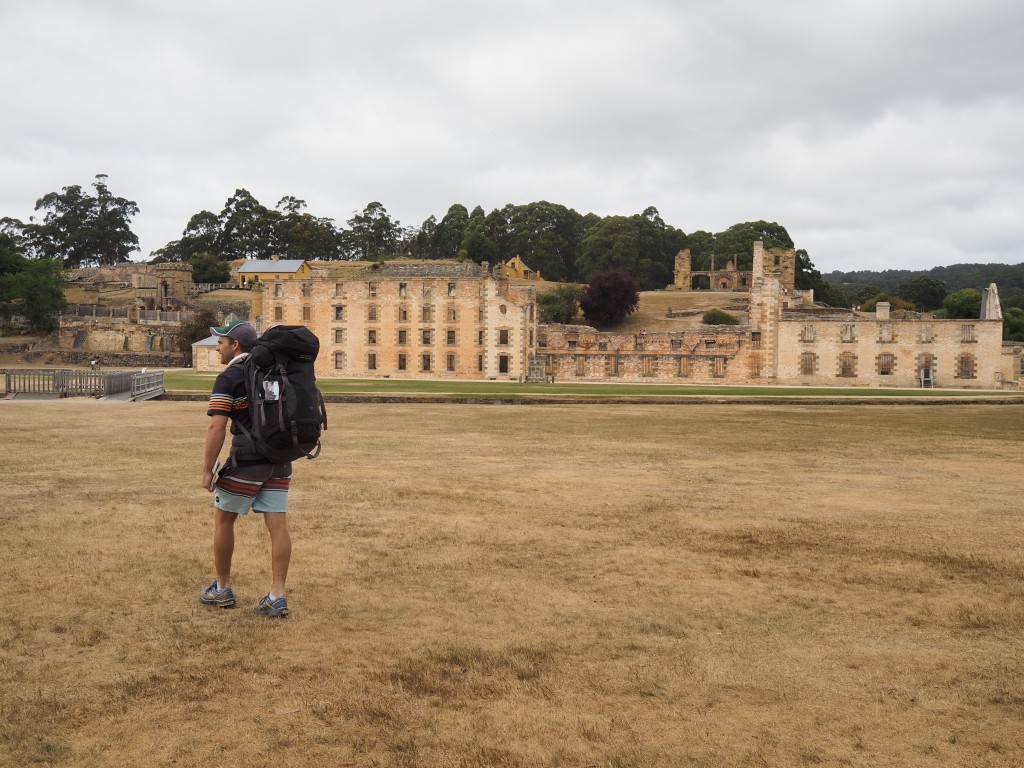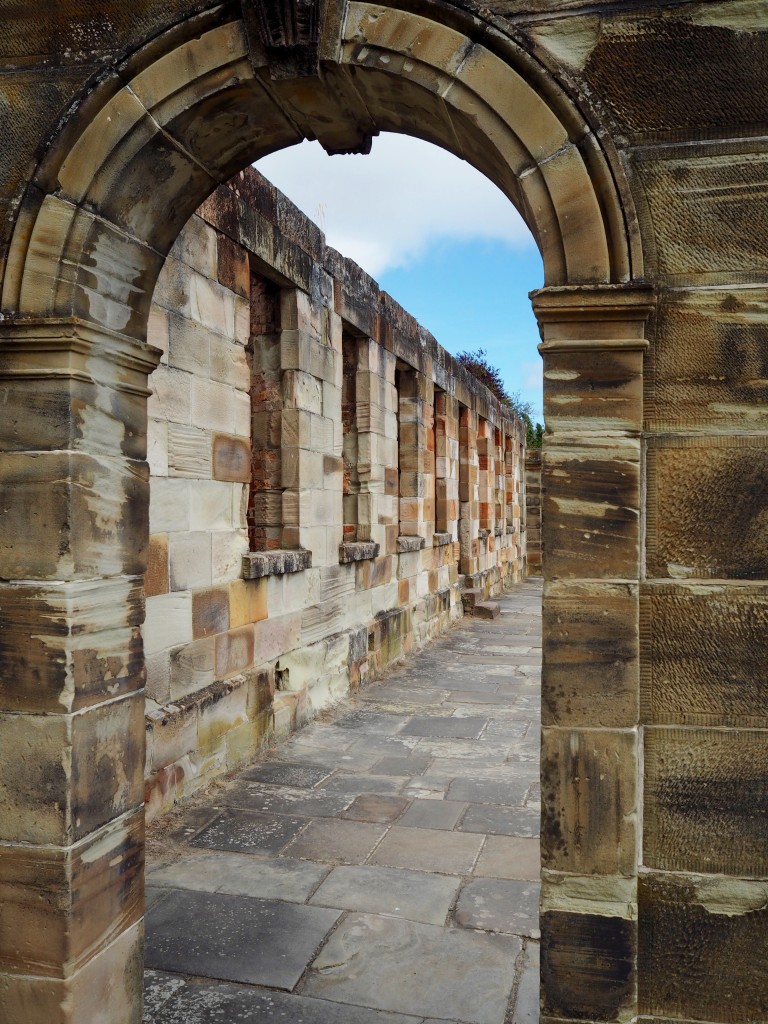 Day one: Port Arthur, a Scenic Boat Ride & Checking In
The first day is a slow one, so be sure to kick back and take the chance to swim at the start of the walk before you go anywhere — time is certainly on your side. But before you get to the start of the track, you'll be given free access to the Port Arthur Historic Site, as well as an included 60-90 minute boat ride around the Southern Peninsula.
When you make your booking you will notice two allocated time slots to commence your walk – 11.30am and 2pm. It doesn't really matter which one you opt for as you will arrive at the first nights' accommodation with plenty of sunlight, regardless of whether you take the early or late departure.
Once you've arrived at your accommodation after a gentle 4 kilometre walk to kick start the journey, your park ranger will allocate your sleeping quarters (huts are sectioned into 4-bunk bed rooms and 8-bunk bed rooms). And don't worry, you'll be placed with your friends or family if you booked with them!
The huts are extremely well equipped with cooking facilities (gas top cooking and running water), however remember that you will need to carry out everything you bring in, so pack your food with planning. There are even books and boardgames to keep you busy in the evenings and plenty of communal spaces indoors and outdoors to enjoy with your fellow walkers.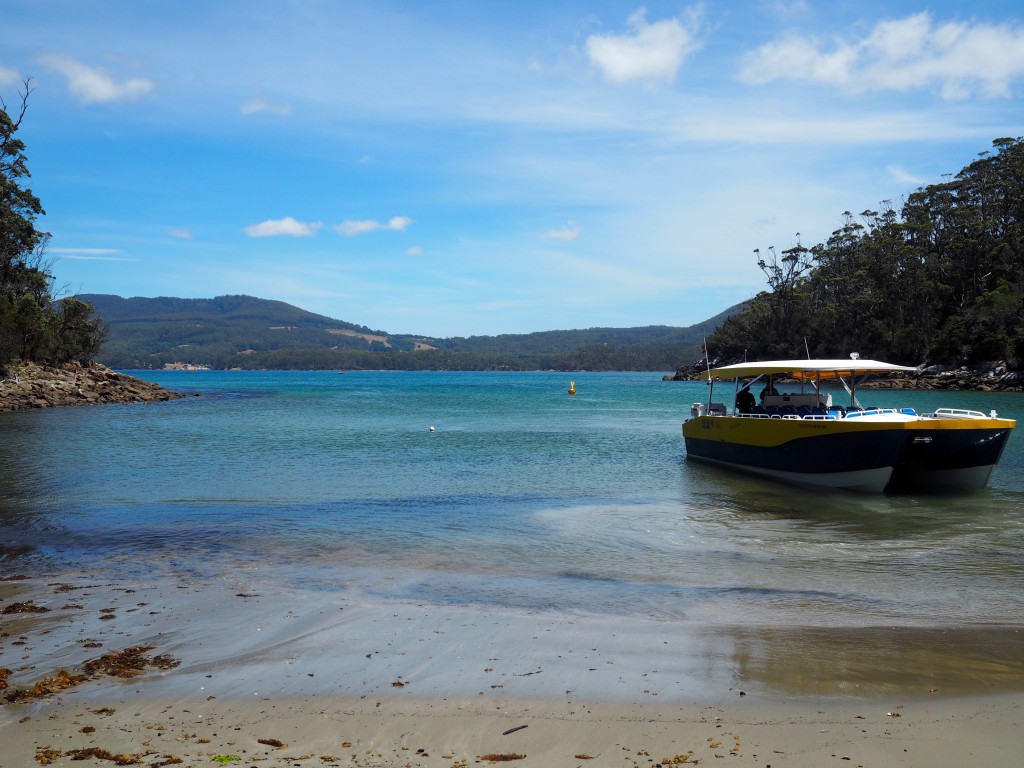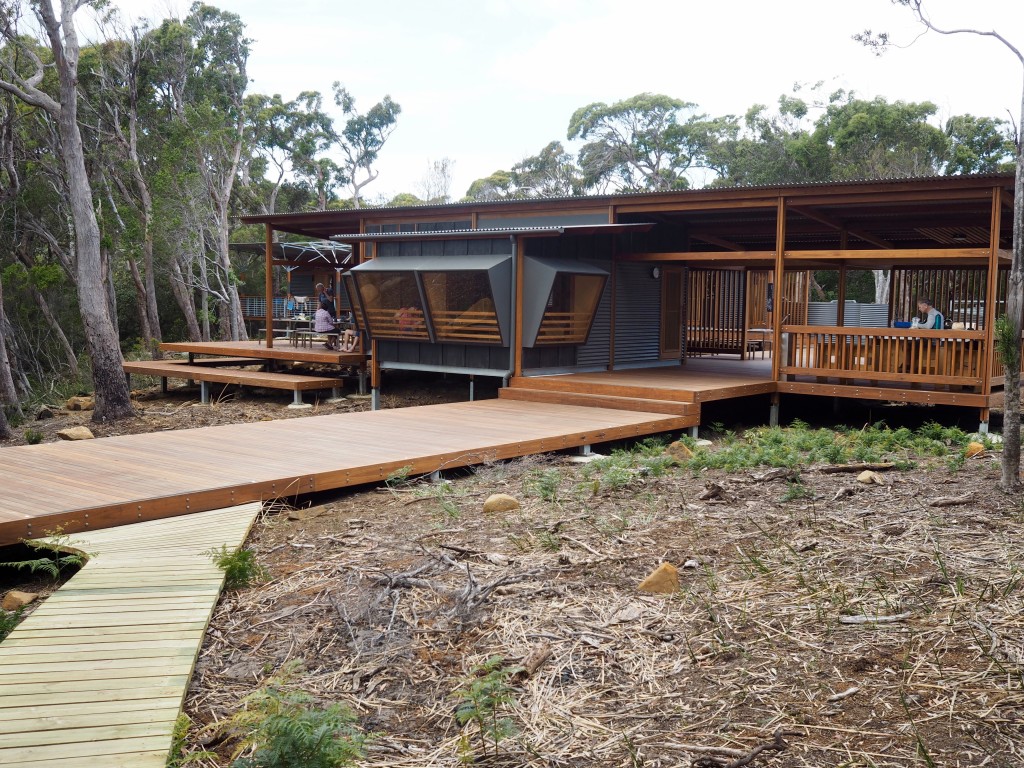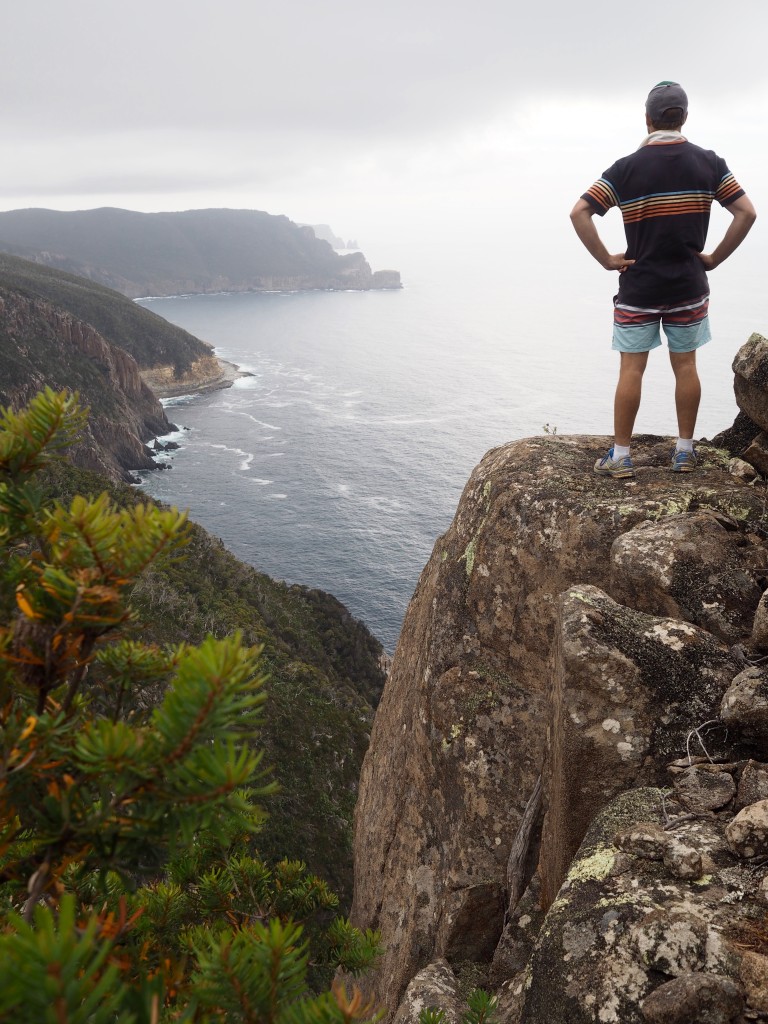 Day Two: Meet the Coastline
On day two you'll begin to see a glimpse of those iconic cliffs and coastlines you came on the walk to enjoy. Be sure to take the time to stop at each pit stop as there are plenty of great views to enjoy throughout the day and you've got plenty of time to make it to the second hut.
Should you wish, there are some additional walks to enjoy on this day – just ask the park ranger once you've arrived at hut #2 and these will be pointed out for you.
Tonight is also the one night on the track you can enjoy a (cold) shower – so be sure to make use of it! A little handy hint: boil some water in a kettle and blend a 1:3 ratio with cold water and you'll enjoy a lukewarm shower, or change the temperature as you so desire.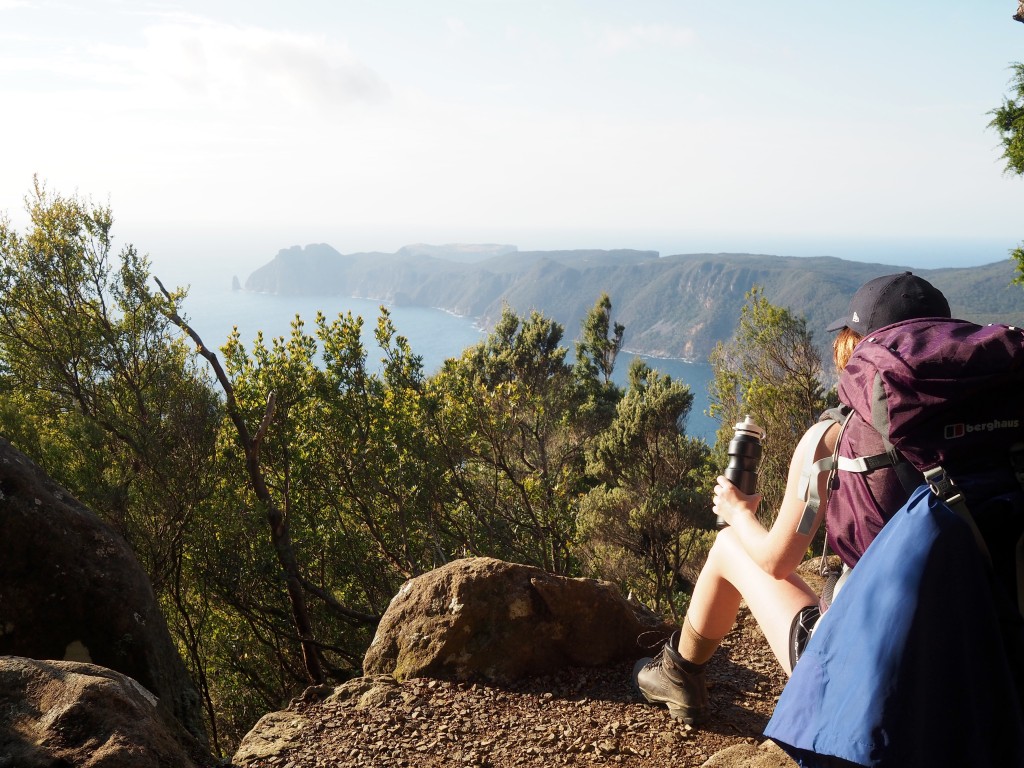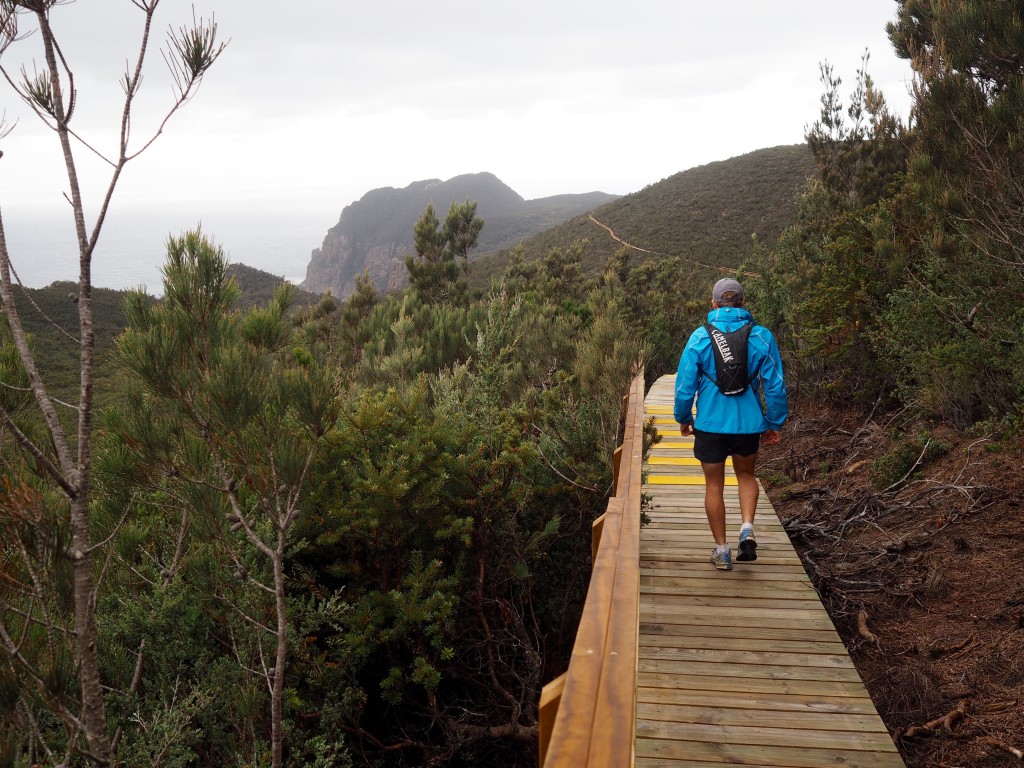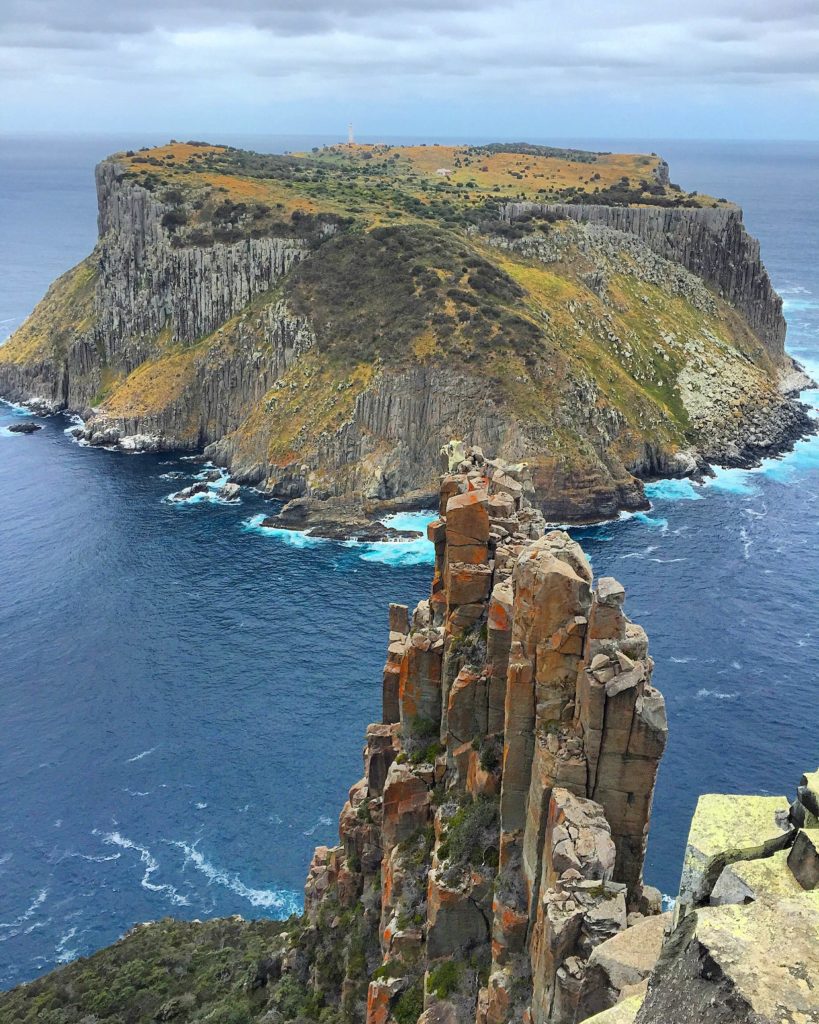 Day Three: The Blade
Day three was my personal highlight from the walk and a highlight for many who enjoy the dramatic Tasmanian coastline. Today is the longest walk of all four days, however you can walk the majority of the day without your pack (around 14kms) as you will pass back through the same hut in the afternoon around lunch time before journeying onwards to your accommodation for the evening.
Be sure to have your camera batteries charged (iphone charger USB stations are located in all of the huts) as you'll want to capture this iconic part of the track!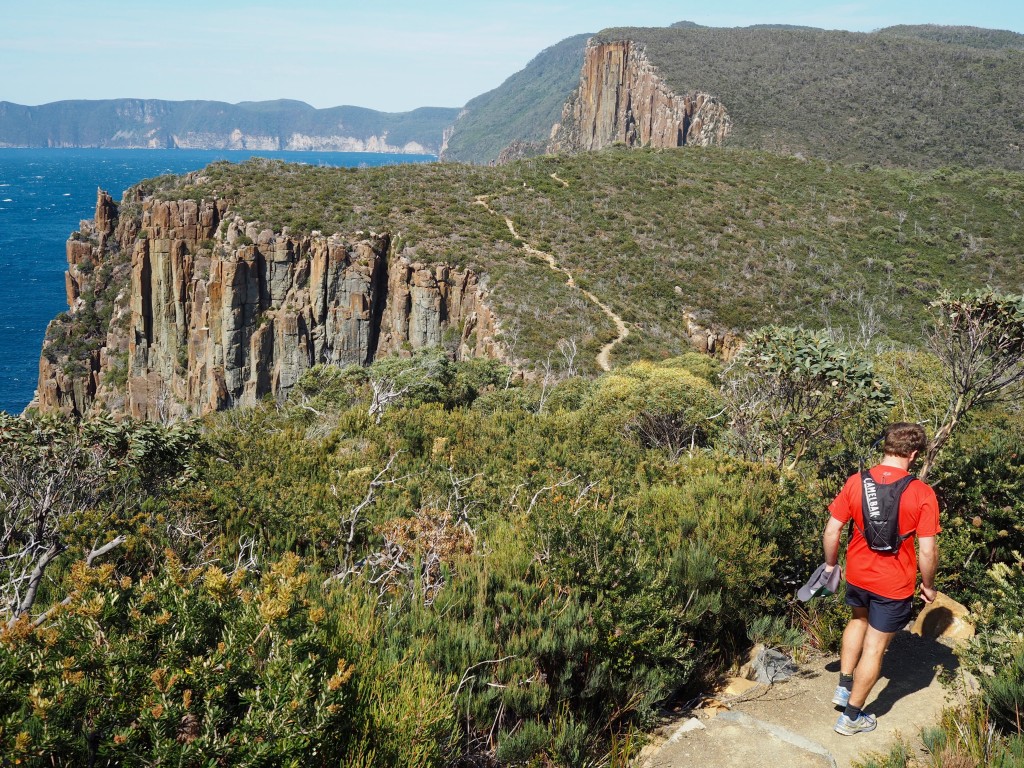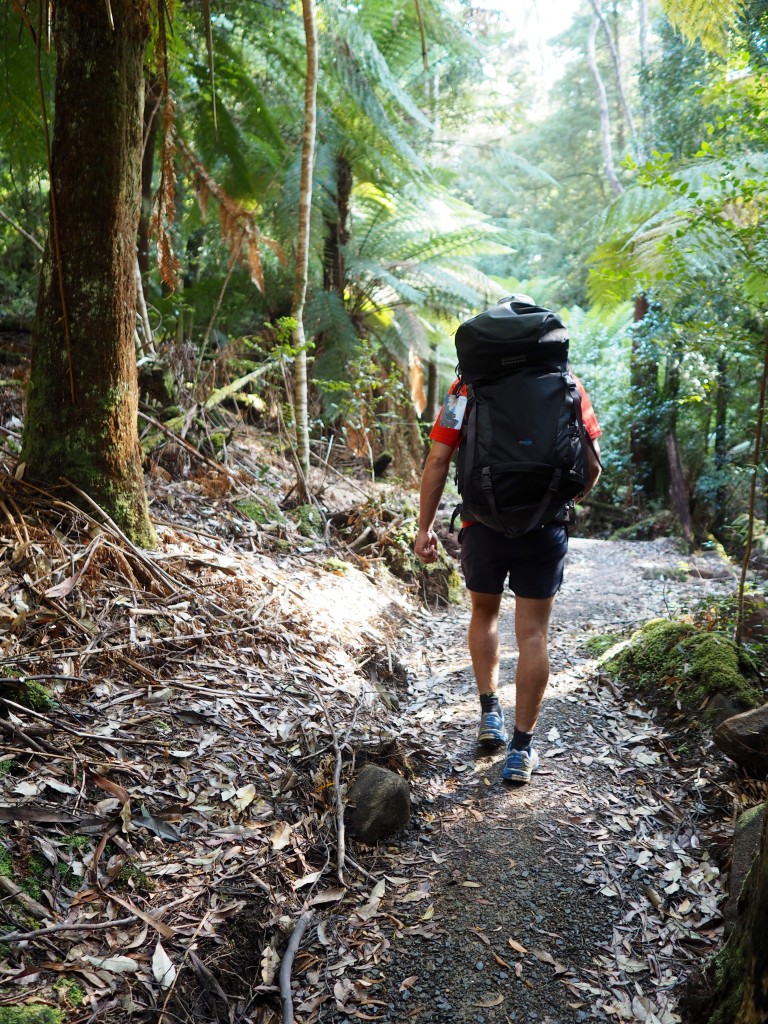 Day Four: Cape Huay & Fortescue Bay
The final day of the track is by far the hardest of all, however extremely worthwhile once you reach Fortescue Bay for a swim in the sea. When you make your booking you can choose the early 2pm bus or the later 4pm bus, with most walkers on our trip booking the earlier or sweet talking their way into an earlier departure having arrived in such good time (unless you're walking really slow or enjoy a long sleep in, opt for the early bus!)
The stairs at the beginning of today's walk feel relentless and unforgiving – but the rain forest surrounds make it all worth your while. Once at the top of the peak you can enjoy a gorgeous view of yesterday's walk, seeing Cape Pillar long in the distance as you make your way onwards to Cape Huay.
Once you reach the track junction for Cape Huay you can drop your pack once again for the two hour return walk (more realistically 1 hour return), before picking them up again to finish the walk en route to Fortescue Bay.
Once at the Bay you'll have the chance to kick off the boots (or sneakers) and run into the ocean, though remember or oceans aren't exactly warm in Tasmania! Fresh would be an appropriate description.
Price: $495 per adult
I thoroughly enjoyed the Three Capes Track and I'm sure you will too – thanks to Discover Tasmania and Parks Tasmania for making this experience possible!