Visiting the Amalfi Coast has long been on my bucket list but in the lead up to my visit I had absolutely no idea just how magical my time here would be. The area is full of beautiful towns, villages and islands to visit, with Sorrento being the biggest of these beyond Naples, which is considered to be the gateway to the Amalfi. However Sorrento is not a sleepy resort town that only comes to life in the summer, as many locals live here and the town is much more sizeable in comparison to its neighbours. Thus we chose to visit in Spring before the summer season crowds arrived to bring you this guide: How to spend a weekend in Sorrento!
Check In: Grand Hotel Excelsior Vittoria
When only the best will do, check yourself in to the Grand Hotel Excelsior Vittoria, one of the finest hotels on the Amalfi Coast and my preferred choice in Sorrento. From the minute you arrive you can feel the difference of a family run hotel that has stayed within the same family for centuries, since 1834.
The hotel is centrally located with an entrance at Piazza Tasso and an exit via a private lift directly to the port, making it effortless to catch a ferry to nearby destination such as Positano or Capri. I would highly recommend paying the extra for a seaview room as this hotel enjoys unobstructed views of the port and ocean – you can even see Naples and Ischia in the distance!
Piazza Tasso
As the centre of Sorrento you really can't miss the chance to wander through and people watch in Piazza Tasso. This square is crazy at the best of times – with locals, visitors and traffic fighting for the right of way in every direction you turn. There are a few restaurants and cafes in this area that provide a great pit stop to break up your day, sit back and people watch as the crowds pass you by.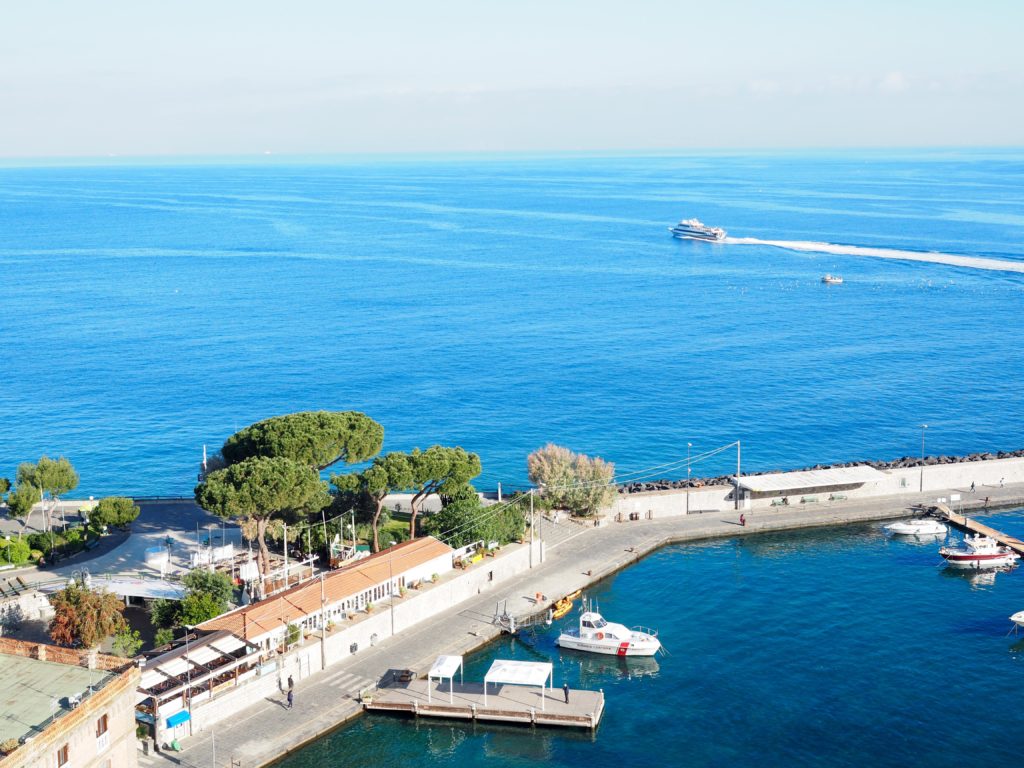 Marina Grande
Although Piazza Tasso is the centre of Sorrento, the Marina Grande might be considered just as central as this is where you will board and disembark ferries around the Amalfi Coast. Marina Grande connects you with Naples, Capri, Ischia, Positano and Amalfi. For a full timetable, see here.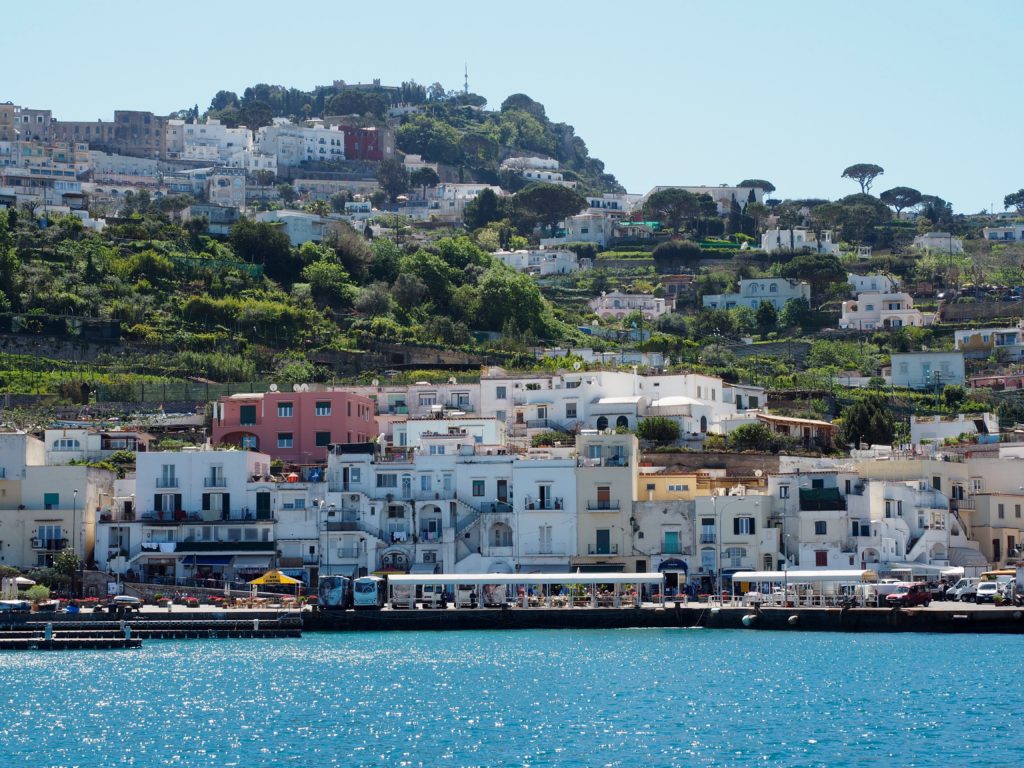 Day Trip: Visit the Island of Capri
Undeniably the most popular day trip to make from Sorrento is to catch the short, 20 minute ferry ride from Marina Grande to nearby Capri – Amalfi's most renowned holiday destination.
Prices on Capri are noticeable more expensive, both for accommodation and general expenses like a coffee, gelato, or sit down lunch. This is of course to be expected for an island location, however give you all the more reason to visit for a day from neighbouring Sorrento rather than needing to stay overnight here.
A great way to get around the island is by hiring a scooter and hitting the open road, or you can also walk to Capri Town from the ferry terminal or if mobility is an issue there are taxis (with the top down no less!) always available.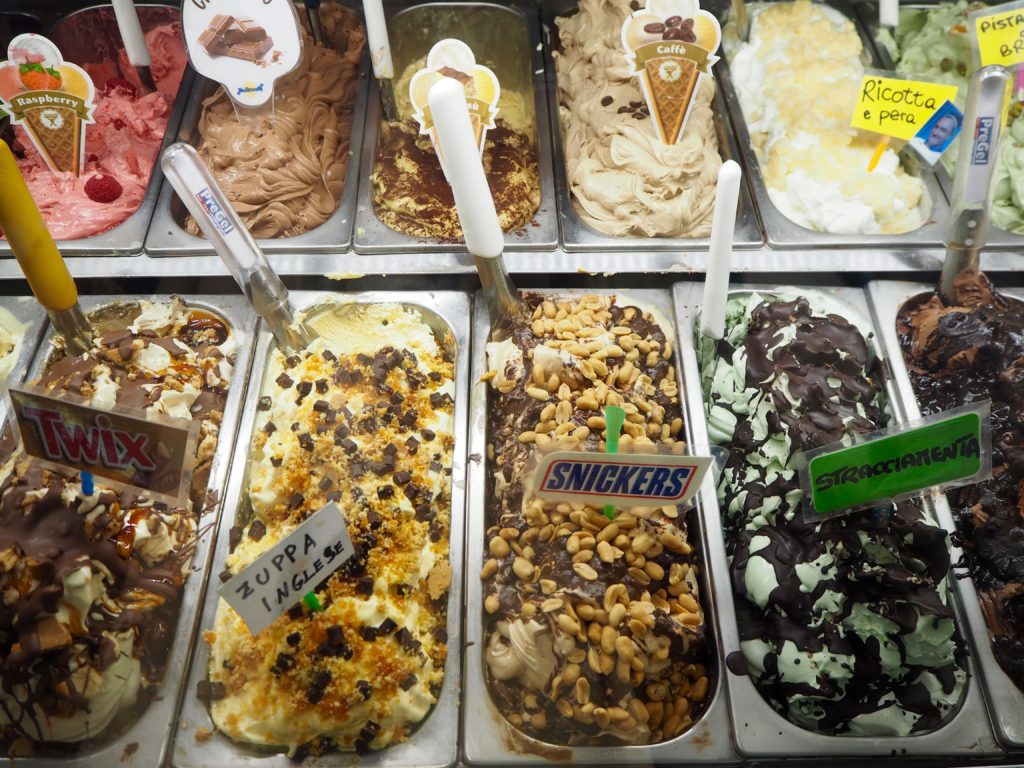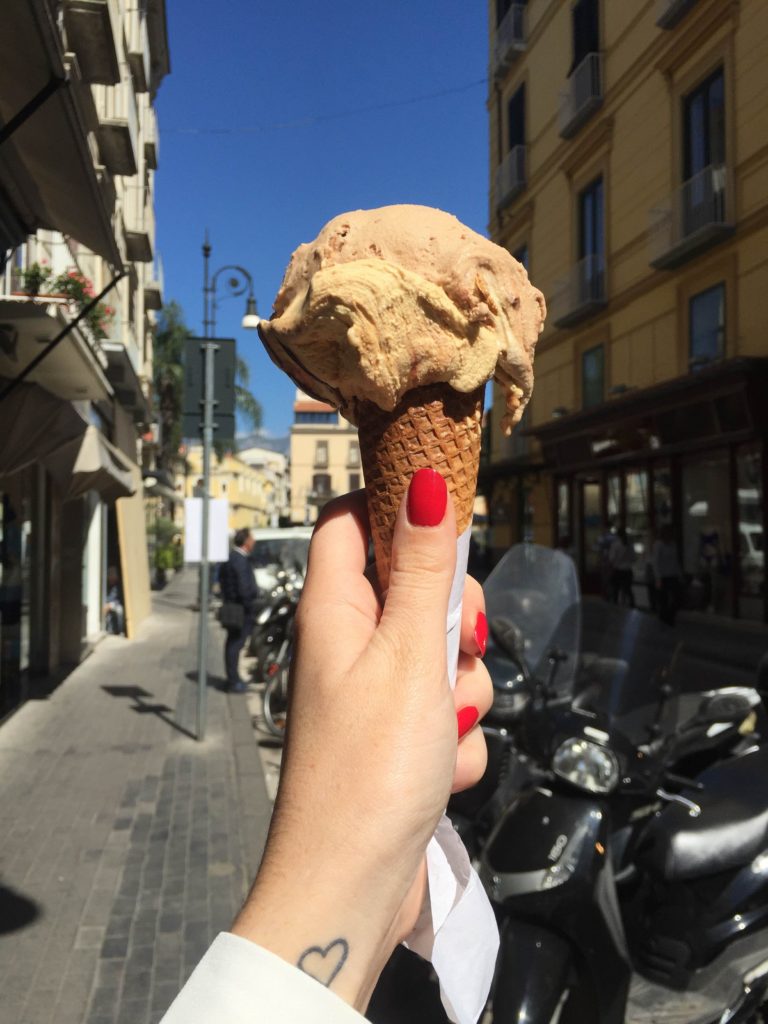 Eat: Street Food
The Italians are no stranger to eating on the go and to my delight, Sorrento was full of great street food to snack on all day whilst wandering the streets. My favourite finds were:
Primavera Gelateria
My absolute favourite gelateria in town was Primavera – home to an endless supply of delicious flavours that made me feel as if I was in some sort of gelato heaven (really – it was that good!) Flavour highlights included Snickers, Kinder Bueno, Salted Butter Caramel and Mars.
Queen's Chips
I know, I know… not very cultural but believe me when I say this street food stopover was entirely worth my while and will be worth yours, too. These were hands down the best frites I have tried in my lifetime. Cooked fresh and topped with ketchup + mayonnaise.
Crêpes
All over town you will notice a stream of crêpe stands and if you're a fan of the crunchy delights elsewhere in Europe, you'll be delighted to learn they are just as delicious here! I wouldn't say any particular store was a standout as they seem to be pretty standardised and (to my delight) were heavy on the fillings. Delicious!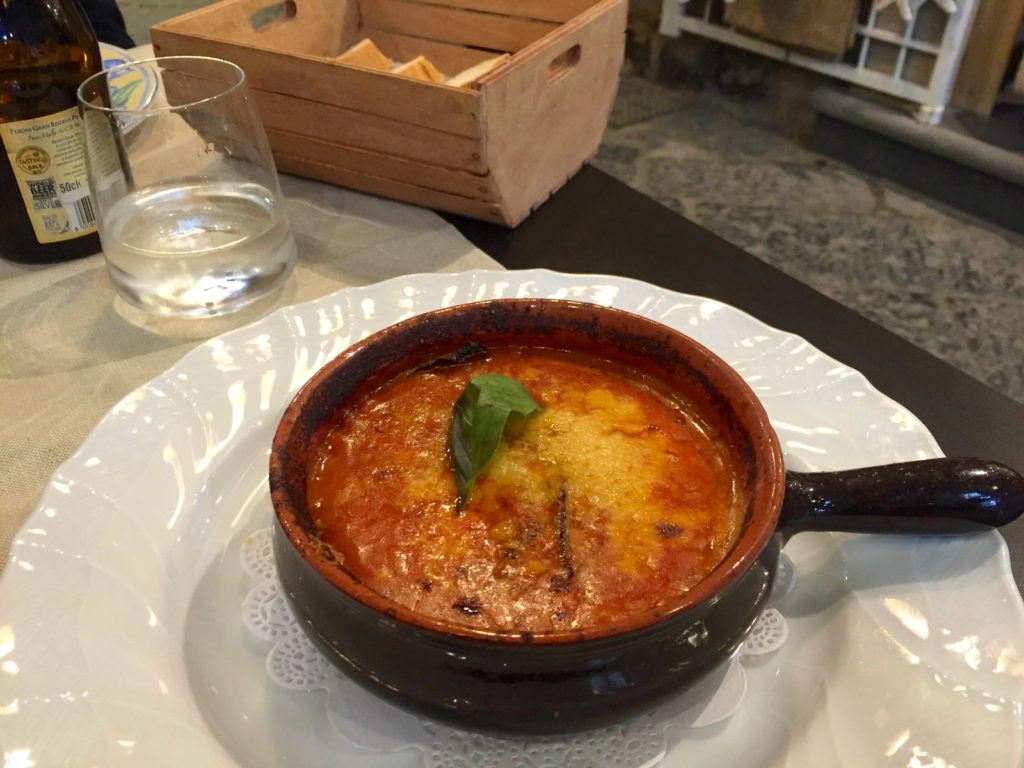 Eat: Restaurants
My boyfriend summer it up when he turned to me in the street one day and said "Brooke, we're in Italy, nothing is going to taste bad." He was right. This particular region of Italy is bursting with delicious flavours, focusing heavily on rich tomato sauces, lemon flavoured desserts and an abundance of fresh fruit and vegetables. My favourite dish from this region is aubergine casserole – baked aubergines in a rich, creamy, tomato and cheese sauce, served with freshly grated parmesan. If you're looking for great recommendations from locals, try these:
L'Antica Trattoria
With a beautiful outdoor ambiance in the warmer months and fantastic, hearty, authentic cuisine, you really can't go wrong by booking yourself a table at L'Antica Trattoria. This is one of the most popular restaurants in town so be sure to book a table in advance.
Terrazza Marziale
If fancy plating and small portions are your thing, then head on over to Terrazza Marziale for a contemporary take on classic Italian dishes in a gorgeous, romantic setting. Bookings recommended.