After so many amazing adventures in 2015, I'm looking forward to ticking off new destinations in 2016 that I've never even considered before: those that fall on my radar hopefully before the crowds appear. Belize is one such place that I've been obsessing over lately and after discovering these recent photos of cave tubing (which I had never even heard of before) and horse riding toward mayan ruins, I'm convinced I need to get myself to Belize!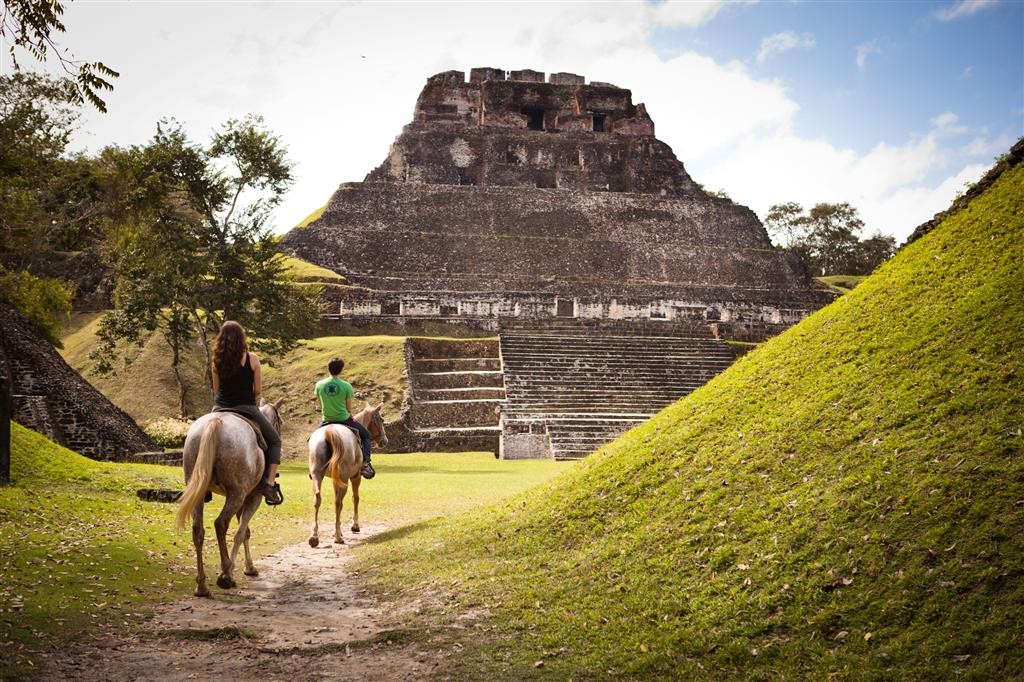 Mayan Ruins
I've seen and heard of many Maya sites in in southern Mesoamerica and as such have had this region on my bucket list for some time now. The sites are located in Guatemala, Belize, Honduras, El Salvador and Mexico. With tourism so established in Mexico, I quite fancy the idea of getting off the beaten path and experiencing more of the area at the same time (I still can't believe it myself that I haven't been to Mexico yet, so Central America is particularly high on my list!)
The above photo is of Xunantunich, a site filled with ancient ruins and temples to explore on foot. This site is located in the west of Belize and the whole area is a mecca for inland explorations, although there's a lot to see and do on the coastline of Belize as well!
Cave Tubing
I never even knew I wanted to go "cave tubing" (nor did I know what that was) until I saw this photo of subtropical Belize with cave tubers floating by. The adventure is arranged by a tour group who accompany you through the trails in the wilderness, onwards to the cave tubing expedition that looks too good to be true. If that isn't enough, the day tour also includes zip-lining through the jungle canopy (cue searching for plane tickets to Belize).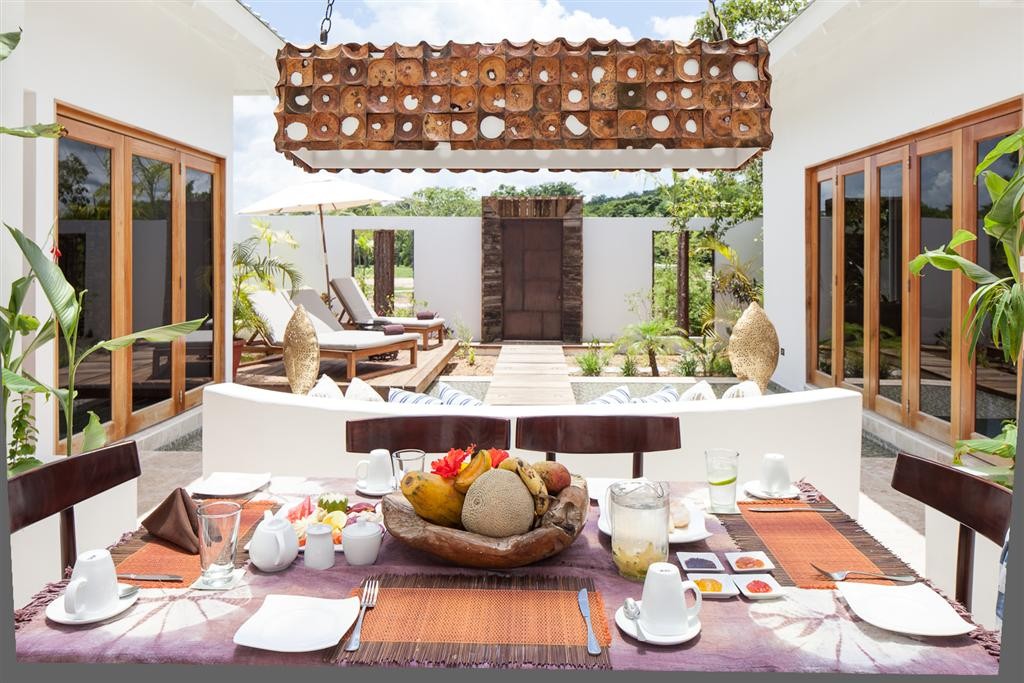 There's a new resort in the area promoting luxury accommodations (4 star) with adventurous day trips to discover inland Belize. I love that we've gone from luxury hotels being about laying out poolside to combining the comforts of home (and a little added luxury) with adventure travel, instead of distinguishing the two as separate experiences.
The resort offer villas (pictured), some with private pools, or smaller suites for those looking to spend all their time outdoors and don't need a fancy room! Check them out here.
.
This post was collaborative and all images supplied.
Over to you! Where is on your travel radar for the New Year!? Here are my top 16 picks for 2016.