In the second feature of Weekly Wanderlust, this time we're taking a look at the delightful (yet slightly under the radar) Belize, located in Central America but also on the edge of the Caribbean! Belize is home to an expansive Caribbean coastline, lush jungles to explore, ample opportunities to experience the reef marine life, and is even home to Mayan ruins. With so much to offer, I find myself asking why has this country never fallen under my radar!? Well, it turns out Belize is quite the up-and-coming destination, but is also already a favourite for those in the Northern Hemisphere. So, take me to Belize!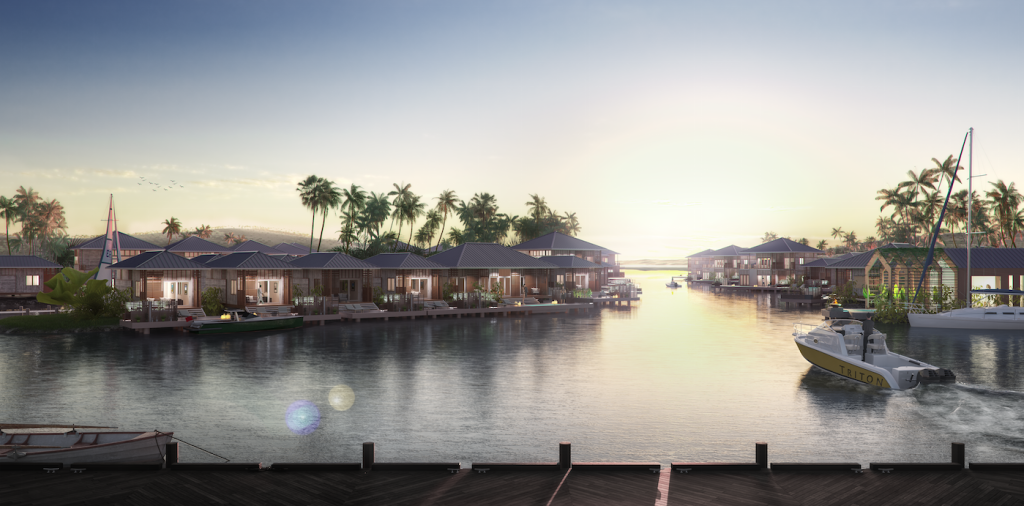 Introducing Belize
Let's start with the basics.
Belize enjoys a tropical climate, so the best time of year to visit really depends on what kind of experience you're after. The rainy season runs from May – November, the dry season from February – March, and hurricane season lasts from June – November.
The terrain is reasonably flat, so allow for plenty of time exploring the jungles, Mayan ruins, and of course, beach activities. There are ample opportunities to enjoy snorkelling, diving, and marine wildlife watching… or switch it up with activities like jet skiing, boating, or relaxing on a catamaran for the day.
"The time you enjoy wasting is not wasted time"
– Bertrand Russell
Where Should you Stay, Eat and Play?
Stay
Itz'ana Resort offers a great combination of luxury and adventure – two things you certainly shouldn't go without in Belize! Named after the Mayan God of day and night, this resort offers guests a truly unique experience where they can immerse themselves in the culture of Belize, while enjoying luxurious surrounds and adventurous offerings. The resort also has a prime location, being located in a small coastal village and home to 16 miles of the peninsula on the one side, and a lagoon on the other. From here you can explore the ocean, jungle, islands, rivers and caves.
For more information see the Itz'ana website.
Eat
Rather than asking where to eat in Belize, it's more a question of what to eat! Being located on the sea, the cuisine is heavily influenced by seafood offerings. If you enjoy seafood, ceviche is a highly popular choice. Much of the staple Belizean diet is centred on meat and rice, so you'll also find plenty of that here. But for the vegetarians – fear not! There is always great fresh produce and being a tropical climate, you'll find no shortage of fresh fruit to enjoy.
Play
If there's one thing Belize has no shortage of, it is activities. You'll be spoiled for choice in terms of water sports – with boating, fishing, kayaking, stand up paddle-boarding, jet-skiing, etc. all on offer here in Belize.
Pictured: Itz-ana Belize Resort & Residences
Don't Miss:
Xunantunich
This ancient Maya archaeological site is located in Western Belize and is one of the most popular Mayan ruins to visit.
Lamanai
This Mesoamerican archaeological site is also a popular site to visit, instead located in the North.
Caracol
Caracol is located in Cayo District and is another unique site to visit (if you're not ruin-ed out yet!!).
Great Blue Hole
Chances are you've seen photos of the incredible Great Blue Hole – dubbed a diver's paradise. Should you dare, this is a popular spot to visit for the marine-life-lovers!
Belize Zoo
Want to see the jungle animals and get up close and personal without losing a limb? The zoo is of course your best option! Visit the Belize Zoo website for details.
Belize Barrier Reef
And of course, the reef! This incredible coral reef is an outstanding opportunity to view the local marine life. There are many tours on offer – enquire with your hotel concierge to start exploring!
Which country or destination would you like to see profiled next in our weekly wanderlust series!?