Have you ever wondered what it is like to stay at Tasmania's best luxury hotel? Perhaps you're considering whether a stay at Saffire Freycinet is on the cards for you this year. Or maybe you're just in a wanderlust state of mind, dreaming of your next escape and interested to find out more about Tasmania's leading luxury hotel. Whatever the case, we've got the inside scoop for you after a glorious three days staying at Saffire Freycinet on Tasmania's East Coast.
Tasmania has no shortage of beautiful hotels and boutique getaways. In fact, we've listed no less than 50 of Tasmania's best hotels to inspire your next trip. But as for Tasmania's best luxury hotel? Nothing compares to Saffire Freycinet. This all inclusive lodge is Tasmania's only lodge that is a part of the Australian luxury lodges collection, as well as the only hotel on the island that offers the entire sensory package.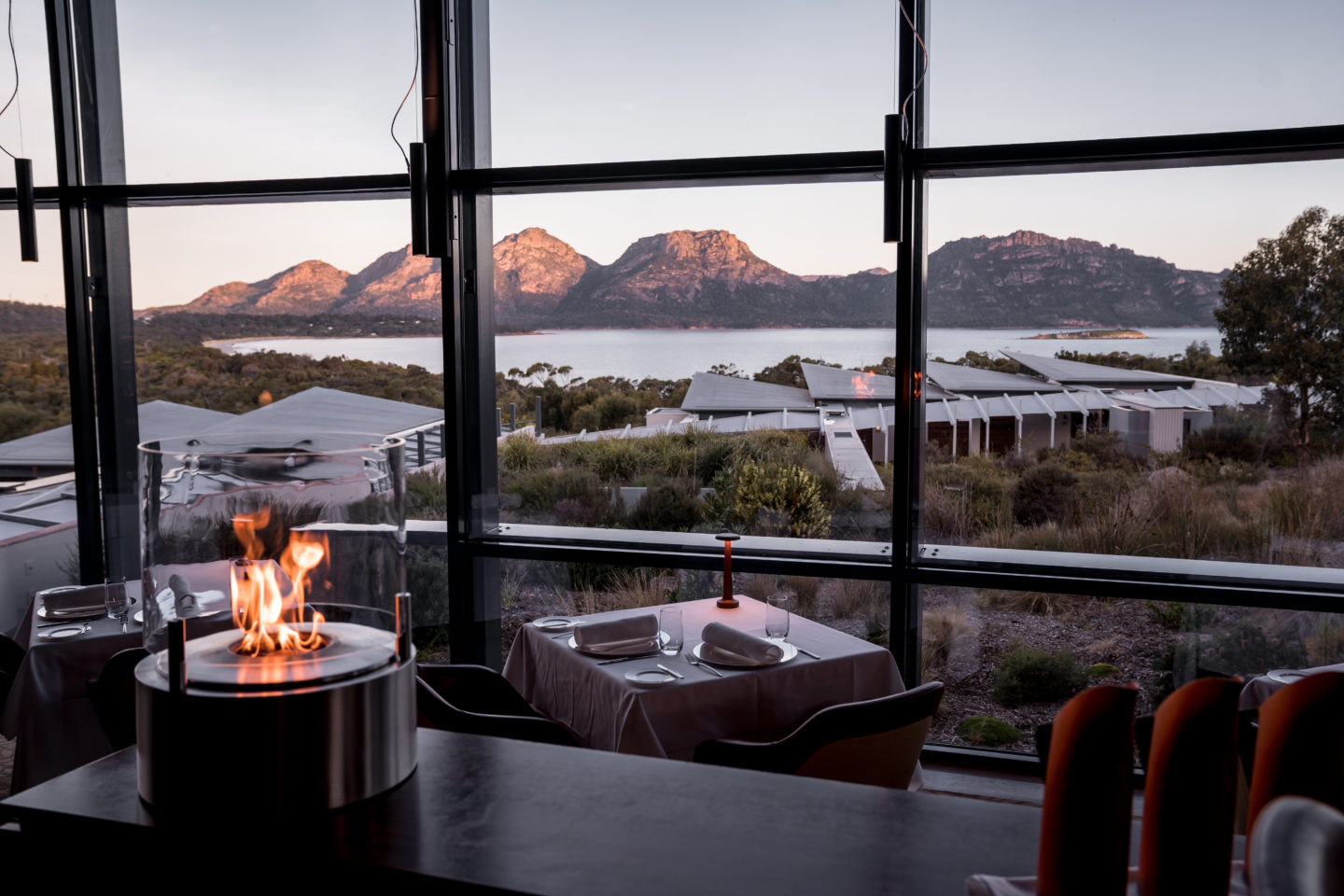 Checking in to Saffire Freycinet
There is nowhere in Tasmania more sought after than the East Coast. This beautiful coastline is characterised by white sand beaches, with sand so pure it squeaks underneath your feet in the hot summer sun. You'll also be met with an endless selection of beaches, and often find you have them entirely to yourself. It is this rare and untouched beauty that Tasmania has become so famous for, not just amongst the international crowd, but now with Australia's borders shut for over a year, Tasmania has become one of the most sought after destinations within Australia.
So, what can you expect?
The lodge is quietly tucked away in Coles Bay, with an impressive and uninterrupted view of the famed Hazards, an iconic mountain range in Freycinet National Park. As you walk through the electric glass doors to the lodge, you will immediately see the Hazards in front of you, posing a dramatic entrance for an unforgettable stay (believe me when I say this is just the beginning!)
After a brief introduction to the lodge, you can opt to grab a quick bite at the restaurant, make your way straight to an activity, or take some time at leisure in your room. It is these options to enjoy your stay at your own pace that make Saffire so special, as you have the choice to do everything or nothing at all.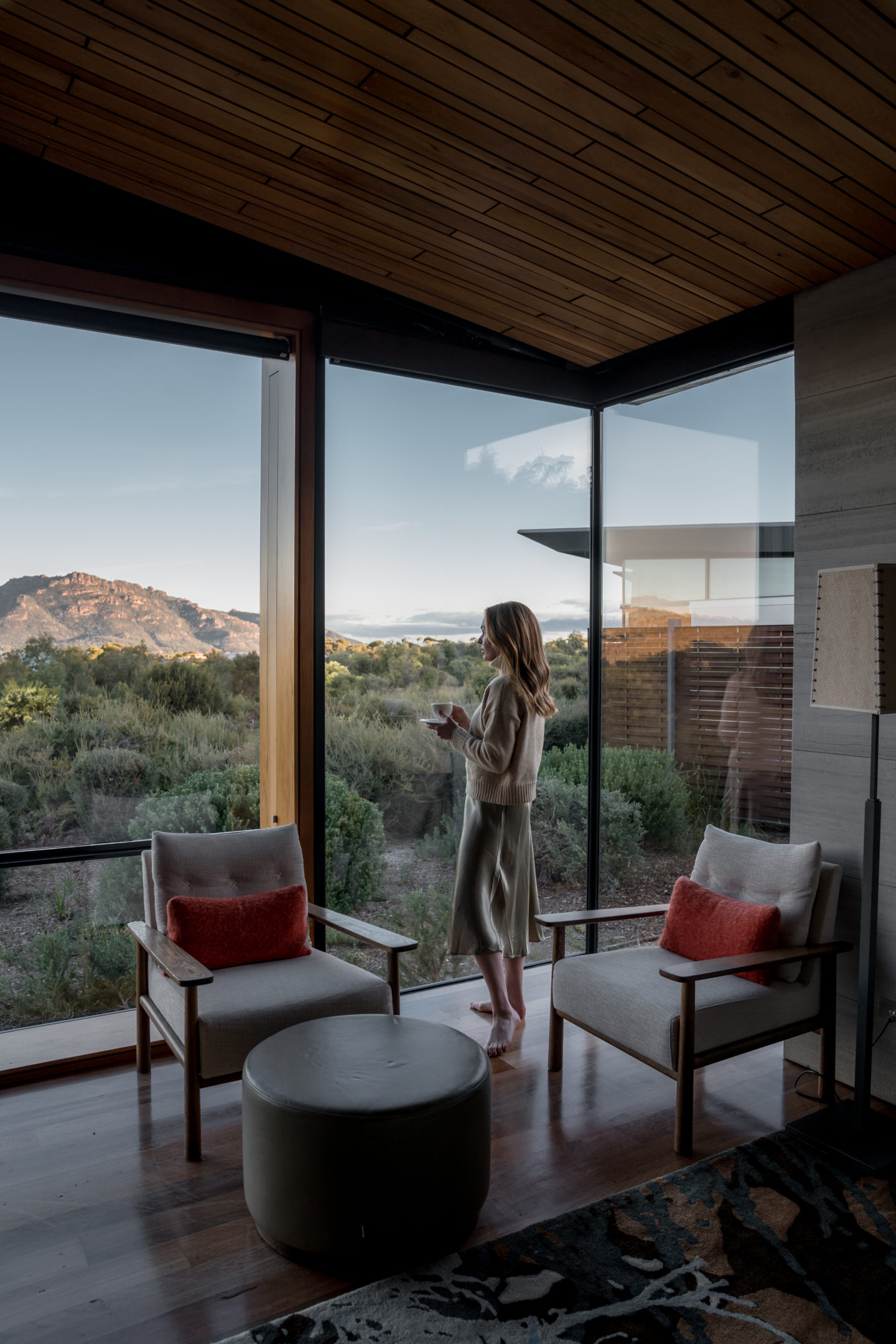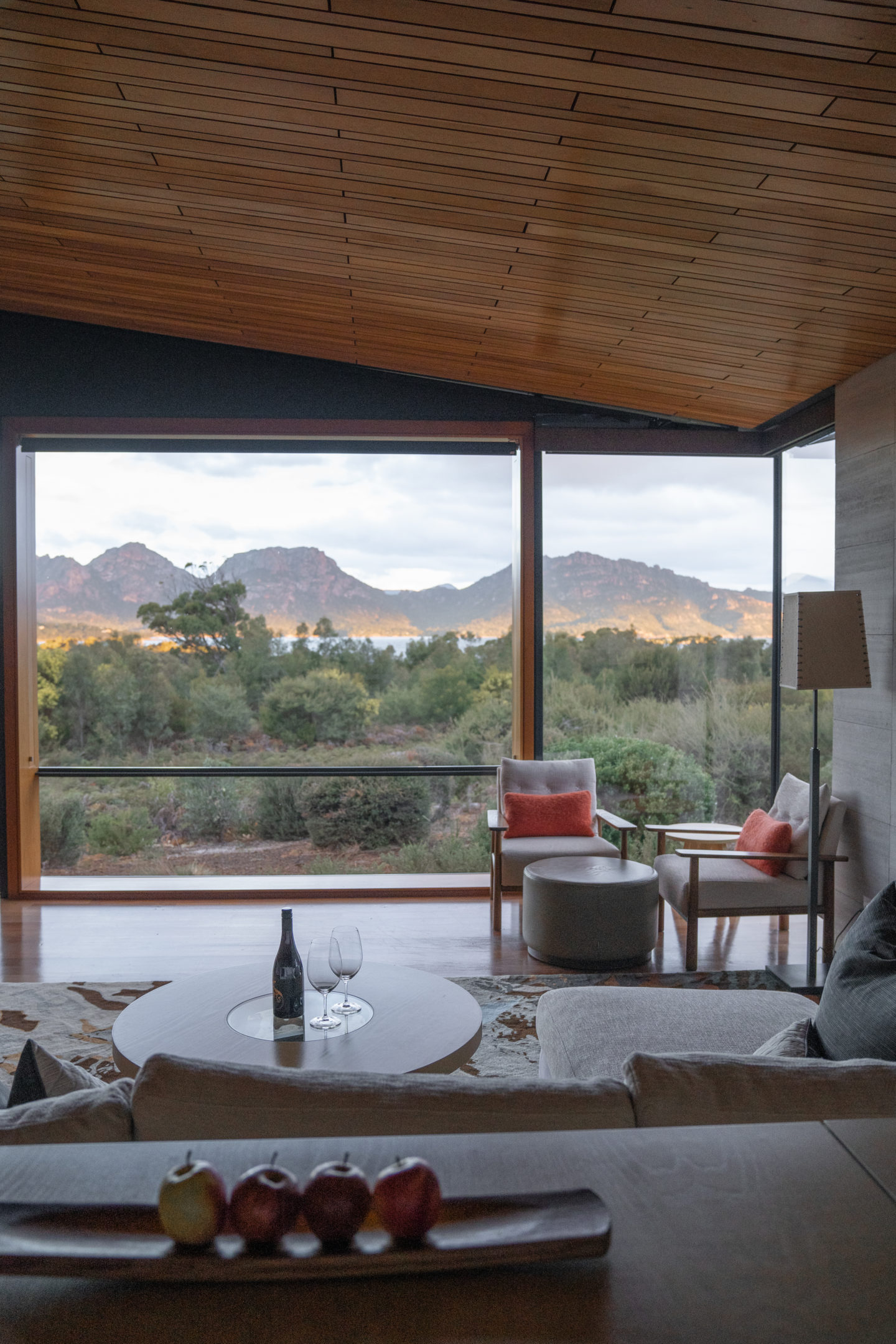 Inside the Rooms at Saffire Freycinet
If you've come this far, chances are that you've got your heart set on a stay at Saffire Freycinet. But the question now becomes, which room type should you book? Each of the room options includes an all-inclusive stay, offering guests three meals daily, a selection of wines and other beverages, a mini-bar in your room, and some activities.
However, there are three room types on offer at various price points. And if you're considering your options, the question really becomes: how much or how little time will you spend in your room?
Luxury Suites
The starting category of rooms is the luxury suites. These rooms start at $2100 per night, all-inclusive. I would suggest this room is best suited to active couples who plan on spending the majority of their time at Saffire Freycinet enjoying all the activities on offer. If you don't plan on spending much of your time in your suite, this is a great option for you.
Signature Suites
The next level of rooms is the signature suites, which feature a larger living space and a bathtub with views over Great Oyster Bay. These rooms start from $2,400 per night, all-inclusive. If you plan on spending half your time experiencing activities and half your time indoors relaxing, this is the perfect option for you. That little bit of space will really come in handy when you're spending more time in your room, admiring the view from your private deck or from indoors inside your full-size bathtub.
Private Pavillions
If you plan on spending most of your time indoors relaxing, the private pavillions are the ultimate luxurious escape. These rooms feature a separate bedroom from your living space, in-room dining options with a private kitchen, plus a plunge-pool and private courtyard area. If you're all about luxury and privacy, this suite option is for you, starting at $2,800 per night.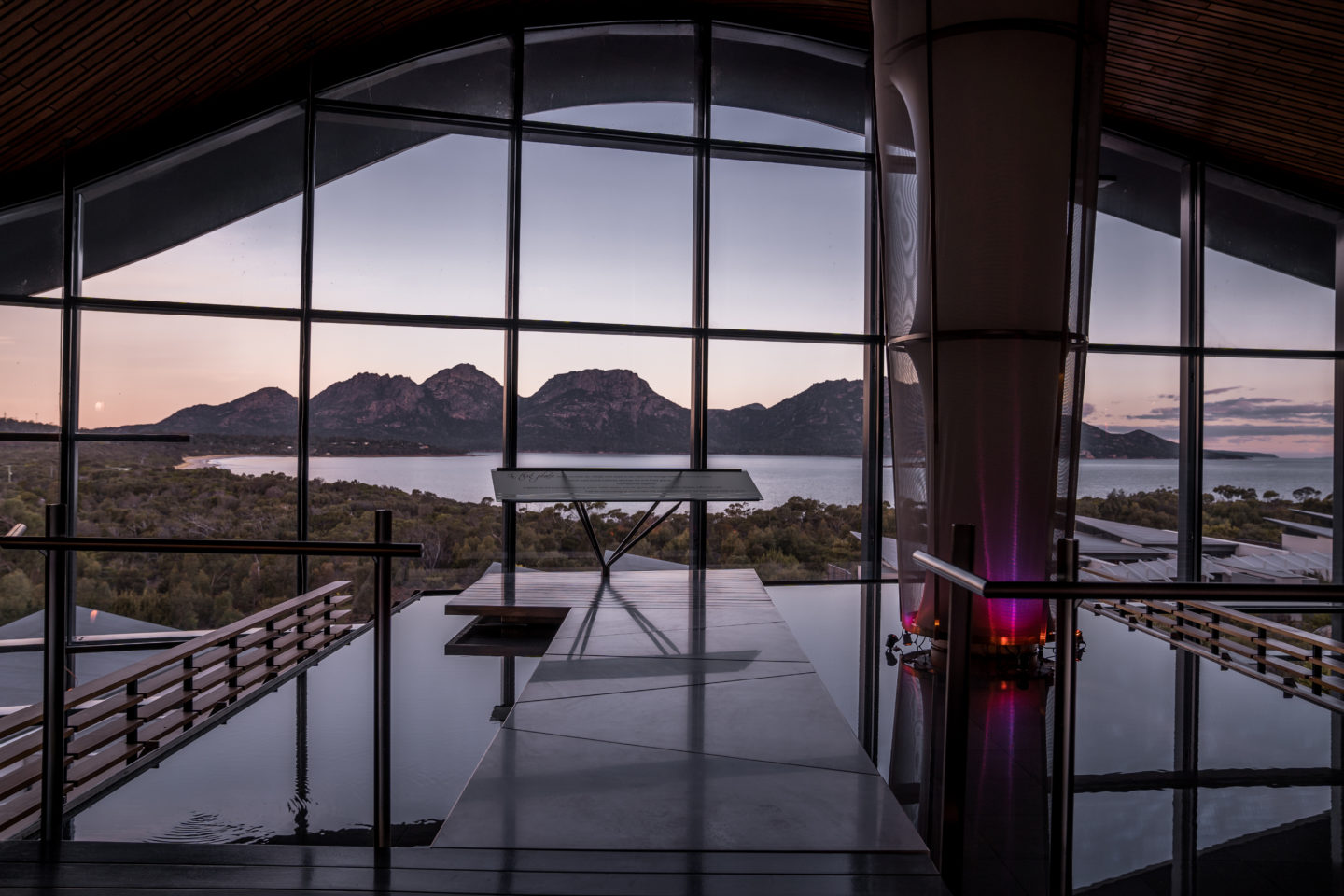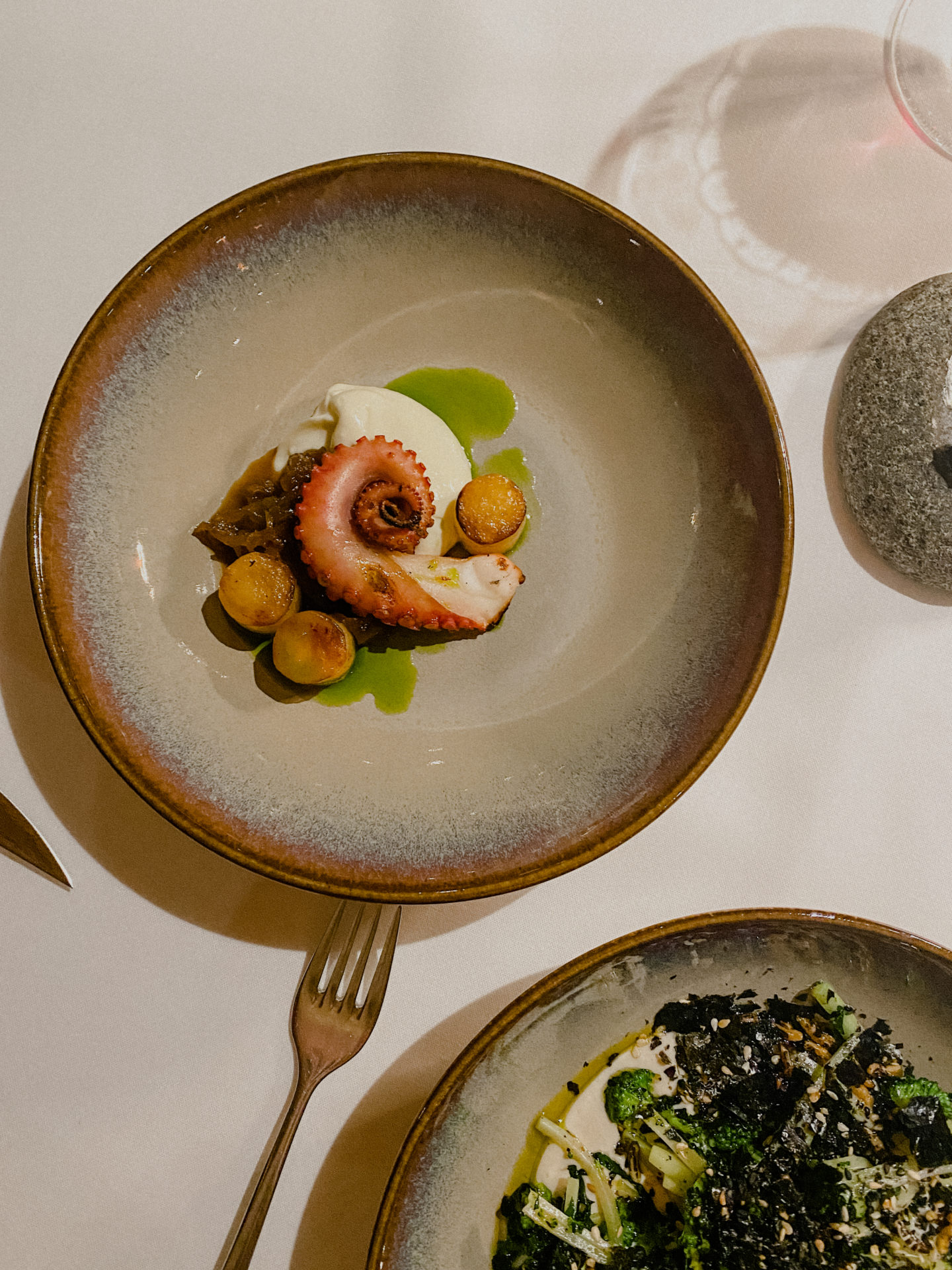 A feast for the senses
When you arrive at Saffire Freycinet, you will soon notice this is no ordinary escape. The entire stay becomes about awakening the senses, with a focus on beautiful sights, the sounds of the native landscapes, and the taste of local produce. Before you know it, the flavours of Saffire become just as important as the beautiful scenery you are surrounded by and I don't think it would be too much to say that the food is indeed the shining star of your stay.
Breakfast is served a la carte, with popular options on the menu and daily specials to keep switching it up every morning. You'll find the likes of avocado on toast and banana bread with praline butter on the recurring items, while speciality items like crab cakes and potato rosti making an appearance on the ever-changing menu. Tasmanian pressed juices are also on offer in a range of rotating flavours, including a green juice, orange juice and a summer berry special. Coffee is made to order and to your liking, with food intolerances welcomed rather than frowned upon. All in all, it is a very inclusive and "anything goes" approach to tailoring your food to your liking.
Next up is lunch, served in the restaurant with a similar approach to the breakfast menu. You will find a selection of classics on offer daily, which is especially welcomed as a creature of habit myself. Then you'll have daily specials, many of which feature seafood specialties given the favorable location to the sea and Tasmania being so celebrated for its seafood.
Dinner is a fine-dining affair, offering a degustation menu with matching wines or an a la carte menu for those who haven't managed to pace themselves throughout the day (very easy to do!)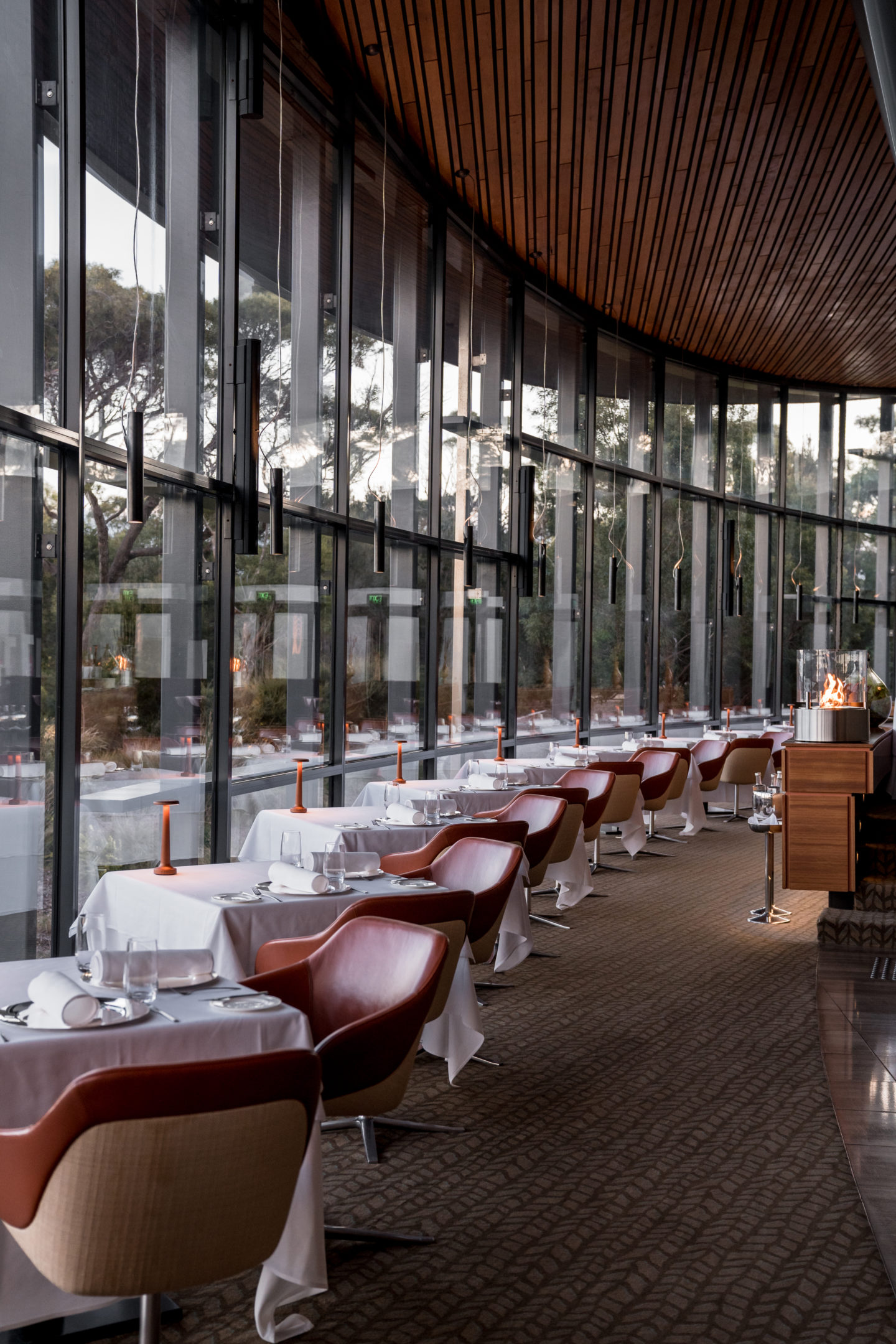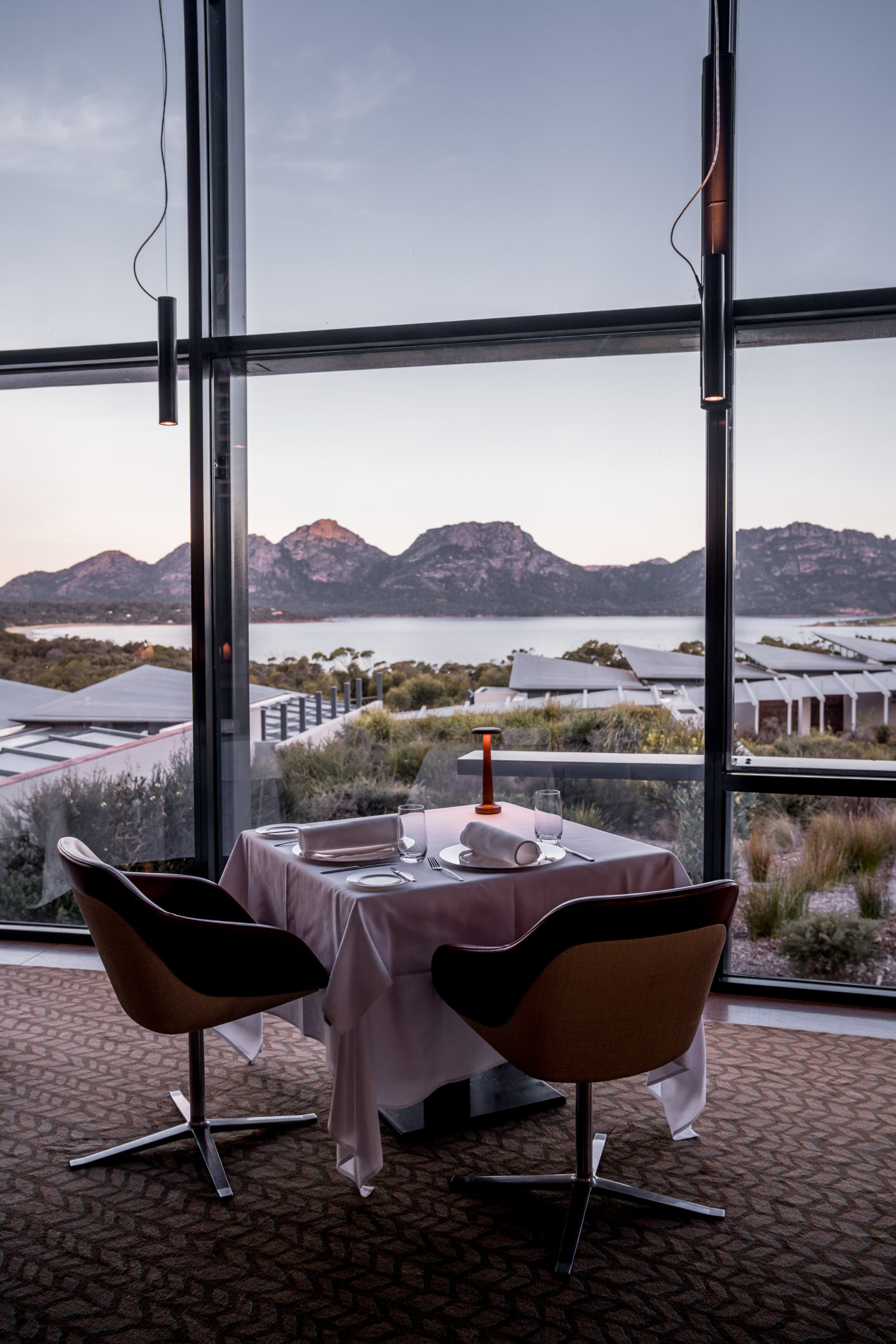 Meals are served in the dining room on level 2, adjacent to the casual relaxation area that features board games and chess boards. Be sure to drop by for a sunset or two, as you will have one of the most enviable locations here overlooking the Hazards and Great Oyster Bay. If you have booked a private pavilion you can of course opt for dinner to be served in your room, which is particularly enjoyable in the colder winters when the short walk back to your room is less appealing!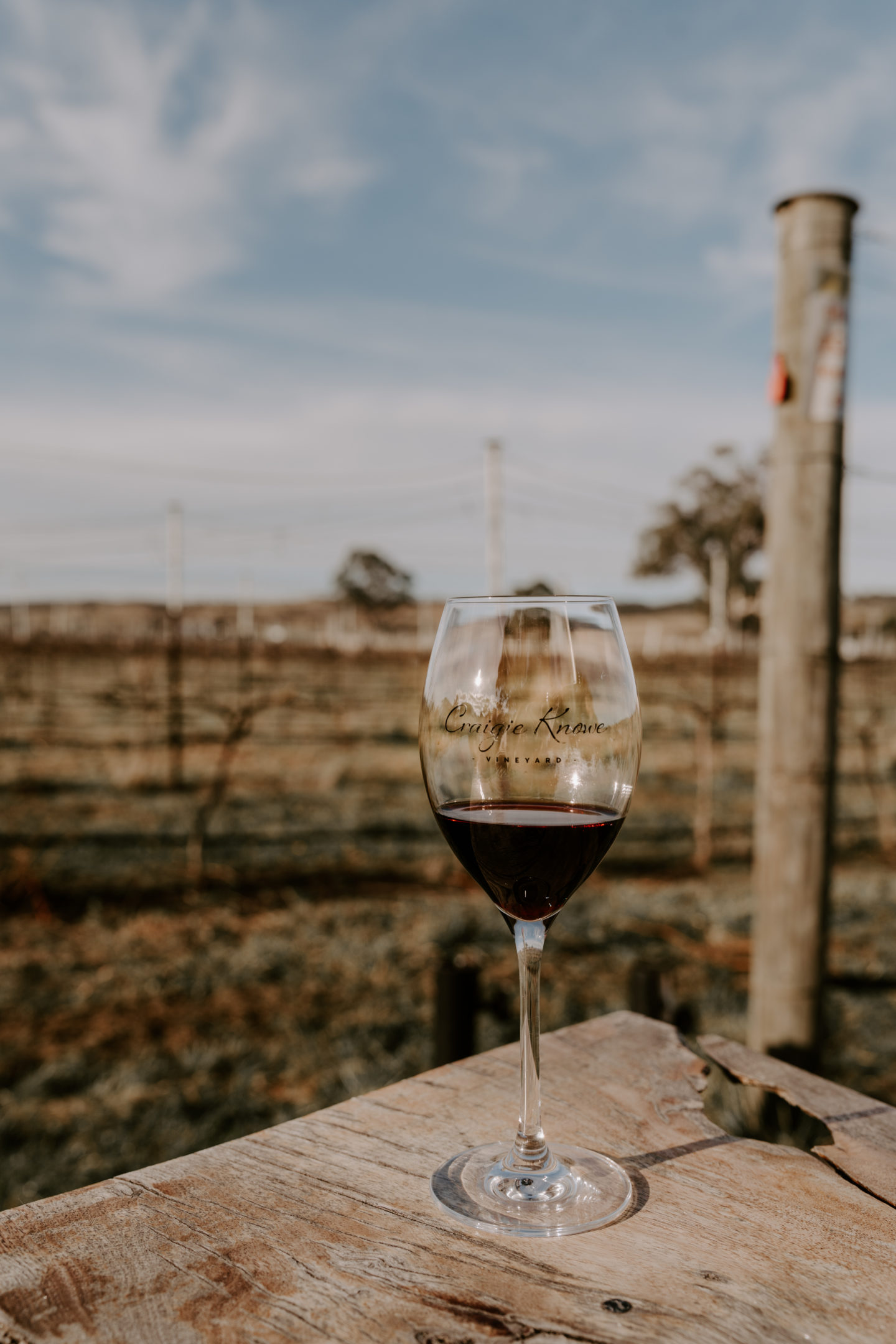 Where you can do everything or nothing at all
The beauty of Saffire Freycinet is that you have the option to enjoy all the activities on offer, or none at all. Not everyone who comes to Saffire is looking for the full experience, but if you are, there are endless activities on offer to introduce you to Tasmania's specialties.
The most popular activity is to visit the Marine Farm and shuck your own Oysters with the impressive Hazards in the background. But if seafood doesn't tickle your fancy, there is a wine experience on offer at nearby Craigie Knowe Vineyard, complete with cheese and chocolate tastings.
Other experiences included in your room rate are the bee-keeping experience, a connection to country guided walk with a local indigenous guide, a guided hike in the national park and a visit to nearby Friendly Beaches. Then of course you are welcome to kayak at your own pace, or even try your hand at archery. Additional activities are on offer for an extra fee, with boating activities being the most popular choice for guests looking to spend a full day out on the water.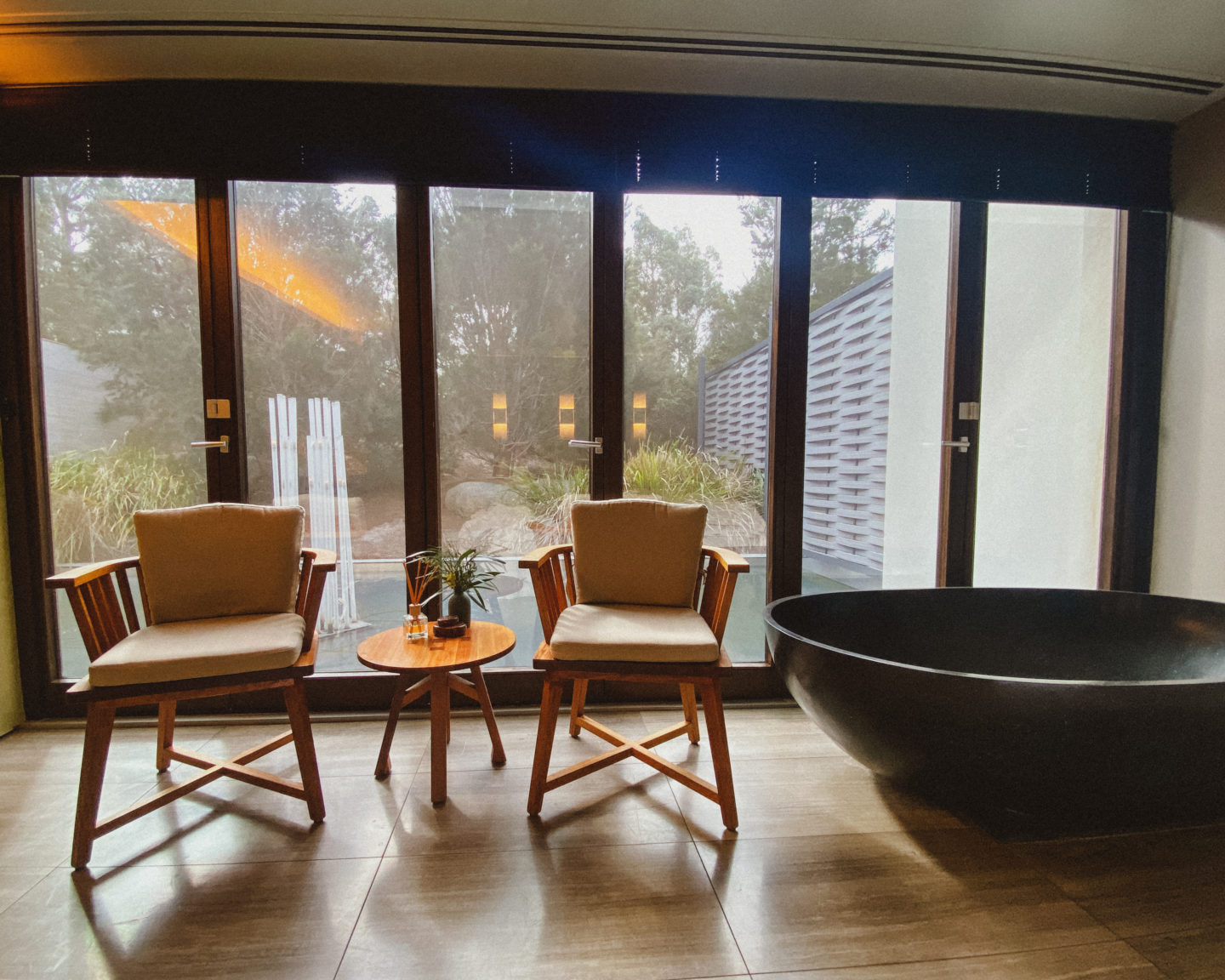 If you are less of an activities traveller and are more in the mood for some relaxation, the Day Spa at Saffire is worldclass. They have in fact previously won the award for being the best day spa in Australasia, which was enough to convince me to splurge on a treatment on our day of check-out. I can highly recommend the remedial massages on offer and in fact would go so far as to say it is one of my top three spa experiences worldwide!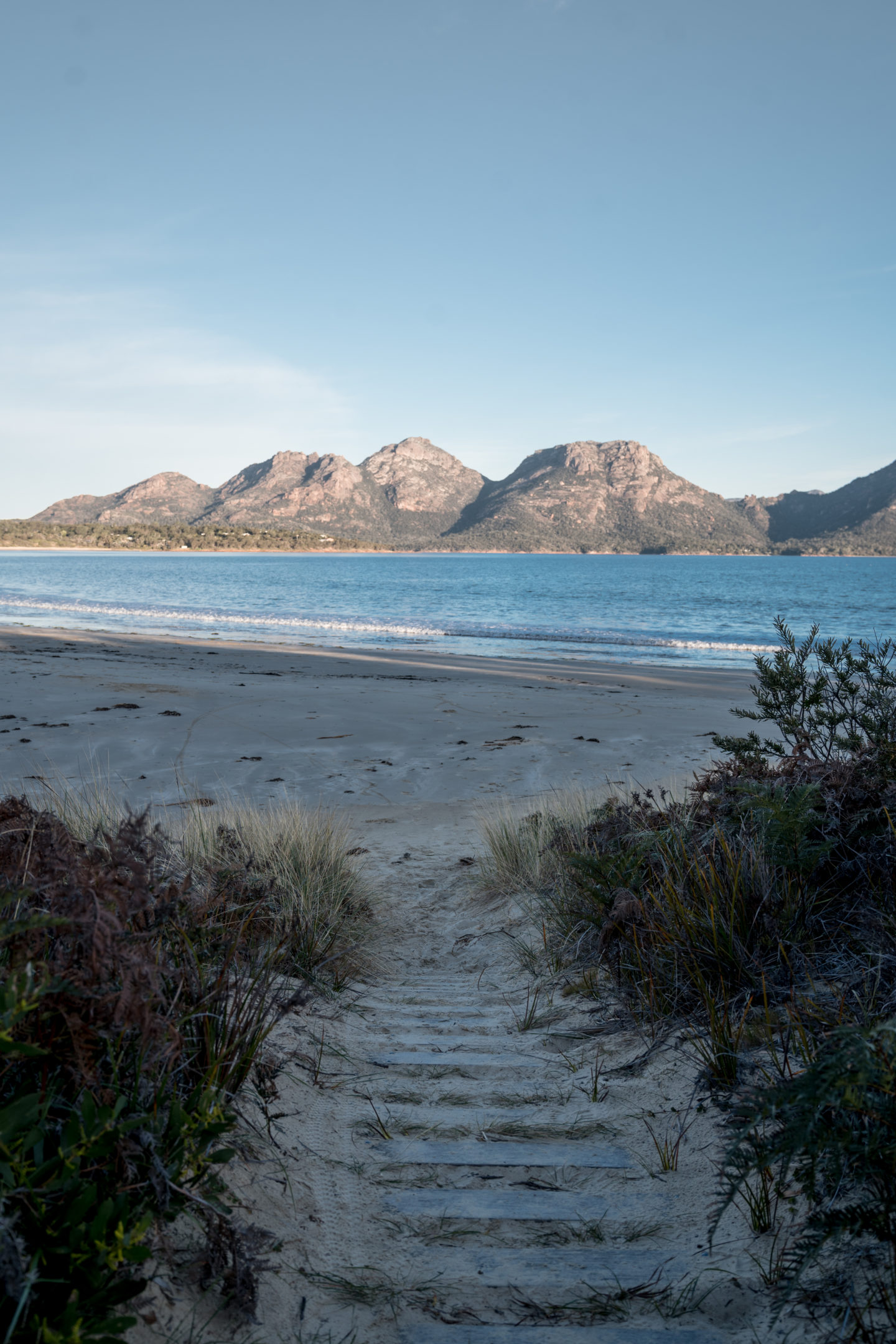 A very gracious thank you to Saffire Freycinet for welcoming me to celebrate my birthday at the property. All opinions and photos are my own.