After hibernating for the last two years, I finally went on my first international trip last month. The pre-travel jitters were there, even the excitement to board a long-haul (something I admittedly have not held any excitement for since I was a teenager – I hate flying). And for those of you wondering what it is like to travel right now, I have a full recount of my trip to share. Here's what has changed and what has stayed the same in a full review of what it is like to travel since the pandemic.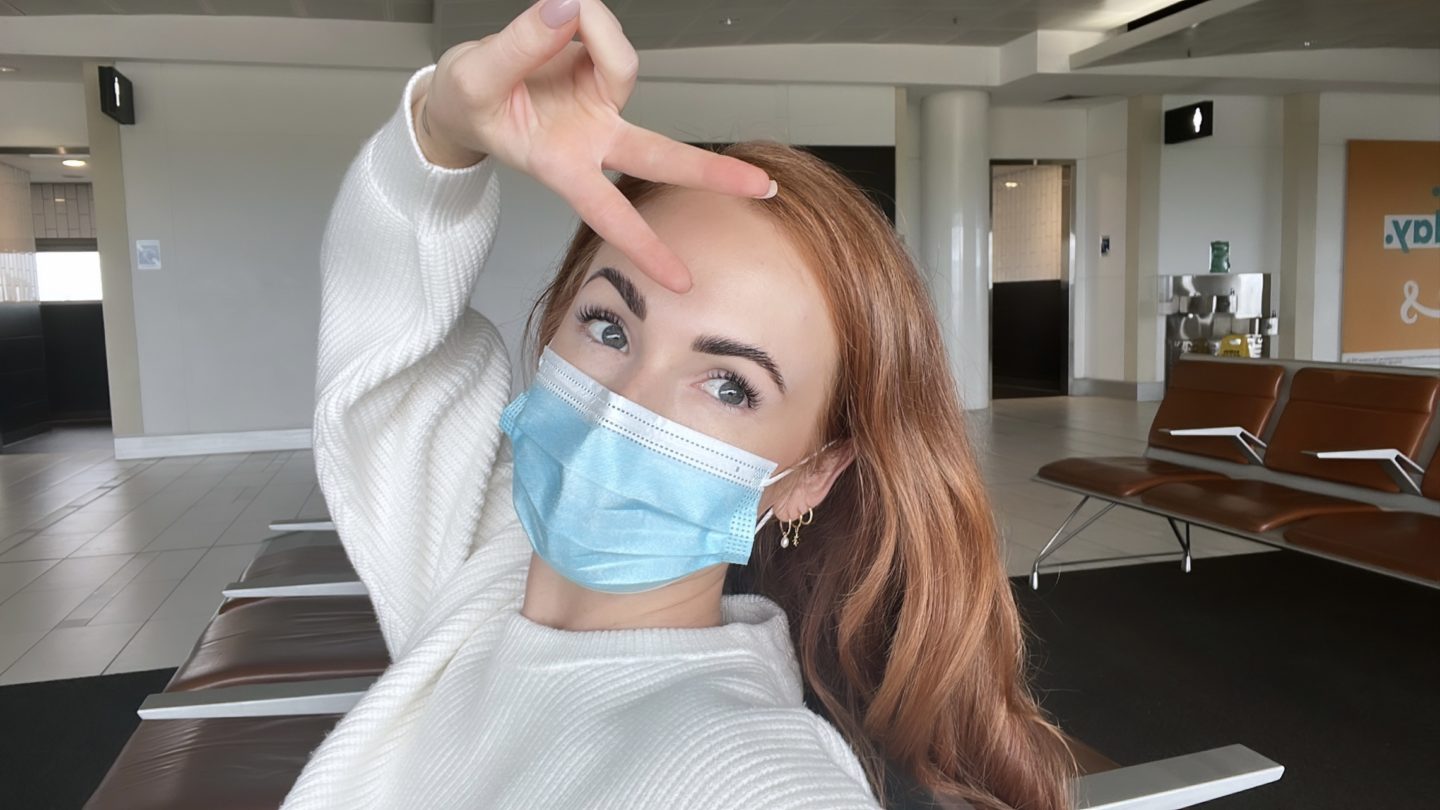 Booking your trip
If you're reading this, you're at some point in the travel phase. Whether you're thinking about a trip, have already booked a trip or are about to embark on one, it's an exciting time to finally be able to even think about travel again.
When you are booking your first trip after the pandemic, chances are you are going to be on some sort of time crunch. Many of us possess flight credits that are in need of using and many of us are just that excited to get on a flight, we're booking only a week or two in advance!
For me, I booked my flight two weeks before I departed to Europe. That's a lot less time than usual, especially for a trip that takes you half way across the world. But as borders have been opening and closing throughout the pandemic, many of us have been uncertain about booking a trip. And since I'd say February of this year, it now seems as if countries are permanently keeping their borders open and allowing a 'new normal' to occur.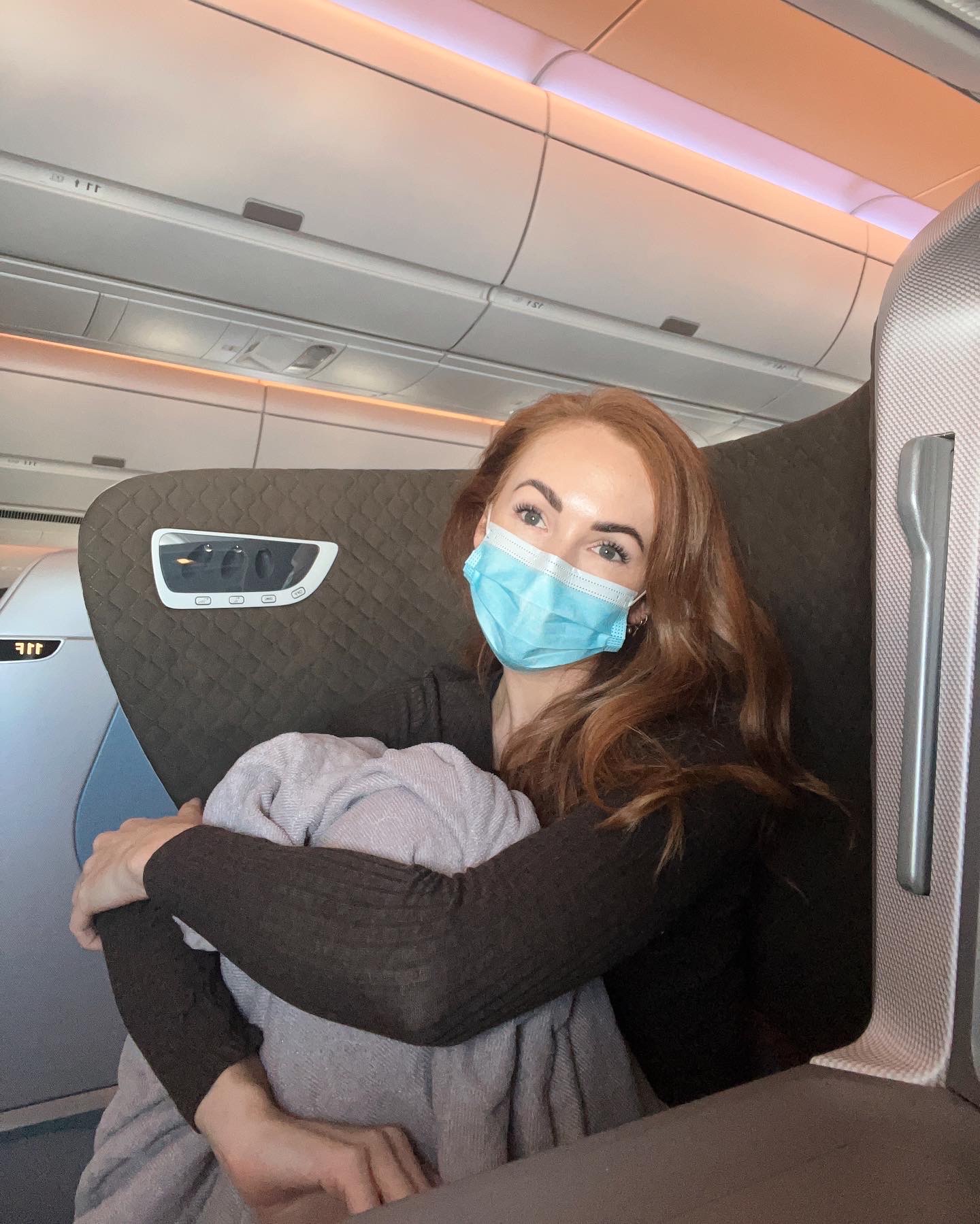 What is the 'New Normal' for travel?
You've heard of a 'new normal', but what exactly does it mean for travel?
On my first international trip since the pandemic closed borders around the world, I noticed a lot had changed. But that's not to say a lot has changed significantly, as it really doesn't feel too dissimilar to the pre-pandemic travel experience – save for a few more hygienic measures being in place.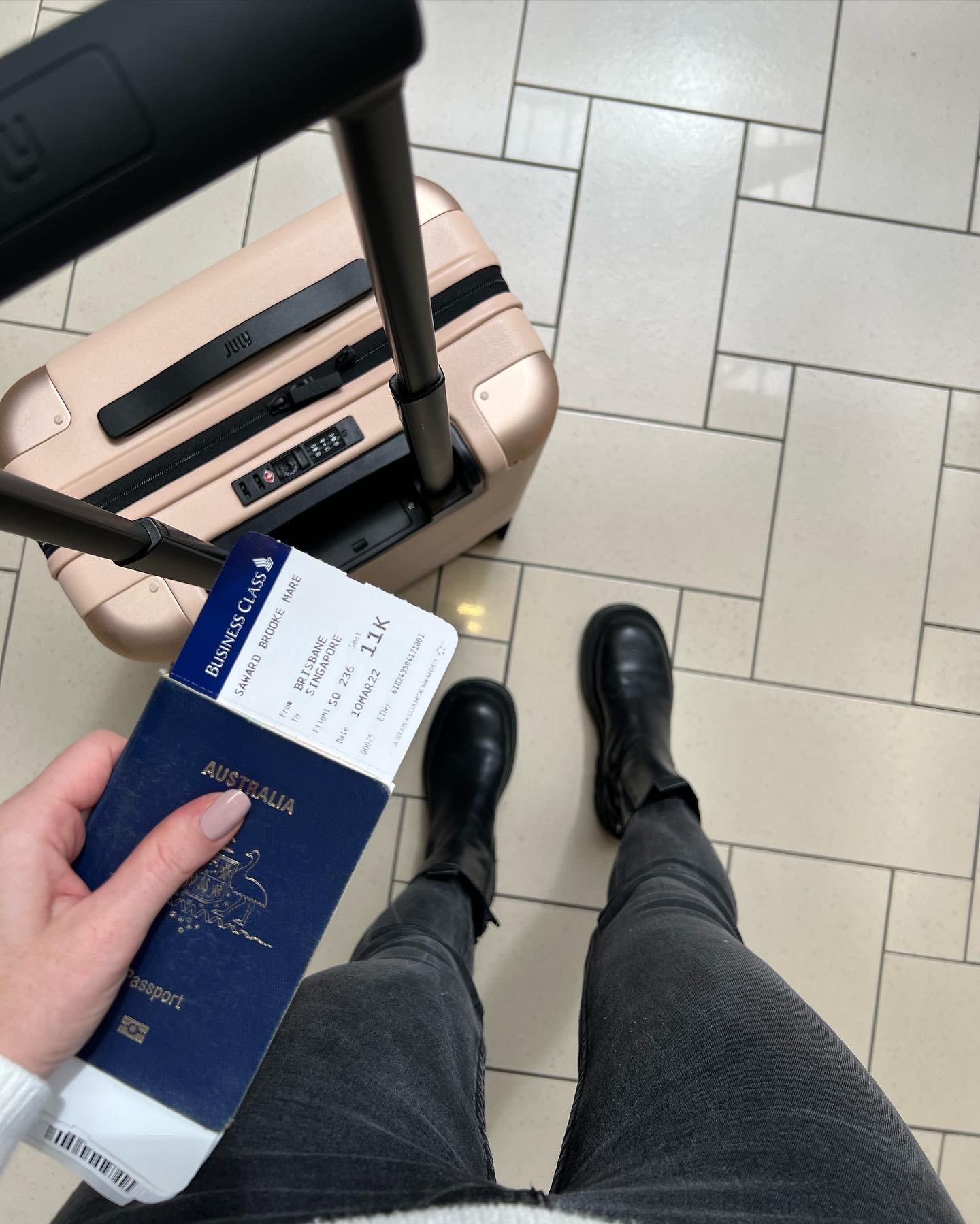 Here's what to expect at airports:
Make sure you arrive at the airport with all of the necessary documents. This varies depending on the destination you are visiting, but you can rest assured you will need your up-to-date vaccination status (I recommend taking it in printed format). If you have an exemption for not being vaccinated, you should take that instead.
For some countries there are a few extra bits of paperwork. For France, for instance, I needed to print a signed declaration to confirm I did not have any COVID-19 symptoms, nor had I been in contact with an active case in the duration before travelling. For up-to-date information on the country you are visiting, check the website of the airline you are flying with.
In all airports during my trip masks were mandatory. Be sure to keep a couple of spare ones on you – often they need to be medical masks, not fabric masks.
Also don't expect all the same shops, cafes and restaurants to be open. Many of these are closed – as are some airport lounges – and will not re-open until pre-pandemic flight traffic resumes (this could be a while). I recommend taking your own snacks, water bottle and making sure you have everything you need before you get to the airport.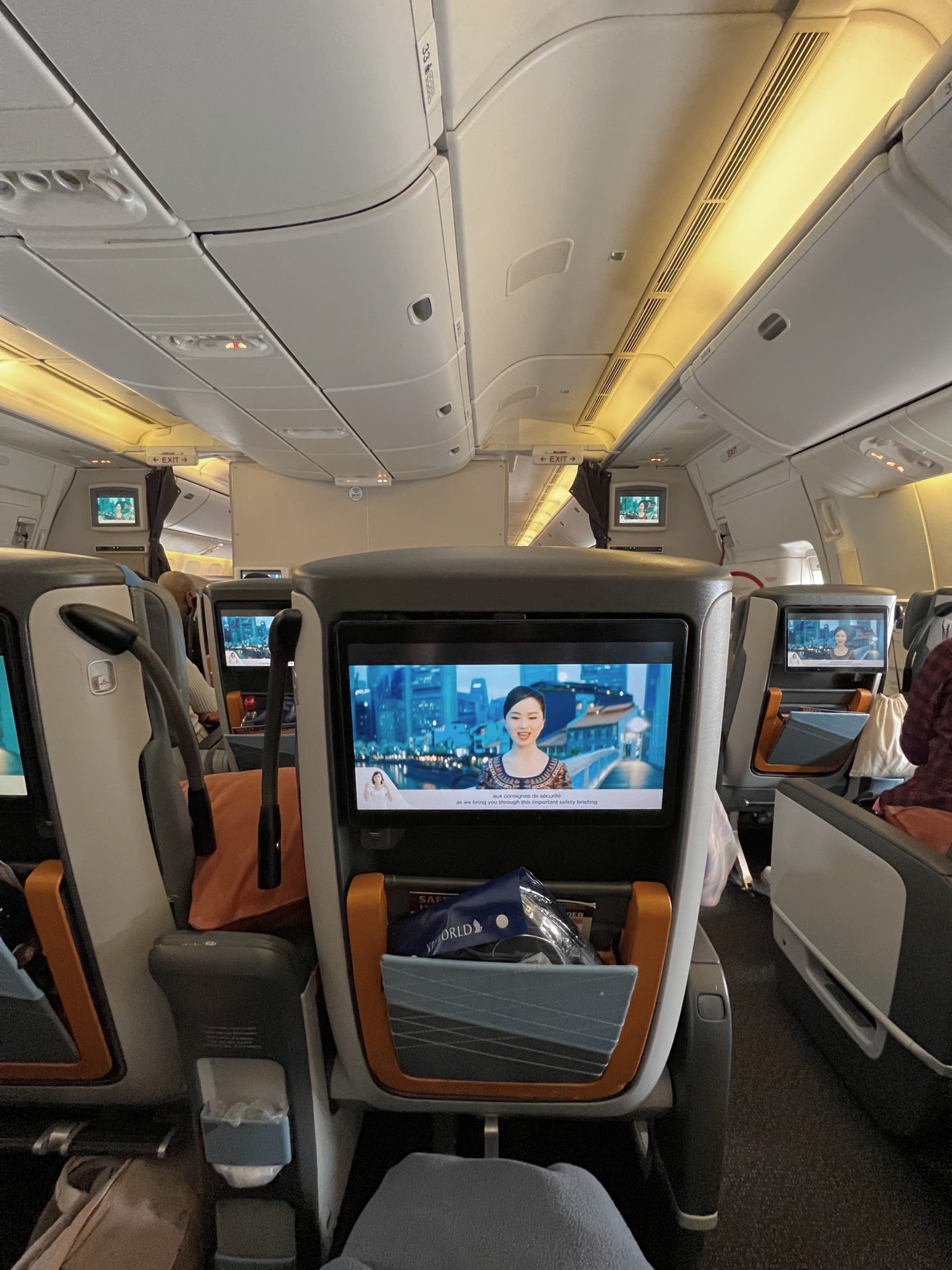 Here's what to expect on board:
On board the experience is fairly similar, just with a few more hygienic measures in place. It probably comes at no surprise to you that masks are required on board the flight – expect when you are eating or drinking.
Aside from masks, you will also find hand sanitiser outside of the lavatories as you exit and hygienic wips provided at all meal times. Sadly there is much more single-use plastics and products in use, which I suppose aids to ensure no cross-contamination but doesn't fare well for the environment.
You will be encouraged to move around the cabin less and to return to your seat immediately after using the lavatory.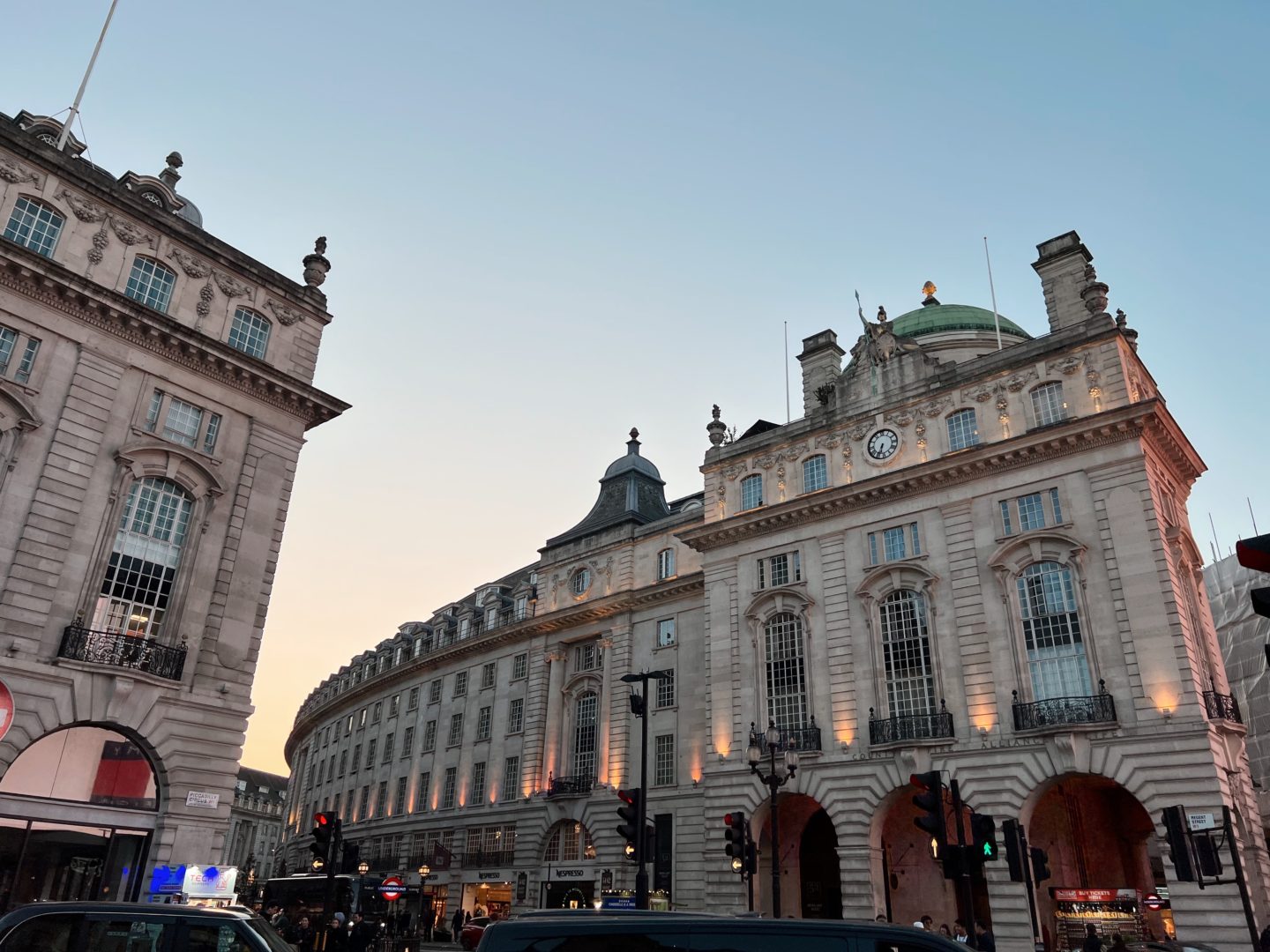 Here's what to expect when you land:
Surprisingly, not much has changed at arrivals. Once you land you will go through customs/immigration and maybe be asked to show your vaccination proof. But in many cases, I wasn't asked. This is much more strict to actually board the aircraft, so it seems the measures are relaxed for arrivals.
Going through customs and immigration was quicker than ever. There are far fewer people travelling than 2019 numbers, so the process is actually a lot quicker and easier. For every landing my bags took no longer than five minutes to arrive on the carrousel, I suppose also due to fewer people travelling and less strain on the airport staff.
In all of the locations I visited, there weren't nearly as many restrictions and requirements as there are in Australia. There were no check-ins at cafes/restaurants, masks were rarely mandated and I'd say less than 30% of people I walked past in the street were wearing a mask.
It is all up to the individual but I would still recommend wearing a mask in public transport, crowds in close proximity (like a visit to the theatre) and in ubers/taxis. But of course, it is up to you!
Once within the EU, I didn't need to show any documents again until I reached the United Kingdom. Because of Brexit, I needed to show all documents again once I landed in London, but it was a quick and painless experience.
Here's what to expect flying home:
This is where things got a little bit more tricky – and part of the reason I wore a mask in crowds, even though I was not required to.
To fly back to Australia, you need a negative Covid-19 test. This can be a full PCR test (within 72 hours of travel) or a Rapid Antigen test (within 24 hours of flying). I opted for the latter and it was pretty easy to get.
I departed from Paris, so I got my test in Paris. All I did was search "COVID-19 test to fly near me" and went to the nearest pharmacy, which was just 30 metres from my hotel. The test results arrived on my phone and email ten minutes after having the test taken.
For entry into Australia, there was also a digital form to be filled out prior to travel – where I was required to upload my vaccination documents, negative covid test and passport details. Australia is quite strict so you won't have to do this for every country, just check with your airline a few days before departure to make sure you have done everything you need to.
I hope this helps and gives you the confidence to book a trip this year! Let me know in the comments where you plan on travelling and leave a link to your own blog so we can check it out. Follow on Instagram for daily travel inspiration!