I've been sitting in Dubai airport for the last 13 hours. I have another 7 hours to wait before I finally board my flight home to Australia. With time on my side, I figure now might be a good time to share with you what it is like to travel right now. What is different, what is the same, and what will probably never be the same again. Here goes!
I'm going to start by saying I do not want to be travelling right now. There isn't a bone in my body that wants to travel through a pandemic, let alone promote it. But I have been trying to get home to Australia since March, which you can read more about here.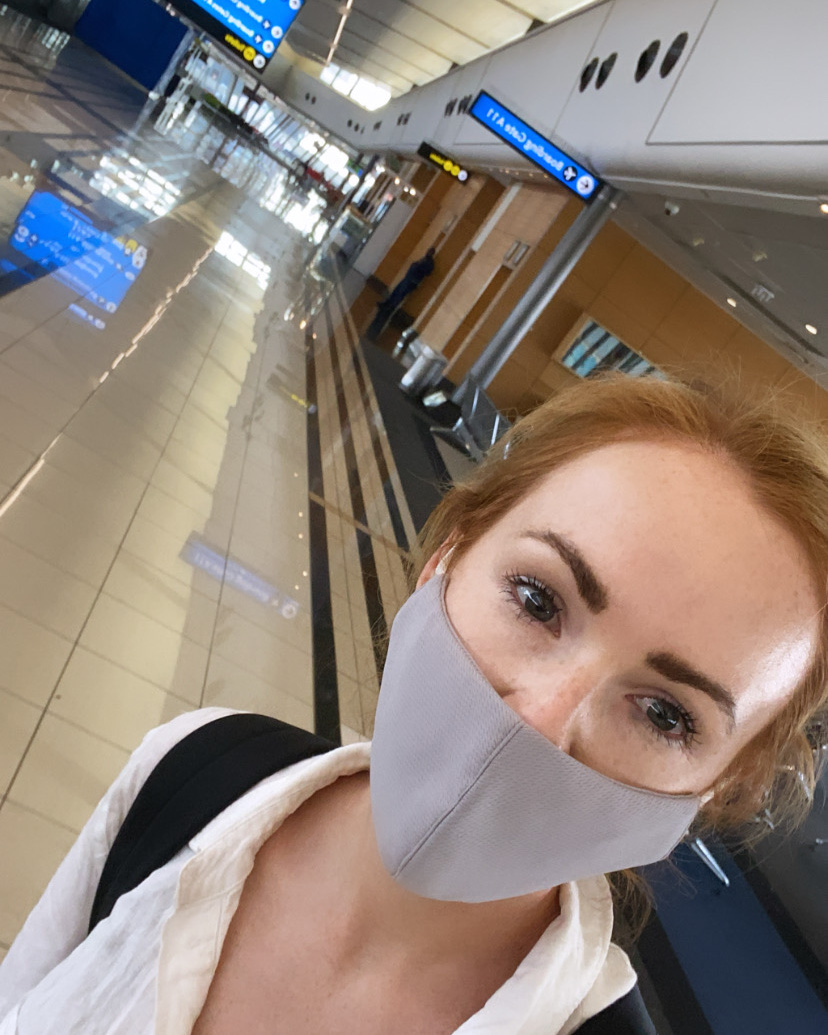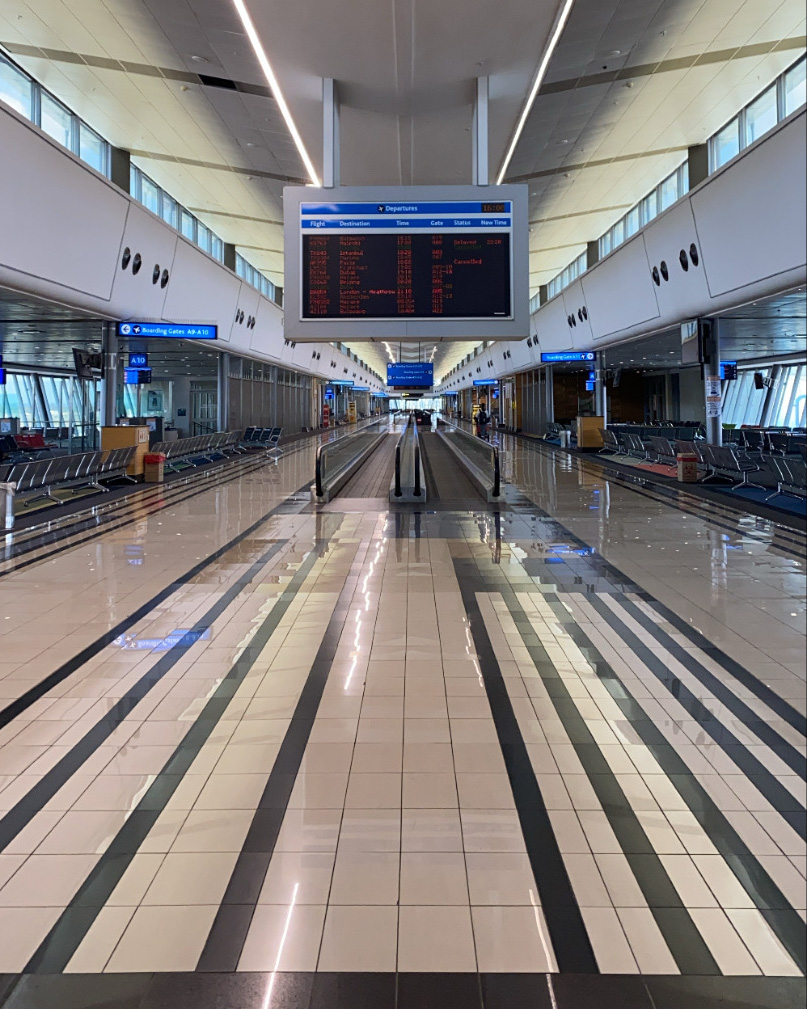 What it is like to book a flight
I'm going to walk you through each process step by step. We'll start with the flight booking process as this is logically where your trip begins.
My experience was quite unique. If you weren't already aware, Australia has had one of the strictest border controls throughout the pandemic. I'm not saying it is a bad thing – but it certainly was difficult being on the "outside" of the problem and unable to come home.
Booking a flight is no ordinary process. There are fewer flights available and tickets are much more expensive than usual. I waited months to book a flight home to Australia and it cost me around four times the ordinary price.
However not every country is this difficult to get in to.
There are flights readily available in and out of Europe, the United States, and even parts of Africa. Countries are opening up and flights are available – but that isn't to say travel is enjoyable right now.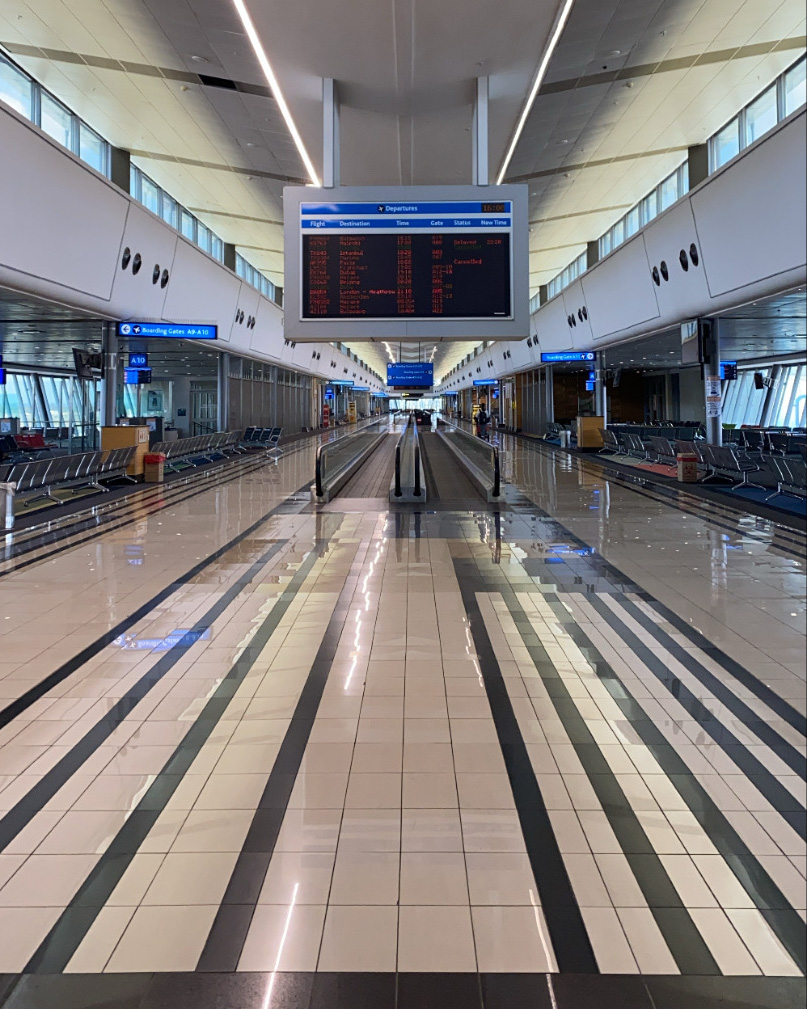 What it is like at Check In
When I arrived at the airport in Cape Town I was asked to produce a "health questionnaire". This was already made available to me when I checked in online, so I had it printed and filled out already. I was required to produce the same form again in Johannesburg airport. Luckily I had two!
There are sanitising stations as soon as you enter the airport. There are also temperature checks, social distancing measures and barricades to point you in the right direction. Surprisingly there were very few staff to assist. It was quite eery.
I checked in for my flight two hours early. It wasn't really necessary, but my nerves certainly calmed down for doing so. I didn't need any more documentation to fly domestically, but I did require a negative covid-19 test to check-in for my flight to Dubai. This is a requirement by Emirates for all passengers (though this changes daily). Be sure to keep in touch with your airline and call to confirm as rules change quickly and frequently.
There are very few restaurants and shops open during the pandemic. Many shopfronts in airports have been stripped bare. Even duty free shops have removed all of their cosmetics and fragrances to try or smell before you buy. It seems obvious now, but at the time I was expecting to try a new fragrance on my way through!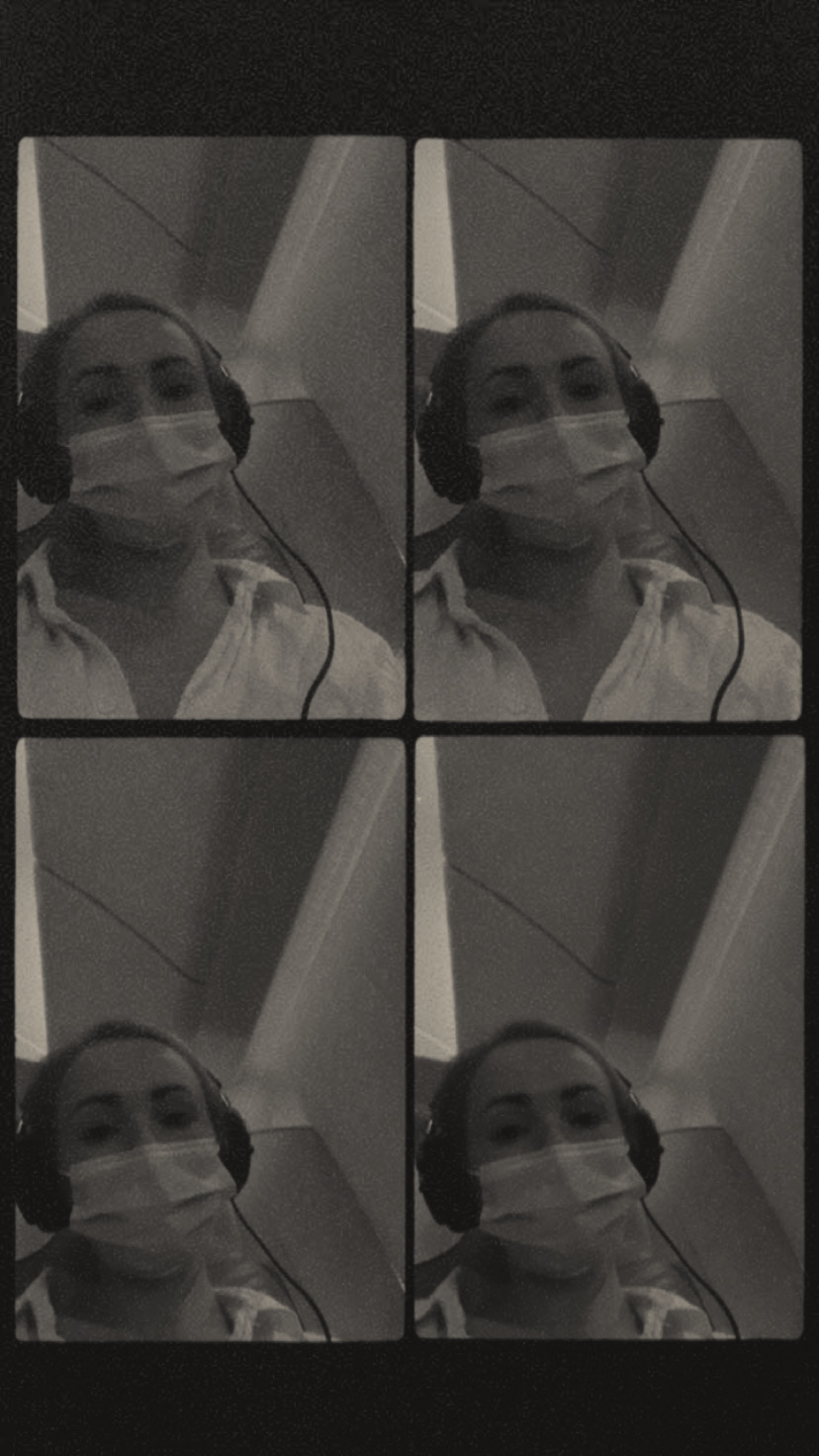 What it is like On Board
This is where things change the most when it comes to what it is like to travel right now. As I boarded my Emirates flight I was greeted by air hostesses in full protective gear, including goggles and gloves. It isn't that weird (given how weird just existing in 2020 is) but it certainly was different.
The only flight I could get back to Australia was in First Class. I was reaching a point where going home was more and more time sensitive, so I jumped at the opportunity. At least I would be social distancing in style!
Because my seat was up front, it was easily to social distance. Back in business and economy it wasn't as full, with many seats available for social distancing.
What I was most impressed by was a travel hygiene box given out by Emirates. This box contained two masks, two pairs of gloves, sanitization wipes and sanitizer. I don't think I've ever been this excited about hygiene! I got straight to work sanitizing my seat to be extra cautious.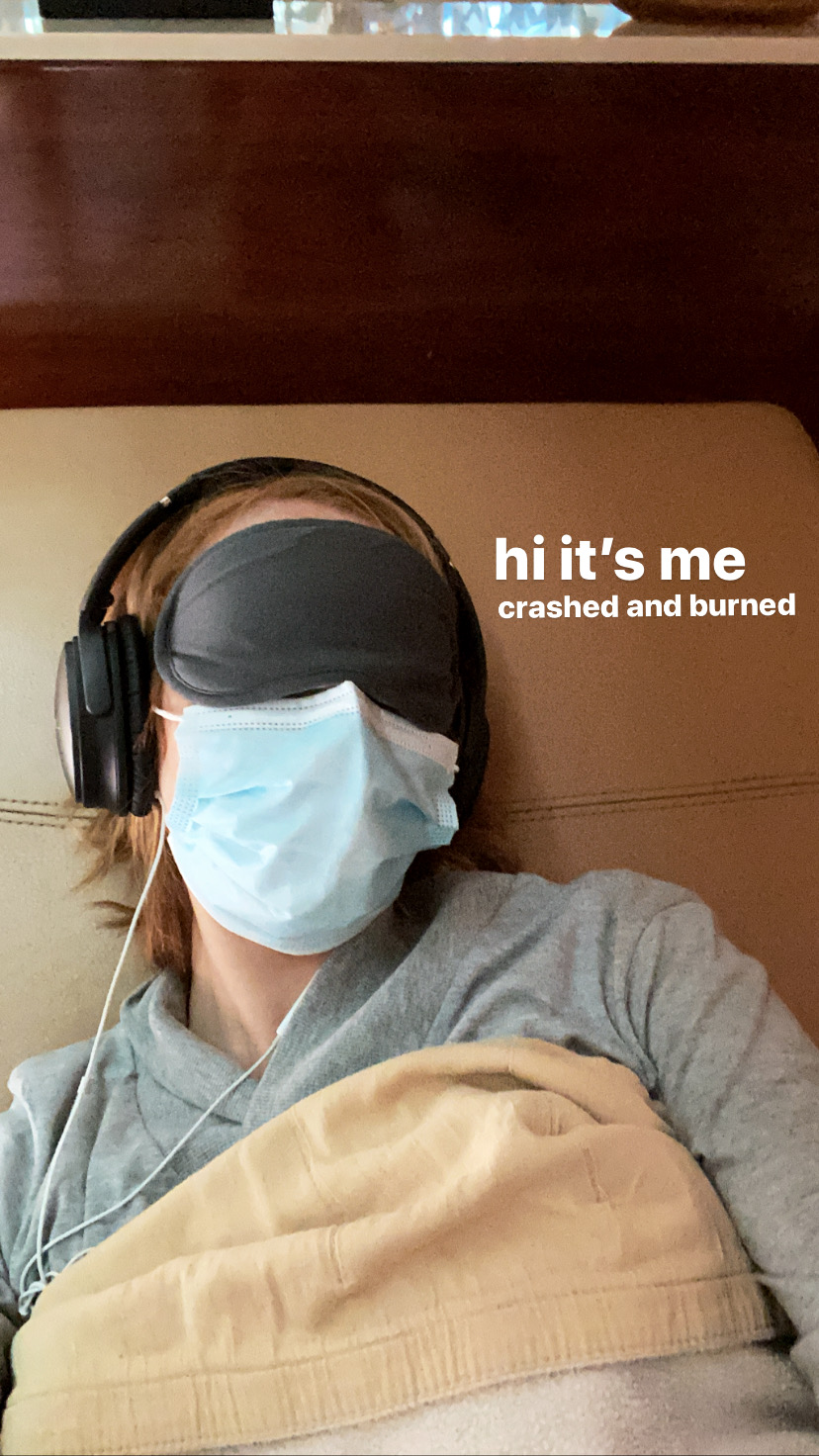 What it is like in transit
As I mentioned at the beginning of this blog post, I am currently more than halfway through a 20-hour layover in Dubai. This flight was more affordable because of the long layover, so I've had plenty of time to wander around the airport.
The lounge in Dubai is business as usual. The first-class lounge and business class lounge in Dubai are mixed into one area. There are dining options as usual, with the only major difference being QR codes to receive the menu. There is also less crockery with a lot of food products now being served in packaging. While I understand the covid-19 crisis, I wish more airlines would consider their environmental impact and ditch plastic at the very least!
There are sanitization stations throughout the airports and other than being very empty, it is quite normal here in Dubai. It will be quite some time before I travel internationally again, so it has been a unique experience in the journey to get home.
You can follow me on Instagram to follow the journey in hotel quarantine!