Chiang Mai is located in the Northern mountainous region of Thailand. This city is filled to the brim with hip coffee shops, kind-hearted locals, beautiful views and affordable foods to try.
It's got that small-town vibe with a population of 130,000 and that South-East Asian charm but it never really felt overly touristy or crowded. The Old City is a small part of town but within these walls is once all that existed in Chiang Mai. Staying in this area means the culture of the city is right on your doorstep where you'll be able to walk between attractions and get lost in the magic of the town.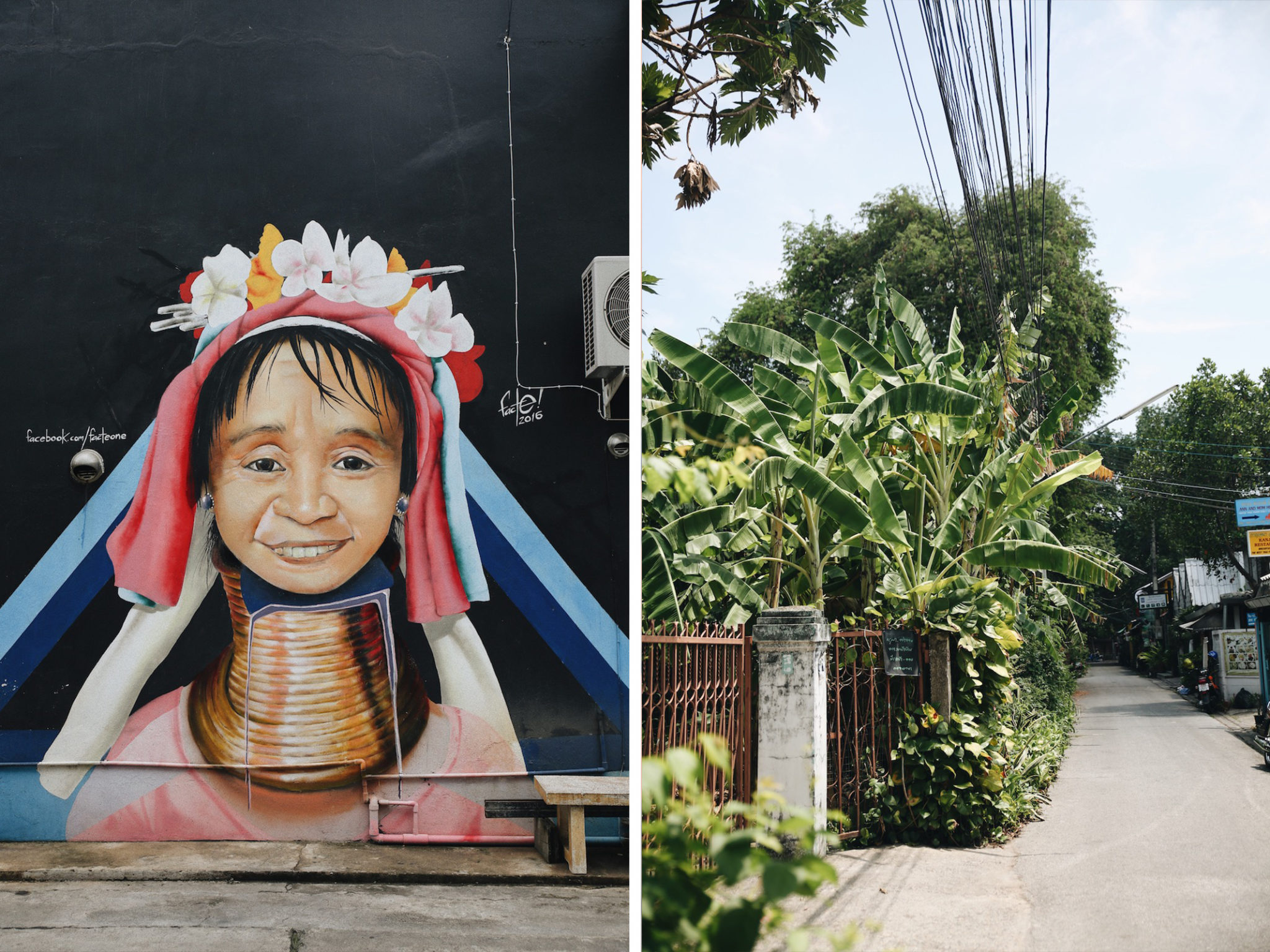 Your guide to Chiang Mai
Where to eat & drink
Cool Muang Coffee
Just at the edge of the old city, this hipster coffee shop has great tunes and is a quaint spot to cool off with an iced bevvy in hand.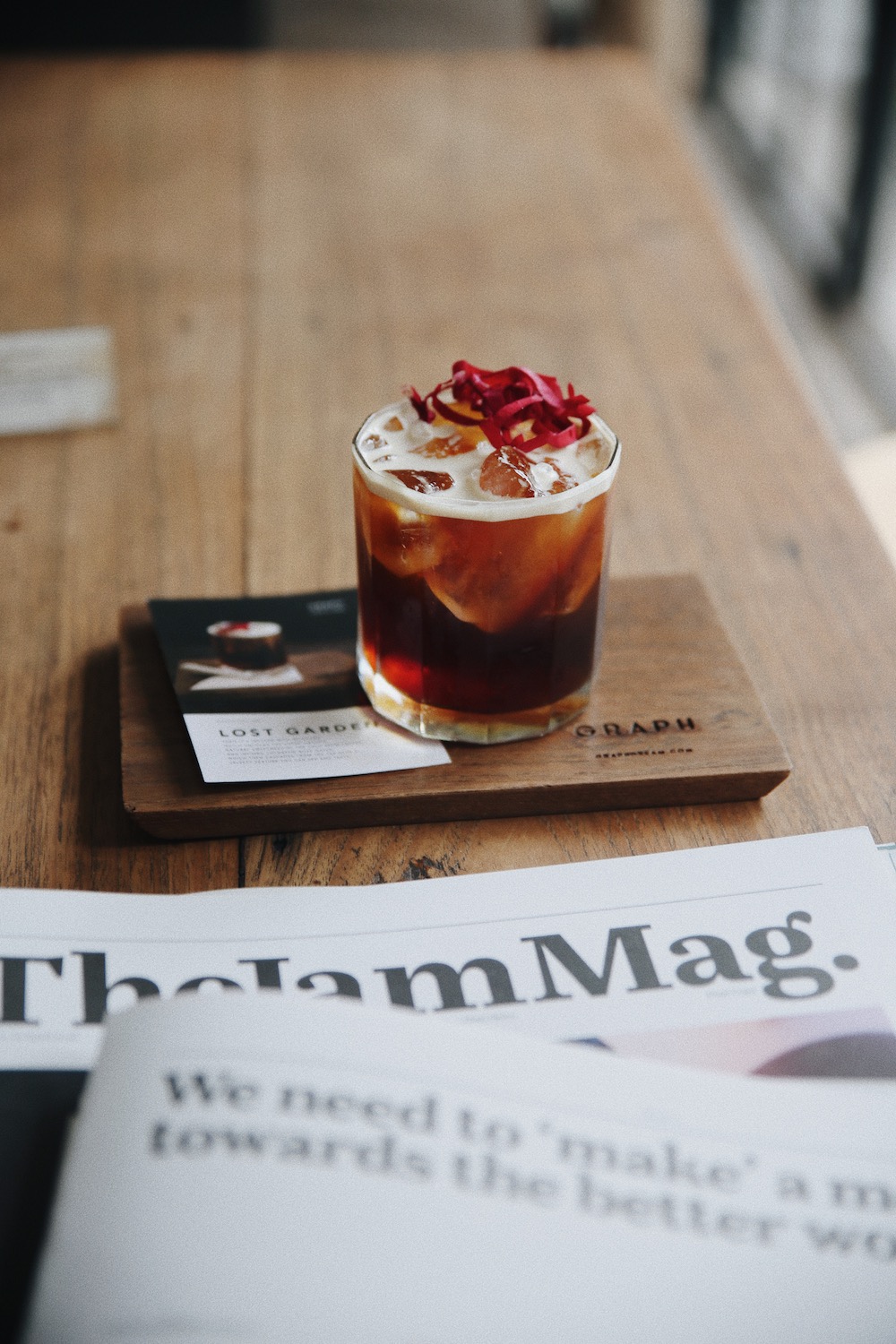 Graph Cafe
With quirky coffee blends like rosewater & cold brew, the drinks here are real works of art. The space is small so strike up a conversation with your barista and those sitting next to you and enjoy the delight of this little gem.
Overstand Coffee Old City
Set in a converted shophouse, head here for breakfast, lunch and a great cup of joe. Get in early because they close at 3pm!
Kanjana
Located down a small little alleyway away from the bustle of the main roads, Kanjana is a local spot that serves up fresh Thai cuisine. Try the pineapple curry with brown rice, the green curry, the pad see ew and the green papaya salad which are all fresh & full of flavour. Make sure to bring cash!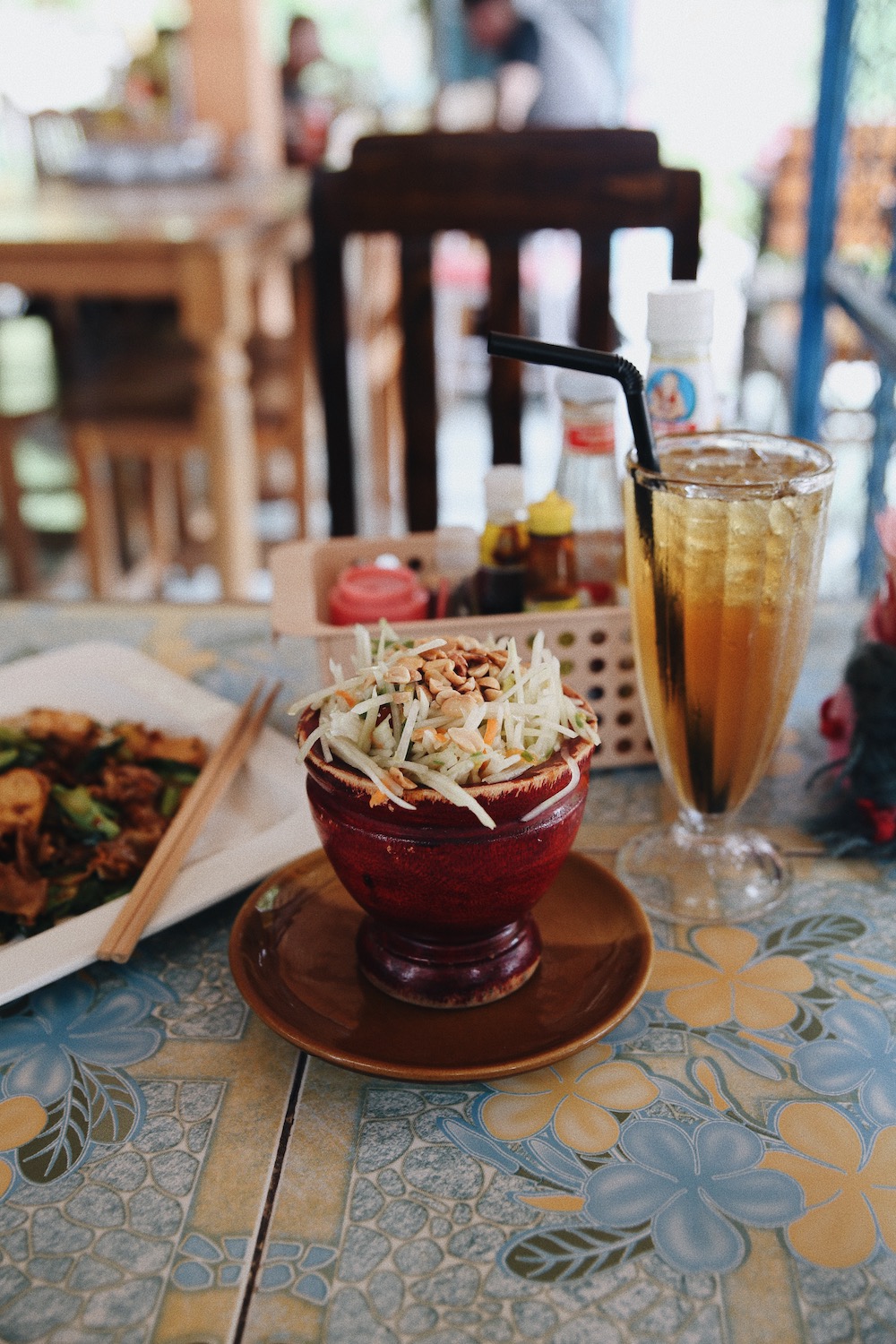 Farm Story House
Next door to Kanjana is Farm Story House, a cafe and restaurant that had the best mango sticky rice that I tried in Chiang Mai. They've got great coffee and their cosy setting is a quiet spot to spend an afternoon in the shade.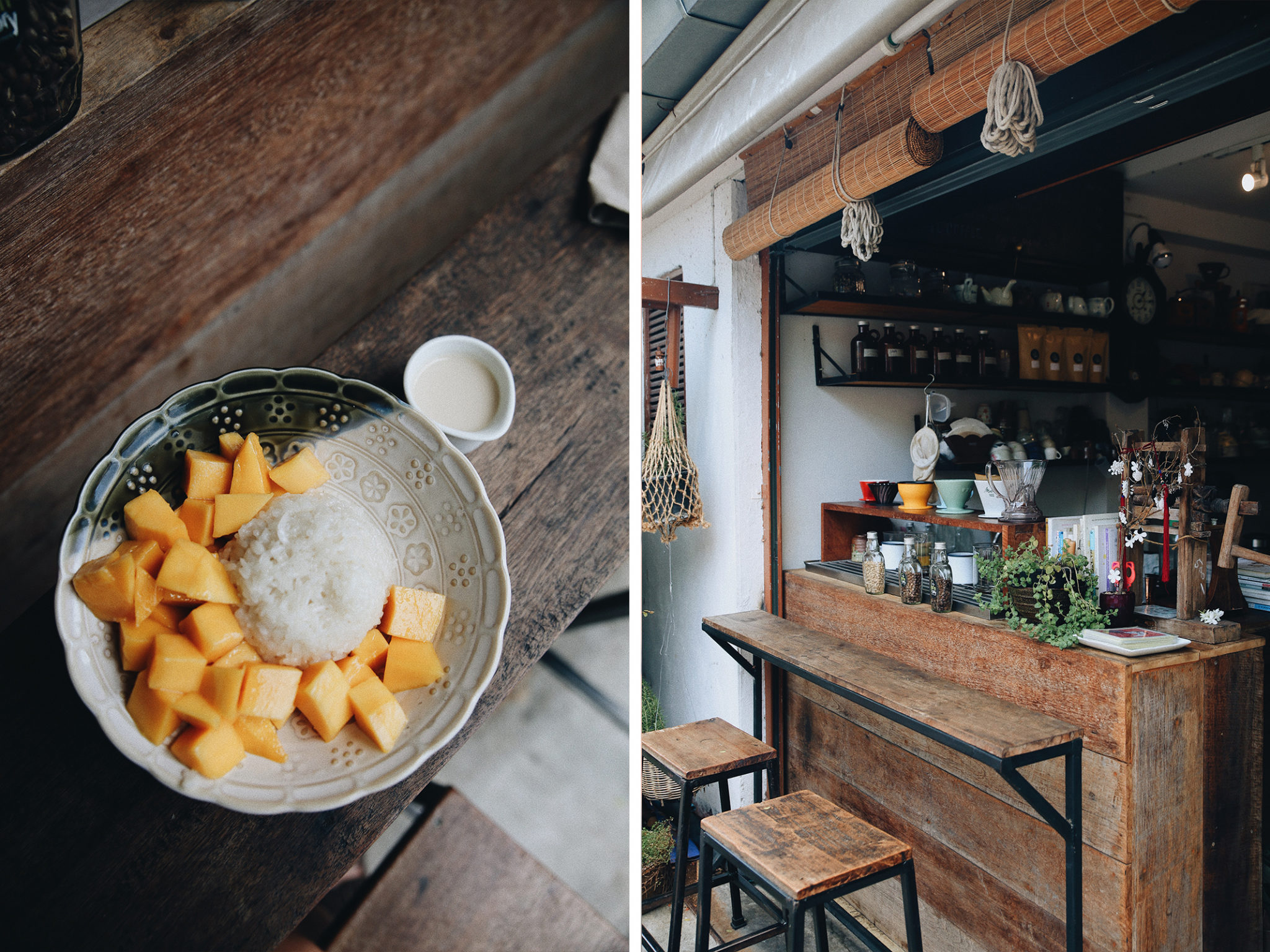 Pink House Garden
A boho vegan & gluten free restaurant with a relaxed outdoor setting just outside of the old city walls.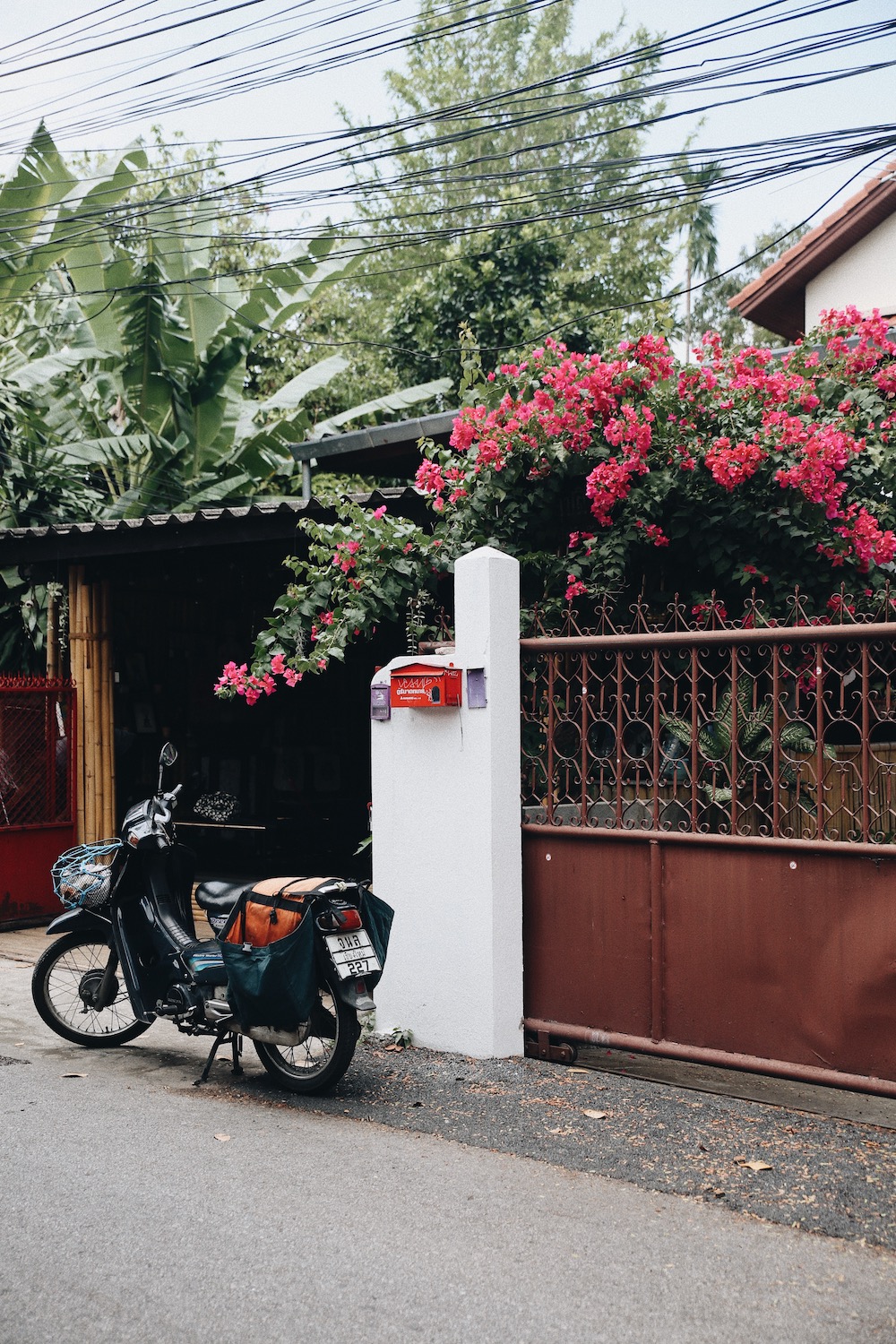 Khao Soi Arak
Offering just this one item, this local dish was originated in Chiang Mai and is a noodle soup that combines two different noodles- a flat wheat noodle and a crispy fried noodle. The sauce is a spicy coconut curry and it's traditionally served with lime, chilli paste, shallots and cabbage.
Amrita Garden
Hidden away in the South East corner of the old city, Amrita garden is a gluten-free and vegan cafe where you can pick up a cheap & healthy lunch or a guilt-free raw dessert and coffee. Their menu is unique and filled with fresh ingredients.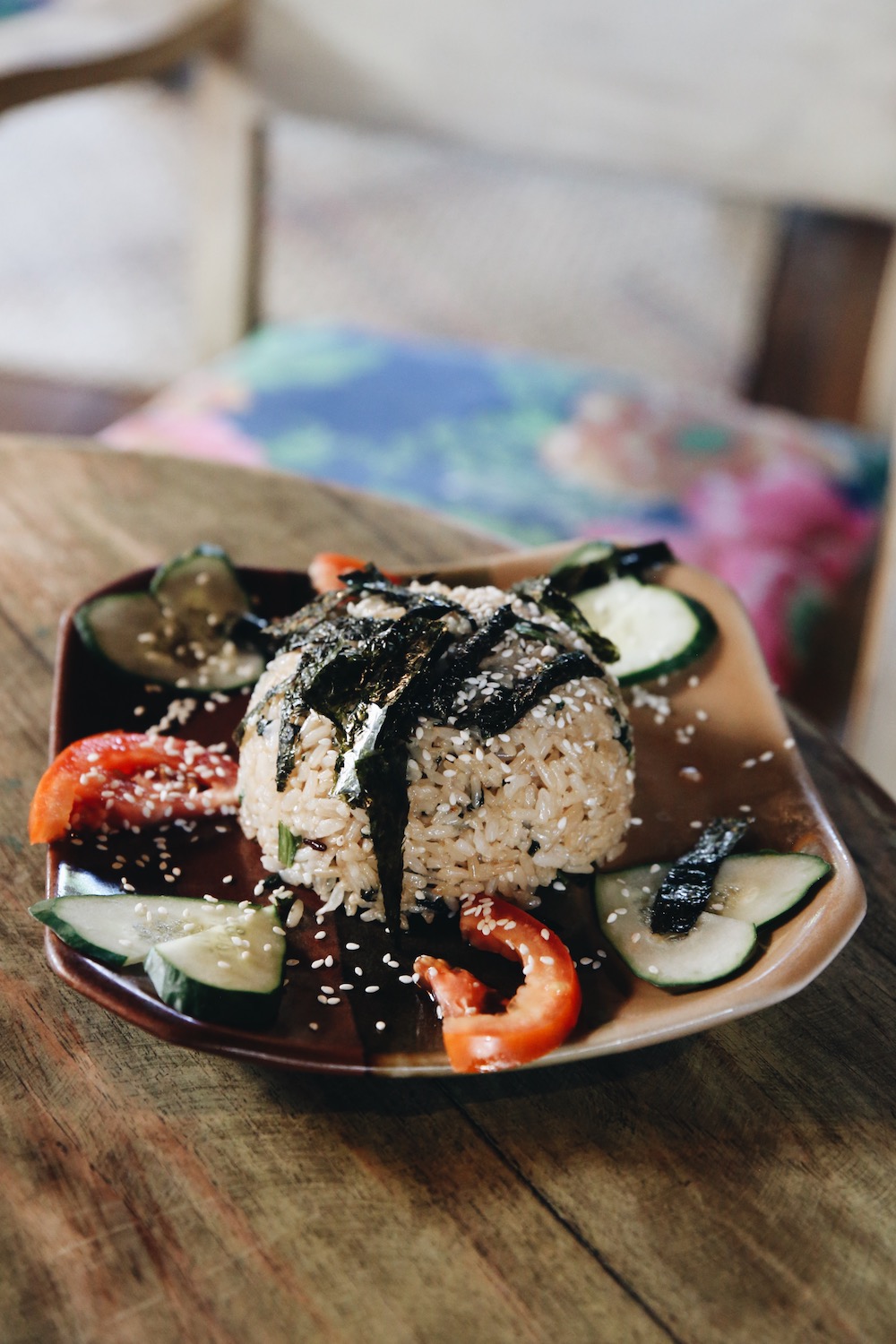 Free Bird Cafe
A one of a kind cafe for healthy vegan eats, Free Bird is a 100% social enterprise restaurant and all of their profits go to help support a learning centre for refugees from Burma. Not only do they serve up food which is better for you and the planet, but they also provide on the job Hospitality Training for their adult students and give back to their community through the food they make.
Bodhi Tree Cafe
A rustic wooden setting that has outdoor seating and fresh dishes like papaya salad, tofu and vegetable curries, raw plates and superfood smoothies.
Cat Shack Cafe
One of my favourite places in the Old City where you can cool off with a house made kombucha and feast on affordable, healthy plates.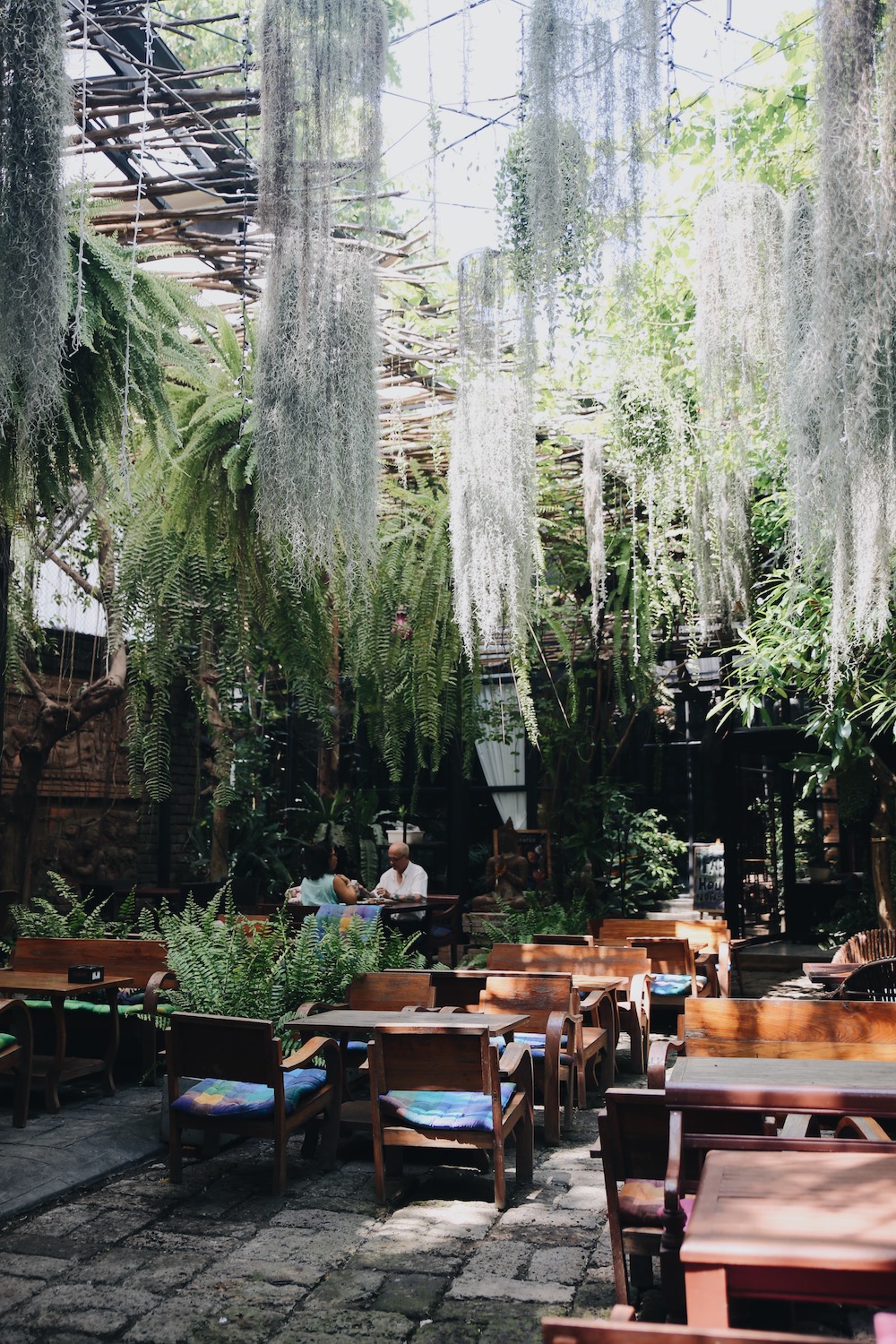 Where to relax
Green Bamboo Massage
A quaint spot for cheap & casual massage treatments!
Chinola Massage
Chinola is a modern little spot located near the Walking Market and is great for a quick massage or a little spot of reflexology.
Fah Lanna Spa
Stepping into Fah Lanna is almost like walking into a tropical Narnia, Hidden behind wooden doors, you'll find this lush spa where every treatment will have you walking out feeling refreshed & rejuvenated.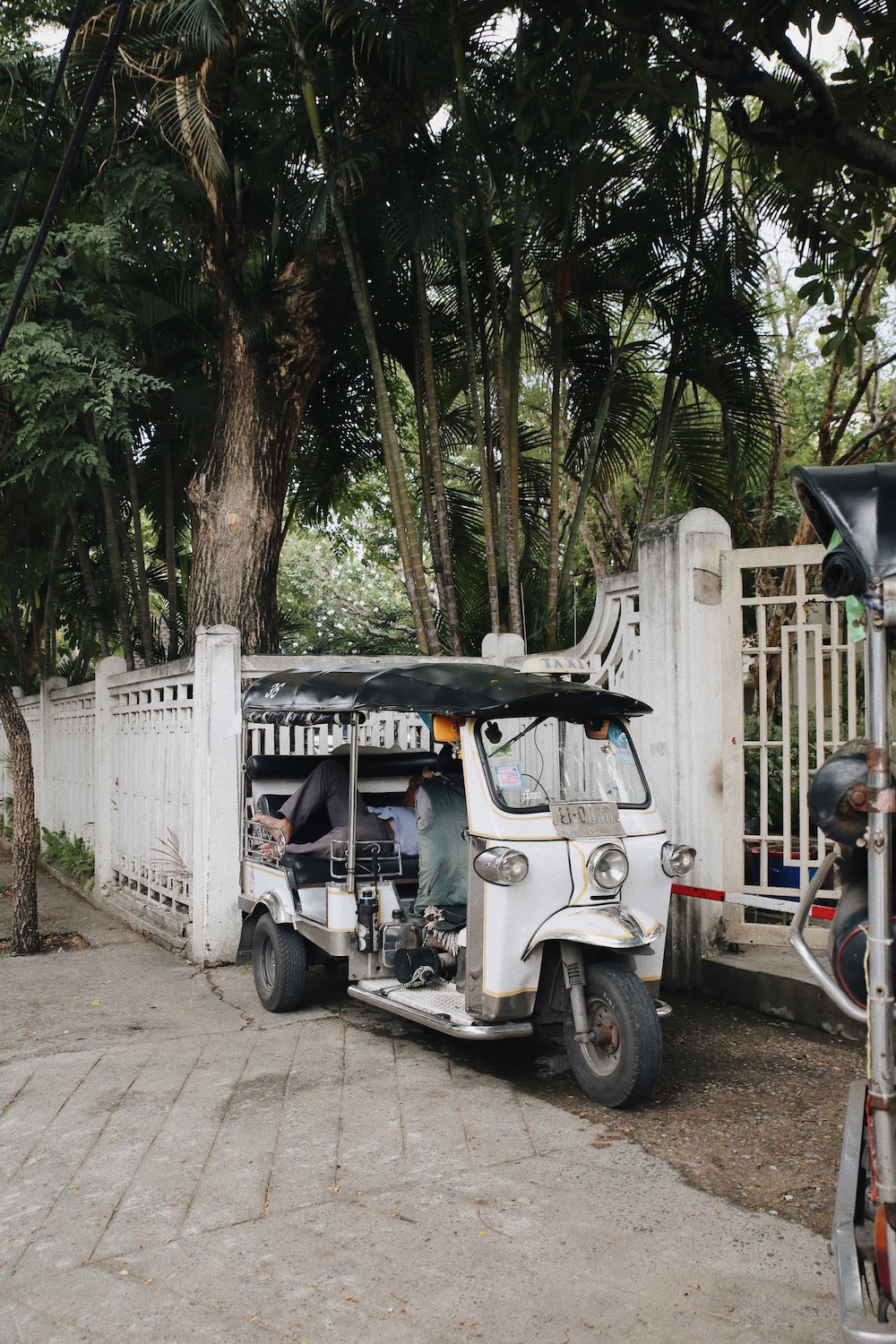 What to see & do
Wat Chedi Luang
Built sometime between 1385 and 1402, this stunning temple is located right in the centre of the Old City and is a Buddhist Temple believed to protect the city. The impressive structure is definitely worth a visit, especially at sundown!
103 Road King Prajadhipok Phra Singh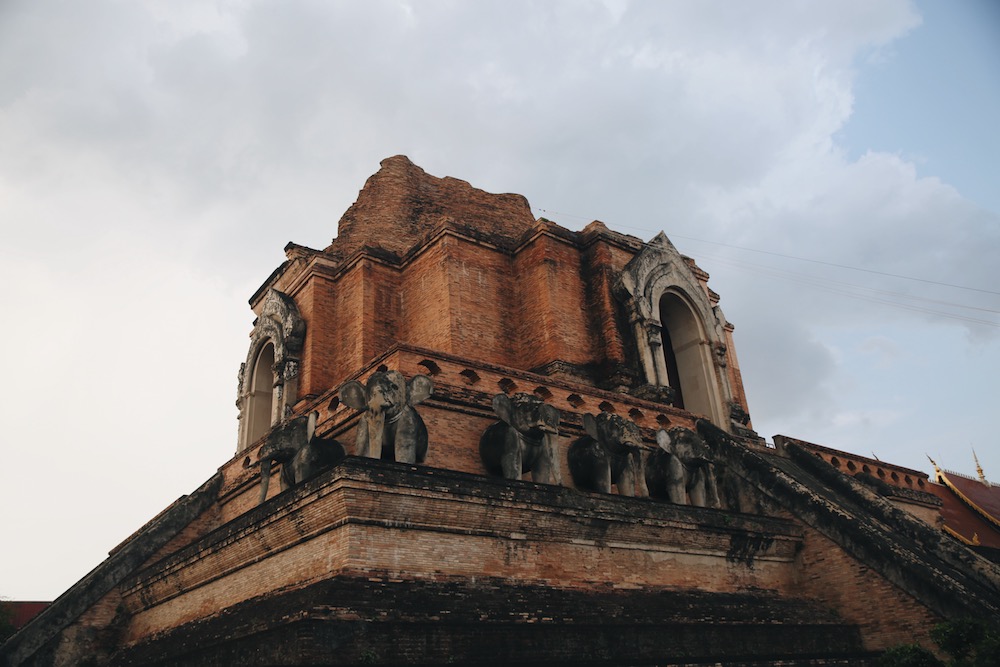 Temples
There are beautiful temples located around each corner that you turn in the Old City and the best way to see them is by spending a quiet morning just walking the streets and alleyways spotting them out. Best done with a fresh mango or papaya juice in hand that you can pick up at one of the many juice stands or cafes around town.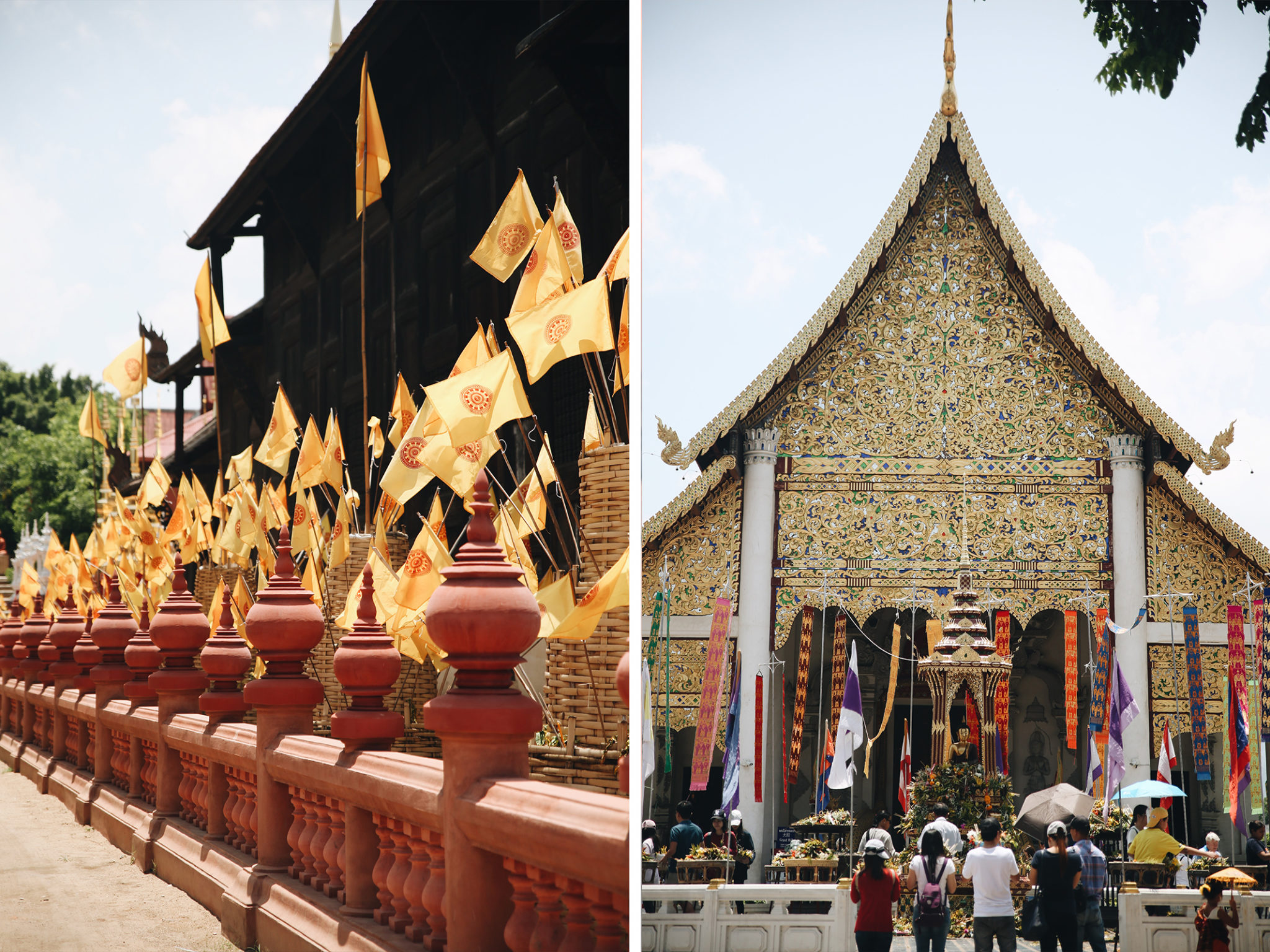 Sunday Walking Market
Also referred to as the Walking Street, the weekend night markets in Chiang Mai shut the streets down so you're able to freely wander the stores and street food carts. The atmosphere is relaxed but it does get pretty crowded so I'd recommend going just before sunset before all the crowds come out. You'll find everything here from food, clothing and accessories to vintage stalls and souvenirs so make sure to head here on an empty stomach and bring cash!
Starting at Tha Phae Gate down the full length of Ratchadamnoen Road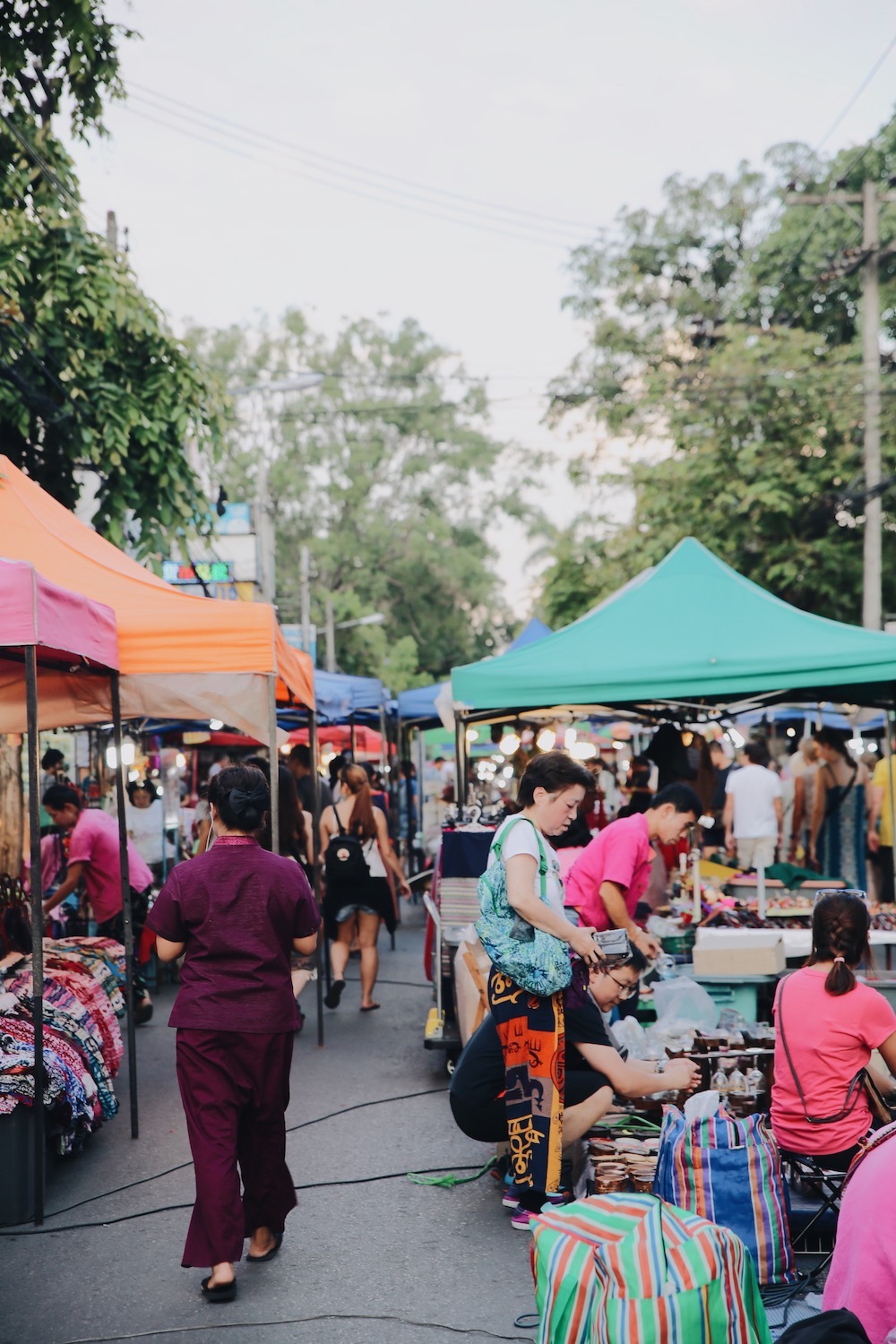 Muang Mai Markets
A huge outdoor wholesale market with fresh fruit, vegetables & meat, this is the place to come to see the incredible range of fresh produce available from the region as well as to get a glimpse of local life here in Chiang Mai. The aroma of curry pastes, herbs and spices fill the air and stall tables are laden with colourful produce. The markets open at midday and go right through til 11pm at night every day of the week.