When thinking about what to wear on safari before heading off for my trip to Tanzania, my mind was immediately drawn to khaki and camel… and my rather large supply of adventure hats! With more than a week to enjoy observing the lions, zebras, giraffes and cheetahs, I filled my suitcase with all the neutral tones I had, stacked a few hats into the mix and was on my merry way.
To state the obvious, neutral tones are important on safari as you want to blend into your surrounds as much as possible, especially when viewing wild animals. Hats also come in handy to tackle the midday sun (and boy does it get hot), as well as a scarf to throw over your shoulders in the evenings and mornings, as game drives occur right after sunrise and right before sunset – the two coldest times in the day. Add a few accessories into the mix and you'll totally look the part as you venture into the depths of Africa!
Safari packing essentials: (1) Handbag: Chloe | (2) Shades: Ray-Ban Aviators | (3) Necklace: Bauble Bar | (4) Sandals: Steve Madden | (5) Jacket: BP | (6) Hat: BP | (7) Duffle Bag: Sole Society | (8) Boots: Naturalizer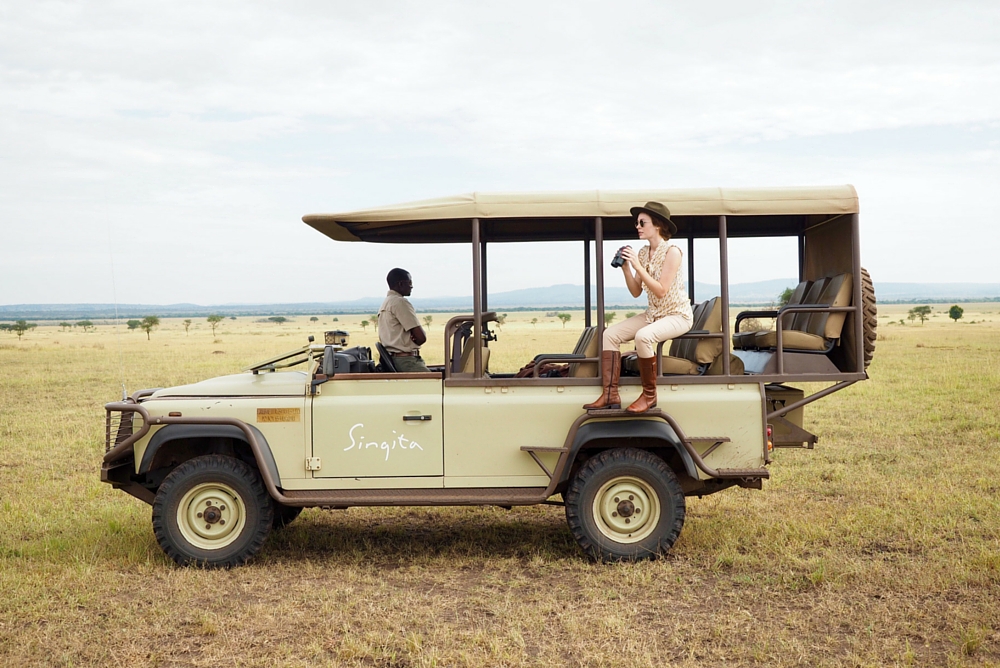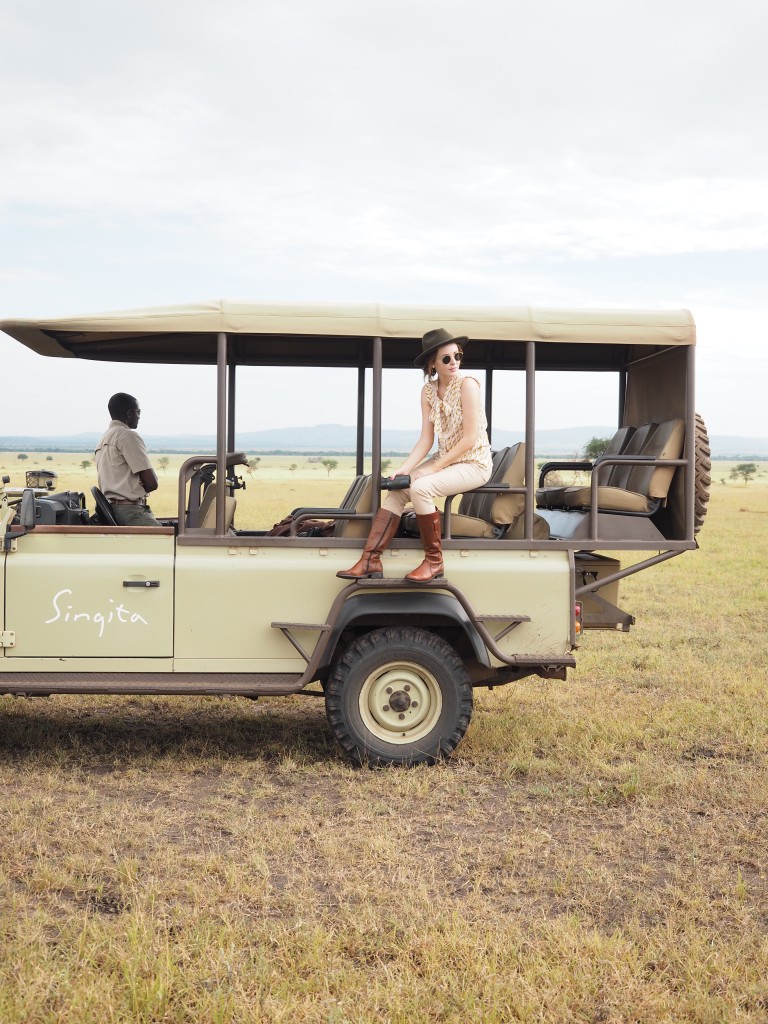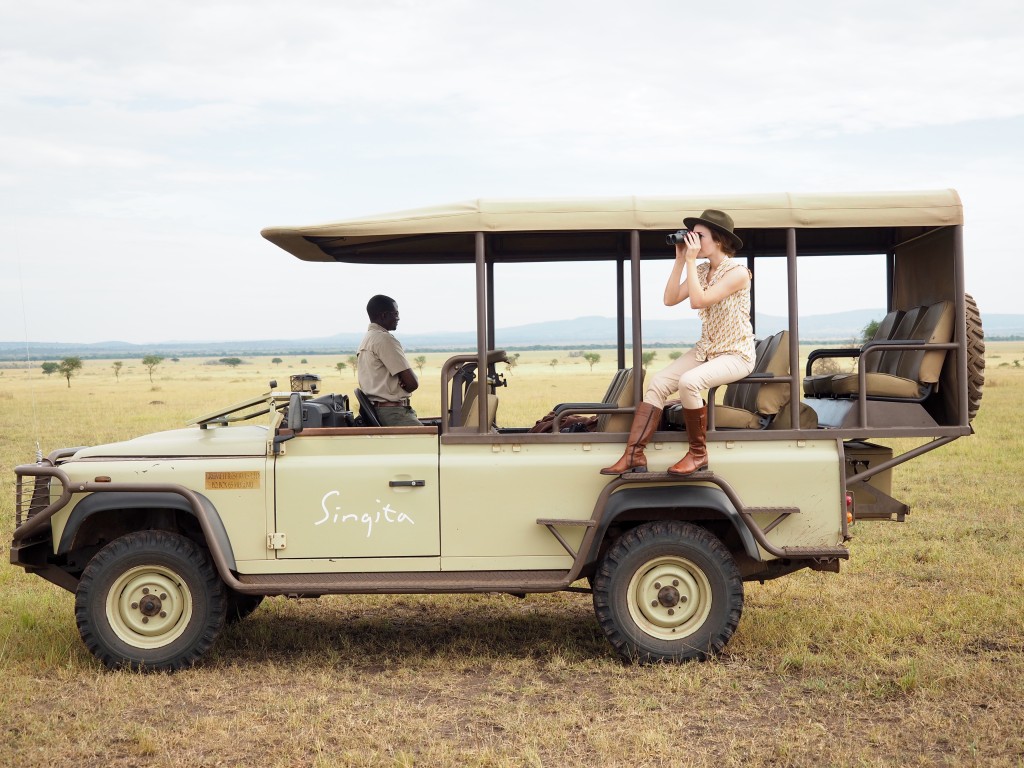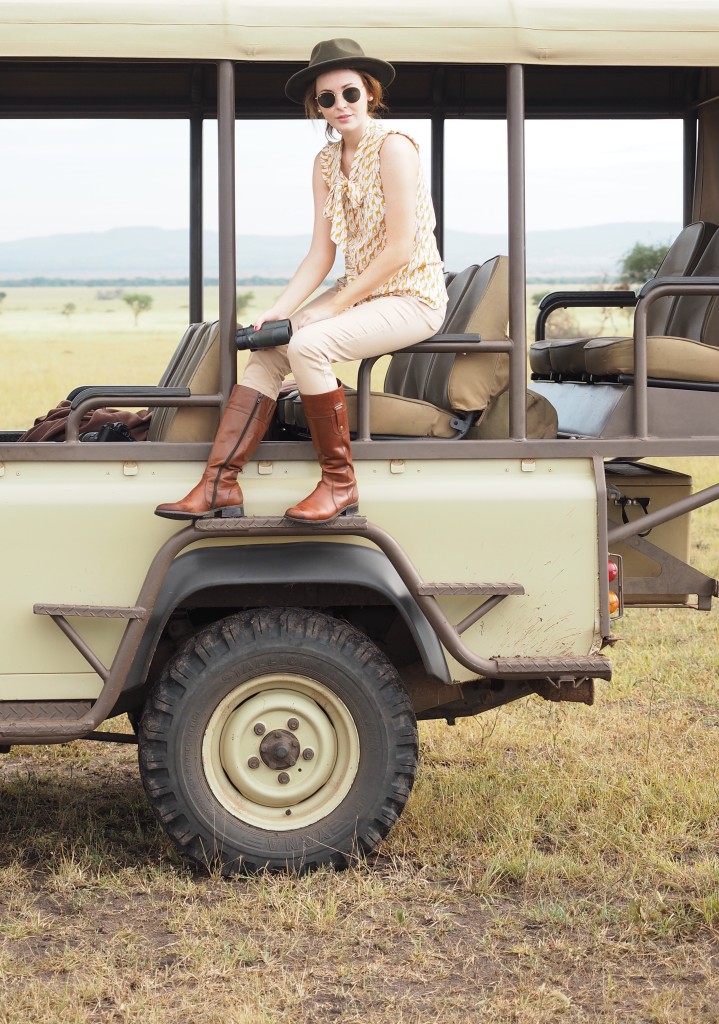 I'm wearing:
Tommy Hilfiger shirt, Zara pants (similar), Sole Society Hat, Jane Debster Boots (similar), Ray Ban Shades.
Books for Safari:
Out of Africa by Karen Blixen; Blood River: A Journey to Africa's Broken Heart; The Poisonwood Bible