New York City is home to great art, music, fashion, and most importantly… food. Specifically bagels. With that sentiment in mind, I'm setting out to answer the age-old (and hotly debated) question: Where are the best bagels in New York City? So, after eating my weight in bagels, I'm confident that this list will tell you exactly where to find the best bagels in NYC, whether you're a tourist or a native.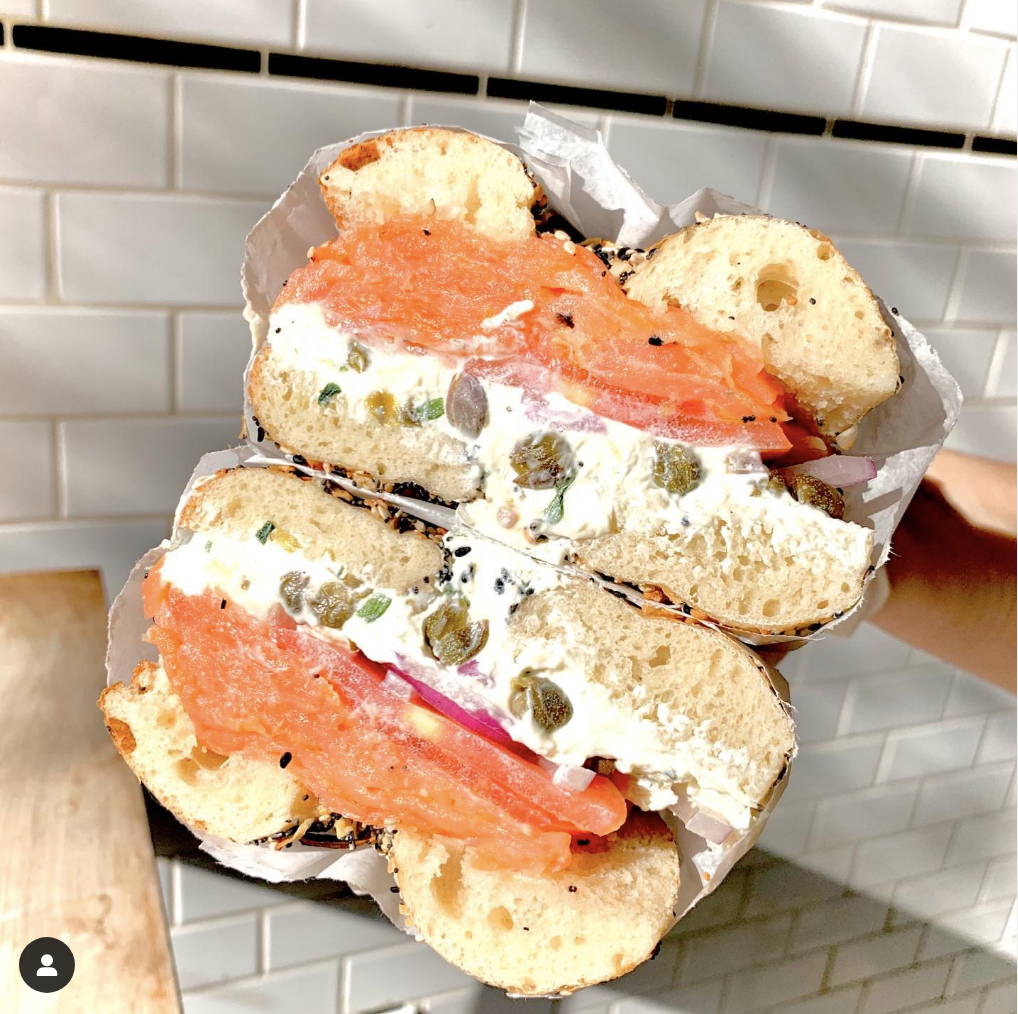 1: Bo's Bagels
Bo's is located in Harlem and, after opening in 2017, has been praised for their mix of traditional and creative bagel sandwiches. The Andrew is a personal favorite– it features egg, sausage, bacon, Vermont maple syrup, and scallion cream cheese.
Location: 235 W 116th St, New York, NY 10026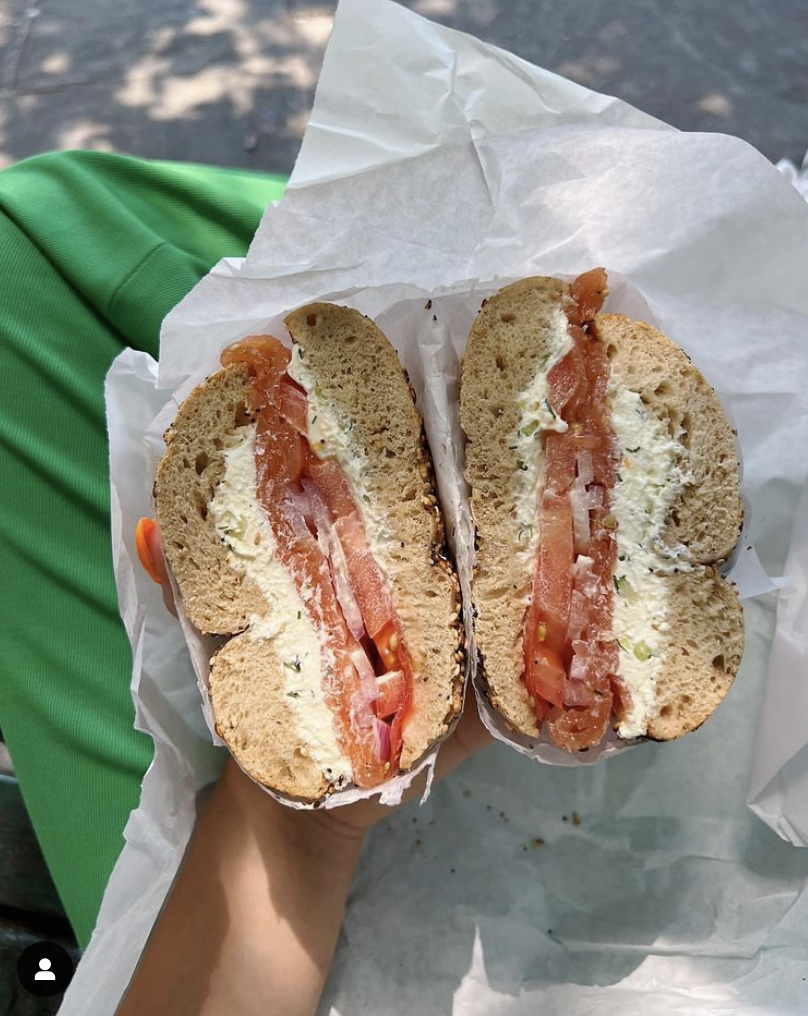 2: Tompkins Square Bagels
Located in the East Village, Tompkins Square Bagels truly has something for everyone (which is obvious by the lines that go out the door!), especially if you're a cream cheese lover. Flavors range from Birthday Cake to Wasabi. If you're an adventurous eater, this place is definitely for you.
Location: 165 Avenue A, New York, NY 10009
3: Leo's Bagels
The bagels from Leo's are extra fluffy, so you know it's going to be good. They also cater to dietary restrictions, which is amazing– their gluten free everything bagel with sun-dried tomato and roasted garlic spread is my go-to here.
Location: 3 Hanover Square, New York, NY 10005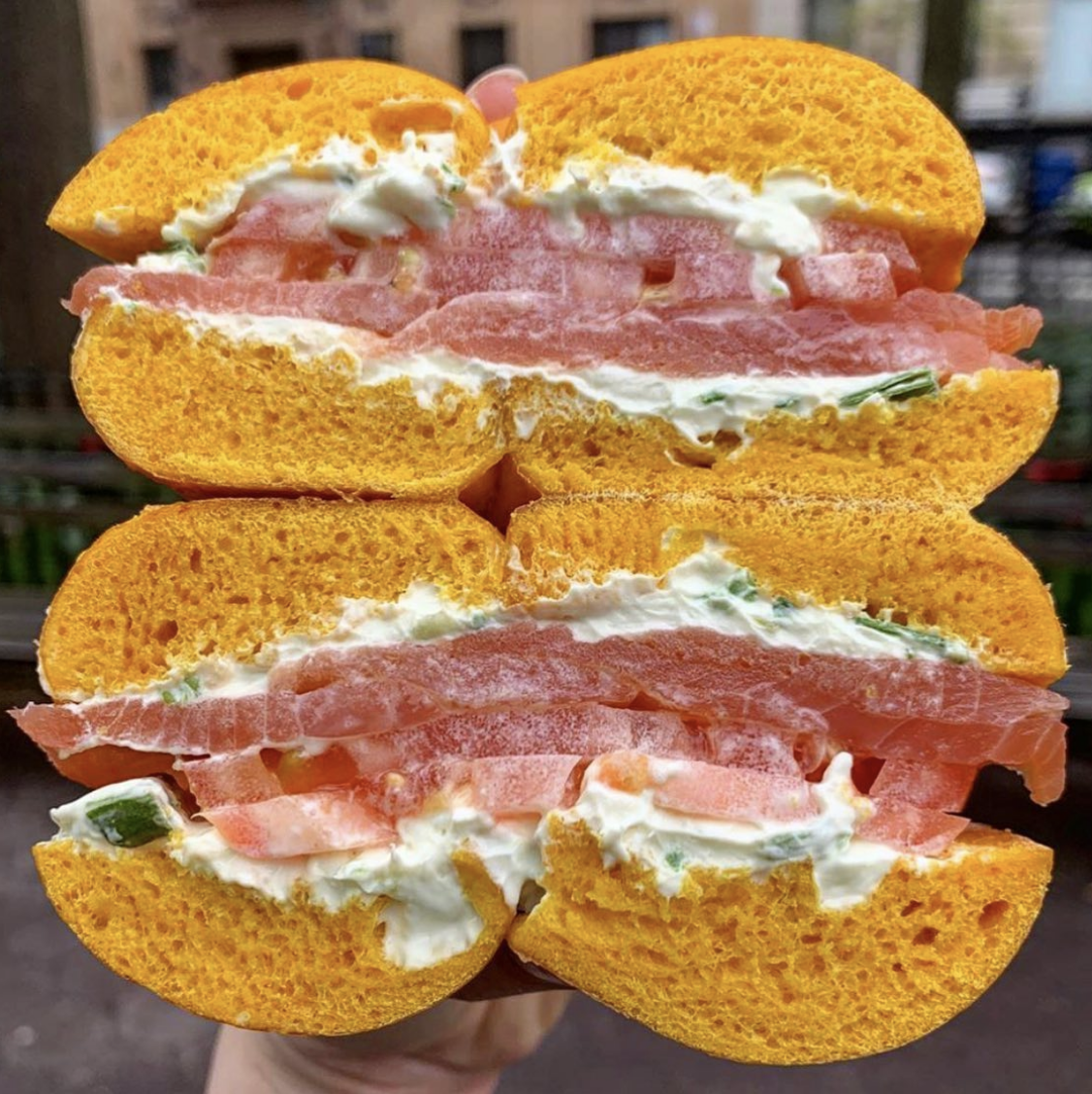 4: Absolute Bagels
Another spot where lines are regularly out the door! Trust me, it's worth it. The bagels are huge and so is the menu. The everything bagel with chive and garlic cream cheese, lox, tomato, and onion is delicious. They also offer vegan cheese!
Location: 2788 Broadway, New York, NY 10025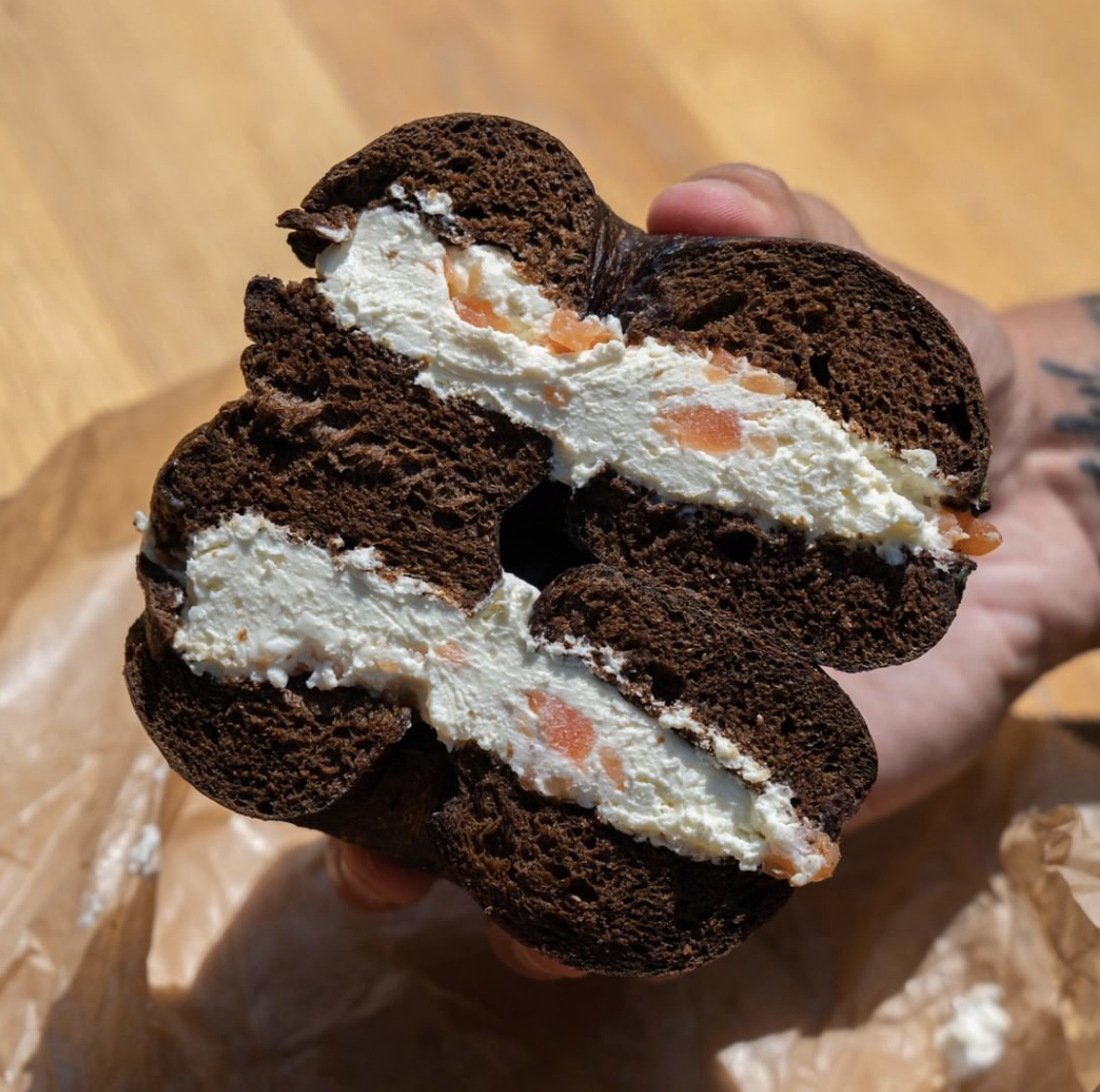 5: Brooklyn Bagel & Coffee Company
Brooklyn Bagel and Coffee Company was voted Food Network's favorite NYC Bagel, so you know it's going to be good. Their bagels are hand-rolled and kettle boiled – so if you thought bagel-making wasn't an art form, think again! If you're looking for a tried and tested flavour, their cinnamon raisin bagel is award-winning. You can also find a wide variety of cream cheese flavors, including: bacon scallion, jalapeno asiago, and honey bacon sriracha.
Location: 35-05 Broadway, Astoria, NY 11106
This is a guest post by World of Wanderlust contributor Eleanor Jane Batten. Images sourced via Instagram.
Read more:
The Best Doughnut Shops in New York City
The best luxury hotels in New York
The 20 Best Things to do Alone in New York City