If you're wondering where to find the best gelato in Florence, look no further. As a self confessed gelato addict and personally appointed sweets enthusiast, I have been to Florence a number of times to try, taste and delight over the incredible creamy textures and rich flavours of the best gelato in Italy. Here are the top picks (in order of preference!)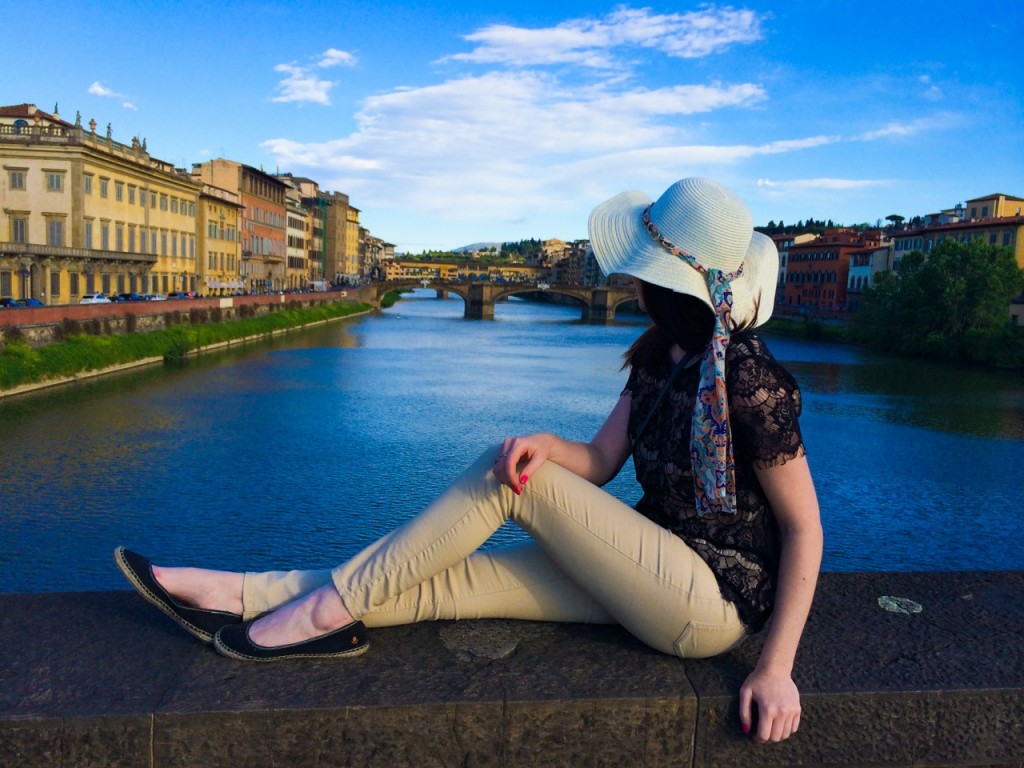 Top 10: Best Gelato in Florence
1. La Carraia
Although it might seem a little far in the distance when consulting a map, La Carraia, located on the Oltranro side of the river is extremely worth the walk. Besides, the more you walk out of your way to get the gelato, the more you can indulge once there! The best idea is to pick three flavours and learn what you like, followed by a later visit for your favourite flavour(s) or just try a few more! You really can't go wrong – this is perhaps the best gelato in the world. The prices are also a steal (presumably thanks to their location a little out of the way) with a baby cone on offer at just 1 euro. The portion servings are very generous, so be sure to arrive hungry or after a light lunch only – you'll want to save plenty of room for these creamy creations!
Location: Piazza Sauro Nazario, 25/R – Ponte alla Carraia (on the Oltrarno side) & Carraia 2 on Via dei Benci
2. Badiani
Due to its other offerings (as a pastry shop, coffee AND gelateria), Badiani comes in at second place as it offers a great light breakfast in the morning, followed by gelato in the afternoon/evenings. Without a doubt the flavour of choice to try is "Buontalenti", which was named after the man who is said to have invented gelato itself back in the 15th Century.
Location: Viale dei Mille, 20, about 4 blocks from the stadium
3. Carapina
This gelatria prides itself on using on the freshest ingredients to create its wonderfully creamy creations, making it one of the best places to go for gelato in Florence. Because of their commitment to keeping the gelato fresh, the flavours are limited and seasonally on offer. This is perhaps the best place to go for fruity flavours.
Location: Via Lambertesca, 18 and Piazza Oberdan, 2r
4. Grom
If you like your gelato rich and full of flavour in just one small spoonful, then you really can't go past Grom. After such success in Florence they have since opened numerous stores across the world in locations like Manhattan, Paris, and Tokyo. What makes their gelato so unique is that they source only the best ingredients from all over the world, such as cocoa beans from Venezuela and Colombia (hence I would really recommend the chocolate flavour!!!)
Location: Via del Campanile – corner with Via delle Oche (right side of the Duomo)
5. Gelateria de'Neri
If you like your flavours a little more inventive and sometimes on the whacky side, head on over to Gelateria de'Neri for a fantastic range of playful flavours with incredible tastes. The caramel is rich and creamy (a must try!), but flavours like chocolate and hot chilli with pistachio will surprise and enlighten your tastebuds. Be sure to try a few flavours to see what you fancy/could do without!
Location: Via dei Neri 9/10r
This list could go on and on as Florence is full of gelaterias, however you really needn't venture beyond this list – you'll find the creme de la creme in the above locations! And if I'm to be completely honest, I personally wouldn't venture beyond La Carraia (#1) – it really can't be beaten!
See more of my adventures on Instagram.