Naples (or Napoli to the Italians) is the birthplace of pizza. If you're anything like me that gives you all the more reason to go out of your way to put Naples on your Italian itinerary… and that is precisely what I recently did.
This year on our trip to Europe (I was travelling with my boyfriend and fellow pizza lover), we picked destinations purely on the basis of food or great views. We thus decided to visit Lake Como, onwards to Naples for pizza, the Amalfi Coast for incredible views, and finished our Italian adventures back up north in Milano for a mini city escape before travelling onwards to France.
We arrived in Naples during the day and had one objective on our agenda: eat as much pizza as we could within the space of just two hours, before travelling onwards to Sorrento where we based ourselves for the first part of our Amalfi Coast adventure.
Below you will find the absolute best pizzerias in Naples – no more, no less. We did a lot of research before the trip to ensure we covered only the best pizzerias in Naples, so below you will find a comprehensive list of our findings… happy pizza eating!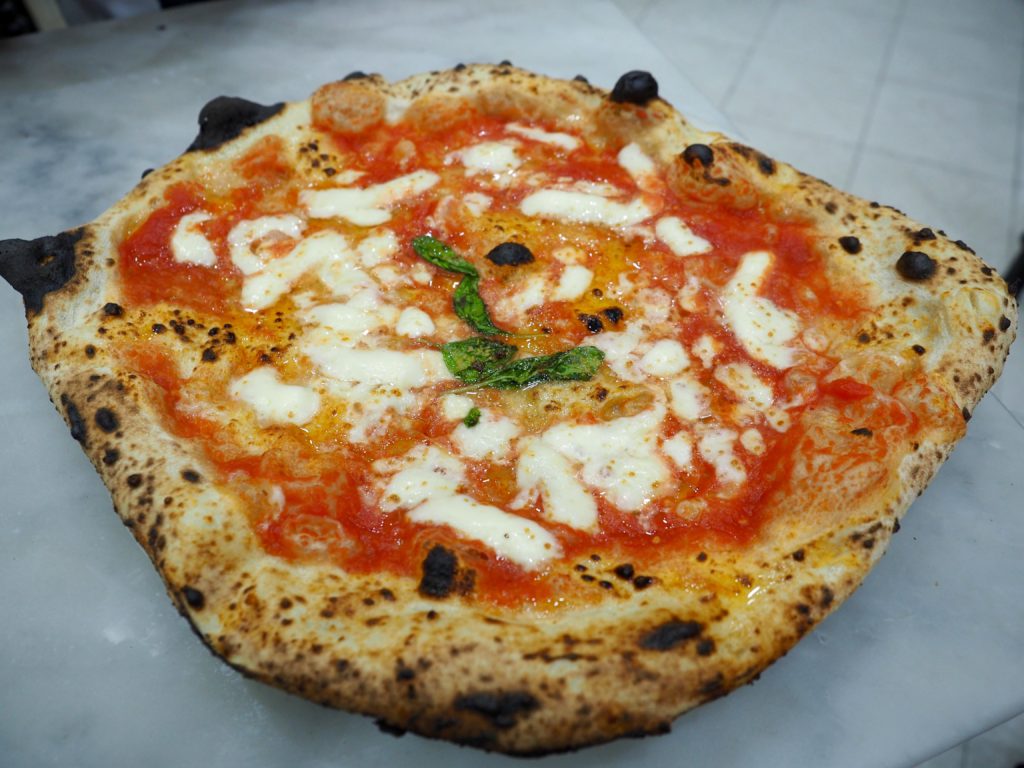 Pizzeria da Michele
If you've ever seen the film Eat, Pray, Love, then you will fondly recall the moment Julia Roberts struggles to zip up her jeans after a carb-induced frenzy of food tasting around Italy (I know the feels and wholeheartedly believe a little weight gain is a small price to pay for the flavours on offer!) The pizzeria she eats at prior to this point in the film is Pizzeria da Michele, one of Naples most famous pizzas and home to a wetter, less crispy, more doughy type of pizza with plenty of toppings.
You'll pay just a few euros for a sit-down pizza in the casual surroundings. Drinks are of course available too if you wish to make a meal out of it.. but be prepared to wait at meal times!
Location: Via Cesare Sersale, 1, 80139 Naples, Province of Naples, Italy (map).
Il Pizzaiolo del Presidente
If street food is your jam then you'll find plenty of street pizza on offer in Naples. This diminishes the need to sit down and eat with cutlery (there's no pizza cutting before serving here) and allow you to grab a pizza on the go to keep wandering the streets.
Our favourite find for just 3.50 euros was this huge, delicious and bursting with flavour street pizza from Il Pizzaiolo del Presidente. The pizzeria was named after President Clinton, who visited the owner's brothers store (Di Matteo – just a couple of stores down the street), which quickly brought a lot of success to the pizzeria and thus prompted the opening of the second store. You can also opt to dine in, but there's plenty to see outdoors if you want to eat on the go.
Location: Via dei Tribunali, 120-121, 80138 Naples, Province of Naples, Italy (map).
Di Matteo
Of course it would make sense to name Di Matteo before his brother's subsequent shop (above), but in all honesty we had a slightly more tasty pizza at the former with a richer sauce and generous but not overbearing portion of cheeses and oils.
That being said, you can get a delicious (and deliciously cheap) street pizza here at Di Matteo, a great place to grab one on-the-go as you continue your stroll down Via dei Tribunali towards more (and more, and more, and more!!) pizzerias.
Location: Via dei Tribunali, 94, 80138, Naples, Province of Naples, Italy (map).
If you have more time:
As we were visiting Naples during a rather large travel day (from Lake Como in the North to Sorrento in the South), we didn't have a whole lot of time to explore Naples beyond the main street between the train station and the town centre as we were mindful of the time to travel onwards to the Amalfi Coast. But if you have more time, you should try these also:
Pizzeria Starita
Starita was chosen as the best on offer by the Serious Eats Guide, a guide that really helped with planning our pizza-eating-mission in Naples, so is certainly worth a visit if you have more time to explore in Naples. There's also a little more to choose from on the menu beyond pizzas, so it is a great place to visit if your friend (whom you should question their friendship!?) doesn't like pizza.
Location: Via Materdei, 27, 80136 Naples, Province of Naples, Italy (map).
Pizzeria Port'Alba
Although not nearly the best pizza in Naples (light on toppings in particular), this is said to be Naples first pizzeria, so perhaps worth a look just as well.
Location: Via Port'Alba, 18, 80134 Naples, Italy (map).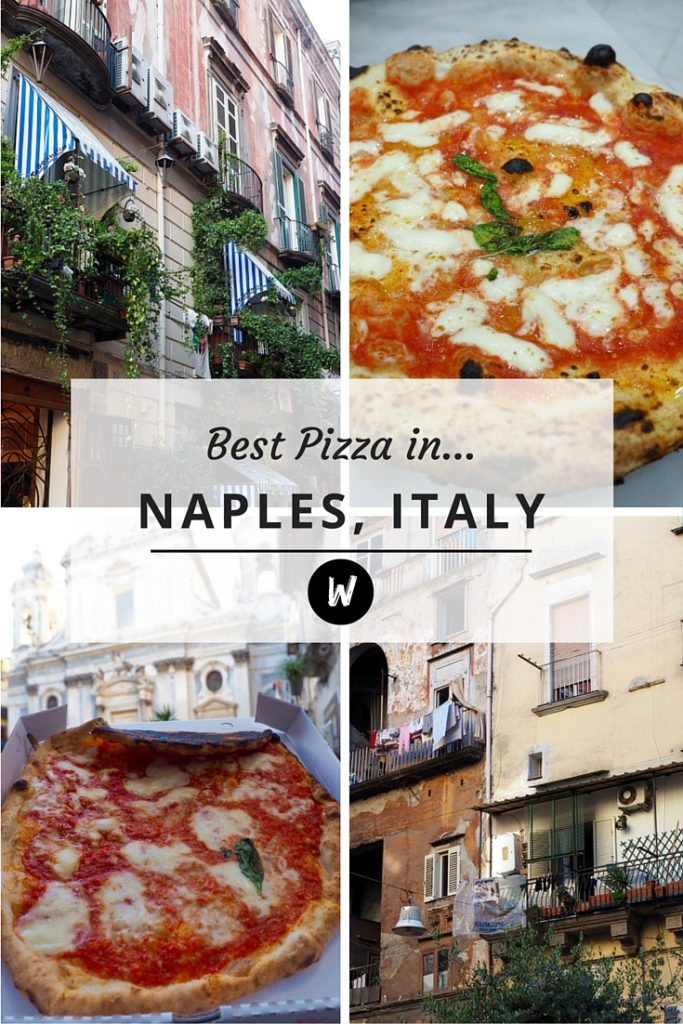 Let me know in the comments below your feedback from your Naples pizza eating mission! Which were your faves?