If you're a vegan visiting Cape Town or a local looking for where to go, this is a comprehensive list of where you will find the best vegan in Cape Town. Each of the establishments listed are tried and tested (often four or five times each!) Fortunately for vegans in Cape Town there are endless options to select from. The below list comprises all of my favourite vegan places in Cape Town, though there are many more notable restaurants and cafes serving vegan options.
The Kind Kitchen
Of all the vegan restaurants and cafes I managed to eat my way around through a week in Cape Town, the Kind Kitchen was the one that stood out most. Located over in Woodstock neighbourhood, the Kind Kitchen serves really tasty seasonal produce (so seasonal that they don't display their menu online).
252 Albert Rd, Woodstock, Cape Town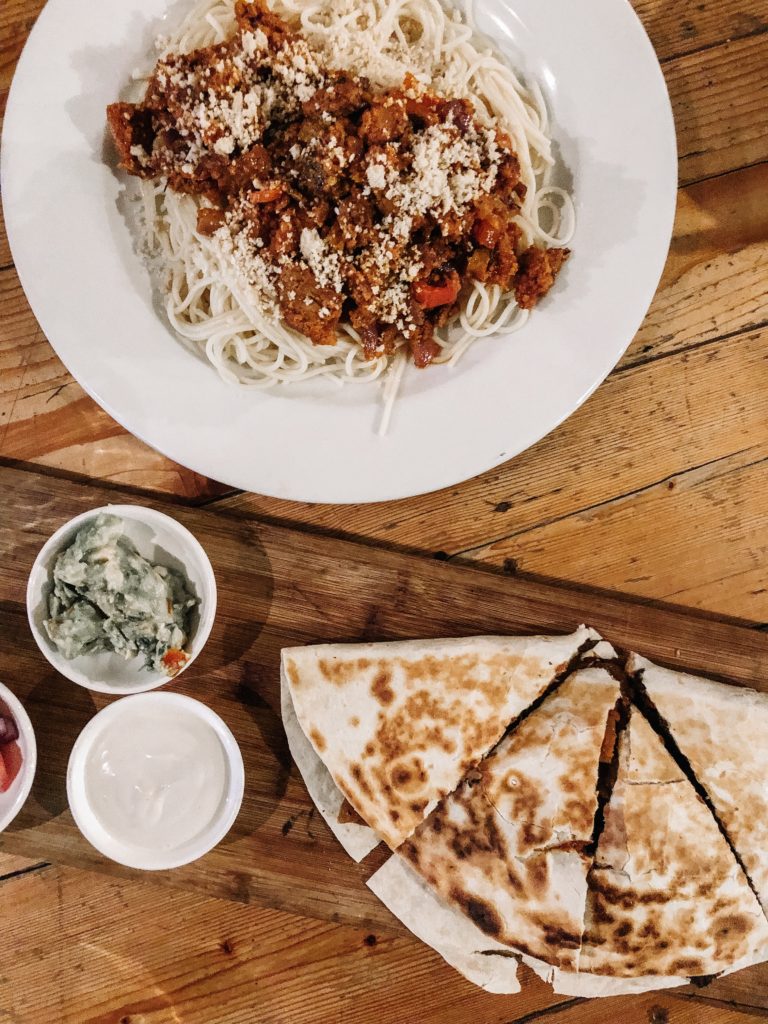 Plant
If you're looking for a vegan date night restaurant in Cape Town, look no further than Plant. This all vegan restaurant and cafe has a great range of menu items as well as daily specials. The vegan bolognese and enchiladas were both absolute hits! Oh and a bonus… they make kombucha!
8 Buiten St, Cape Town City Centre, Cape Town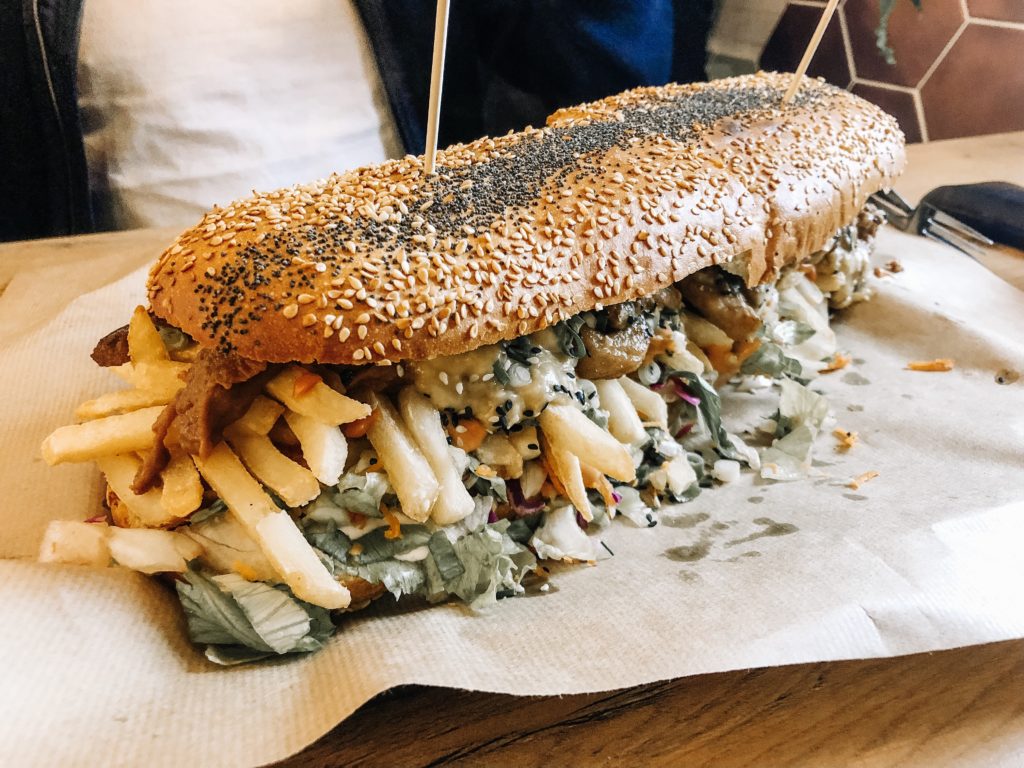 Lekker Vegan
Vegan junk food is all the rage these days and Lekker Vegan really nails it. There are plenty of choices on the menu from burgers to wraps, but the vegan "subs" are to die for. They combine a variety of menu items in one big sub, oozing with vegan goodness. One is more than enough for two people – I can't imagine you could finish one alone!
Shop 11A1, Palmhof Shopping Center, 105 Kloof St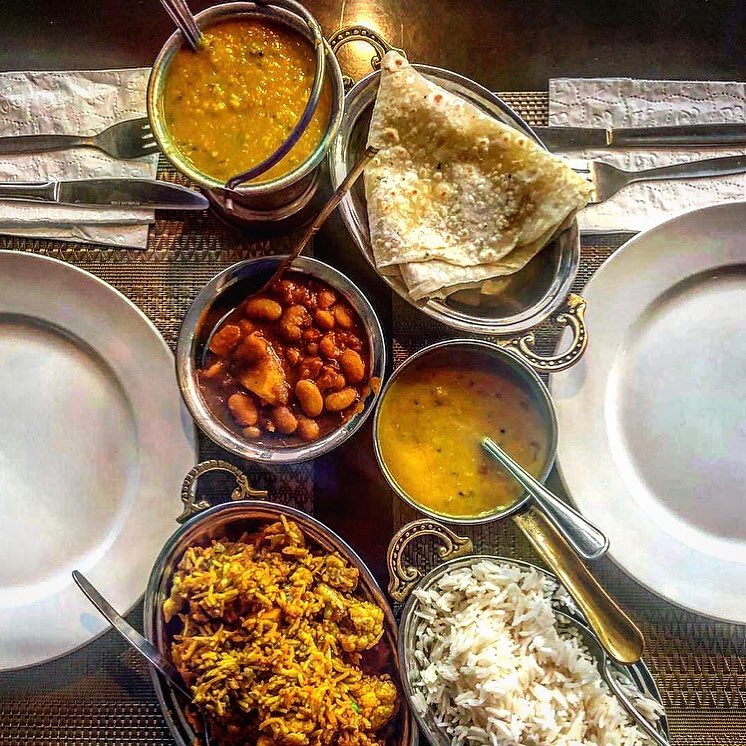 Prashad Indian
Prashad is my favourite Indian take-away in Cape Town and best of all they offer a huge range of vegan options. There's even a soy "butter chicken"! You can find Prashad on Ubereats and the prices are really reasonable. One curry with naan and rice is enough to serve two people.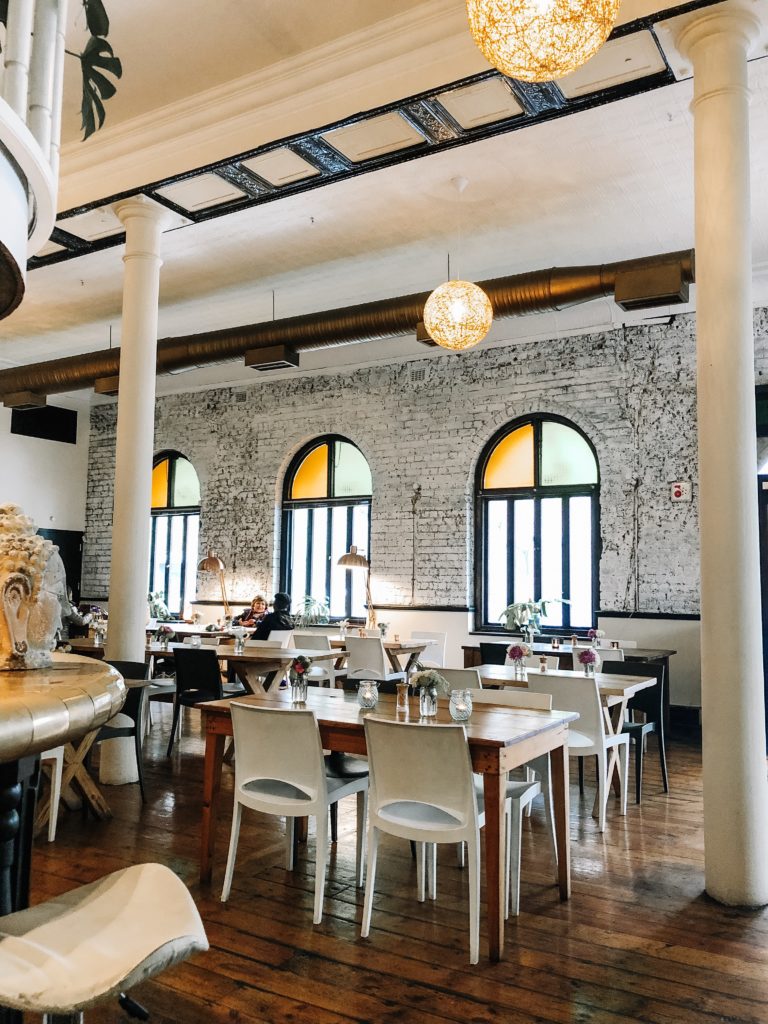 Raw & Roxy
Raw & Roxy is Cape Town's leading raw vegan restaurant. The flavours pack a punch but the serving portions are small. Surprisingly, you'll leave feeling full. Each meal is packed with fresh vegetables, fruit, nuts and plant goodness. I'd recommend trying the tasting plate for a selection of the best sellers. It is surprising how tasty raw food can be when made well!
38 Hout Street The Corner Of Hout and, Burg St, Cape Town City Centre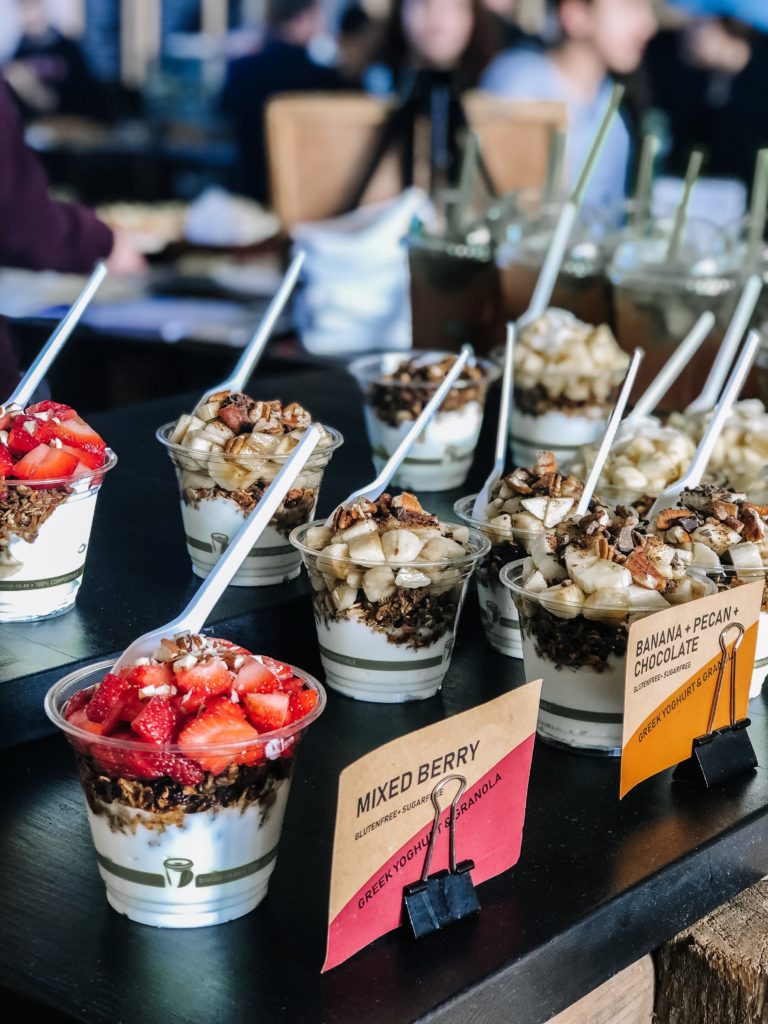 Oranjezicht City Farm Market
Saturdays and Sundays in Cape Town are when the city really comes to life with a sense of community. There is no place you would rather be on a Saturday or Sunday morning than Oranjezicht farmer's market. Here you can find plenty of fresh produce, homemade treats and a wide variety of food stalls serving breakfast, brunch and lunch. There are endless vegetarian and vegan options on offer, making this a great place to visit with friends.
Granger Bay Blvd, V & A Waterfront, Cape Town