After a handful of visits to Rome over the past few years adventuring around Europe, I'm convinced I could never tire of this city. Whether you're roaming the city streets with a slice of fresh pizza in hand or navigating your way through a melting tri-scoop gelato cone, you're going to find this city is best discovered when you're in the know.
I set off to discover the best photographic points in the city with local guide Simone, who helped me discover the best of Rome is both in the old and new: the discovered and undiscovered. So here we have the very best views of Rome!
Terraza Borromini
A relatively recent addition to the rooftop bar scene of Rome (which is surprisingly few and far between), Terraza Borromini might just be the best kept local secret. The terrace overlooks a panoramic view of the city and is best visited at golden hour, with plenty of time to unwind with an aperitif and wait for the sunset to roll in.
Location: Via di Santa Maria dell'Anima, 30A, 00186 Roma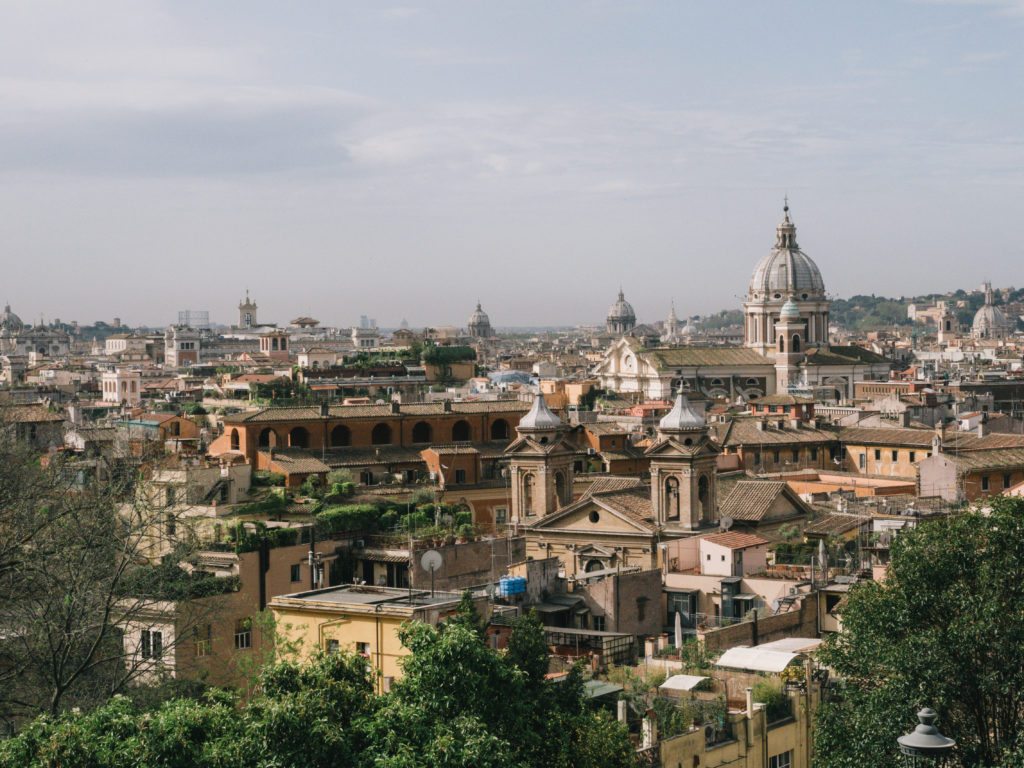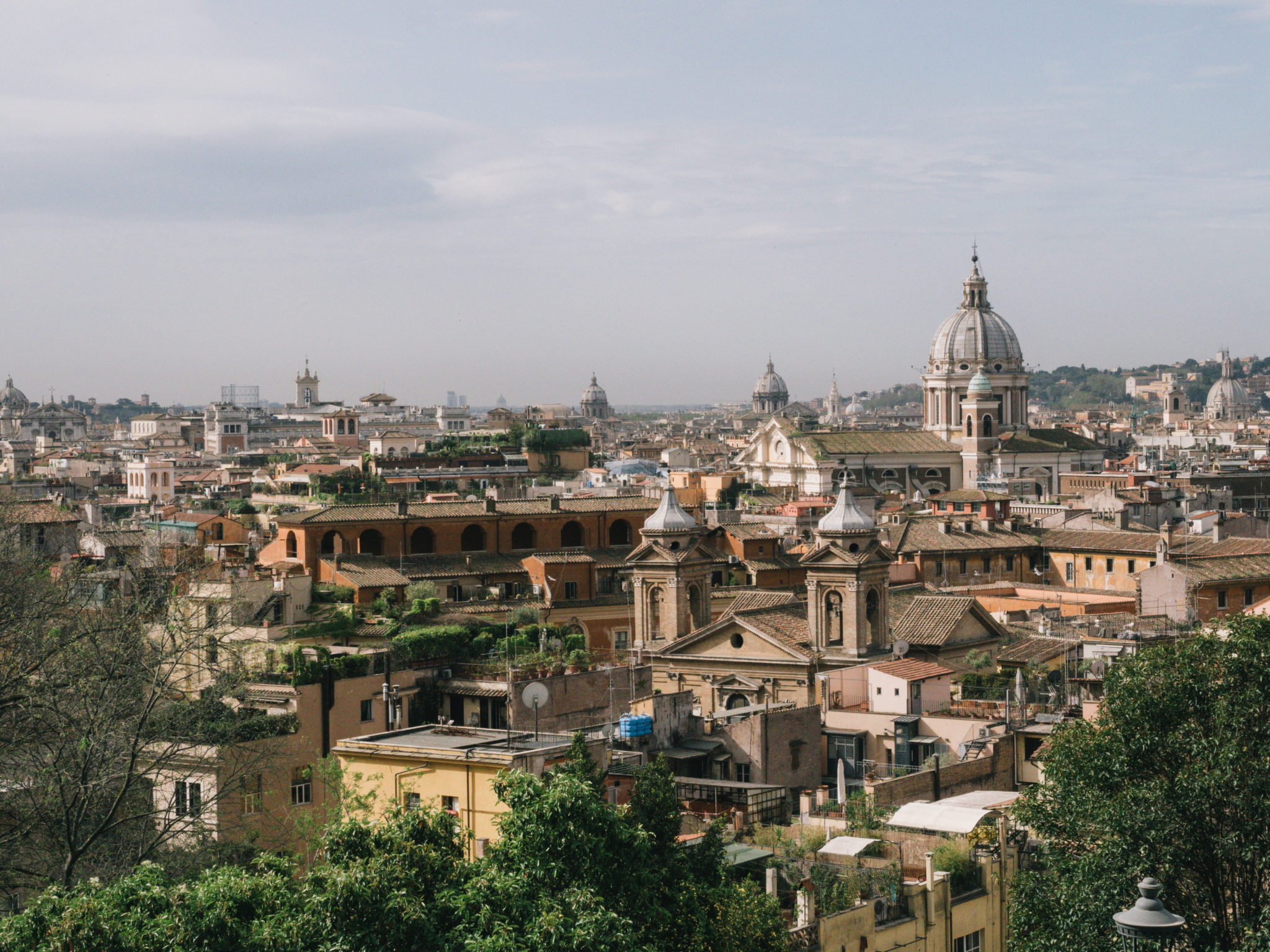 Pincio Hill
Hands down one of Rome's best sunset locations, Pincio Hill is a must visit when in Rome. This hill has a great view over the city from afar, is free, and provides a little exercise to walk off that carb-heavy lunch!
Location: Pincio Hill, Roma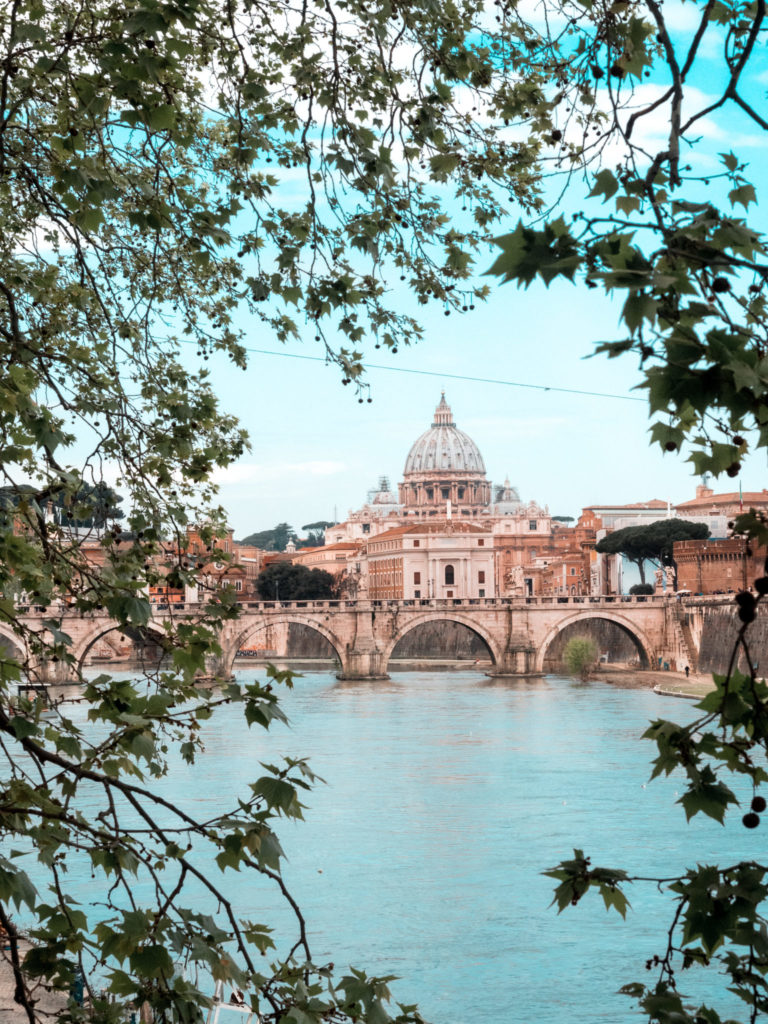 Ponte Umberto I
Built in the late 19th century, Ponte Umberto provides the perfectly quintessential Roman backdrop. Located on the River Tiber, this postcard-perfect setting is one of my all time favourite views in Rome from ground level.
Location: Ponte Umberto I, River Tiber, Roma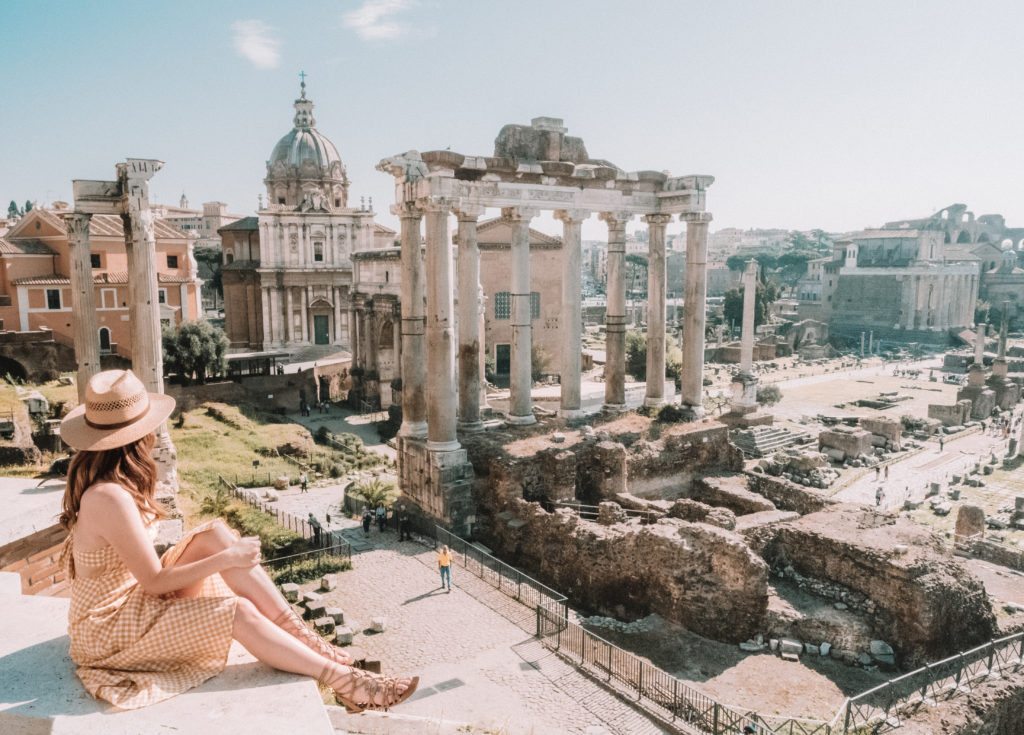 The Roman Forum
No list of Rome's greatest views would be complete without mention of the iconic Roman Forum, a collection of ruins at the ancient centre of Rome. This view is best enjoyed at sunrise without crowds and tour groups, so be sure to arrive early!
Location: Via della Salara Vecchia, 5/6, 00186 Roma