Europe is a great destination for first time travellers. Especially if you are travelling solo for the first time, Europe is the perfect place to start. This part of the world offers new cultures, languages and cuisine at every border crossing. So, are you wondering where to go for your first time in Europe? We've got you covered!
Some of these destinations you would have heard of before and some might be new to you. All of the cities listed are bucket list destinations for their own reason. Some offer more of a challenge, others are extremely comfortable to travel solo, even if this is your first trip alone.
Over the last eight years travelling I have discovered more of Europe than any other continent. From as far West as Lisbon to as far East as Moscow, there are many more destinations in Europe beyond this list for first timers. Check out my guides for Northern Europe, Eastern Europe and Central Europe if you are looking for more off the beaten path destinations.
Where to go for your First Time in Europe
LONDON
If you are flying to Europe from Australia or the United States, chances are you will find London to be your cheapest option to fly into (or one of them). Although Brexit happened and the UK is no longer part of the EU, London is still a great city to start your explorations in Europe and as one of the most exciting cultural hubs in the world, cannot be missed.
If this is your first visit to London I would recommend staying at least three nights to see all the city has to offer. Be sure not to miss iconic sites and attractions like Tower Bridge, Westminster and the Houses of Parliament, Big Ben, Buckingham Palace and the liveliness of Piccadilly Circus.
Winter in London can be a little dreary in the weather department, though if you love cozy interiors there are some great bars and cafes to hide away from the rain.
Some of my favourite bakeries are in London and if you have time to visit, I'm sure they will become yours too. Peggy Porschen in Belgravia is a sweet display of pink and more flowers than you've probably got in your garden at home!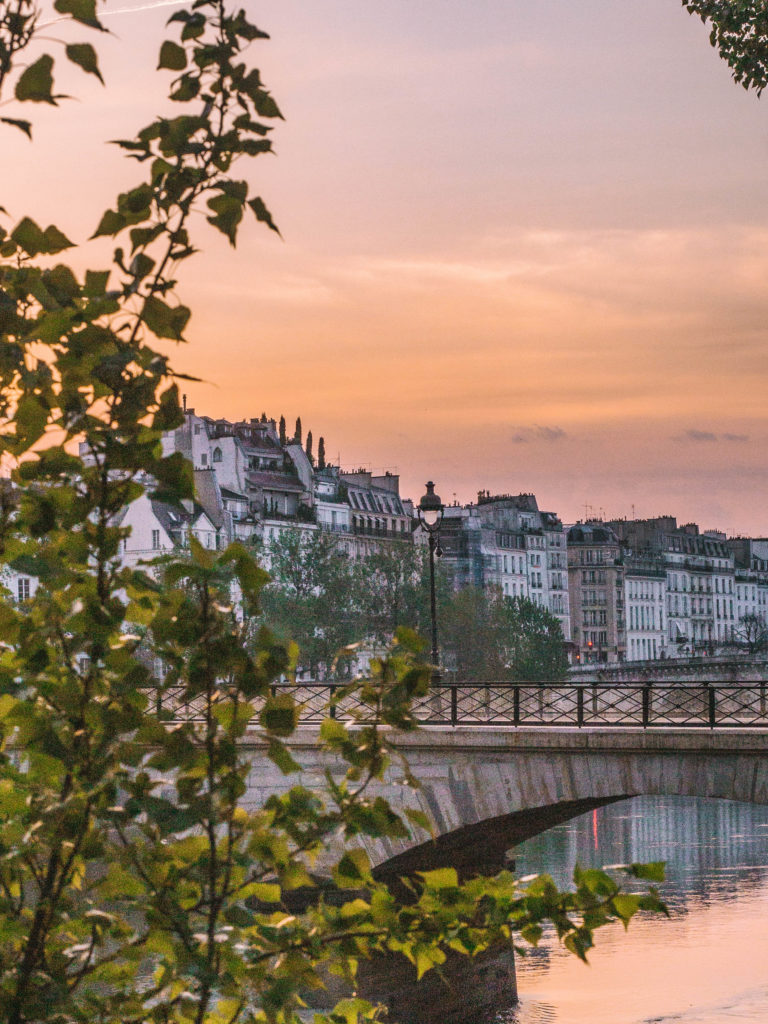 PARIS
I've been to Paris more times than I can count but I will never forget my first time. Visiting Paris is every girl's dream and it doesn't disappoint. There are endless arrondissements to explore on foot, but my favourites by far are Montmartre, Le Marais and Saint Germain.
I have visited Paris solo year after year and despite it being the city of love, it is a great city to enjoy on your own. If you are interested in Parisian culture, I cannot recommend highly enough taking part in a pastry class in Paris. This is a great way to learn how to make French desserts at home and take a new skill with you when you leave.
Paris is just a 2.5 hour train ride from Paris or a short flight. When you factor in the time to get to the airport, check in, fly, disembark, collect bags and arrive in the city, it is a much better option to train between London and Paris. Despite the ease of travel, train travel is often more expensive than catching a quick flight to Paris. Airlines like Easy Jet and RyanAir travel between London airports and Paris airports many times a day so if you're booking at least two months in advance, you will be able to score a really good deal. Just be sure to allow plenty of time to travel from the city to the airport as some of these budget airline airports are completely out of the city and can take up to two hours to transfer.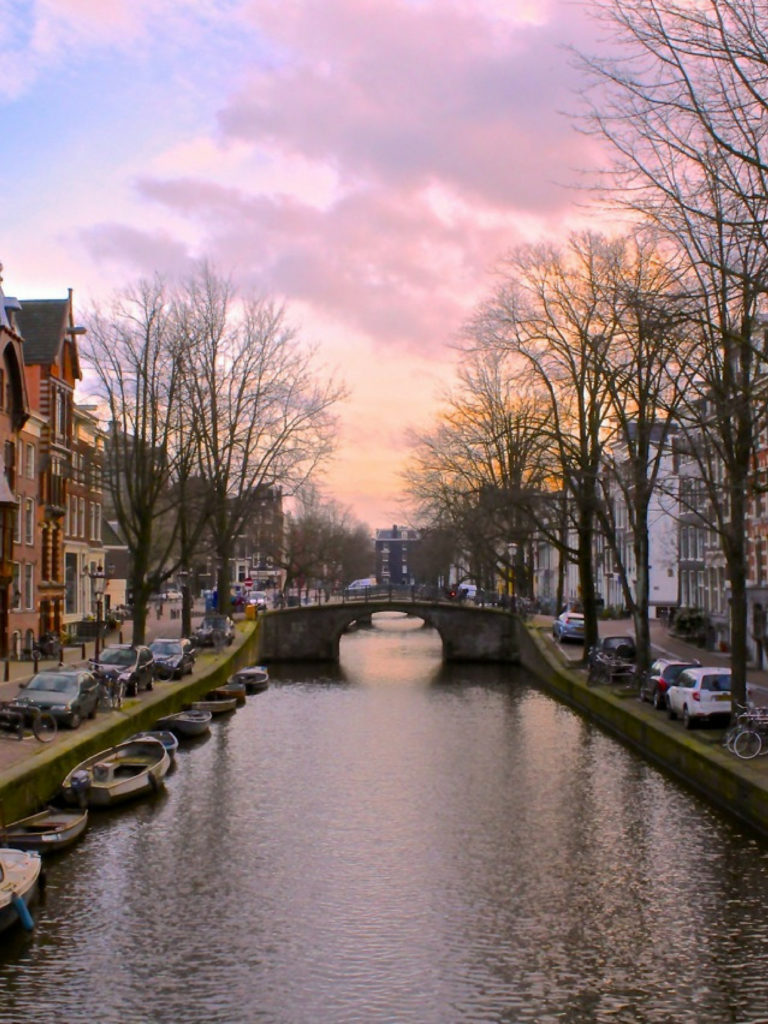 AMSTERDAM
There is a fast train between Paris and Amsterdam that will get you between the cities in under 3.5 hours. On an average week there are 31 trains travelling between the two cities, though if you would prefer to travel at a slower pace you can stop in Brussels to break up the journey. If time is on your side, you might even consider taking a few days to explore Belgium. My favourite cities are Bruges, Ghent and Antwerp.
Now, more on Amsterdam! The capital of the Netherland's is renowned for being a cultural hub – full of fun, fancy facades and 17th century architecture. At the outset Amsterdam is renowned for its canals, red light district and bicycle culture. But there is much more to the city the more you begin to explore the neighbourhoods outside of the cities canal belt.
Amsterdam is also a great destination if you are travelling solo. There are oodles of AirBnB's to choose from if you are looking for something more local or if you are on a budget this is a city that is almost made for backpackers. On the other end of the spectrum is one of my favourite design hotels in the world: The Pulitzer Amsterdam.
Budget travellers might be instantly put off by the price of accommodation in Amsterdam however there is an oversupply of bars leading to cheap happy hours and a great range of cheap eats in Amsterdam if you know where to go. Some of my favourite vegan restaurants are also in Amsterdam… especially Vegan Junk Food!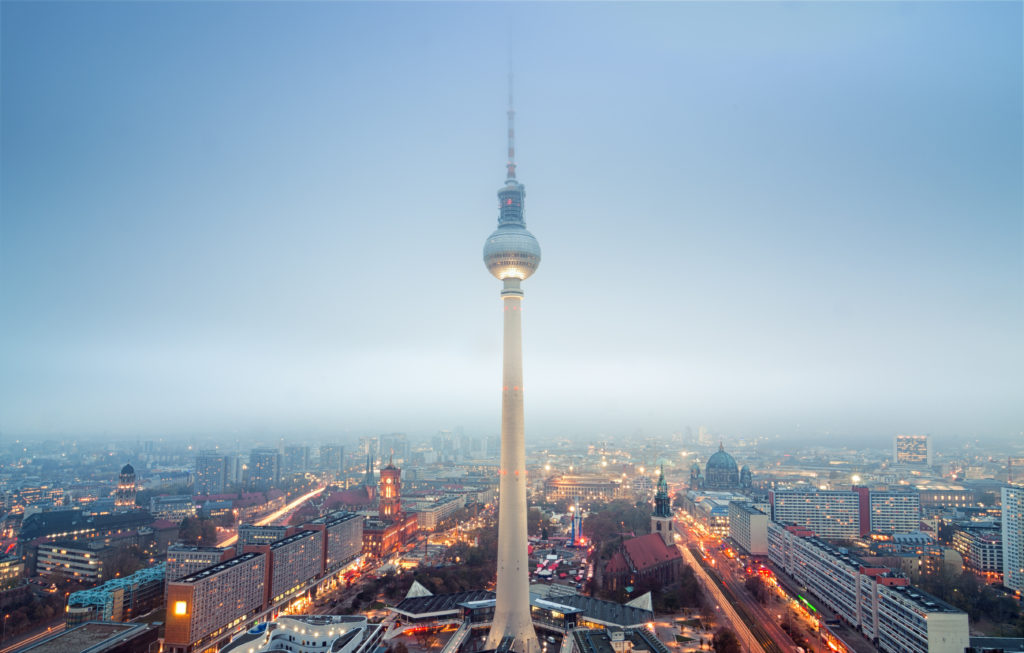 BERLIN
Berlin is an edgy city that never sits still. A popular choice for expats, If you take the direct Intercity link train between Amsterdam and Berlin, you can reach the German capital in just under 6.5 hours.
Berlin is budget-friendly and there are many great free things to do in the city. Prenzlauerberg is one of my favourite cities to explore on foot and is also home to many of the best coffee shops in Berlin.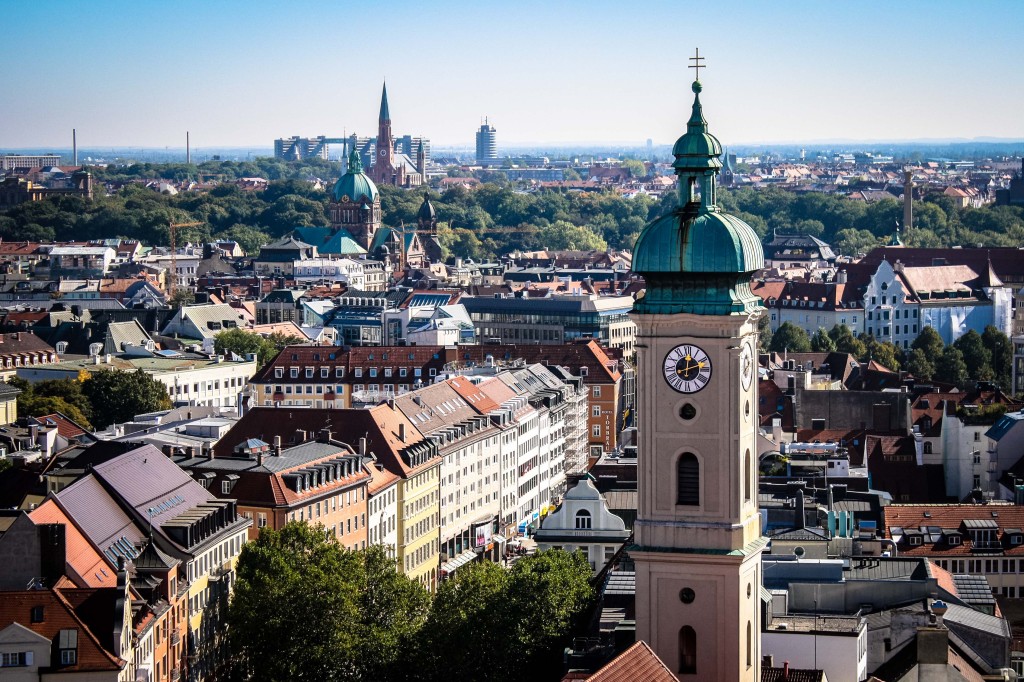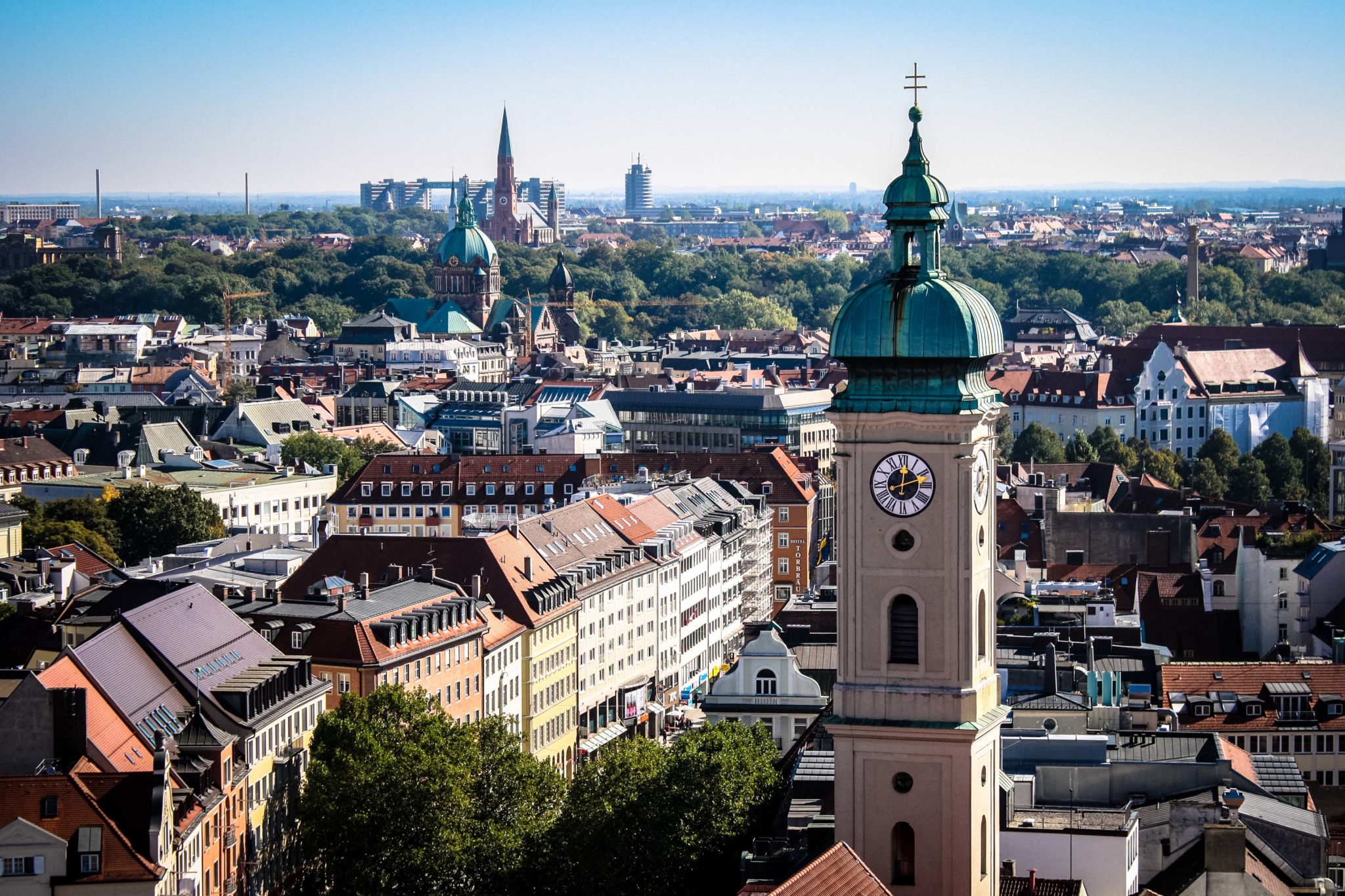 MUNICH
Although in the same country, Munich is a fairly decent train journey from Berlin. The average train journey will take 7 hours and 15 minutes and the fastest is 6 hours and 15 minutes. You might choose to skip Munich and travel onwards to Prague or visit Prague first and Munich afterwards. Or, you might choose to explore the German countryside and stop at small towns along the way.
Many travellers make Munich a stop on their journey for the famous yearly Oktoberfest (which actually takes place in September). Regardless of whether you make it to the festival or not, Munich has a huge beer hall year round that has a similar vibe, just with less costumes!
PRAGUE
So you're wondering where to go for your first time in Europe? Prague is a favourite for many first time travellers to Europe thanks to its unique blend of architecture, vibrant night life and relative affordability. Over the past 5-10 years Prague has skyrocketed in popularity, so be sure to expect crowds and plenty of them.
Prague is best enjoyed on foot, especially if this is your first time visiting the city. The Old Town is full of secret alleyways and nooks to explore, so be sure to ditch the map and stumble upon hidden treasures. The Jewish Quarter is a great area to begin exploring, with its endless supply of antique stores offering a peek into the past.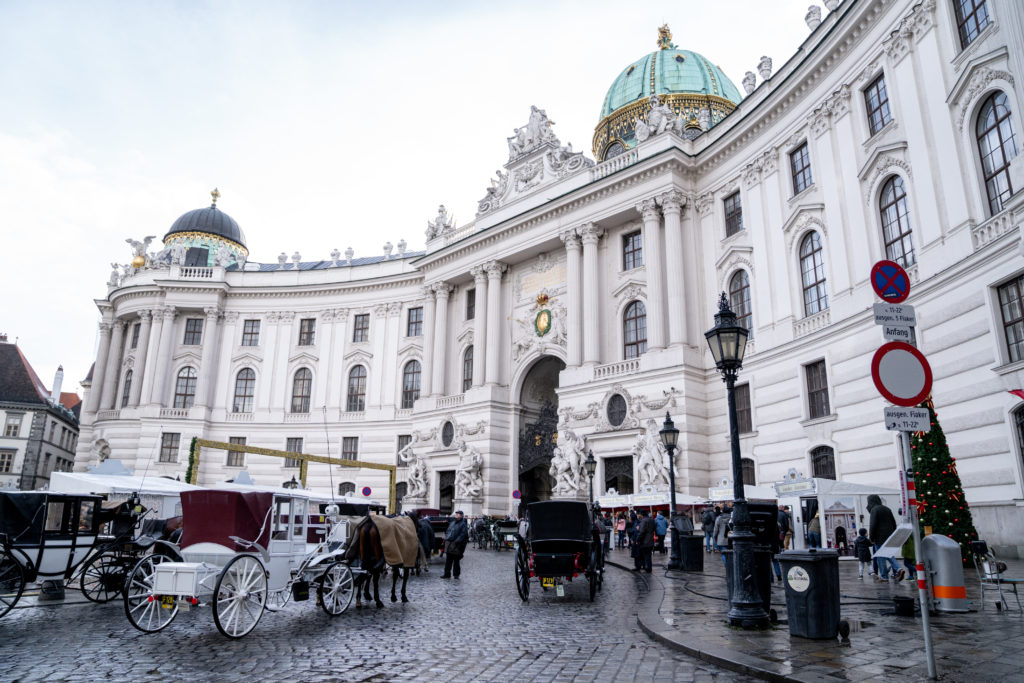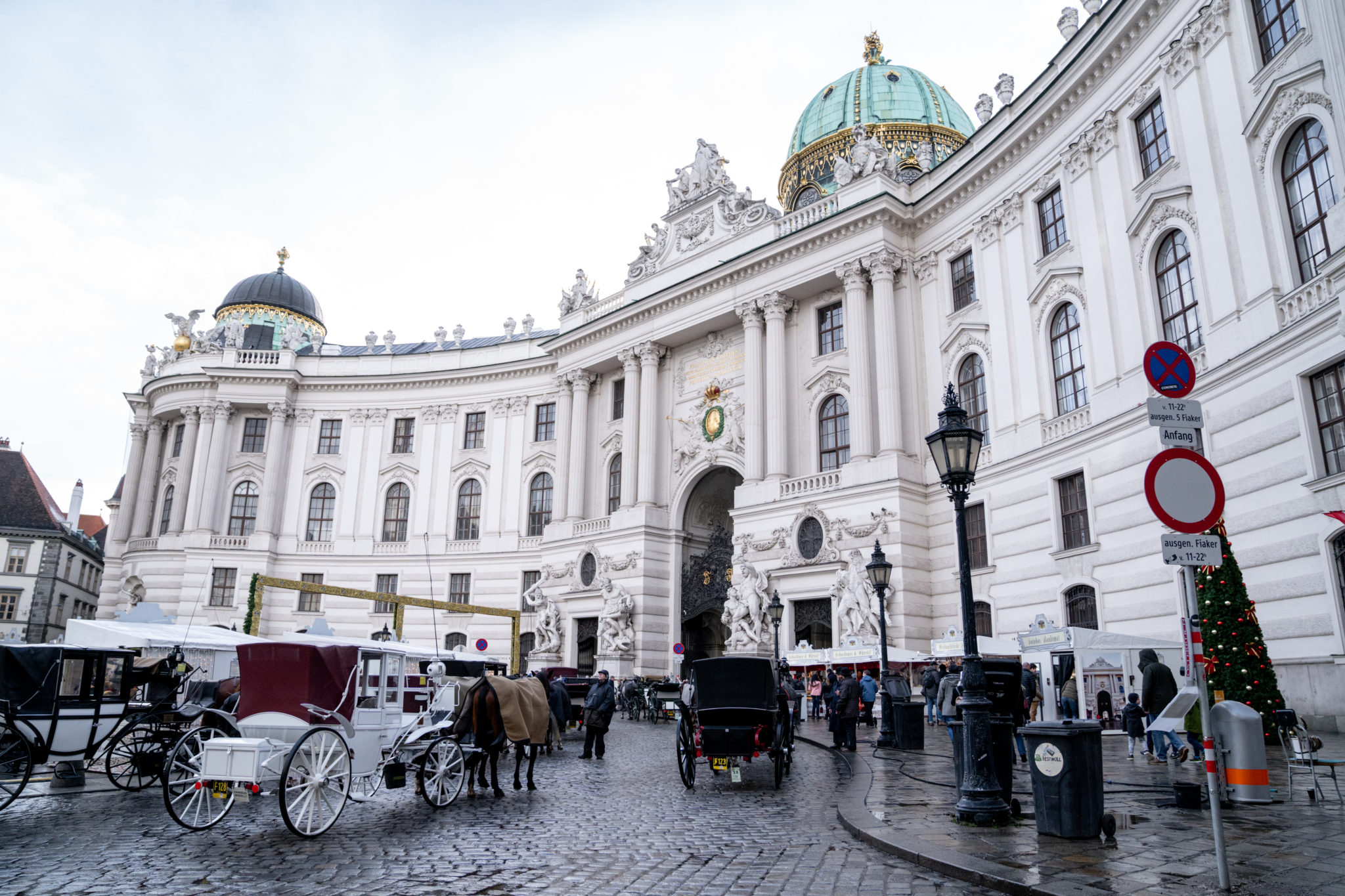 VIENNA
The fastest and most comfortable way to travel between Prague and Vienna is by train. The Eurocity is the most efficient with a journey time of 4 hours and 25 minutes. This departs eight times a day and travels in both directions.
Vienna is a beautiful city offering a history lesson in Imperialism. Be sure to take time out of each day to explore Vienna's best coffee houses and experience life through the lens of time. These famous coffee houses have a rich history and were once the centre of academic thought in the age of enlightenment.
Another must do in Vienna is to attend the Vienna State Opera House for an evening of entertainment. If you can't manage to get seats, you can opt for cheap standing seats at the side door on the night. The opera house is also open during the day for day tours that last around 40 minutes in length and provide a decent history of the opera house as well as its many rooms.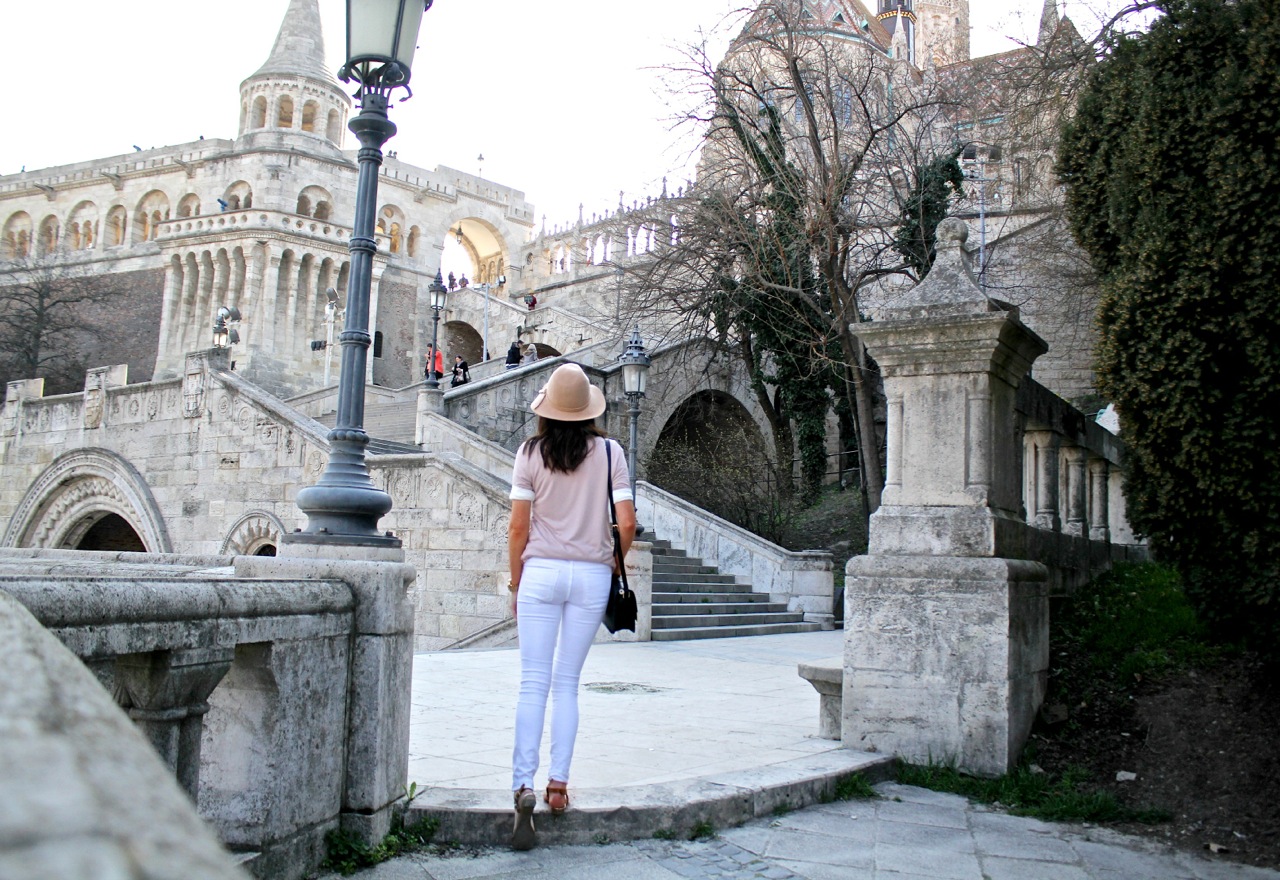 BUDAPEST
Budapest has long been considered Europe's most underrated capital city but nowadays it is a must visit on European itineraries and as such, is incredibly popular. In around two hours you can reach Budapest by train from Vienna.
Budapest is full of great experiences you will find nowhere else in Europe. Be sure to stop by the Szechenyi thermal baths for an insight into spa culture and public thermal bathing. From there, make your way to the top of Castle Hill for a view over the city and insight into its regal history. Fisherman's Bastion is my favourite place to watch the sun set over the city.
Read more: Budapest for first timers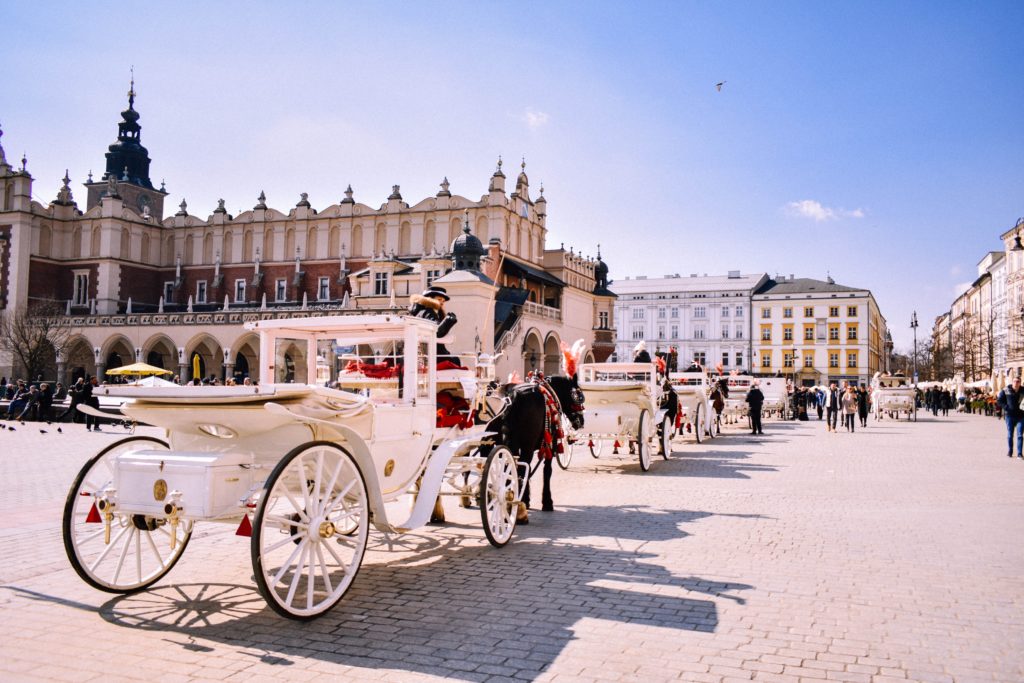 KRAKOW
Krakow is one of the most beautiful cities in Poland. Despite its beauty, Krakow is also the point of entry to visit Auschwitz and Birkenau concentration camps which provide an horrific but realistic insight into Europe's dark history during Nazi Germany reign.
The journey from Budapest to Krakow is a reasonably long one, so you may choose to break up the train journey (8-10 hours) in Slovakia.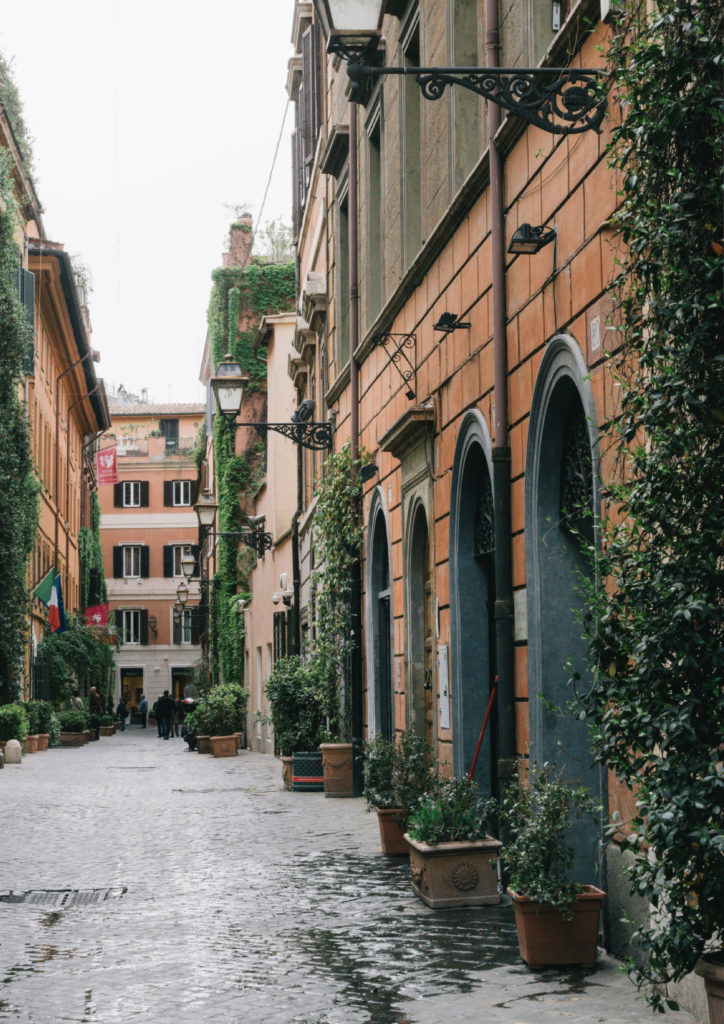 ROME
Make your way by plane to Rome, Italy's capital and the world's eternal city. There is no place as mesmerising and completely surreal to visit as Rome. The Italian capital is full of hidden secrets, so be sure to allow at least a few days to explore the city on foot.
There are some great rooftop terraces and bars to discover in Rome. The locals like to keep these places a secret so be sure to do your research in advance.
If Italian pasta, pizza and la dolce vita sound like your kind of holiday, then you may wish to spend two weeks in Italy while you are here. If you are spending more time in Italy, be sure to discover Florence, Pisa, Venice and the Amalfi Coast.
Some more countryside locations that are worthy of praise include San Gimignano in Tuscany, Lake Como in the Lakes District, Cinque Terre and my favourite Italian destination of all: Positano on the Amalfi Coast.
Read more: The most instagrammable spots in Rome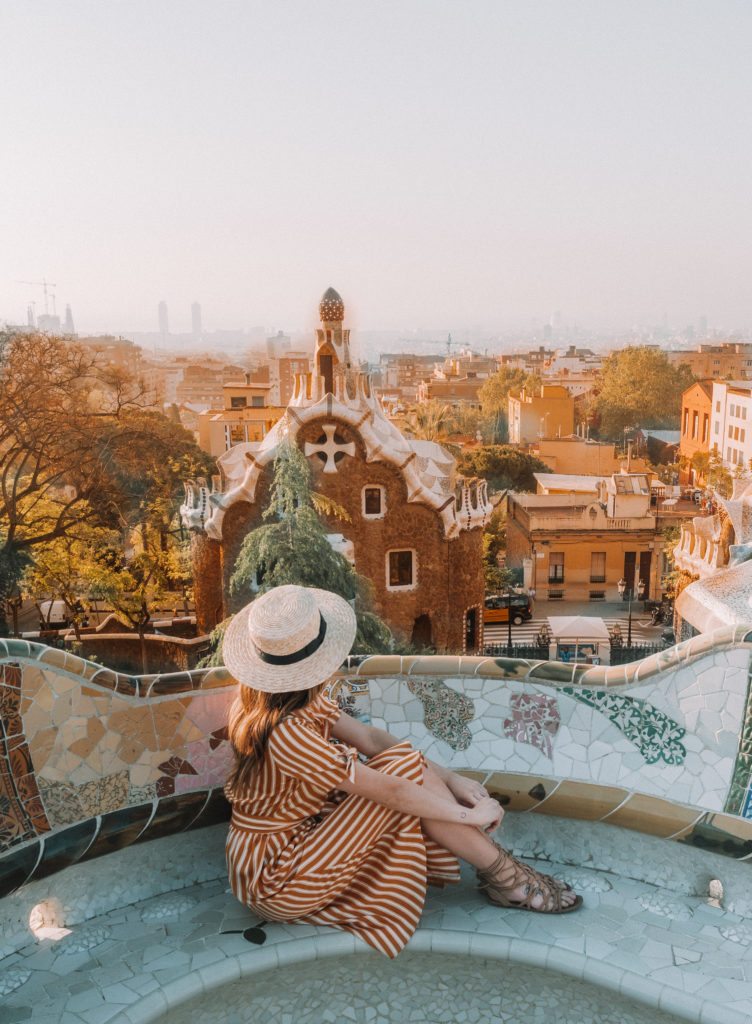 BARCELONA
There are few cities as fun, vibrant and easy going as Barcelona. The capital of Catalonia, Barcelona has a reputation for being one of the prettiest cities and has a personality to match.
If you're a fan of architecture, be sure to take yourself on a self-guided tour of Gaudi architecture in Barcelona. From there, make your way to the cities' vibrant neighbourhood El Born where you can mingle with the locals and practice bar hopping from one place to the next!
The best way to arrive in Barcelona is by flight, with Ryan Air and Easy Jet offering cheap flights from various destinations in Europe.
LISBON
Last but not least… one of my favourite capital cities and still one of the most underrated: Lisbon! The capital city of Portugal has such a vibrant way of life, the food is exceptional and the seaside location isn't too bad either! The summer (June, July, August) is the best time of year to explore and enjoy Lisbon. My favourite neighbourhood to stay in and explore the city is Alfama (check out AirBnB for some fun spots to stay if you want to experience the city like a local).
Be sure to take a day trip to Sintra and Cascais, two beautiful small towns near to Lisbon that can be reached in a day. On your way make sure you stop by Belem for the world renowned Pastel de Nata (Portuguese egg custard tart).