Knowing where to go in winter in Europe can really make or break your trip. There are some fantastic city breaks to have year-round, but in order to make the most of the European winter, you really need to know where to go to capture that winter magic.
Whether it is knowing where to go for the best powder, where to cosy up in cute and charming winter towns, or just where to get the best hot chocolate in Paris – we've got you covered! Here's where to go in Europe in winter, which is matched with Christmas celebrations across the region.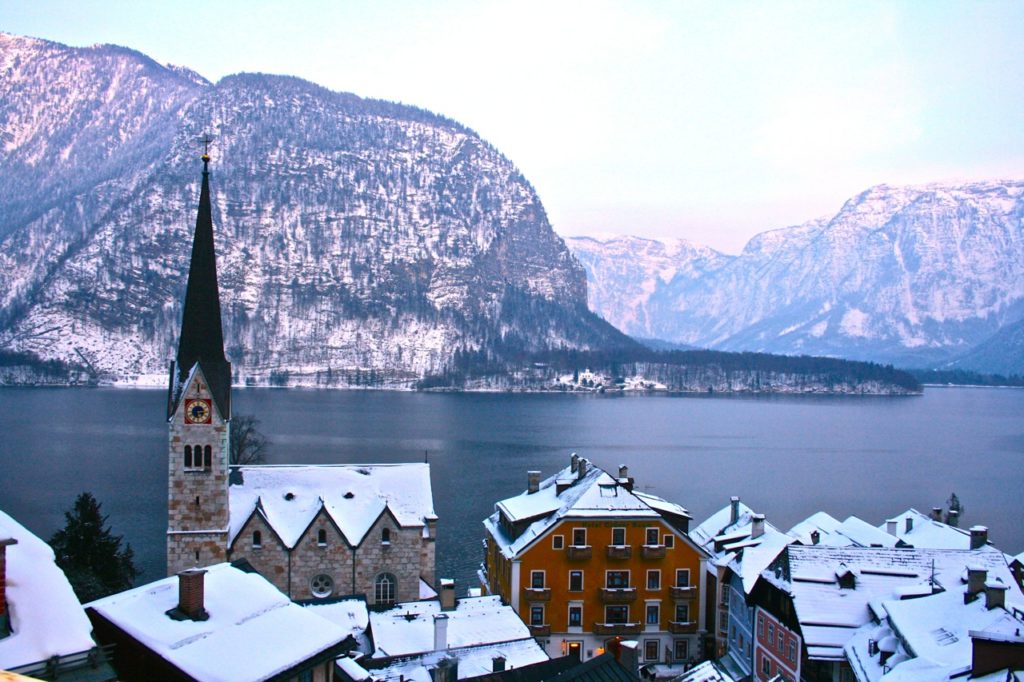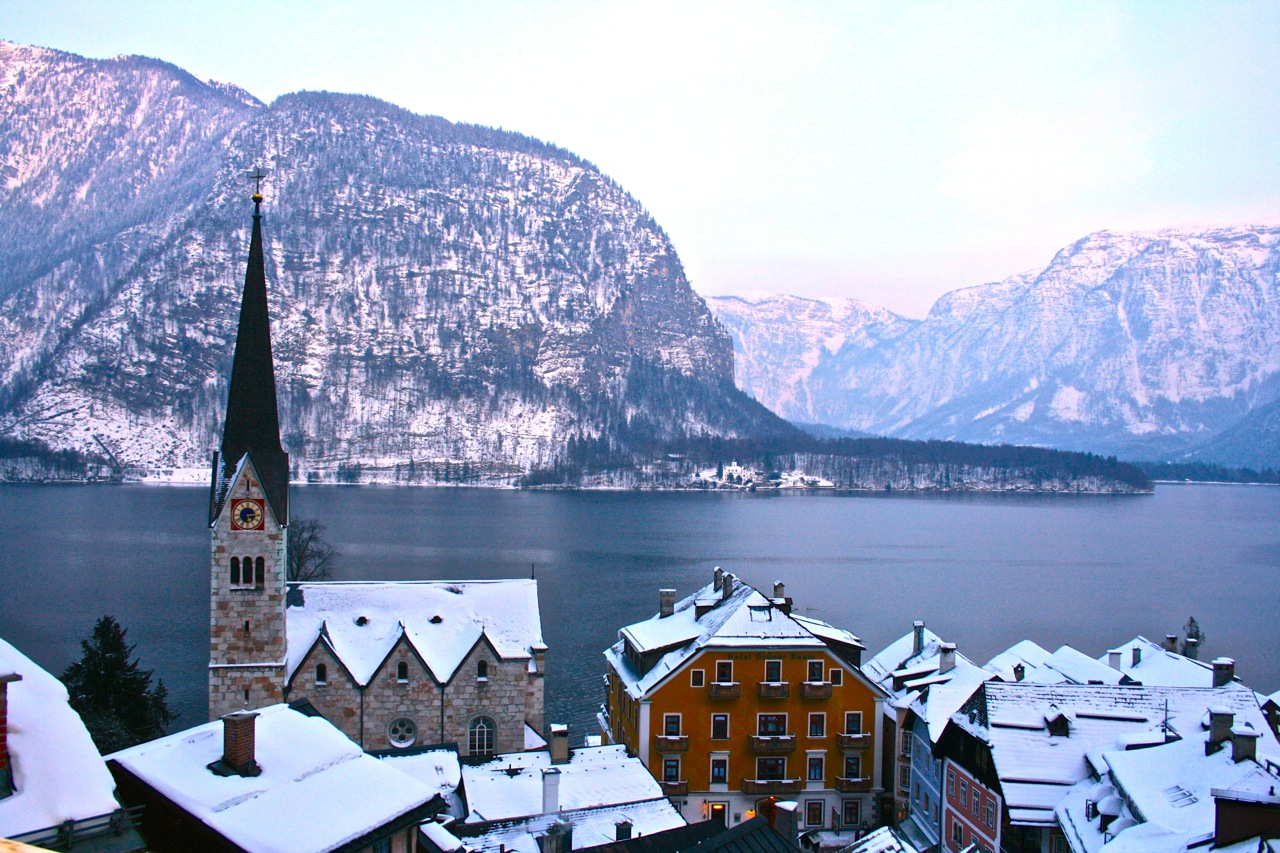 Where to spend Winter in Europe
Winter is the perfect time of year to head indoors and fully realise the underlying culture in museums, galleries, or rugged up outdoors in the famous European Christmas Markets. Here's where to go for whichever kind of trip you're after on your winter European getaway!
2021 Update: Border Closures

If you are planning to spend Christmas in Europe this year, it is important to know there are a number of travel restrictions in place across the region. So, where can't you travel right now?

Austria – Currently Austria has the strictest lockdown in place, forcing a closure on Christmas Markets and a nationwide lockdown is currently in place.

Britain – Currently all visitors must provide a negative PCR test on the second day of their arrival and self isolate until they receive a negative result.

Switzerland – Currently has restrictions on a number of countries, requiring a 10-day quarantine on arrival.

Germany – Has cancelled Christmas markets in Saxony and Bavaria, as well as pubs and bars being closed and additional restrictions on restaurants.

Czech Republic and Slovakia – Have some of the highest rates of infection across Europe. Both countries are currently banning unvaccinated people from restaurants, hotels, bars and hairdressers, even if they have a negative coronavirus test.
European City Breaks in Winter
London
Let's start with an obvious choice and one of the most magical cities to find yourself in at Christmas time. London comes to life in the winter with gorgeous Christmas decorations, Harrods lights up, the posh hotels fill their lobbies with elaborate Christmas trees and the whole city is filled with Christmas spirit. Be sure to go ice skating at Somerset House and drink an indulgent hot chocolate on the go to keep yourself warm.
Read more: Where to do your Christmas Shopping in London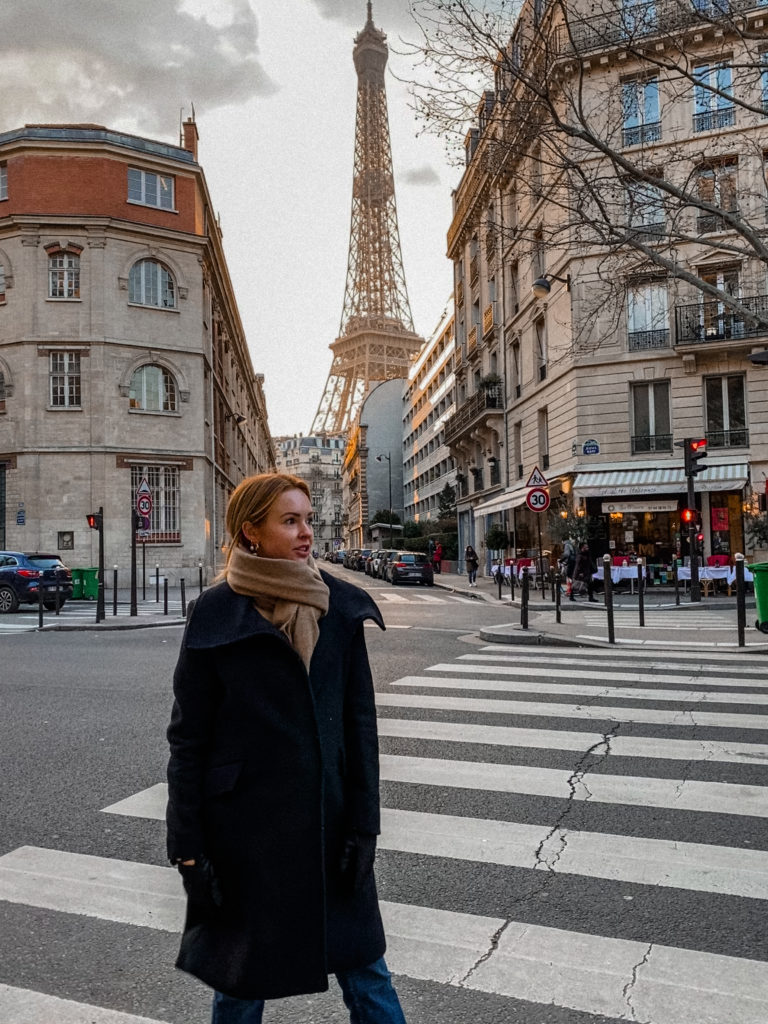 Paris
Paris is another obvious choice, as the pure magic of this city multiplies tenfold with the Christmas spirit. Hotel de Ville is an iconic spot for ice skating, Angelina serves a great hot chocolate and the Champs Elysees even has its own little Christmas market setup.
Read more: 10 Things to do for Christmas in Paris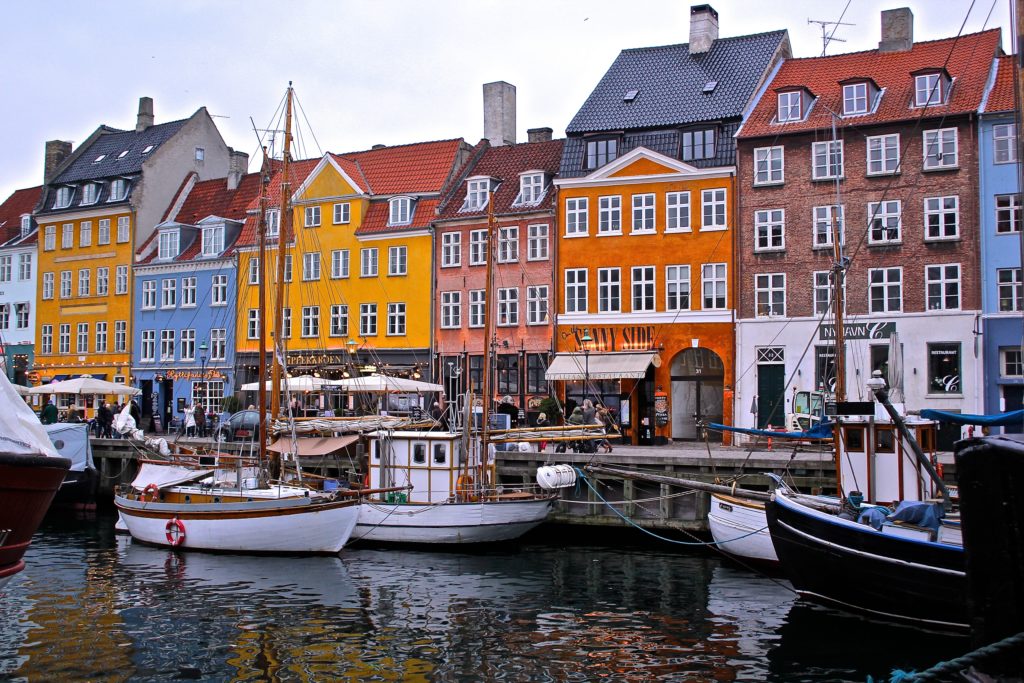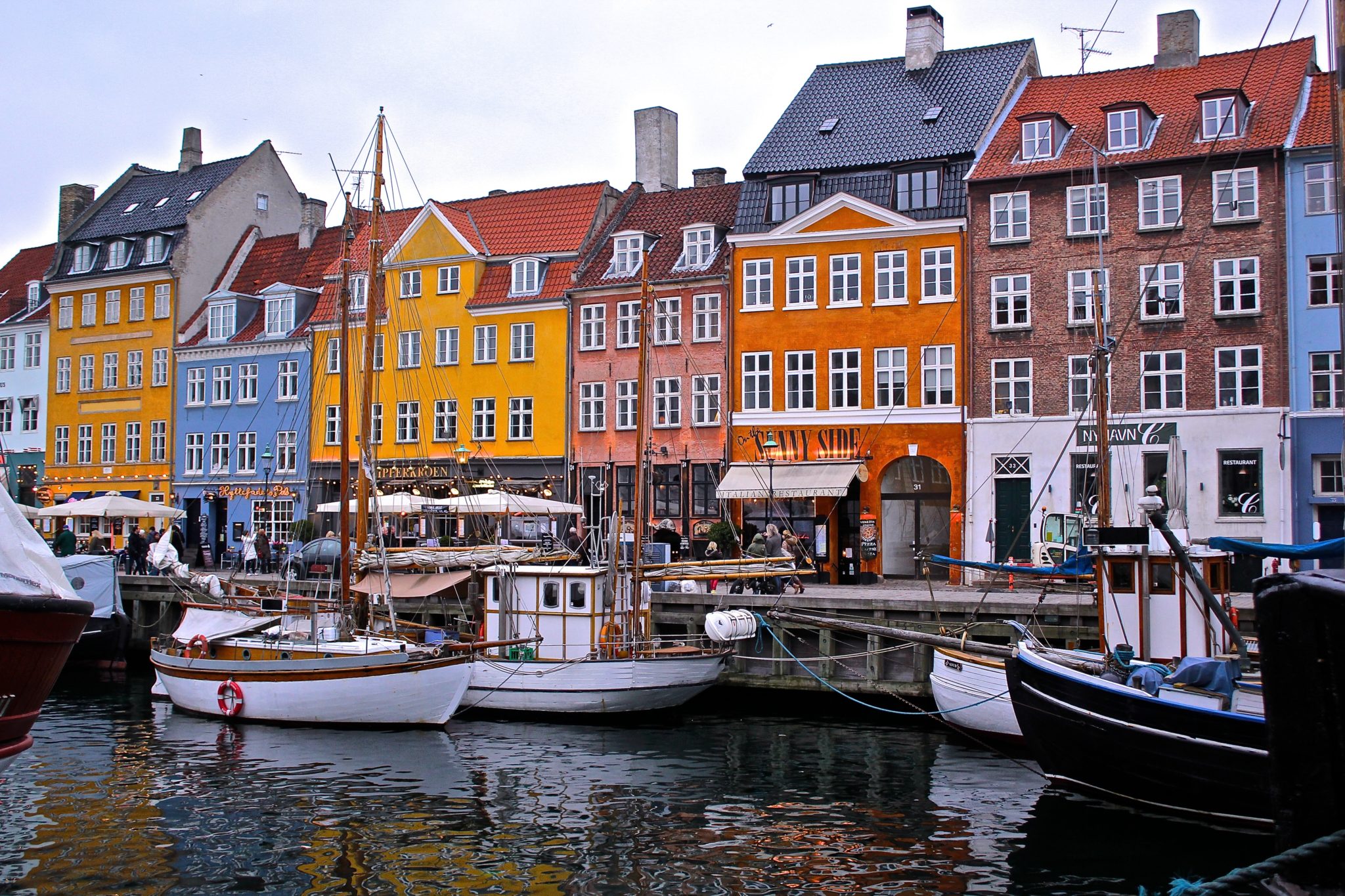 Copenhagen
One of my favourite winter cities came as a surprise to me and although the skies were fairly grey, the city itself came alive in winter. Copenhagen is an expensive choice so be sure to save your pennies (or stay just a few nights as I did), however, it is entirely worthwhile and a tiny bit cheaper over the cold season. Do yourself a favour and head into the local bakeries to warm up with a tasty treat (my personal favourite are the flødebollers – found almost everywhere).
Prague + Budapest
If you have a little more time on your hands and are looking to make a weeklong escape, I'd highly suggest combining Prague and Budapest, two of my all-time favourite cities in central Europe. Prague is a delight year-round but covered in a blanket of snow it becomes even more magical. Budapest is another great city that I am extremely fond of and both of these choices are substantially cheaper given they retain their own currencies (not on the Euro). Budapest is worth spending a few days to warm up in the public thermal baths which are an experience in themselves.
Read more: 10 Things you must do for Christmas in Prague
Vienna + Salzburg
Another great city escape combination are two of my Austrian favourites: the capital, Vienna, and nearby Salzburg (home to the Sound of Music). Both of these cities are charming year-round, however, with a strong chance of snow they are two of my top choices for a winter escape. If you have more time, be sure to stop by Hallstatt on your way between the two (pictured above) as it is as charming in real life as you are led to believe by the pictures.
Read more: 16 Things you must do for Christmas in Vienna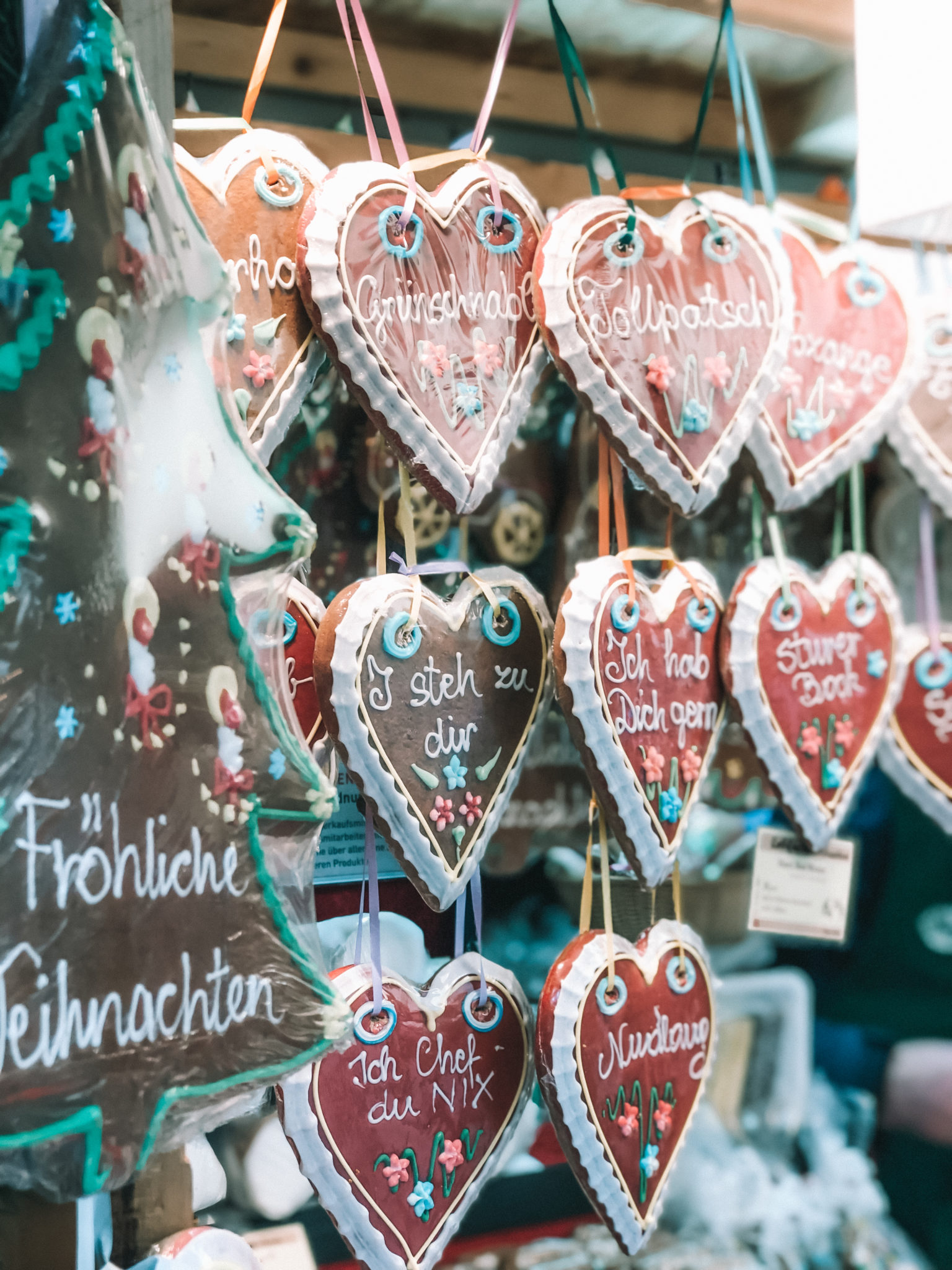 The Best Christmas Markets in Europe
Nuremberg, Germany
The Nuremberg Christkindlesmarkt is hands down my favourite Christmas market in Germany. The entire town seems to embrace the festive season and the streets are absolutely filled with stands offering mulled wine, bratwursts, candied nuts, and all the snow globes your eyes can handle.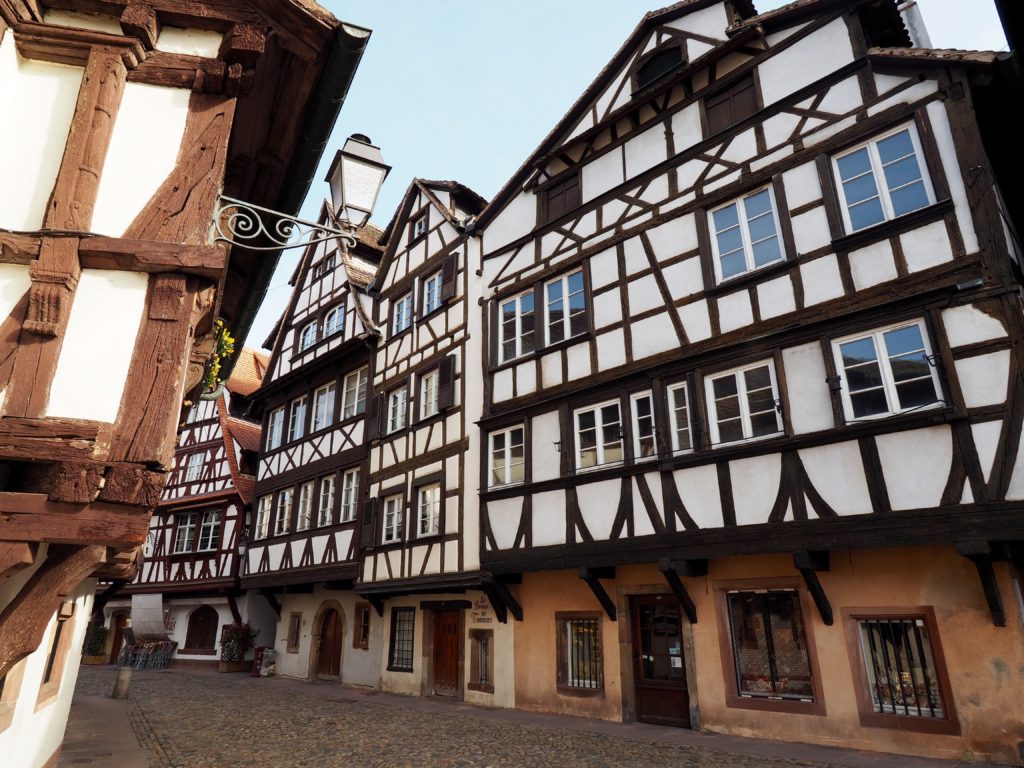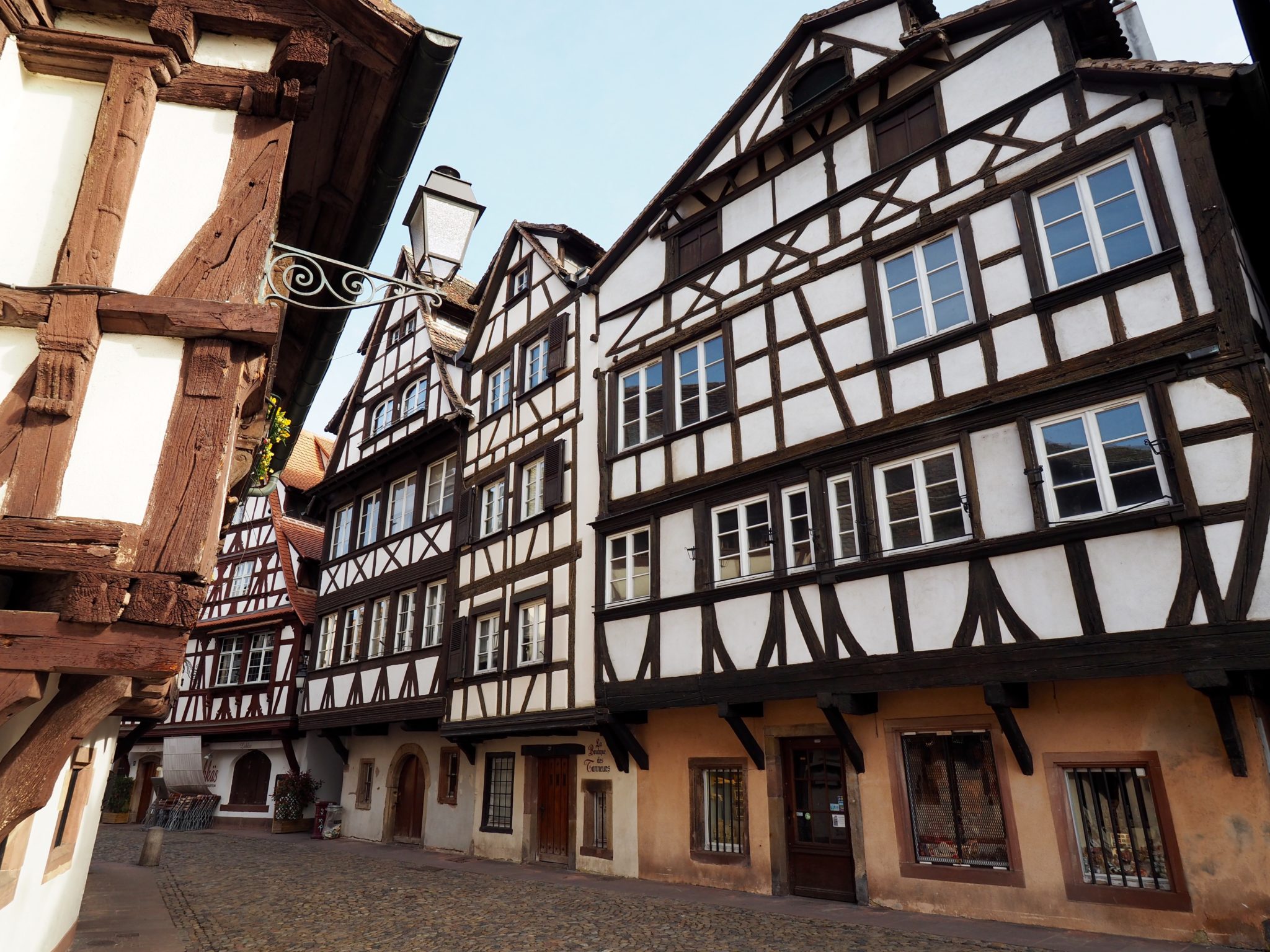 Strasbourg, France
One of the most talked about Christmas Markets in France is located in Strasbourg, close to the border to Germany. All the usual suspects are on offer, as well as some great hints of French influence (crepes anyone!?) And what makes this city so beautiful, is the unique blend of cultures between Germany and France.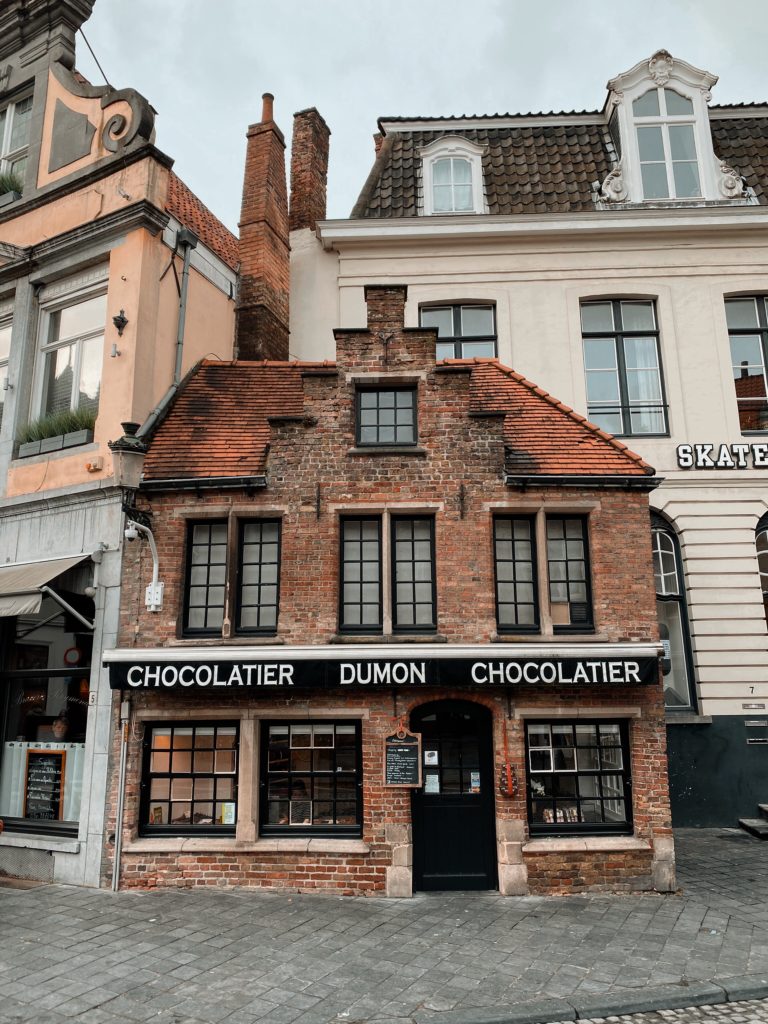 Bruges, Belgium
Bruges is prettier than a postcard. The town quite literally looks as if it has been dreamed up and put before your eyes to enjoy. If you visit over the winter you can enjoy a small but charming ice rink, Christmas offerings, and if you're lucky some snow.
Heidelburg, Germany
Another great German Christmas market is located in Heidelberg which is located in southwest Germany close to the Black Forrest (also a great area to explore in the colder months).
Ski trips in Europe
Chamonix, France
Located near the junction of France, Italy and Switzerland, this is one of the most popular ski destinations in all of Europe and for good reason – it is gorgeous! The views are enough reason to visit here!
Zermatt, Switzerland
Zermatt is one of Switzerland's premier ski destinations that combines the sport of ski with ski culture: après ski!
St. Anton, Austria
Another great option is to make your way to Austria for a slightly less expensive ski trip but still with great slopes and in particular, St. Anton for a fantastic après ski scene!
Zakopane, Poland
I simply have to include this gorgeous little town near Krakow as it offers a great alternative for those on a budget.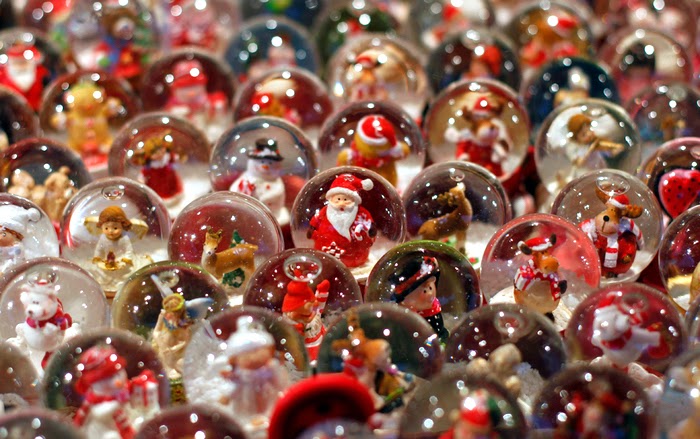 Festivals in Europe during Winter
Christmas Markets throughout Europe
As mentioned above there are many great Christmas markets to discover throughout Europe (many not mentioned) and these are truly the highlight of the winter season in Europe.
Carnival in Venice
This is perhaps the most exciting time of year to be in Venice, when the streets are filled with Venetian masks and there's an excitement in the air that you won't get during the high summer season. The carnival takes place the day after Ash wednesday each year.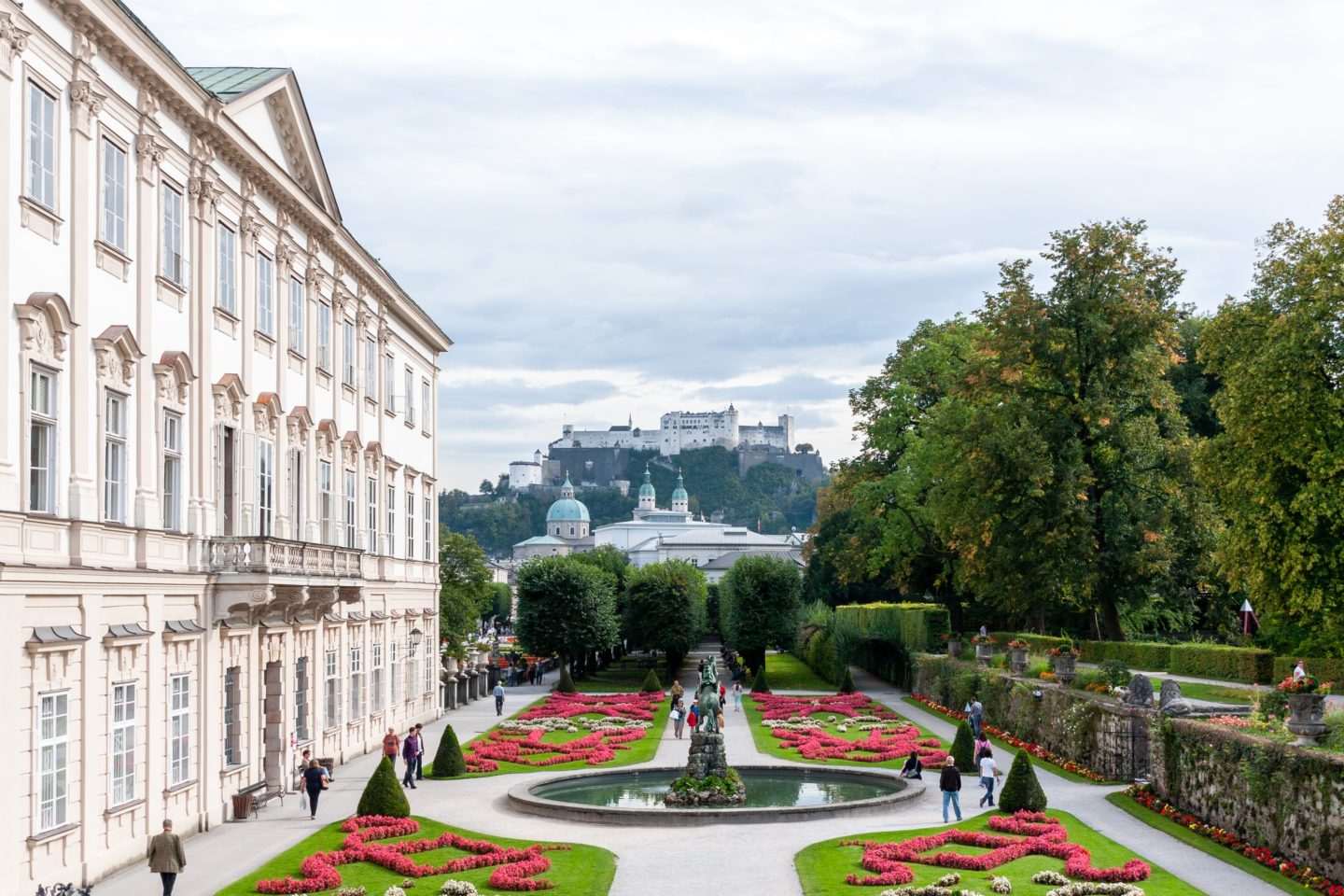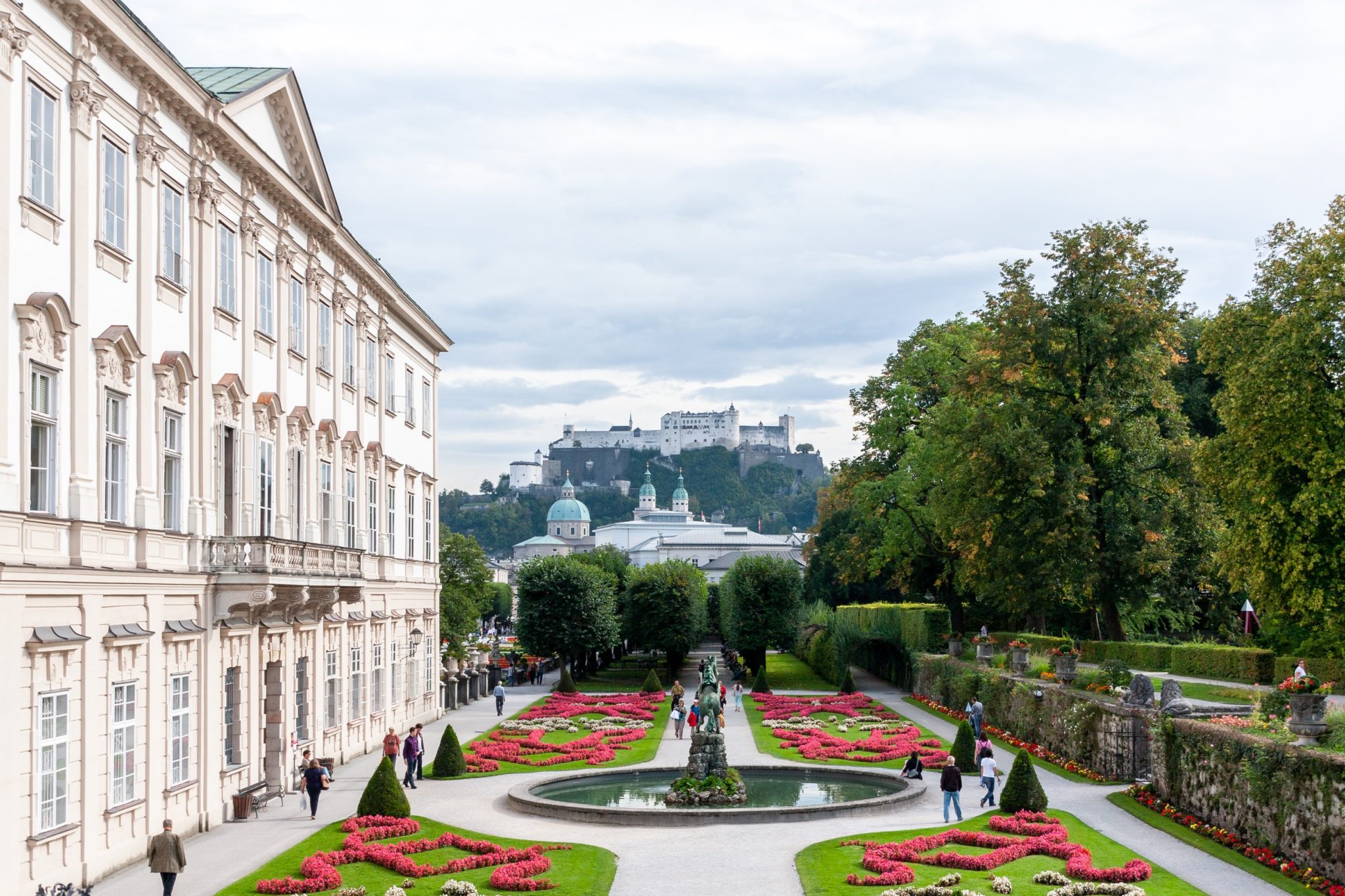 Salzburg Music Festival
Known to many as the home of music itself (Mozart was born here and the Sound of Music was based/filmed here), this gorgeous city comes to life over the annual winter Salzburg Music Festival. Room rates drop substantially in winter (sometimes half the price) so it is a great chance to see the city if you're on a budget.