This past week I embarked on the four day Wineglass Bay Sail Walk with the Tasmanian Walking Company. Having lived in Tasmania for most of my life, I was beginning to think I had seen it all. But believe me when I say the Wineglass Bay sail walk made me realise just how much I have been missing out on! So if you are considering emnbarking on the adventure yourself, here is a complete Wineglass Bay Sail Walk review to help you make your decision!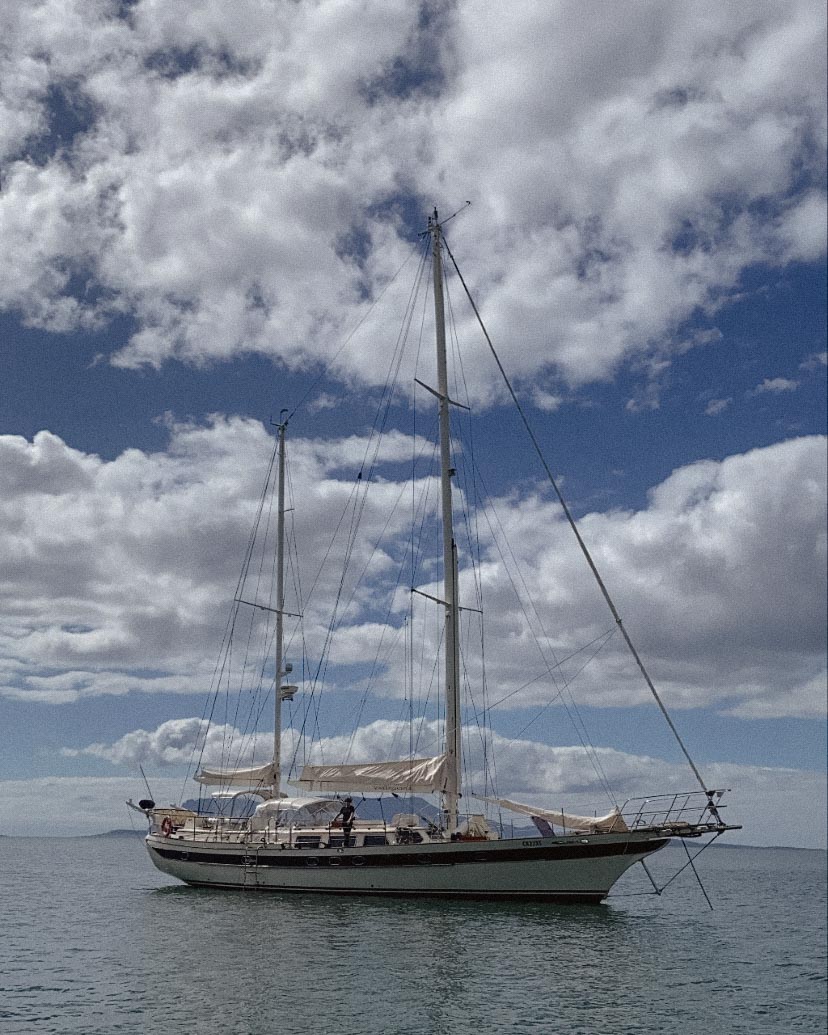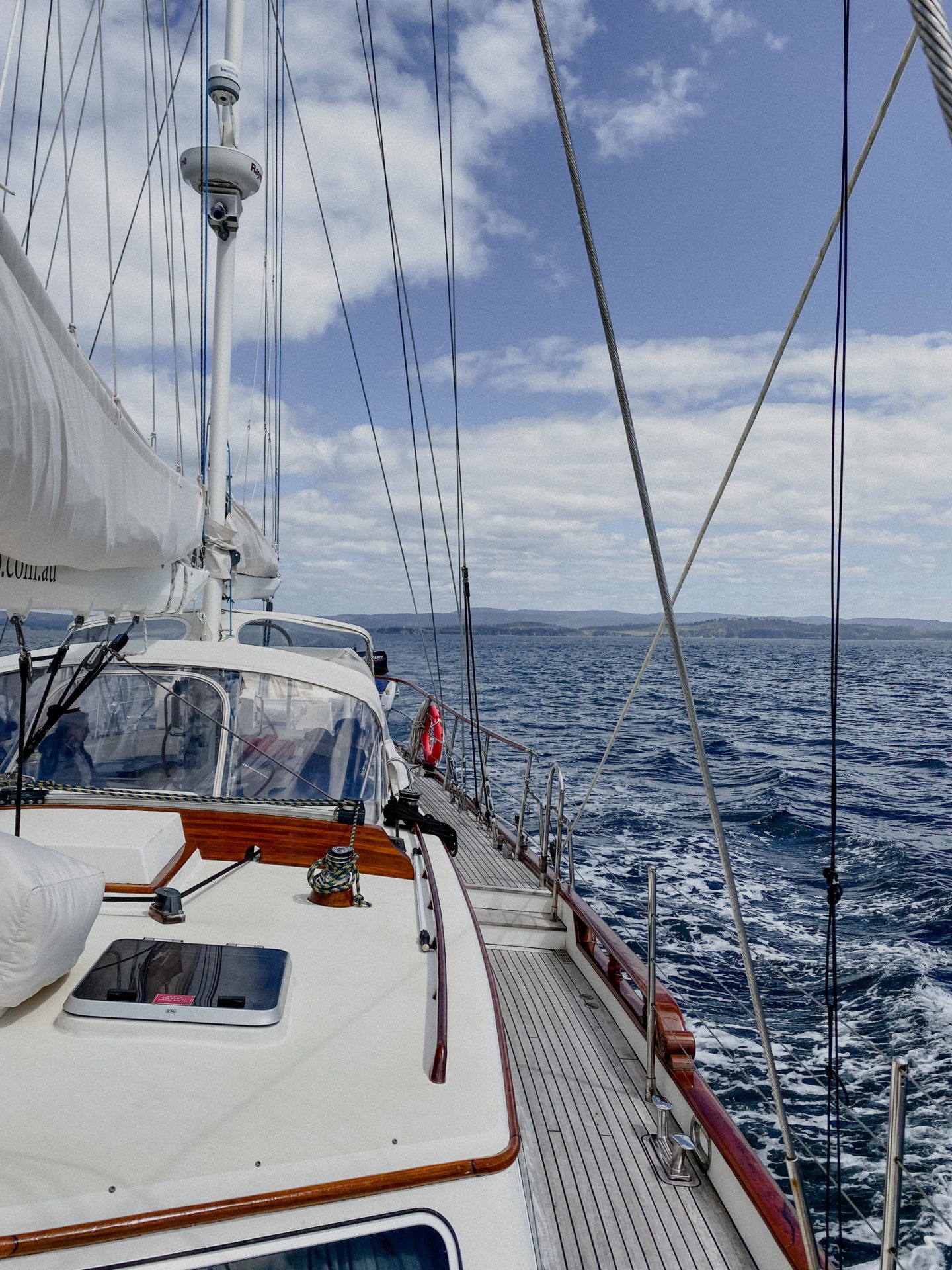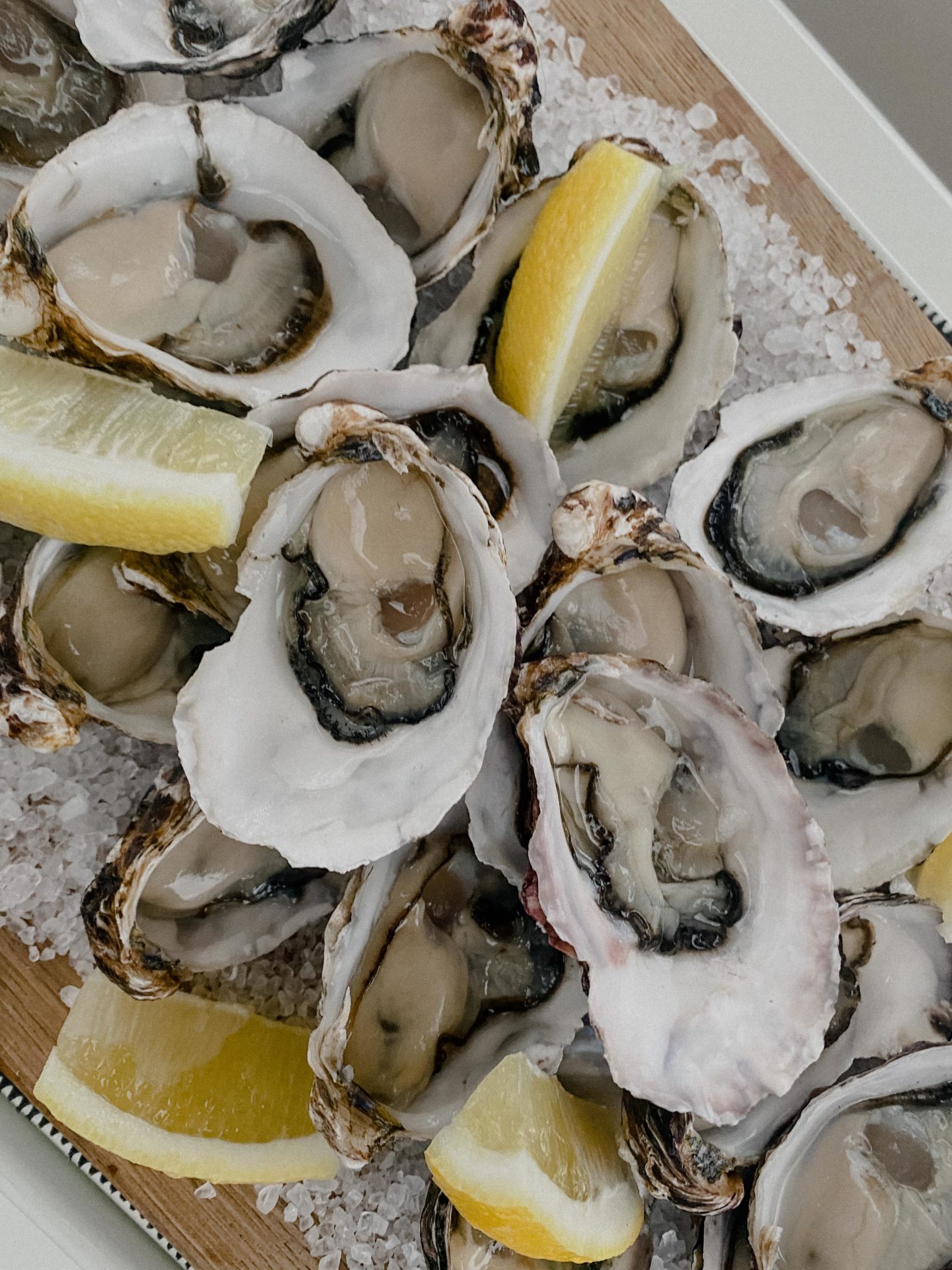 The Wineglass Bay Sail Walk
As the only sail walk adventure of its kind in Tasmania, the 4-day Wineglass Bay sail walk offers visitors to Tasmania the opportunity to see the absolute highlights of the East Coast of Tasmania. From embarking on guided walks in the wildlife wilderness of Maria Island, to ending the trip on a high note at the postcard worthy view over Wineglass Bay, here is what you can expect from the experience!
Trip overview:
Four days/three nights guided walking adventure
All-inclusive adventure (accommodation, food, Tasmanian beer/wines, guided walks with experienced nature enthusiasts)
Private rooms on board a 75ft yacht
100% carbon neutral
34 years of experience in the industry of guided Tasmanian walks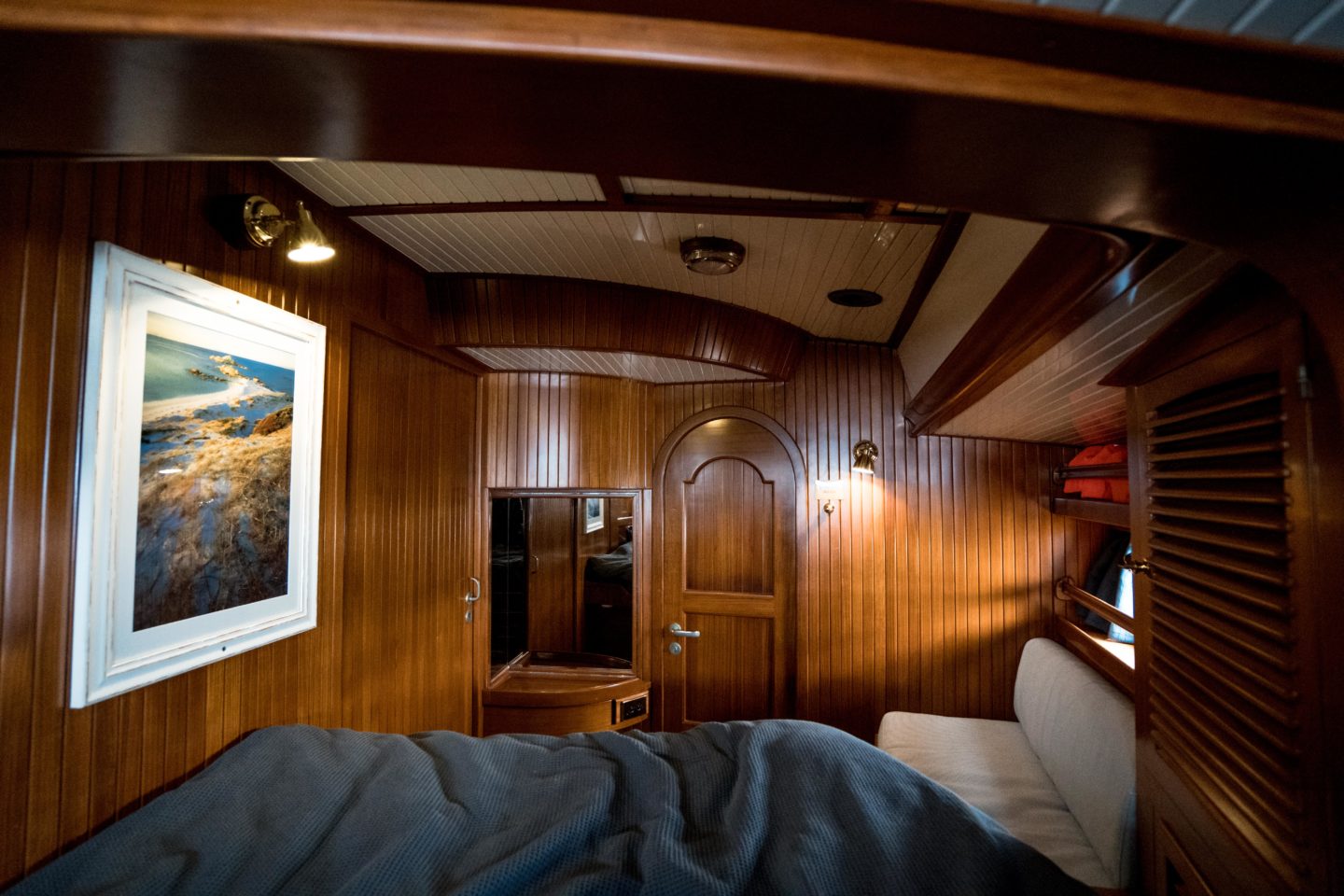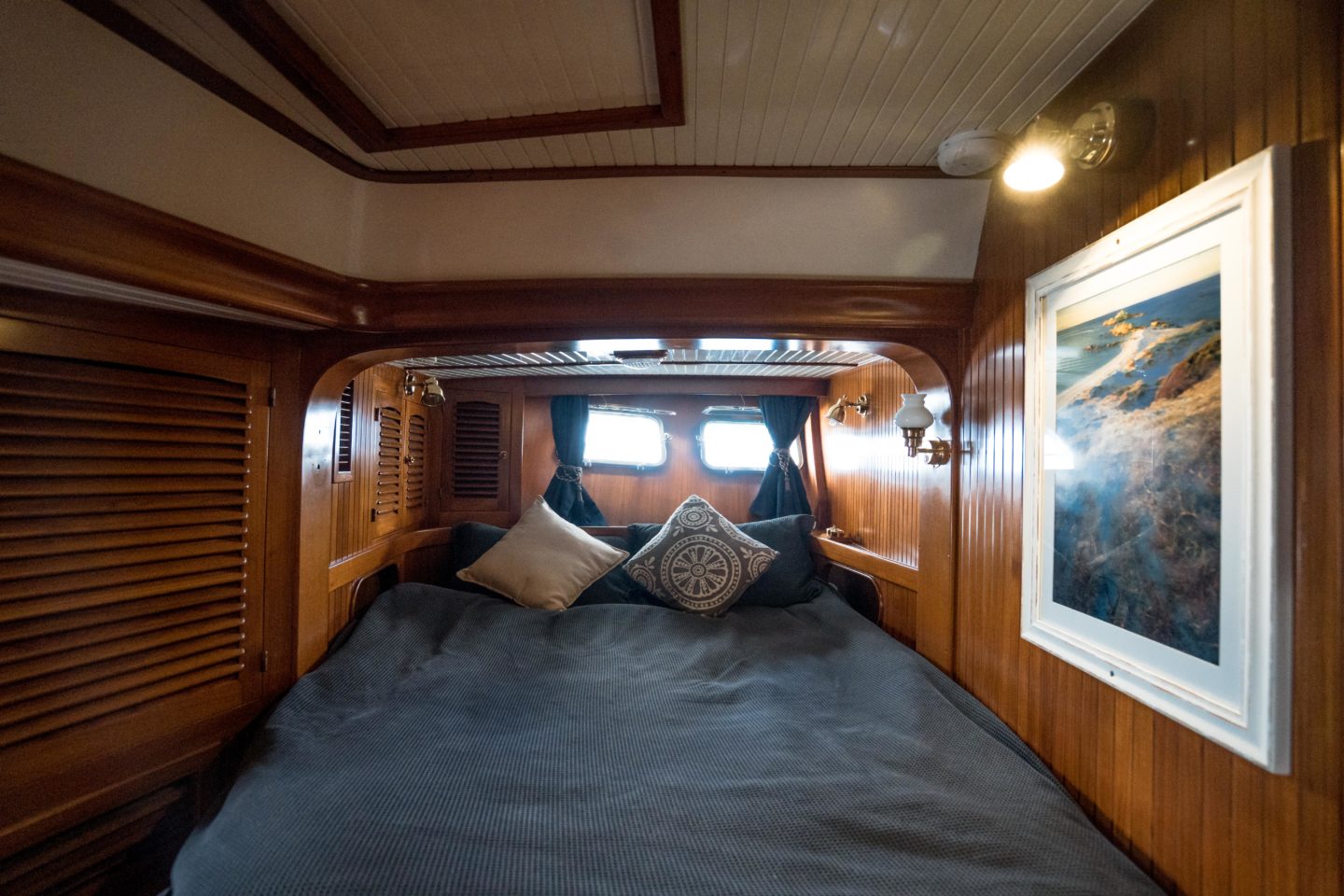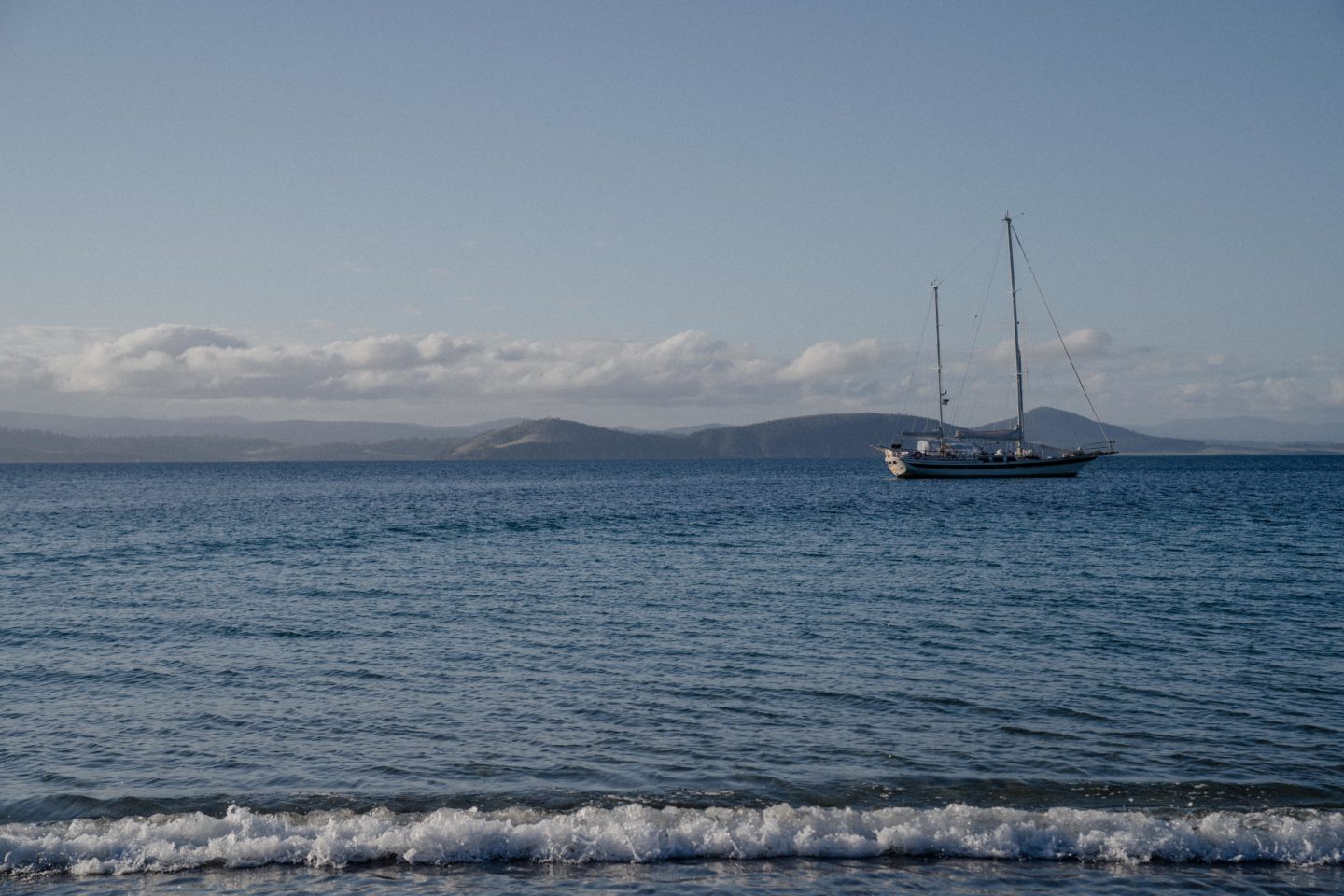 What to expect on board the yacht
As this is the only trip of its kind in Tasmania, I was most excited about embarking on this journey to board the Tasmanian Walking Company yacht and sail between otherwise difficult to access islands on Tasmania's East Coast. On the morning of your departure, you will meet your guide and walking companions in Hobart, before a short one hour drive to Tasmanian's East Coast. From there, you will board the Lady Eugenie yacht and have a brief amount of time to settle in as you sail east toward Maria Island.
On board the yacht, there are two double rooms and two singles rooms (with two bunk beds in each). Each of the rooms are equipped with plenty of storage space including draws, cupboards and a few nooks and crannies to store your belongings. There is a double charging outlet inside your room as well, which comes in handy to keep all of your camera equipment and technology charged on the journey! There is also a private ensuite in each cabin, with a small space to shower (albeit briefly) and freshen up in the mornings.
The boat caters to 8 guests plus staff, with enough cabins for everyone and two dining spaces (one covered downstairs and one upstairs on deck).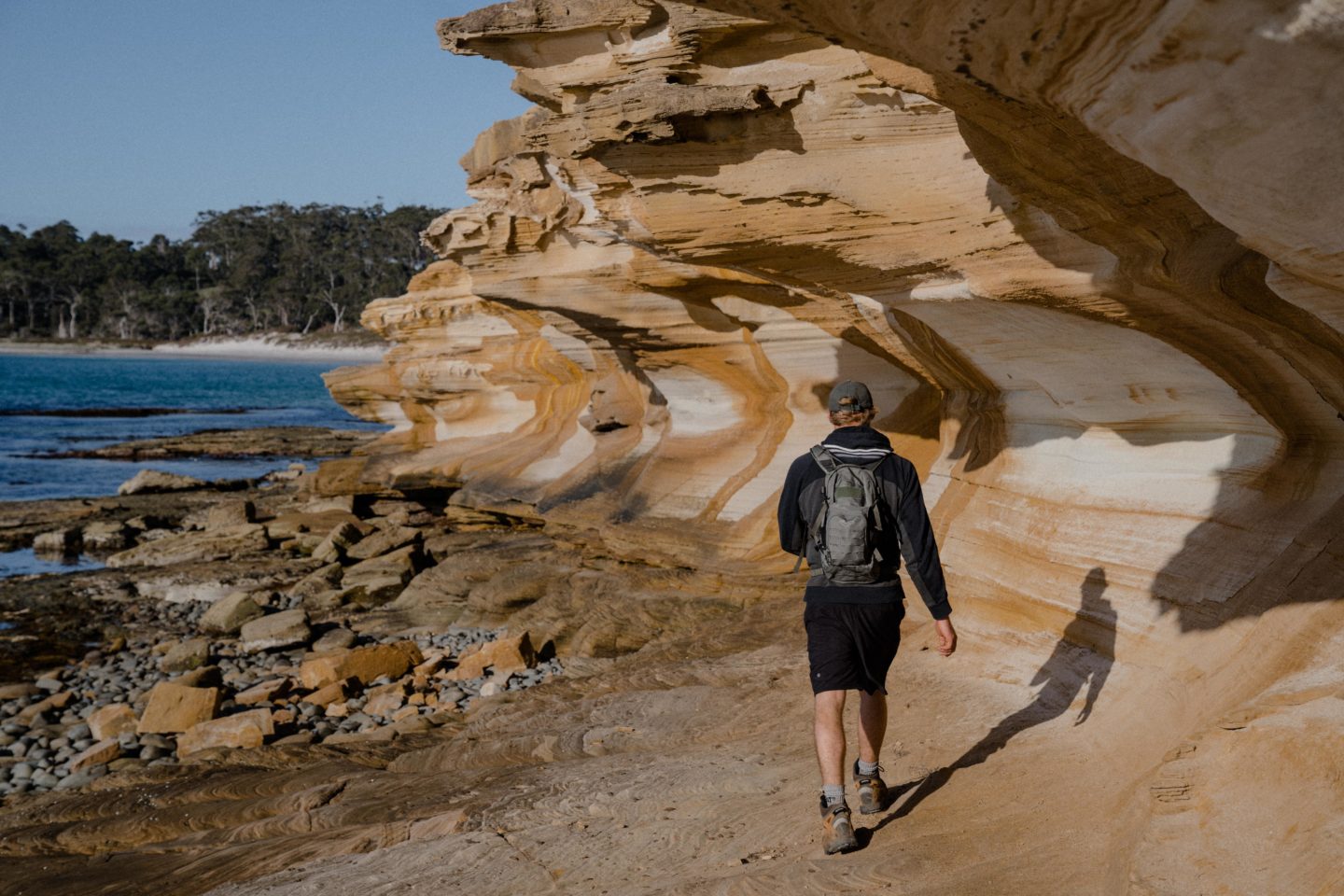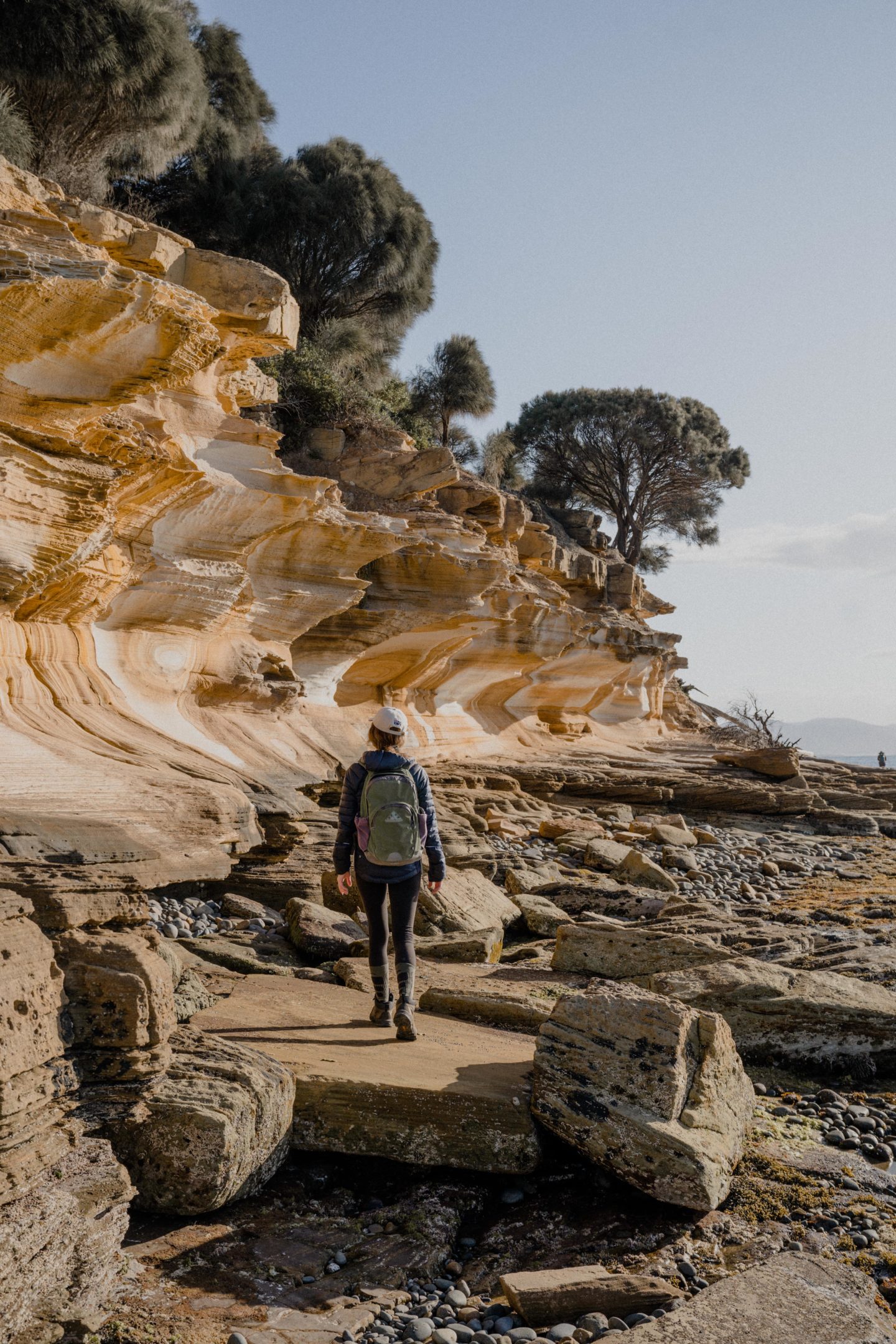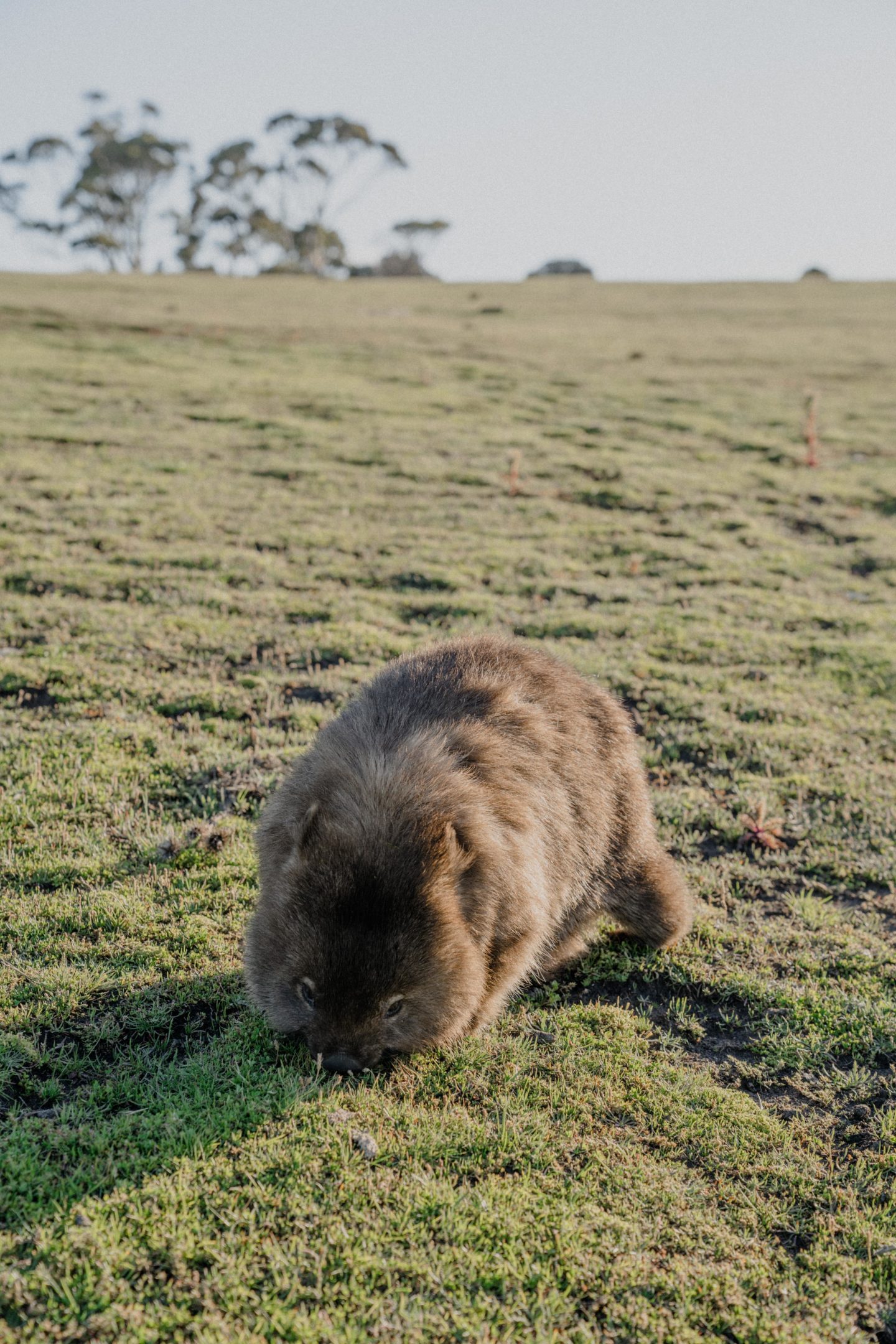 Day 1: Maria Island
On the first day, we set off to explore Maria Island. This is easily one of the most popular day trips for travellers visiting Tasmania and basing themselves in Hobart. There's a public ferry that provides daily access to this particular island, however many of the other locations on the walk are only accessible if you have the luxury of a private boat.
On Maria Island, there are a few hikes on offer. I can highly recommend embarking on the Bishop and Clerk Track, which will give you incredible views over the island and into the distance. The painted cliffs are another highlight on Maria Island, which are best viewed in the late afternoon and early evening, as the sun sets in the distance.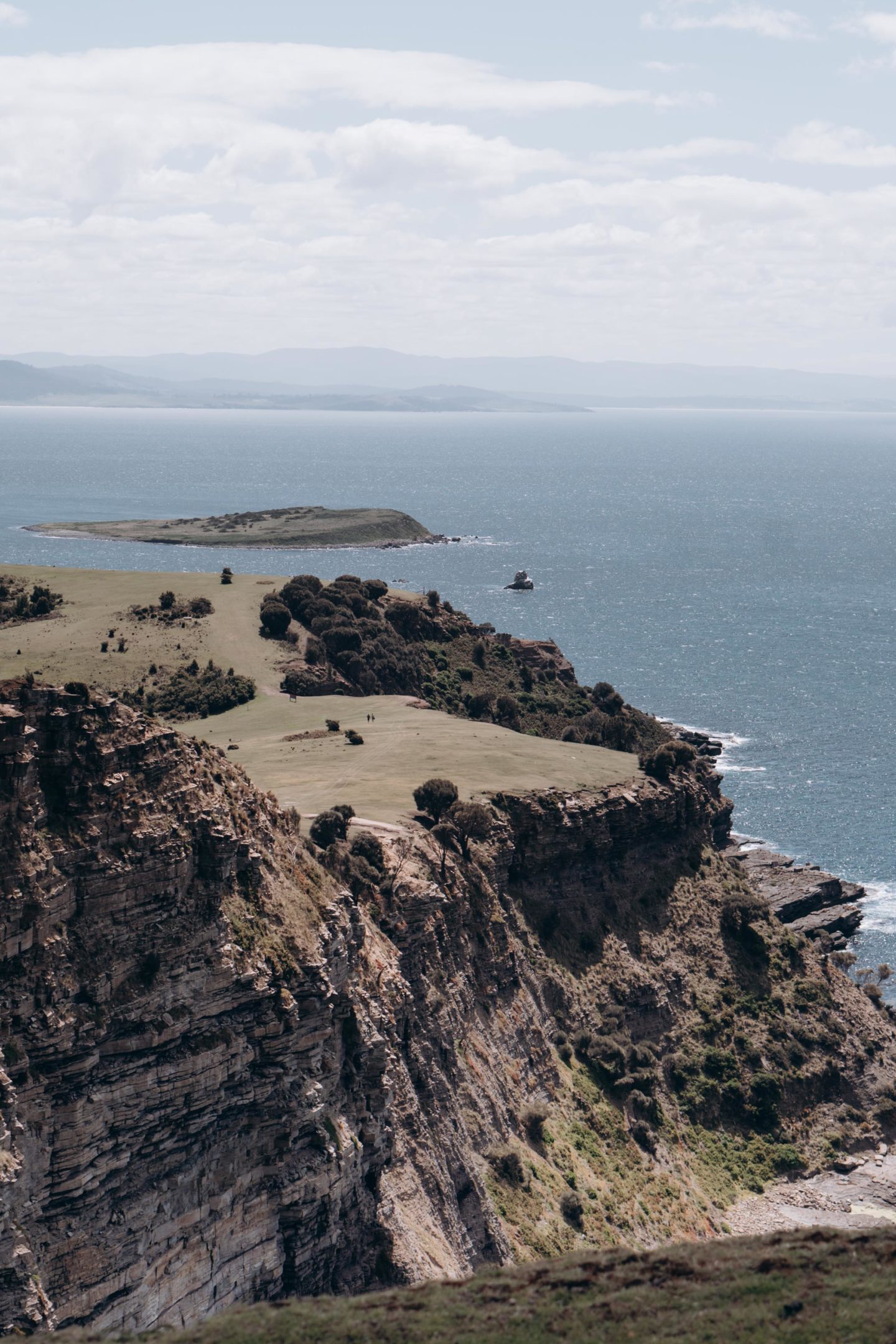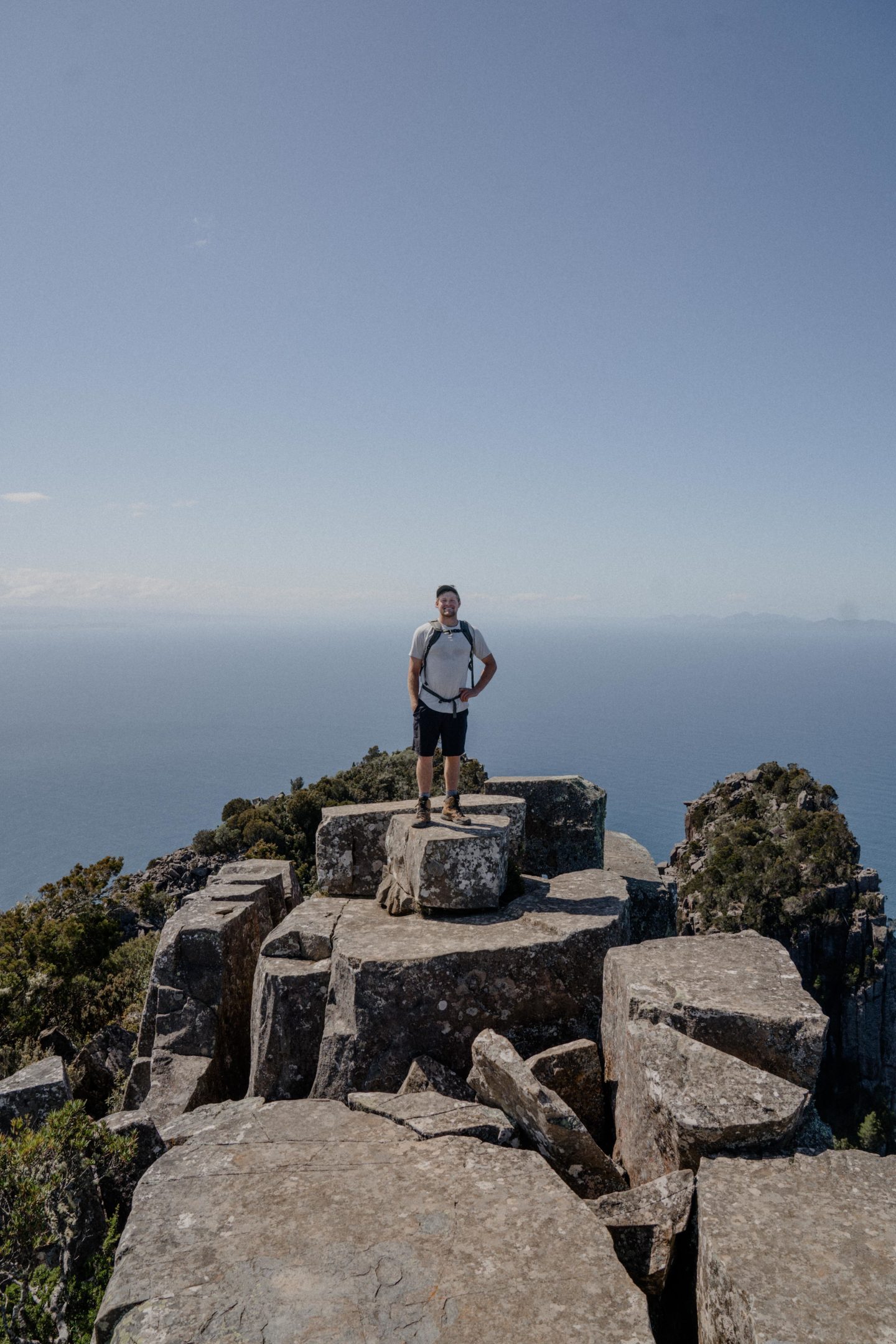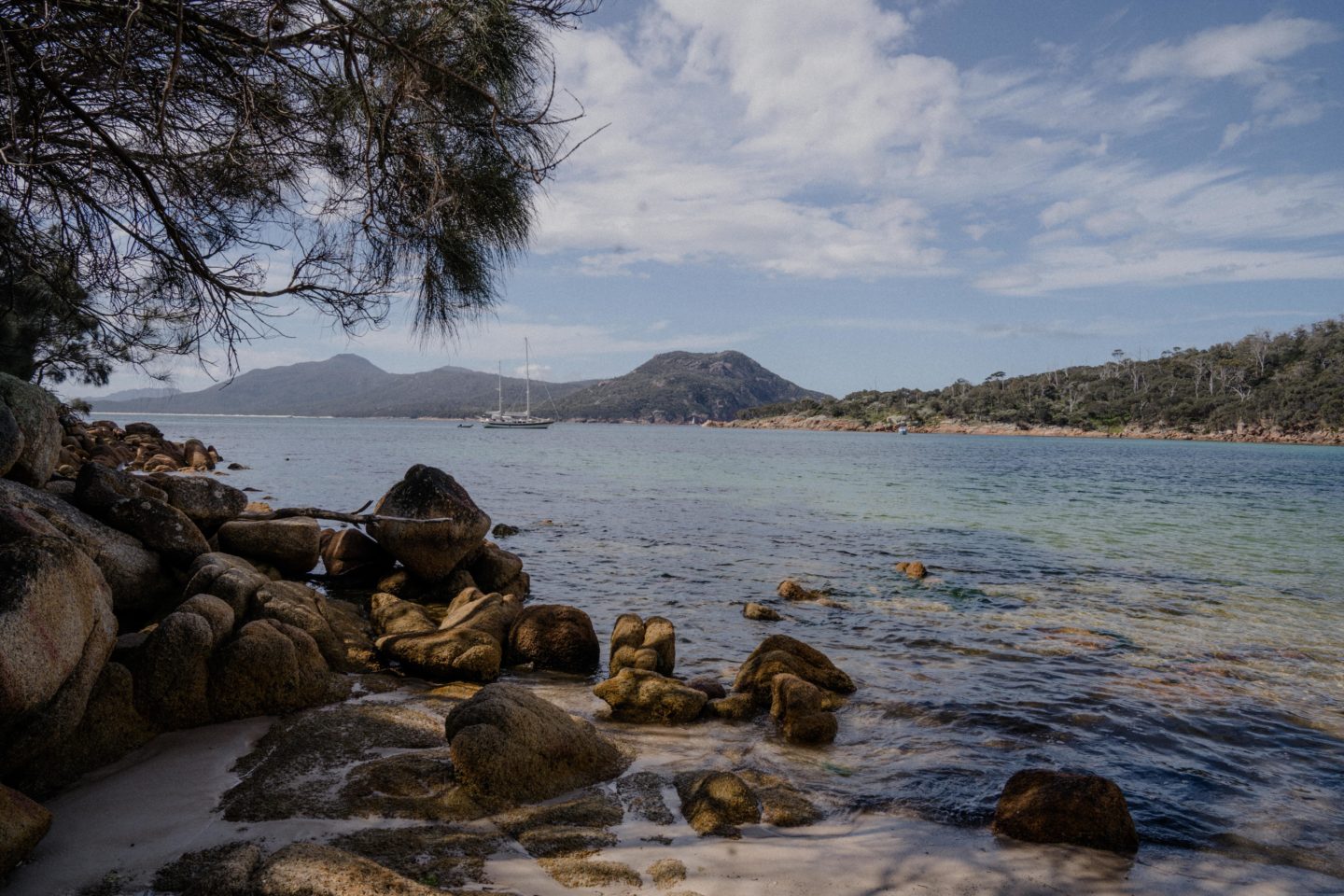 Day two: Schouten Island
On the second day we set sail after a cooked breakfast and made our way to Schouten Island. This is an island that often goes overlooked by visitors to Tasmania, as you will need a private boat to reach the island. Once there, a few hikes are available to you (or so is the option to kick back on a private beach with a good book!)
The hike up Bear Hill is a worthwhile one, with incredible views over the island and surrounding area. Better yet, it is only about an hour return, making it a great short hike to enjoy followed by some time on the beach to relax and if weather permits, enjoy a private beach dinner.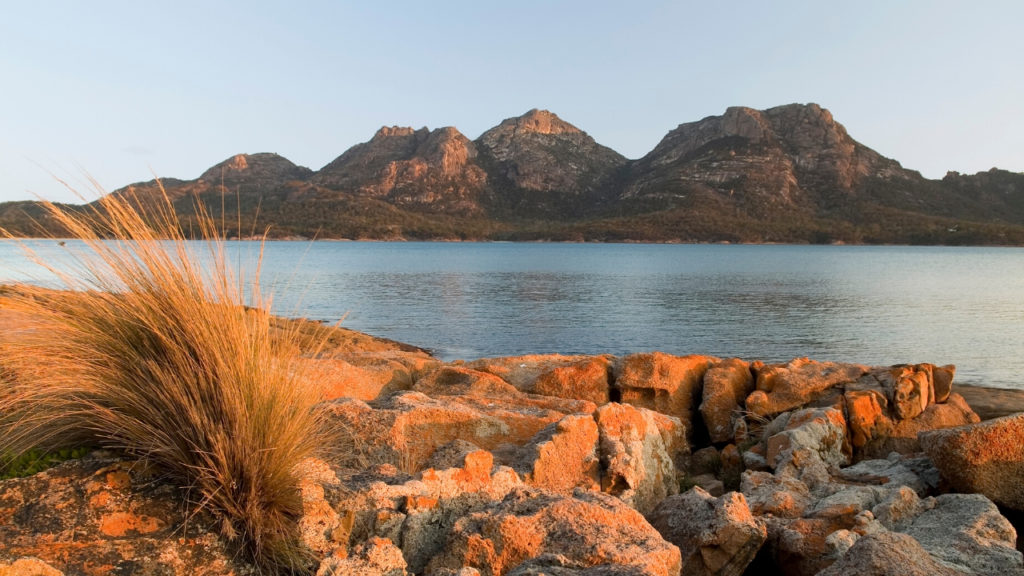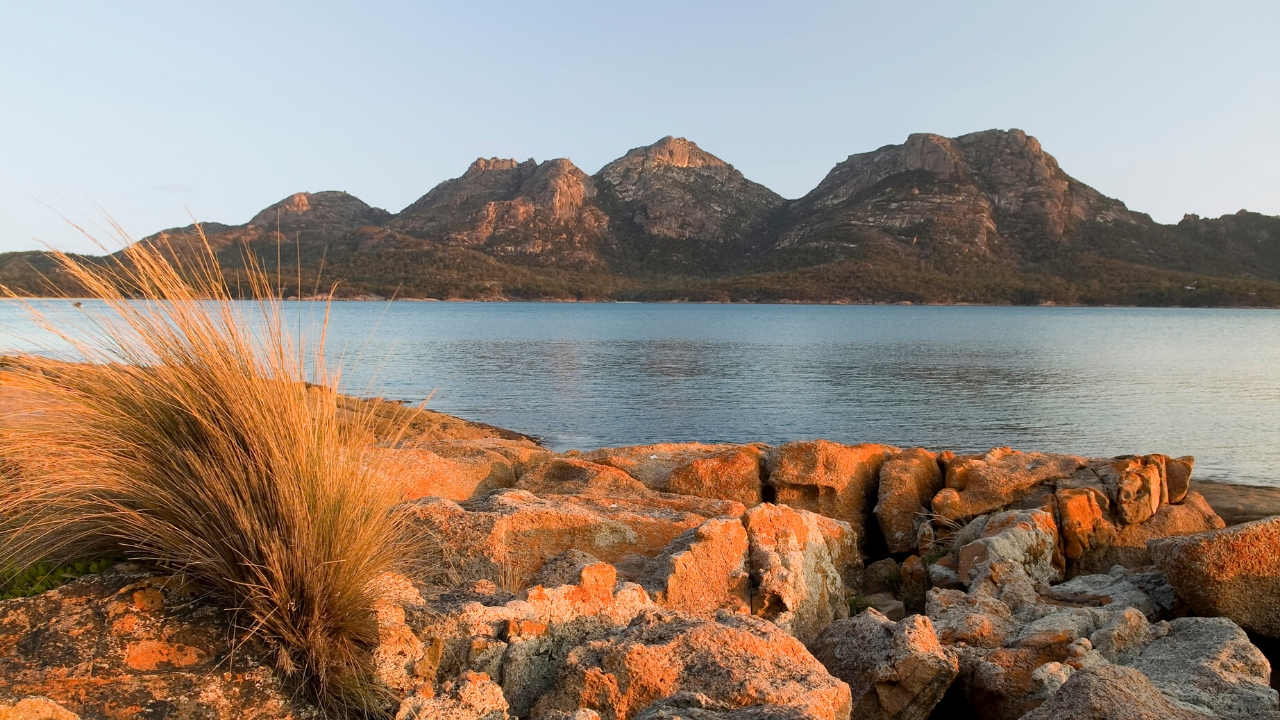 Day three: The Hazards
This is when we realised just how much the Tasmanian weather can surprise you on a Spring adventure! Sadly we were met with some unfavourable weather conditions on day three, causing our itinerary to change slightly. But if you plan your sail walk adventure in Tasmania's summer, chances are you won't have to fend off the bad weather.
So while our itinerary changed a little towards the end, if weather permits, day three is your opportunity to explore the Hazards mountains and eventually make your way over to Wineglass Bay for the final day of your adventure.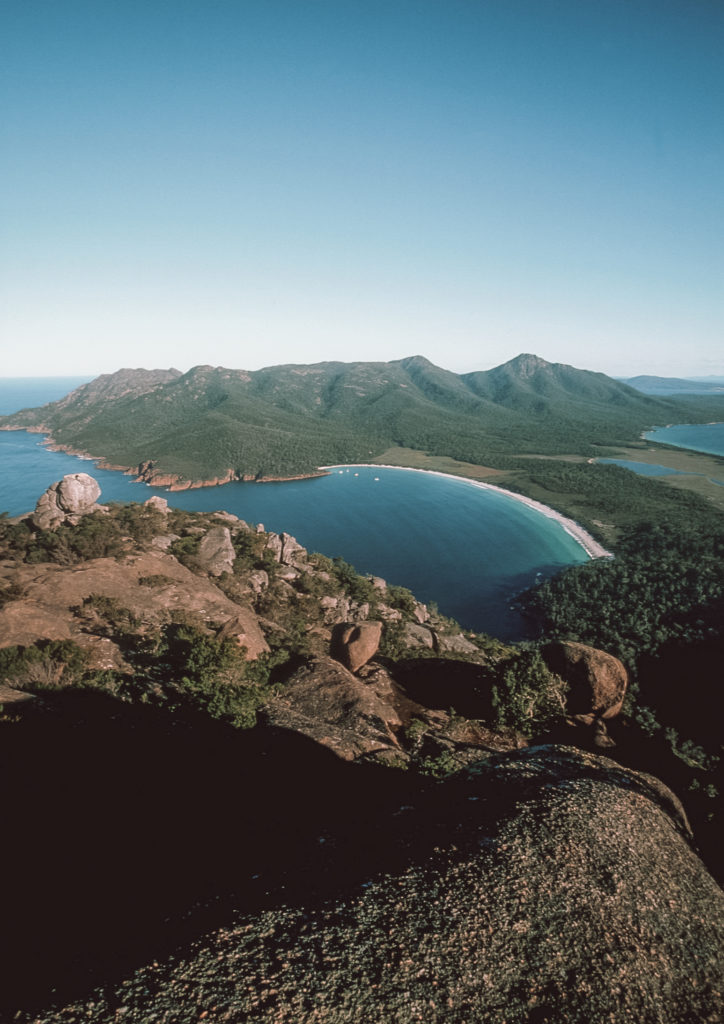 Day Four: Wineglass Bay
The higlight of the trip and indeed where the journey ends is at one of Tasmania's most sought after places; Wineglass Bay. This destination on Tasmania's East Coast is often at the top of visitor's bucket lists, so believe us when we say the trip ends on a highlight!
A short hike up to the Wineglass Bay lookout point is an essential way to end your trip, so be sure to conserve some energy for the final day! After this celebratory highlight we made our way back to the yacht to enjoy champagne and oysters and toast a fantastic four days exploring the East Coast of Tasmania.
Book this trip
Departure dates vary, book online via Tasmanian Walking Company.
Price: From $3,095 per person (twin share)
Read more:
The Best Hikes in Tasmania: A Complete guide
The 50 Best Places to Stay in Tasmania
The Best Things to do in Tasmania (top 50)