So, you're looking for a complete guide to Slovenia? Look no further!
I first visited Slovenia five years ago on a whirlwind journey through Europe. I was passing through en route to Venice from Zagreb and made the choice to stay a couple of nights in Slovenia. I knew nothing about the country other than seeing a photo of Lake Bled some years prior and adding it to my list of dreamy destinations in Europe.
I spent two days in Lake Bled in the shoulder season and all I remember is shivering to what felt like my death as I rowed my boat over to the island in the middle of the lake. I promised to return with a lover next time but alas, here we are, still solo in Slovenia.
Slovenia is a great choice for solo travellers because it is safe, reasonably affordable and an outdoor adventurists' oasis. Winter has become increasingly popular as a more affordable alternative to neighbouring countries' ski resorts, but for my return to Slovenia I was looking forward to a summer visit (especially after losing feeling in all limbs on that fateful boat journey).
Your Guide to Slovenia
Slovenia in Summer (high season)
Slovenia in Winter (off season)
How to Spend 10 Days in Slovenia
Everything you need to know before you visit Slovenia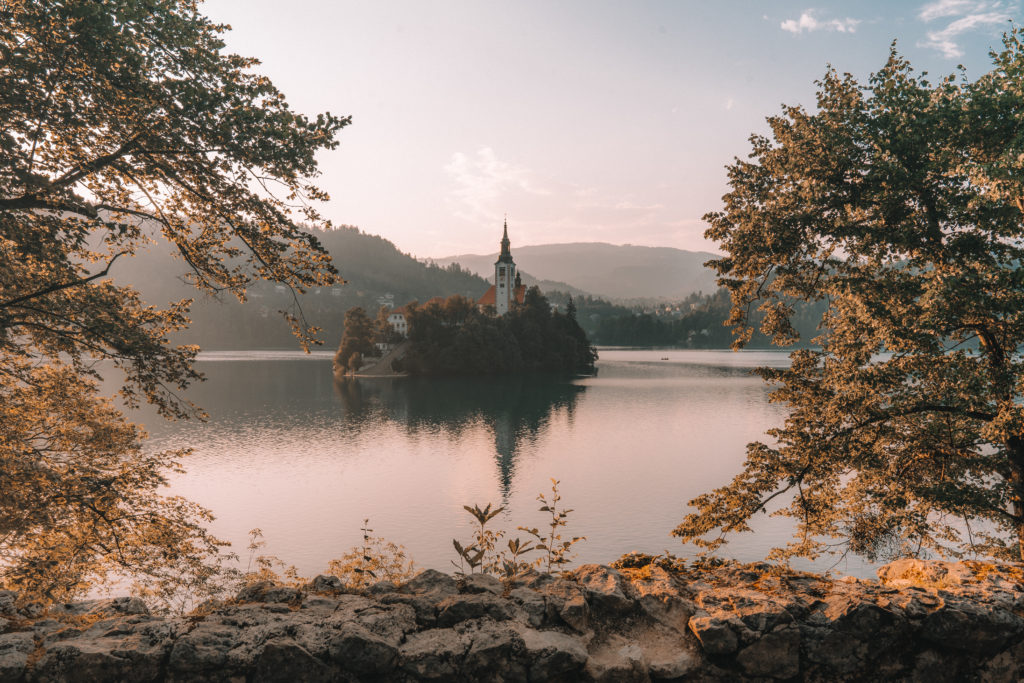 Slovenia in Summer
Summer is busy season in Slovenia and the best time of year to experience the country. Because the country is 80% covered by the Carpathian mountains, the seasons in Slovenia are very distinct. In July you can expect half the month to be raining, either all day or intermittently. The weather is hot and humid, but each time it rains the temperature cools off.
June and August are the most popular months as they are similarly warm nut dryer. The average temperature is around 21-26 degrees celsius.
Summer activities are mostly centred around the lakes. Lake Bled is Slovenia's crowning jewel of tourism, though nearby Lake Bohinj is a great option if you're looking to escape the crowds. Elsewhere in Slovenia Piran is the most popular seaside town, located on Slovenia's small portion of the Adriatic coast.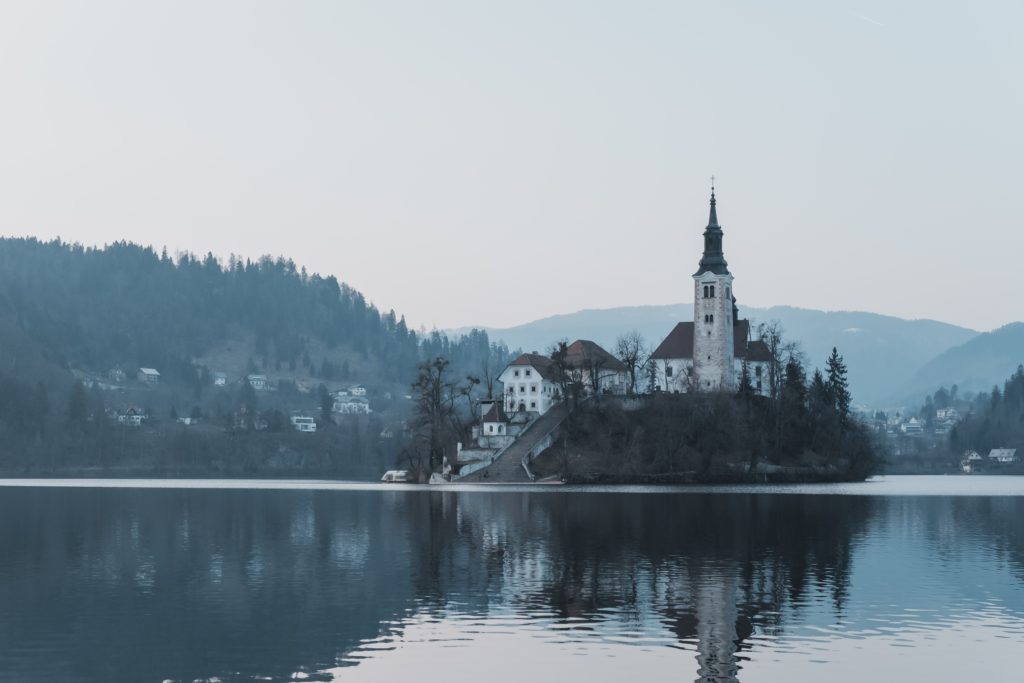 Slovenia in Winter
Visiting Slovenia in winter means less crowds and a completely different experience. As someone who loves the ski season, I planned to visit Slovenia in January this year but because of other commitments, ended up visiting in summer (of which I have no regrets!)
Winter in Slovenia is characterised by skiing, snow activities and an average temperate of 3 degrees celsius. One of the biggest draw-cards for travellers to Slovenia in winter is the affordability of ski resorts in Slovenia. Slovenia's Kranjska Gora lists #2 in the most affordable ski destinations in Europe after Bansko in Bulgaria.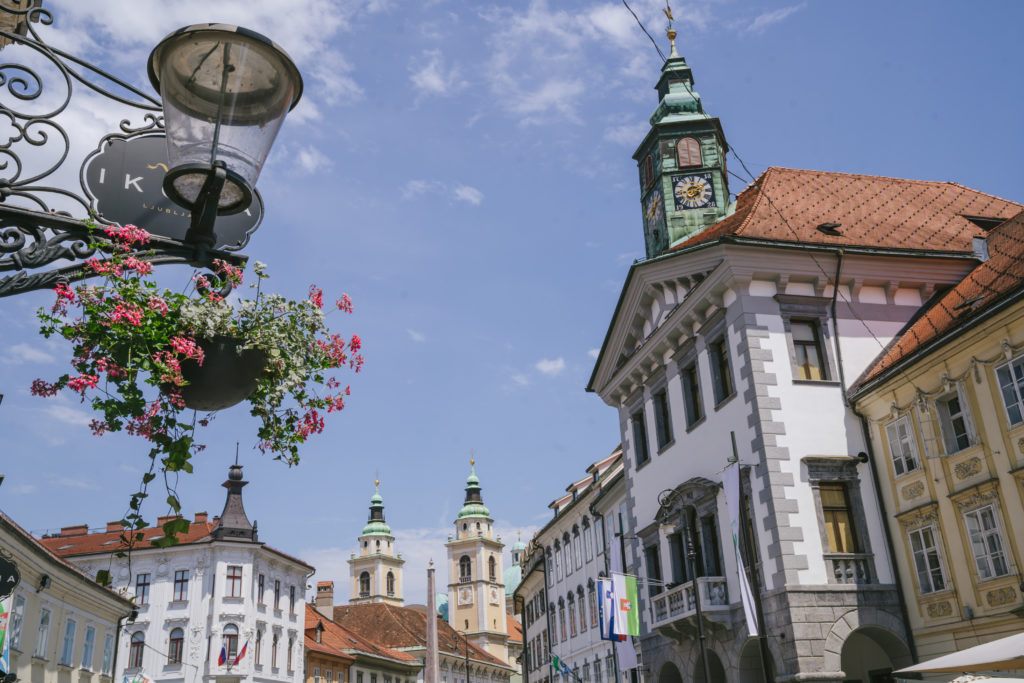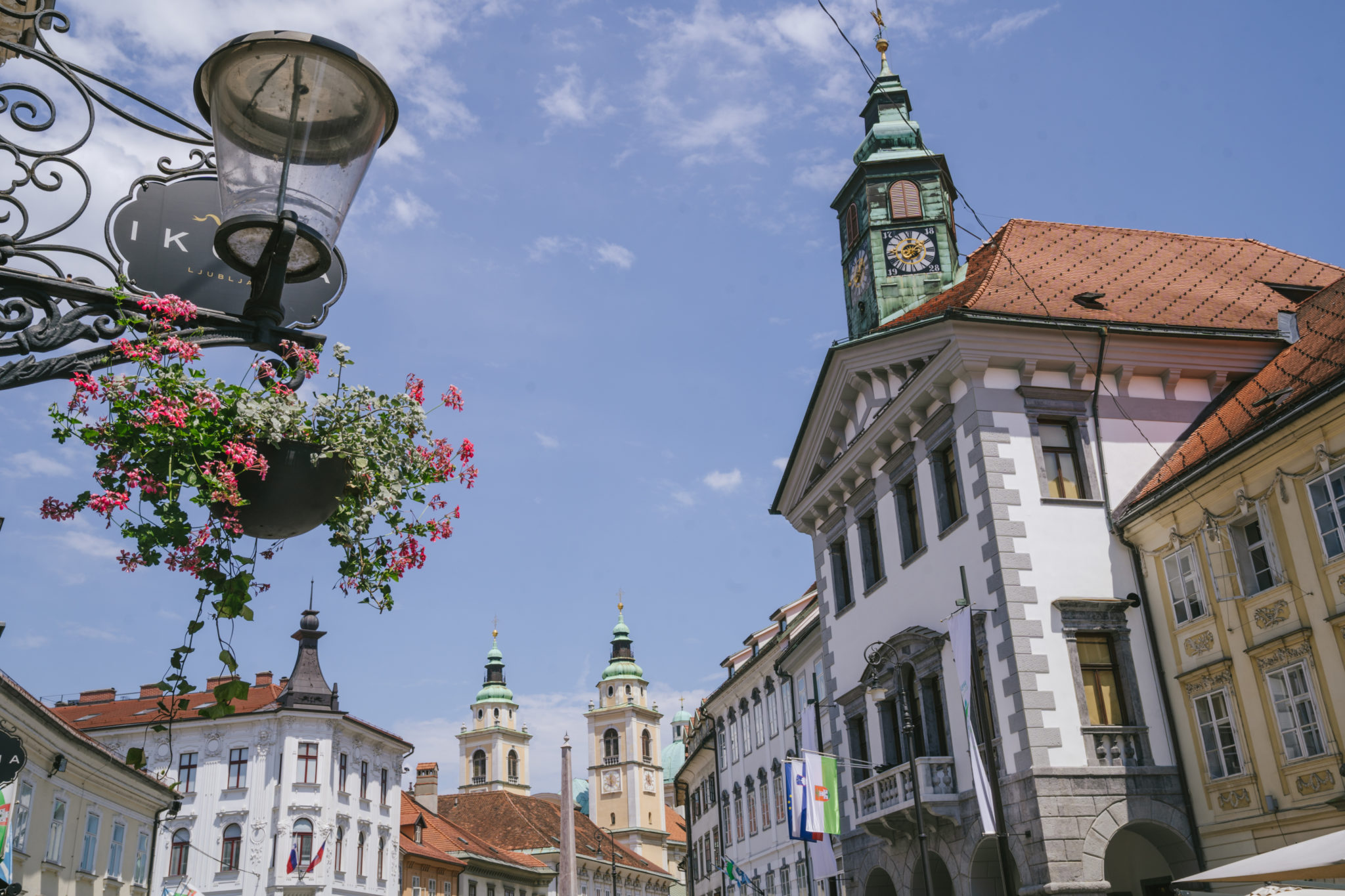 How to Spend 10 Days in Slovenia
My first visit to Slovenia was short and sweet so I was determined to make this trip more comprehensive. I wanted to see all the highlights of Slovenia without spending too little time in each destination and after my trip I would recommend 10 days as the perfect amount of time to visit the country.
Day One & Two: Ljubljana
Ljubljana is Slovenia's capital city and will be your point of arrival if you are flying in to Slovenia. The city is comparably small in size to other European capitals, though if you're not too short on time I would recommend spending two days and two nights here to really see all the city has to offer.
With two days in Ljubljana you can really take in the atmosphere of the city. Ljubljana is without a doubt one of the prettiest capitals in Europe and has a great vibe in the summer months. Be sure to visit the Ljubljana Castle, dine al fresco along the river, wander the city streets without a destination and eventually make your way to Tivoli Gardens. There is a small cafe on the terrace that is beautiful to sit and let the afternoon pass you by with a book and coffee.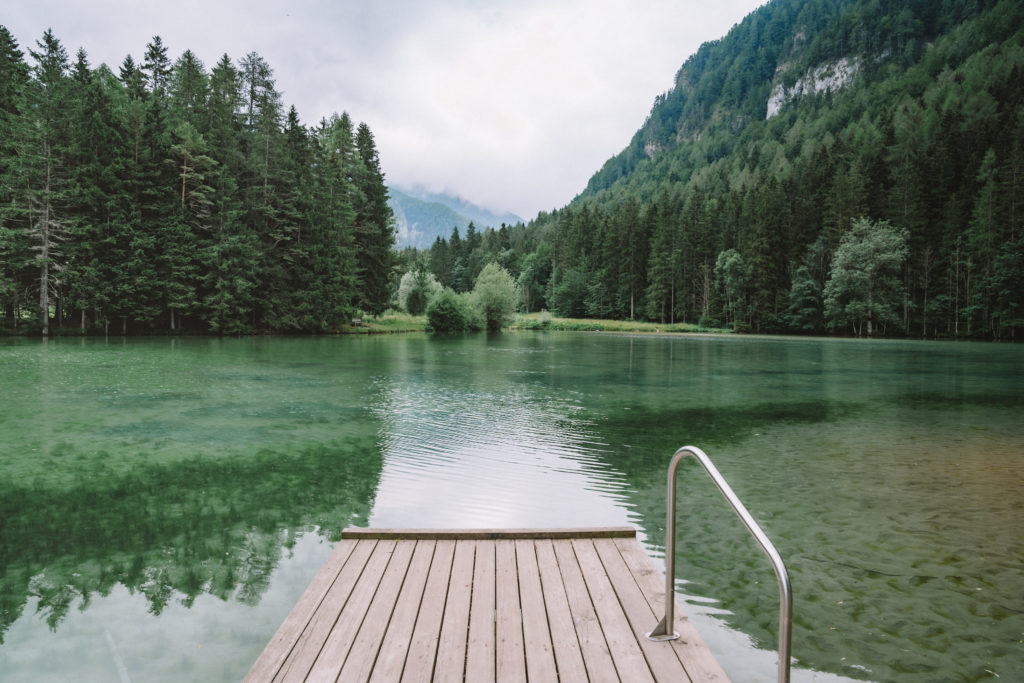 Day Three & Four: Jezersko
If hiking in the mountains is your idea of a getaway then look no further than the peace and serenity of Jezersko. This mountainous region is best for day hikes and switching off by tuning in to nature. Situated just below the border to Austria, Jezersko is still one of the hidden gems in Slovenia that is not frequented by travellers (yet!)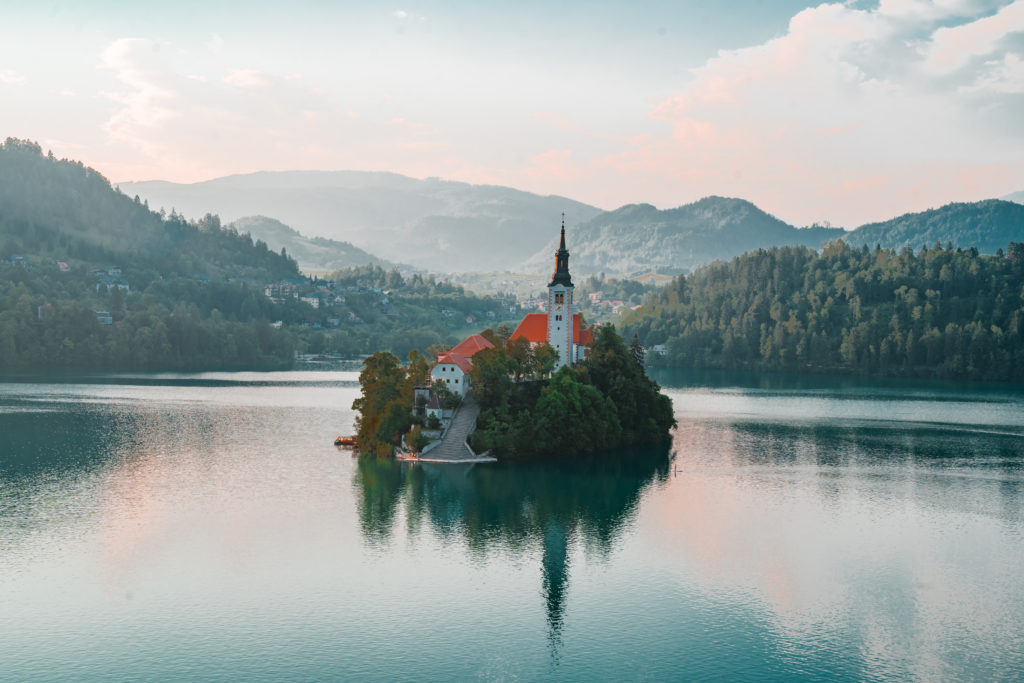 Day Five & Six: Lake Bled
You can't come to Slovenia without visiting the beautiful Lake Bled. Yes, it is crowded in summer. Yes, you will have to share the serenity but yes, Lake Bled is the most beautiful location in Slovenia and worthy of the hype.
From here you can take a day trip to Triglav National Park for some epic day hikes.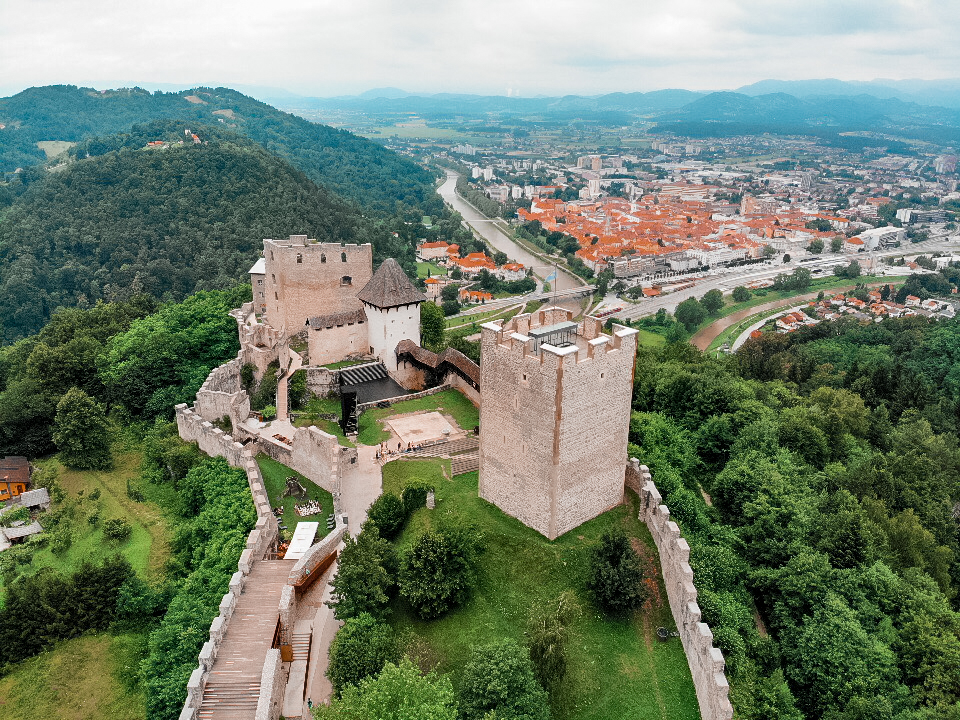 Day Seven: Celje
There isn't a great deal to see and do in Celje but I chose to stop here on my way to the southeast part of the country for one night. You could certainly skip this stop and travel straight through to a smaller town or village, though I did enjoy stopping to meet my friend Tilin and see his city.
On this day I also drove to Predjama to see the famous castle built in to the cliffside and go on an underground adventure into to Postojna caves.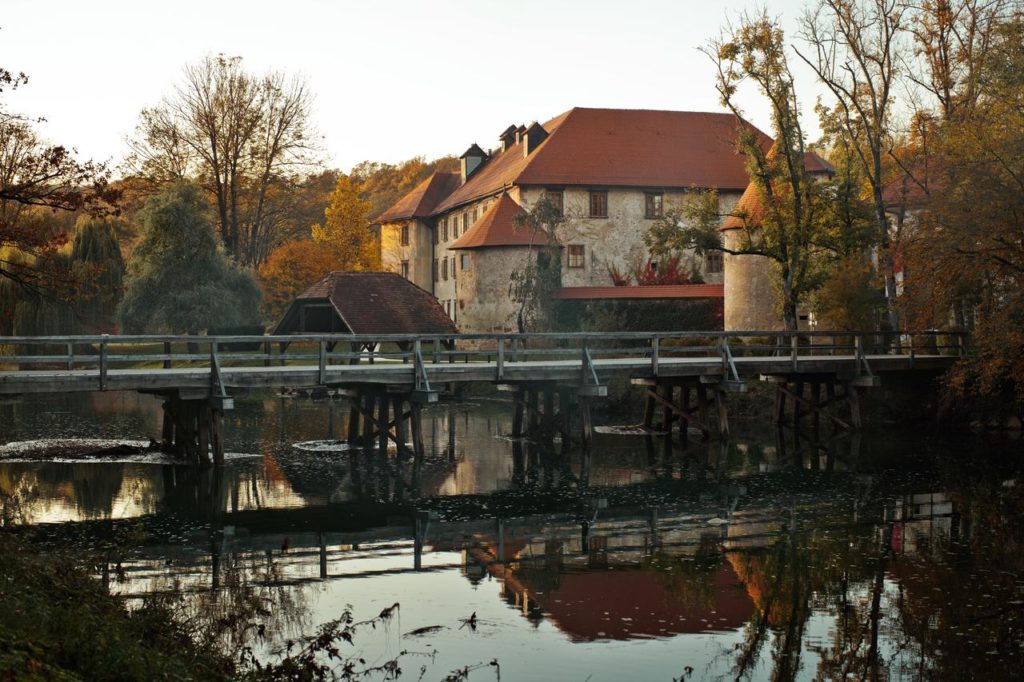 Day Eight & Nine: Otočec Castle
For my last couple of days in Slovenia I travelled south to the lesser visited areas of Slovenia to enjoy a little peace and quiet at Otočec Castle. The castle has been a hotel for around a decade and offers a great setting to enjoy the Slovenian countryside, while only being an hour drive away from Ljubljana.
Alternatively: you might wish to visit the coast instead by driving to Piran. This is probably what I would have done if I had my time again!
Day Ten
Return to Ljubljana for your flight home or to your next destination. You can also catch the train from Ljubljana to Venice as I did five years ago!
Everything you need to know before you visit Slovenia
Slovenia is on the euro
The official language is Slovene but nearly everyone I encountered speaks English, especially the younger generation
The population of Slovenia is 2.1 million
Geographically speaking, this country is small. You can drive anywhere in a couple of hours
Public transport is easy for the major destinations, though a car and self-drive itinerary is much easier and gives more flexibility