If you are lucky enough to find yourself in the capital city of Ireland, Dublin never fails to impress. The city of Dublin happens to be one of Europe's most underrated capital cities and when comparing with the likes of Paris, London or Rome, is relatively affordable to visit. Here is your complete first time guide to Dublin to help you plan your stay and make the most of your visit.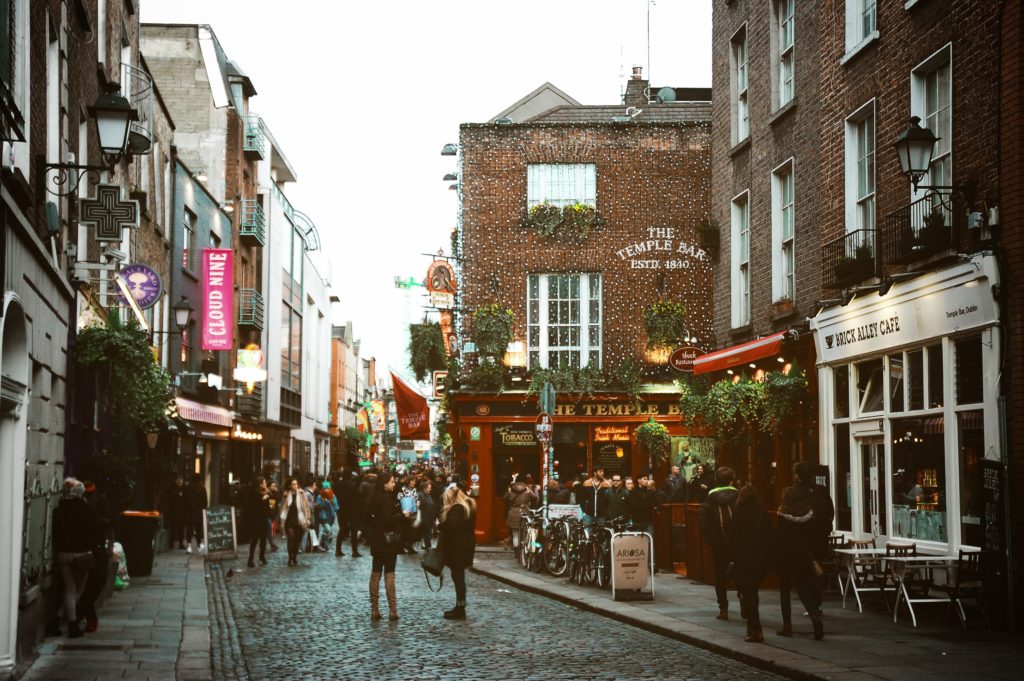 Explore Dublin's bar scene
If you find yourself in Dublin on a weekend then you can bet your bottom dollar there will be plenty of fun things for you to do. Dublin is a city defined by its vibrance and variety, especially by way of bars and pubs to hop between! The most popular bar (and most well known) is Temple Bar, which is a great place to begin your first night in Dublin and see where the night takes you.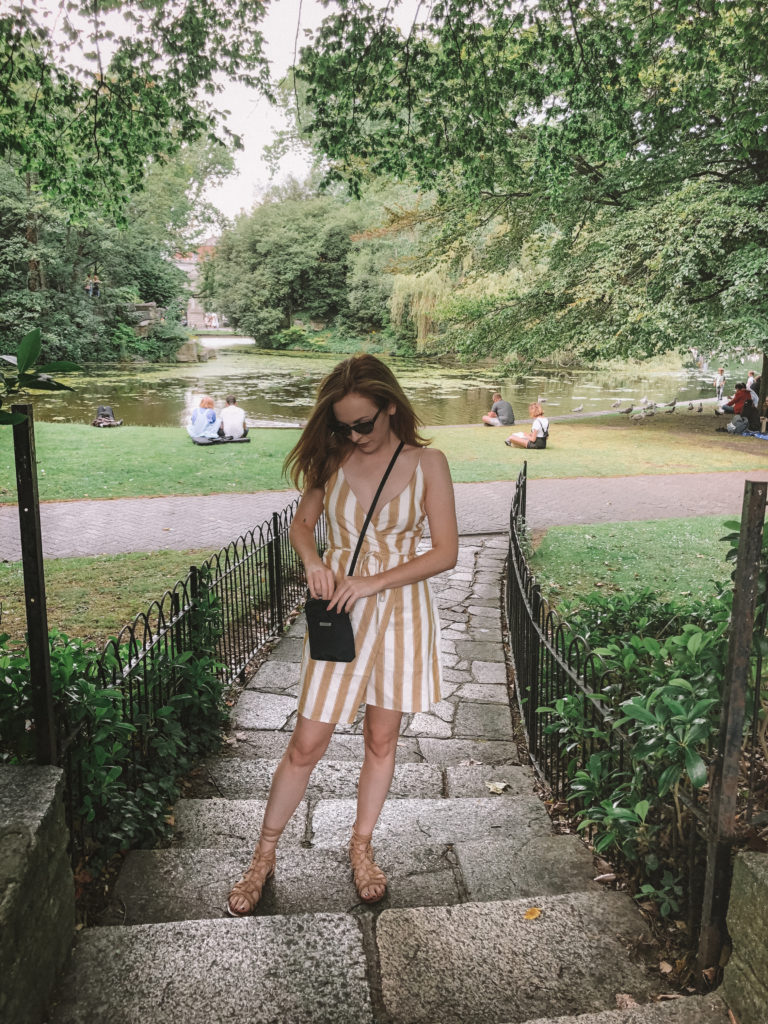 Walk in St Stephen's Green
It is no exaggeration that Ireland is extremely green and Dublin is no exception! Once of my favourite places in the city to relax, read a book and people watch is St Stephen's Green. Although it is quiet and serene, St Stephen's is in the middle of the city and easy to walk to. While it feels like Dublin's Central Park it is nowhere near the size so you can easily navigate your way through the park without a plan!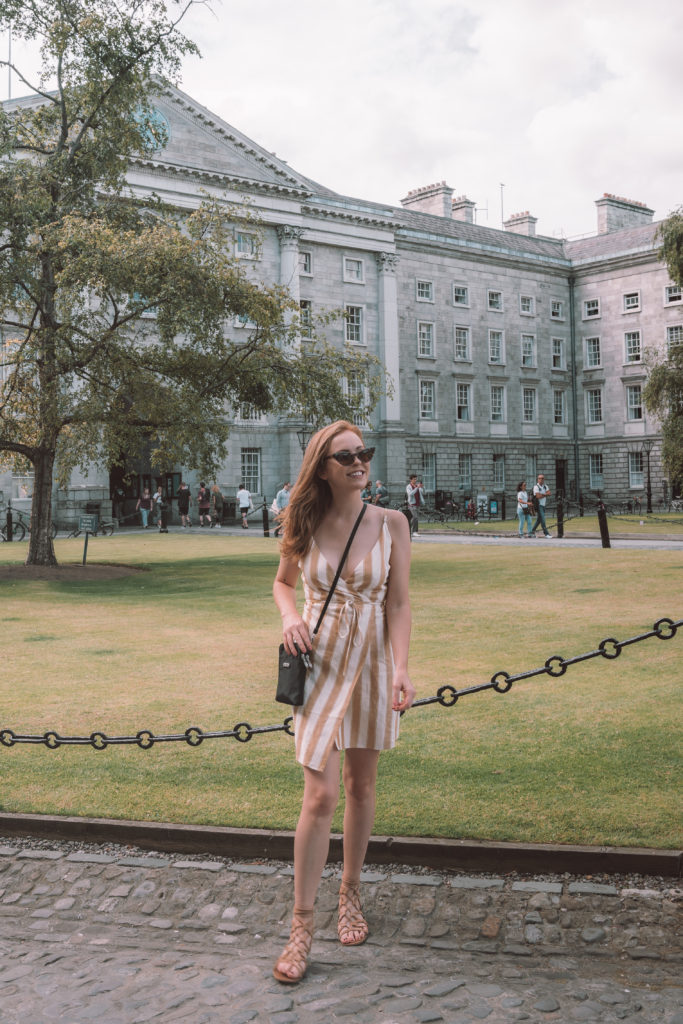 Make your way to Trinity College
Another favourite place of mine in the city of Dublin is Trinity College. The university has a lot of history and is open to the public to wander around. You can soak up the atmosphere by walking around the grounds or if you choose to, you can also visit the Old Library with a tour.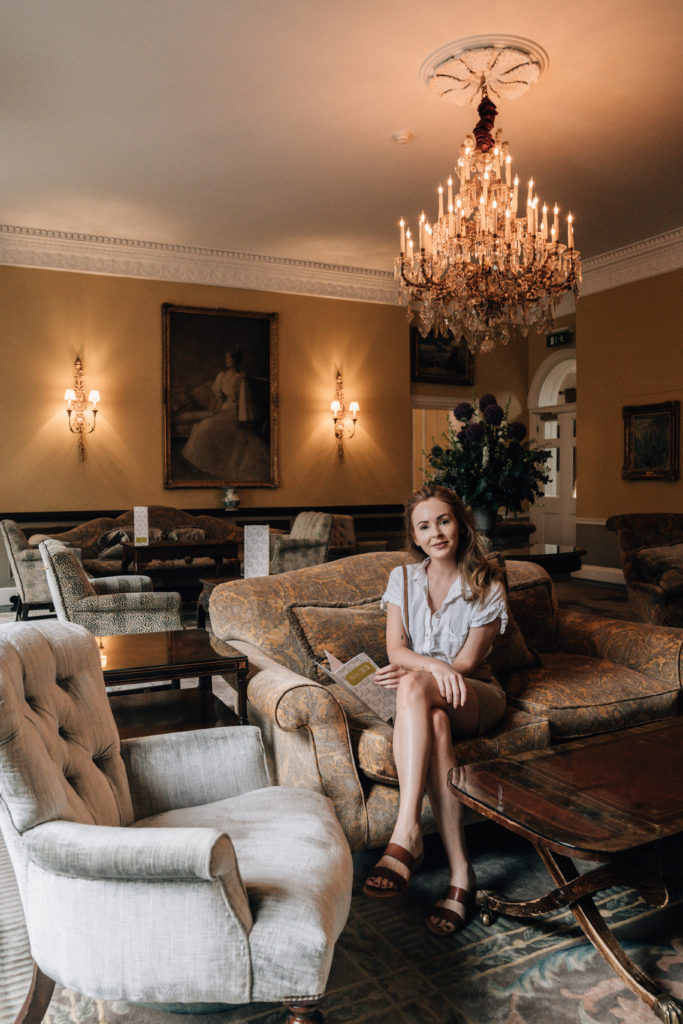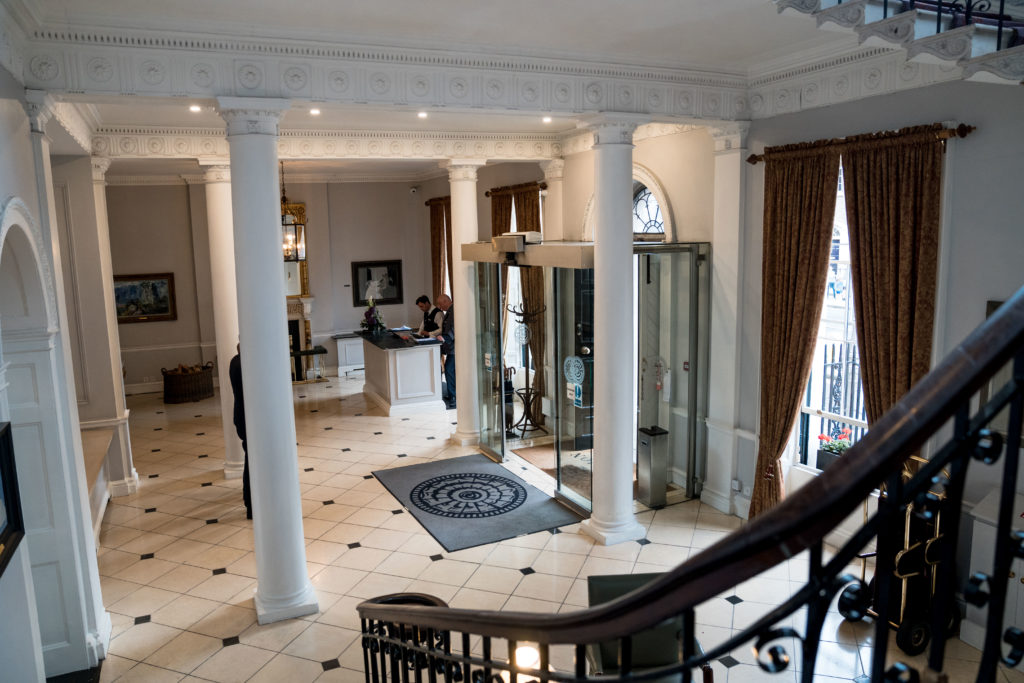 Stay at The Merrion Dublin
On each of my visits to Dublin I have checked in to The Merrion and it has quickly become my home away from home in Dublin. This inner city hotel is regarded as one of the most luxurious in the city, but what I love most about this hotel is how it has held on to its heritage. The Merrion feels like it is stuck in a time warp having paid tribute to its history by keeping the original elegance of the building both inside and out. You can read my full review of The Merrion here.
Dublin Castle
Finally a visit to Dublin Castle will round-out your first visit to Dublin. Located off Dame Street, Dublin Castle is less a castle today as it is a government institution. The castle is free to roam around though if you would like to take a peak inside, there are set times for guided tours of the interior buildings.