If you haven't heard of Hoi An, you're not the only one. This is one of Southeast Asia's best kept sort-of-secrets. Those who have had the pleasure of visiting are bound to brag about this little gem, with its' exceptionally well-preserved Old Town and streets lined with colourful lanterns. If you find yourself on a tiki tour of S. E. Asia, you're gonna want to put this little gem on your trip itinerary. With that said, here's your guide to Hoi An, Vietnam…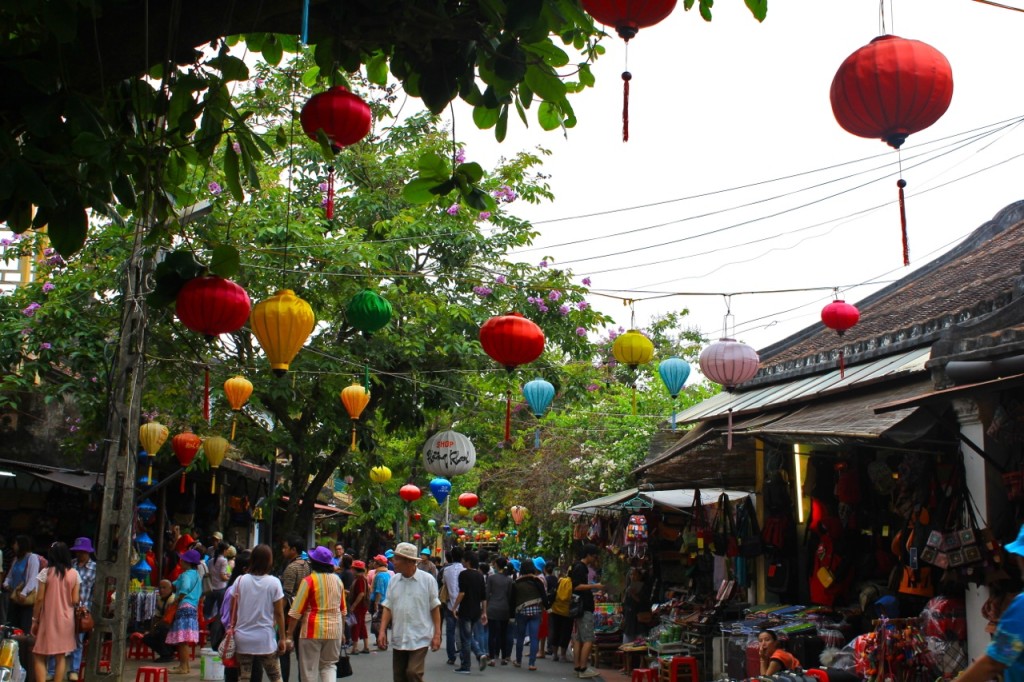 Overview: Why Hoi An?
Hoi An is located on the central coast of Vietnam, meaning a visit here is likely to be a little out of your way, no matter which direction you're coming from. If you're eager to see more of Vietnam beyond the capital, Hanoi, or busy Ho Chi Minh City, then a trip to the quaint and charming city of Hoi An is the right choice for you.
Many leisure travellers also choose Hoi An for its' many beach resorts, just a short drive from the city centre itself. The coastline of Vietnam has only become a hotspot in recent years so you can expect much more development, as it is occurring at a rapid pace.
Getting Here & Around
Getting here is reasonably seamless once you're in Vietnam, though there are a few rare flights available from nearby Bangkok, Singapore, and Siem Reap. If you're flying in from Hanoi or Ho Chi Minh you can score a deal with VietJet (budget airline) or opt for Vietnam Airlines, should you prefer.
The nearest airport is Da Nang – just North of Hoi An, around a $22 USD cab ride away on the meter.
Another option is to travel via land – a popular choice among budget travellers coming by train or bus.
Getting around is easy as the city is compact and best explored on-foot. Alternatively, bike rentals are available and a cheap option should you wish to explore further beyond the Old Town itself.
Taxis can only be found in Le Loi Street or on the other side of the river and are reasonably priced.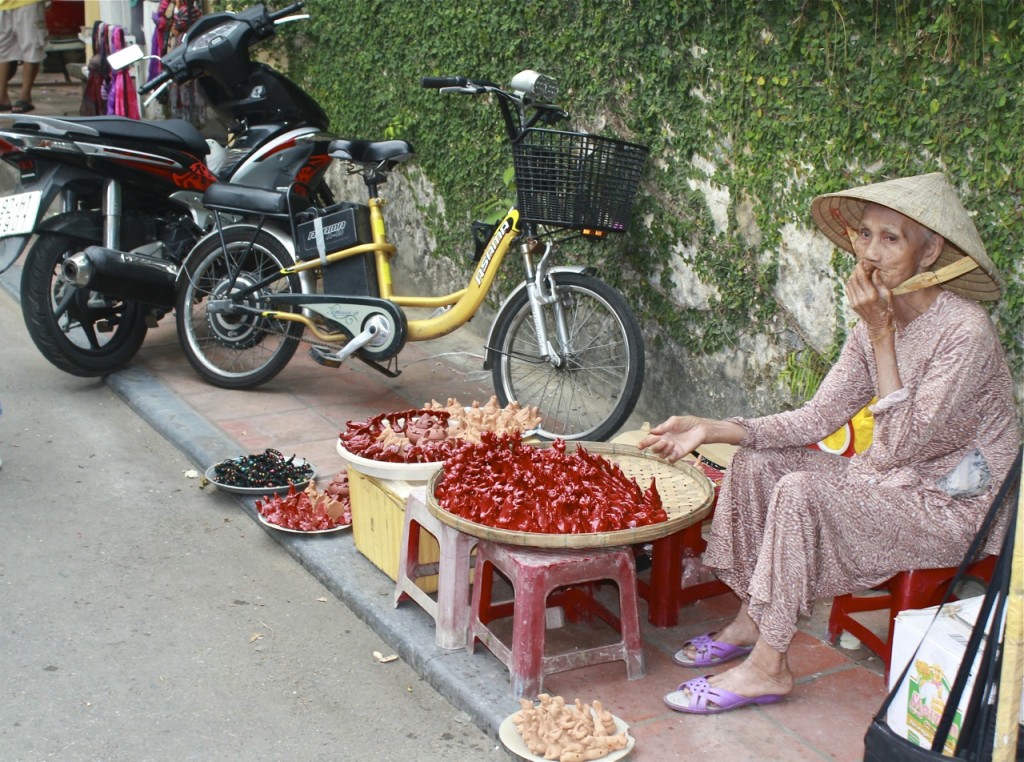 Where to Go & What to Do
Hoi An Ancient Town
The centre of Hoi An is known to locals as the "Ancient Town" and offers an insightful look into the coastal village's historical past. Be sure to allow yourself a full day to wander the streets of the ancient town, meandering in an out of alleyways and cafe hopping as the day passes you by. There are some great local designer boutiques to be discovered among the many suit tailors, so be sure to go off in search of hidden gems. Or perhaps you fancy making your own? If so, check out the cloth market at 01 Tran Phu Street (opens 6:00-22:00 daily).
Japanese Covered Bridge
This iconic Hoi An landmark is certainly worth a visit to see what all the fuss is about, if only for a short walk over and moment to admire from afar. There is no fee to cross the bridge, but there is a small fee to visit the small temple inside (which can actually be seen from the bridge without paying the fee).
Suit Tailors
Hoi An is a mecca for suit tailors, all ready to sell you one or twelve perfectly tailored garments that you might never need. See here for a full guide to help you make the right decision to find the best suit tailors in Hoi An.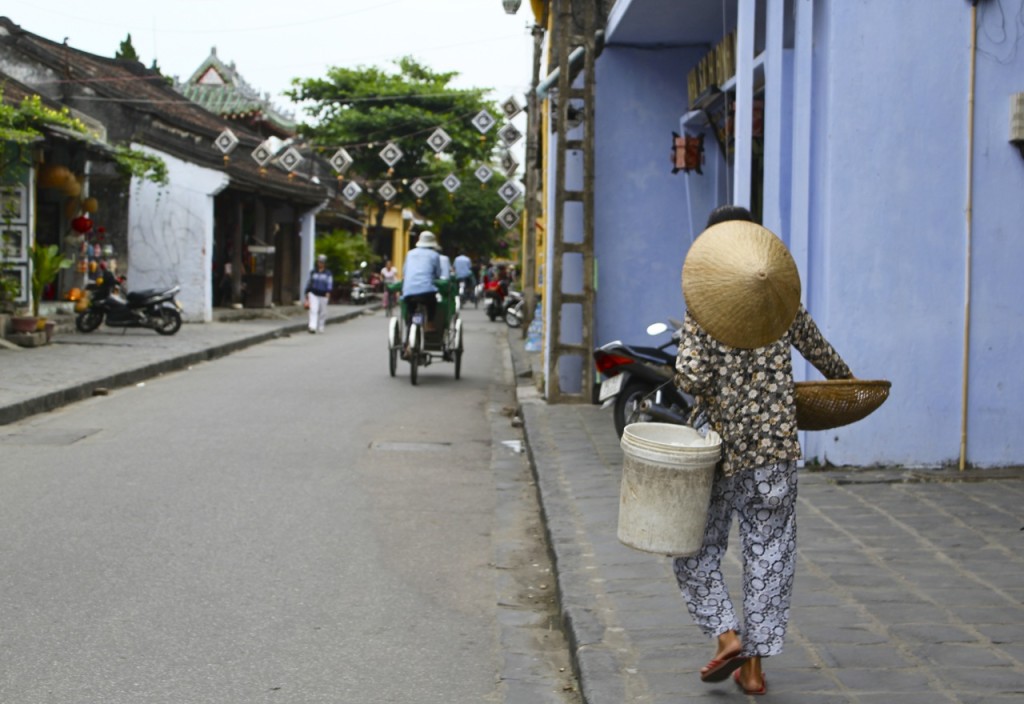 Jack Tran's Eco Tours
If you're looking for authenticity, experiences that will stay with you for a lifetime, and divulging into Vietnamese culture, then look no further than an Eco Tour. These tours give you insight into local life and culture, such as riding buffalo, fishing and cooking your own lunch, or riding in a Vietnamese bamboo basket boat. See the website to view more Hoi An Eco Tours available.
A Bike or Motorcycle Tour
If you want to experience the town of Hoi An and beyond a different way, why not consider a two-wheel day tour around the area? There are a number of different tours available, ranging from half – whole day. For cycling in the countryside, check out Heaven & Earth Tours. For motorcycle tours, Mr Son Tours are quite popular.
Vietnamese Cooking Classes
Another popular day activity is to join a cooking class for the day to learn the tastes and techniques of Vietnamese cooking. One of the most popular cooking classes in Hoi An is the Thuan Tinh Island cooking class, though there are a number of other operators offering similar day classes.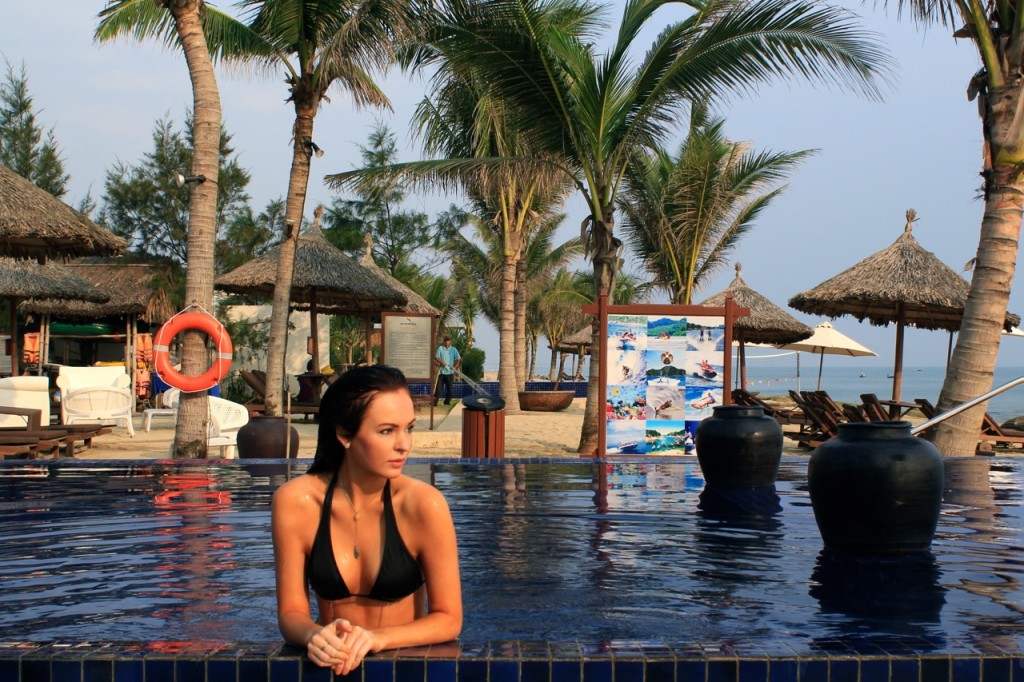 Where to Stay
There are oodles of accommodations on offer in and around Hoi An. But first you must choose whether you wish to stay on dry land in the Ancient Town, or by the beach a short 15 minute drive away. Nearby Da Nang also has some great accommodation offerings, particularly if you're looking for something a little more luxurious.
Sunrise Hoi An Resort
This is without a doubt the most popular resort in Hoi An – and there is little question as to why! Sunrise Resort offers guests modern accommodations on the beach, and an infinity pool that is hard to ever leave. The food is also great and fresh, and will leave you with little reason to leave the resort.
Palm Garden Beach Resort & Spa
Palm Garden is an older resort with a more traditional tropical vibe, but is equally enjoyable with an even better beach than the Sunrise Resort. If you have kids and are looking for a more traditional resort, this may be a better option for you.
The Nam Hai
Finally, the uber luxe accommodations known as "The Nam Hai" on offer just North of Hoi An in Da Nang will leave you in awe and likely coming back for more. This resort is like something out of a James Bond film, only better… it has a beach! Da Nang is a great area to couple with a stay in Hoi An, so why not consider visiting both!?