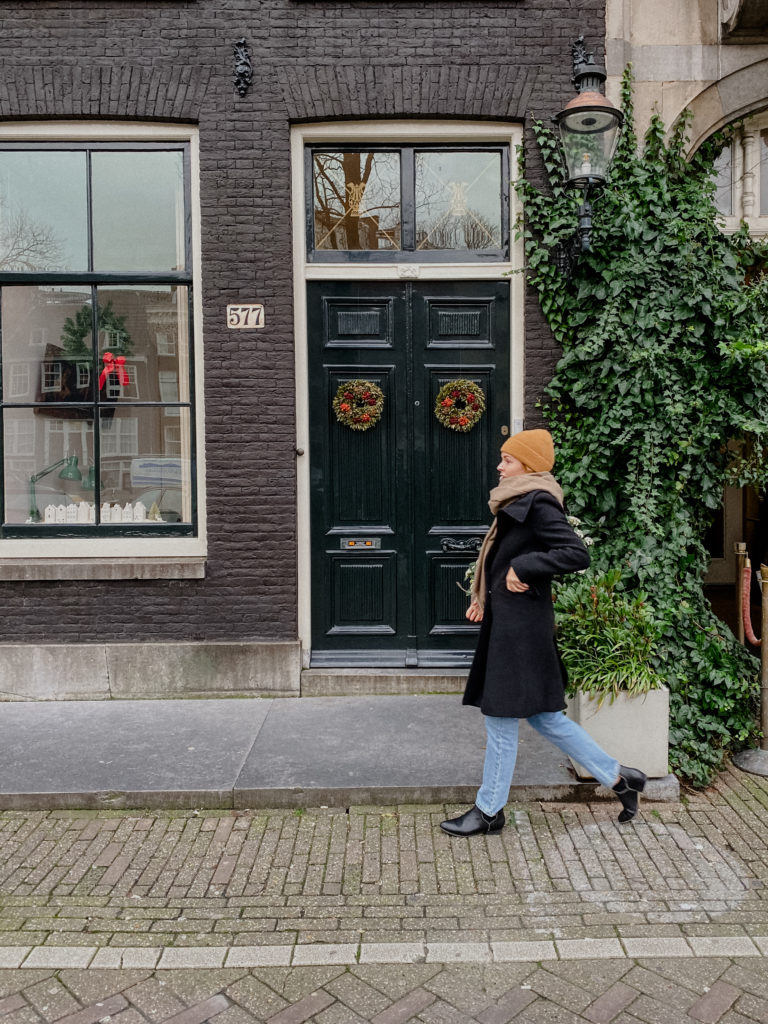 On this trip to Amsterdam, I was eager to explore the famous Nine Streets of Amsterdam a little further in-depth. But if you don't really know what these nine streets are or what purpose they serve, you've come to the right place! This is your complete guide to the Nine Streets of Amsterdam.
The Nine Streets of Amsterdam
Amsterdam's nine streets are at the heart of boutique shopping in Amsterdam. The streets are filled with local designers, one-off cafes, vintage thrift stores and small concept stores. If you've come to Amsterdam in search of a new wardrobe, this is where you'll find the best the city has to offer.
Thrift Shopping in Amsterdam's 9 Streets
We'll start with thrift stores which are having a complete revival of late (hoorah!) With many people now more eco-conscious than ever, shopping for vintage clothes is a trend worth following. Amsterdam has a lot to offer the vintage shopper and the most central of these is located in the 9 streets.
Episode Vintage
Episode Vintage is located at Berenstraat 1. This small corner store is so packed with vintage grabs that you'll find it difficult to maneuver through the store, but patience definitely pays off! There's much more on offer than just clothes – with bags, shoes, and hats in abundance.
Address: Berenstraat 1, 1016 GG Amsterdam, Netherlands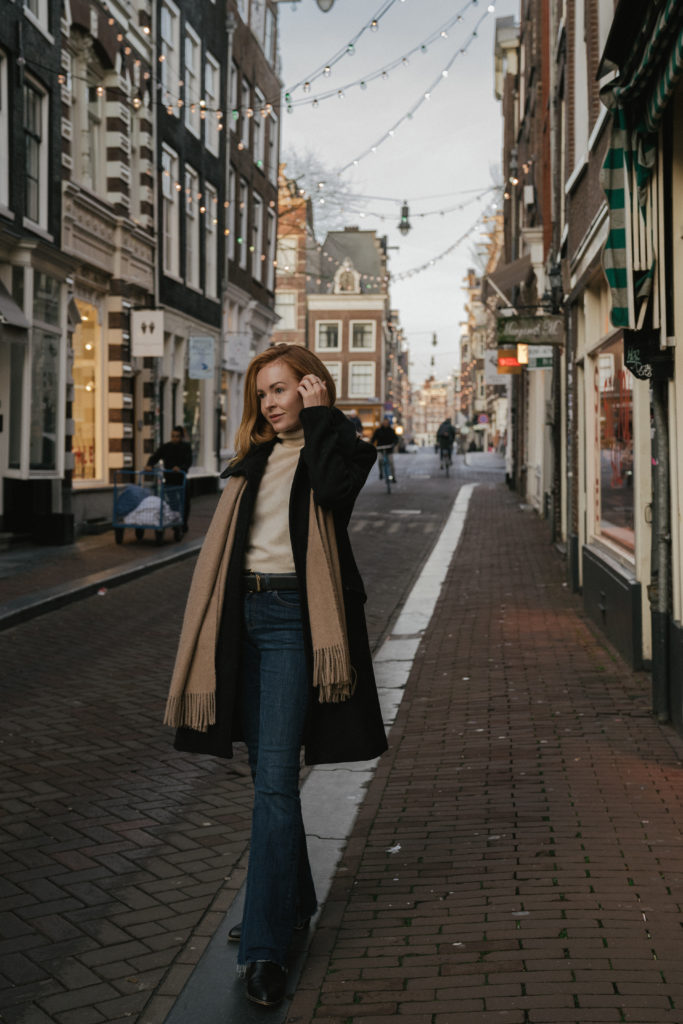 Local Designers in the 9 Streets
One thing is for sure when you visit Amsterdam: you can't leave empty handed. With so many talented local designers, it is impossible not to make a purchase or two (personally I filled an entire suitcase). These are some great local designers to seek out in the 9 streets:
We are Labels
A collection of local designers, We are Labels houses a wide range but remains carefully curated. Visit during January for some incredible sales!
Address: Herengracht 356, 1016 CG Amsterdam, Netherlands
Anecdote Boutique
This feminine space is the perfect dreamy escape where you'll find everything on-trend. I personally loved their selection of warm woolen knits.
Address: Wolvenstraat 15, 1016 EM Amsterdam, Netherlands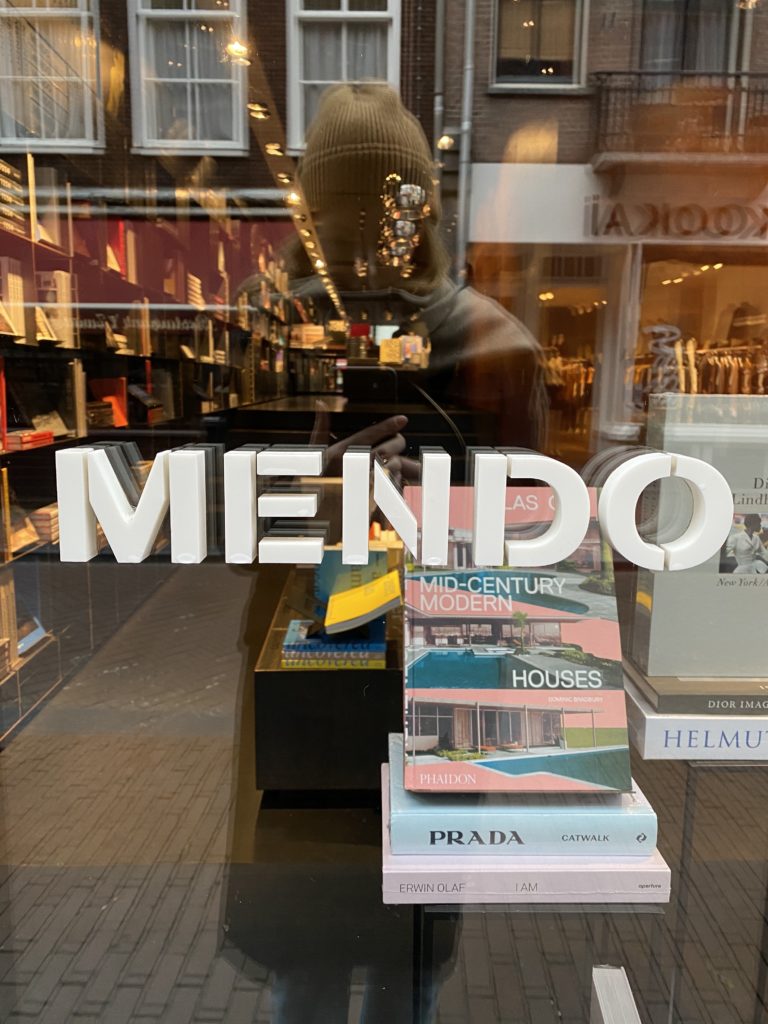 Books & Art in the 9 Streets
Mendo
Perhaps my favourite store in all of Amsterdam, Mendo is home to a huge range of coffee table books covering every category.
Address: Berenstraat 11, 1016 GG Amsterdam, Netherlands
Artshop De Salon
If you're looking to pump up your art collection or just fancy a visit to the gallery, artshop de salon was my favourite art find in the 9 streets.
Address: Wolvenstraat 13, 1016 EM Amsterdam, Netherlands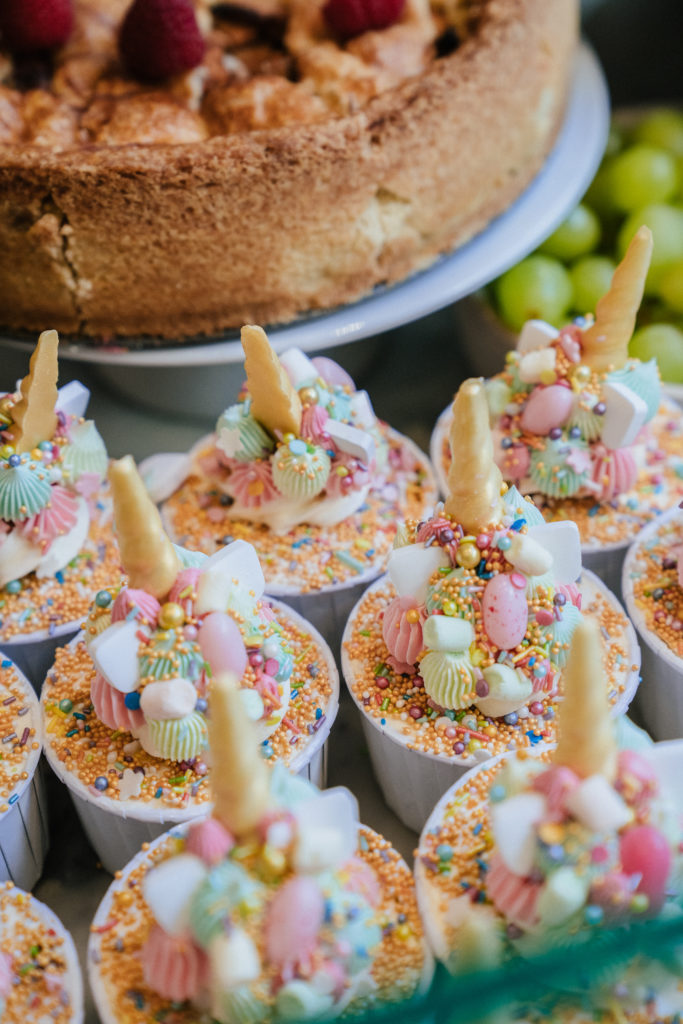 Cafes in the 9 Streets
Fancy a pit stop? We've got the best cafes and sweet treat stores for a pick-me-up!
Pluk
Hands down the cutest cafe in the 9 streets, Pluk is always full to the brim with customers (and for good reason). If you visit in the warmer months try to grab a table outdoors for ultimate people watching
Address: Reestraat 19, 1016 DM Amsterdam, Netherlands
Coffee Company
If you just fancy a coffee no frills, then stop by Coffee Company on Berestraat. This is one of those tiny shops that makes up in quality for what it lacks in size!
Address: Berenstraat 6, 1016 GH Amsterdam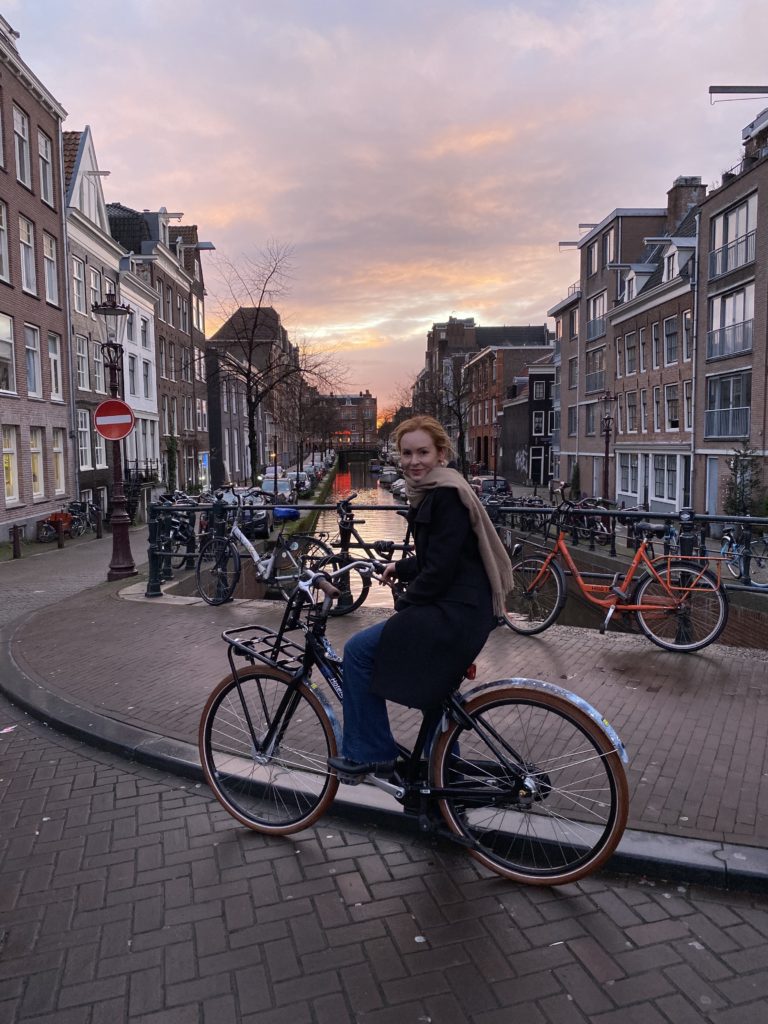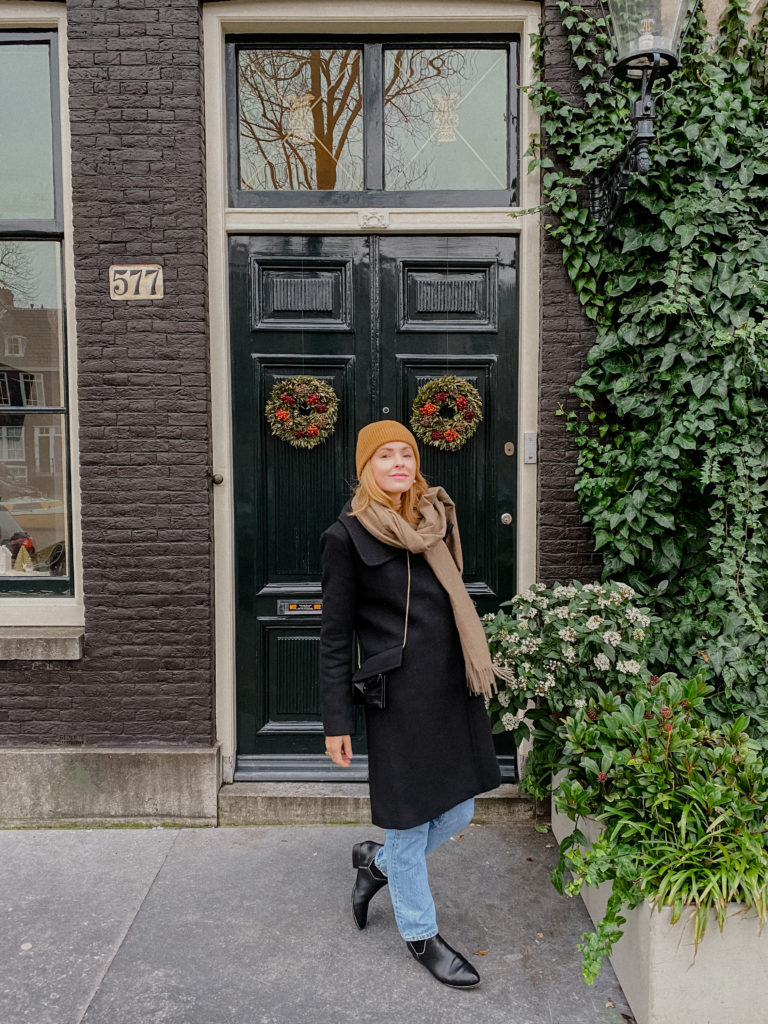 Getting around the 9 Streets
With your itinerary in tow, the best way to peruse the 9 streets is indeed, on foot (contrary to what the photo suggests!) However if you are visiting the 9 streets as part of a larger Amsterdam itinerary, I would highly suggest renting a bike to explore the city.
Many of the hotels in Amsterdam will have bikes available for rent or included in your room rate. We stayed at the Andaz Amsterdam and used the hotel bikes for our entire stay and honestly, I can't imagine our time in Amsterdam without them!
Plan your trip to Amsterdam: