Amsterdam in Winter
Although is low season, my favourite time of year to be in Amsterdam is during winter. There's something so cozy and inviting about this city in the winter months but best of all, there are hardly any crowds. Amsterdam has become so popular that during the summer time, it is difficult to get through the streets without huge lines to museums, crowds in the 9 streets and disgruntled locals (which I can understand).
So if you're looking for a guide to visiting Amsterdam in winter, here you are! This is my third time visiting Amsterdam in the colder months and I'm still just as besotted with the city as I was the first time I visited.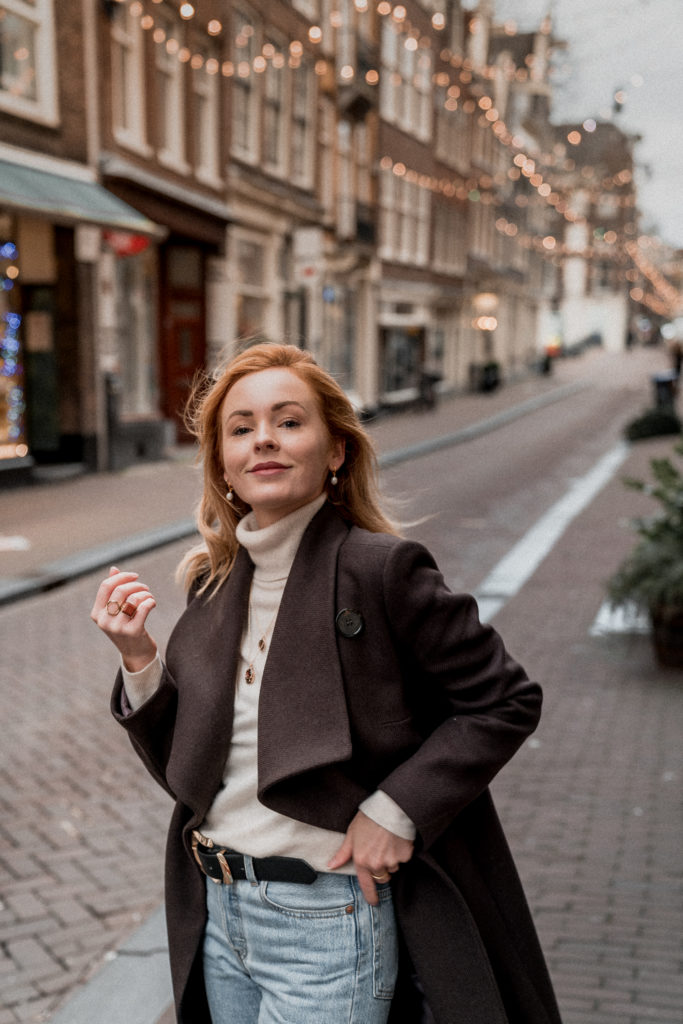 What to Pack for Amsterdam in Winter
If you're planning your trip and wondering what to pack, look no further. Because Amsterdam is so Northern, it does get quite cold in winter. Here's a snapshot of what I packed for a few days in Amsterdam this winter:
The first item you need to be armed with is a sweater or a thick knit. As soon as I landed I dropped in to some stores to purchase a few in white, beige and black. These didn't come off for my entire trip!
You'll also need a coat that is preferably long to shield your legs from the wind. On your feet I'd recommend boots, which will also act to keep your legs warm. My latest obsessions are these Steve Madden over-knees and the Common Project Combat Boots.
I'd also recommend packing a scarf, some good quality gloves and some sneakers if you plan to walk around the city.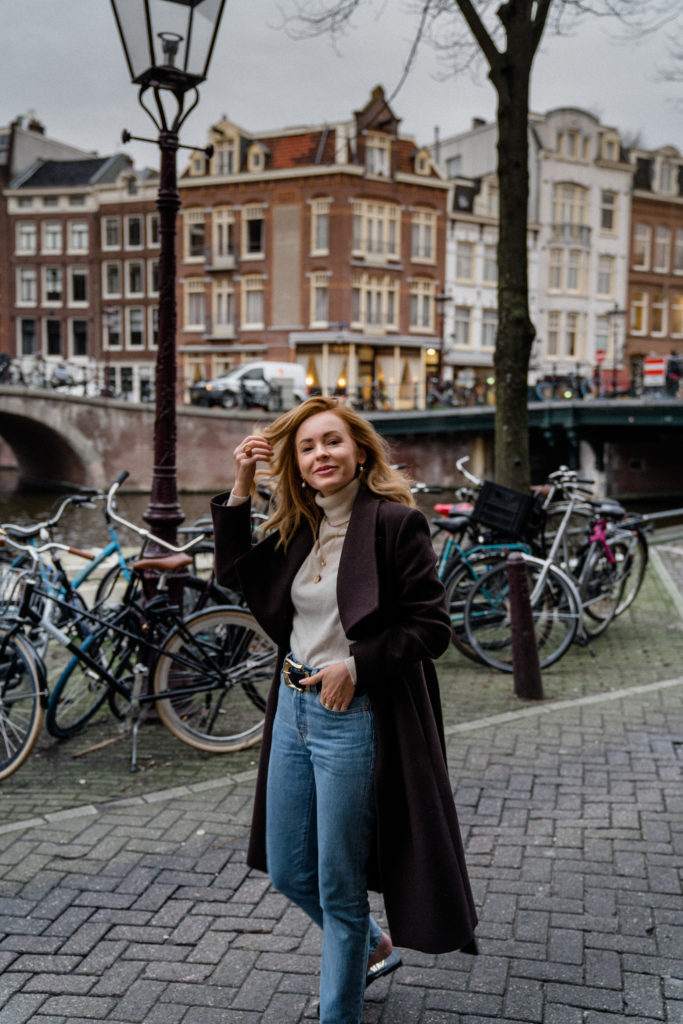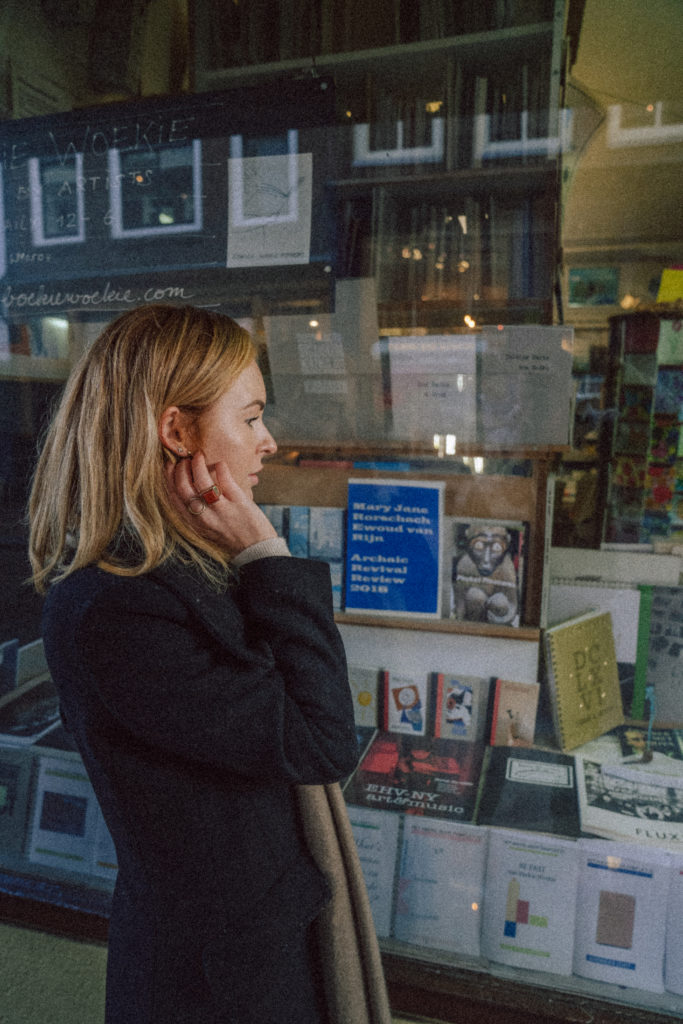 Winter Things to do in Amsterdam
If you're visiting Amsterdam in winter the trick is to work with what you've got. Make the most of the coziness and winter and embrace the best things to do when it is cold in Amsterdam.
Ice Skating at the Rijksmuseum
Start at the Rijksmuseum, Amsterdam's most famous museum both for its architecture and collection. Once you've warmed up inside (be sure you don't miss the library), head outside to enjoy the ice skating.
During winter the ice skating is open 10am-9pm.
Address: Museumplein 5, 1071 DJ Amsterdam, Netherlands
Shopping in the 9 Streets
Next make your way over to the 9 streets: Amsterdam's famous shopping area. It is here where you can spend hours popping in and out of small boutiques, quaint cafes and beautiful art galleries showing local artists.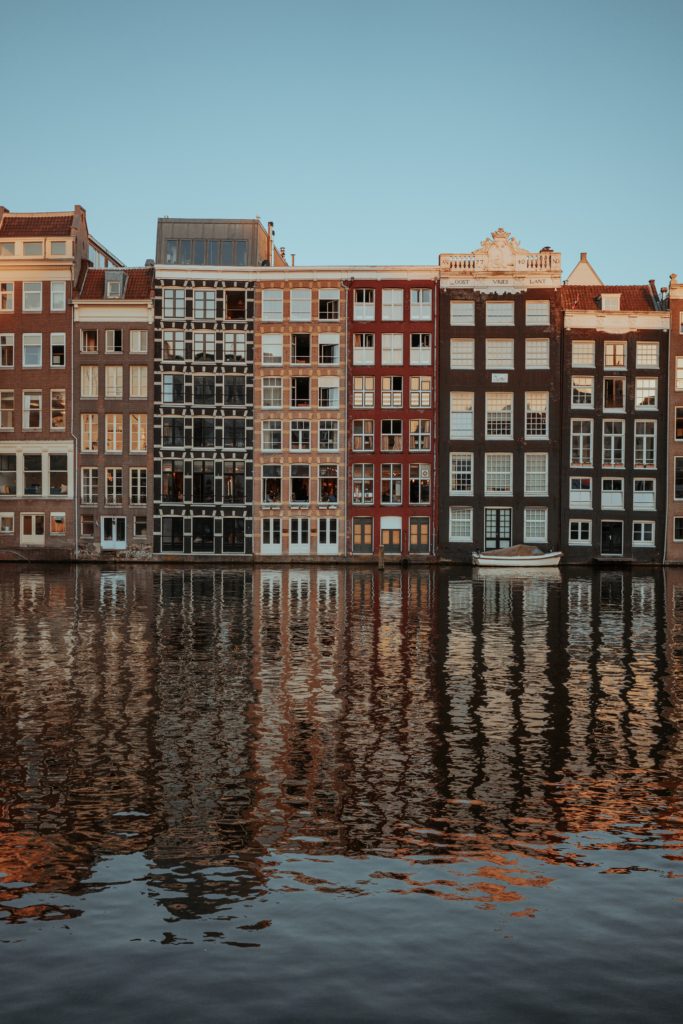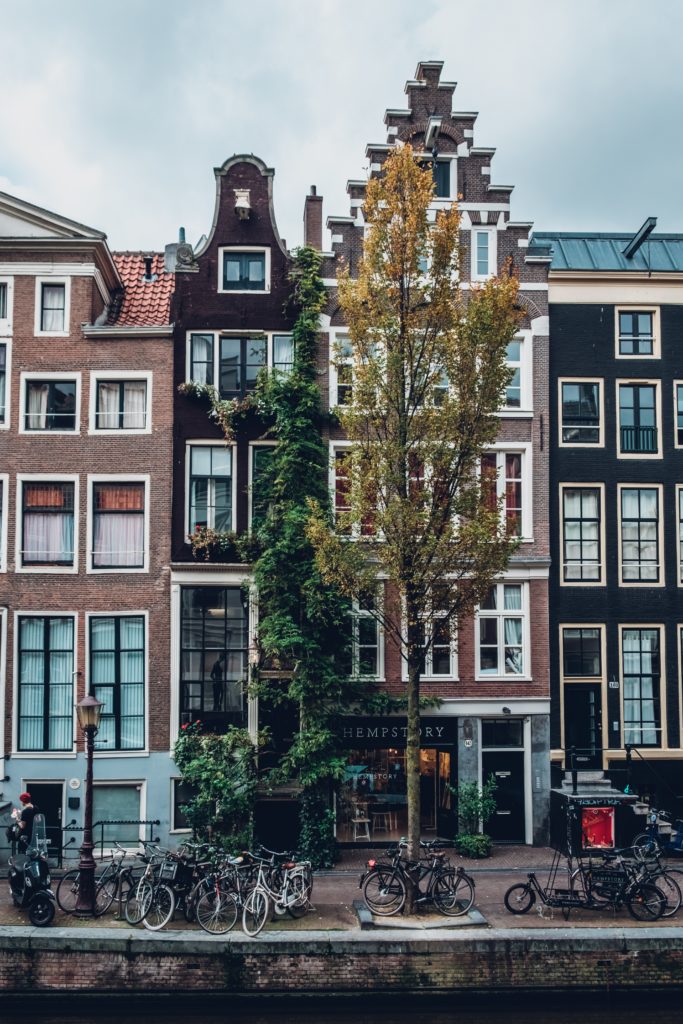 Walk the Canals
Although it is cold in Amsterdam in winter, walking is still the best way to get around. Especially in the mornings at sunrise (around 9am) and of the evenings at 5pm when locals are starting and finishing work, walking is the best option. This is because everyone cycles to work and school, so unless you're really confident on a bike I would save bike riding for the middle of the day.
Rent a Bike
Renting a bike is essential in Amsterdam, no matter what time of year you visit. It's the easiest and cheapest way to get around the city and you'll find lots of places to rent a bike from. Be sure to lock up your bike or it might not be there when you get back!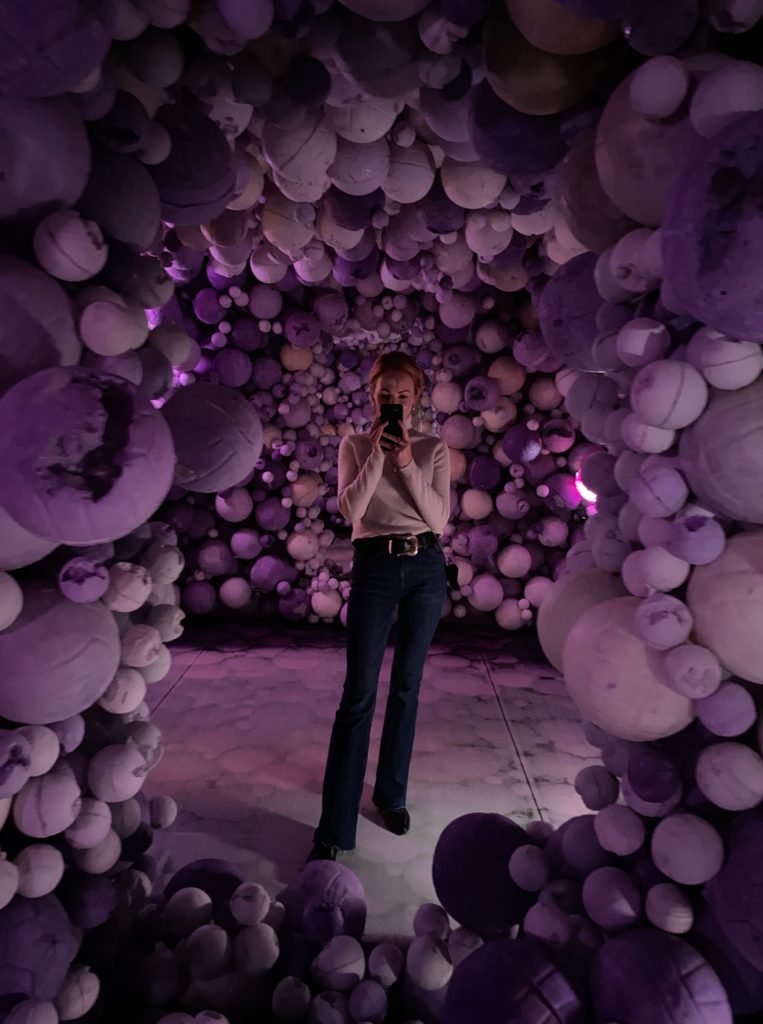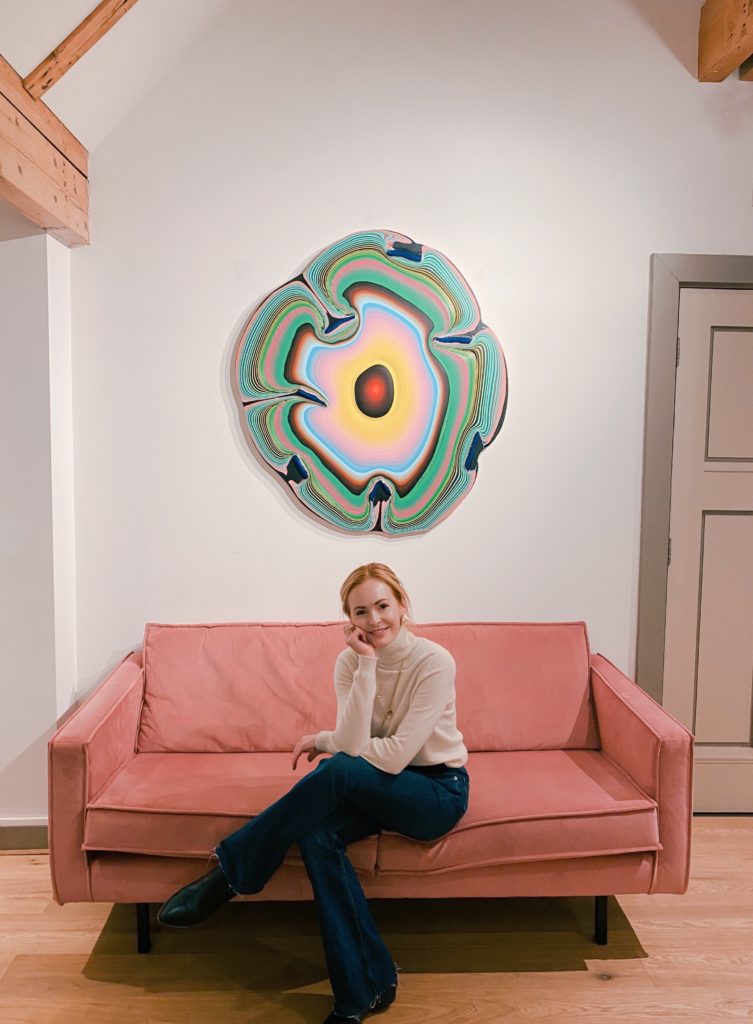 Visit the MOCA Museum
I loved the MOCA Museum so much that I thought it deserved its own dedicated mention. This museum is full of contemporary, modern and street art by really famous artists like Andy Warhol and Banksy. The displays are really interactive and for street art especially, I left with a newfound appreciation.
Open 7 days, 9:00-19:00, 'til 20:00 Fridays and Saturdays
Address: Honthorststraat 20, 1071 DE Amsterdam, Netherlands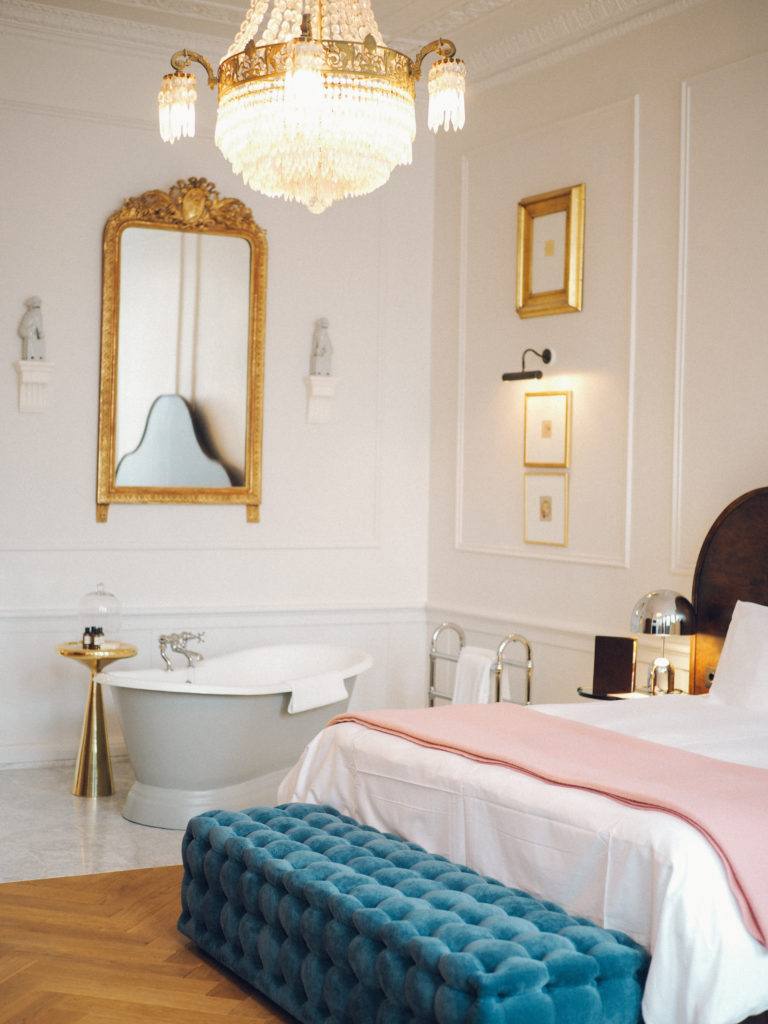 Where to Stay for Winter in Amsterdam
Pulitzer Amsterdam
My first recommendation would be the Pulitzer Hotel as it is located on the fringe of the 9 streets and therefore in one of the prettiest parts of town. The hotel itself is housed in old traditional canal houses, so it is a maze to wander around and feels very local.
Book through Pulitzer Amsterdam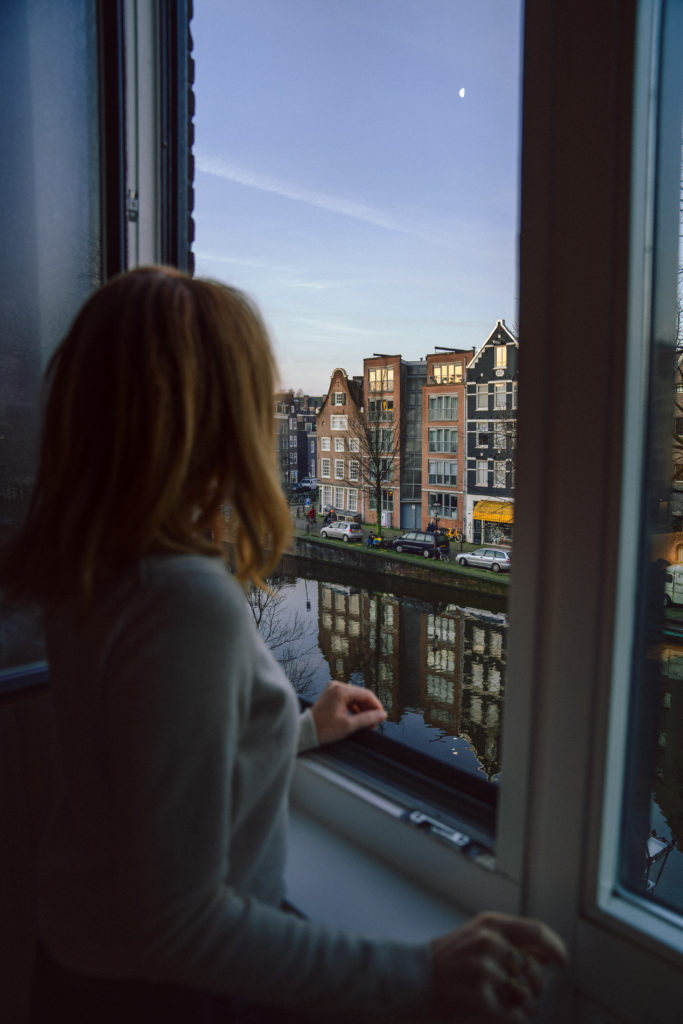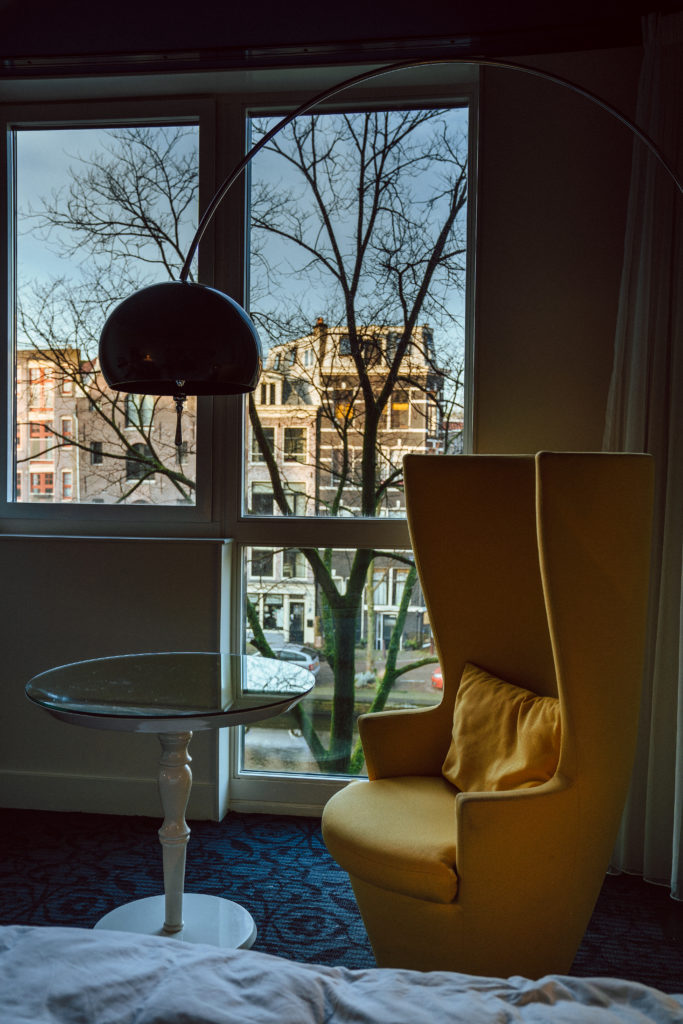 The Andaz Amsterdam
My second recommendation is located within the 9 streets and is very similar to the Pulitzer Hotel but less pricey. If you can afford the upgrade, be sure to opt for a canal facing room as the views are priceless!
Book through Andaz Amsterdam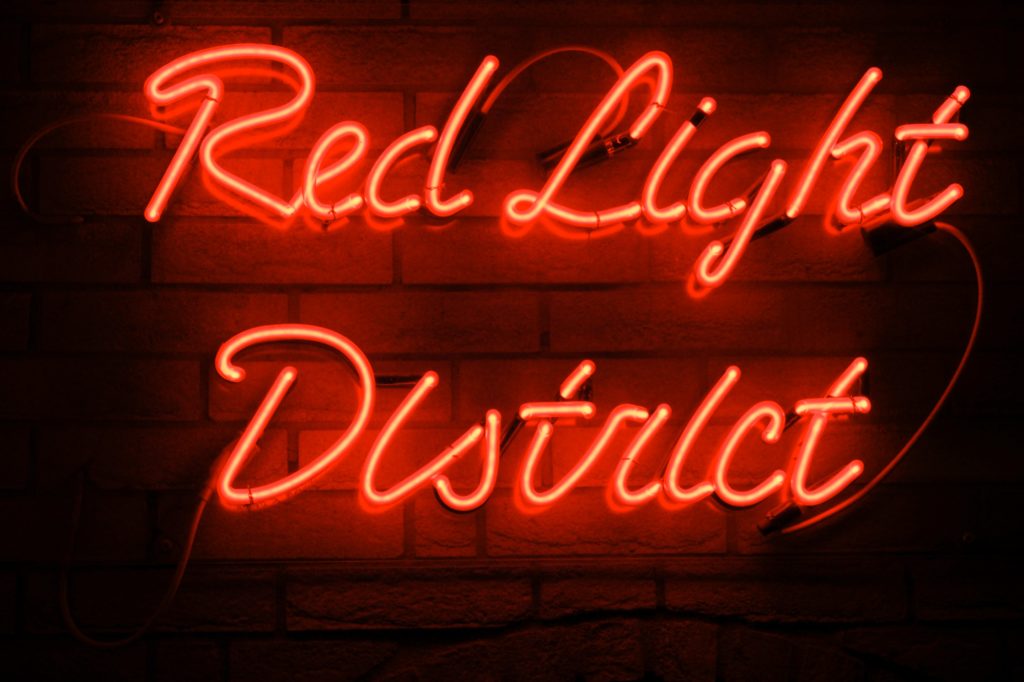 Classic Tourist things to Do
The best part about visiting Amsterdam in winter is to do as the locals do: stay cozy but still go outdoors. If you're visiting Amsterdam for the first time however, you may wish to try a few of the hot spots as follows.
The Red Light District
It was only on my third visit to Amsterdam that I went to the Red Light District because on previous visits I had been traveling solo. Although it isn't really my cup of tea, it is cool to see and I found the experience quite liberating. It is a lot classier and less grungy than I thought it would be.
Van Gogh Museum
I visited the Van Gogh Museum on my first visit to Amsterdam and loved seeing the collection in the flesh. I'd highly recommend a visit for art lovers (or people who would like to be).
Open 7 days, 09:00-17:00
Address: Museumplein 6, 1071 DJ Amsterdam, Netherlands
Anne Frank House
A final mention would be to visit the Anne Frank House. Although you will have to spend hours in line, this is an absolute must do in Amsterdam. It is one of the most surreal and touching experiences for a museum and will give you a really strong appreciation for the hardships endured by Jewish families during the reign of Nazi Germany.
Open 7 days, 09:00 – 19:00, 'till 22:00 on Saturdays
Address: Westermarkt 20, 1016 GV Amsterdam, Netherlands