So you've booked a once in a lifetime soul-searching trip to the beautiful, ethereal lands of Northern Africa. Or perhaps you've considered it and talked yourself in and out of it for some time now, uncertain whether you can take that last leap of faith to explore Marrakech solo. Well, we're here to convince you that a visit to Marrakech solo is one of the best trips you will have in your lifetime. Here's everything you need to know.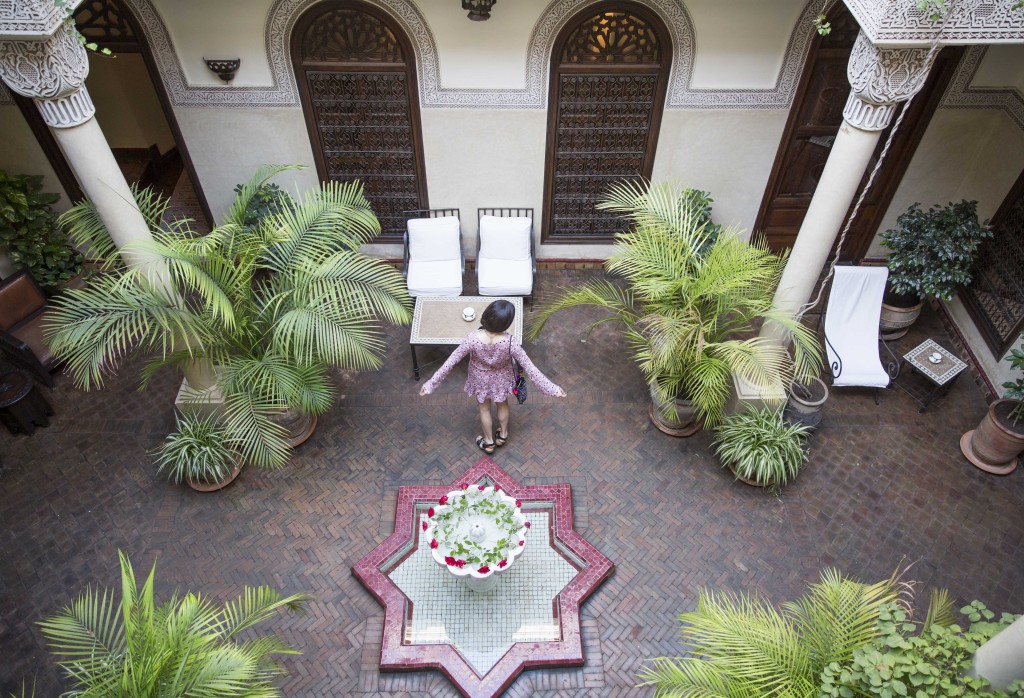 Solo in Marrakech
You've landed. Now what? Time to make your way into the city of sensory overload: Marrakech. The drive from the airport to the city is a mere 12 minutes by taxi, so if you feel safest with your own transport this is relatively affordable and easy to do. If you feel better booking a private car transfer this will be more expensive, though you will have the added comfort of a car waiting for you outside of arrivals.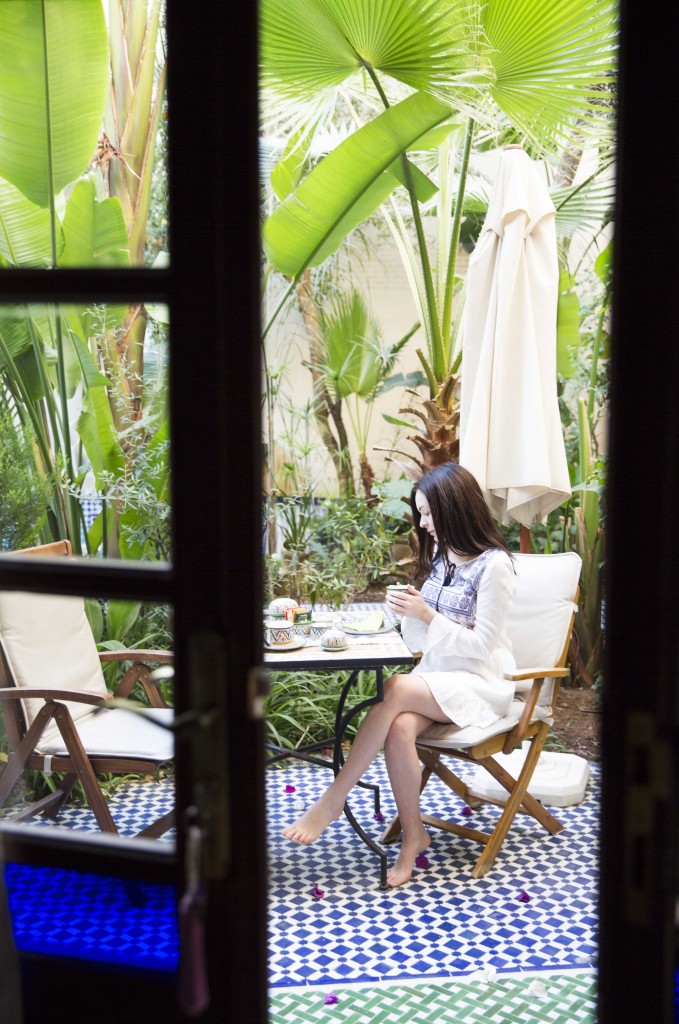 Where to Stay in Marrakech for Solo Travellers
Now that you've got an idea of how to get into the city, let's talk about where to stay. There are endless beautiful riads in the medina that will not only give you a local experience, but are also incredibly beautiful (sometimes, they're the highlight of my visit!) Here are some great choices for solo travellers staying in Marrakech and best of all, they're budget friendly!
Riad Katia
€40 and up
Riad Katia is one of the best located riads for solo travellers, situated just a couple of minutes from Jamal-El-Fnaa on foot.
Riad Laly
€45 and up
This is the classic budget riad for solo travellers who are looking for an inexpensive riad that feels local, safe, and is in the heart of the medina.
Riad Mur Akush
€80 and up
On the luxurious end of the budget scale you have this beautiful riad which exists inside a renovated old home. The riad feels incredibly homely and each room has its own unique vibe.
Riad Rodamon
€18 (shared), €70 private
In more of the hostel-meets-hotel space is Riad Rodamon. This is the perfect choice for more sociable travellers who would like to meet people and mingle while in Marrakech.
Solo activities in Marrakech
I've been to Marrakech a handful of times and the plethora of activities on offer are endless. Each time I visit the city I find a new corner to discover, brand new coffee shops, and of course I never tire of exploring the souks. These are some of my favourite places to visit when visiting Marrakech solo.
Dar el Basha
This museum is a must visit whilst in Marrakech and I'm almost embarrassed to say it took my three visits to Marrakech before I discovered it! Located within the medina, Dar el Basha is also home to one of the finest coffee shops in all of Marrakech – the kind of place you could spend hours people watching. Be sure to arrive early in the day, it books out.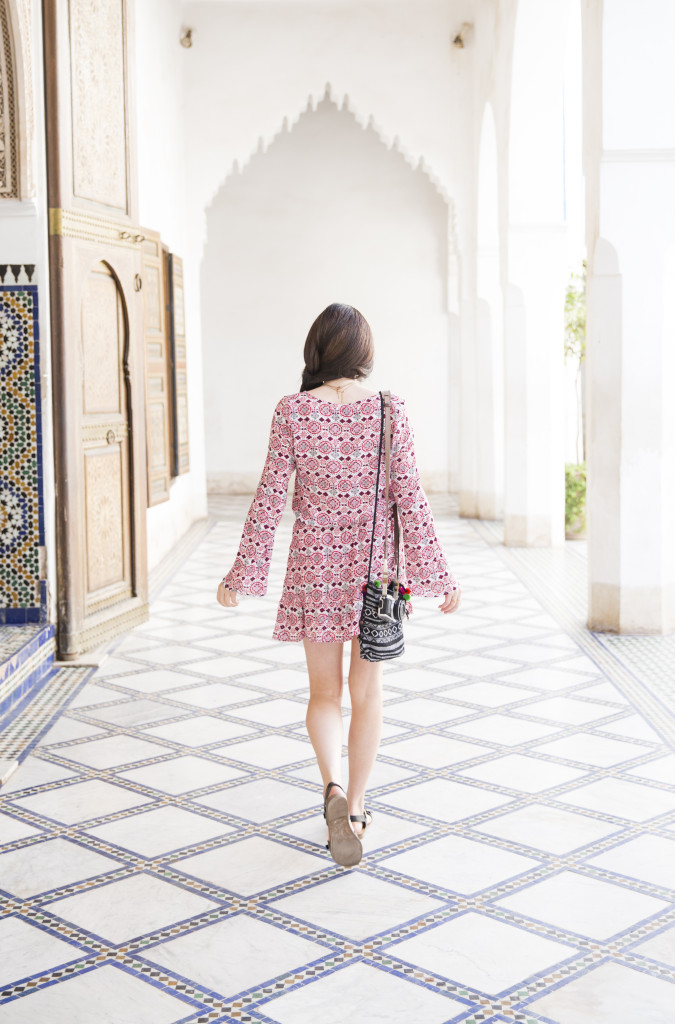 Bahia Palace
Built in the 19th-century, the Bahia Palace is a must visit for first timers in Marrakech. The palace was built to be the greatest palace of its time and if translated, means "brilliance". This is a great way to see Moroccan architecture up close.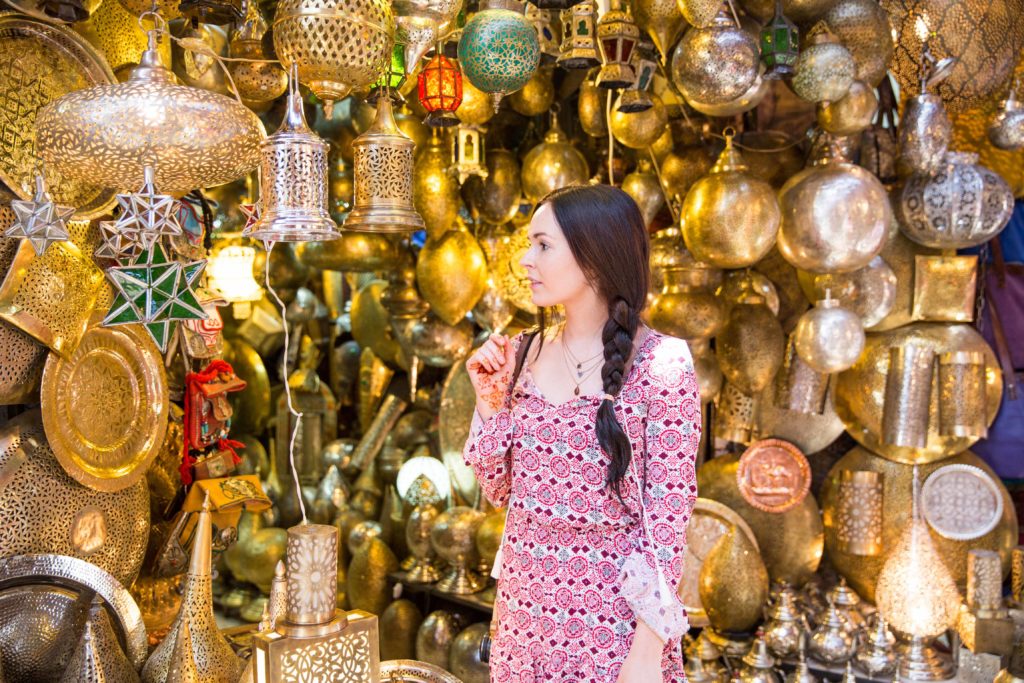 The Souks
The souks in Marrakech might seem overwhelming for the first few minutes, but I promise you they're a delight to visit. The first time I visited Morocco around six years ago I was completely overwhelmed. Nowadays the laws are stricter on harassing foreigners, so you won't be plagued by those few horror stories you have heard. The best way to deter a shopkeeper from trying to sell you something is a polite "no" and carry on (unless of course you want to buy!) If you are looking to make a purchase, the general rule of thumb is that you should pay half of the price you are originally offered. The easiest way to arrive there is to offer a third and work your way up to half.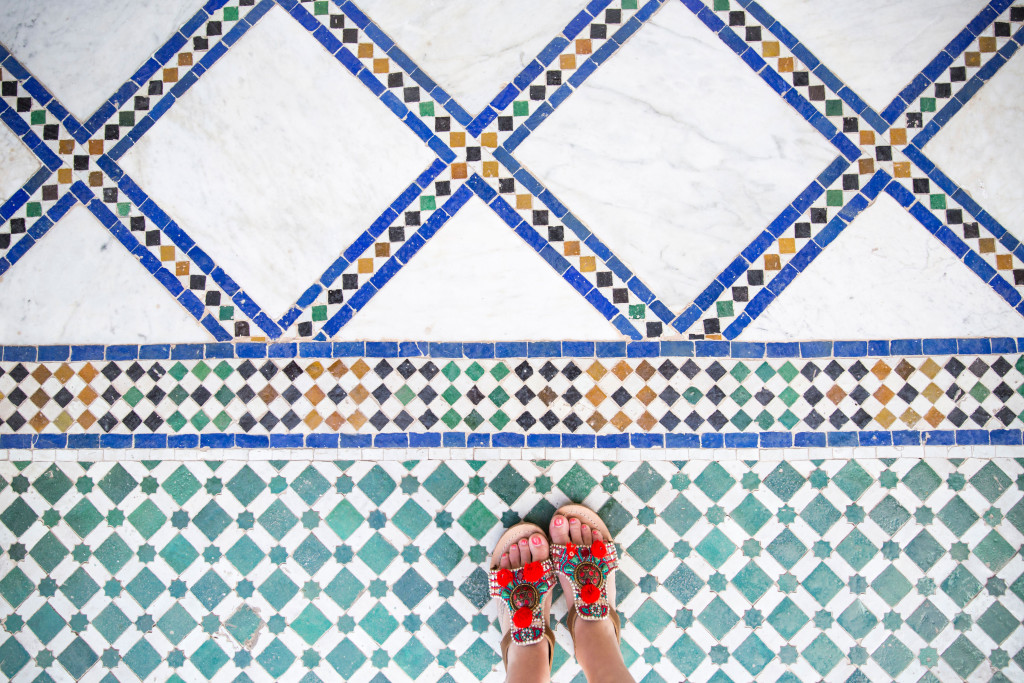 Jardin Majorelle
This is for certain one of the most magical areas in Marrakech. Jardin Majorelle is a two and a half acre garden of tranquility – so tranquil in fact, that you'l forget you're in Marrakech! The garden is owned by Yves Saint Laurent, which has prompted the adjacent museum (also worth a visit).
---
Solo travel must haves
---