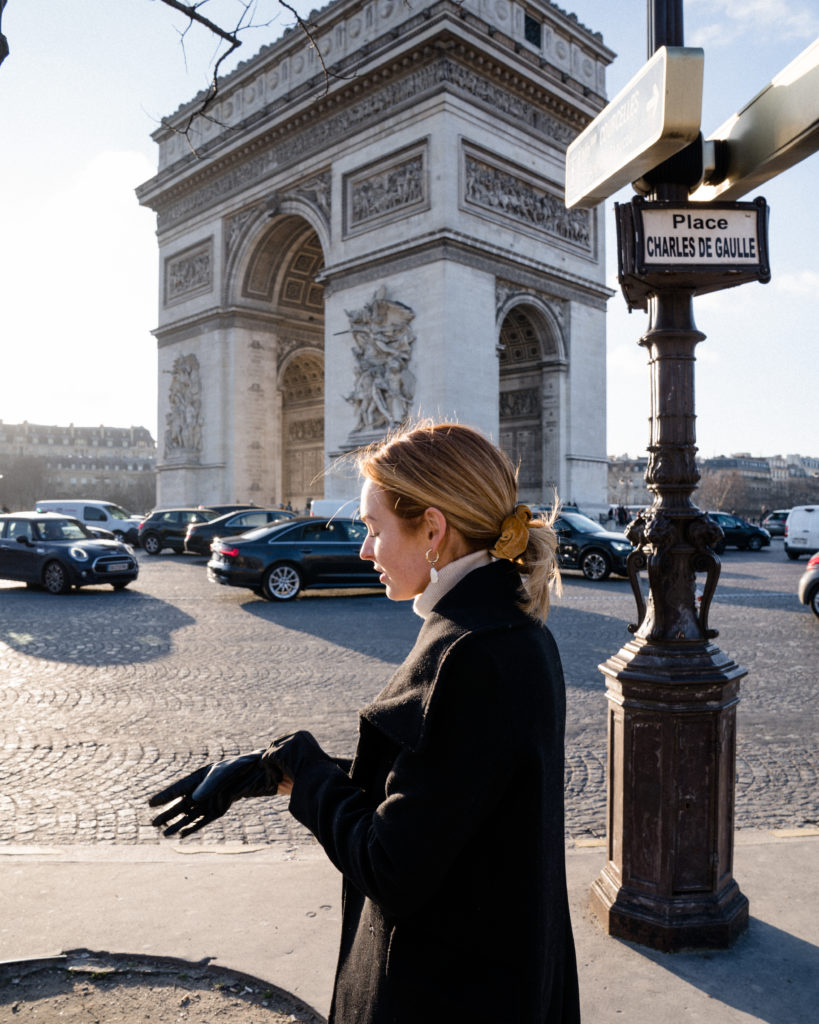 Paris in Winter
There's never a bad time to visit Paris but if you ask me, there is no better time than Paris in winter. For the past 8 years, I have been traveling to Paris each year, completely besotted with the city of light. Each year I try to learn a new skill, mostly centered around food with the likes of macarons classes and breakfast pastries being skills I am proud to say I have mastered.
If you too would like to make the most of your visit to Paris in winter, this guide has all the information you could ever need. From where to stay, play, cafes you cannot miss and so much more: this is your complete guide to Paris in Winter.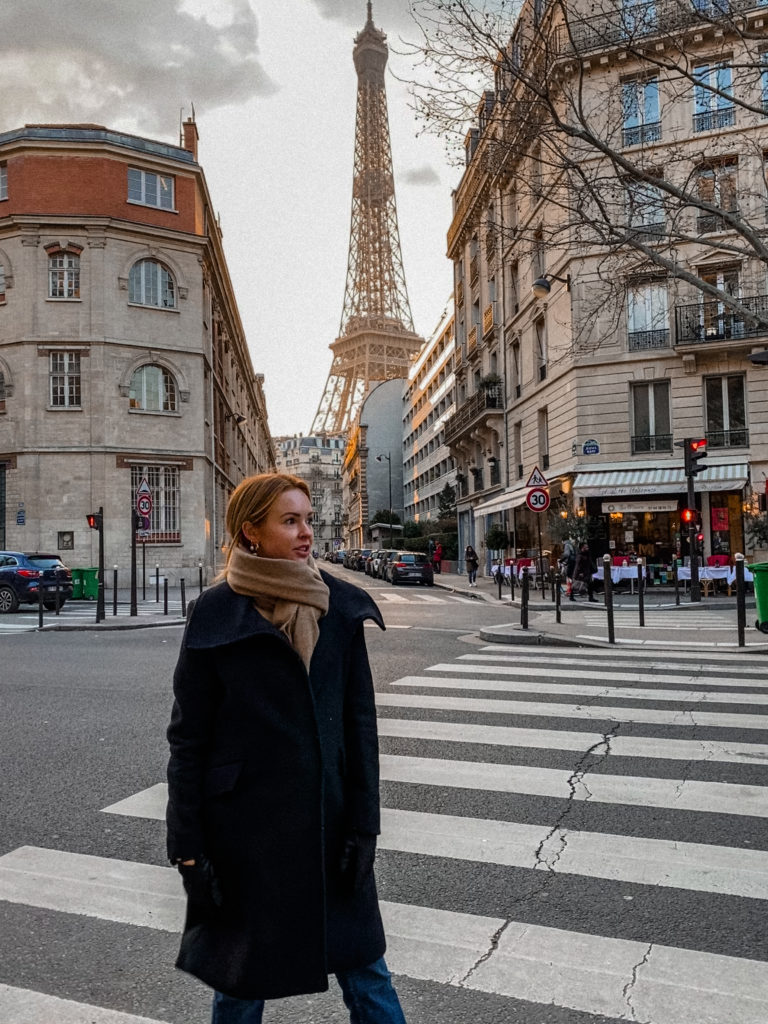 Christmas Magic in Paris
What makes Paris so special in winter, I hear you ask? Well, it all starts with Christmas. This is undeniably the most magical time to be anywhere in Europe, but especially the cities of Paris, London, and virtually any city or town in Germany (Christmas markets, duh!)
But the beauty of Paris in Winter is that it doesn't stop on the 26th of December. Christmas markets will begin late November so the entire month of December you can expect to find the Christmas spirit. After Christmas, the magic lingers a little, with ice skating rinks, hot chocolates, and the famed January specials.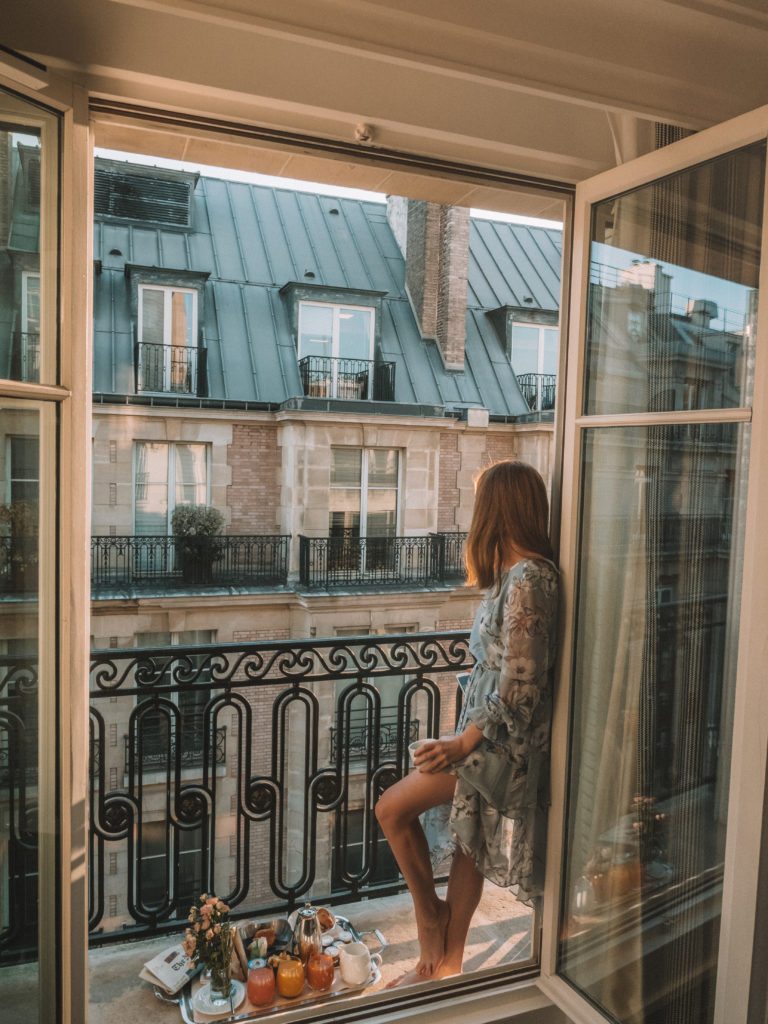 Where to Stay in Paris in Winter
My all-time favorite arrondissement to stay and spend time is Le Marais. There's something so endlessly charming about this part of town and it starts with the number of small boutiques that give it a real local feel. Some of my favorite hotels are here too and best of all, they're affordable by Paris standards.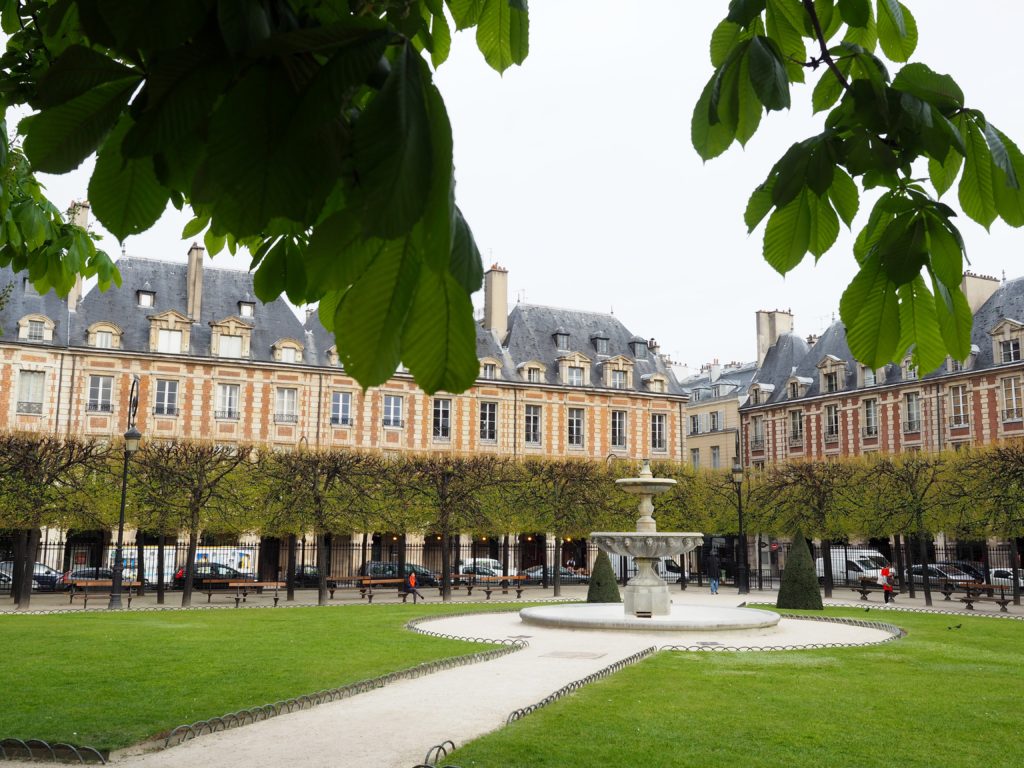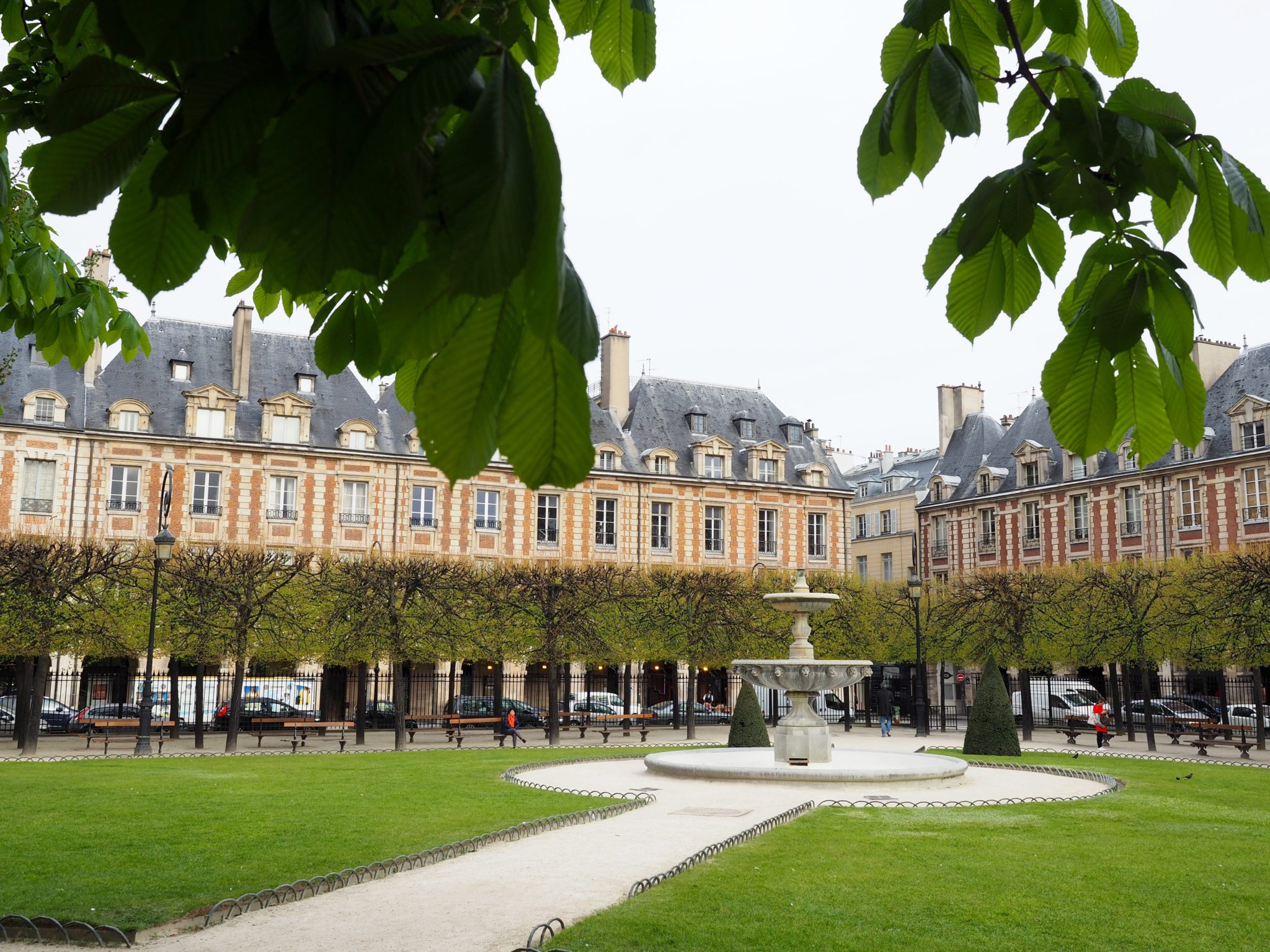 Hotel Les Tournelles
I found this little gem when I was looking for a nice but affordable hotel in Le Marais. This was the best option on the table and I loved it so much that I have since been back twice.
Francep, 30 Rue de Turenne, 75003 Paris, France
Le Pavillon de la Reine
If you have the budget for a little luxury, you can't beat Le Pavillon de la Reine, located right opposite the Place des Vosges. I stayed at this hotel on a work visit and completely fell in love with the homeliness. It is more expensive and sits within the 5 star category, so perfect for a special occasion!
Book with the hotel
28 Place des Vosges, 75003 Paris, France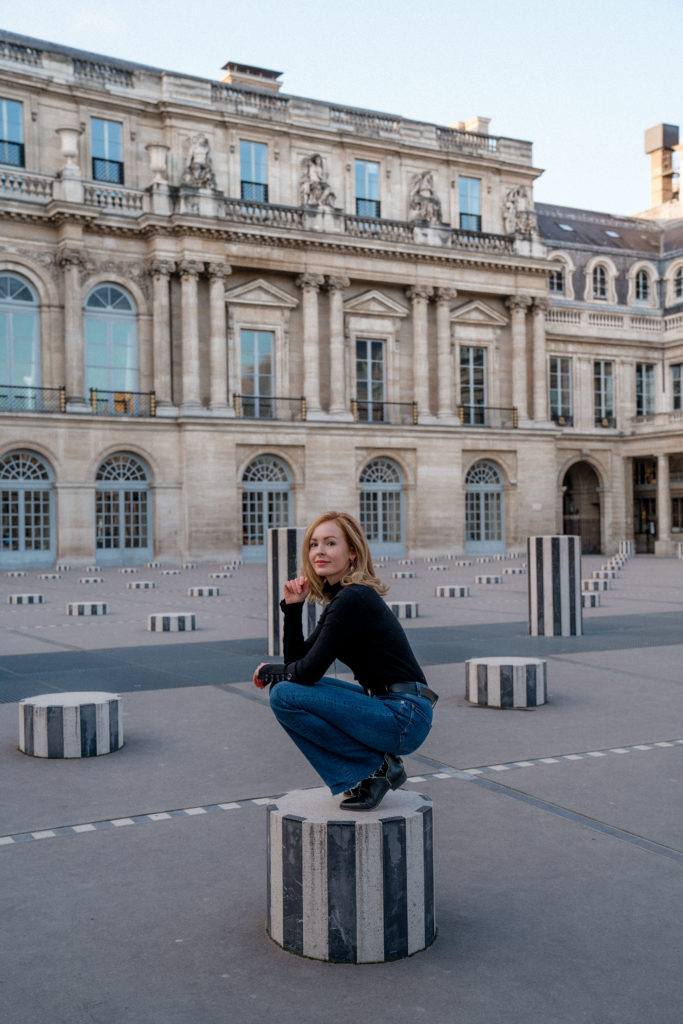 Attractions to Visit in Paris in Winter
Now that you're settled into your hotel, exploring Paris in winter is what it's all about. Don't be discouraged by the sudden drop in temperature, there are many different ways to get around the city. The easiest way to travel around Paris is by metro. If you plan on doing a lot of exploring in one day, purchase a day pass. If you're just heading to one destination and back, single tickets are the best way to go.
If you have purchased data for your trip to Paris then another great way to get around the city is by electric scooter. The scooter craze has totally taken over the city of Paris and truly it is one of the best ways to get around! A ride will cost you anywhere between 2-10 euros for a 10-40 minute ride. Simply download an app (Lime was my weapon of choice) and off you go!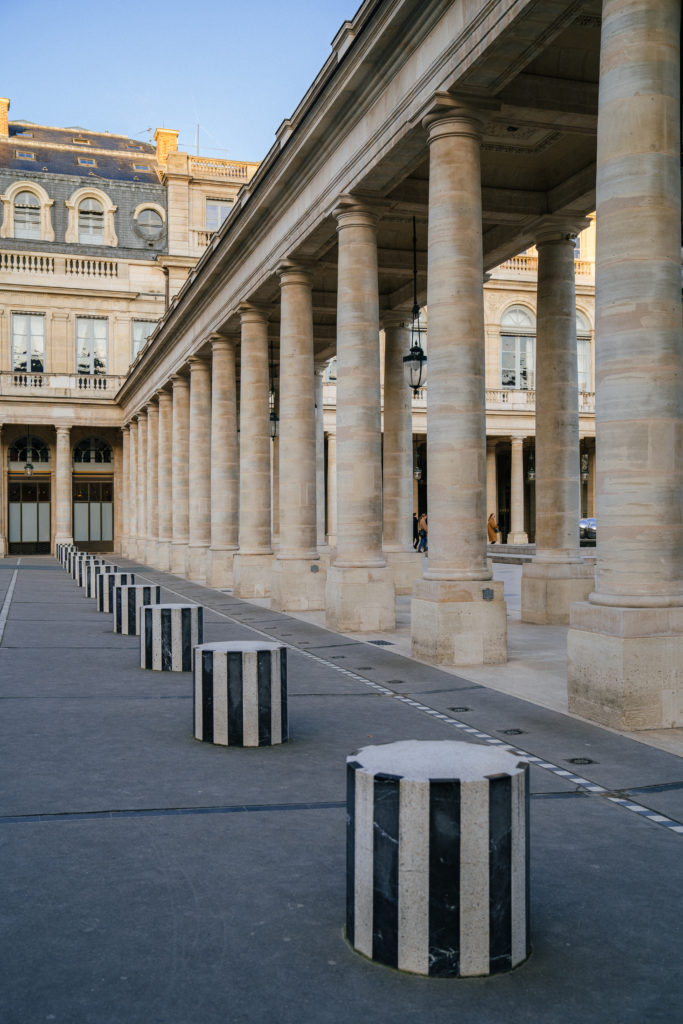 Palais Royal
The first pit stop is outdoors but is entirely worthwhile in the winter. The Palais Royal is perhaps my single most favorite photo location in Paris. The installation of black and white columns is just the beginning – what until you see the morning light hit! It is best to get here right at sunrise which in winter is around 9:00 am.
8 Rue de Montpensier, 75001 Paris, France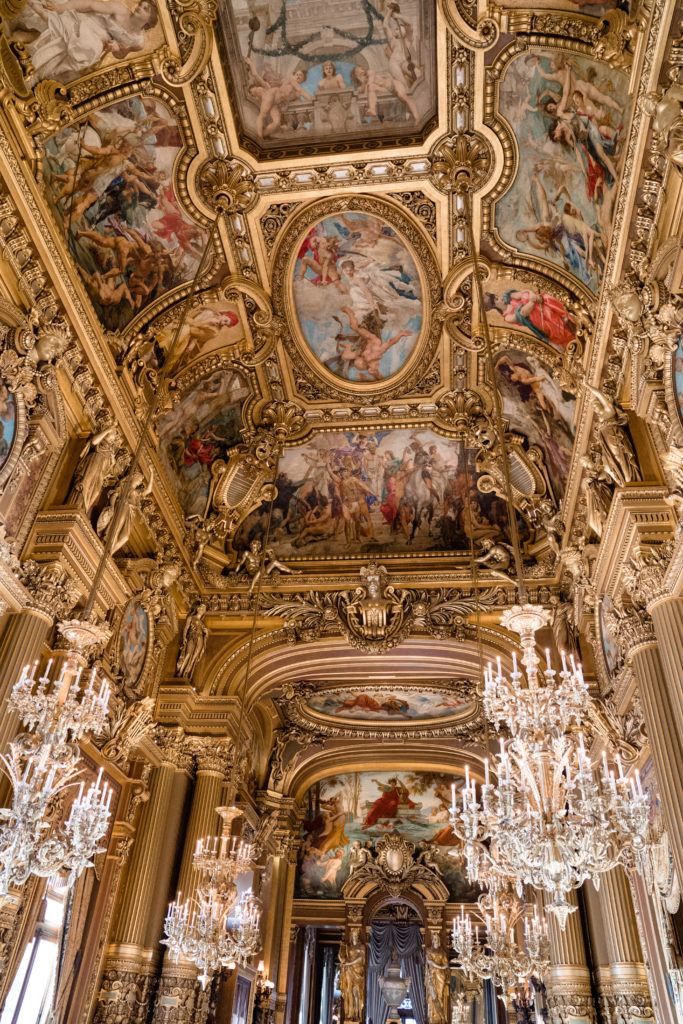 Palais Garnier
The next stop is very nearby and another one of my favourite locations in Paris to take photos. The Palais Garnier (Royal Opera House) is a complete time warp. You can step back in time and appreciate not only the creation of this masterpiece but the culture it created in Paris. It was not until the Palais Garnier that the famed Parisian boulevard was born. Be sure to opt for the audio guide as this is one such location really worthwhile learning about.
Place de l'Opéra, 75009 Paris, France
Open Mon – Sun 11:00 – 14:30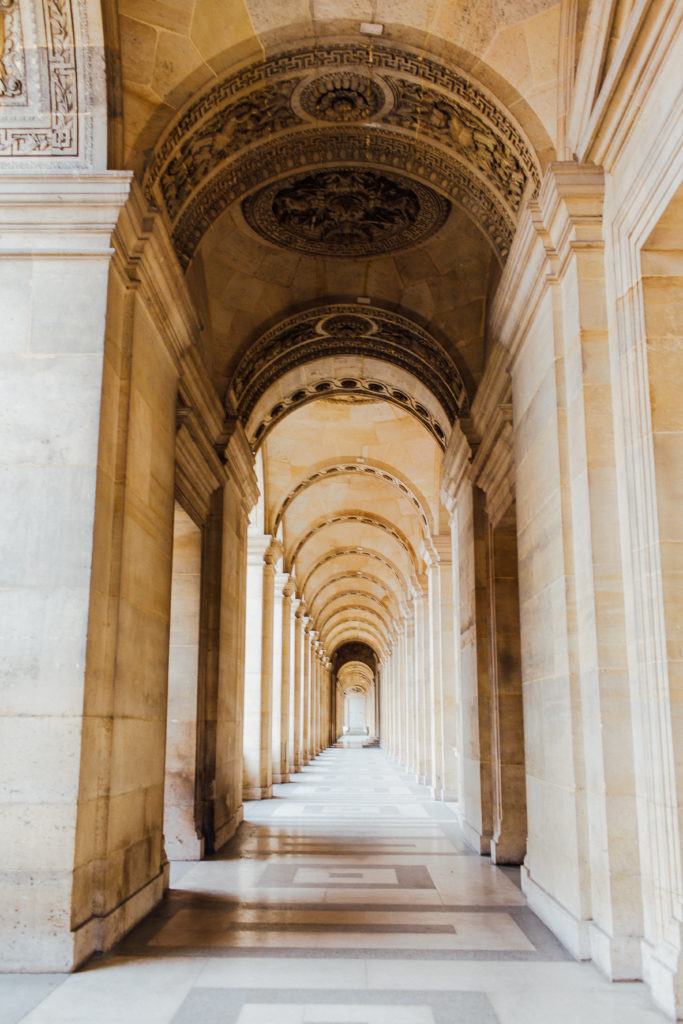 The Louvre
Another attraction nearby is the world famous Louvre museum. Museums are a great way to stay warm during winter and if you're visiting outside of the Christmas/New Years period, you can enjoy much less crowds than a summer visit to Paris. While the Louvre pyramid is essential to see on your way, the better entrance is underground. An easy way to get there is to enter the Louvre metro station.
Open Wed – Mon, closed Tues
Rue de Rivoli, 75001 Paris, France
Musee d'Orsay
Across the Seine is my favourite museum in Paris. If you're a lover of contemporary art, be sure not to miss Musee d'Orsay. I would recommend at least a few hours here, followed by a hot chocolate at Angelina (listed below) or a walk through nearby Saint Germain.
Open Tues – Sun, closed Mon
1 Rue de la Légion d'Honneur, 75007 Paris, France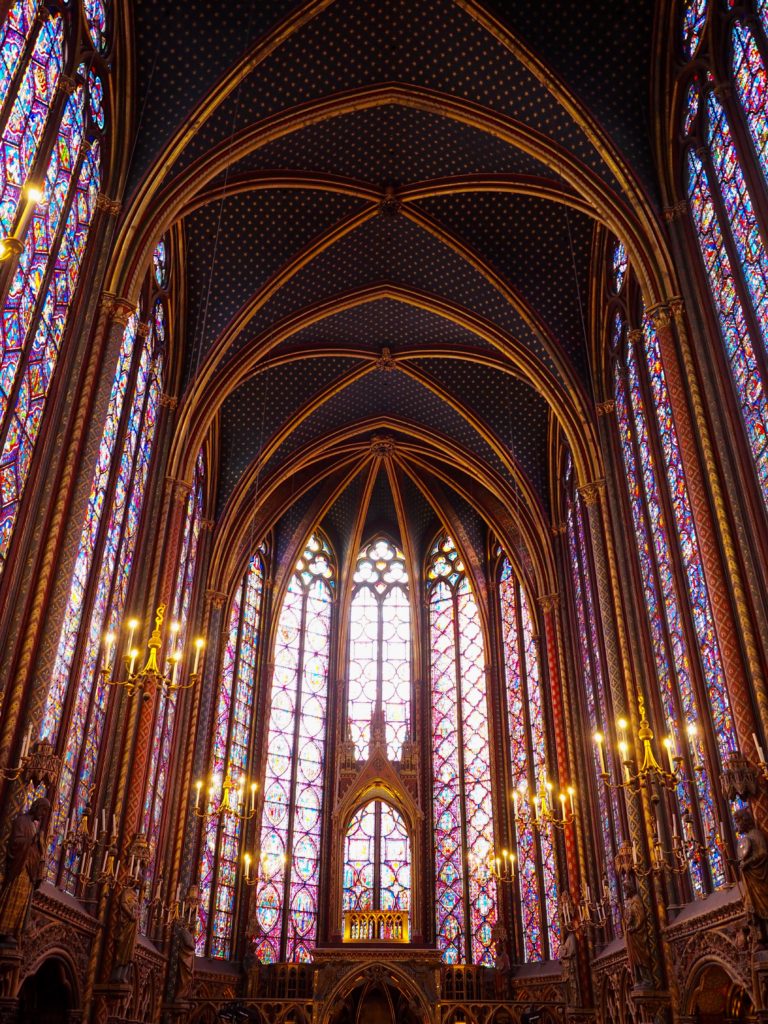 Saint Chapelle
One church you absolutely cannot miss on your itinerary is a visit to Saint Chapelle. The stain-glass inside the church is the most beautiful I have seen the world over and when the light hits, it brings the entire room into a kaleidoscopic daze.
Open 7 days a week
8 Boulevard du Palais, 75001 Paris, France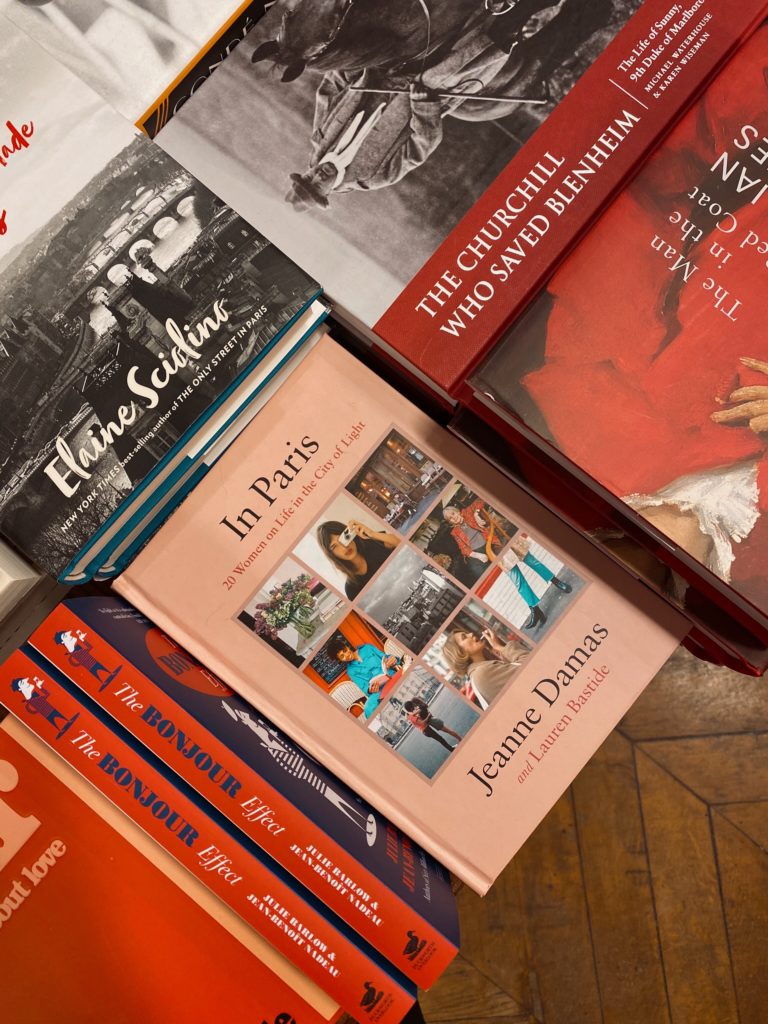 Boutiques & Bookshops to Visit
Once you've got the main attractions out of the way, be sure to add a few pit stops in your journey and visit these boutiques/book shops while in Paris: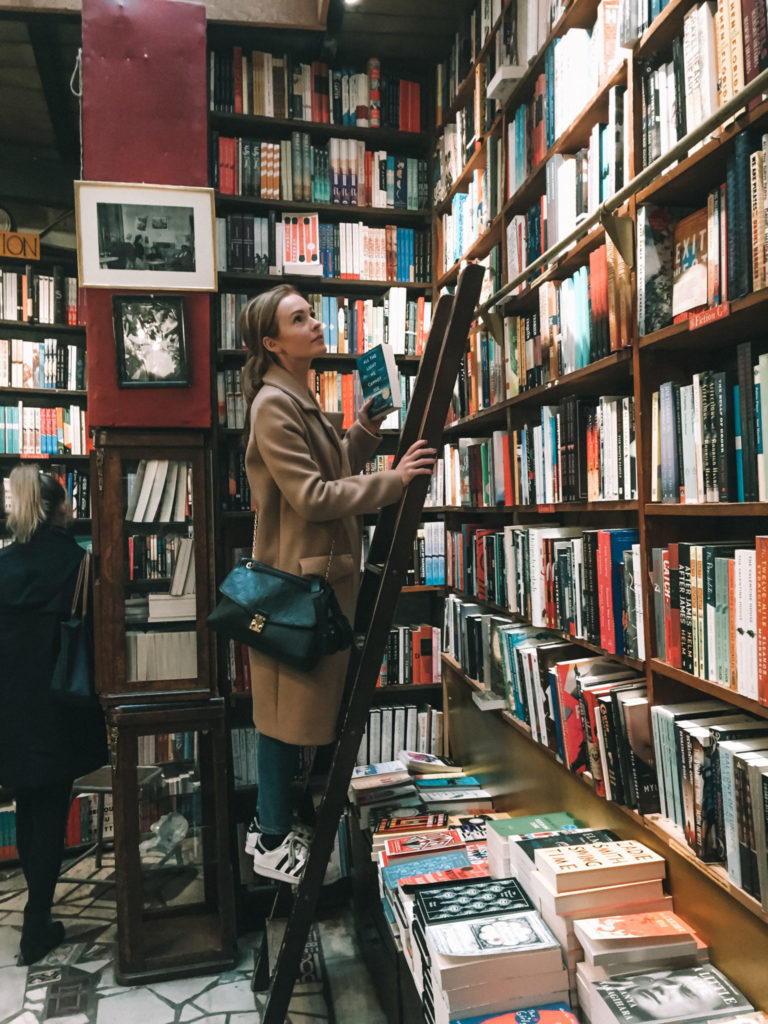 Shakespeare & Co
Although it is the busiest little book shop in Paris and overrun by visitors to Paris, I'd still recommend visiting Shakespeare & Co bookstore. There's no good time to visit in terms of dodging crowds, however weekdays are noticeably less busy.
Read more: Where to find the best Book Stores in Paris
37 Rue de la Bûcherie, 75005 Paris, France
Open 7 days a week
The Abbey Bookshop
Just around the corner is another English book store that is not nearly as famous but equally impressive. The Abbey Bookshop was opened by a Canadian who clearly has a love for literature (you'll see what I mean when you step inside). The Abbey is just a few minutes walk around the corner. After you've visited both stores, drop in to Les Deux Magots or Cafe de Flore for a coffee.
29 Rue de la Parcheminerie, 75005 Paris, France
Open Mon – Sat, closed Sun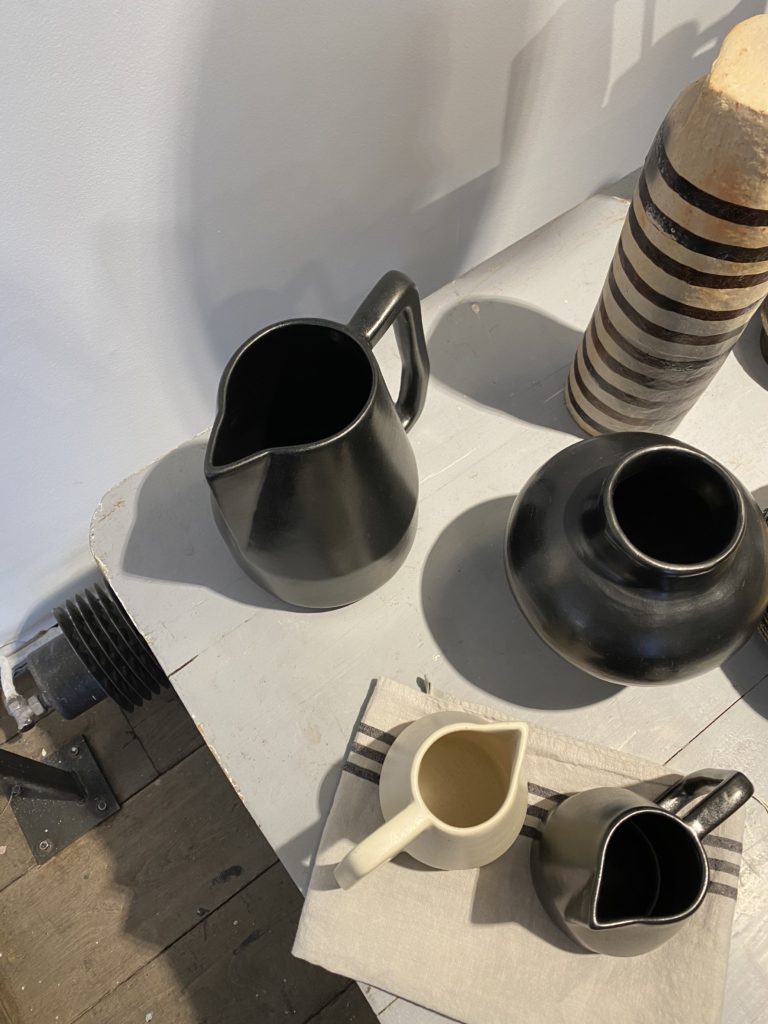 Merci Concept Store
Over in the 11th arrondissement is my favorite concept store in Paris named Merci. Every time I have visited I have been incapable of leaving empty-handed, though it has certainly picked up in popularity this last visit. If you'd rather shop in peace, visit first thing in the morning.
111 Boulevard Beaumarchais, 75003 Paris, France
Open Mon – Sat, closed Sun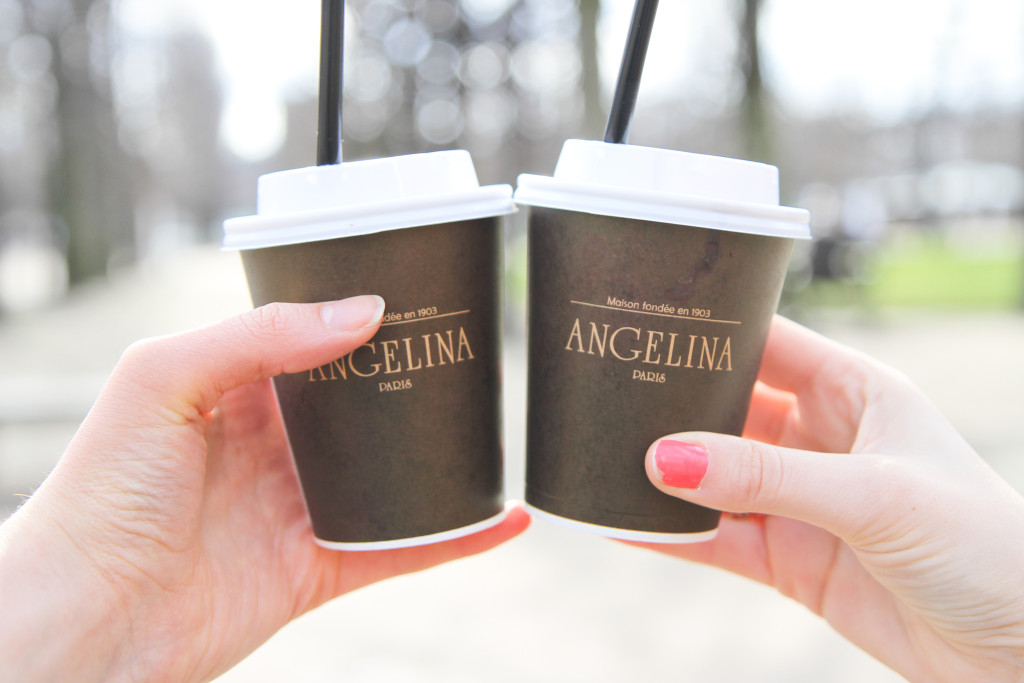 What to Eat in Paris in Winter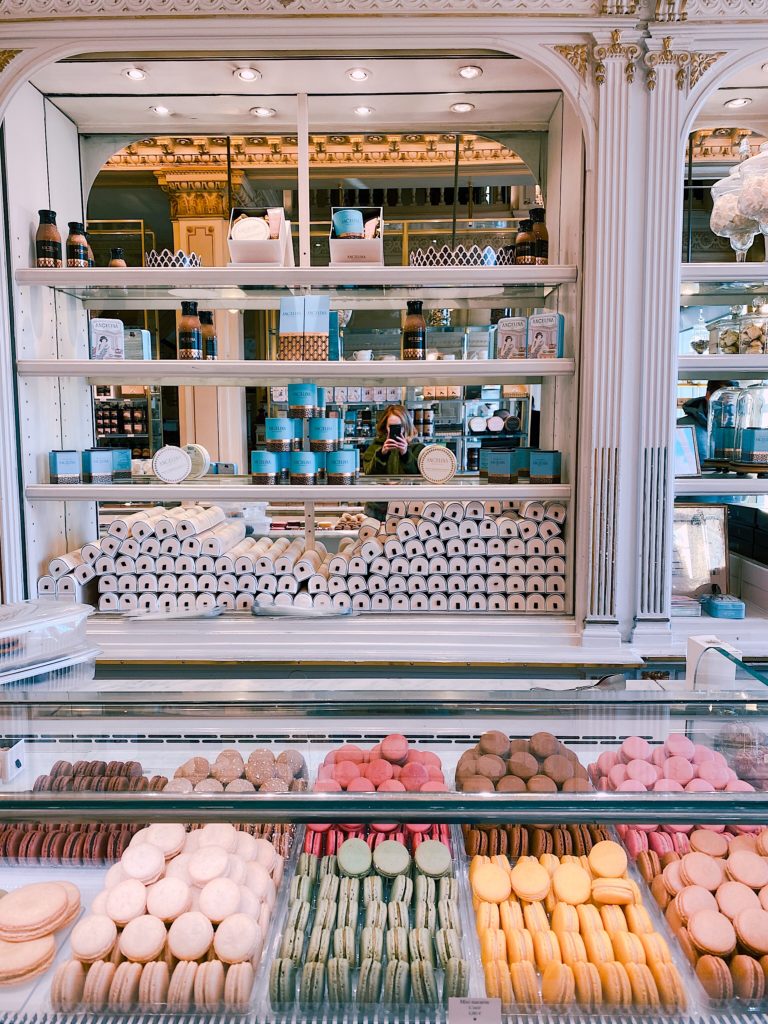 Angelina
No guide to winter in Paris would be complete without mentioning the famed Angelina chocolat chaud. The hot chocolate at Angelina is famous the world over and if you love chocolate, you absolute must try it. Just a heads up however, it is definitely one of those "love it or hate it" vibes. I personally love it.
Read more: A full review of Angelina Paris
226 Rue de Rivoli, 75001 Paris, France
Open 7 days a week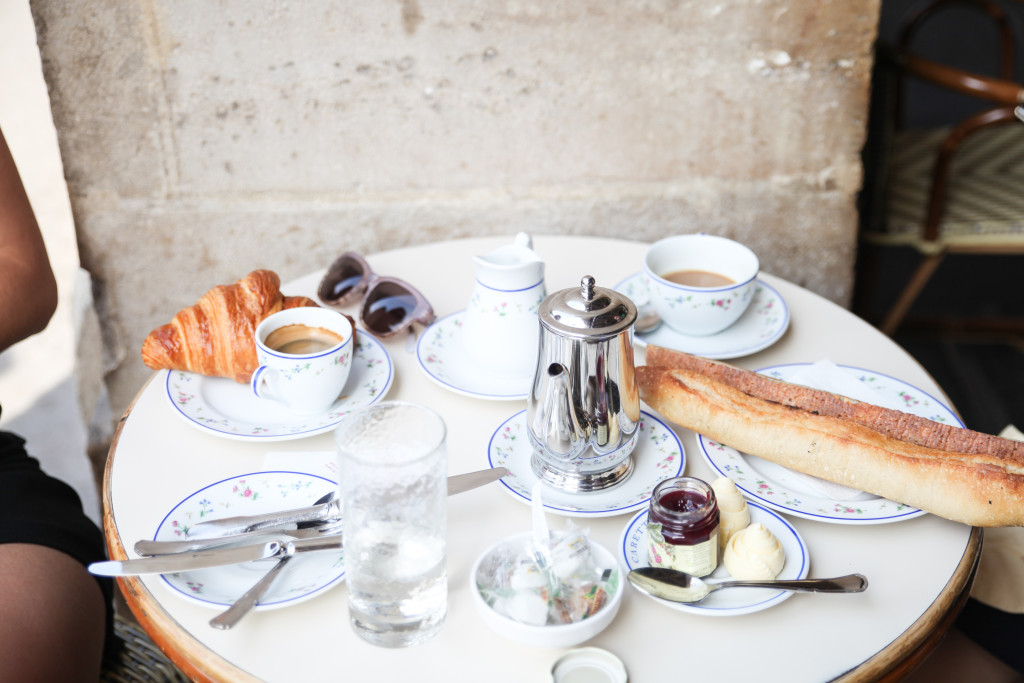 Carette
If you're not the kind of person who likes drinking liquified chocolate, make your way to one of the Carette locations for a softer alternative. Carette also have the best salted caramel macarons in all of Paris. The Place des Vosges location is my favourite though if you aren't over in Le Marais, visit the Carette right by the Trocadero (Eiffel Tower).
25 Place des Vosges, 75003 Paris, France
Open 7 days a week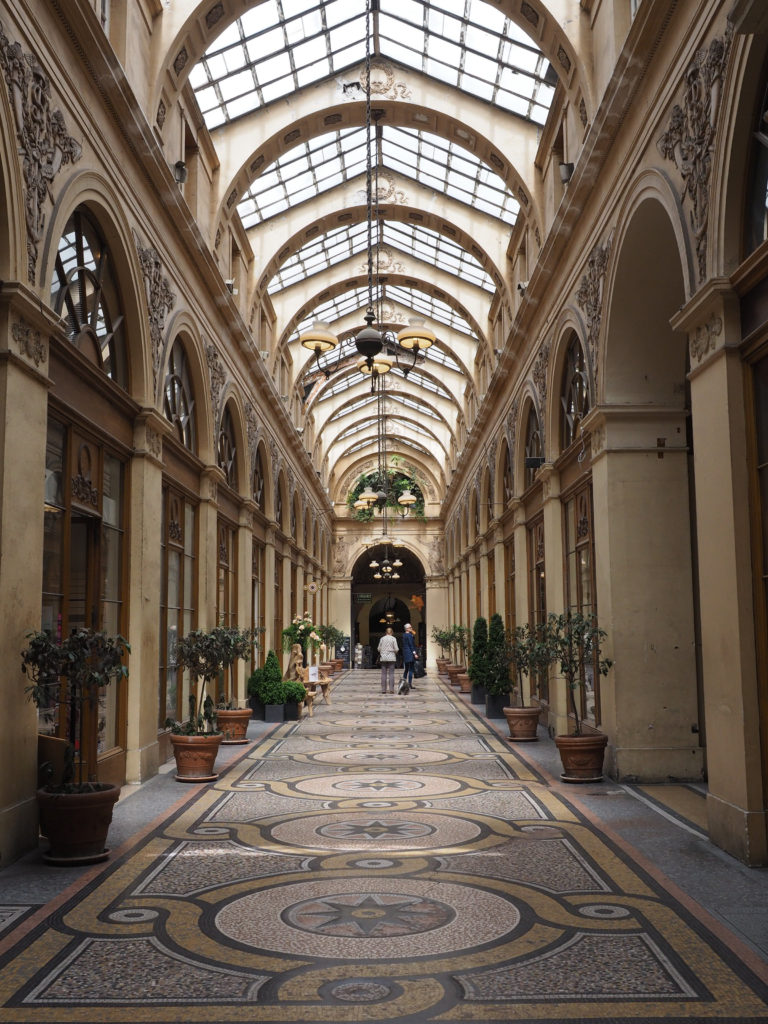 Tour the Passages of Paris
Perhaps my favourite secret of Paris is the shopping passages. These passages a walk back through history, when shopping was an elegant affair inside these beautifully decorated passages. Below is a list of my favourite hidden passages in Paris: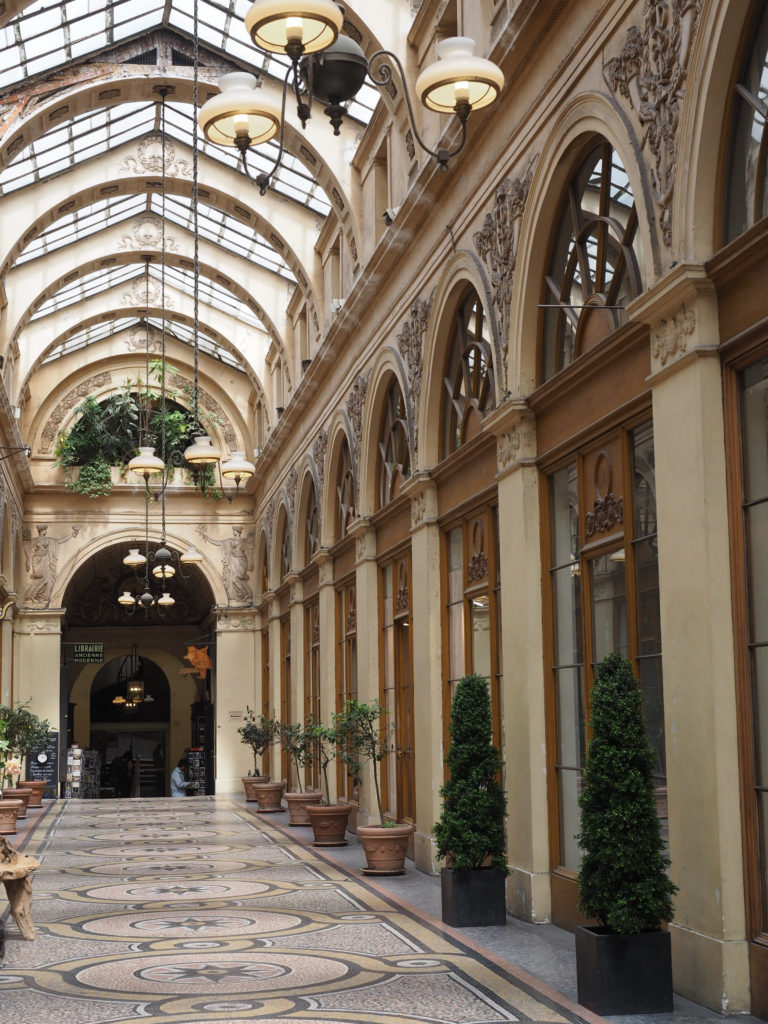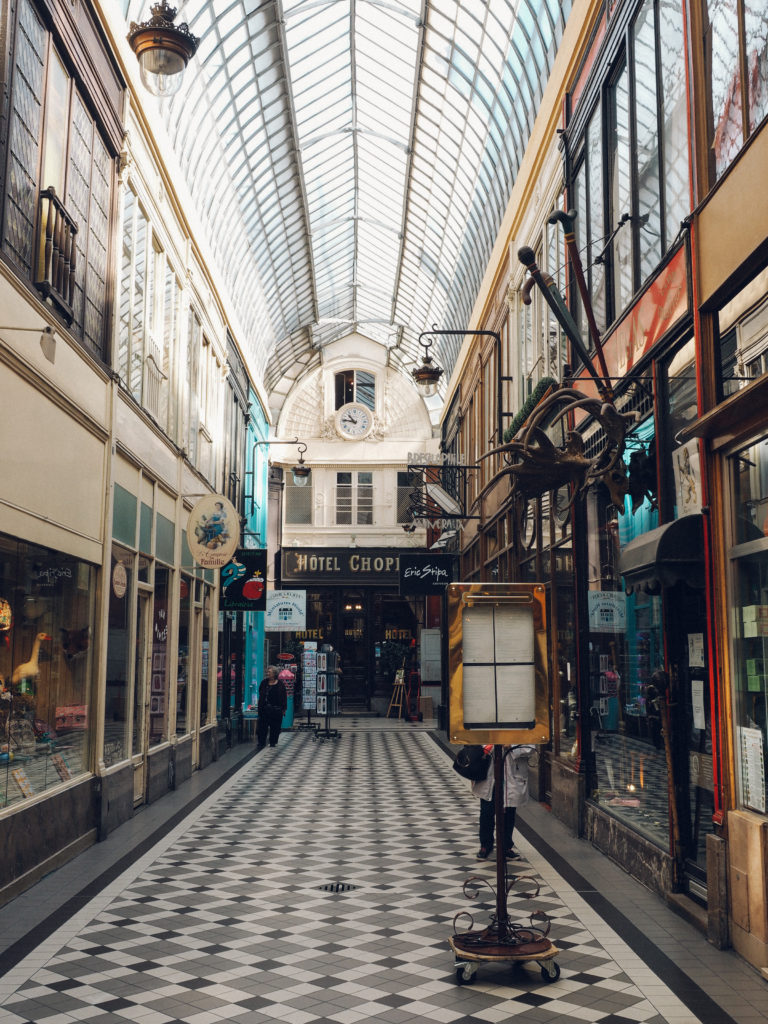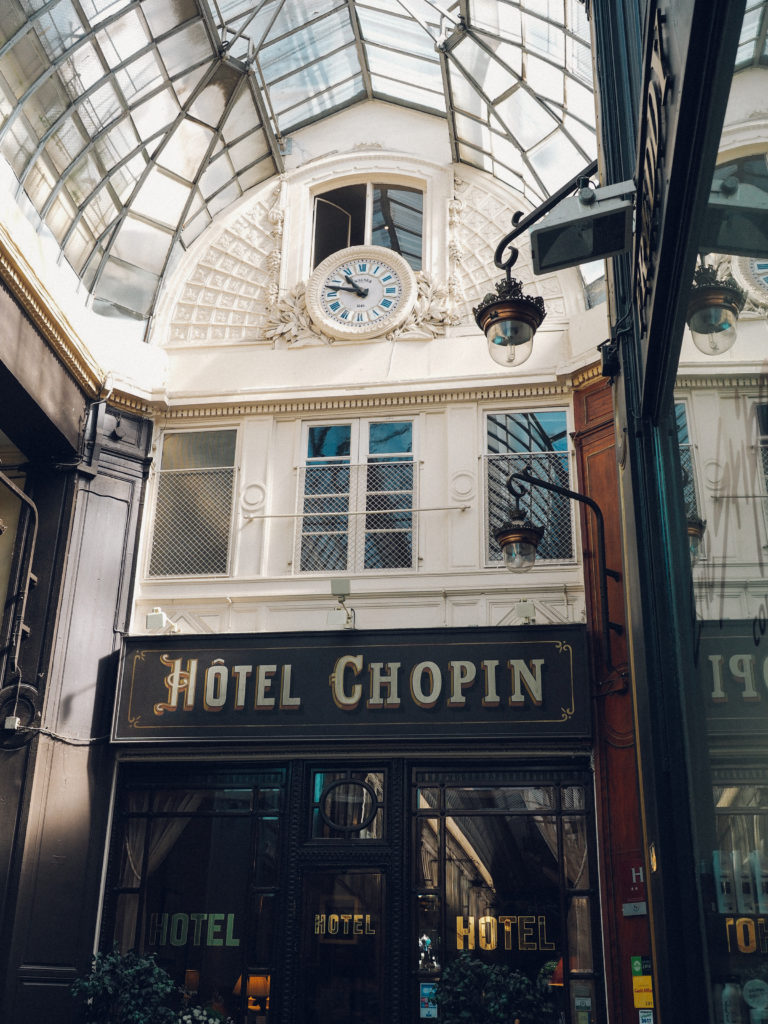 Galerie Vivienne
This is my top pick of the hidden passages of Paris as it is surely the most beautiful. The corridor comes to life in the sunlight, creating a warm atmosphere even in the winter!
5 Rue de la Banque, 75002 Paris, France
Open Mon – Sat, closed Sun
Passage des Panoramas
With a train themed restaurant that will have you believing you have stepped inside a Harry Potter film set, Passage des Panoramas is one of the most visited passages in Paris. Arrive early to have it to yourself.
11 Boulevard Montmartre, 2nd arrondisement
Passage Jouffroy
Located in the 9th arrondissement, Passage Jouffroy is home to some really beautiful small boutiques and niche stores. It is located virtually opposite Passage des Panoramas, so great to visit immediately after.
10 Boulevard Montmartre Boulevard, 9th arrondisement
Read more: A full guide to the Hidden Passages of Paris
PLANNING A TRIP TO PARIS? CHECK OUT OUR GUIDE: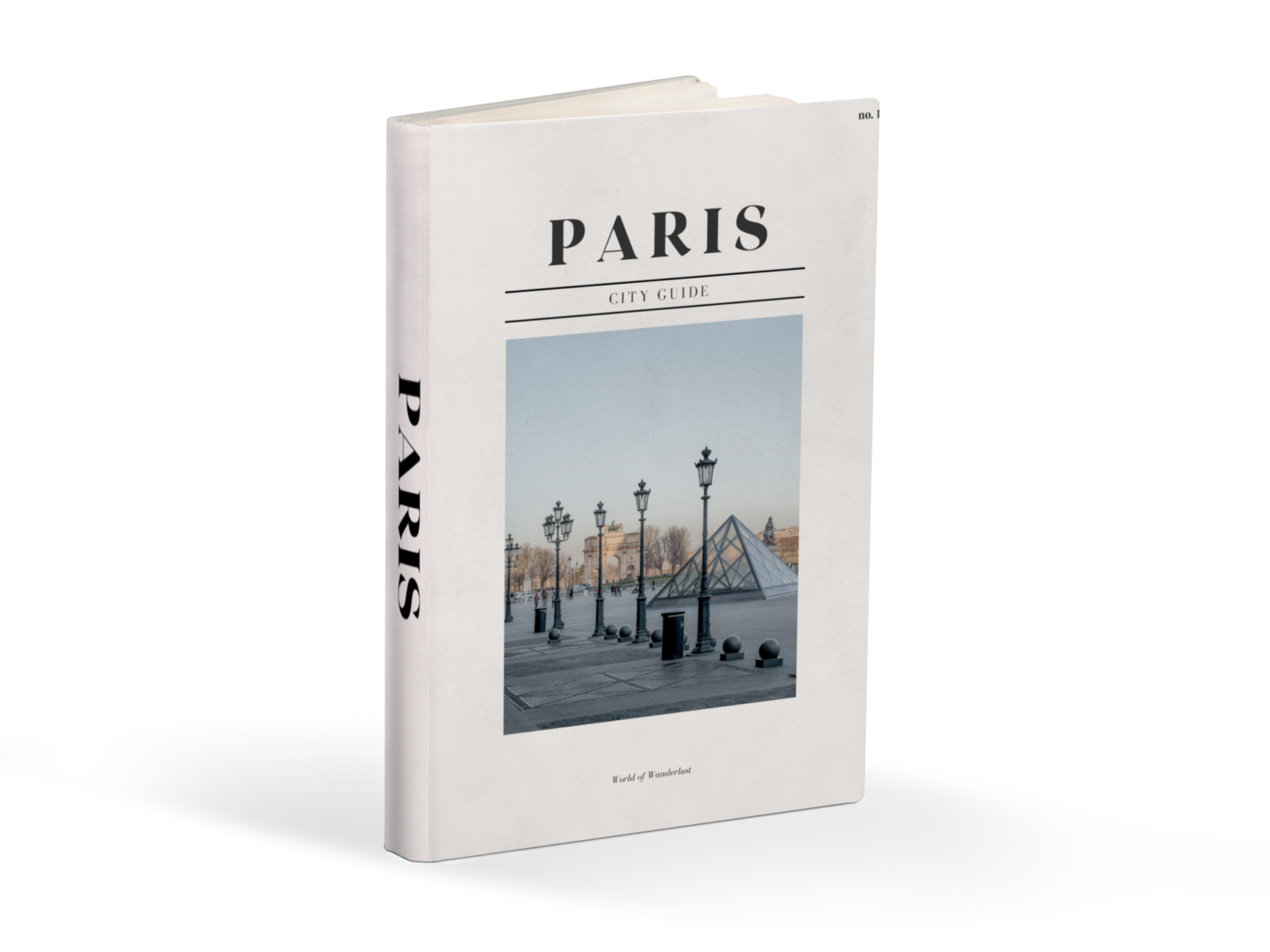 The WOW Guide to Paris
Plan your Trip to Paris