As the most renowned ski resort in Switzerland, Zermatt brings to life all your expectations of what a ski holiday should be. The picturesque chateaus nestled high in the mountainous terrain and the panoramic views set the scene, with the world-famous Matterhorn glowing in the background. So, we bring to you a complete guide to Zermatt Switzerland!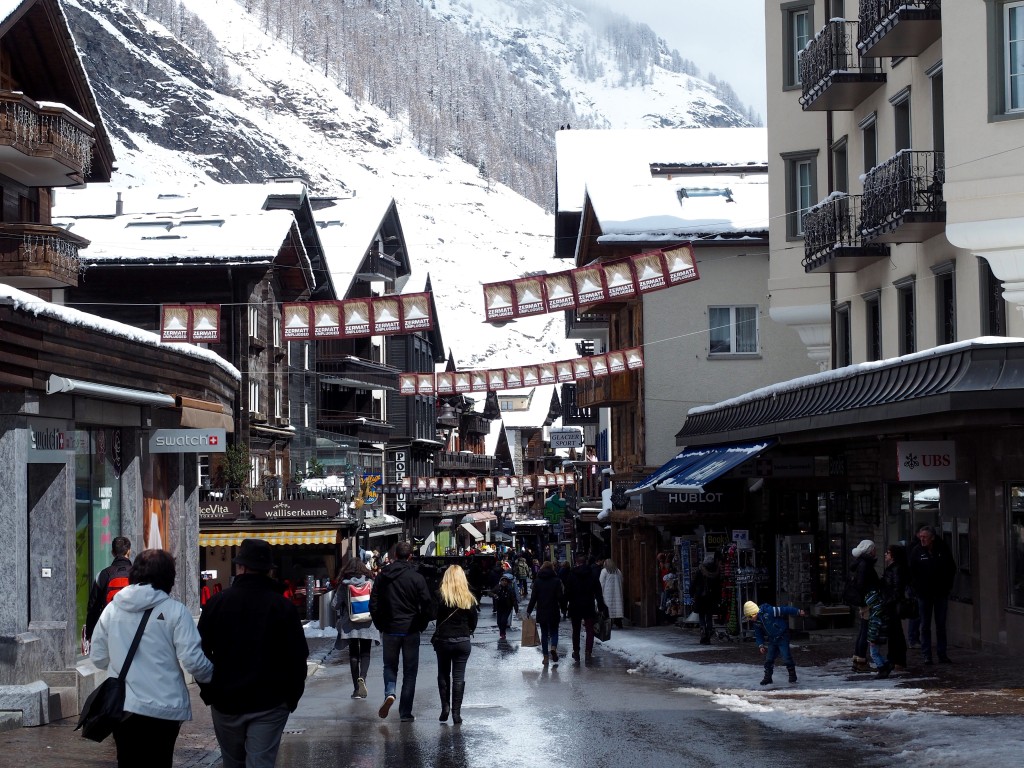 Guide to Zermatt
Zermatt Town
No matter where you choose to base yourself in Zermatt, you will never be too far away from the happenings in town as everything is relatively close to reach on foot. In town you can choose from a variety of restaurants to cater to your budget (they even have a McDonalds which is by no means a recommendation when you have so much great local food to try, but to allow for scope!)
In town you will also find a great range of swiss chocolatiers if you're looking to satisfy your sweet tooth! Crêpes seem to be a real hit too, with a few crêperies to be found in the main street and many cafes serving them on the menu.
If you've forgotten anything before hitting the slopes you will have no trouble at all finding ski goggles and sportswear galore in town, as well as a plethora of souvenir shops selling everything from ear muffs through to cow bells.
If you don't plan to ski there is still plenty to do to keep yourself busy for 5-7 days in Zermatt, ranging from an ice skating rink through to the central Matterhorn Museum. However most vacationers arrive to hit the slopes, so if you haven't been skiing before you should still consider lessons, as despite the Intermediate-Advanced rating of most of the mountain, you will still find some slopes suited for beginners (especially around Sunnegan – read on for more).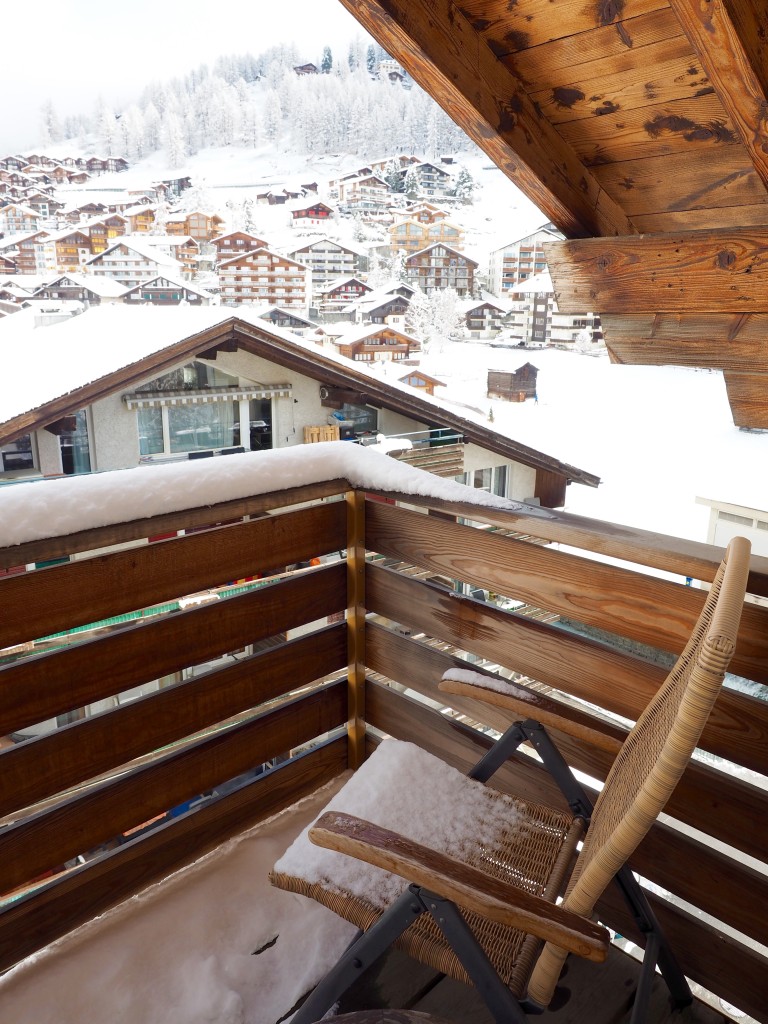 Where to Stay in Zermatt
Although small in size, Zermatt is first and foremost a vacation ski town, so there are plenty of accommodations on offer. However it should be said early on that Zermatt is one of Switzerland's premier ski destinations and prices are steep, not only with the most expensive ski lift passes in the country but also some of the most expensive hotel and chalet rates. Tempston Luxury offer some of the best catered and self-catered private properties! Rent a luxury ski chalet in Zermatt through Tempston and expect nothing less than a private pool, hot tub, sauna, staff and more!
For our time in Zermatt we checked in to a comfortable four star ski hotel, the Sunstar Style Hotel. Nothing is too far away in Zermatt, but this hotel was ideally located a 5-10 minute walk from the city centre and thus far enough away from the business of town without being far to walk to the centre of everything.
If you're looking for the best of the best, the Hotel Monte Rosa is a great pick in the centre of Zermatt, or for something a little more secluded check yourself in to The Omnia.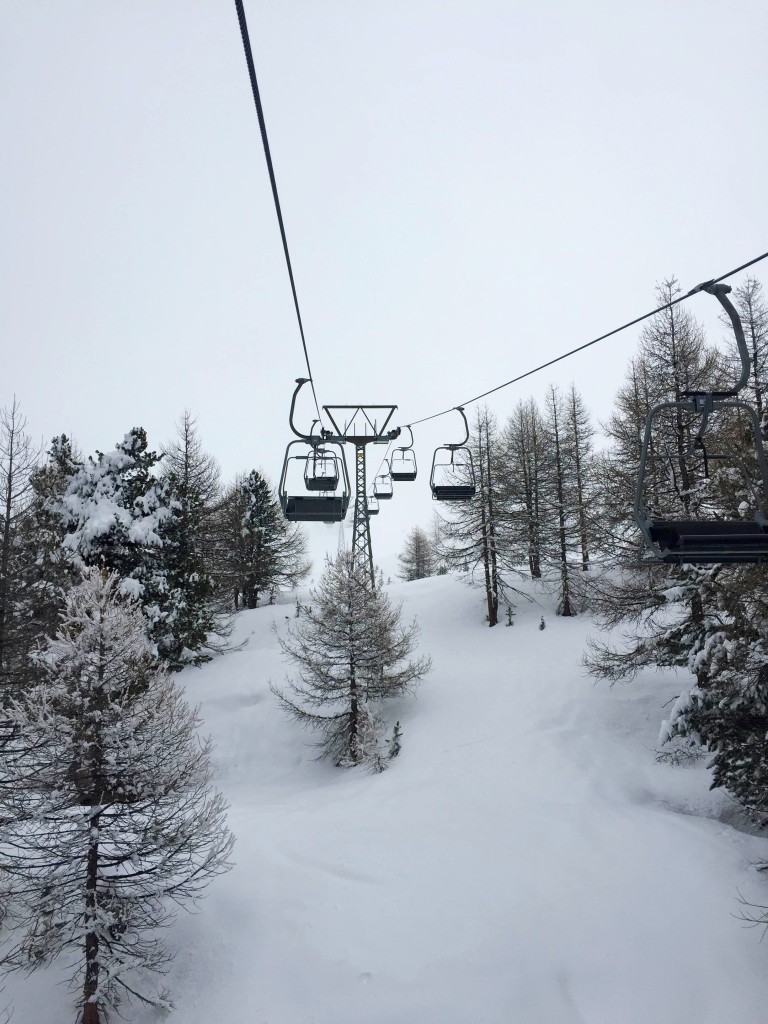 Hitting the Slopes
One thing is for sure when in Zermatt – you will be amazed at the sheer size of the mountain and all its offerings, often feeling overwhelmed by how much there is to see in so little time (you could easily spend a week or two here!) For a full map of the slopes, lifts and trains, see here. There are plenty of Switzerland ski resorts to choose from, however as the winter season fills up quickly we recommend booking in advance.
For advanced skiers around 20% of the mountain is classified as black and there are ample opportunities to ski off piste, though a local guide is recommended before tackling this kind of terrain!
For intermediate skiers there are endless slopes to choose from in three main sectors, including the option to ski across the border in to Italy. Tow thirds of the runs on the mountain are classed as red, so you will have ample opportunity to experience different aspects of the mountain. Cervinia is a great place to start and offers the chance to view the Matterhorn up close!
For beginner skiers (like myself!), Zermatt can at first seem quite intimidating, with only 16% of the mountain classed as blue runs. Sunnegga is a great place to start with a few gentle slopes to warm up on, followed by a few blue slopes to experience once you've gained your confidence. Other spots for beginners include Täsch ski lift and Randa ski lift.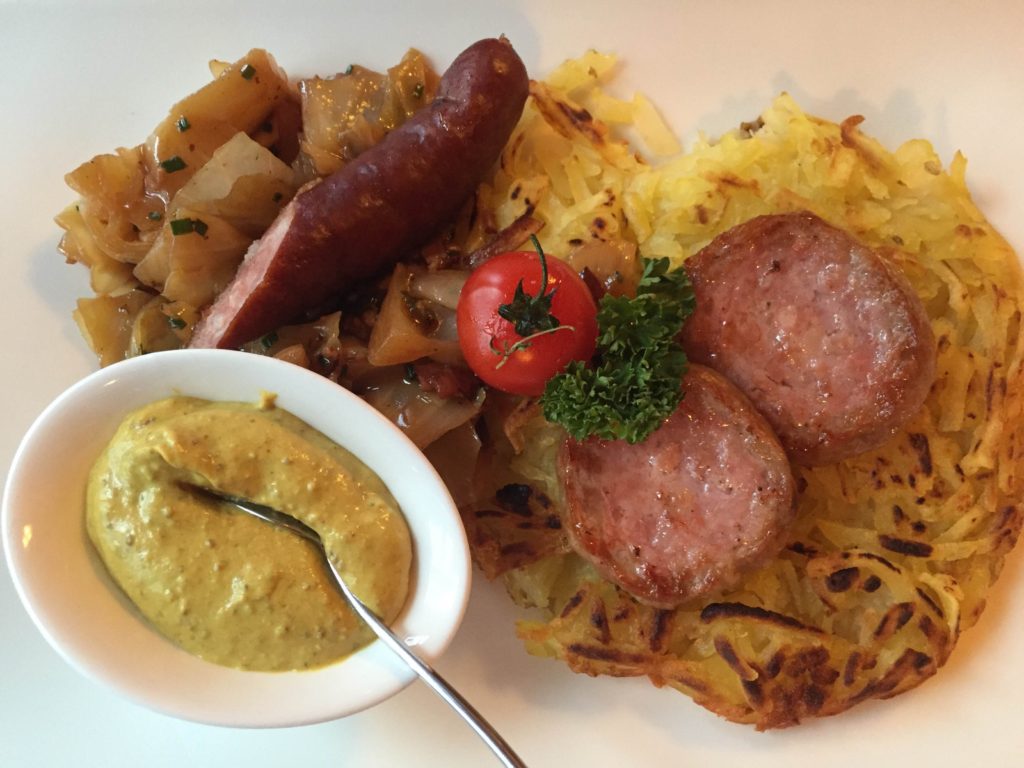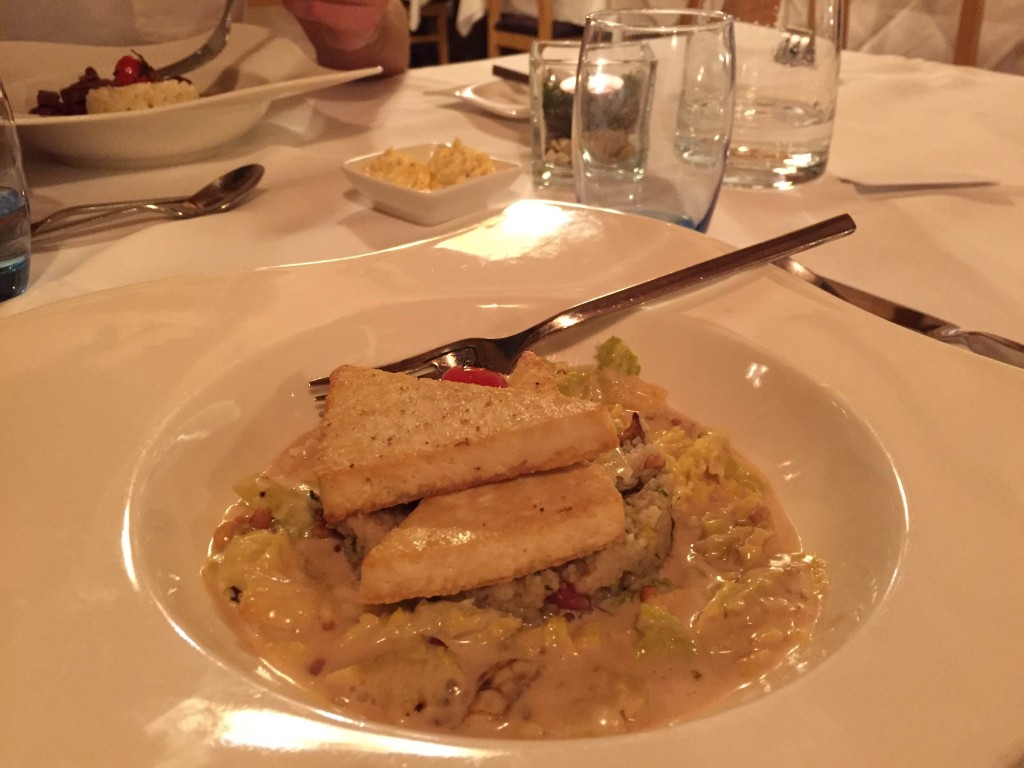 Where & What to Eat in Zermatt
If this is your first time in Switzerland then prepare yourself for the abundance of flavours in the rich Swiss cuisine (I'm drooling just remembering some of these dishes – rosti, cremeschnitte and oodles of cheese!)
Said to be the best value for money is the popular monutain Restaurant Chez Vrony, home to moderately priced, delicious and classic Swiss cuisine.
Another popular choice also in the mountain is Findlerhof, with views of the matterhorn on a clear day.
For cheese lovers, be sure to pop into Saycheese! to try a local Swiss delicacy; the cheese fondue! This is a real treat in the wintertime as it really warms you from the insides out.
And for fine diners there is a range of gastronomical restaurants on offer throughout town – just don't expect to leave with change in your pocket!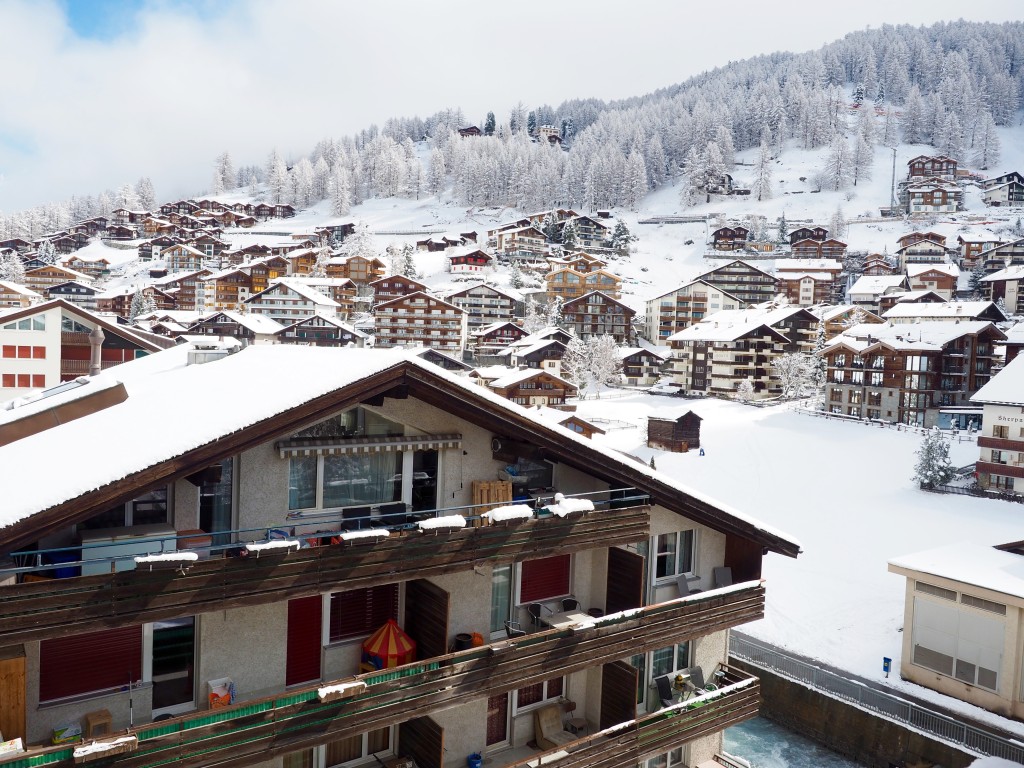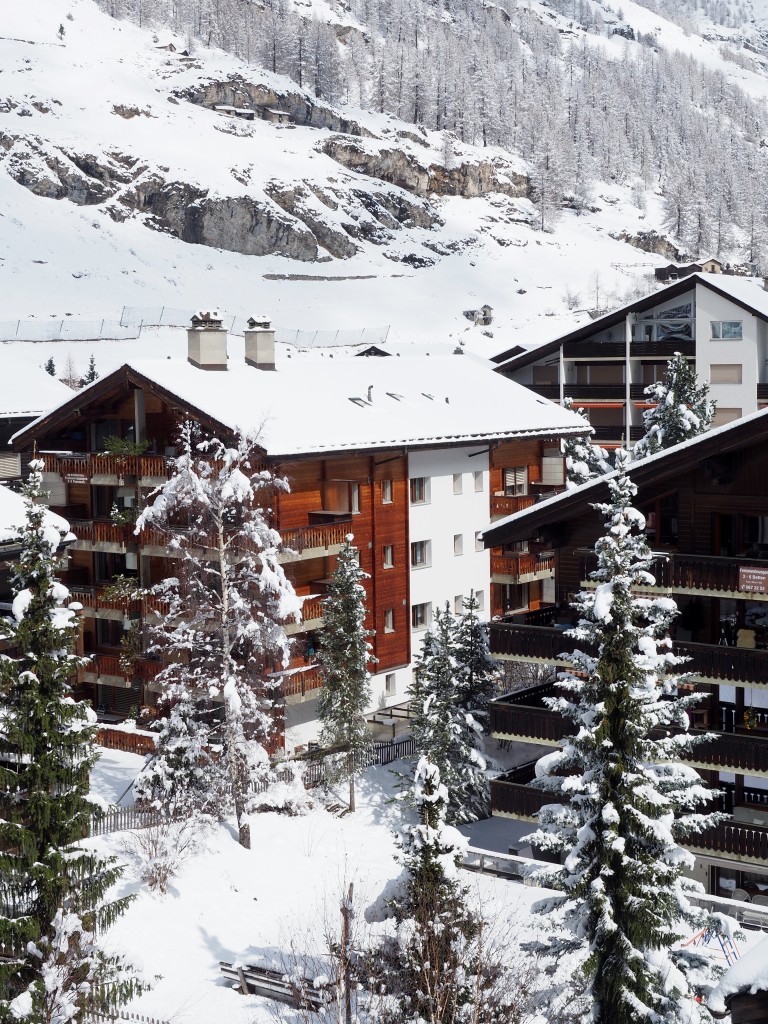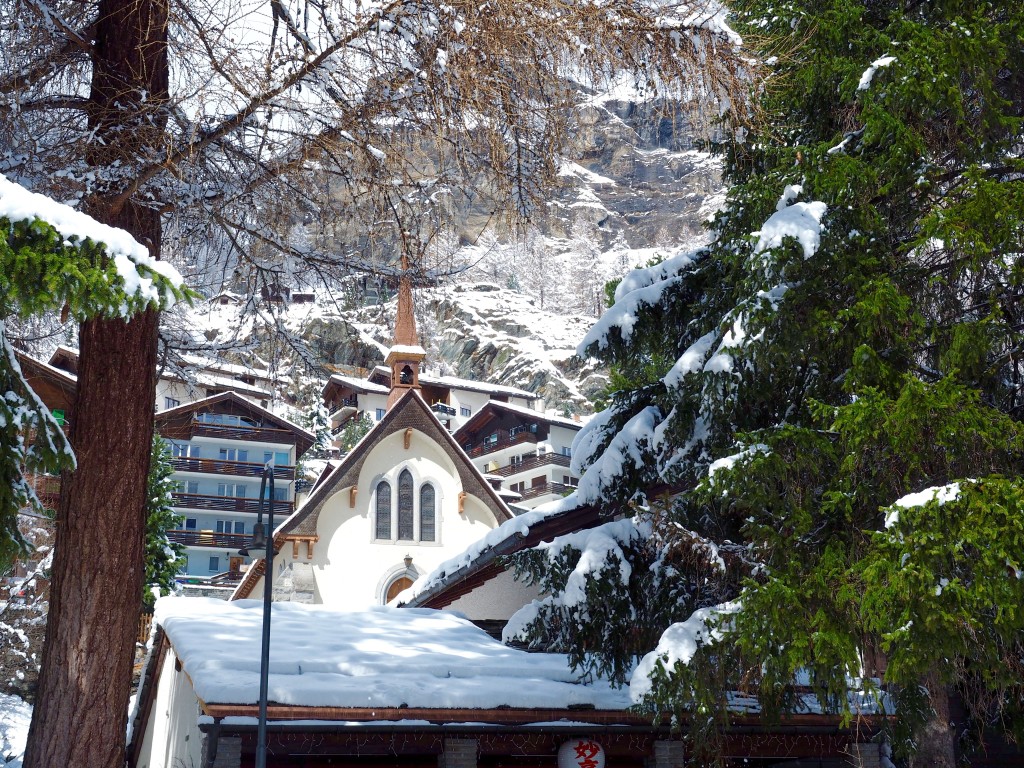 How to Get to Zermatt Switzerland
Getting to Zermatt is a journey in itself, as the easiest and most time friendly way to arrive is by train, though connections with Zurich, Basel and Geneva are all over 3 hours in duration. Bern is the closest Swiss city to connect from, though flights in to the capital are limited.
Via Zurich
Zurich is extremely well connected with international destinations so may be the easiest city to fly in to from abroad. We flew with Emirates, who offer 3 flights per day from Dubai. From there, the train journey takes roughly 3-3.5 hours with 1 or 2 connections.
Via Geneva
Geneva is also well connected, though the train journey to Zermatt is a little longer at 3 hours and 50 minutes, with a change in Visp. Travelling by car is slightly shorted (at under 3 hours), though you must leave your car at Tasch as Zermatt is car free, offering electronic buses and taxis to transport visitors around the town.
Via Basel
Another viable option is to fly in to Basel (a popular choice for budget airlines within Europe), with a train journey of 3 hours and 15 minutes, requiring one or two changes.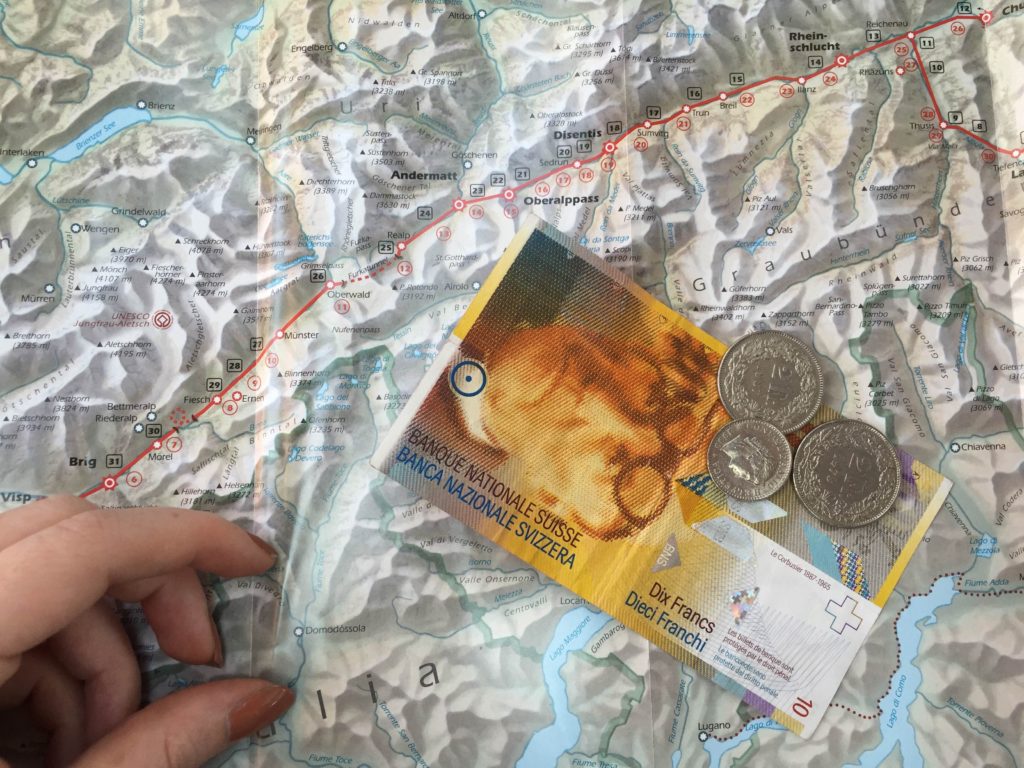 World of Wanderlust stayed at the Sunstar Hotel as a guest of Zermatt Tourism, however all opinions and oodles of photos are my own!